Rail Engineer has reported often on the HS2 project, with the government having given the green light to commence Phase 1 from London to Birmingham. That work is continuing apace and agreement has since been given to proceed with Phase 2a from Birmingham to Crewe. Design work on that section is well advanced.
It is not just the engineering of the project that has to be considered and the Westminster Energy, Environment and Transport Forum staged a second conference recently to look at the wider implications of HS2 on other projects, the resourcing required for delivery and some impacts on the areas through which the line will pass.
The initial session was chaired by Lord Faulkner of Worcester, the Deputy Speaker in the House of Lords and sitting on the Railway Group in Parliament, who made the comment that the project is in the same league as Brunel and Stephenson's efforts in the 19th century. High speed rail will change the way Britain does business, matching the impact similar lines have had in other countries.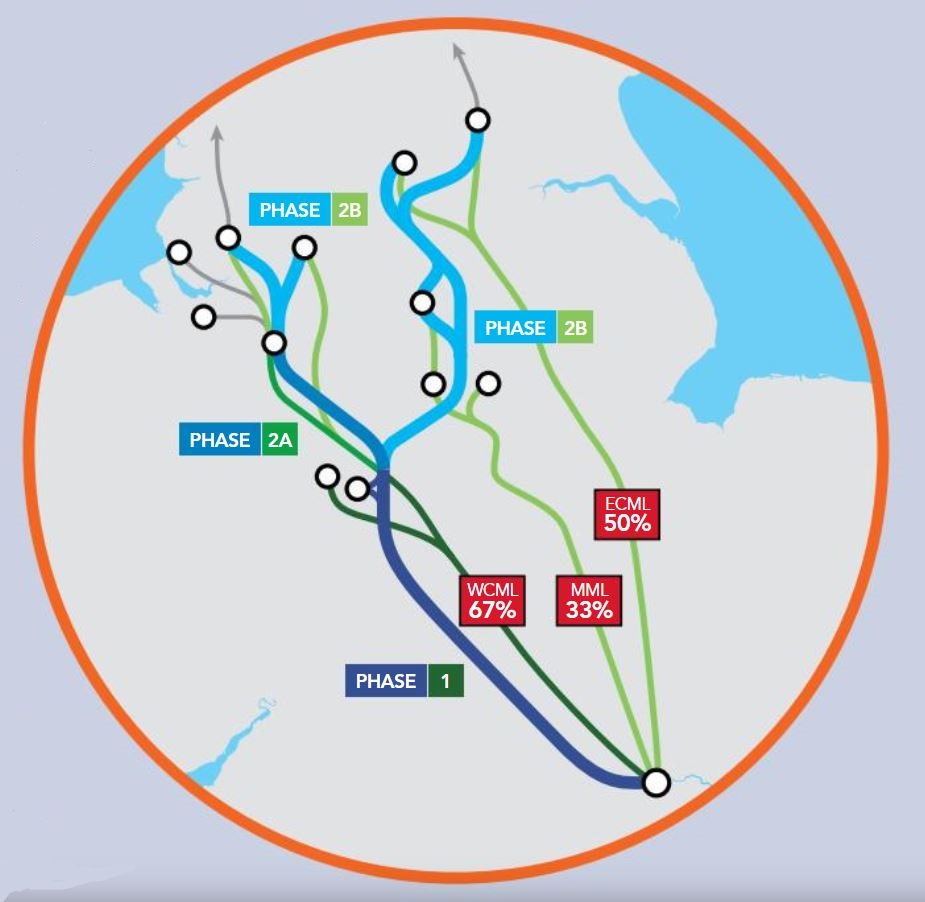 The way forward
Tim Smart, Managing Director for Phase 2, catalogued the progress to date and the ongoing predictions for HS2:
Phase 1 is well underway, with 300 construction sites established
The supply chain is mobilised, with integrated project teams for all civil works
Phase 1 has a £43.3 billion budget, with £11 billion already spent and £12.6 billion contracted
Phase 2a (Birmingham-Crewe) contracts are signed for the first work, mainly environment surveys
Phase 2b western leg (Crewe-Manchester) has the Hybrid Bill in preparation and is expected to be passed in Q3 2022
Phase 2b eastern leg (Birmingham-Leeds) will be dependent on the National Rail Plan.
The Euston approach capacity could be either a two or three-track approach, but the precise number of platforms is not seen as critical.
For the government, Andrew Jones MP, Chair of the All-Party Parliamentary Group on Infrastructure, indicated his support for HS2 – including the eastern leg – acknowledging that the project is about capacity rather than speed. However, there has to be recognition that HS2 is not a standalone line and investment in the classic network is also needed. He stated that no significant investment in road, air or rail has occurred since the 1970s, but that view will be disputed by many.
Legal and planning processes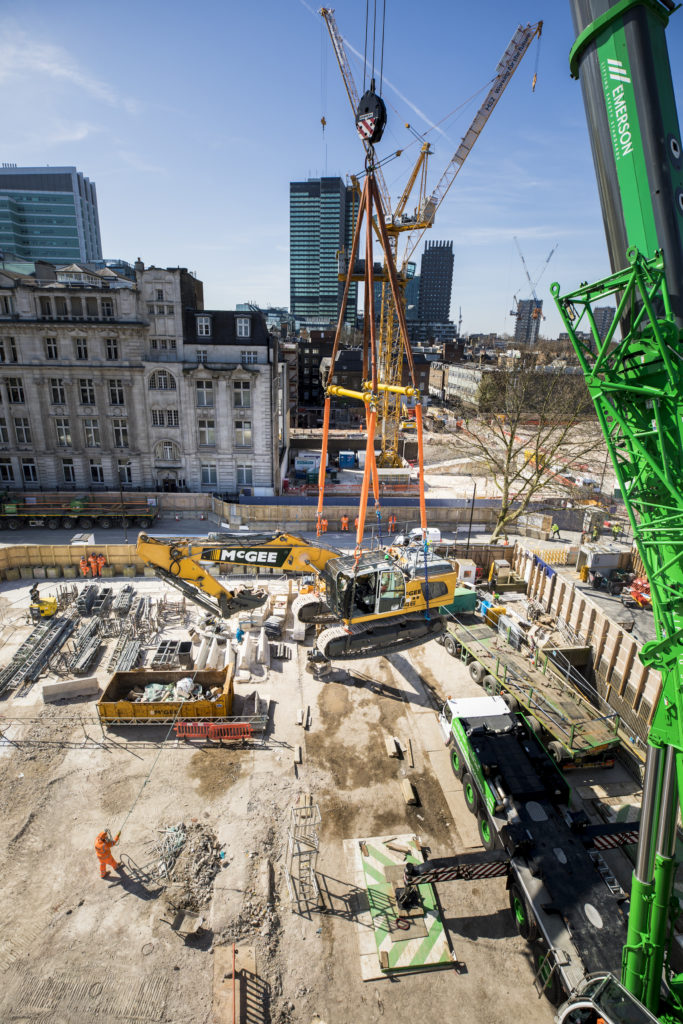 Many people despair at the time taken and the steps needed to get planning consent for major projects. HS2 has been no exception. Robbie Owen, Head of Infrastructure Planning at Pinsent Masons, attempted to explain the final stages before actually getting the go-ahead for work to start.
The key step is the passing of a Hybrid Bill in Parliament. For this to happen more swiftly, a review of procedures has happened, with a first stage completed in 2016/7 and a second due for finalisation in July 2021, all in an effort to streamline the process. Stage 1 removed some of the rights to object, but retained MPs right to petition where their constituencies are affected. Stage 2 allows for remote participation at hearings, a general education and awareness programme to help the understanding of the process, additional provisions for adding to the project scope and the promotion of negotiations with the petitioners.
The overall impact will be to combine elements of public and private bills, restricted initially to projects in England. 'Schedule 17' approvals are additionally needed by 'qualifying authorities' and relate to consents, licences and permissions for such as roads and waterways. The end result will enable easier compulsory acquisition of land for both permanent and temporary works. Hybrid bills are already passed for HS2 Phases 1 and 2a, with a deemed consent for Phase 2b western leg (Crewe-Manchester) expected to be agreed.
---
Euston platforms/Phase 2b
HS2's Euston Station was planned to accommodate an illustrative service pattern of 18 trains per hour for the whole Y-shaped network, for which ten platforms would be required with an eleventh to provide operational resilience for late-running trains. In January, the DfT specified that HS2's Euston Station should only have ten platforms.
Whilst a high level of reliability can be expected on the HS2 network, about half of the services originate on the conventional network. On the basis of current performance levels, it is possible that lack of contingency provided by the eleventh platform could result in significant disruption.
This would only become an issue when and if the full HS2 network becomes operational. However, the future of HS2 Phase 2b, its eastern leg to Leeds, is in doubt. Comments made at a recent House of Commons Transport Committee hearing suggested that it was not needed whilst HS2's Chief Executive, Mark Thurston, advised that no work was being done on planning Phase 2b which would "play out in the fullness of time."
If built, Phase 2b would relieve capacity on both the Midland and East Coast main lines from which it would respectively attract an estimated 33% and 50% of passengers.
---
The supply chain
The UK has traditionally underestimated the benefits of rail investment, so says David Clarke, Technical Director at the Railway Industry Association. Whilst a few projects have gained bad headlines by being late and way over budget, most projects are delivered successfully. Avoidance of the stop/start situation is vital to give a greater confidence to invest for the longer term. Decarbonisation will be part of the modal shift and whilst the Covid-19 pandemic has seen passenger rail traffic plummet, it is now building back.
RIA and others are busy developing the domestic supply chain, recognising that high-speed and conventional rail technology is not very different, thus bringing benefits for the whole industry. Some companies are already seeing business expansion in rail and 83% expect growth in connection with the high-speed market. That said, many companies are encountering barriers for entry into HS2 contracts which needs to be rectified. Having a successful and diverse supply chain is the route to UK exports of high-speed capability around the world.
On a similar theme, Rachel Anderson, Policy Director from the Darlington-based North East England Chamber of Commerce – of which both George and Robert Stephenson were once members – raised concerns about Phase 2b eastern leg and when it will happen.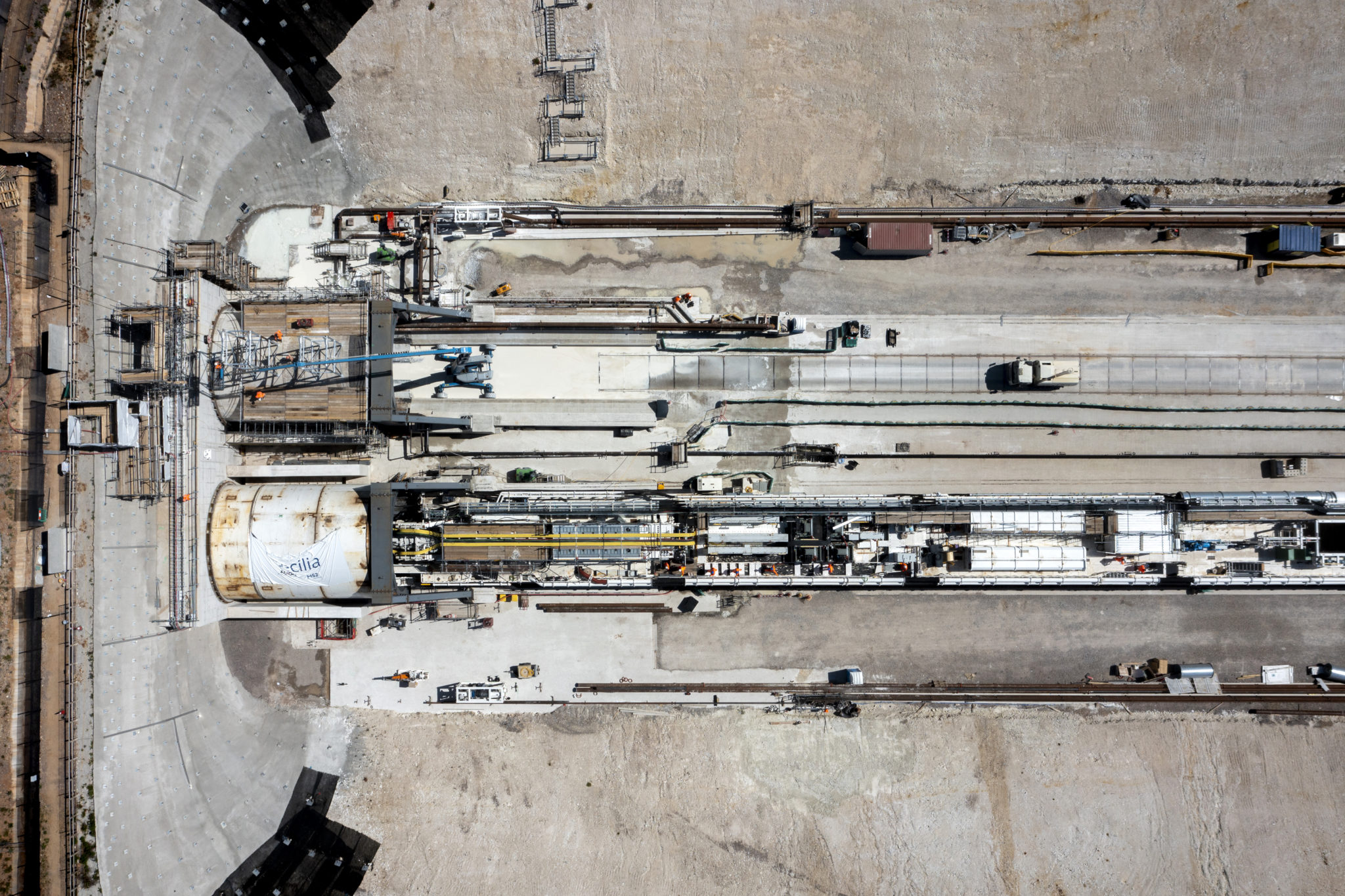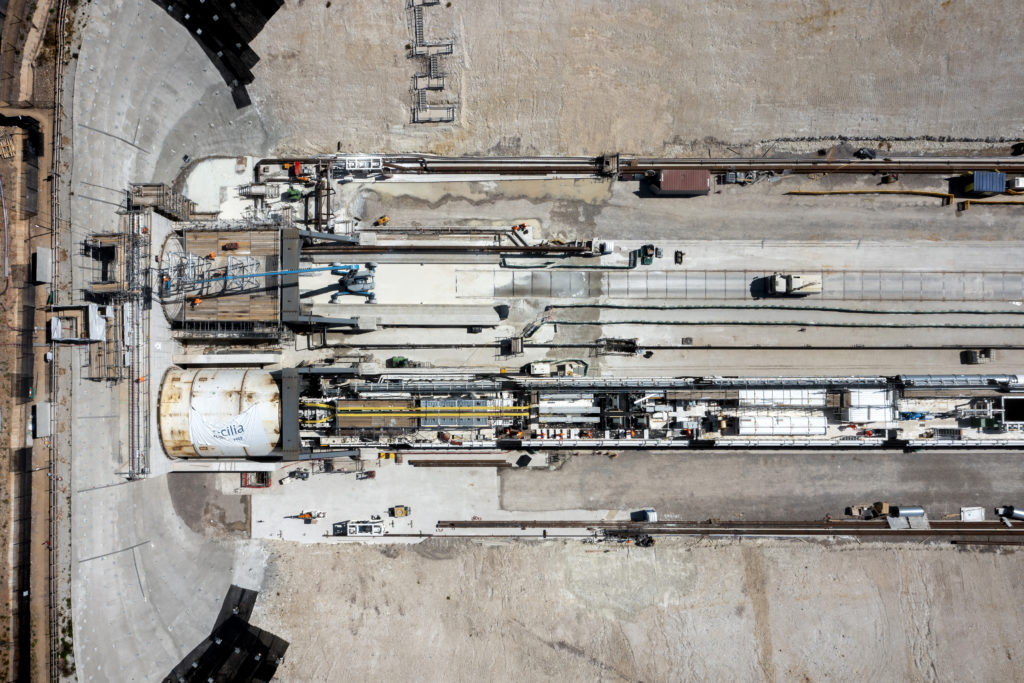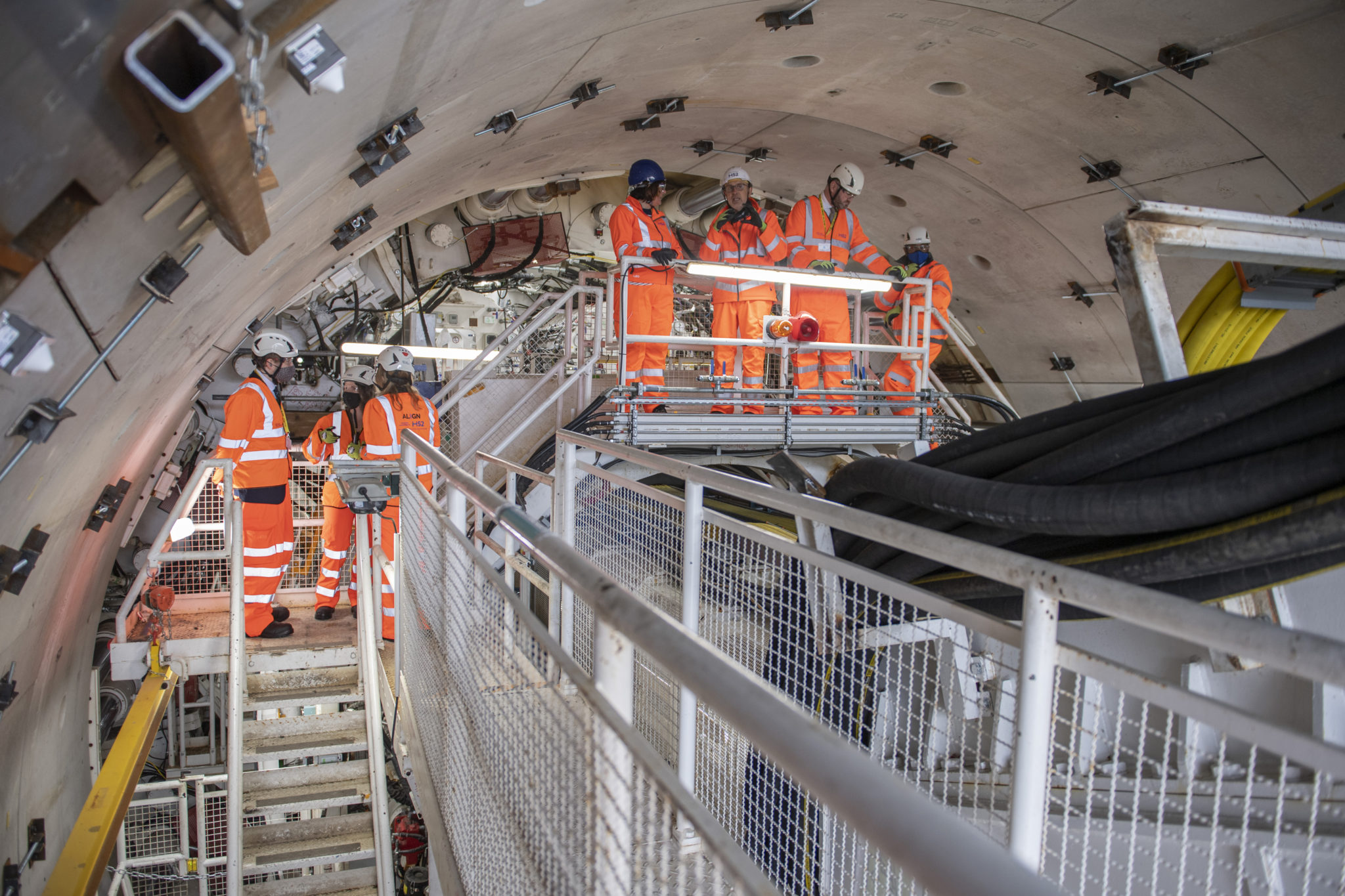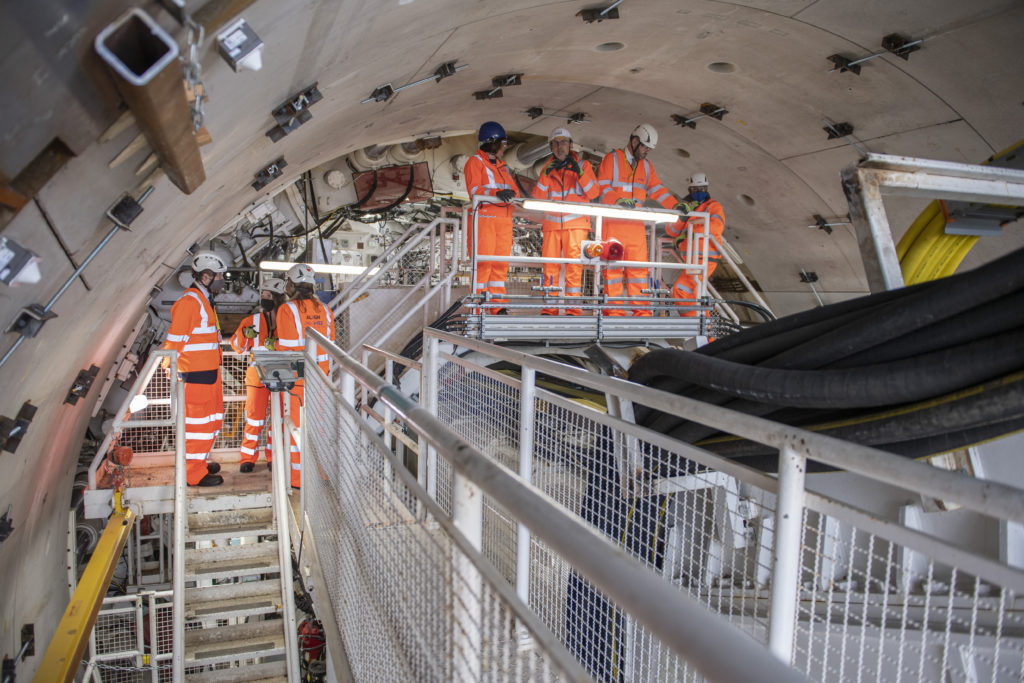 The government's levelling-up agenda needs to proceed, but it must encourage greater involvement of UK companies. There is a tendency for main contractors to rely on their traditional supply chain and new SMEs are finding it difficult to engage. Some contract packages are too big for SMEs and the performance bonds are very onerous. Many contracts require apprenticeship generation which has to be good, but what about internships for the likes of surveyors and planners where local companies can add valuable localised knowledge? There is a need to stage big events to promote engagement and explain the standards and safety requirements. Hitachi did this when constructing their new premises and very successful it proved to be.
Property values and regional development
It is common knowledge that railway lines have always attracted new property developments. In more recent times, electrification has generated the so-called 'sparks effect', with an associated increase in house prices. Is all this still true today? Nick Vaughan, Director for Greater London Residential Developments, gave an insight on what is happening.
Regeneration of a whole area needs a holistic approach, where transport links are hugely important. The pandemic is leading to evolving trends:
Working from home is on the increase, with only a partial return to the office
Priorities within the home are changing to facilitate home working
The desire to locate within an urban or city area remains strong
Sustainability is increasingly important in home construction.
In all of this, transport infrastructure in the form of large rail projects such as Crossrail, Crossrail 2, HS2 and others will all impact on property development. The Old Oak Common hub will see a major uplift in values for the surrounding area including Southall Waterside, Ealing Filmworks, the Horlicks Quarter in Slough and the Vendean in Acton. Similar benefits will be seen at other HS2 hub locations.
The wider implications for regional development were discussed by Jonathan Bretherton from the Urban Growth Company, using the town of Solihull as an example. This area is close to Birmingham Airport, the existing West Coast Main Line (WCML), the National Exhibition Centre, Birmingham Business Park, Jaguar's Land Rover factory and the Resorts World leisure centre.
In the middle of all this will be the HS2 Birmingham Interchange Station and thought is being given to its impact. Planning authorities are expecting the need for 5,000 new homes and the creation of up to 70,000 new and supported jobs in a hub area known as the Arden Cross Triangle.
Construction and collaboration
Tackling both real and perceived barriers is a major challenge for infrastructure projects, so says Colin Wood, Chief Executive (Europe) for AECOM. Some were cited:
The investment needed to produce the capability to deliver the capacity of the contract
Many competing priorities exist within the construction sector
A general situation of non-simple project governance.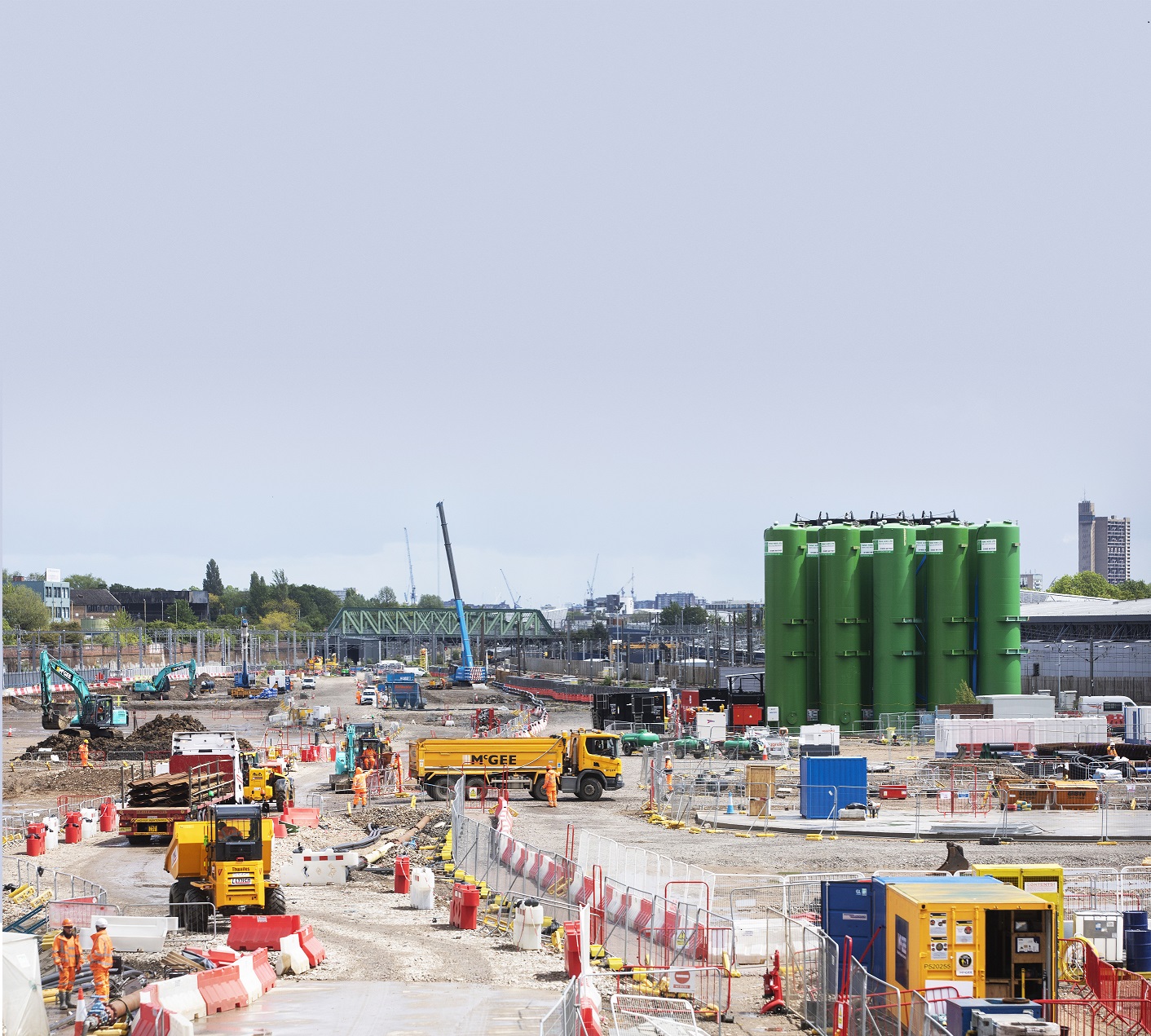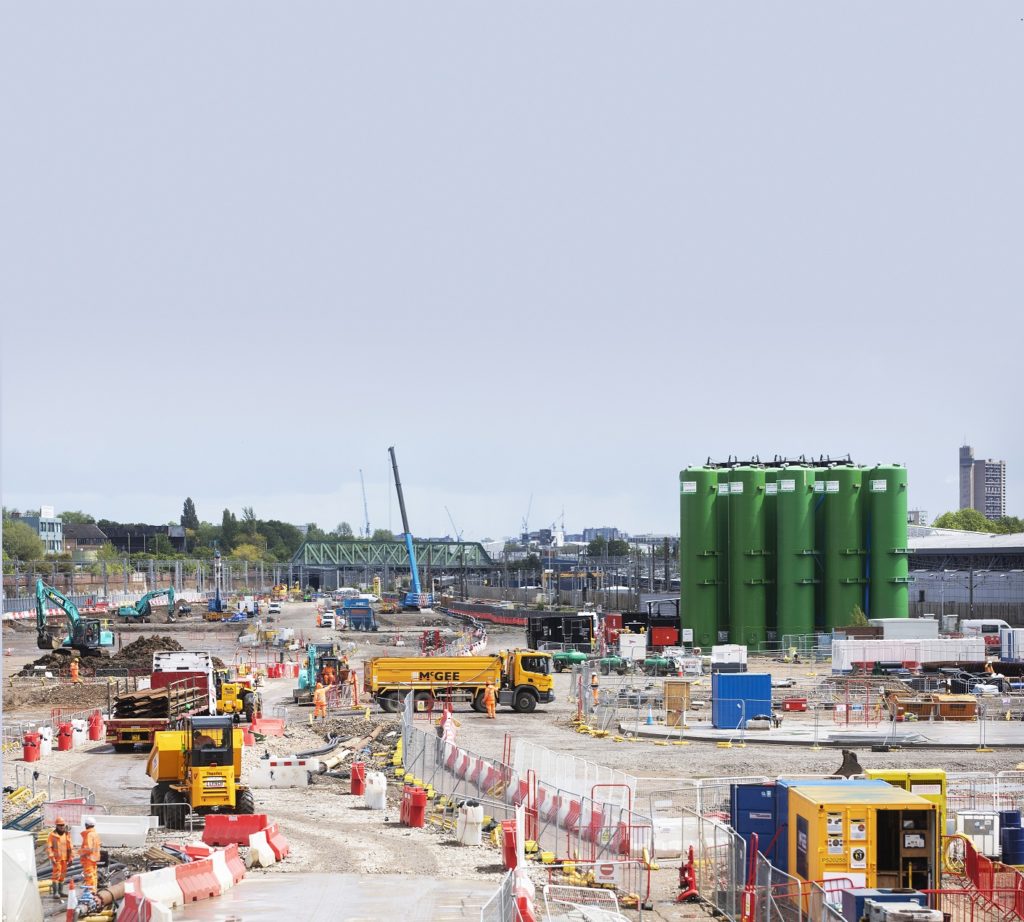 The planning and environmental issues are complex and not always consistent. UK legislation needs to change to give a clear planning and consenting strategy within a collaborative culture. Where there are public and private stakeholders, trust needs to be institutionalised to create a firm shared vision. Delivery behaviours and cultures must be incentivised. Above all, it is important to assess and reassess the project as it is being delivered. One might perhaps add caution to this as constant project change of scope is often the cause of significant cost increase.
Practical examples on how to maximise and release the value of major infrastructure investment were given by Andrew Went from Arup. The now-authorised TransPennine route upgrade design and delivery phase should yield progressive benefits as the project rolls out, a prime example being around Manchester. The WCML upgrade of ten years ago caused huge disruption whilst work was carried out and lessons have been learned. That said, a need to see the ultimate benefits is important.
The Forth Road Bridge (Queensferry Crossing) predicted huge cost increases, but intense collaboration between all involved parties brought the cost projections down to manageable levels. Rail needs to learn from other sectors. Connectivity of operations, systems engineering, environment impact and design/delivery is needed right from the start.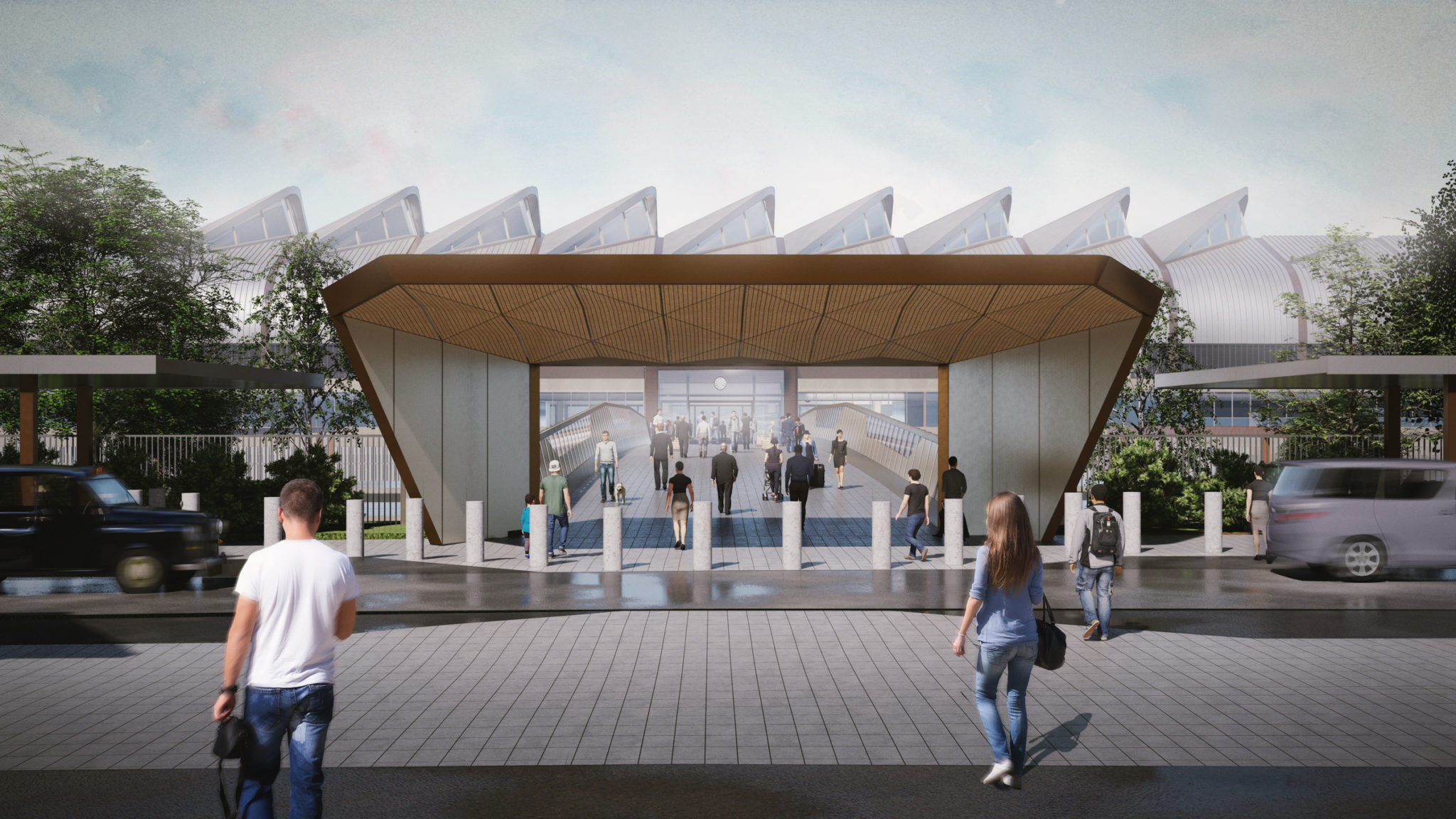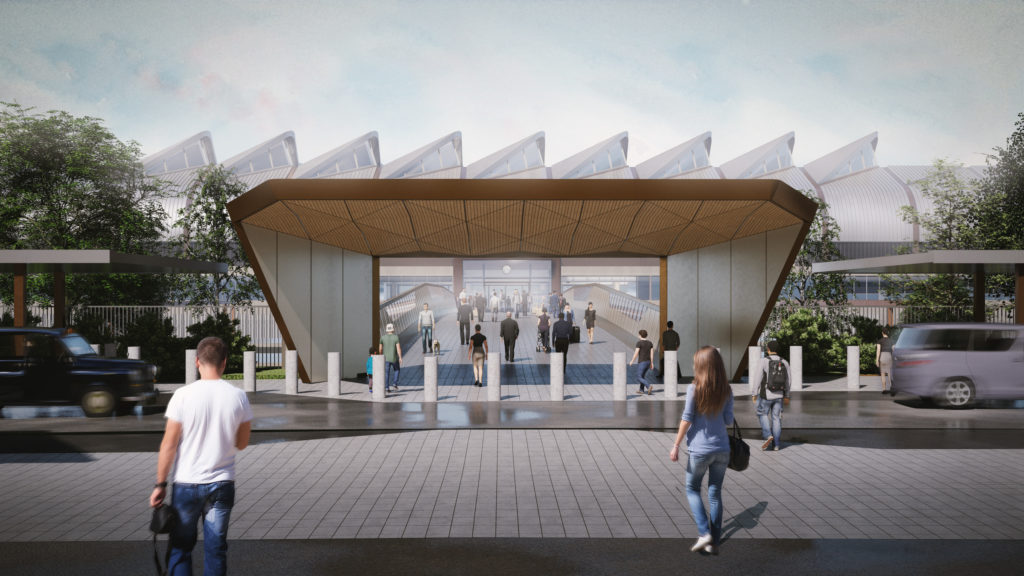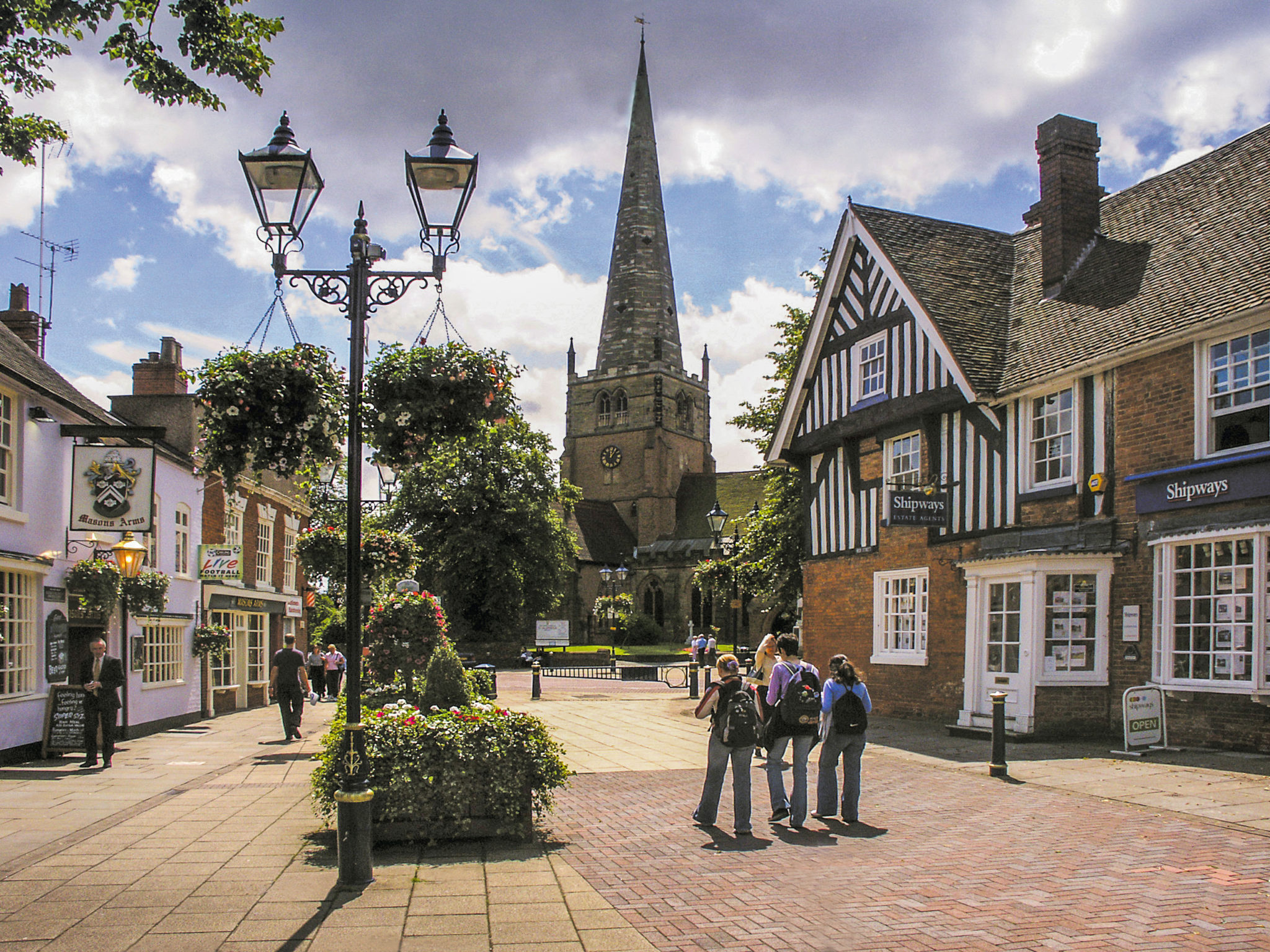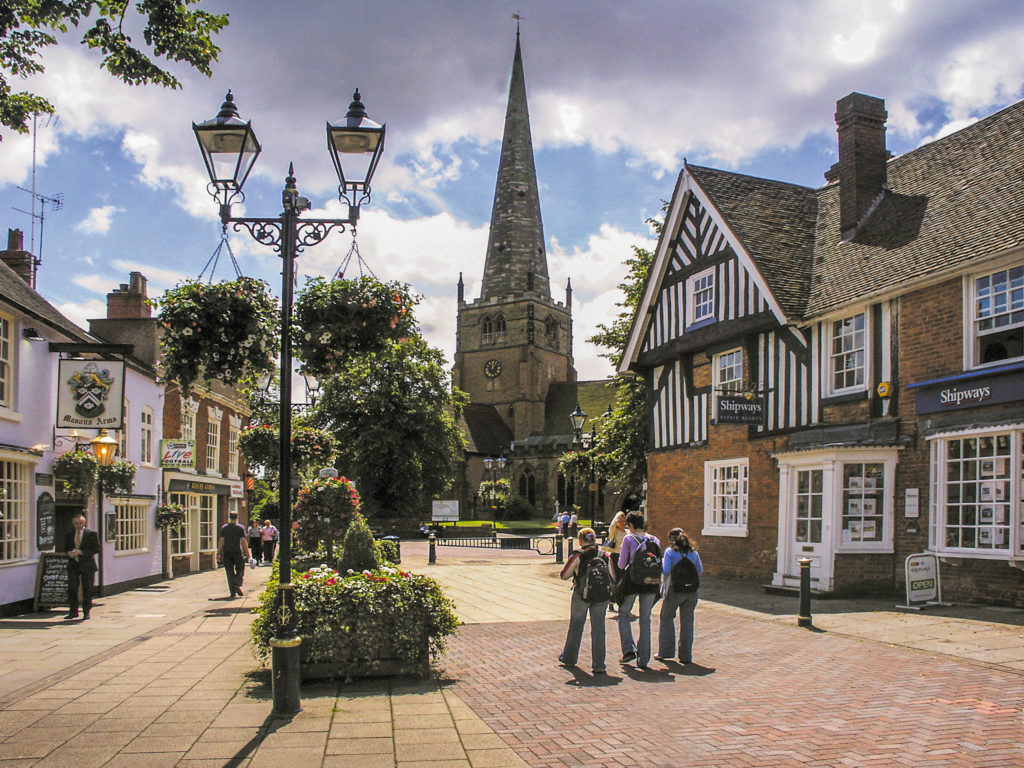 Capacity for freight
Part of the rationale for building HS2 was to release capacity on other lines, principally the WCML. Alex Veitch from Logistics UK expressed concern that this capacity increase might not favour the freight operators. The West Coast Partnership is developing the WCML timetable for after HS2's opening, which the ORR will need to approve. It seems that the formation of GBR following the Williams/Shapps report will require a rules-based access system to be put in place and it is vital that this permits the freight sector to get the capacity it wants.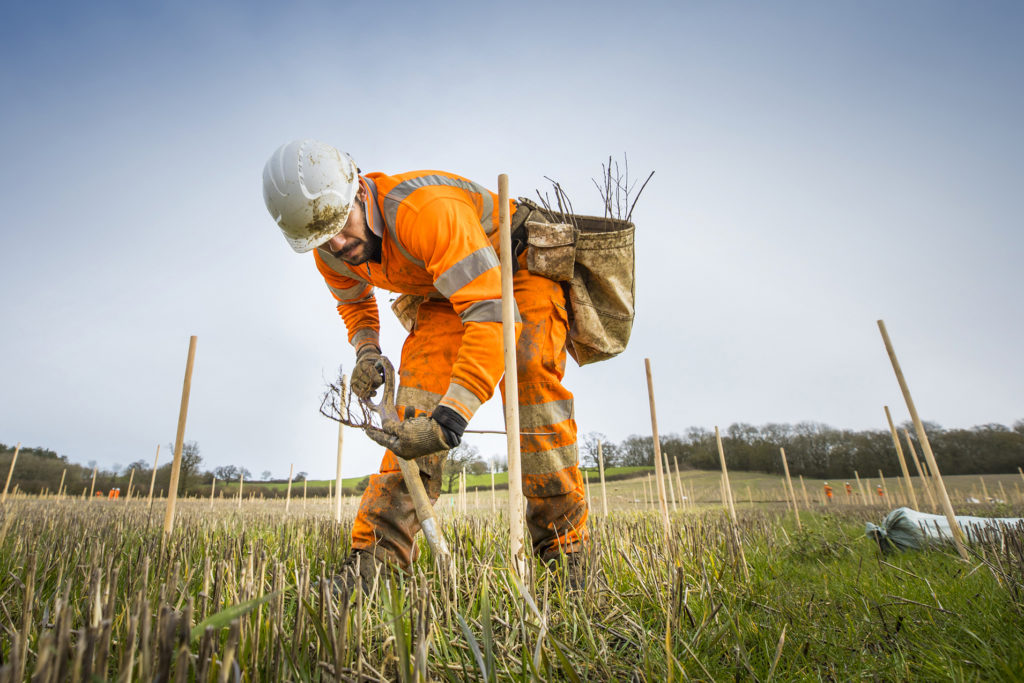 The Northern dimension
The levelling up of the country's economy has become a cause célèbre for some prominent voices in the north of England. The assumption that all streets are paved with gold in the south is untrue as there are many deprived areas, especially in coastal areas. However, there is much truth in the perception that areas in and around the northern cities have not enjoyed the same level of prosperity as that seen in London and the south-east.
Nowhere is this more demonstrable than in transport links and Tim Wood from Northern Powerhouse Rail is campaigning vigorously for investment in rail links that need to go alongside the HS2 project. The vision is considerable:
New Liverpool-Manchester and Manchester-Leeds lines, often known as HS3 and including much better connectivity to Bradford
Upgraded Manchester-Sheffield line
Reopening of the Leamside route in County Durham
Station upgrades in Rotherham and Barnsley
Electrification of major links and suburban routes.
The intention is to create much-improved journey times and frequency of services for passengers, as well as connecting all the northern economic centres primarily to Manchester Airport but other regional airports as well. Electrification will go hand in hand with government targets for decarbonisation. It is recognised that this is a huge undertaking that will take many years, but there is a need for certainty for these rail schemes with work being planned to begin in the mid-2020s.
A more localised vision of this was given by Liz Hunter, Head of Transport Policy for West Yorkshire, a region that has 2.3 million people, 90,000 businesses and a workforce of 1.1 million. Transport embraces rail, bus, cycling and walking, and a plan exists for all of these with rail being a major part. Already Leeds Station has a £39.5 million investment to improve the main entrance and its surroundings, and which will incorporate plans for HS2 and HS3 lines when they materialise. Connectivity to Bradford, Huddersfield and Hull – and HS2 linkage into Sheffield – are key elements. For Bradford – always the poor relation but with a £10.5 billion economy – will have a new central station at St James.
Some HS2 concerns
Lord Tony Berkeley, well known for his rail knowledge and a member of the All Party Parliamentary Group on Infrastructure, is broadly supportive of HS2, but believes the project as currently planned to be over specified, with costs continually rising and resultant bad press. The need for more regional involvement is crucial, particularly as nobody can accurately predict what passenger numbers will be in the post-Covid era.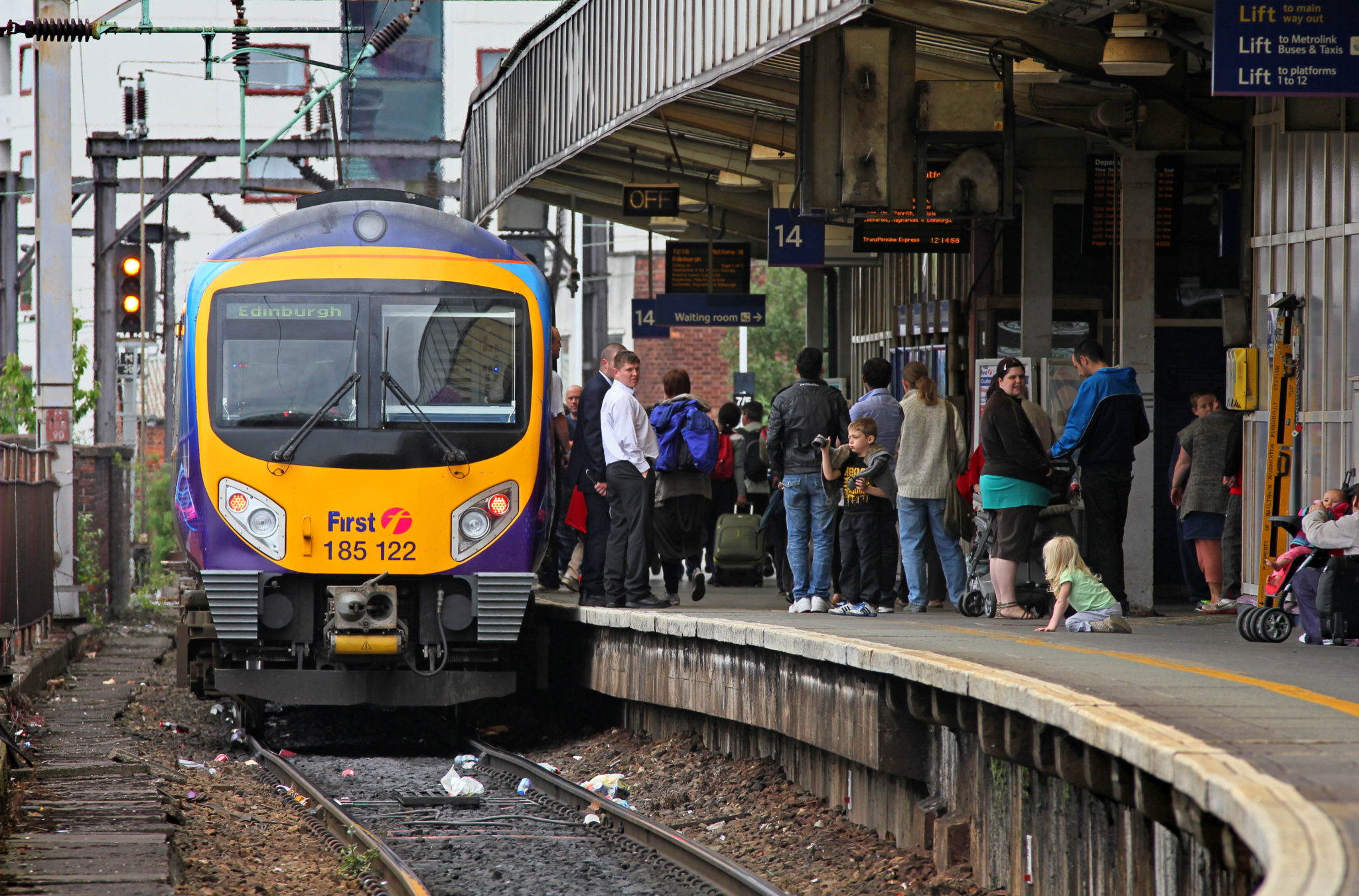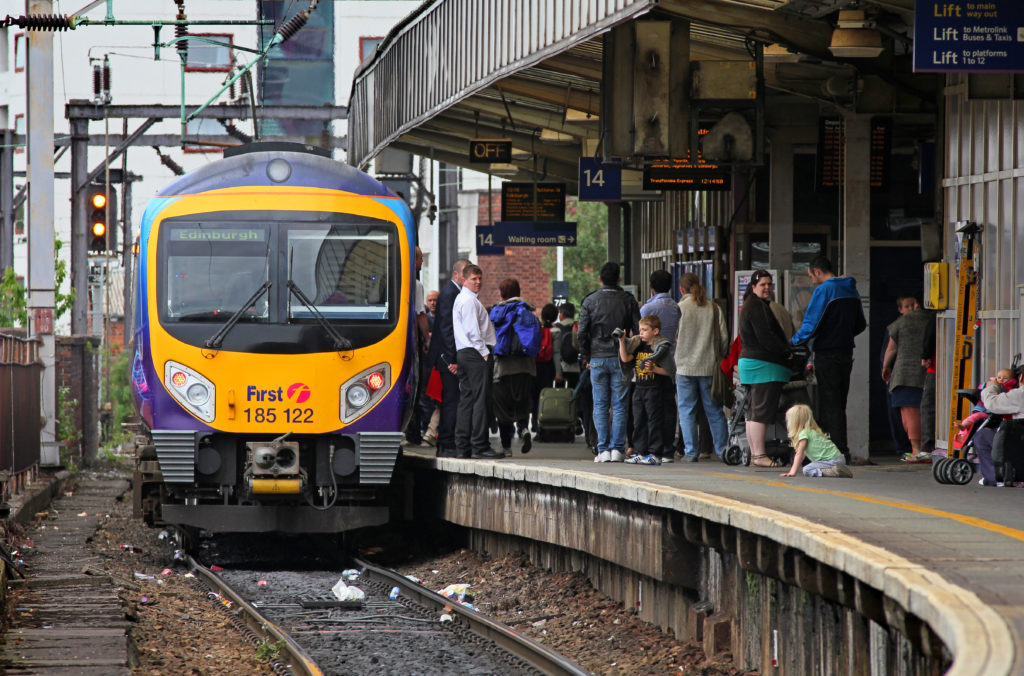 Reduced commuter demand is almost certain so the opportunity should be taken for more train paths to be made available for local services around Birmingham, Manchester and Leeds, with through running across these cities instead of into terminus stations, much as is happening in continental Europe and London. It is a fact that HS1 has revolutionised commuter routes into Kent by linking these into the line at Ebbsfleet and Ashford, and similar opportunities should be developed for the Midland and Northern cities.
In noting the vast station being built at Old Oak Common and the rail connectivity that it will yield, Lord Berkeley gave thought as to whether the extension to Euston should be abandoned to save both disruption and cost. It is doubtful that many will agree with this idea, but if ever increasing costs are to be contained, it would be one means of cutting back. More openness by both government and HS2 promoters is seriously needed, with perhaps the new GBR taking control of the project in order to achieve better integration with the existing rail network.
The conference certainly provided food for thought.