EKFB (Eiffage, Kier, Ferrovial and Bam Nuttall) is building a section of HS2 through the Buckinghamshire countryside and making good use of a semi-mothballed line to deliver fill material by rail, minimising heavy lorry traffic in the area. Rail Engineer was invited recently, along with other press representatives, to see for ourselves this juxtaposition of old and new rail infrastructure in full use.
EKFB has established a large complex of site offices and accommodation near Calvert. Currently, there are around 150 EKFB and supply chain personnel working on the site. Ultimately, the accommodation will cater for 170 white collar and 250 blue collar staff. Very rigorous health and safety arrangements, with additional policy focus on all the requirements of COVID-19 regulations, were much in evidence.
Part of the visit involved walking within the overall site, but vehicular transport was needed to get efficiently to another area. This required quite a fleet of vehicles and drivers, with only one press representative allowed per vehicle – seated in the back – diagonally from the driver!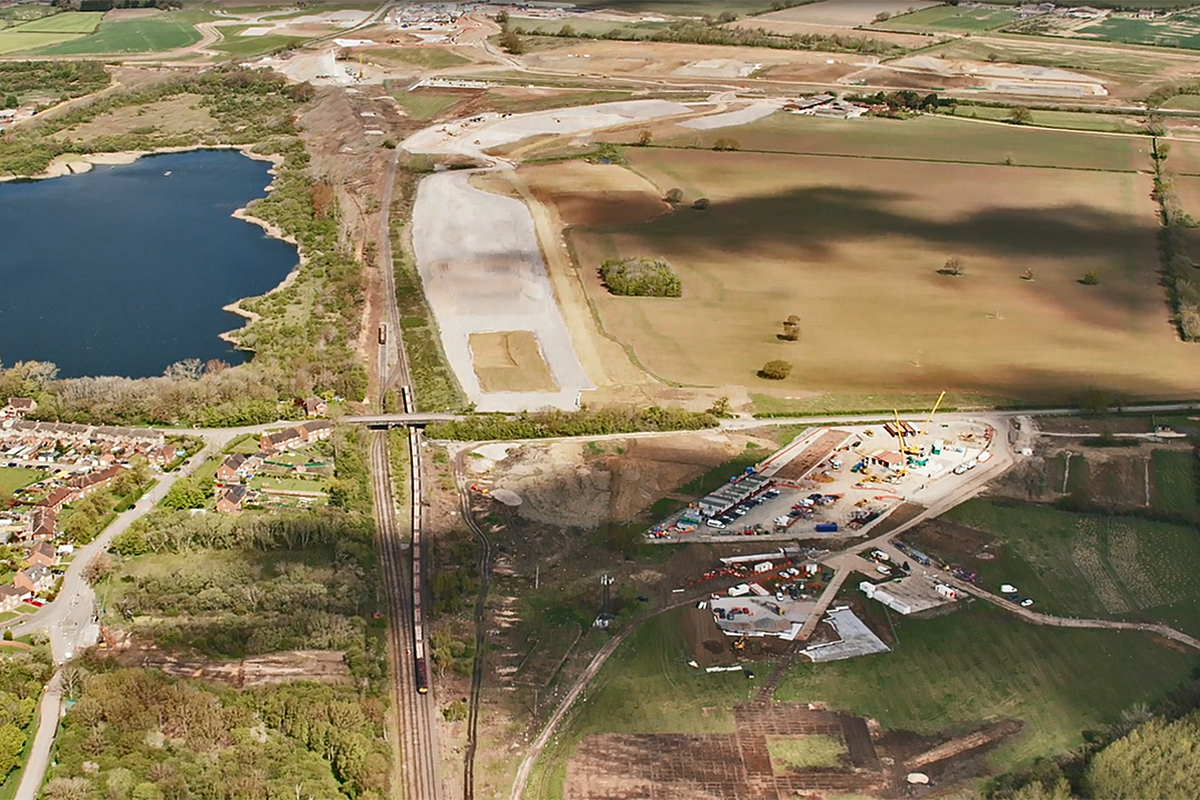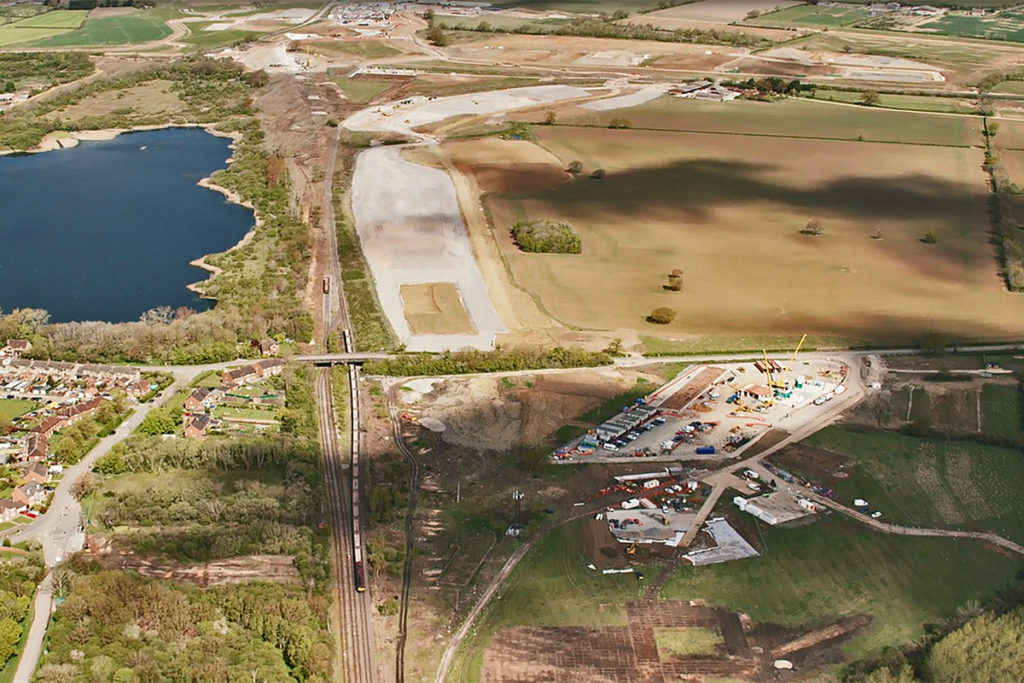 Scope of works
EKFB's contract is for the construction of an 80km section of the HS2 route. Its overall contract is worth around £2.3 billion for undertaking the civil engineering works over a five-year period. It does not include track, signalling and other rail systems nor the early activity involving site clearance, utility diversions and archaeological works.
The Calvert sub-section of this contract consists of a 10km length of the HS2 trace itself, but also a 3.5km portion of the Network Rail OXD line, where it intersects the HS2 route, and which will become part of the East-West route between Oxford and Cambridge. The Calvert section includes the construction of 14 overbridges – five of which are 'green' bridges – and a 900-metre bat mitigation structure. Earthworks involve 1.7 million cubic metres of excavation, but 4 million cubic metres of fill. It is this massive excess of fill over excavation that has inspired the opportunity to utilise rail delivery, explained David Newcombe, EKFB's Construction Director.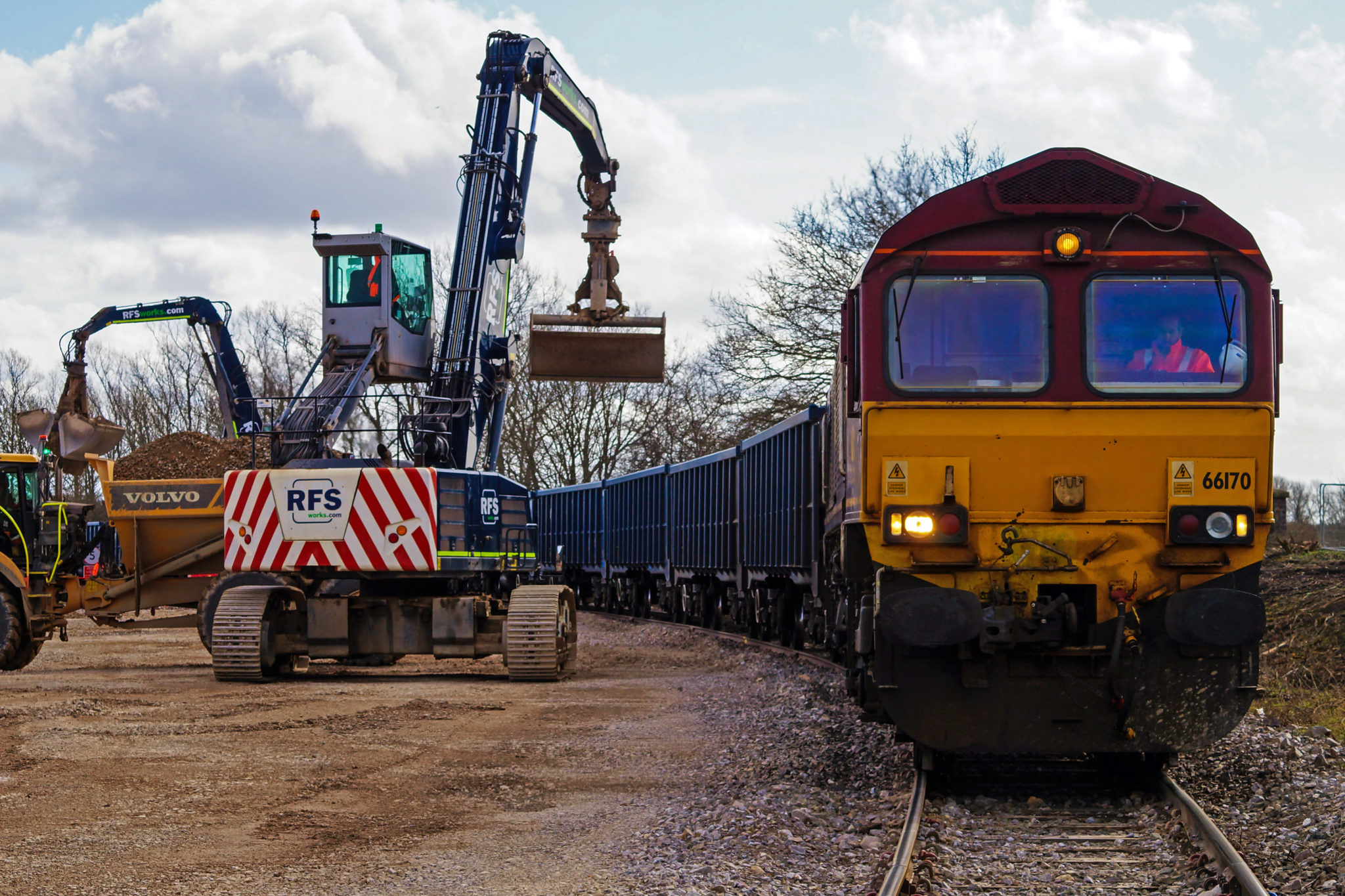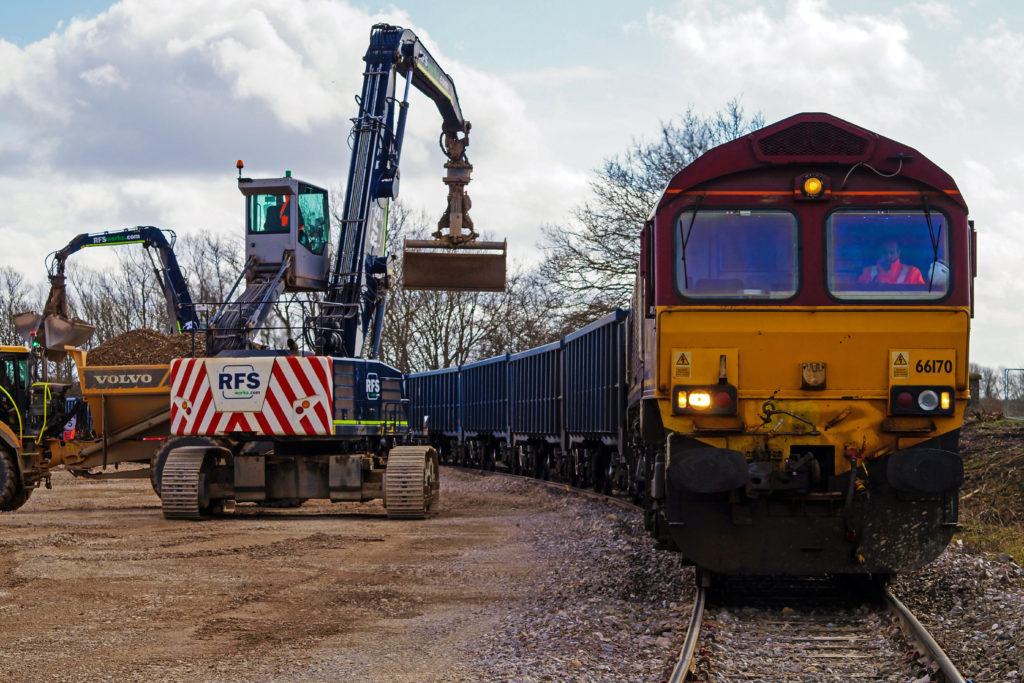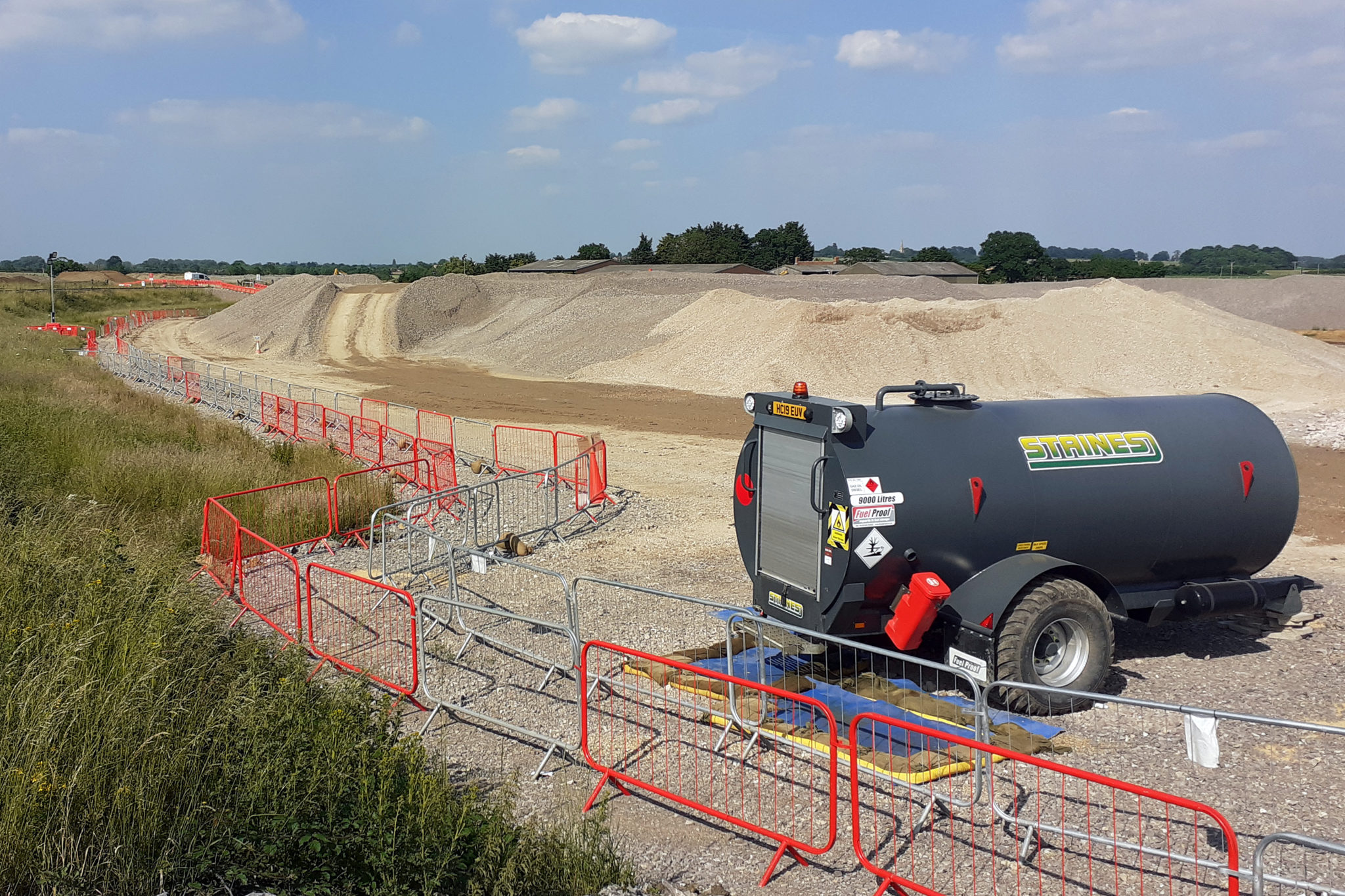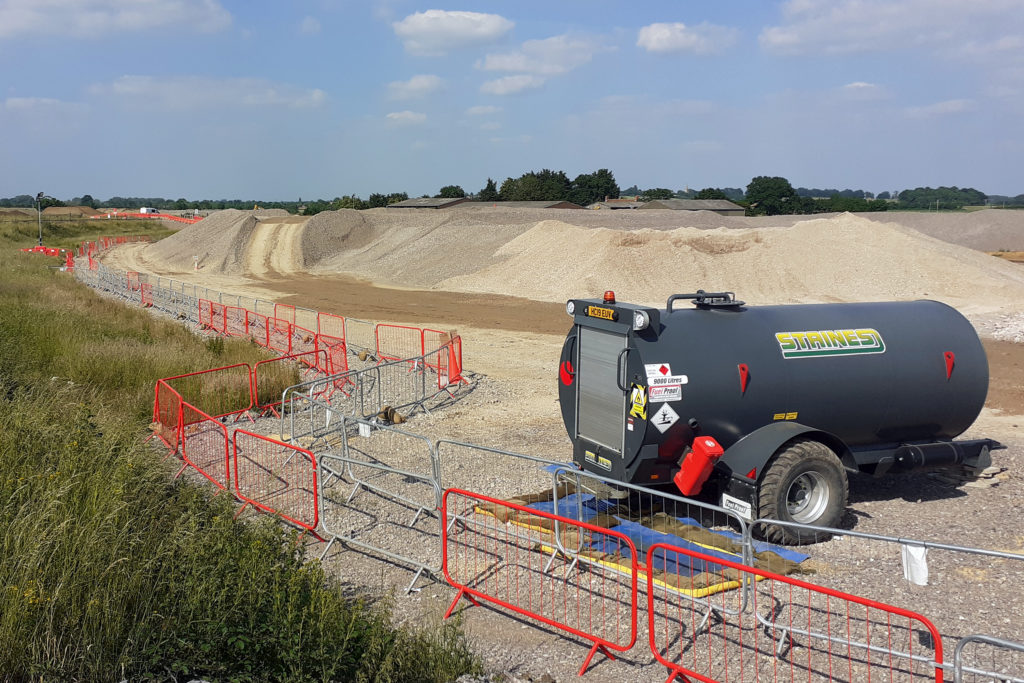 All the earthworks and structures have been designed by a joint venture of Arcadis, SETEC and COWI (ASC). Apart from the structures and earthworks on the HS2 route, EKFB's contract includes for doing the same over the OXD intersection section. The main structure for this is a 30-metre single span steel bridge which will carry the OXD line over HS2. The bored concrete piles for the bridge have already been completed and are now ready for abutment construction.
The piling rig had stood idle on site for several weeks since completion of the piles and could not yet be off-hired. The reason for this provides a small example of HS2's ecological credentials. A pair of jackdaws – perhaps inspired by the site activities – chose to build a nest in one of the spaces in the steel rig shaft. They will remain undisturbed until the fledglings have flown the nest. In fact, during our visit, an HS2 ecologist was on site with binoculars observing their current status.
The longitudinal profile of the OXD route has to be altered significantly to rise over the HS2 line. This requires significant earthworks, the demolition and reconstruction of an arch overbridge very close to the new intersection bridge and some highway rerouting.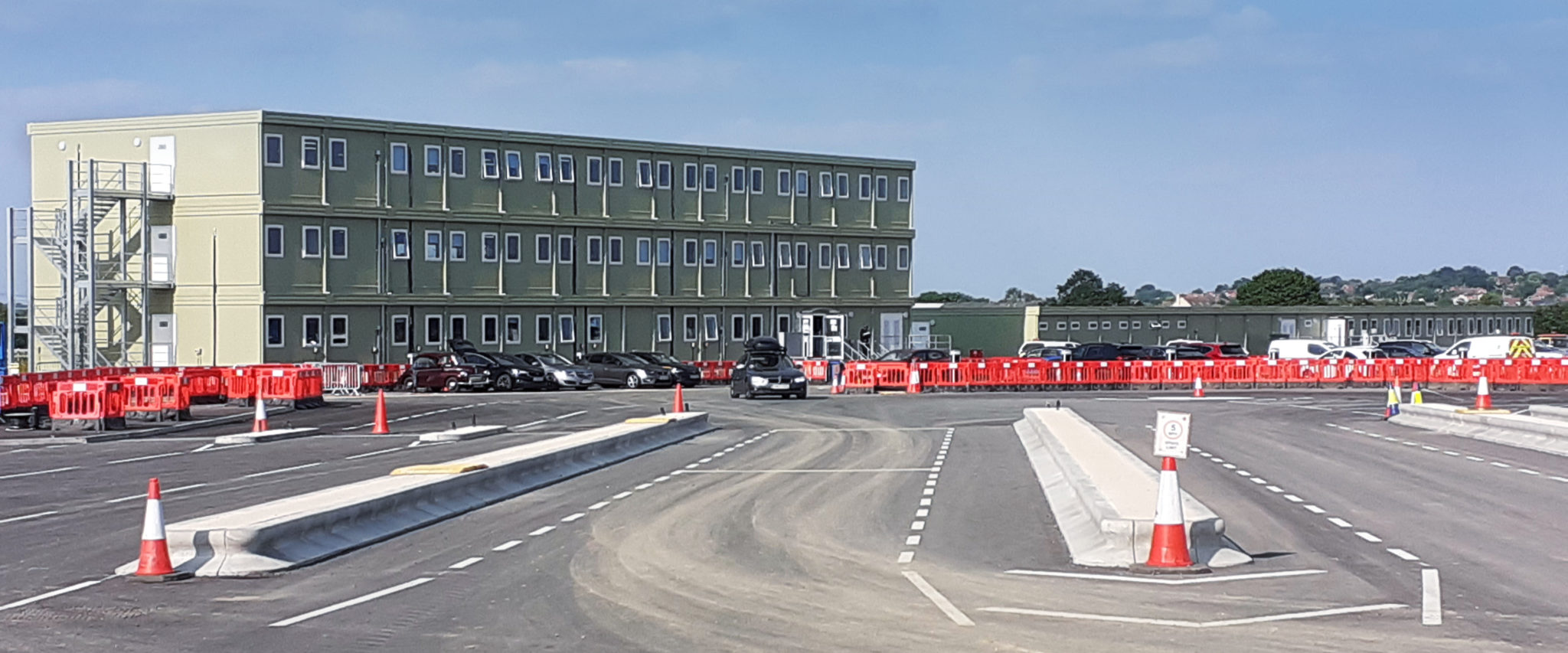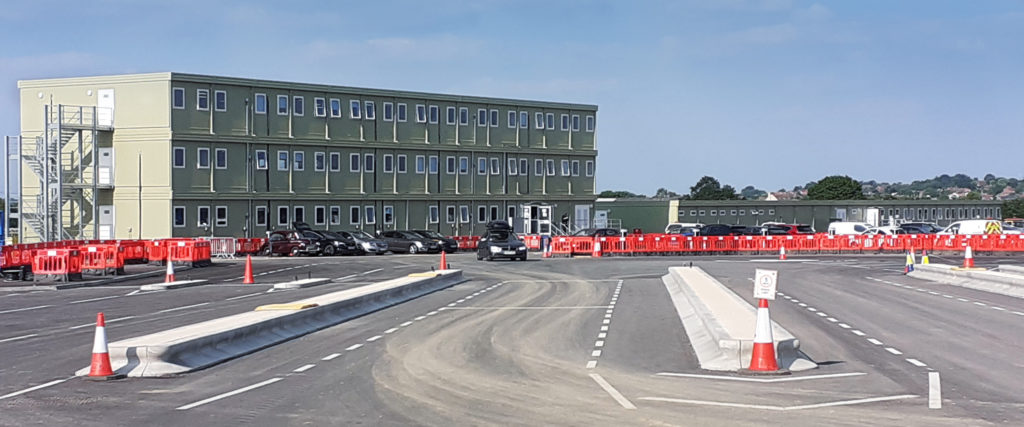 Rail delivery of aggregate
Calvert North Railhead has been established just south of the intersection location on a chord line linking the Great Central's former Aylesbury-Calvert line and the East-West railway. This chord will be dismantled soon, but, before it is, opportunity is being taken to stockpile material at this location. So far, 277 trains at a rate of up to three per day – 17 per week in total – are feeding the site.
Each train has a consist of 22 wagons, each with a payload of 77 tonnes. At the time of our site visit, 448,000 tonnes of aggregate had been delivered by 277 trains, saving 45,000 lorry journeys and an estimated 15,236 tonnes of carbon dioxide emissions. In early August, the Calvert North Railhead will close and, following discussions with Buckinghamshire County Council and FCC landfill, the Calvert South Railhead will commence operations to create another large material storage area.
The DB locomotives hauling these aggregate trains are using HVO (Hydrotreated Vegetable Oil) fuel which is something the contractor is proud to support. HVO is marketed as one of the world's purest and greenest fuels. It is made synthetically from vegetable oils and animal fats through the hydro-treatment process. Its use significantly reduces carbon dioxide and nitrous oxide emissions when used in diesel engines. HVO is supplied by Crown Oil. No virgin products are used in its manufacture as it is derived fully from responsibly sourced waste products.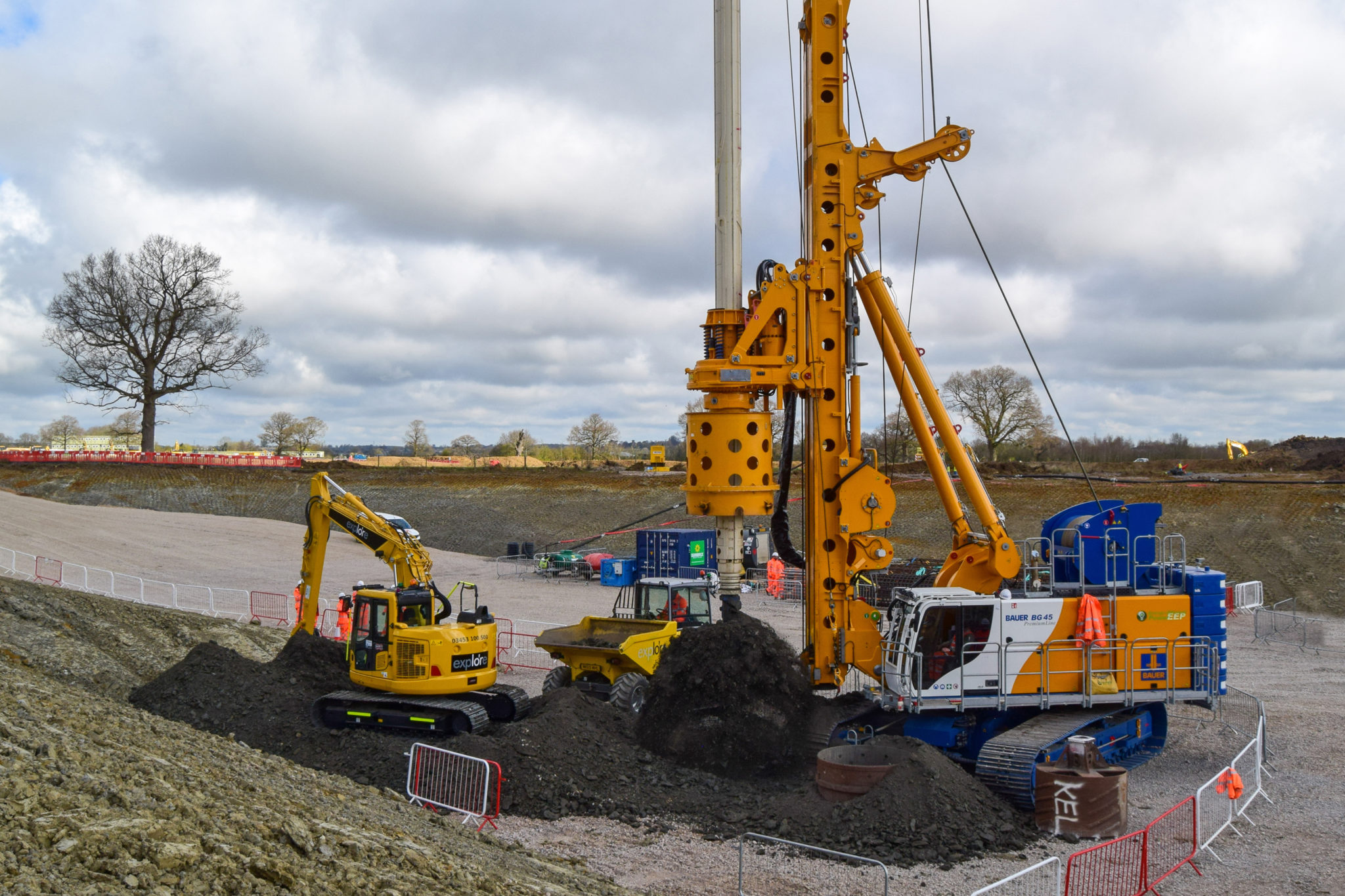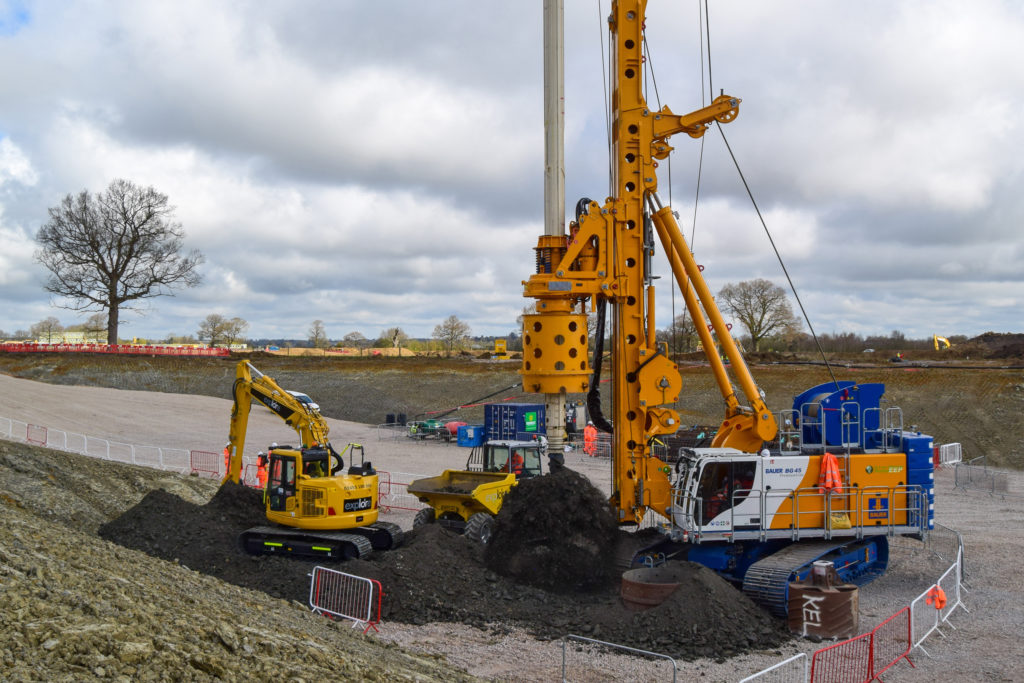 Time of the essence
The wagons are unloaded using RFS clamshell grab machines and the material is then taken to the deposition locations by large Volvo dumpers leased by EKFB, but operated by Buckingham Group Contracting. It normally takes between two and 2½ hours to unload each trainload.
Paul Clews, rail adviser to EKFB, emphasised however that should an incoming train arrive at site late for any reason, he nevertheless despatches the train at its scheduled departure time, even if that means sending back a few wagons still unloaded. He explained that, responsible for rail operations as he is, he wants to ensure that the site will not cause any disruption to other train services by missing the scheduled path.
The fill material comes from Hanson's Tytherington Quarry in Gloucestershire, runs to Acton where the train is run round, then via Hanwell Curve and on to Calvert. Daytime trains run usually via the Berks and Hants line. By night, they run according to which route is available depending upon Network Rail possessions, but generally via Bath and Wootton Bassett, with a run round at Bristol. There has been great cooperation from Great Western Trains and Chiltern Railways in setting up the routing and paths for the material trains, and it is important to avoid any disruption.
The strategic position of Calvert at the intersection of the HS2 trace and Network Rail's East-West route is one of the factors in the selection of the site for the future HS2 maintenance depot. This facility only needs 60% of the footprint of a comparable depot on the classic network because HS2's use of slab track means it doesn't have to accommodate conventional track machines (see Issue 185 July/August 2020). It will occupy the area of land in the north-east quadrant of the two lines' intersection.