Promising responsible consumption and material efficiency, HS2 is looking to embrace the principles of the circular economy and deliver climate resilient rail infrastructure. Galvanized steel delivers long lasting protection, alongside other crucial benefits for sustainable infrastructure, making the hot dip galvanizing industry an ideal partner to support the decarbonization of the UK rail network.
A recent guide published by the UK and European galvanizing industry – Galvanized Steel and Sustainable Construction: Solutions for a circular economy – underlines the need for whole life carbon assessment to calculate the sustainability of a product, component, or build.
Keeping materials in an endless cycle of use, with minimum energy or carbon expenditure, is the new measure of environmental accountability. Transitioning to a circular economy means selecting long lasting materials that can be reused, repurposed, and remade accordingly.


Unparalleled longevity
If the first line of thinking is to build as little as possible, then building structures and components that require little or no maintenance, and which are designed to last, obviates the need for future construction. A galvanized coating offers unparalleled longevity. It can be easily and efficiently applied and starts working to protect the steel immediately as it is withdrawn from the galvanizing tank. The atmospheric performance of galvanized steel has been proven across the UK and Ireland, and data is available via a series of corrosion maps that provide accurate performance data.
Standardised galvanized steel components are resilient, reusable, and can be easily reassembled according to changes in usage. Simple components such as scaffolding poles are an excellent example of the hardwearing nature of galvanized steel and the coating's ability to withstand multiple assembly and disassembly cycles. It should be increasingly common for entire structures to be designed to incorporate this kind of adaptability.
In addition to the reuse cycle, it has been shown that galvanized steel lends itself to further remaking, generating considerable CO2 savings in the process. This was recently highlighted in a case study by the Dutch Directorate General for Public Works and Water Management (Rijkswaterstaat), which implemented both the direct reuse and the re-galvanizing and reuse of highway safety barriers. Reusing and remaking the components across the entire stock created significant savings: 40% reduction in environmental costs, 70% reduction in CO2 emissions, and a 10% reduction in costs.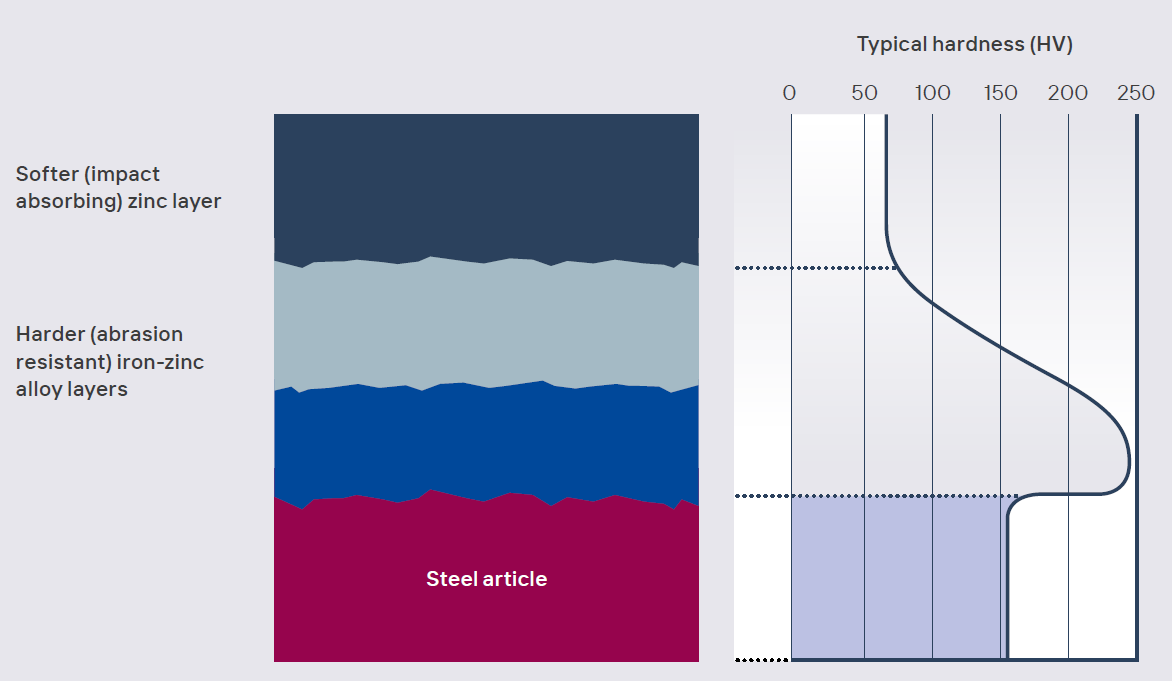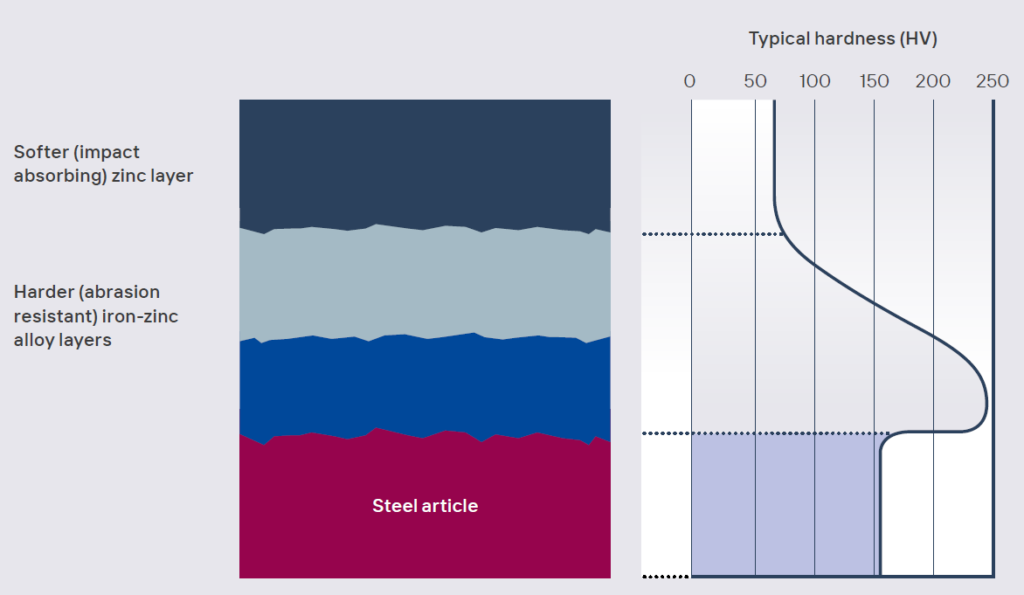 The circular approach
The latest research shows that the additional economic benefits of reuse can be considerable too. An EU study from 2020 on the provision for greater reuse of steel structures – European Recommendations for Reuse of Steel Products in Single-Storey Buildings – EU RFCS 'PROGRESS' Project 2020 – calculated that a 480m2, single-storey, steel-framed building, with a combination of reuse and recycling after the first lifecycle, would save 98 tonnes CO2 in the next reuse lifecycle and had a lifecycle cost benefit of €24,000. The report also stated: "Galvanized steel solutions are preferable for structures with possible multiple assembling and dismantling cycles." While we build our railway infrastructure with permanent solutions in mind, built-in adaptability remains very much a part of the circular approach.
In an ideal circular world, components are kept in a continued cycle of perpetual use, a closed loop with an optimal use of resources, labour, and raw materials. Currently, this remains a goal for the construction sector. In reality, we are still tackling end of use scenarios for products, materials, and structures, making recycling still very much part of the sustainability landscape. However, recycling is an important process that occurs only once all other circular methods have been exhausted. It offers a final solution to keep raw materials within the circular economy but carries a CO2 burden.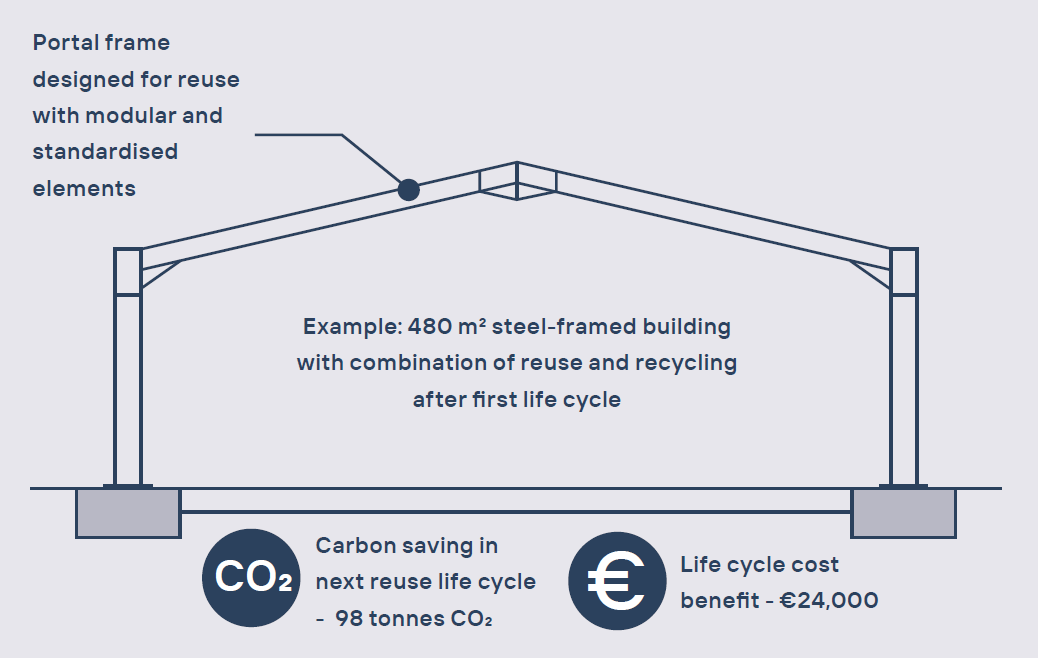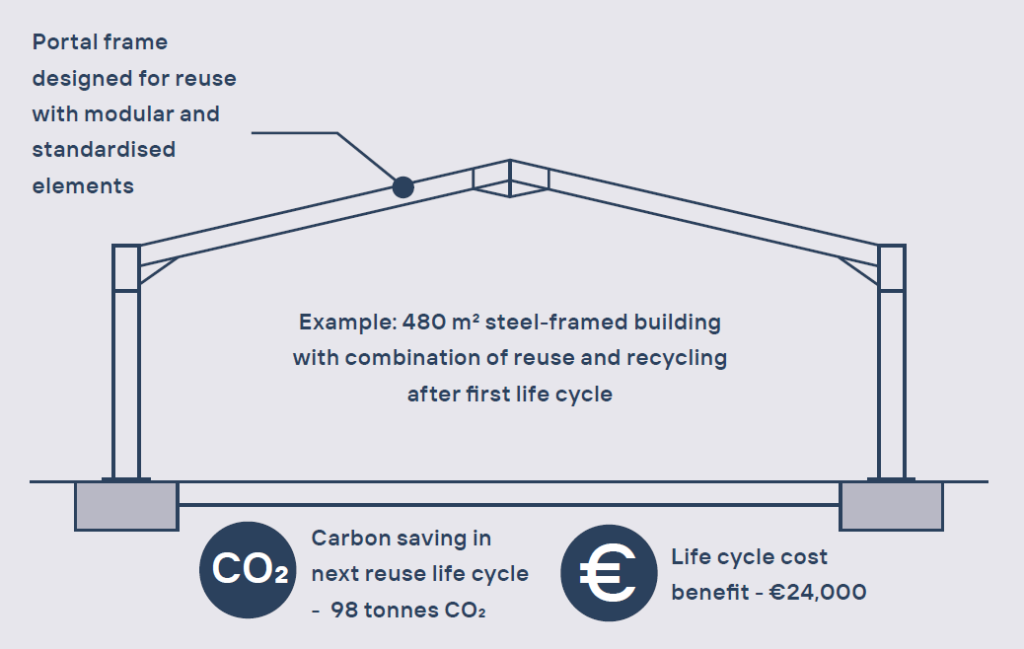 Leading the way
Recycling in the new circular climate means optimising this burden and finding a way to retain value to make something that lasts. Fortunately, steel and zinc can be readily recycled and are not downgraded.
Galvanized steel can be recycled easily with other steel scrap in an electric arc furnace (EAF) steel production process, without any degradation and remains as valuable at the end of the recycling process as at the outset. Any zinc remaining from the coating volatilises early in the steel recycling process and is collected in the electric arc furnace dust, this is then recycled in specialist facilities and often returns to refined zinc production. An impressive 98% of EAF dusts produced by Europe's steelmakers are recycled. Overall, recycling galvanized steel produces materials with significant commercial and industrial value, which can potentially find themselves once more within the circular economy.
Steel and hot dip galvanizing offers an optimal combination ideally suited to the needs of UK rail. Innovative steel design, sections or components can be galvanized in a quick, efficient, cost-effective manner and, together, are a known, trusted combination, with a proven supply chain that the rail sector can rely on. Designing and building a climate resilient rail network and HS2 is a huge ambition and gives the UK the opportunity to lead the way in circular, regenerative construction. As a high value, durable and sustainable material, galvanized steel is an excellent partner to help deliver these projects; it is a well-suited companion for circular projects which are designed to last, aligned with low carbon goals but with key adaptability built in.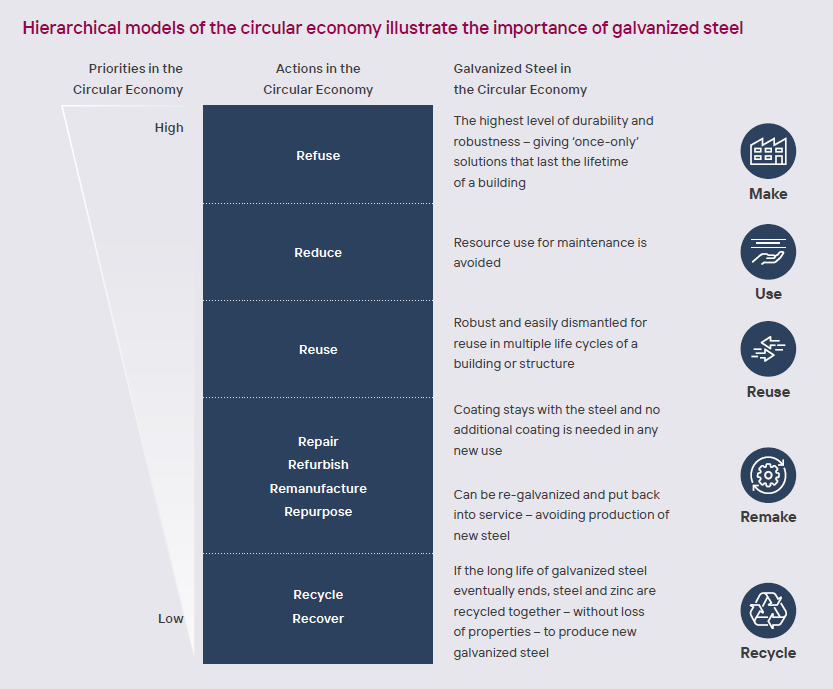 ---
Contact Galvanizers Association: +44 (0)121 355 8838