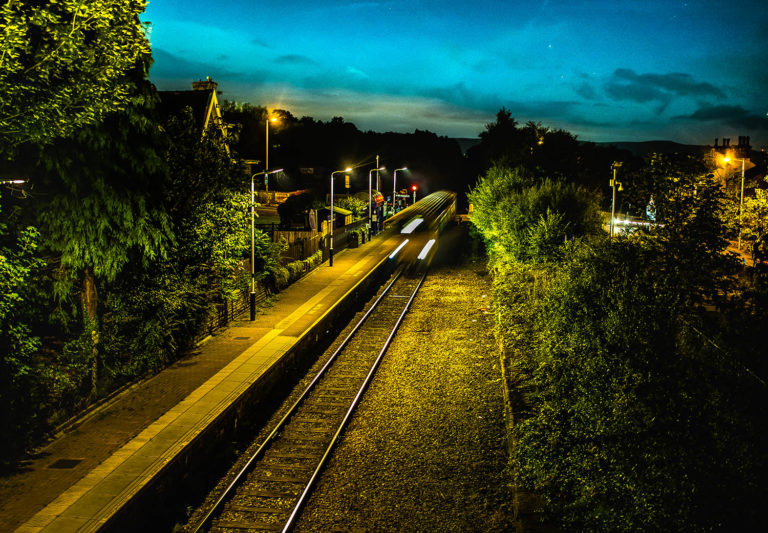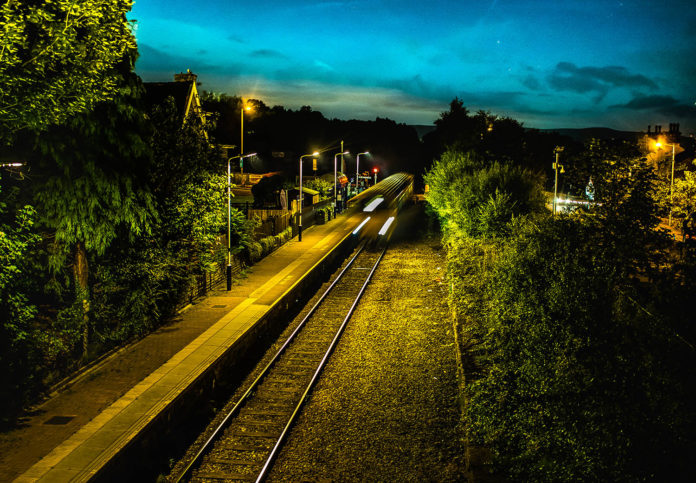 In December 2019 (issue 180), Rail Engineer reported on a visit to KeTech Systems in Preston to hear about its innovative, truly connected real-time information systems. With the recent update to the industry Rail Technical Strategy (RTS), Rail Engineer recently met up again with KeTech to find out about the latest developments and discover how some of the RTS' future vision for the development and deployment of technology in rail is being delivered today.
Connected Driver Advisory System (C-DAS) is, as the name suggests, a driver advisory system with a communication link to connect with other information sources. It advises the driver with easy-to-understand real-time information to assist the efficient regulation of the speed profile and to avoid unnecessary braking.
Avoiding unnecessary braking and acceleration saves energy, provides a smoother journey for passengers, and assists asset life with less 'wear and tear' for both track and rolling stock. C-DAS also helps to ensure a train arrives at any junction in time to avoid timetable conflicts with other trains.
Passenger comfort and journey perception affect the rating of passenger satisfaction and how people value their rail experience. A journey that is subject to hard braking, frequent acceleration and stops for conflicts (especially just short of the destination) detracts from the passenger rail experience. There is a saying in the rail industry that "A moving train is a happy train". KeTech's C-DAS contributes to this objective, with better passenger satisfaction, lower cost, and environmental benefits.
C-DAS 'advises' a driver, so it does not require a high safety integrity, which can drive up the cost of other train and signalling systems significantly. Safety is ensured by the train's normal onboard control and braking system, and the lineside signalling system. The communications link provides aggregated real-time updates of information from systems such as the signalling system, Darwin (the rail industry's official train running information engine) and others, which provide real-time arrival and departure predictions, platform numbers, delay estimates, schedule changes and cancellations.
Unlike other C-DAS systems, the KeTech system uses reliable signalling-derived information supplemented by Global Navigation Satellite System (GNSS) information. Some other C-DAS systems only use GNSS, which cannot provide real-time dynamic updates and can also be blocked by deep cuttings and tunnels.
An energy-efficient speed profile is advised to the driver to help meet the timetable, which considers timing points, line speeds, speed restrictions, and the train's characteristics and capabilities. The driver is advised if the train is behind time and if the line and train speed limits are capable of a higher speed, or, if the train is running early, a more efficient speed profile, both to save energy and wear and tear on the train.
C-DAS and the WCML
KeTech's C-DAS is now in use in shadow mode on 50 Class 350 trains on the West Coast main line (WCML) between London Euston and Liverpool. This is a busy route and, while famed for its 125mph (201km/h) Avanti Class 390 Pendolinos tilting trains, it is also one of the busiest freight routes in Europe – it carries 40 per cent of all UK rail freight traffic and links Europe with the West Midlands, North West England and on to Scotland. The 110mph (180km/h) Class 350s must therefore be regulated accordingly, so the KeTech C-DAS system is being developed and enhanced on the ideal route to optimise the system.
C-DAS could also deliver major benefits to the operation of freight trains, if fitted. Consider a situation where a heavy, long freight train is scheduled to run just ahead of a fast passenger train and 'pull in' to a loop to allow the passenger train to pass and call at a station ahead.
If the freight train is running only two minutes late it may not get 'clear' inside the loop before causing delay to the following passenger train. The slow 'turn out' speed into the loop and the length of the freight train will not help and the signal controlling the loop may be 'approach locked', which means the signal will not clear until the freight train is nearly stopped at the signal.
The subsequent delay to the following passenger train through stopping and starting behind the freight train can easily amount to five minutes. In terms of "delay attribution penalties" the late arrival of the passenger at the station will be attributed to following the freight train, with the original reason for the freight train being late compounded by having the 'passenger minutes' added to it. The freight train is then signalled to leave the loop and follow the passenger train.
However, let us assume a second passenger train is timetabled to follow the first after a gap of 10 minutes. This train is running on-time which means the freight train will begin leaving the loop, at best, only four minutes in front of the second passenger train. This train will receive adverse signals as the heavy freight train pulls away and slowly accelerates, resulting in a loss of two further minutes to its timetabled path. The total delay is now 2+5+5+2 = 14 minutes, seven minutes to the freight train and seven minutes combined for the two passenger trains. All because the freight train was only two minutes late!
By their very definition, freight trains are heavy and at their most efficient when they are kept moving. As can be seen in the above example, even a few minutes delay to a freight train can have a major impact on other train services, not to mention the environmental damage from unnecessary braking and acceleration.
C-DAS improvements
KeTech is continuing to develop and optimise the data gathering and algorithms for C-DAS, to make best use of all the available information. This includes obtaining, analysing, and using route setting information to further enhance the advice the system provides to drivers.
In addition to C-DAS, KeTech has a long history of providing Customer Information Systems (CIS) at stations and Passenger Information Systems (PIS) on trains, and the company specialises in providing enhanced, real-time information to improve the customer experience and ensuring that both passengers and operators are better informed throughout the end-to-end journey. KeTech also provides driver-only operation CCTV systems and leads in supplying aggregated real-time information systems to create innovative solutions to enhance the rail journey.
When trains are delayed, and passengers have no insight as to why, this causes frustration, confusion and even panic amongst some passengers. Transport Focus in 2019 reported that only 44 per cent of passengers are satisfied with how the industry deals with train delays.
Passengers often receive conflicting information from different media sources regarding delays and disruption. This causes irritation and erodes the most basic trust in the industry. Passengers need to be kept informed with reliable information. If they know their journey is going to be delayed, and by how much, they can reschedule their plans accordingly.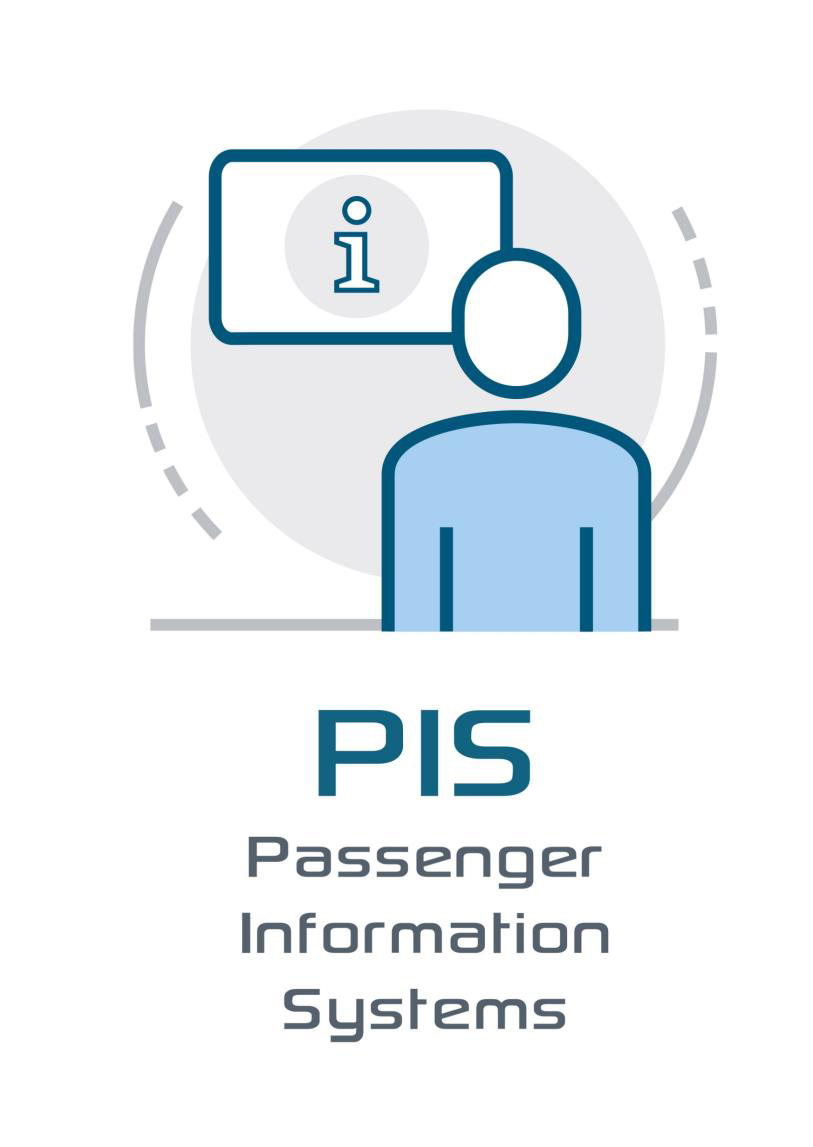 Nearly everyone is connected nowadays, so, if passengers know how and why their journey is going to be disrupted, they can communicate with others, read a podcast, download a video, start a new project on their laptop, do some online shopping or order a meal or a taxi. The industry must use the same 'connected technology' to keep passengers and operators better informed and KeTech is ideally placed to help train operators to adopt digital technology to streamline and enhance the customer experience.
On-train passenger information
KeTech's PIS can be provided in several different variants and has a flexible architecture. It could be just a 'light touch' system, comprising cloud-based software with on-train displays, requiring just power and ethernet for connectivity. Or it could be a semi-integrated system, which extends the light touch version by interfacing with train doors and the trains public address system, or even a fully integrated version, comprising cloud-based PIS software and on-train software for integration into third-party passenger information system hardware. This could be for onboard legacy or new fleets.
Remote announcements can be integrated with sending automated specific delay information, or ad hoc messaging to only the services affected, in real-time, and independent from the trains GSM-R system, which can be dedicated for operational communications.
On 9 August 2019, nearly one million people across England and Wales were affected by a power-cut. The outage was caused by two failed power stations, resulting in disruption on most of the UK's rail network and leaving many train passengers stranded.
LNER, however, received praise for its handling of the situation as its KeTech PIS-equipped InterCity 225 trains delivered contextual and live journey information, providing passengers with clear, consistent, and meaningful advice. They were kept updated even during the power outage. It may not have been good news, but it kept them informed of the duration of the delays and the impact on their journeys.
LNER passengers even praised the KeTech's passenger information system on Twitter for providing real-time, contextually aware updates and information about the delay, such as: "This train is delayed by approximately 286 minutes due to electrical supply problems."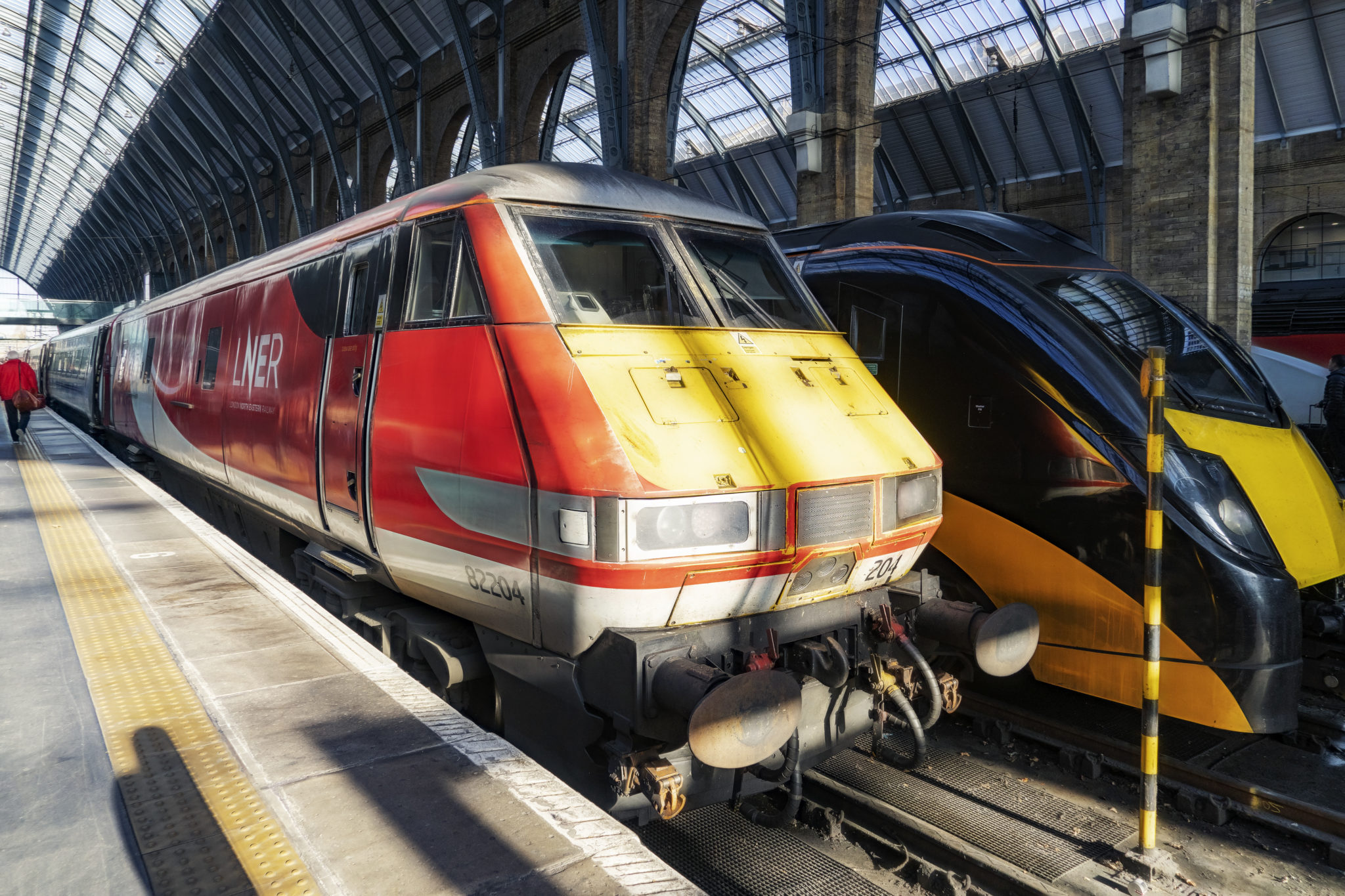 Transport Focus also reported the highest customer satisfaction rates derived from several train operators that use KeTech's information systems. For example, LNER saw an increase of 10 per cent for National Rail Passenger Survey (NRPS) results for "Train Facilities – Provision of Information During the Journey" within a year of installing KeTech's passenger information system onboard their fleet.
The system delivers live updates to passengers via on-train displays every few seconds. The displays can provide, for example, dynamic journey information, journey progress, calling points and 'Darwin' delay reasons with estimated durations, along with live departures at the approaching station, intermodal travel information, short platform information, passenger loading information, automatic delay/repay, scheduled future engineering work or events notices, marketing information, the very latest news and local weather – and all in multiple languages if required.
Darwin provides real-time arrival and departure predictions, platform numbers, delay estimates, schedule changes and cancellations. It is the only system in the UK to take feeds directly from every train operator and combine the information with train-location data.
And it is not just in the UK where KeTech can make a difference. In Australia, the company is working collaboratively with Omada Rail Systems, which has extensive experience in signalling and telecoms systems, as well as excellent knowledge of the rail infrastructure in Australia, to bring the KeTech state of the art information systems to local passenger and freight customers.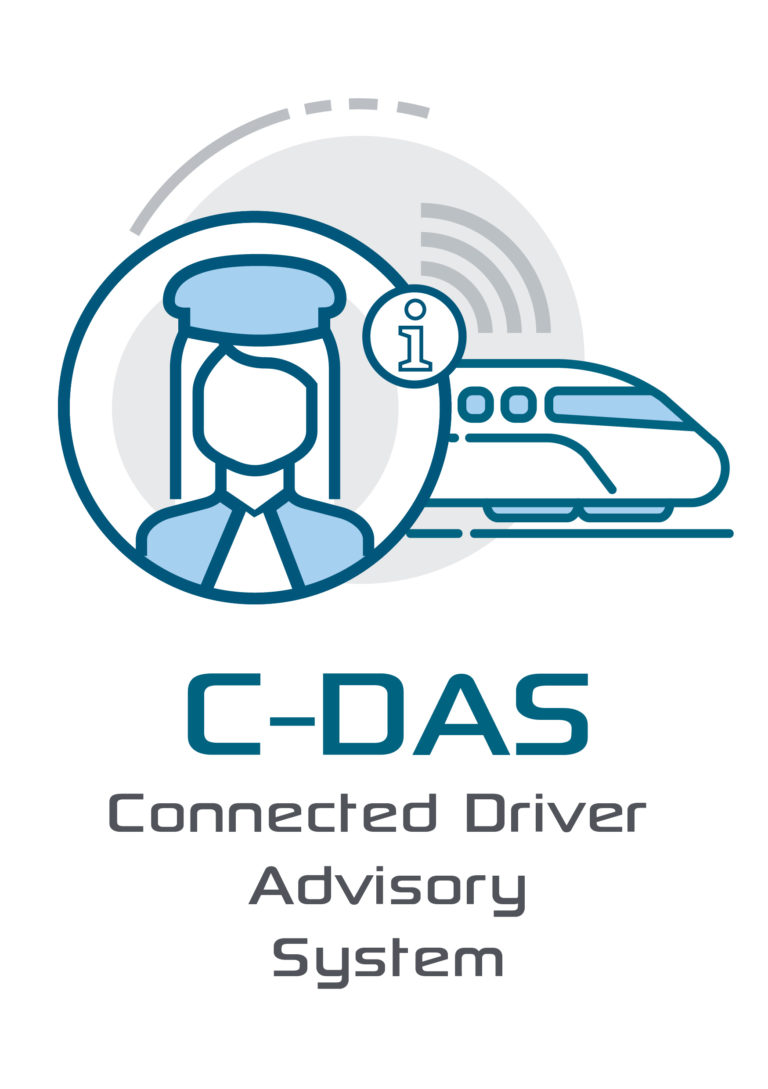 Universal Information System
KeTech has been providing intelligent systems to the rail industry for many years, and is now pulling all these separate systems together and integrating them to provide a common point of control for stations and trains. As well as being a leading software company, KeTech has the capability to design bespoke interfaces to third party/legacy systems if required.
KeTech's Universal Information System (UIS) is designed to integrate station and on-train information systems to provide better and fully connected information systems. For many train operators, their control rooms are operated via multiple control interfaces, leading to cluttered control rooms and poor efficiency. Unconnected systems can be a source of inefficiency and frustration for both operator and passengers. Merging train PIS and station CIS into a single, fully integrated system with a common user interface means controllers can manage any disruption much more effectively.
KeTech is well placed and committed to introduce further evolution. This could include integration of CCTV feeds, remote condition monitoring and connections to seat reservation and occupancy systems. Staff at depots can be provided with maintenance information from trains and marketing teams can enable changes to the advertising and media on trains in real time. Travellers will be able to receive accurate and timely information via their smart devices, easily and confidently, without having to log on to multiple systems.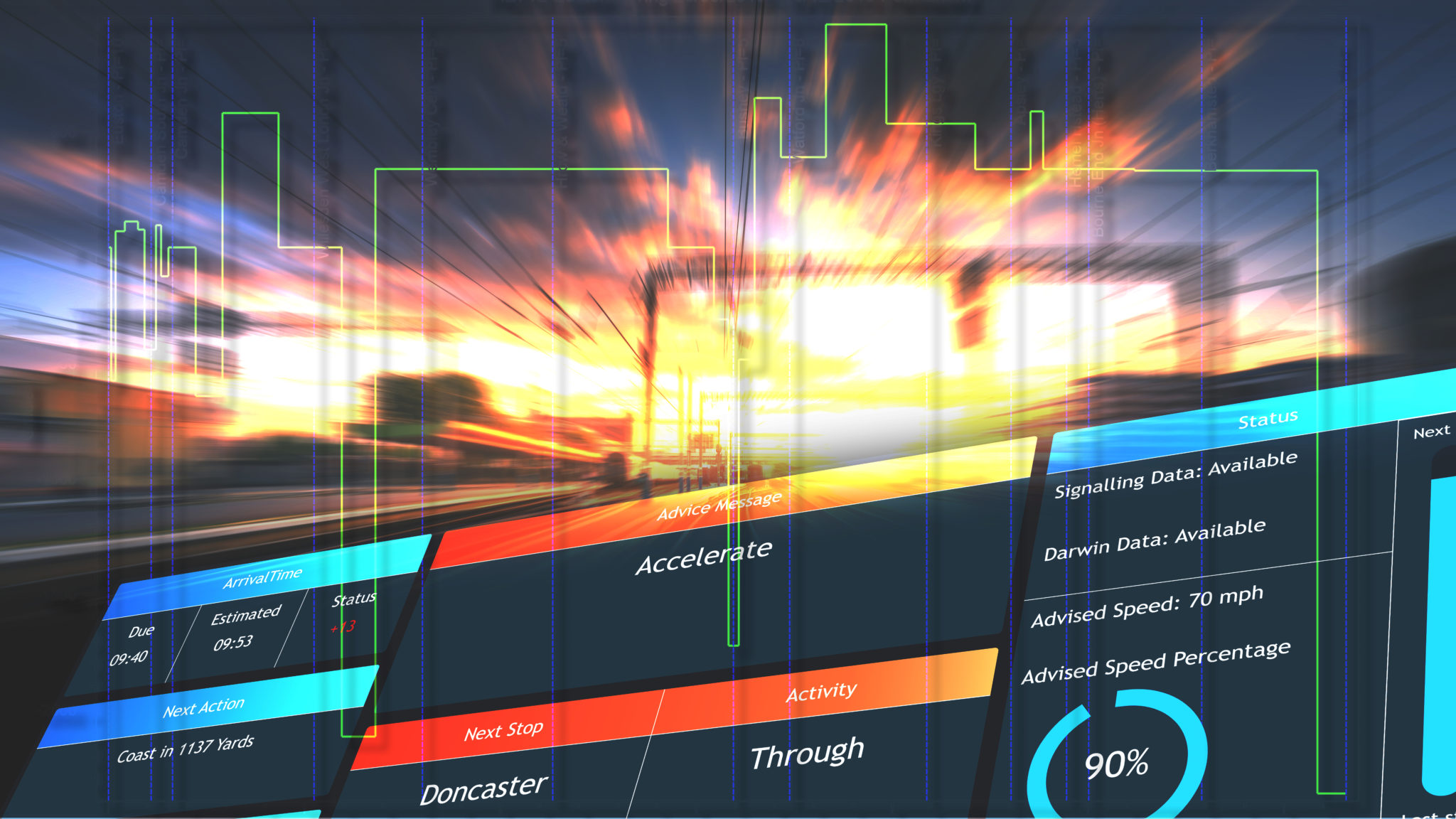 Integrating the various information systems offers further benefits. For example, if there is an issue with the toilets not working on a train, and the train is approaching a station, it would be useful to show on the station display that the toilets are not working on the next train to arrive. Passengers can then make the decision as to whether to board the train or not.
During the Covid-19 outbreak, KeTech has already been asked to use information from trains to look at occupancy, based on the government recommendations, to identify if social distancing has been compromised on a particular carriage. The company is confident it has the capability to deliver this.
Another benefit of KeTech's fully integrated information systems is, not only day-to-day operations, but also incident management.
Right data, right time
The Rail Technical Strategy was originally published in 2012, but has recently been updated to provide a vision for the development and deployment of technology in rail. The strategy has been developed by a cross-industry group including RSSB, Network Rail and the UKRRIN research and innovation community. It includes input from more than 130 organisations and cross-industry groups, including the Rail Delivery Group and the Railway Industry Association.
It describes a vision of how the UK railway should look in the future and is built around five 'functional priorities', which are:
1. Easy to use for all;
2. Low emissions;
3. Optimised train operations;
4. Reliable and easy to maintain;
5. Data driven.
The Rail Technical Strategy says: "The railway exists to move people and goods from place to place in a safe and efficient manner, and has a responsibility to contribute to protecting the environment and supporting wider society. The well-established 'Four C' challenges of reducing Cost and Carbon, increasing Customer satisfaction, and providing agile Capacity, remain pertinent and align with the outcomes targeted by the strategy.
"Maximising the value of the railway is paramount for success. This will not always mean reduced cost in the short term – some technological progress will require an increase in investment – but could significantly improve the value delivered to customers and taxpayers.
"As a recognised 'green' travel option, rail already contributes relatively little to carbon and air pollution. But there is still more that can be done to meet ambitions around decarbonisation and zero harm."
It is interesting to reflect that all the KeTech products deliver the commendable Rail Technical Strategy functional priorities for the future – today. KeTech's C-DAS, CIS and PIS are easy to use and much less complicated and less expensive than other signalling systems, such as ETCS, and they can help to reduce emissions and optimise train operations. In field data suggest they are reliable and are easy to use. The systems are very much 'data driven', with their aggregated information inputs derived from many sources of data.
KeTech information systems are here now and are ready to deliver the Rail Technical Strategy for the future.