Sambit Banerjee took over as managing director of Siemens Mobility's rolling stock and customer services business on 1 November 2019. Just a couple of months later, Rail Engineer met him in his seventh-floor office, which has a fine view of Euston Station, to find out more about his career to date, his current challenges and his ambitions for the business.
Many years ago, a young Sambit Banerjee qualified as a chartered accountant with Price Waterhouse in India and, following his exams, joined Siemens India at Kolkata in 1992, working in the low/medium voltage switchgear division. This was followed by stints in the regional sales office in Kolkata before a move to Munich for 15 months as a trainee in corporate finance and treasury in 1996.
On his return to India, Sambit worked as head of corporate accounts for Siemens India at Mumbai.
In 2001, he left Siemens and joined The Times of India group as vice president of finance and he then became chief financial officer of a joint venture between The Times of India and BBC Publications that saw BBC magazines such as Top Gear and Good Food launched in India. "Allowing foreign media into India was very challenging at the time," he recalled.
In 2005, Sambit re-joined Siemens, once again at the company's Munich headquarters working in corporate finance and treasury. In 2006, he moved to the UK, becoming responsible for the IT business for North West Europe and, after that, into the logistics and airports business, where he was responsible for the Heathrow Airport Terminal 2 baggage system, Gatwick Airport modernisation and parcels systems for the Royal Mail.
His move into rail came in 2013, when he joined the rolling stock and customer services business as finance director, followed by promotion to his current role of managing director in 2019.
Management role
Sambit is very clear that a major part of his day-to-day role as managing director is to ensure the health and safety of everyone influenced by his company – employees, customers and passengers. He is clearly also passionate about quality and, while stressing the importance of availability, he emphasised the importance of "not pushing out a train if in doubt".
"Trains that don't break down and look good are key to passenger perception," he stated, "and, as Siemens Mobility is a key partner of train operators, we accept our share of the responsibility for performance."
He naturally also has an eye to the future. Sambit was delighted that HS2 has received the go-ahead, along with indications of the same for Northern Powerhouse Rail. Whilst he could not talk about rolling stock for HS2, as the tendering process is underway, he could discuss the many products and services that Siemens Mobility can provide to the project, including signalling, electrification, electrical distribution, power generation and intelligent buildings.
So far as the conventional network goes, he is hoping the output of the Williams review will lead to a clear steer on franchising, with enough clarity to allow suppliers to plan ahead.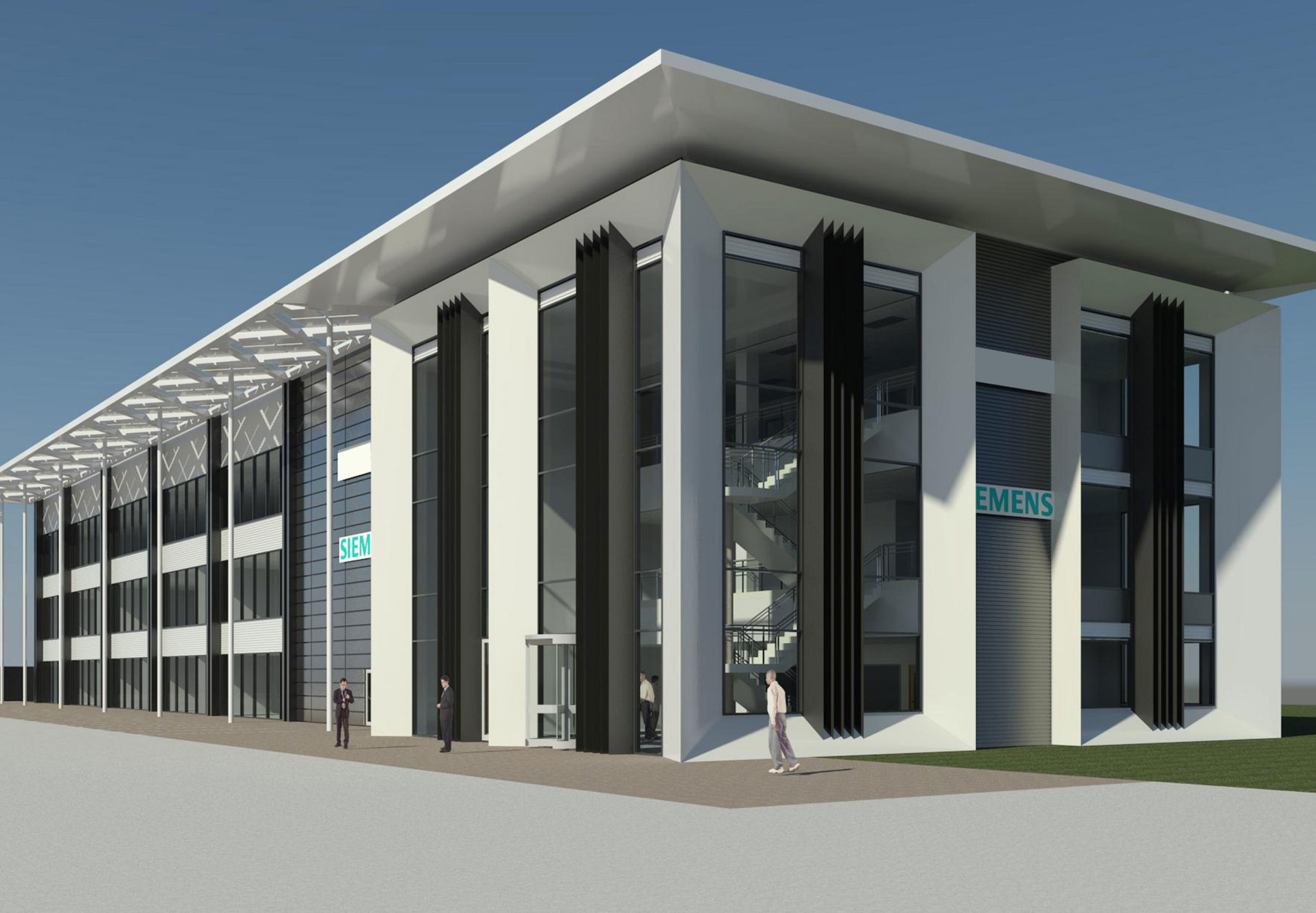 However, Siemens Mobility's immediate challenge in the UK is to deliver trains for London Underground's Piccadilly line – the first trains to be made by Siemens for the tube since the original City and South London Locomotives in 1891!
Sambit stressed the importance of delivering these trains on time and working 'straight out of the box'.
Some of these trains will be made in the UK, a first for Siemens in recent times. Sambit paid tribute to his colleagues Finbarr Dowling, who is leading the Goole factory development, and Dave Hooper, who is leading the Piccadilly line project, and also to TfL's engineers for their work on the design which has led to the first milestone – initial concept design – being achieved on time.
UK manufacture
Siemens Mobility has ambitious plans for the factory at Goole. The desire to build trains in the UK came from presentations made to the Siemens board in around 2013, building on the success of winning the Thameslink order.
Today, this has developed until the aim is now to do a lot more than simply bolt together large sub-assemblies that have been manufactured elsewhere. As a result, Siemens Mobility is planning to transfer technology to the UK and many UK-based colleagues will move to Vienna to work on early trains before bringing the lessons they learned back to Goole.
In response to the challenge that it's easy to learn skills and processes but much harder to build a culture, Sambit pointed to the very successful transfer of technology and culture from Germany to the Siemens Mobility plant in Poole on the south coast. Creating the right culture is key to success for a localisation project, he said.
The plans for Goole extend beyond the train factory – Sambit called it "not just a production facility but a technology park". He talked about the plan to manufacture traction drives in Goole, to build a supplier park adjacent to the factory and, in partnership with the local authority and the University of Birmingham, a research and development facility that can help bring research work to market and as a means to recruit local talent.
Sambit was particularly proud to recruit the first twelve apprentices for the Goole plant, commenting that these will be life changing opportunities for the apprentices and their families. The twelve will spend their first year in UK depots and then work in Vienna for a year.
This is just the start and Siemens Mobility will be working closely with schools and other bodies in the area around Goole to highlight the opportunities. Depending on potential order intake, which includes various UK projects, Sambit anticipates that up to 700 jobs would be created at the peak of production in Goole, with up to another 1,500 jobs in the supply chain.
Siemens already has a significant presence in Lincoln, less than 50 miles away. It designs and manufactures industrial gas turbines at its Ruston Works, and a new bogie overhaul facility, set up in 2018 and employing around 40 people, is already overhauling bogies for the Eurostar high-speed trains and will continue with overhauls for Class 700 and Class 350 trains, a significant pipeline of nearly 3,000 bogies.
Dealing with engineering
It was interesting to explore how Sambit, with a finance background, deals with engineering issues. He clearly relishes that challenge, explaining that, from his earliest time in the switchgear team in India, he was working closely with the engineers – to understand what they did so that they could work better with each other. He added that the Siemens values system, which includes mutual respect for each other's skills, really helps; something your writer has experienced first-hand in working with Siemens over many years.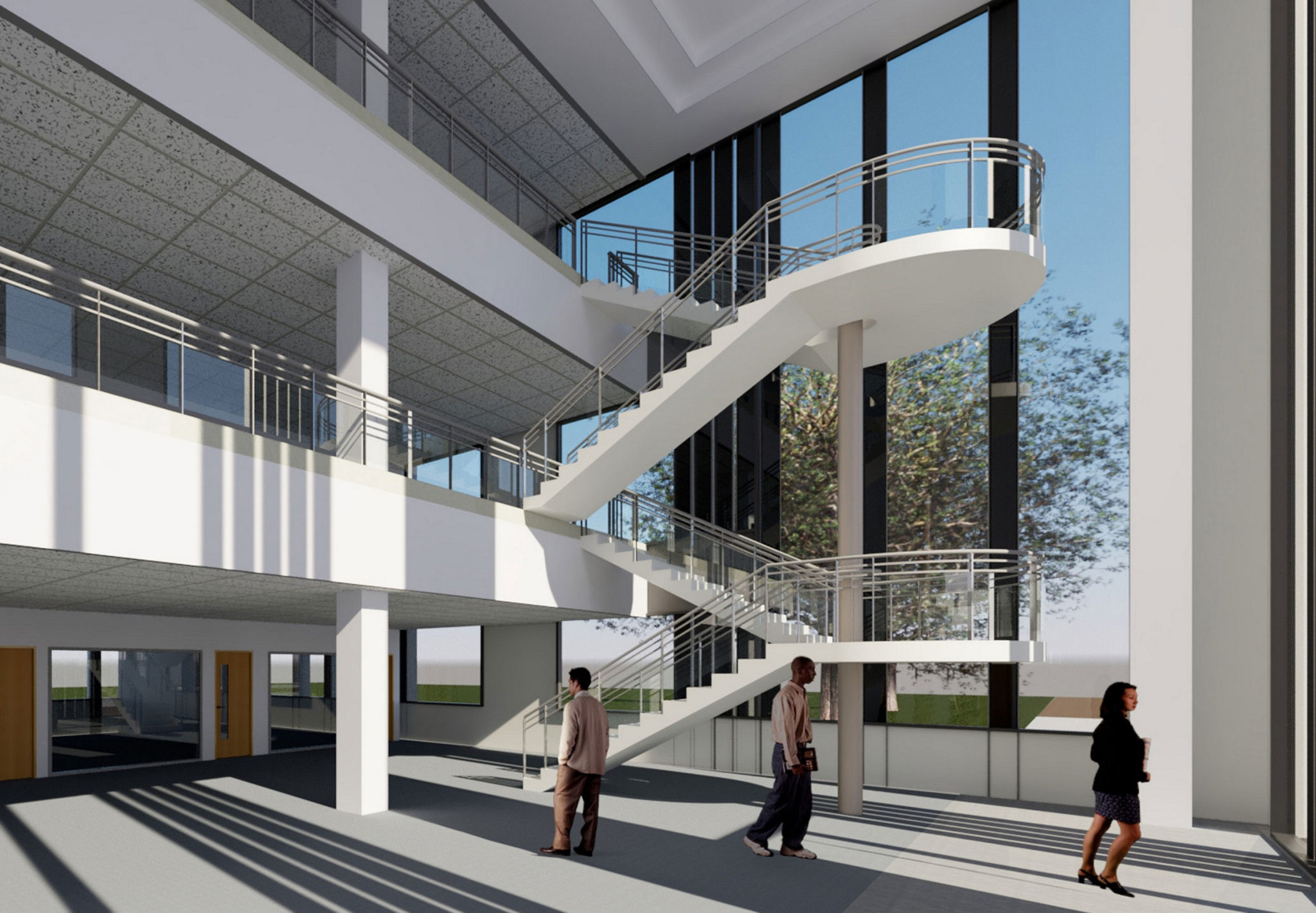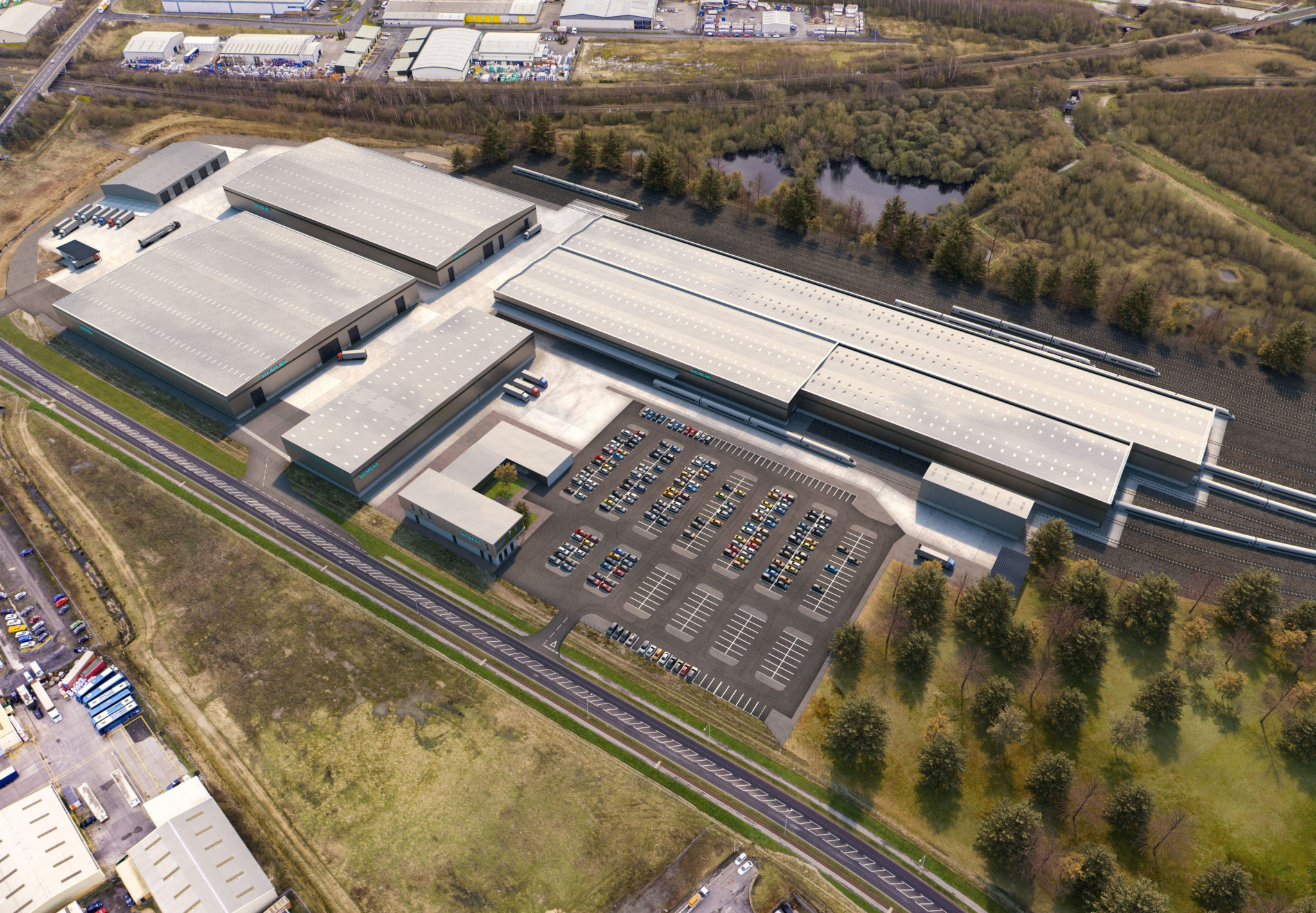 The values of an organisation and the respect for each other's skills and experience comes to the fore in the high-pressure task of assembling a tender for a rolling-stock project and, in this context, Sambit spoke of the projects of which he is most proud. First was winning the TfL Deep Tube contract, which is the third-largest in Siemens' history. Such a bid requires all parts of the company, in several countries, to work together to produce a tender that complies with the specification, is at a price the customer can afford and will be profitable!
The second was working on the baggage handling system at Heathrow Terminal 2, the Queen's Terminal. Previously, there had been serious problems with another supplier's system at Terminal 5, which attracted significant adverse publicity for both Heathrow Airport and its then parent BAA. Siemens was particularly keen for there to be no repeat of this. Sambit said that he was aware that the media was looking for even a hint of trouble, but he was relieved that the installation caused no service-affecting problems when the terminal opened.
Forward thinking
Looking to the future, Sambit said that it is important to keep the cost of maintenance of existing rolling stock competitive, so as to encourage train operators to keep these fleets in service and not to replace them with new trains. Siemens Mobility has to innovate continuously, moving from reactive or time/distance-based maintenance to condition-based. "The assets need to become digital assets in order to keep costs down and, if Siemens Mobility can't do it, as masters of innovation, who can?" he queried.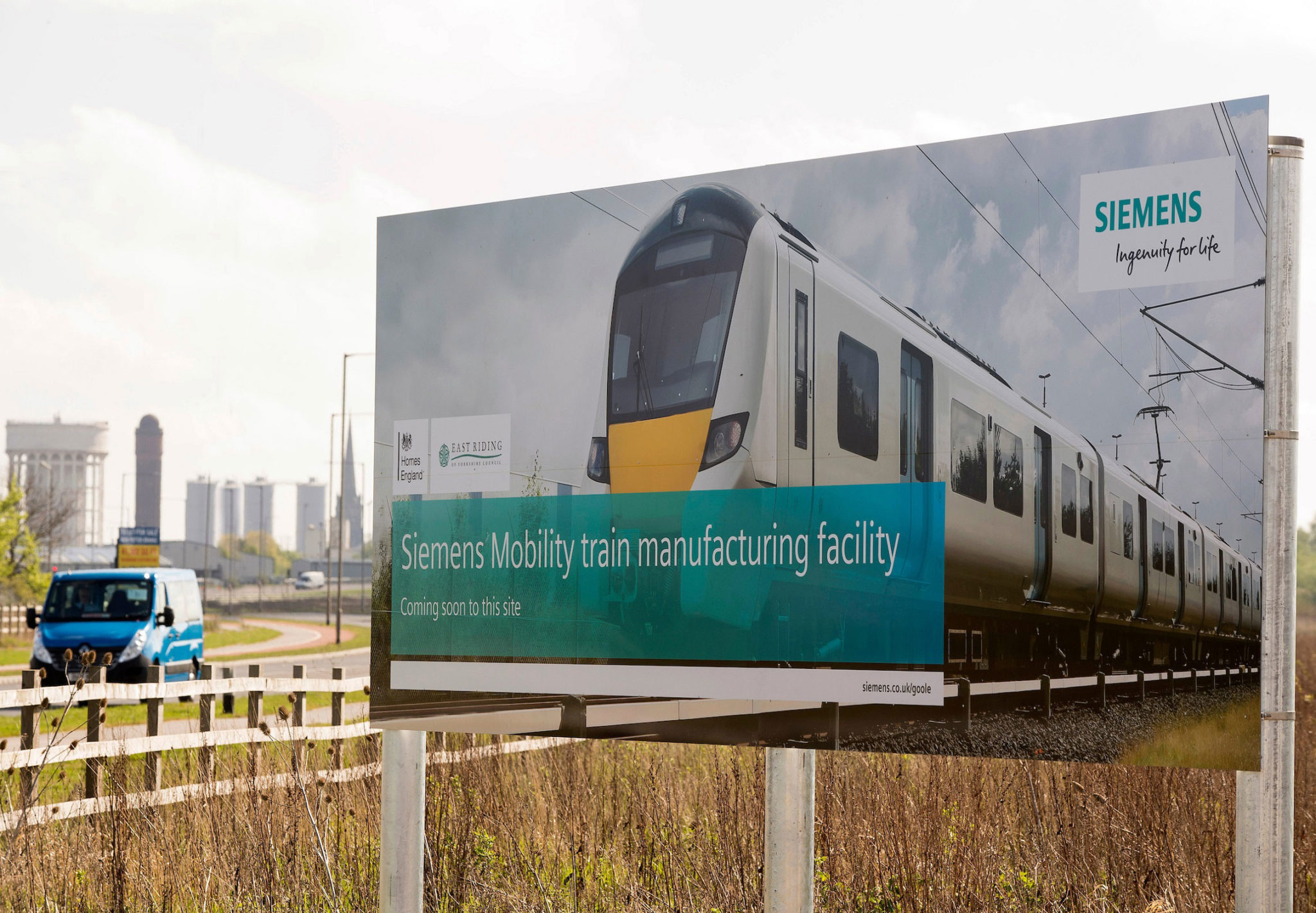 New rolling stock is more of a challenge. He said that rolling stock prices are currently at rock bottom, asking: "How can anyone make money? If suppliers are too aggressive in their tenders, supplies might not meet customer aspirations."
There is also the question of the challenge coming from Chinese rolling stock manufacturers. Sambit was clear that European suppliers must meet the Chinese challenge with quality and innovation.
Another area that will need innovation is the de-carbonisation challenge. Siemens Mobility's global CEO has set a goal of the company being carbon neutral by 2030, and Sambit confirmed that Siemens had already stopped making diesel passenger vehicles. However, he accepted that diesel locomotives were likely to be required on unelectrified freight lines for the foreseeable future.
As for passenger trains to be used on non-electrified lines, Sambit revealed that Siemens Mobility is "working on the next generation of battery-electric bi-mode and hydrogen-electric bi-mode, with potential use on trans-Pennine and in rural Scotland". He expects to showcase some of these developments at InnoTrans in Berlin this September and hopes that some of these initiatives will find their way to the UK market in the next couple of years.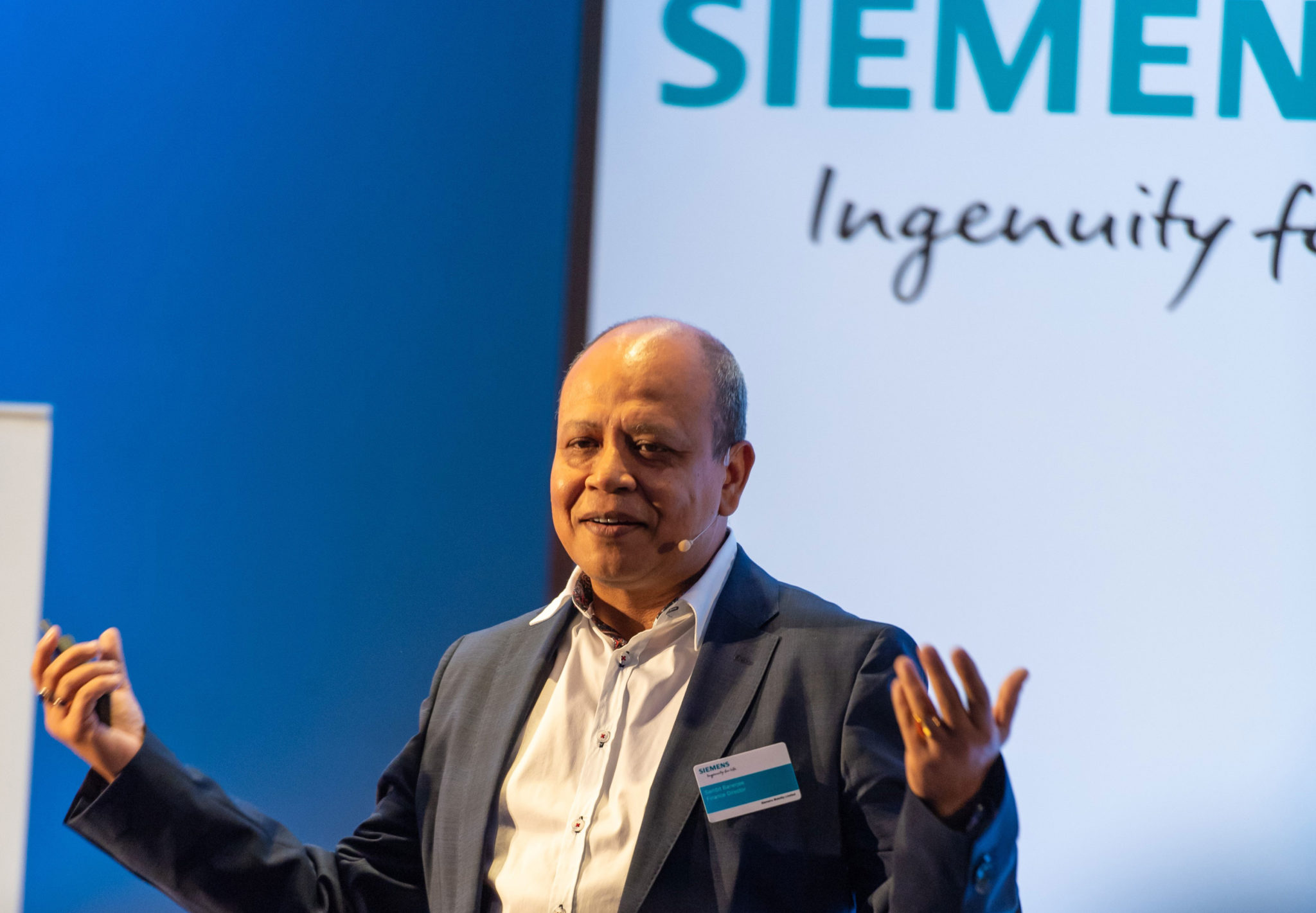 UK FLEET
Siemens Mobility has supplied over 3,000 vehicles to the UK that, with the exception of the small CAF/Siemens Class 332/333 fleets, have all been supplied since 2003. The overwhelming majority of these trains are also maintained by Siemens with depots in Southampton, Three Bridges, Hornsey, Northampton, Manchester and York, a bogie overhaul facility in Lincoln and a production facility under development at Goole, Humberside.
There are just four basic designs with several variations: Desiro DMU, Desiro EMU, Desiro City and High-Speed. The fleet designations and sizes are as follows: