COVID-19 – commonly known as the coronavirus – has changed everything, not least the railway.
As whole hosts of people around the country self-isolate and work from home, the number of commuters and other travellers has fallen sharply.
Add to that the need for railway staff to look after themselves too, and the railway companies would struggle to run a full service, even if there were passengers to fill them.
It's a fluid situation, with every day bringing news of another closure or cutback. There is no way that this report can contain comprehensive information on every nuance, but it will do its best.
Network Rail
As the industry's largest employer (around 42,000), Network Rail finds itself in something of a quandary. It has a well-deserved reputation as an understanding employer, yet it needs to keep the railways open so that even the operators' reduced level of services can run.
There have recently been a number of service interruptions caused by infrastructure failures, including weather-related landslips and overhead lines being brought down, and these still need to be repaired as quickly as possible to keep the network running.
In addition, a major programme of maintenance and renewals has been planned for the Easter holiday. Blockades and line closures have been booked, supplies procured, machinery hired and labour contracted. To back out of the programme now will have major consequences.
On the other hand, the work is predominantly outdoors, steps can be taken to keep workers separated and to make sure they don't all use common areas at the same time. So should they go ahead?
Some of the work is of the type that, once started, can't be stopped. If an old bridge is demolished, then the new one has to go in or the railway will be broken. So even if the workforce goes down with the virus, the job has to be finished.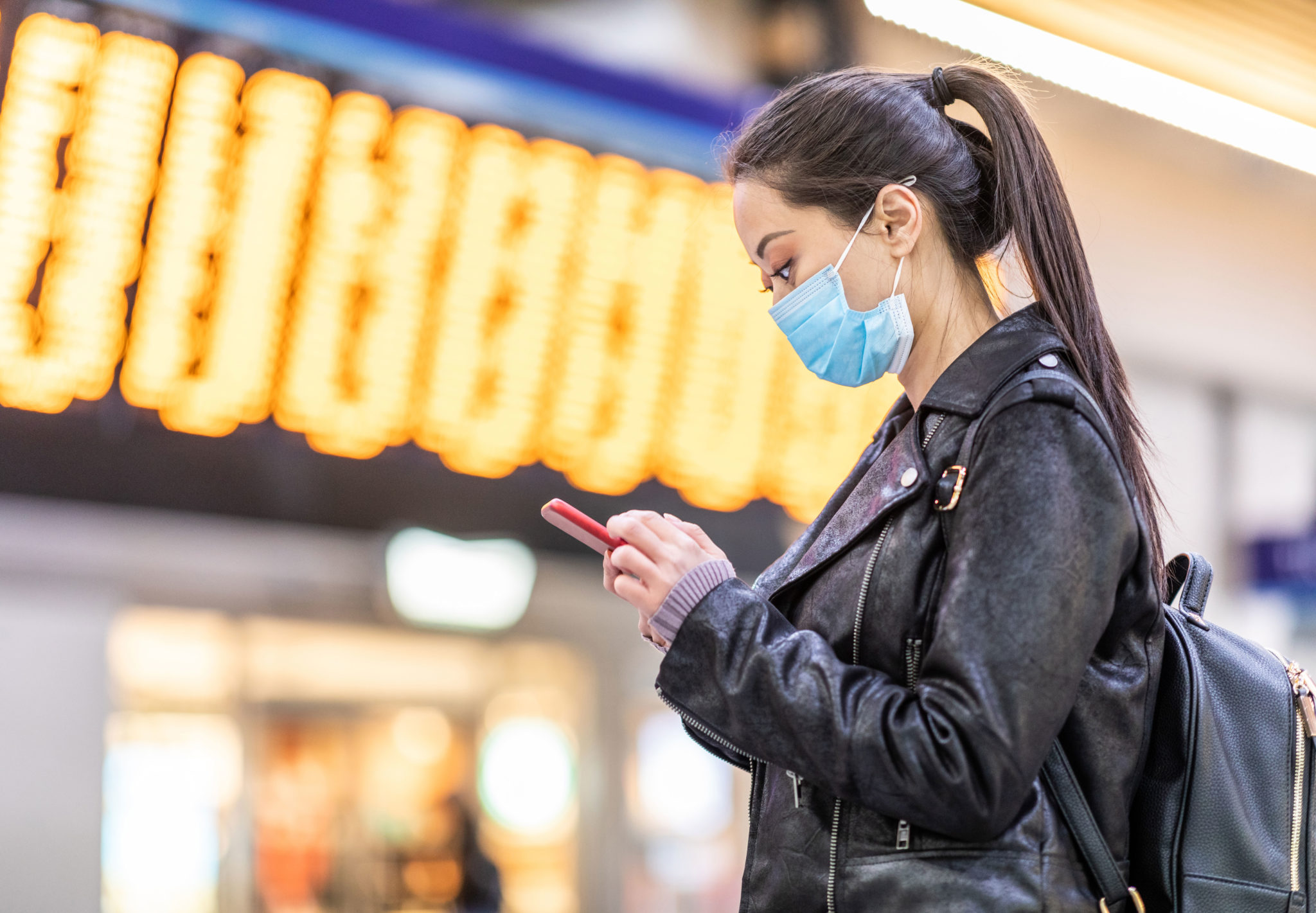 At the time of writing, Network Rail hasn't made a final decision. Whatever it decides, someone won't be happy. Many people may not want to work and would prefer to self-quarantine. Others, particularly those on zero hours contracts who don't get paid unless they work, will want to get out there, even if there is a risk.
It's hardly surprising that a decision has not yet been announced.
Retailers
One area in which Network Rail has acted swiftly is to support the retailers in its stations and the businesses that lease properties such as railway arches. Rent payments due from tenants in the commercial estate portfolio in the first quarter (25 March – 23 June 2020) have been cancelled, providing significant relief for small businesses who are worried about the impact of the virus on their footfall.
Retailers in Network Rail's managed stations have likewise had their base rent payments for the first quarter of the new financial year (April-June 2020) cancelled. Retailers in stations typically pay a minimum guaranteed (base rent), and a turnover rent based on sales, and this cancellation of the base rent for an entire quarter will help retailers during this tough time.
Network Rail has around 100 retailers in its managed stations (20 of Britain's biggest and busiest such as Waterloo, King's Cross, Leeds, Bristol Temple Meads, Birmingham New Street, Edinburgh Waverley) and around 1,000 small and medium business tenants.
Train operators
The rail operators have agreed with government a reduction in service levels to help tackle the spread of the coronavirus. However, they will continue to run core services, ensuring people remain able to get to work, can travel to access medical appointments and the flow of goods continues across the UK.
This move reflects the decrease in passenger demand as people stop all unnecessary travel and decrease non-essential social contact in line with government advice to help stop the spread of the virus. Running reduced services will also help protect the welfare of frontline railway staff essential for day-to-day operations.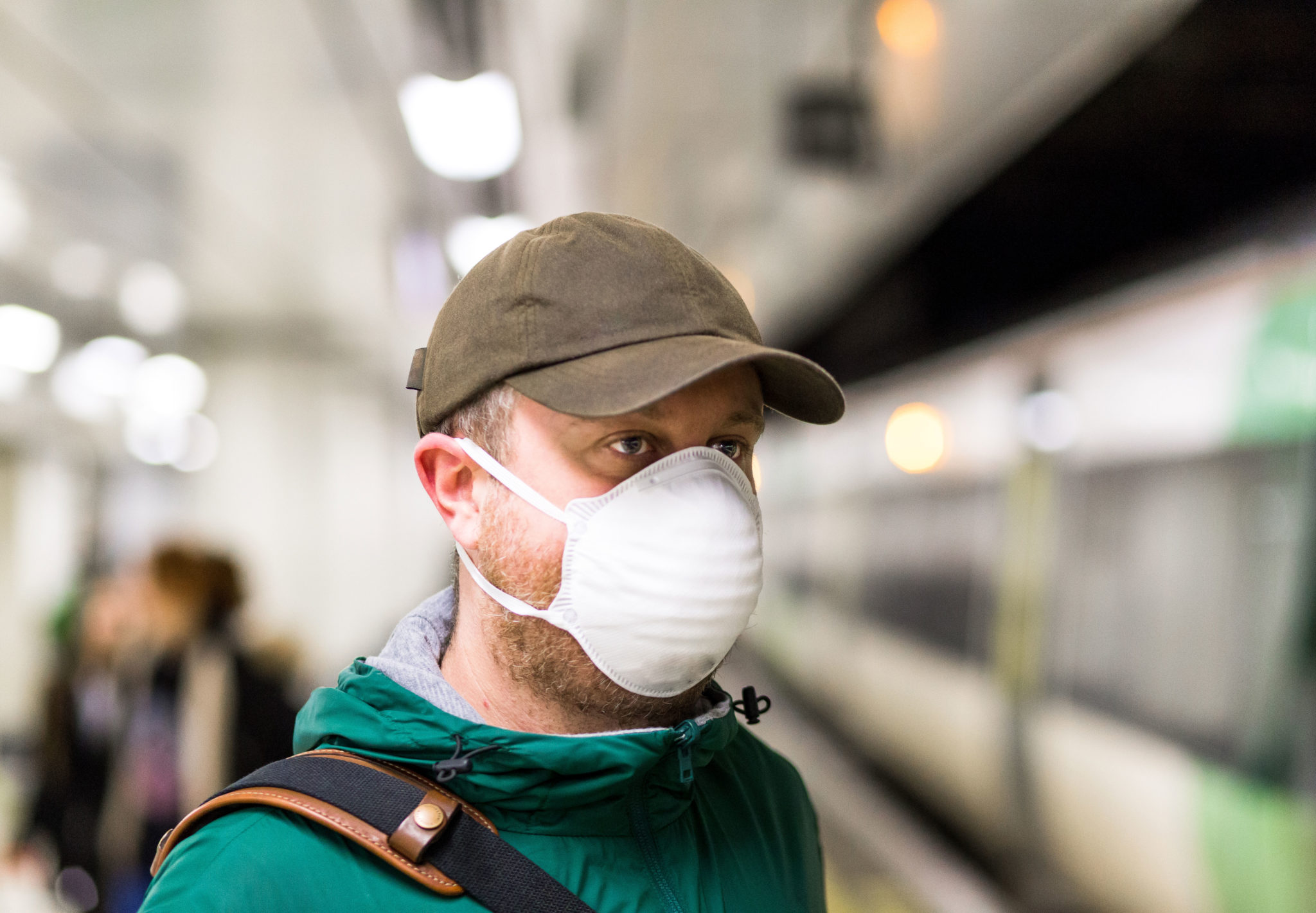 There will be a gradual move towards introducing reduced service levels on wide parts of the network over the longer term. To minimise disruption, services will be reduced progressively across the network over a number of days.
The operators' plan will also ensure key freight services can continue to move around the country, allowing vital goods to continue to be shipped where needed.
Govia Thameslink Railway (GTR), which operates Southern, Thameslink, Great Northern and Gatwick Express, is one of the companies that has announced that it will move to a revised train timetable as the rail industry works together to manage and protect services for key workers.
Steve White, GTR's chief operating officer, said: "This is an unprecedented situation for everyone and we – together with the rest of the rail industry – are doing our utmost to keep an essential service running for key workers who are doing such vital jobs.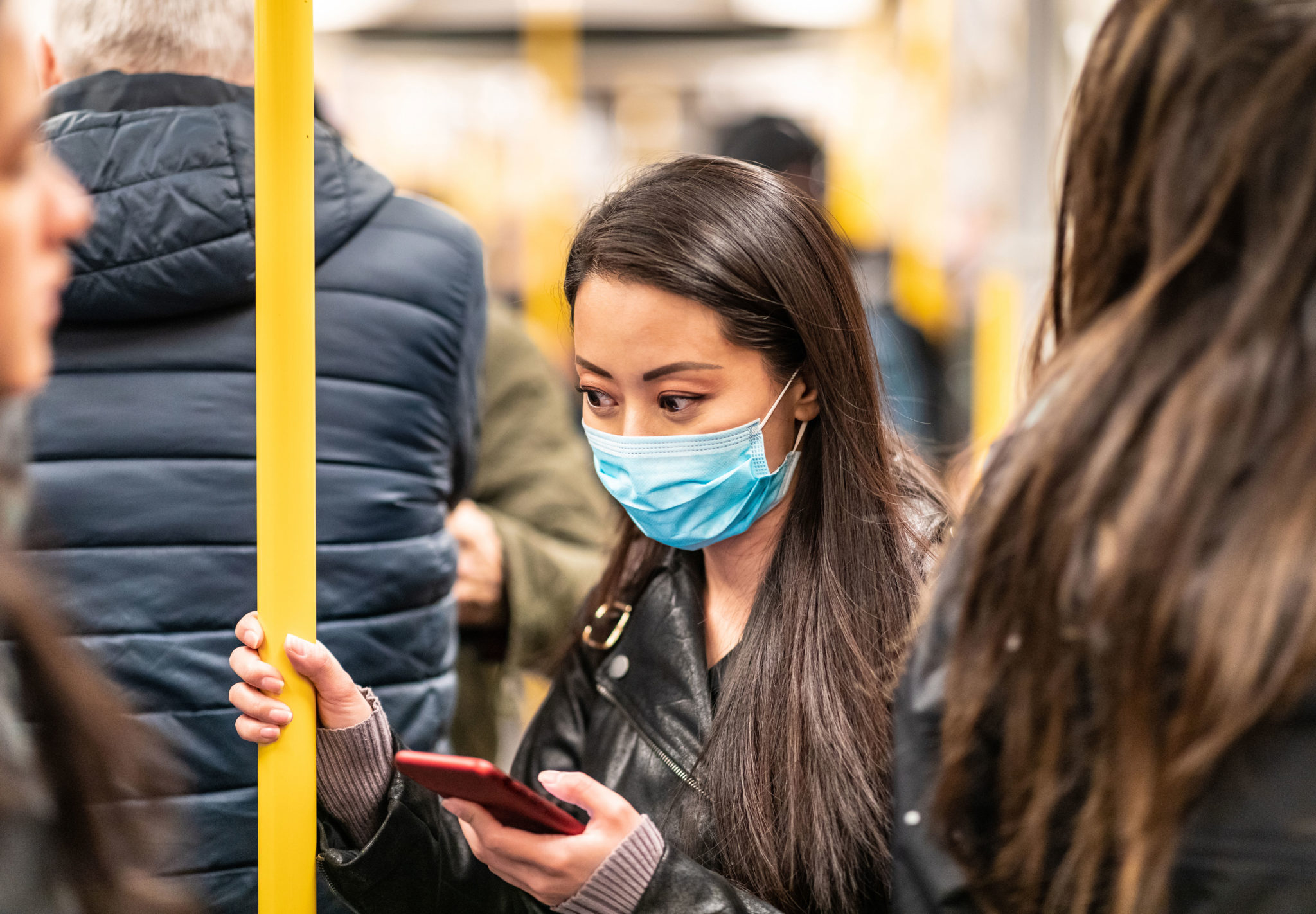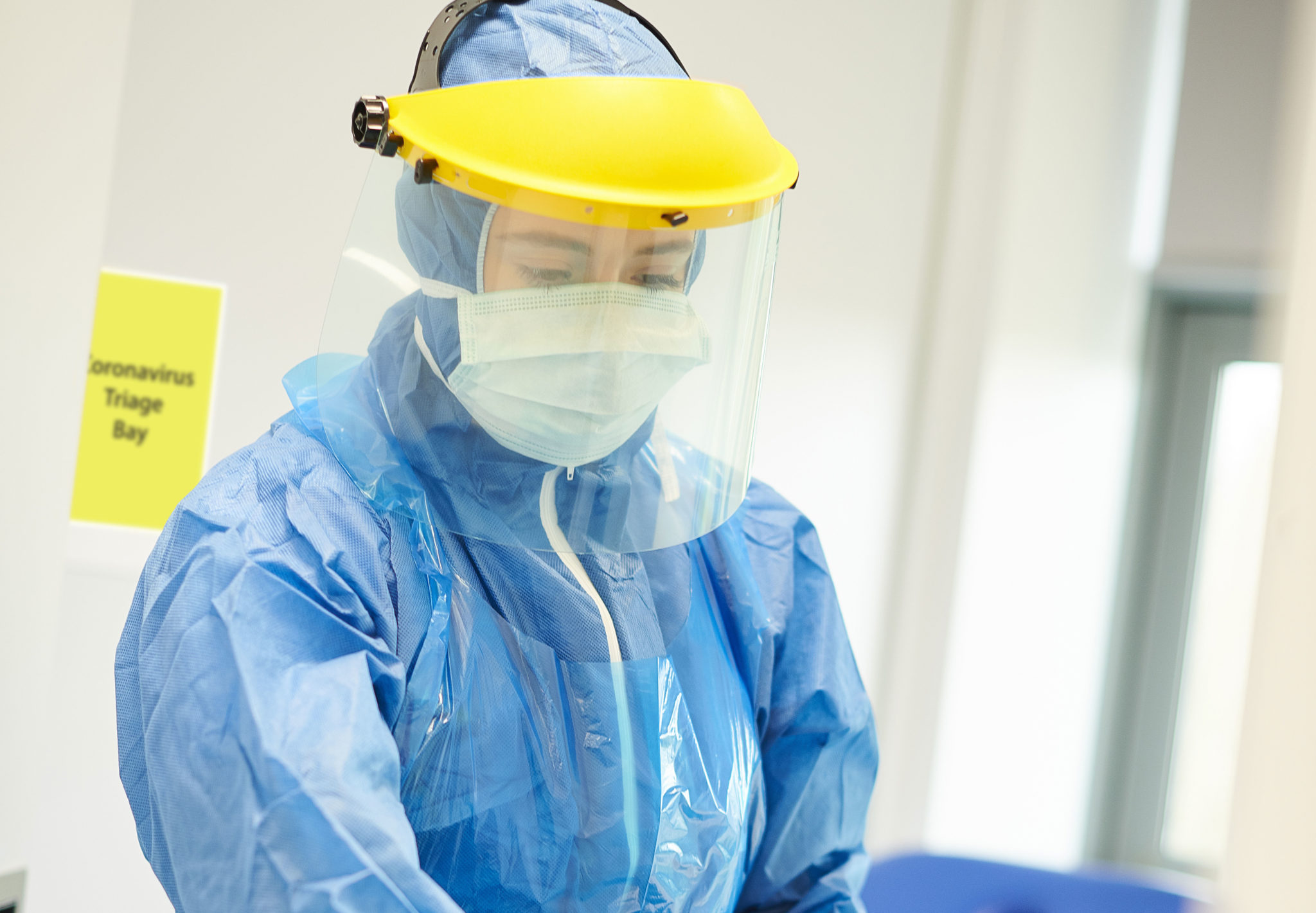 "The message from the Government is clear – travel only if you have to. The changes we are making should allow us to sustain a timetable for those who absolutely have to travel, such as doctors, nurses and the emergency services. We want to thank them and our own staff who are working so hard to keep trains running."
Rail Delivery Group director Robert Nisbet added: "This is not a decision we take lightly. However, implementing these measures now will mean that we can continue to operate trains over a prolonged period with fewer railway workers, who, like so many others, are to be commended for putting the needs of the country first, and whose safety remains front of mind."
Schools
Although the government has asked parents to keep their children at home, wherever possible, it has asked schools to remain open for those children who absolutely need to attend – children who are vulnerable, and children whose parents are critical to the coronavirus response and cannot be safely cared for at home.
Vulnerable children include children who are supported by social care and those with safeguarding and welfare needs.
Parents whose work is critical to the coronavirus response include those who work in health and social care and in other key sectors, including food production, security and transport. Workers who will keep rail passenger and freight transport modes operating during the COVID-19 response, including those working on transport systems through which supply chains pass, will still be allowed to send their children to school while they work.
While the children of transport workers will still be able to attend school, they may receive more childcare than education as the schools will also be operating on a reduced number of staff.
London
Mayor of London Sadiq Khan and Transport for London (TfL) have urged all other customers to follow the Government's advice and not make anything but essential journeys. Services will be cut back, but steps are being taken to make sure that the people who are keeping the country running can still get to work and home again afterwards.
Around 40 London Underground (LU) stations that do not interchange with other lines will be closed until further notice. There will be no service on the Waterloo & City line and, on Friday and Saturday nights, there will be no all-night 'Night Tube' service or the all-night 'Night Overground' service that currently runs on the East London line.
Available staff will be redeployed to ensure the resilience of the regular Tube and Overground services. Late services on the Tube and Overground will continue to run, with trains running late into the night on all days for essential travel only.
However, TfL will gradually reduce the frequency of other services across the TfL network to provide a service for critical workers to get to where they need to – ensuring that remaining services are not overcrowded. TfL is aiming to run Tube trains every four minutes in Zone 1, with the possibility that this will reduce further.
Similarly, London Overground, TfL Rail, the DLR and London Trams will be running fewer services.
TfL has also warned that, although these are the services it plans to run, if fewer staff are available then further measures may be needed.
Closed borders
The web page of Eurail, which sells international travel passes, was a stark reminder of how the COVID-19 epidemic is affecting international rail travel:
Austria: no international trains to Italy, Slovenia, Slovakia, Poland and Czech Republic
Belgium: limited transport options, no trains to France
Bulgaria: no international trains to Serbia, Greece, Romania and Turkey
Croatia: no international trains
Czech Republic: no international trains
Denmark: limited international traffic
Estonia: reduced timetable
Finland: reduced schedule for domestic trains
France: lockdown
Germany: only limited trains to the Netherlands
Great Britain: revised timetable Eurostar
Greece: some domestic trains cancelled
Hungary: no international trains to Slovakia, Croatia, Switzerland, Czech Republic and Poland
Ireland: normal rail traffic
Italy: lockdown
Latvia: no international trains
Lithuania: no international trains to Poland and Latvia
Luxembourg: reduced domestic train travel, no international trains
Montenegro: no international and domestic trains
Netherlands: restricted train travel
North Macedonia: restricted timetable
Norway: limited domestic trains, no international traffic
Poland: no international trains
Portugal: no international trains
Romania: no international trains to Hungary, Serbia and Bulgaria
Serbia: no international trains
Slovakia: no international trains
Slovenia: international and domestic rail traffic halted
Spain: lockdown
Sweden: restricted domestic and international travel
Switzerland: no international trains, domestic trains on restricted schedule
Turkey: no international trains
Goalposts
The situation is fluid, and government advice and guidelines change every day. By the time you read this, no doubt the situation will be different from when it was written (20 March). Events are being cancelled – partly because organisers don't want to encourage people to gather and partly because no-one would turn up even if they did.
The comment has been made that, with transport cut back, factories and offices closed, food and other supplies in short supply, this crisis is the nearest that the current generation will come to the way their grandparents had to cope with the last war.
All Rail Engineer can do is urge its readers to be careful, plan ahead and stay safe.
See you on the other side!