Australia is a huge country. With a land area of nearly three million square miles it is the sixth largest in the world. The long distances result in a rail network of over 20,000 miles of track, with the added complication of three main track gauges (1,067mm – 7,300 miles, 1,435mm – 10,800 miles and 1,600mm – 2,000 miles).
As a comparison, Great Britain also has a rail network of just over 20 thousand miles of track, but all of it is 1,435mm gauge.
The reason the two track figures are so similar is that, despite its huge size, Australia's population is relatively small. The world's sixth-largest country is home to the world's 55th largest population that, at around 25 million, is smaller than Nepal and Madagascar.
That population is highly urbanised, with 86 per cent living in cities and large towns (40 per cent in Sydney and Melbourne alone) and around 85 per cent within 30 miles of the coast.
This means that there are several thriving urban rail networks with some long-distance (and often single-track) lines in between.
There are also extensive heavy-haul freight lines bringing ores and minerals to the coast.
All of this means that there is a demand for railway engineers that the relatively small population can't fulfil. The major systems therefore need to attract rail professionals from elsewhere – predominantly the UK.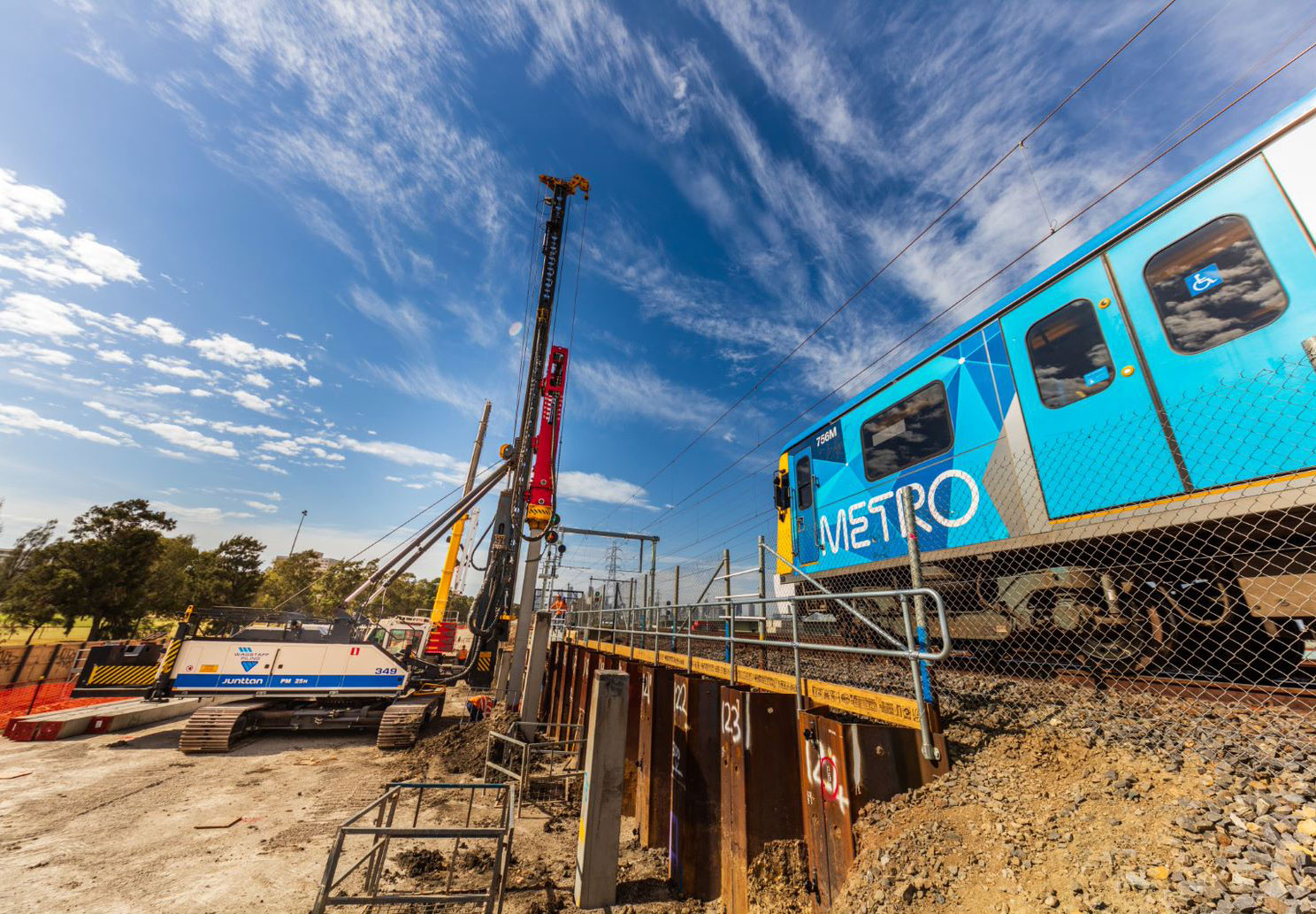 Metro Trains Melbourne
One good example is Melbourne Metro. The state capital of Victoria, Melbourne has a population of five million (19 per cent of Australia's total). It has an extensive metro railway system – Metro Trains Melbourne – with 15 lines (plus an events-only line to Flemington Racecourse) operated by 220 six-car trains running on 600 miles of track and serving 219 stations.
Metro Trains Melbourne is a joint venture between MTR Corporation (60 per cent), John Holland Group (20 per cent) and UGL Rail (20 per cent). The same group also owns Metro Trains Sydney, which has run the services in Australia's largest city since 2019. Metro Trains Melbourne has run the franchise since November 2009, initially for eight years but this has been extended until 2024.
After a poor start Metro had recovered its reputation enough that it won the franchise extension in 2016 and is now working hard on a number of projects, for which it needs people.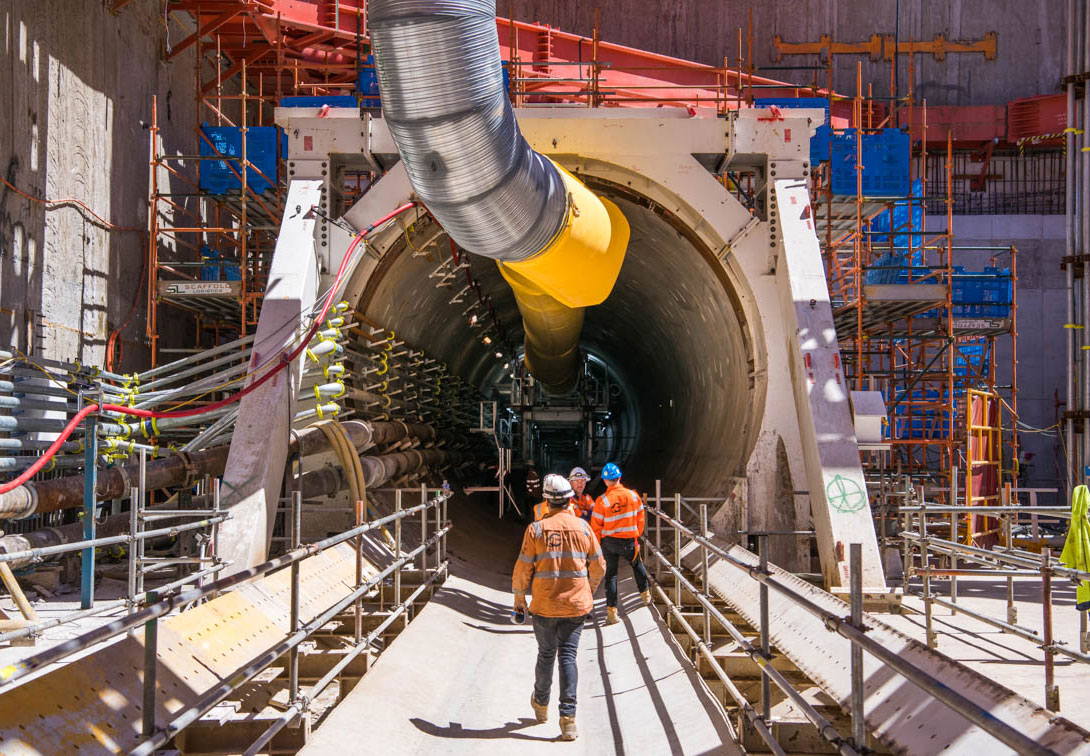 Projects division
The Projects Division was developed to help build Melbourne's enhanced rail infrastructure. Set up to be an agile and flexible division to respond to government agendas and changes, it is pivotal in shaping Melbourne's future as Metro shifts to a stronger focus on its passengers due to pace, volume and complexity.
With the franchise in place until 2024, Metro has a secure future with the opportunity to develop longer term views, but it recognises the critical need for collaboration to keep people moving while it is building tomorrow's network.
The Projects Division is split into three portfolios:
Metro Tunnel
Under RPVP – the Rail Projects Victoria Programme – three of the busiest train lines are being routed through a new twin-bore tunnel. The A$11 billion (£5.5 billion) Metro Tunnel will create a new end-to-end rail line from Sunbury in the west to Cranbourne/Pakenham in the south-east, with high capacity trains and five new underground stations. The two new 5.6-mile tunnels will free up Melbourne's biggest bottleneck and enable 39,000 more passengers to use the rail system during each peak period.
The Metro Tunnel Project is broken up into three work packages:
The Tunnels and Stations Public Private Partnership (PPP)
Rail Infrastructure Alliance (RIA)
Rail Systems Alliance (RSA).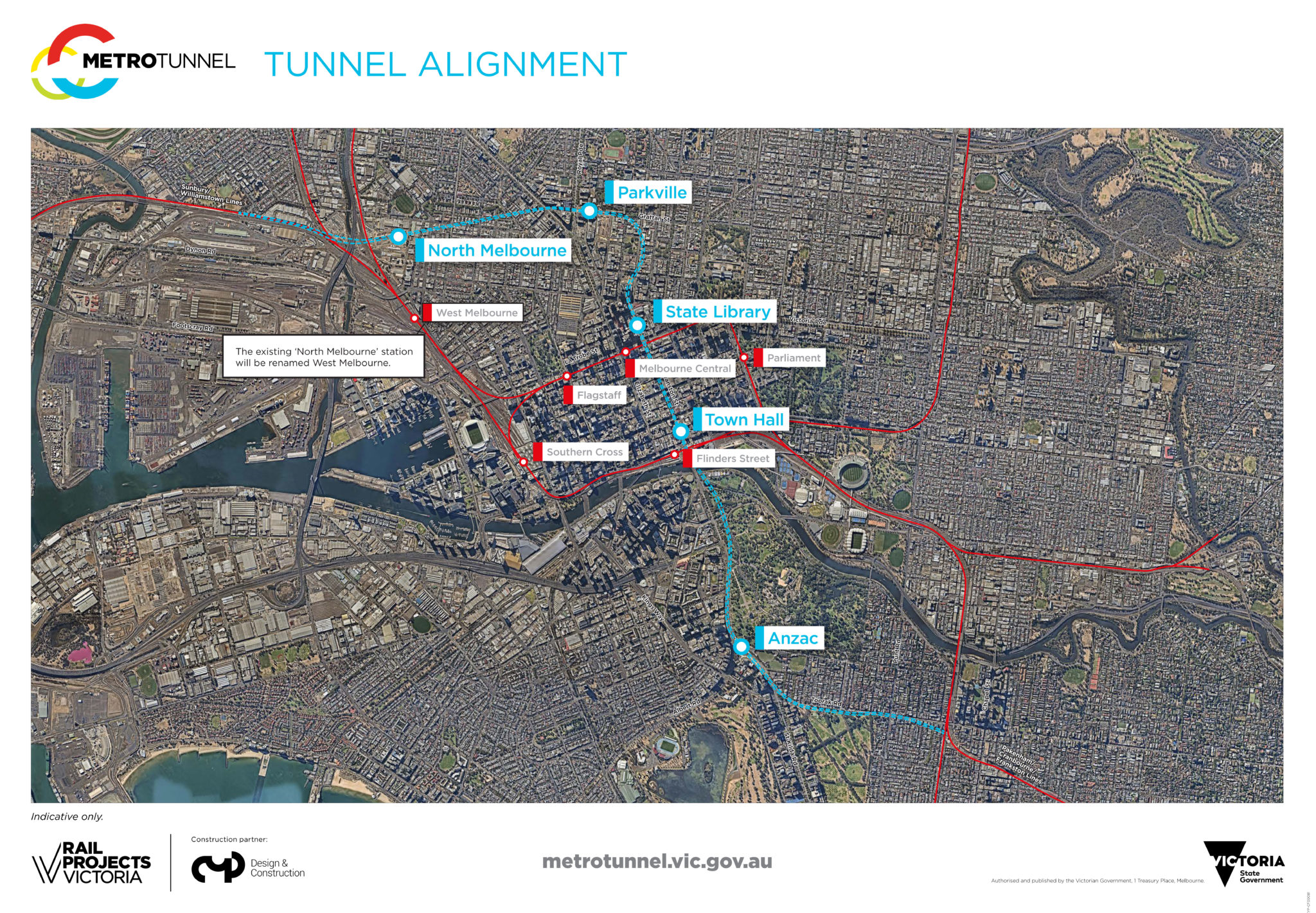 Level crossing removal
MTM's Level Crossing Removal Team (MLXRT) is working with the state government to remove 75 level crossings across Melbourne. The removal of these level crossings will make communities safer and less congested and create thousands of jobs. Victoria's biggest ever programme to remove level crossings started in 2015, with the majority already planned, underway or completed.
The level-crossing removals are being completed by four alliances, the North Eastern, North Western, Southern and Western programme alliances, with key MTM employees embedded in these programmes of work supported by broader MTM.
In addition, the LXRP is extending the Mernda line and building three new stations, as well as doubling the Hurstbridge line.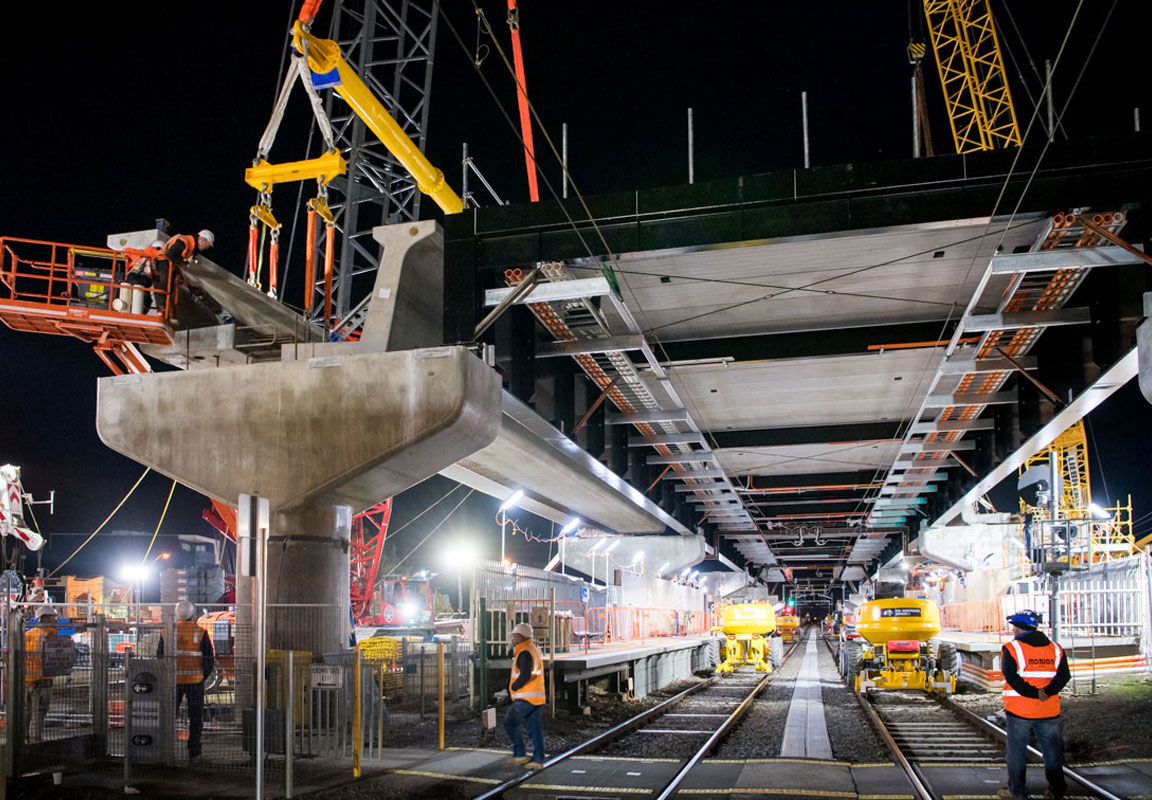 Franchisee and third-party projects
MTM is the network operator, but it works closely with a variety of third parties to perform maintenance on the track and deliver projects and upgrades.
The franchisee projects team delivers a wide range of nominated projects on behalf of DOT (Department of Transport) and other state agencies, while the third-party team (Metro Site Access) manages general access to the MTM network by other organisations or agencies.
Both project teams work closely with DOT to align with the Network Development Plan and deliver on government commitments.
Current projects include:
Flinders Street Station Upgrade Project ($100M)
Melbourne Underground Rail Loop (MURL) Stage 2 ($134M)
Rolling Stock Cascade ($50M)
Platform Gap Mitigation Project ($24M)
Various third-party works including:
Westgate Tunnel Project
Victrack Pedestrian Crossing Upgrades
Recruitment
All of this work needs people – trained, skilled and experienced people. And that's a resource that Australia doesn't have, or at least not in sufficient numbers. So MTM has developed a reliable and tangible recruitment strategy to tackle the industry's lack of current and future resources and build a diverse and inclusive workforce to deliver on contracted MTM projects.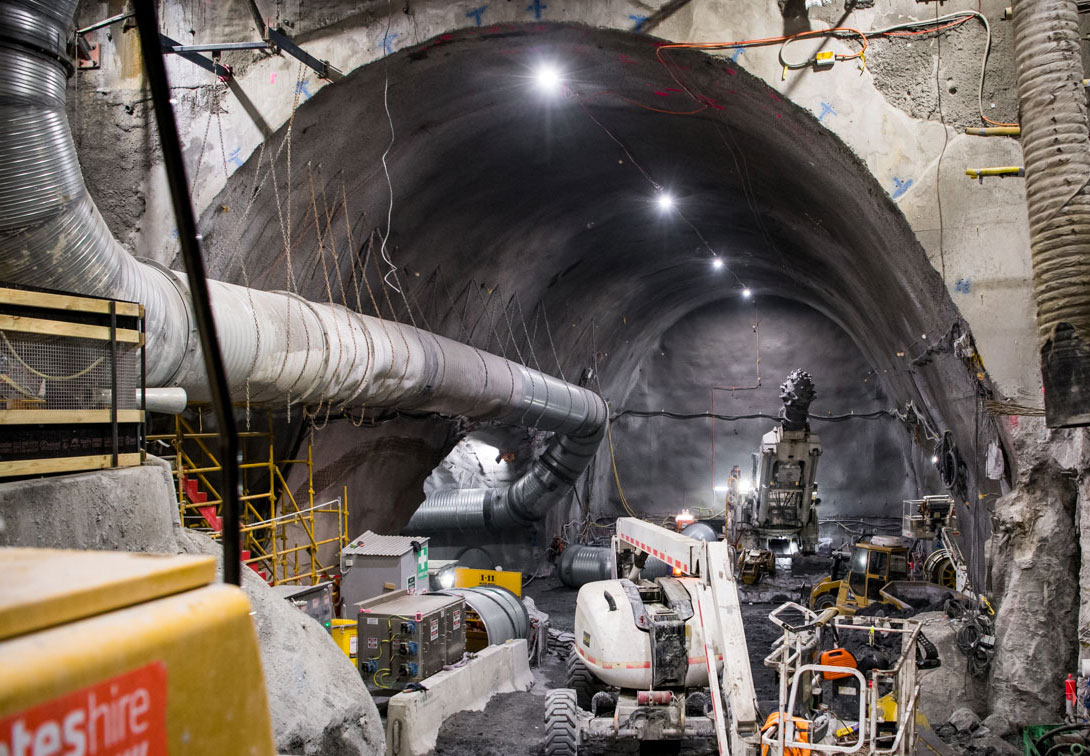 Naturally, MTM's first target was domestic, with recruitment drives in Brisbane (Queensland) and Perth (Western Australia). For these, MTM partnered with Engineers Australia (EA), the largest and most diverse professional body for engineers in Australia with around 150,000 members embracing all engineering disciplines.
MTM has also looked to recruit internationally. It has worked with EA contacts in Hong Kong, Malaysia, Singapore, China and the Middle East, and will be visiting the UK in the middle of May.
Hong Kong-based MTR, MTM's part owner, already has a base in the UK – it will be the operator of the new Elizabeth line (Crossrail) in the UK when that opens next year – and is a partner with First Group in South Western Trains. The company also has personal contacts – Network Rail's group director of Network Services, Nick King, spent four years as MTM's general manager for Network Operations between 2014 and 2018.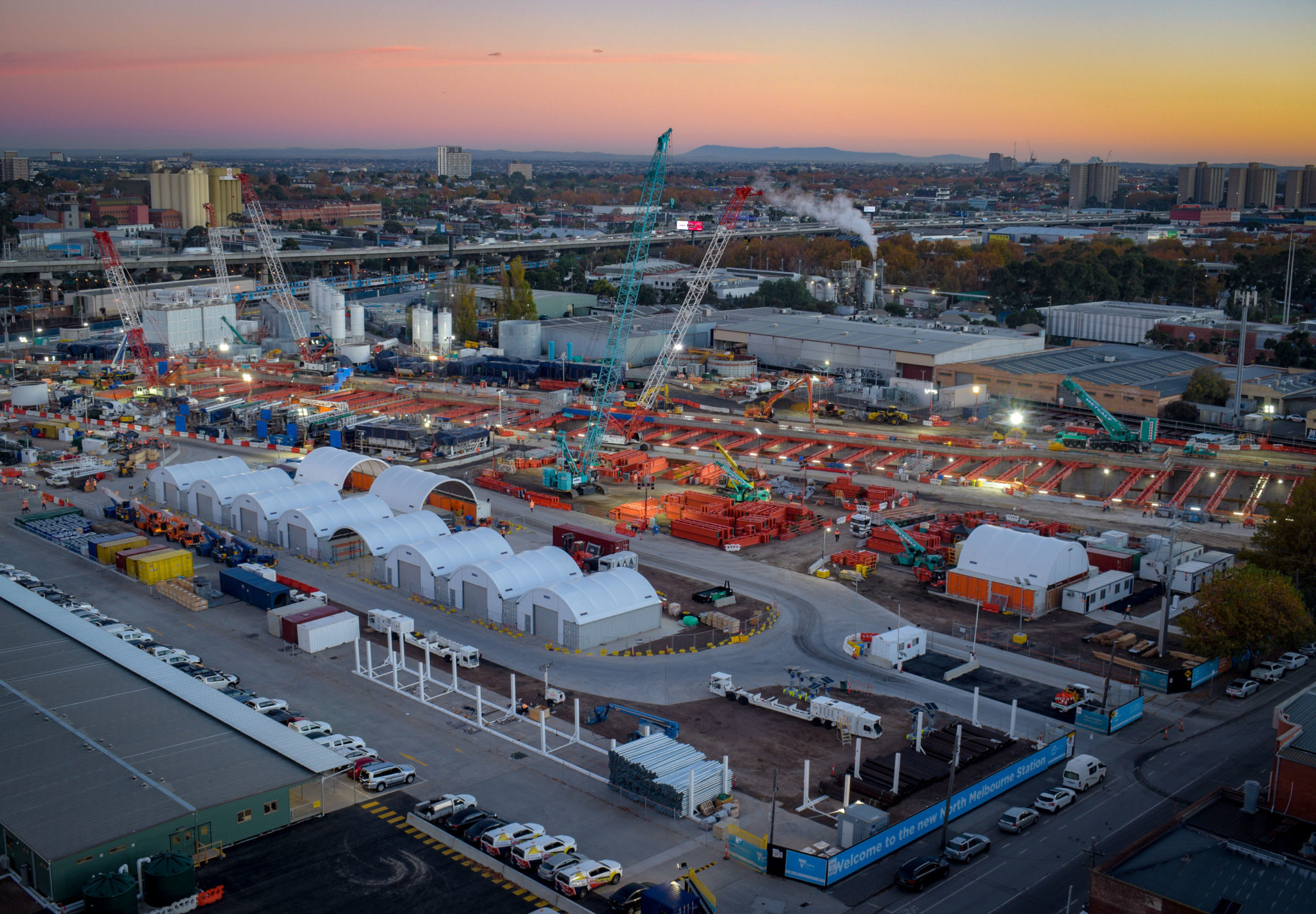 Taken with its excellent people initiatives – performance management, compensation reviews, succession planning – and its strong policies on diversity, wellness and mental health, MTM hopes that a number of UK-based railway engineers and managers will be sufficiently tempted by the chance to work in Australia's growing market that they will make the move.
To find out more,visit about a career with MTM, visit mtm-careers.com