Despite the government having given the green light for HS2 to proceed, the project remains as controversial as ever. With the media, and even the informed press, reporting regularly on the pros and cons, often with dubious facts presented, just what are the issues that provoke such passionate public feelings?
The Westminster Energy, Environment and Transport Forum recently held a seminar in an attempt to focus on the current situation and the way forward. With an impressive line-up of speakers, Rail Engineer went along to listen in. It proved fascinating, although it soon became evident that political and financial issues were going to dominate, with engineering being almost a secondary consideration.
The Oakervee Review
This recent publication has no doubt influenced the government decision to proceed. Newly elected MP Chris Loder, who, as a career railwayman, mainly with South West Trains, is likely to have more professional knowledge than other MPs, said that he was an advocate of HS2. However, he was increasingly sceptical on how things were developing, particularly as to the rising costs.
Lord Tony Berkeley, well known in railway circles, especially the freight sector, had at one time been a member of the review team, but had recently stepped down, citing concerns as to the ongoing findings.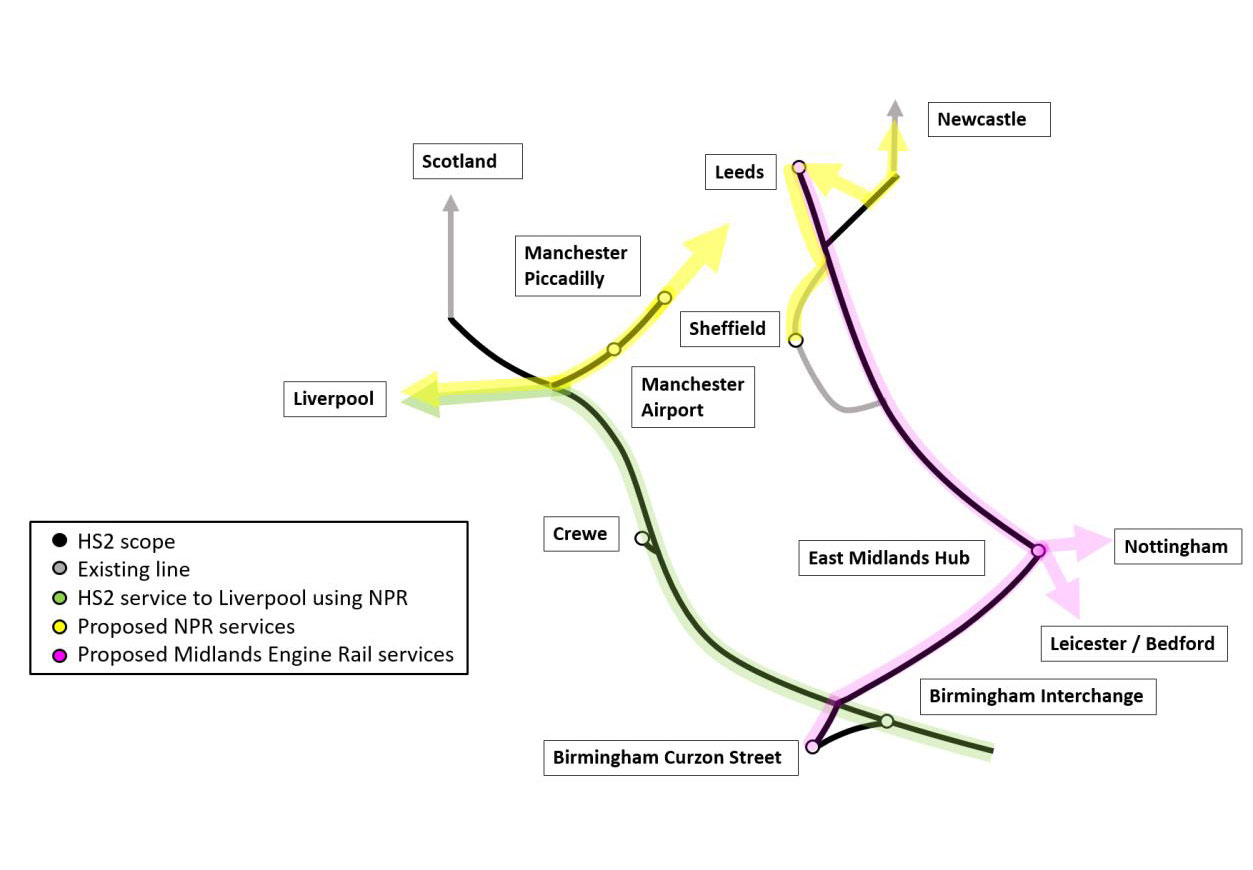 The Oakervee review had been given broad terms of reference. These, which included a study of the business case, interfaces with other lines and cost escalation, had involved meetings with Network Rail, regional leaders, HS2 and HS2 Ltd, the Department for Transport and the Treasury. A large amount of information had been offered up but, with non-disclosure agreements in place, much of this was kept under wraps.
In Lord Berkeley's view, the projected train service pattern of 18 trains per hour (tph) seemed at odds with revenue calculations that were seemingly based on 12-13tph. Also, the train speed projections were 360/400kph (225-250mph), which is higher than the continental norm of 320kph (200mph).
Cost projections had been £32 billion in 2011, rising to £38.4 billion in 2013 and escalating to £55.1 billion by 2019. Now, the Oakervee review of 2020 predicts a cost of £100 billion, and Lord Berkeley asked who in government was really aware of these numbers? Someone must have known, but chose to keep quiet for fear of damaging the project's prospects. The benefit to cost ratio, originally thought to be 1.1, was now predicted to be 0.6, which he felt was not a good number.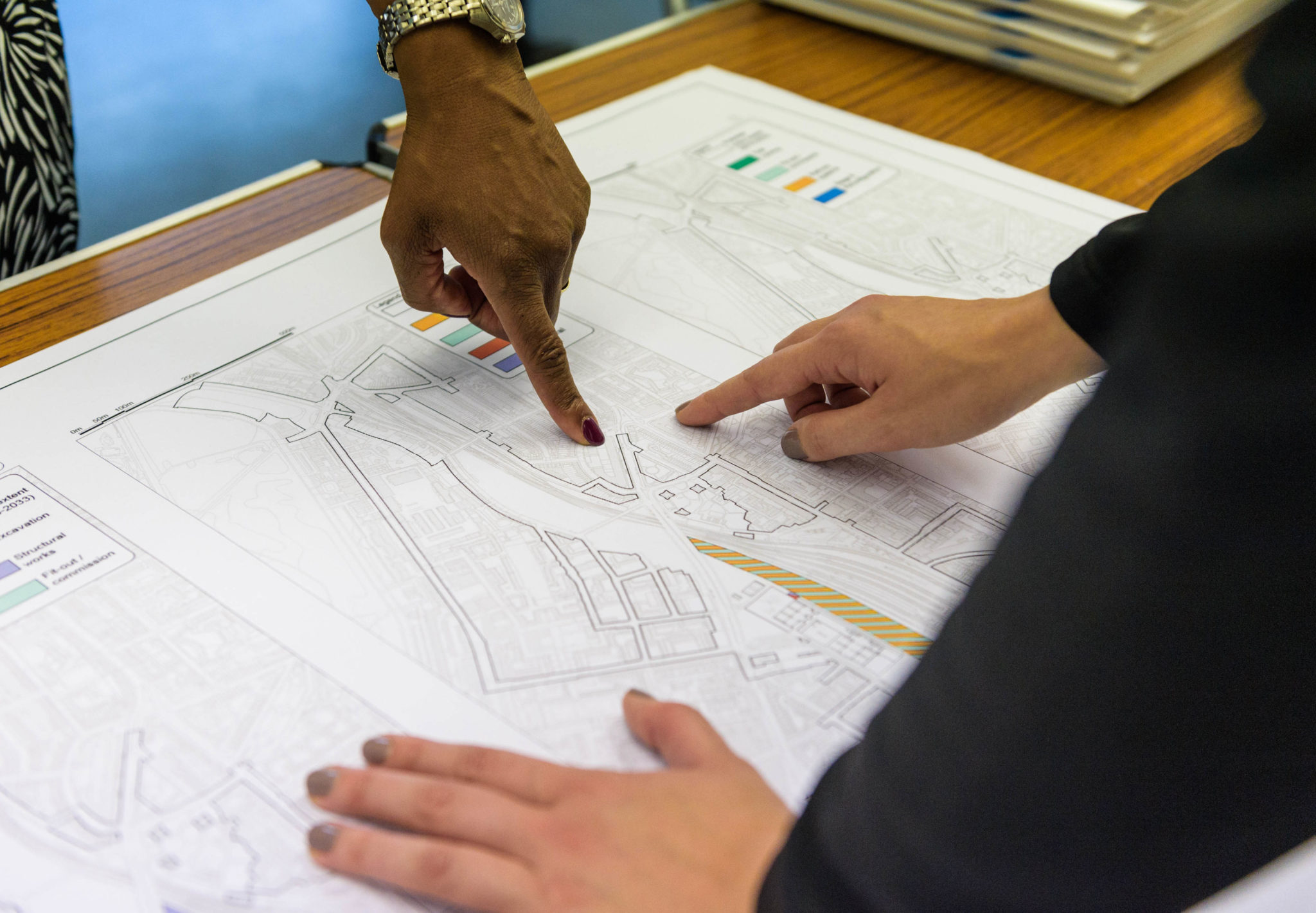 Will HS2 deliver? It certainly will for inter-city travel, but Lord Berkeley believes that the benefits for the Midlands and North West are less certain. If costed to the full, and including associated line upgrades such as Midland main line electrification, Cross Country improvements and the Chiltern line upgrades, the total cost could well be £230 billion over 20 years.
Was the Oakervee review entirely independent? Some think not, and Lord Berkeley has become sceptical. However, he did say when asked that, yes, he remains pro-HS2 – but only under the right conditions and providing some realism is brought to the project.
Customer survey
Transport Focus has been busy getting a passenger viewpoint on HS2 and the organisation's head of innovation and partnerships, Ian Wright, explained that opinions from all sectors of society were being sought – young and old, disabled and visually impaired – with no implied prejudice in the questioning either for or against the project.
The findings are that, above all, people want 'barrier free travel', not in the literal sense but as regards seats, ticketing, luggage, door-to-door and affordability. That said, many people see HS2 as a world-class project to be proud of, where milestones should be celebrated, but that the project team will need to be seen to be listening, to be honest about difficult issues, to keep the information flowing and to improve community involvement.
This latter point was taken up by representative questions from around the country, with the general feeling seeming to be that communication, so far, has generally been poor.
Real estate and land acquisition
These days, and unlike in Victorian times when the original railways were built, things always get controversial when land and houses have to be procured to make way for major projects.
Colin Ligman, from independent law firm Burges Salmon, stated that planning, legal fees and environmental issues will likely make up 25 per cent of the total HS2 costs, an enormous figure. He stressed that, while litigation challenges will always occur, the aim should be to achieve peace with the land owners by focussing on the benefits that high-speed rail can offer.
In his opinion, community engagement is essential to bring out the benefits for capacity gains on other lines. However, the Nimby (not in my back yard) brigade are becoming increasingly vociferous, not made any easier when poor ground conditions, contaminated land and the need for providing and accessing depots make the land issues ever more difficult.
Above all, investors need certainty and this is not happening with HS2, leaving people with properties that are effectively 'off market' and with compensation values that do not match similar projects in continental Europe.
Engineering and delivery
HS2, despite all the planning and legal challenges, remains a significant engineering project. Alasdair Reisner, chairman of the Civil Engineering Contractors Association, made the point that major projects, such as the Jubilee line extension, the Olympic Games and new motorways, all experienced the same level of dissent that HS2 is experiencing. However, once built, these projects all delivered far more than their stated business case.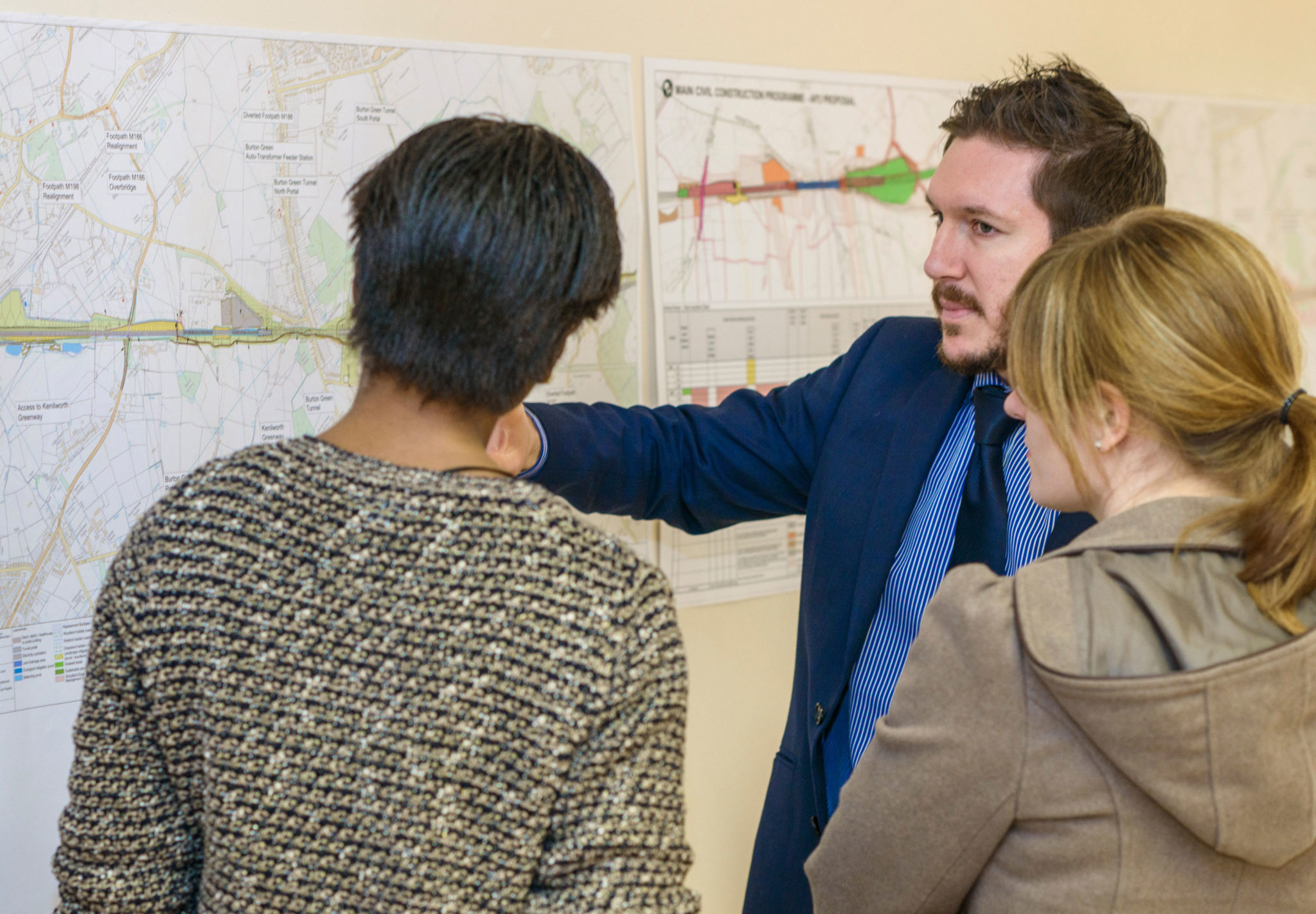 Safety is now a major factor and many improvements to safety have resulted from better project and delivery activities. Alasdair saw no reason why HS2 will not further this. Equally, digitisation advances have lagged behind in the construction industry, but HS2 is changing that and, in the process, growing a far more diverse workforce.
The role of academia is important in overcoming some of the technical challenges of HS2, primarily to reduce costs. So said Prof Peter Woodward from Leeds University, who gave details of the new Innovation Centre for Rail that is currently being built. The three major elements of this will be a vehicle test facility, an infrastructure test facility and a system integration innovation centre, all of which will be relevant for HS2 as a gateway into industry. Integrating the people might be as big a challenge as the technology.
Whilst all of this development, as outlined by Alasdair Reisner and Prof Woodward, is commendable, HS2 must not be allowed to become a playground for blue skies development. The engineering of high-speed lines is well understood in continental Europe and elsewhere, so 'turning the handle' on proven technology must be the chosen starting position.
Regional views
A second session, led by Meg Hillier, chairman of the Public Accounts Committee, probed some of the other issues.
The Northern Power House is increasingly pressing for improved rail links into the major cities of Manchester, Liverpool, Leeds and Sheffield, with rail director Tim Wood stating the objectives as 'economic, capacity, connectivity and speed'. The perception that the North is the poor relation to the South in terms of infrastructure investment may be challenged by some areas in the south of England (and maybe the West), but there are projects like Thameslink that, if pursued elsewhere, would bring enormous benefits.
So how can HS2 help? Tim believes that this, together with a new or improved cross-Pennine route from Manchester to Leeds, could be the catalyst for a new integrated rail plan. An objective of providing an extra 35,000 rail seats and getting 64,000 cars off the road is commendable.
Similarly, Midlands Connect, with an area stretching from Lincoln to Ross-on-Wye and from Shrewsbury to Leicester, needs HS2 to be a major spine, according to Stephen Pauling, head of rail and HS2 at Midlands Connect. Whilst the West Midlands has seen rail growth of 121 per cent, and the East Midlands 37 per cent, in the last decade, east-west connectivity is still poor, with slow journey times and infrequent services. Coventry to Leicester is particularly bad, with only one per cent of travellers going by rail.
Midlands' objectives are to focus on connectivity to Birmingham Airport and on the Nottingham-Lincoln, Derby-Stoke-Crewe and Birmingham-Wolverhampton-Shrewsbury corridors, which can all benefit from HS2. The hubs at Birmingham and Toton will be key to all of these, with feeders to all the major towns and cities.
It all makes sense but, when asked if this meant HS2 becoming an open access railway with local services being able to use the line to achieve the desired connectivity, the response was surprisingly vague, with seemingly no real thought having been given, so far, as to train service patterns. It might be good advice for planners from these areas to go and watch how HS1 operates at St Pancras, where the Javelin services into all parts of Kent have revolutionised the commuting experience, with frequent services to even the remotest parts being well patronised.
A localised plea came from Tricia Gilby of Chesterfield Council. Made famous by its Church's crooked spire, the Derbyshire town comes within the Sheffield industrial area, where the linkage to HS2 is seen as significant for promoting growth now that most of the old industries have closed. Electrification of the Midland main line needs to proceed alongside it, so that, when combined with HS2, many local transport links will benefit.
Finances, costs and value
Will HS2 deliver the projected outcomes and benefits? That was the question posed by Lee-Anne Murray from the National Audit Office. Previous reviews in 2013, 2014 and now in 2020 have all established that HS2 is significantly over budget, with no ongoing certainty as to the overall cost. Lee-Anne was concerned that the range of projected costs is huge and still has many unknowns. She feels there is an urgent need to bear down on the contractual costs, in which the civil engineering element looks to be comparatively simple.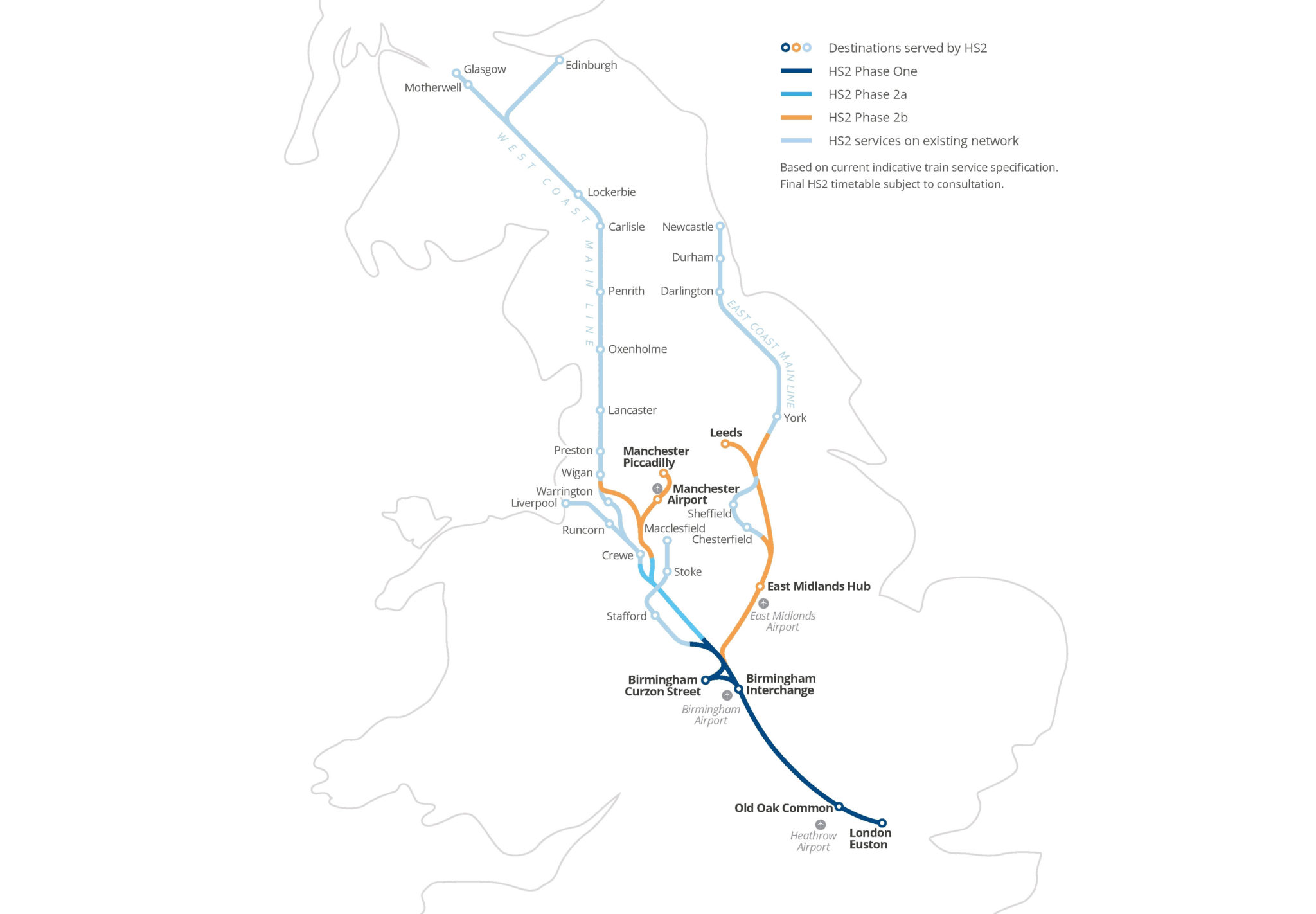 IT factors will be crucial, but there is a general lack of transparency between clients and contractors. The rail industry has an unenviable record with scope creep, shown on projects such as GW and MML electrification, which reflects badly on the engineering expertise and competence available.
Phase 2 of HS2 is bigger and more complex than Phase 1, so lessons will need to be learned as the project proceeds. Sustained support will be needed from government, industry and local authorities if the desired level of progress is to be achieved.
One topic that, surprisingly, wasn't mentioned was the possibility to learn from the construction of HS1, which opened in 2007. It is Britain's only other high-speed line and it also carries the local Javelin service and some freight. Are there lessons to be learned?
Future direction
So, how important is high speed rail, both with and beyond HS2? Is the UK really going to achieve the successes that have been delivered in other countries?
Nick Bisson, a director within the DfT for both HS2 and the Northern Power House, commented that the UK legal system, being founded on an adversarial approach, has created many of the current difficulties. His view is that HS2 is fundamentally an economic project, designed to eliminate the gap in prosperity between the North and the South, where the differences in labour rates between the two are considered to be the worst in Europe.
For this, rail is the most carbon-efficient way of transporting large numbers of people. Coach transport would need dedicated routes on a large scale and electric cars could make congestion worse, unless multi-occupancy rules were instigated.
Rail capacity is maximised when all trains are the same type and run at the same speed (London Underground's Victoria line being a prime example) and HS2, as currently planned, will permit this. Upgrading existing routes would be very disruptive and would quite likely re-encounter the same capacity problems in the 2030s.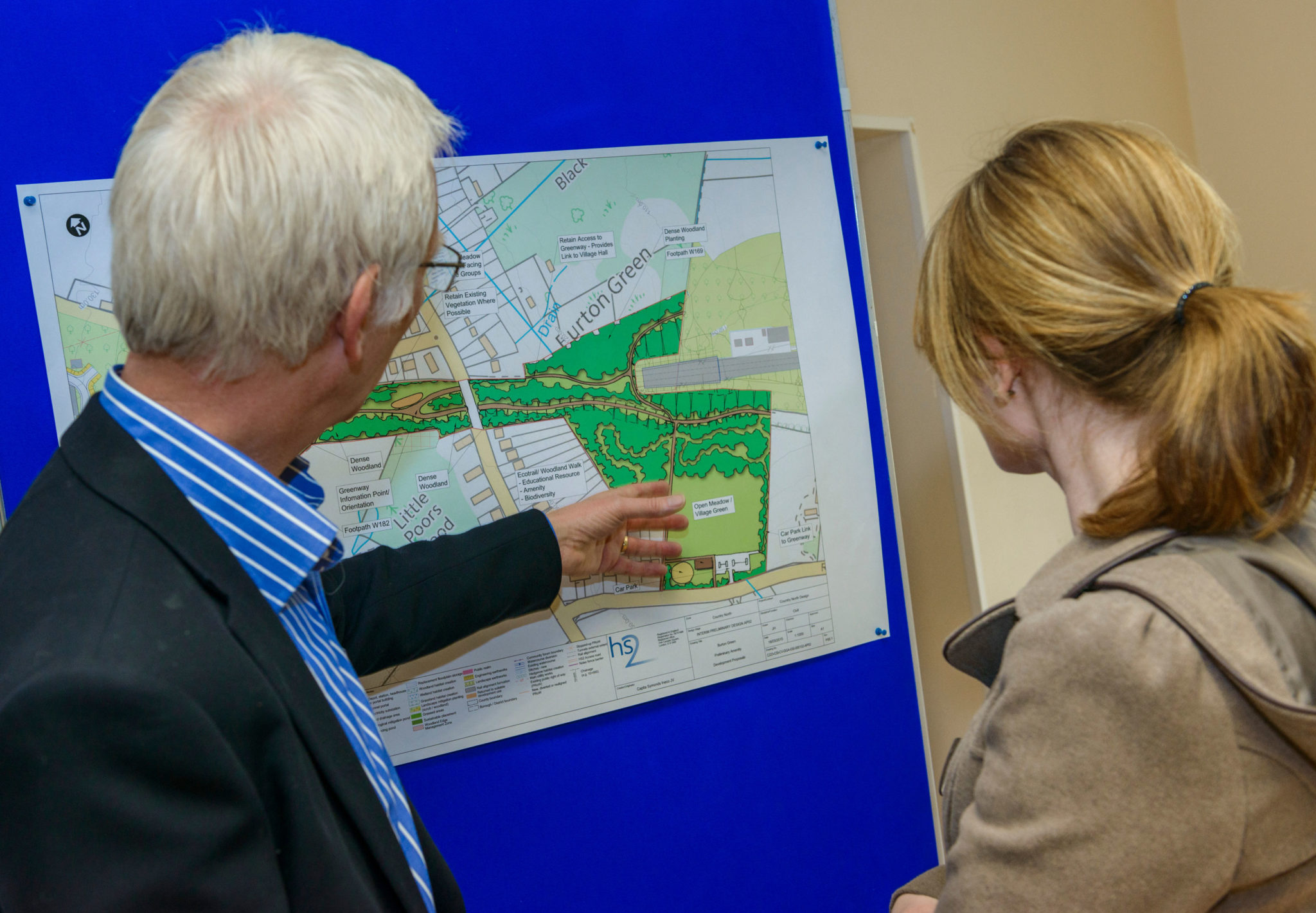 The Oakervee review concluded that HS2 should proceed on the basis that no 'shovel ready' alternative exists, adding that phase 2b should also go ahead, but in conjunction with other transformational projects. Nick Bisson was concerned that civil engineering costs in the UK appear to be greater than in Europe, even when all factors are taken into account, so this will need close scrutiny.
For the present, phase 1 will commence construction in April and the hybrid bill for phase 2a needs to go through parliament. Phase 2b is still in development but integrating this into other services will be a main factor – it will need more than one hybrid bill.
Some personal thoughts
Whilst this was a very interesting seminar, it was clear that diverging views remain on a substantial scale. Questions from the floor demonstrated that vested interests continue to be pursued rigorously – the City of Lichfield seemed very against the scheme but pleas for additional stations in other areas, such as Calvert, where HS2 will cross East-West Rail, were more sensible.
We must remember than HS2 is just that, the second high-speed line in the UK. HS1 has been operating for well over a decade and has blended into the environment, just like any other railway. If HS1 were to close, the lives of many people would be adversely affected, let alone risking the huge benefits to continental travel that has resulted. As indicated previously, it would be good if the Nimbys were to spend a few days just studying how HS1 is operated and the benefit that it brings. Even better would be to observe the high-speed operations in France, Germany, Holland, Italy and Spain, to witness what these have achieved.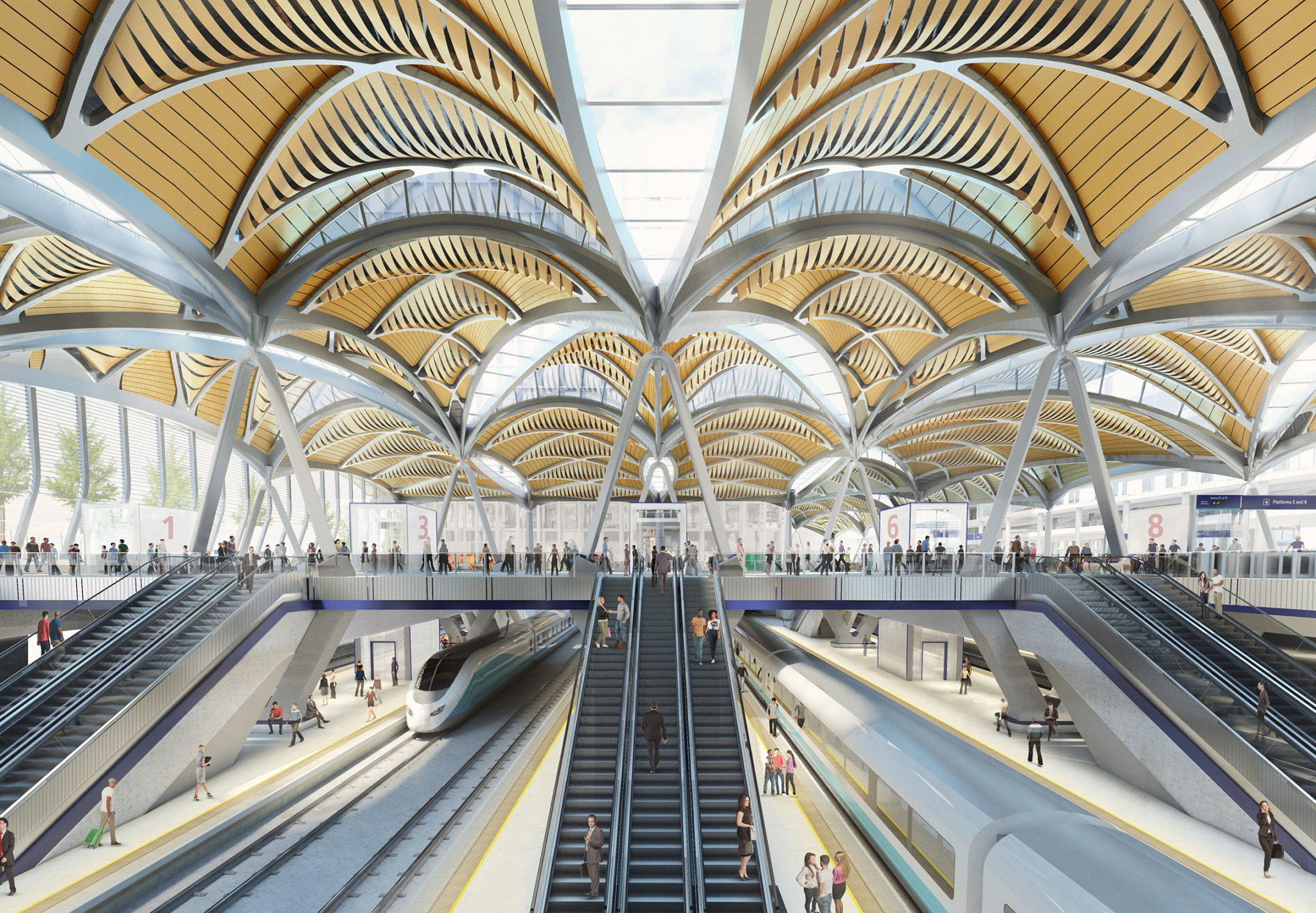 OK, the escalation in costs is a serious concern and the engineering community in particular needs to sit down and come up with ways on how these can be reduced. HS2 must not become a gravy train and all interested parties need to remember this.
De-scaling the line for lower speeds would seem sensible, but the basic plea must be 'just get on and do it!'