In 2022, Deutsche Bahn AG (DB AG) selected Fibre-reinforced foamed urethane (FFU) synthetic sleeper technology for a track renewal on the Rendsburg High Bridge in Germany's northern state of Schleswig-Holstein. The two-track bridge was built between 1911 and 1913 to cross the Kiel Canal and has a total length of 2,486 metres.
Sekisui Chemical GmbH, based in Düsseldorf, received the order to process and deliver 8,600 bridge sleepers made of FFU synthetic wood. The sleepers are 260cm long, 24cm wide, and vary in height between 24cm and 28cm.
A particular requirement of the cross sleepers is the deflection of railway loads via an offset of up to 50cm between the rail and the steel bridge longitudinal beam. Furthermore, the continuously welded track does not have any expansion joints. Track renewal on the bridge is scheduled to start in 2023.
This is not the first time that DB AG has selected FFU sleepers for use on a rail bridge. In 2017, it built the Haus-Knipp-Bridge which crosses the Rhine at Baerl, near Duisberg. With a total length of 767 metres, 1,624 FFU sleepers of various dimensions were installed on one track. In 2020-2021 DB AG also installed FFU railway sleepers on the Herrenkrug Bridge which spans the Elbe in Magdeburg-Herrenkrug. 2,400 sleepers with dimensions of w/h/l = 24/22/260cm were installed on the bridge, which spans 680 metres.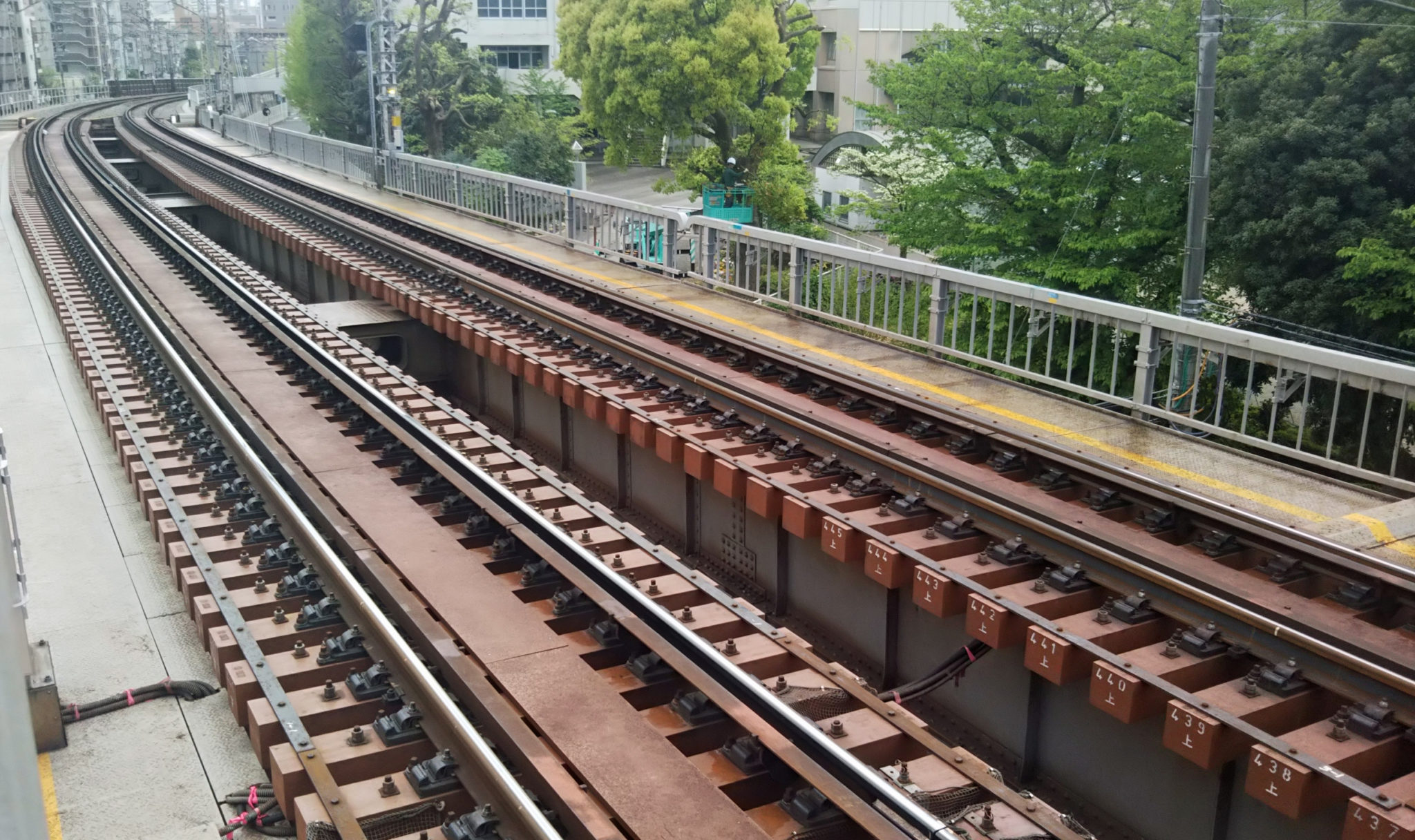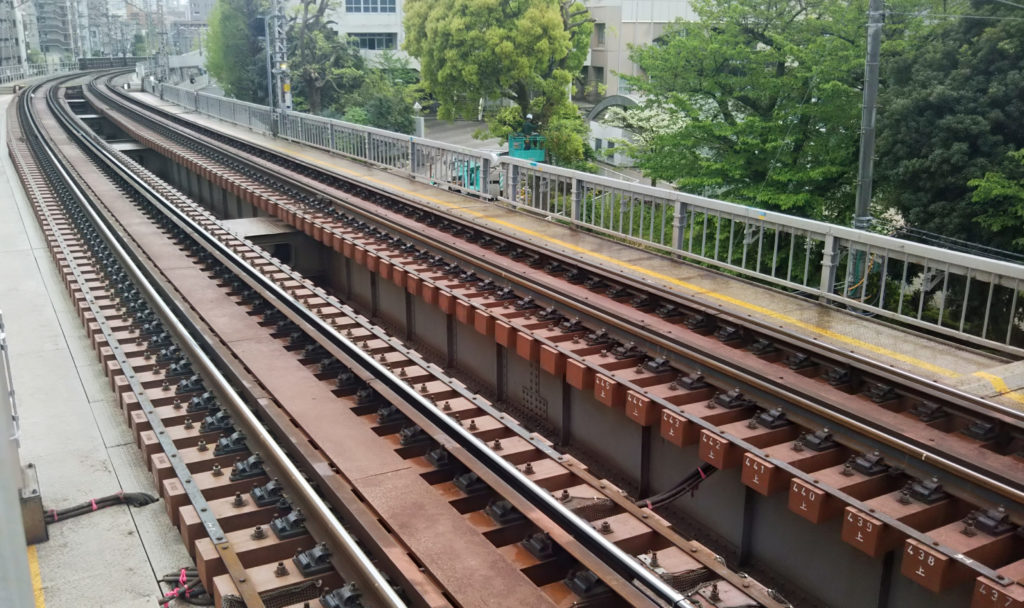 Benefits for bridges
FFU synthetic wood can be used on railway bridges in exactly the same way as conventional, natural wood timbers. However, the use of FFU comes with additional engineering and environmental benefits.
One property, which prompted Vienna's public transport authority, Wiener Linien, to become an early adopter of FFU synthetic wood, is its extended maintenance intervals which include:
Corrosion protection after 30 years.
Rail renewal after 30 years.
Steel construction after 50 years.
Renewal of FFU bridge timbers after 50 years.
These specifications mean that railway operators need only implement long track closures once every 50 years, reducing significant disruption to railway operations.
Shapes and sizes
Germany's Federal Railways Office and Switzerland's Federal Transport Office granted approval for the use of flat FFU sleepers in 2017 and 2019 respectively. In close cooperation with employees of Deutsche Bahn, it was discovered that there are always pressure points requiring very cost-intensive maintenance. This is especially so where the construction height of the ballast under the conventional sleepers is too low, or where the engineering structure above or below the track restricts the railway's headroom.
In 2012, Germany's Bochum-Gelsenkirchen, Straßenbahn AG (Bogestra) built a set of points with 10cm high synthetic wood sleepers on a ballast bed. Sleepers with a constructive height of 12cm are being used on a Deutsche Bahn track in the Hanover area that carries 100,000 tonnes a day.
The Rhaetian Railway in Switzerland has been fitting 12cm high sleepers to bridge structures since 2014.
Since 2008, Wiener Linien has been regularly installing FFU sleepers with a construction height of 10cm with direct fixing, for example, on the track of the Route 31 tram on the Floridsdorfer bridge. A total of 1,600m of track was laid using this technology.
As a large part of the Vienna underground network is equipped with polyurethane sleepers dating from the 1970s and 1980s, and which have now reached their life expectancy, a long-term programme is currently in place to exchange these sleepers for FFU synthetic wood sleepers, both on solid trackway or on heavy and light mass-spring systems in tunnel locations.
Longitudinal beams in railway bridges are regularly used in the UK and Ireland. The dimensions of these longitudinal FFU beams were up to 16,000cm length, 700cm width, and 510cm height.
Bi-block sleepers with this technology have also been created and installed. The first solid track tunnel project was equipped with this as long ago as 1980.
Life cycle cost analysis
On the Deutsche Bahn network, the life cycle cost analysis (LCC) of rail bridges is largely concerned with bridge timbers fastened directly to exposed steel bridge beams. The results of these economic efficiency calculations can be summarised as follows:
If the (remaining) life expectancy of the bridge beams exceeds that of the wooden sleeper by even one year, then it is economically expedient to use FFU sleepers.
For long (remaining) lifetimes of the bridge, there is a high potential saving from using FFU sleepers.
The base scenario shows a cost saving for FFU sleepers if the remaining lifetime of the bridge exceeds the lifetime of the wooden sleepers. The return on investment of the FFU sleepers is about double that of the wooden sleepers. In other words, even if wooden sleepers are only be replaced once, FFU sleepers are the more economical option.
The lifetime of wooden bridge timbers will be considerably reduced now that bans have been enforced on the use of certain impregnation materials. For example, on 31 July 2021, a 2013 EU-wide creosote ban, came into force. Research into the reduced lifetime of wooden sleepers − LCC Bridge Sleepers – Economic Assessment of FFU Bridge Sleepers in Sweden (2019) − shows that the return on investment for FFU sleepers is about three times as high as that for wooden sleepers.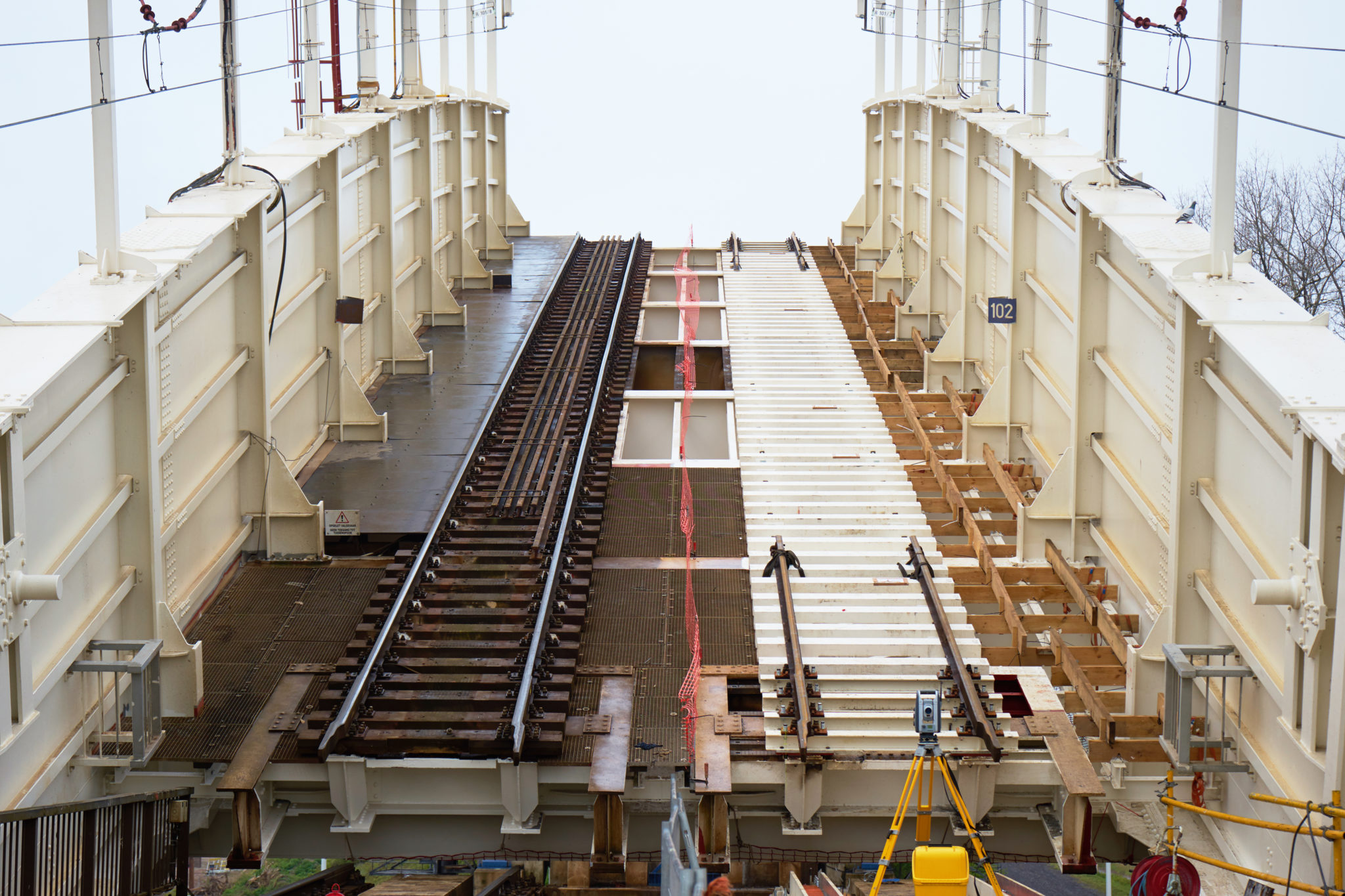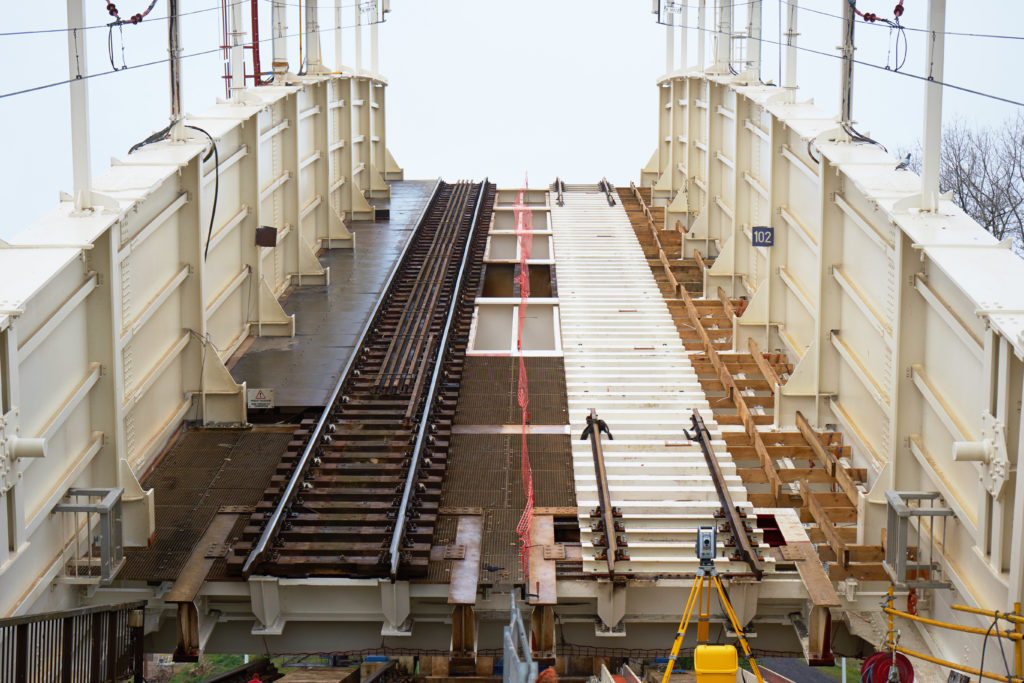 Safety on the tracks
Experience with a wide variety of synthetic sleepers has shown that the various technologies differ considerably in terms of quality, technical characteristics, and behaviour of the materials used. For this reason, by classifying the materials into types, specialists from rail networks in many countries have presented these differences in a manner that is practical for the ISO Standard 12856-1:2014 for synthetic sleepers.
As those responsible for the rail networks are aware, these differences are evident when it comes to procurement and, much more importantly, when it comes to the safety of daily rail operations, technical longevity, reliability, therefore, the availability of the track systems.
FFU synthetic wood sleepers have been successfully used in continuous operation on rail networks for over 41 years. Its patented manufacturing technique guarantees the highest level of safety and reliability in daily use on railway tracks. In many countries across the world, FFU synthetic wood has set the standard for synthetic railway sleepers on bridges and S&C.
Image credit: Sekisui