UNIFE, the Association of the European Rail Industry, has released a new vision paper on digitalisation that aims to bring the European rail supply industry's views and objectives into the centre of the digital debate.
'Digital Trends in the Rail Sector' was prepared by the members of UNIFE's Digitalisation Platform. It sets out the main priorities and ambitions of the European rail supply industry in relation to the digital technologies that are shaping the future of the rail sector in Europe and worldwide.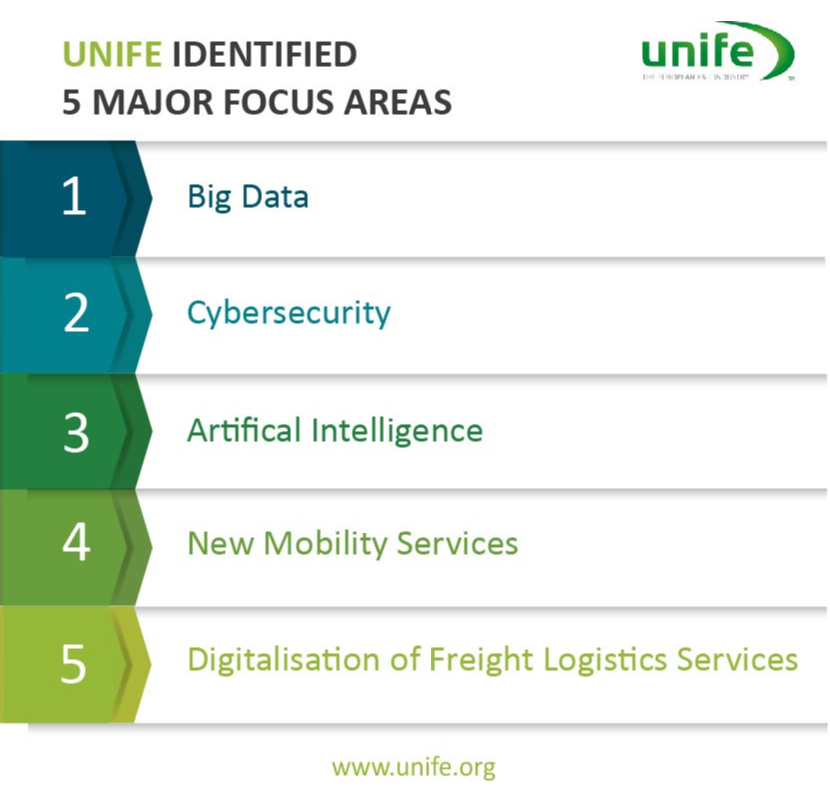 The vision outlined in the document focuses on five major areas – Big Data, Cybersecurity, Artificial Intelligence (AI), New Mobility Services and the Digitalisation of the Freight Logistics Chain – which UNIFE believes are making the greatest contributions to the digital transformation of the rail sector.
In the paper, UNIFE states that, while the rail sector is sometimes perceived as being conservative, the truth is that rail transport has always been a frontier of technological progress, with the supply industry leading the way. With digitalisation, the pace of change in the sector has moved up a gear. Roles have been transformed and new companies, as well
as business models, have emerged – such as Uber and Mobility-as-a-Service (MaaS). New concepts as well as new technologies create new possibilities, shortening the timeline of innovation and shaking-up the entire transport sector.
All of this has resulted in the deployment of digital and enabling technologies in rail being at an earlier stage when compared with other modes of transport. Therefore, UNIFE believes it is vital for the whole sector to maintain its commitment to making digitalisation, not merely an objective in itself, but rather a means to achieving more ambitious and overriding goals.
---
UNIFE's vision paper Digital Trends in the Rail Sector is available to read online.