Southampton is the UK's second busiest container port and a vital part of the UK freight network. Around 800 containers a day pass through Freightliner's Southampton Maritime Terminal at Redbridge which handles around 24 container trains daily. In addition, DB Cargo and GB rail freight average 18 trains per day from the Southampton docks complex which is about two miles west of Southampton Central station. However, until recently, freight trains were limited to 520 metres in length.
Friday 19th February saw the completion of a £17 million project, largely funded by the DfT, to increase freight capacity at the port. This work enabled 750-metre-long trains to access Southampton Western Docks in Millbrook, used by DB Cargo and GB Railfreight, and the Redbridge Freightliner terminal to accommodate container trains 775 metres long, the maximum allowable on the UK network. As a result, Freightliner trains from Southampton can now carry an additional 14 containers, potentially saving tens of thousands of Heavy Goods Vehicle movements each year.
As well as lengthening sidings at Redbridge, these enhancements included track and signalling alterations which simplified terminal shunting arrangements with the effect of improving the efficiency of freight train operations by up to 30%. The work provided almost a mile of new track, 14 new sets of switches and crossings, and 22 new signals, as well as requiring alterations to the signalling control panel at Eastleigh.
It increased the allowable speed of freight trains between Southampton Central station and the docks, thus reducing congestion at the station as passenger trains do not have to wait so long for freight trains to pass through it.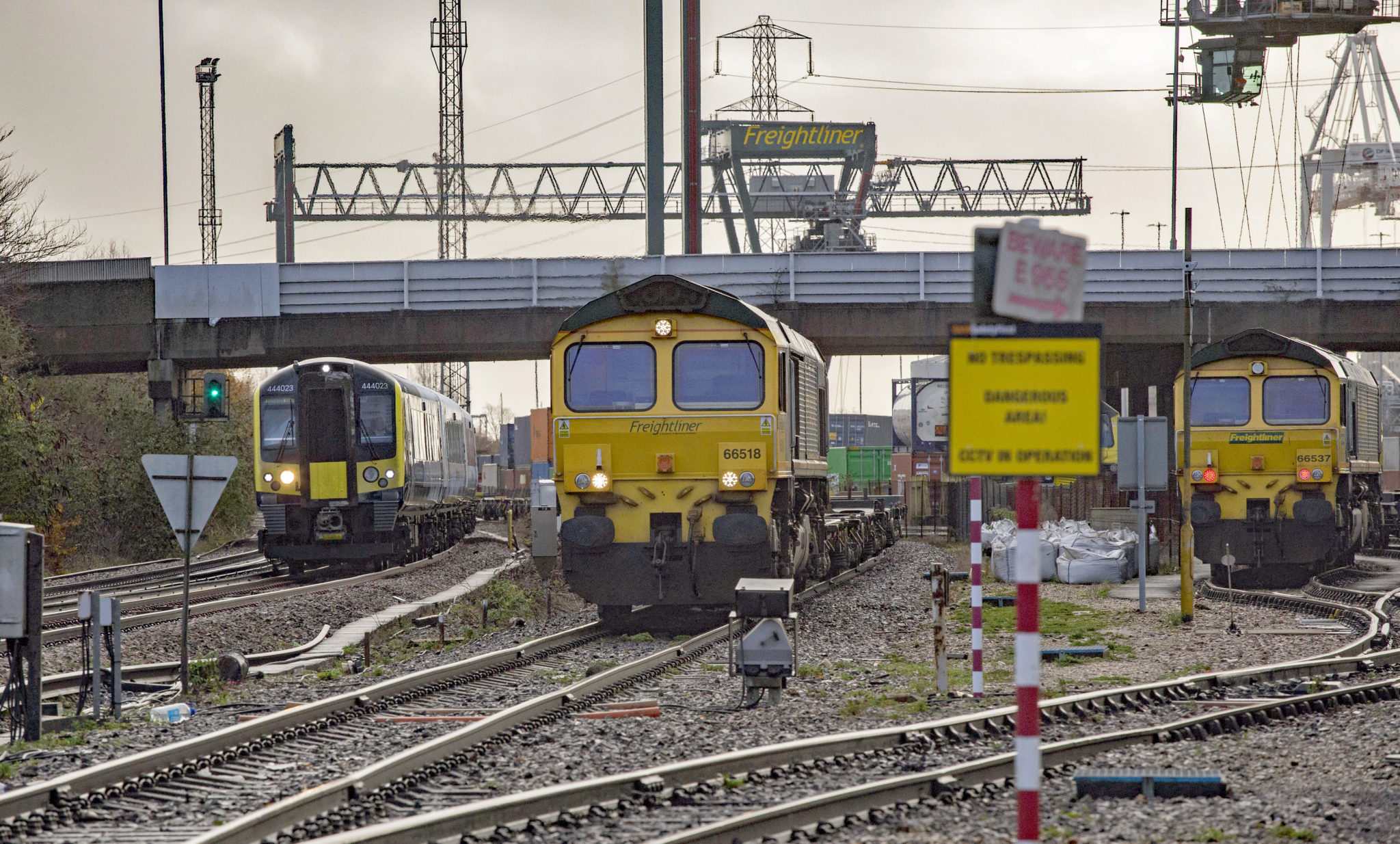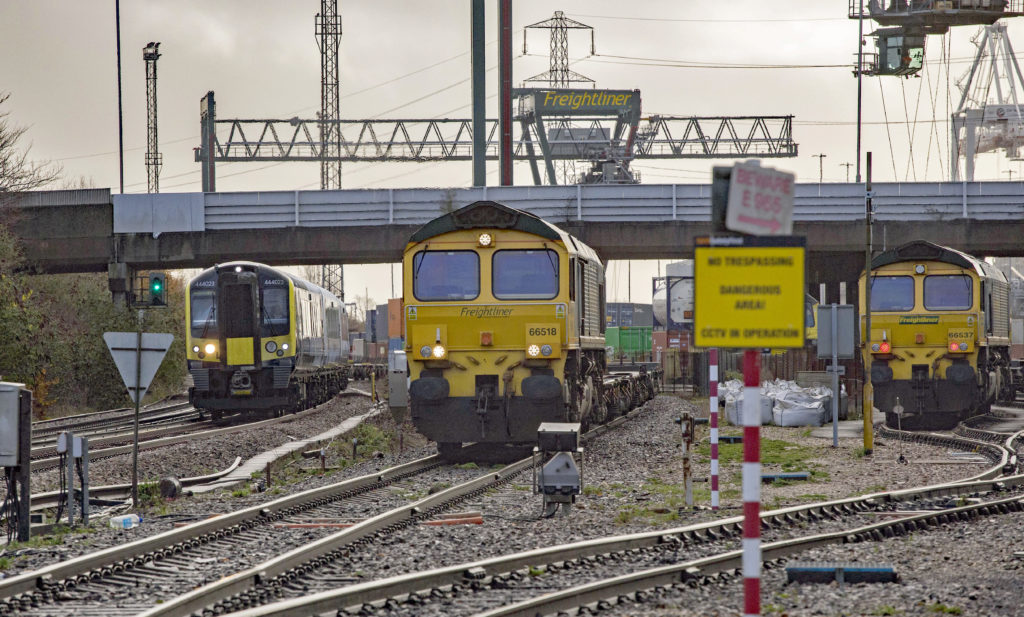 The work was done in three phases. Phase 1 saw the original 600-metre-long Redbridge terminal sidings extended for which land had to be purchased from the local authority. This was completed in March 2019. Phase 2 saw new track installed to increase linespeeds between Southampton Central and Redbridge. Phase 3 saw the commissioning of new signals for the Southampton area. This required two weekend blockages in the area on 30/31st January and 13/14th February, as well as a line blockage from 15-19th February west of Southampton Central.
Follow up work will also require the lines west of the station to be blocked during the weekend of 6/7th April.