It doesn't take more than a few seconds looking at a deserted King's Cross or New Street to appreciate the effect that the Covid-19 pandemic has had on the passenger rail network.
But what about the rail freight sector? Rail Engineer talked to Network Rail's interim Freight Director, Charley Wallace, and Head of Strategic Capability, Andy Saunders, to find out what has been going on away from the public view.
Setting the scene, Charley explained that, on the whole, the freight sector is doing well. "While there was a significant impact when Covid-19 first hit, nearly all the traffic has been restored, performance has been consistently high and intermodal traffic has been a great success. We have also been able to take advantage of opportunities presented by reduced passenger train demand on the network."
Andy went into more detail. "Back in March, we were having a pretty good start to the year before the virus started to hit. One of the first effects was the disappearance of aggregate traffic. With building activity coming to a halt in the first lockdown, the demand from the construction sector just turned off.
"Another obvious effect was the stopping of the aviation fuel flows, such as from Grain to Heathrow, while the decline in new car sales saw automotive traffic reduce.
"Some freight activity continued, such as biomass to Drax power station and removing household waste from major conurbations, but traffic overall was down about 40%."
By May, things were no longer getting worse and the network started to see demand for intermodal traffic increasing, with the need to get goods up and down the country. The UK is hugely dependent on international trade – especially from the Far East – much of which comes through the container ports and needs to get through to consumers. This continued at a high level throughout and even increased, including the essential and much-publicised supplies of PPE and other medical material.
"We mostly carried additional traffic on existing routes, but one new significant flow appeared," Andy explained. "Felixstowe Port itself was becoming congested, so some ships were diverted elsewhere, including to Liverpool. Working with GB Railfreight, we were able to set up a new route from there to East Midlands Gateway, the recently-opened terminal near Castle Donington, to get the boxes through to their destinations.
"Another new flow of traffic has been a triangular route between Doncaster, Elderslie (near Glasgow) and Teesport, also operated by GB Railfreight."
Services resume
Things improved after the first lockdown ended. "From about June and into the summer, construction activity resumed across most of the country, so the aggregate traffic came back fairly quickly," Andy continued. "Automotive started moving again and, by about November, we were back to around 97% of normal – only aviation fuel still missing, with flights hugely reduced for the foreseeable future.
"Even going into the new lockdown, most flows of freight were still running well, although we anticipate there may be some reductions in automotive traffic ahead with the depressed new car market."
But the big change was down to the decline in passenger traffic. With most timetables dramatically reduced, additional pathways became available for freight. More importantly, a long-held desire to run longer trains was achievable. "Clearly, longer trains are more efficient, increase traffic capacity and, at the same time, reduce the cost per box," Andy explained. "But they take more time entering and leaving terminals and simply do not fit in many of the freight loops where trains are recessed to allow passenger trains past, so take up greater line capacity. And, with something like half-a-mile of train behind you, they can obstruct junctions very easily. So, with less opportunity to recess trains, they have to be carefully timetabled to run straight through yet still fit in with the remaining passenger services."
"By collaboration with operators and lots of very careful train planning, from about June we were able to increase about a dozen trains a day up to 775 metres in length, each carrying around 12 to 14 extra containers. This is about the limit that we can achieve with one locomotive – adding a second would change the economics dramatically," Andy continued. "As well as coping with the additional traffic, the slicker train timetabling – with fewer recess stops – also brings environmental benefits, with less power used stopping and starting, and by obviating emissions from idling engines."
Longer term impacts
With an increase in passenger services in the autumn, some of the lengthened train pathways were curtailed, but there is an aspiration by the freight operators and their customers to get these services in the permanent timetable, according to Andy. "Clearly this depends on the passenger timetable levels of the future, something still very much under discussion. When we know what capacity is there, we will be able to identify not only where we can run longer trains but where there is scope for new services for our customers."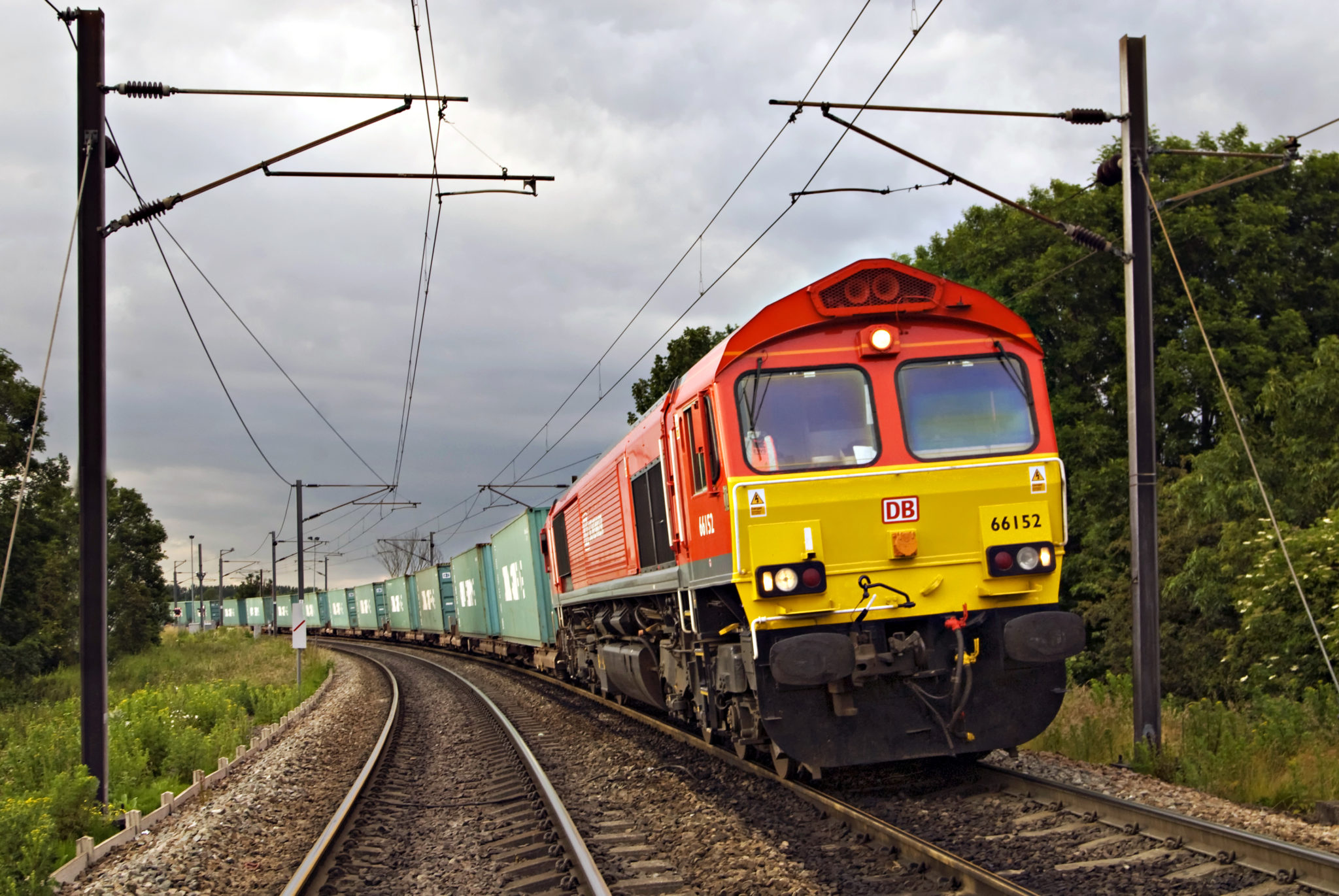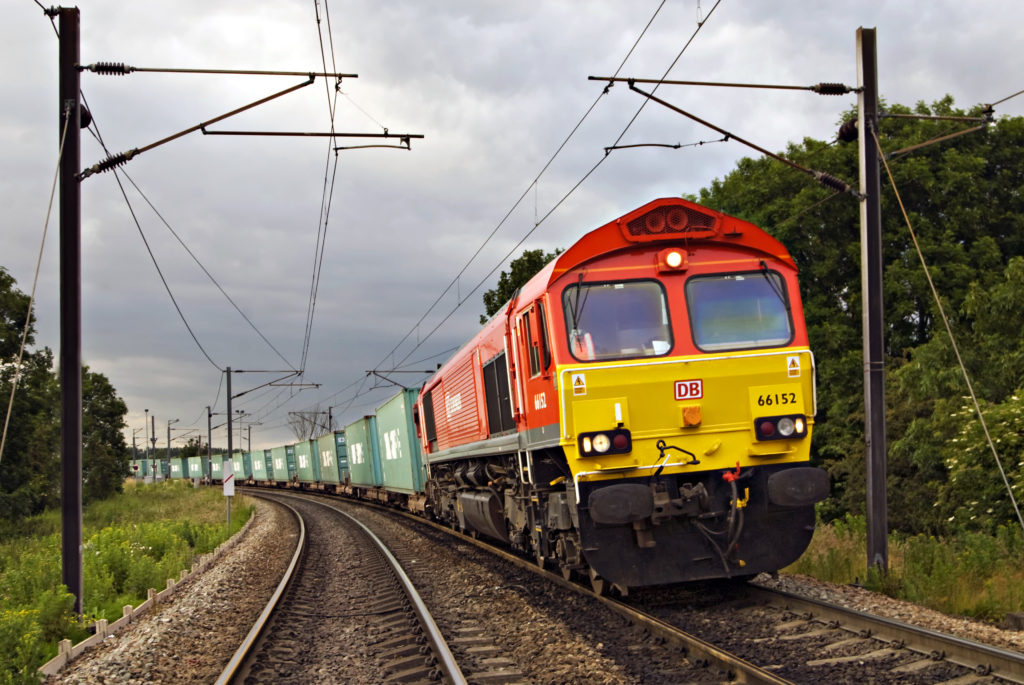 Asked how the network coped with increased traffic, aside from the lengthened trains, Andy pointed to incremental improvements over the years. "Network Rail identified a Strategic Freight Network some years ago and there has been a continuing series of enhancement projects including local schemes, addressing bottlenecks and generally increasing capacity. We were able to take advantage of these – things like the Ipswich Chord and freight loop lengthening in the Midlands – which all contribute to smooth and efficient operation."
"One of the big gains from an overall reduction in rail services has been a significant improvement in performance. With fewer services being packed onto an overcrowded network, performance levels have been very good, even after the autumn increase in passenger services. This has been helped by everyone working together – be it Network Rail, operators, end users, local authorities – so, where there have been additional challenges like coping with tight turnarounds for the longer trains, everybody has realised that we need to pull together and put in the effort to make it work."
Andy added that another side-effect has been that, with resources being used less intensively, more time is available for maintenance. "Despite complications like working practice changes to cope with the need for social distancing, staff have been able to spend more time on maintenance and renewals, which has generally improved asset condition."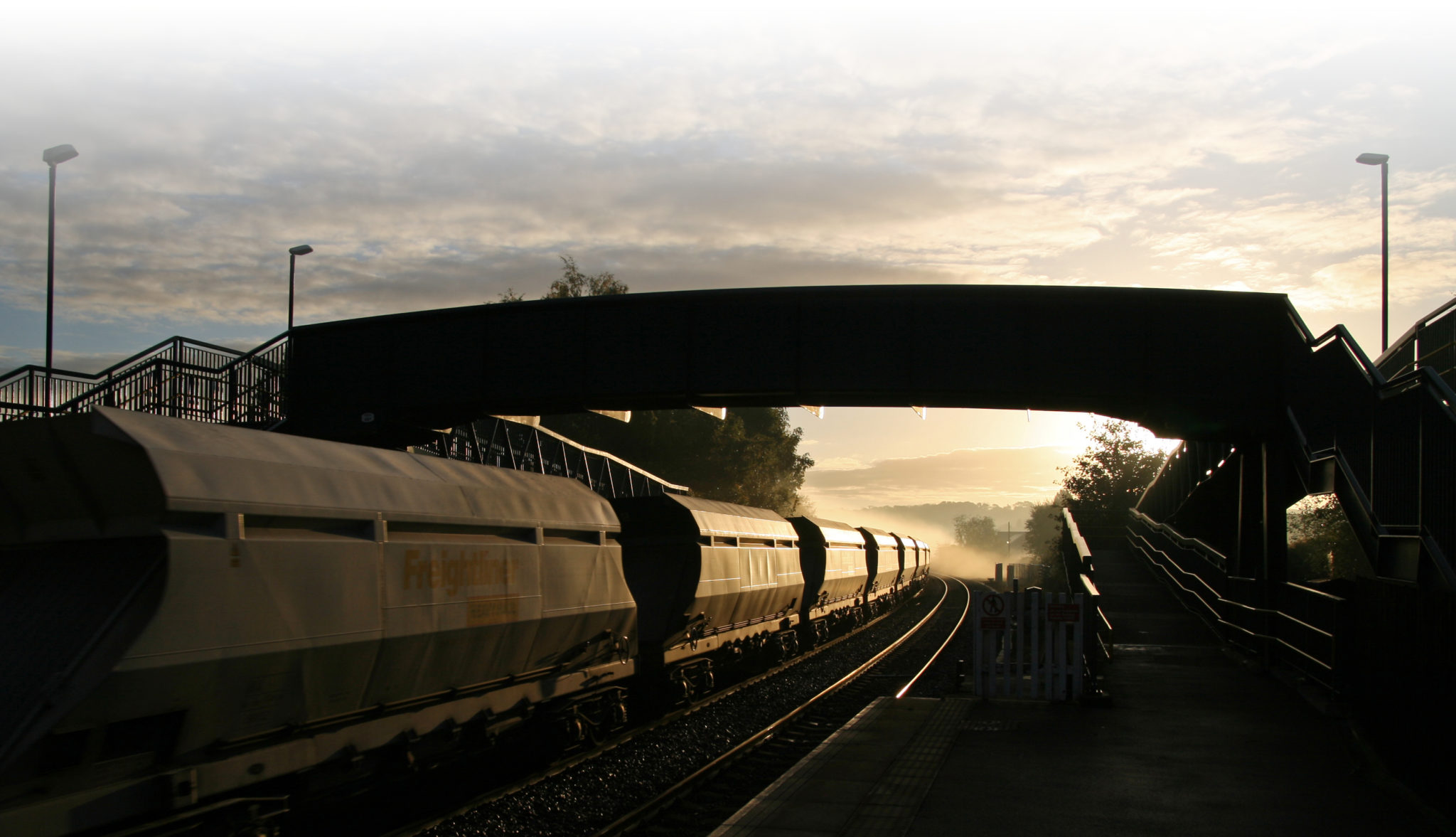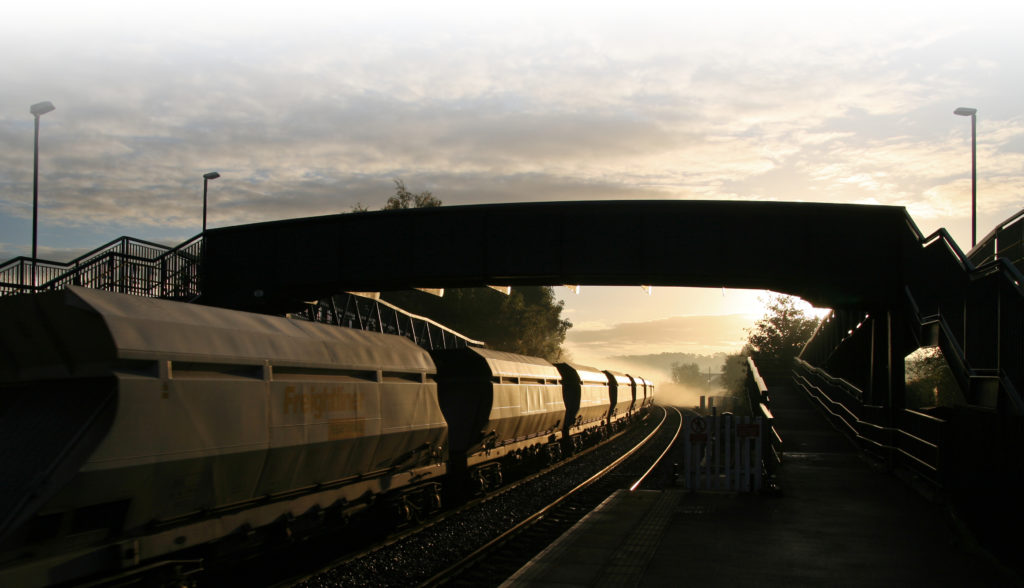 Covid-19 and staff
Did the pandemic affect freight train operations? Andy said not, adding that he can't recall any occasions when freight services were prevented from operating through staff being sick or self-isolating.
"We did a lot of work on making it safe for staff, providing PPE and looking at working practices. Then we developed a key route strategy for all the freight flows that we needed to run which we shared with the train operators and was well received. By identifying essential resources such as signalling centre and maintenance staff, and undertaking planning to ensure availability of personnel, I cannot remember any occasions when routes or crossings were closed. Regular liaison calls with freight and terminal operators ensured there were no surprises."
The situation was rather better than on passenger services, where infections and self-isolations caused staff shortages in some areas.
Charley highlighted the differences with the passenger sector: "On the freight side, we were able to have a set of plans to work through to ensure that key staff were available, while the passenger railway had to cope with outbreaks at depots, which were more difficult to handle," she explained. "The recent wave of new infections is being monitored carefully though, with the new more-virulent form of the disease clearly being a greater threat, and we have regular updates within Network Rail and with industry colleagues to keep a measure on that, as well as daily updates to the Cabinet Office and the Department for Transport."
Andy pointed out another possible factor: "The freight sector has an advantage in that freight drivers often sign on remotely and operate their train with minimal contact with others, so are not greatly exposed to possible infection. The passenger railway is rather different and there is much more contact, both between staff and with passengers."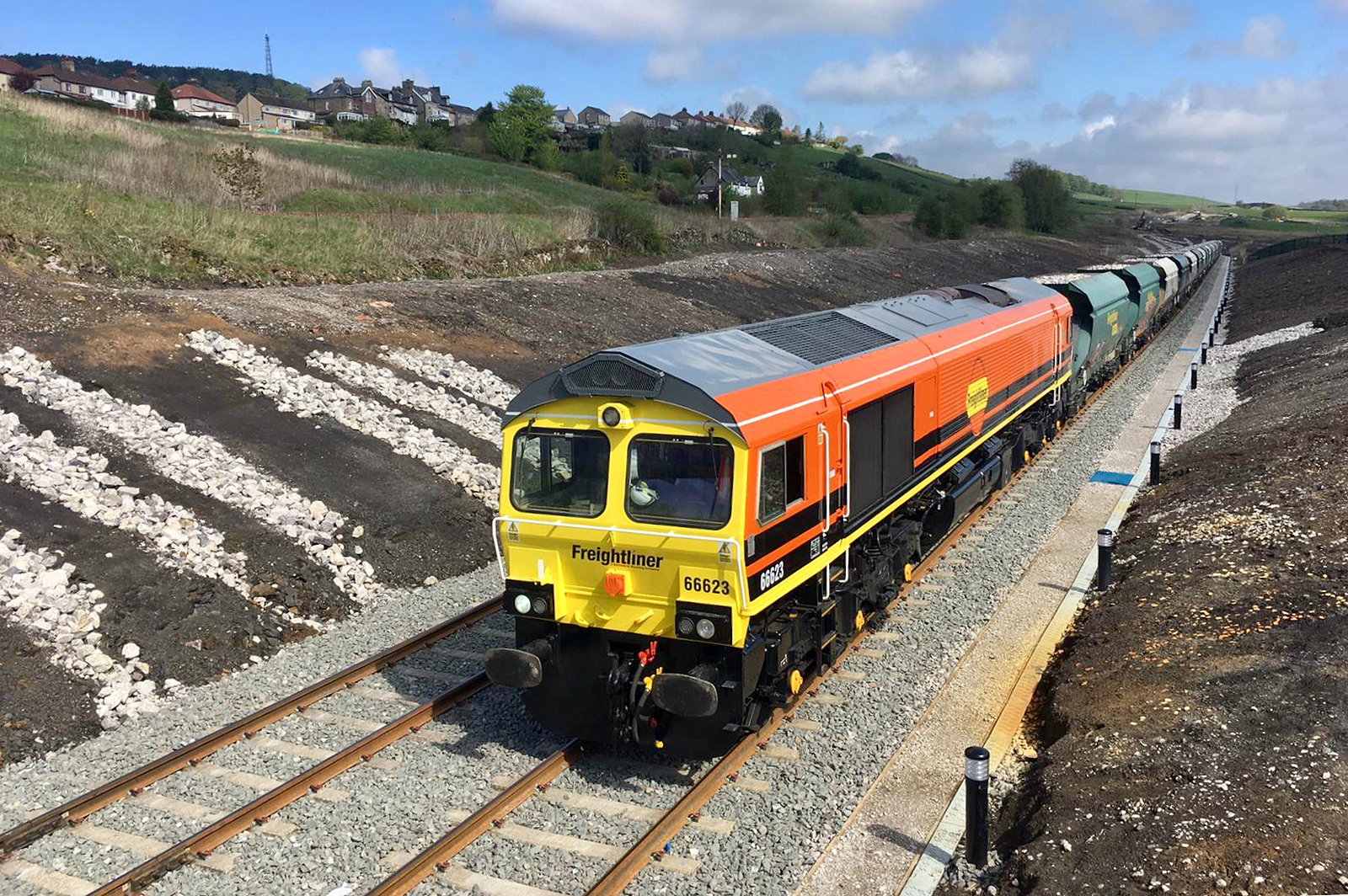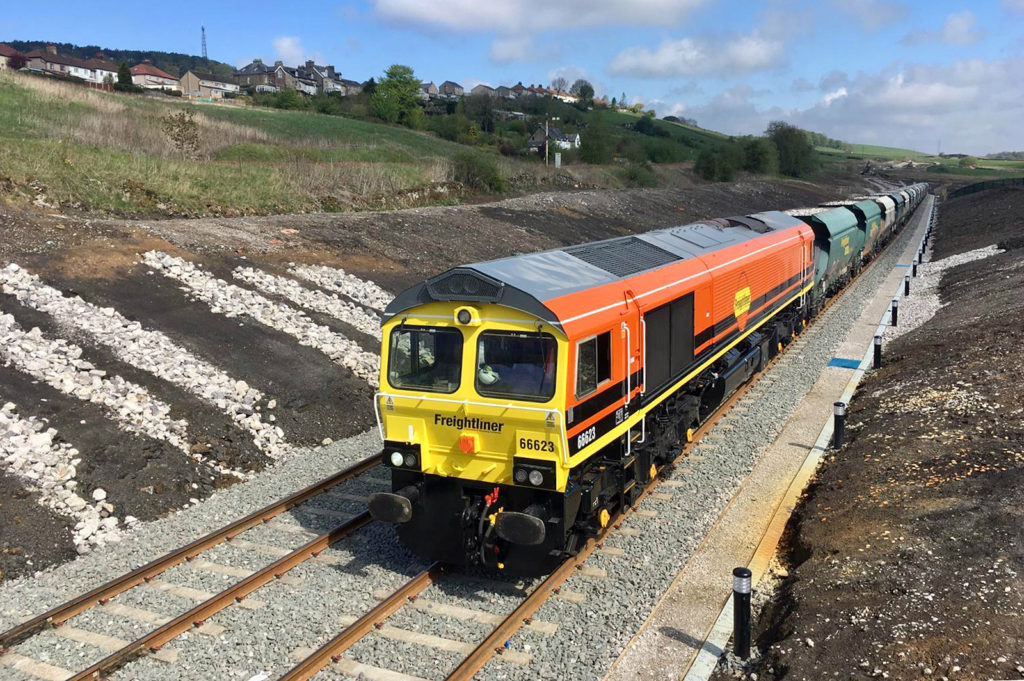 Future plans
Andy was upbeat about the future: "We do not think that the Covid pandemic has created any lasting damage to the rail freight sector, but what it has done is showed what we can do, which will encourage existing users to do more, or non-rail users to look at how we can help."
Signs at present are that the previous freight traffics will return once the pandemic is over, with some potential for increased traffic if a diminished passenger timetable permits additional pathways on busy routes. Andy does not think that the experience has called for any specific improvement projects, with Network Rail's ongoing programme of enhancements to the Strategic Freight Network, although the impact of government-funding reductions has yet to be established.
Further electrification is clearly the biggest elephant in the room. Andy notes that it offers the freight railway significant environmental benefits and carbon gains, and there are some in-fill schemes which make tremendous sense, such as short terminal connections to Trafford Park and London Gateway. He advised that "the freight sector has long had an aspiration to see the route from Felixstowe to Peterborough electrified. We would, of course, be able to make good use of other main-line electrification such as the North-South Spine, but this is a national policy issue and there is a lot of cross-industry work going on as it is a key element of decarbonisation."
Network Rail published its own Traction Decarbonisation Network Strategy in 2020, responding to the government's 2050 Zero Carbon target. It calls for electrification of around 13,000 single-track kilometres, together with some use of alternative technologies for passenger services where full electrification is unlikely to be viable. It concluded that electrifying freight services offered significant benefits including faster journeys, improved reliability, greater tonnage and improved network capacity.
Although not related to the Covid pandemic, Andy also commented on Brexit: "Conscious of the problems forecast at the ports for road vehicles, we also did some preparatory planning to cope with any increases in international traffic through the Channel Tunnel. Although this hasn't happened to date, we will be ready if it does."
Andy felt that it is the combination of smaller projects that have made the greatest contribution. "Across the network, we have reaped benefits from the incremental improvements we have made over the last decade, and that will continue," he concluded. "As ever, we need to make the best use of what we have – getting more for less where we can."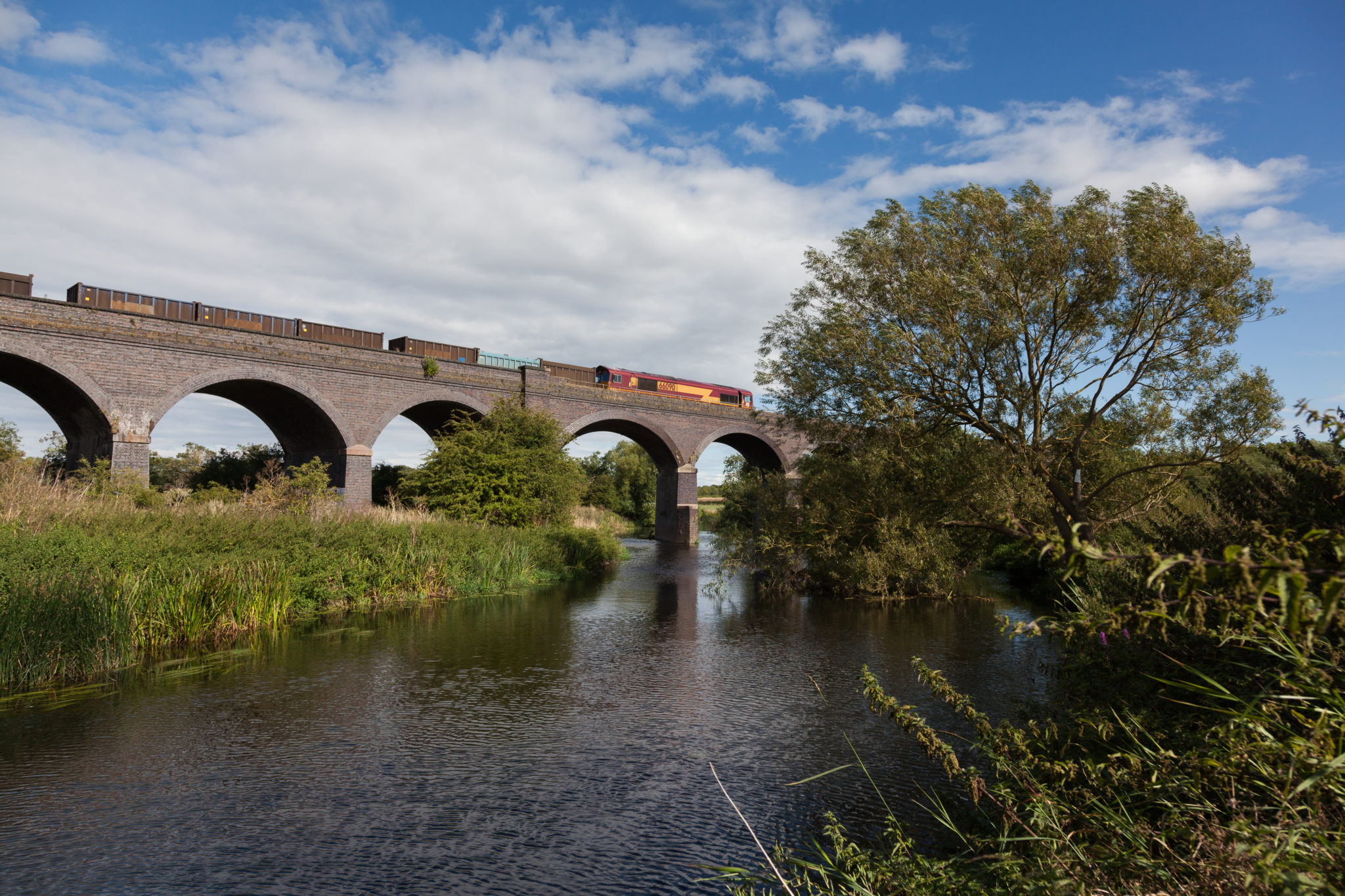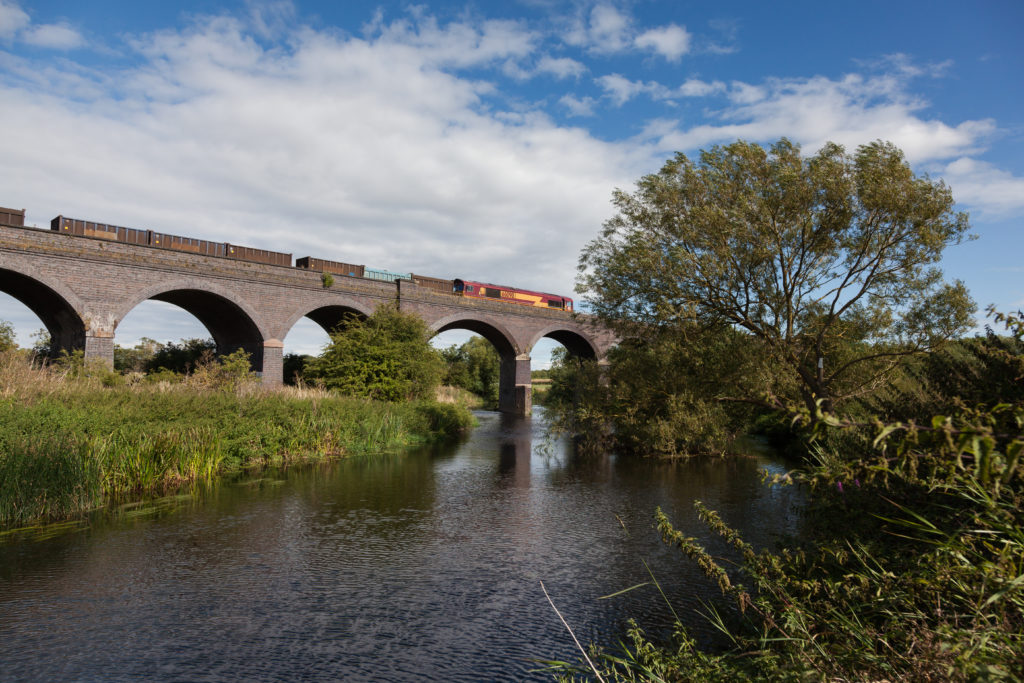 Summing up, Charley stressed Network Rail's commitment to freight. "During the pandemic crisis, we have certainly shown that active collaboration is the best way forward and delivers results. We want to see more freight on the rails and we will all work together to achieve this."