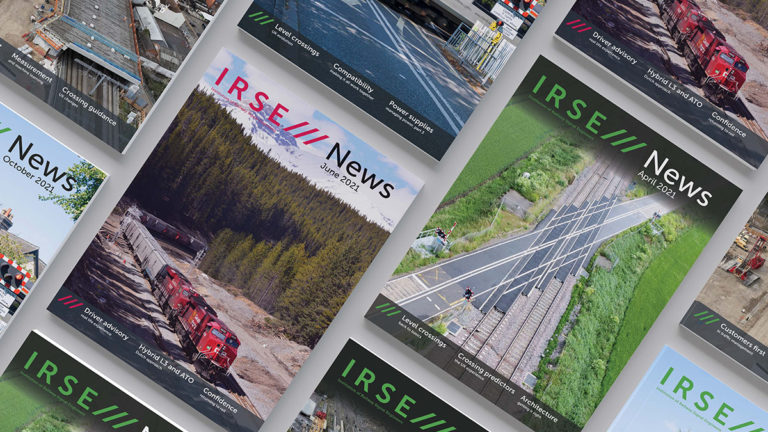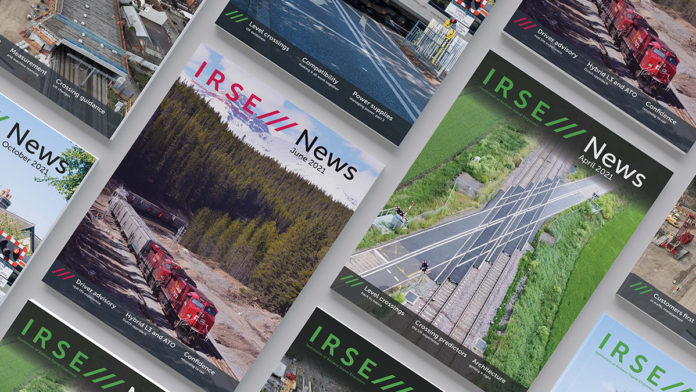 There are many benefits of being a member of a professional engineering institution. These include support and guidance with professional development, seminars, conferences, monthly journals, and the award of post-nominals once registered as a professional engineer with the Engineering Council. Becoming professionally registered is a major achievement in an engineer's career.
There are over 30 professional engineering institutions licenced by the Engineering Council covering all sorts of engineering disciplines with some, such as the Institution of Railway Signalling Engineers (IRSE) and the Permanent Way Institution (PWI), dedicated to railway engineering. This month we look at the IRSE.
International membership
The IRSE is the professional institution for all those engaged in, or associated with, railway signalling and telecoms, train control, traffic management and allied professions. The Institution was formed in 1912, and has its headquarters in London. The IRSE and its members are active worldwide, with 50% of its membership from outside the UK. The Institution aims to advance the science and practice of train control and communications engineering within the industry, and to maintain high standards of knowledge and competence within the profession.
Some may assume wrongly that membership of the IRSE is only for signal engineers who design, install and maintain 'signals'. This is certainly not the case. When the IRSE was formed in 1912 the Memorandum of Association (which remain largely unchanged to this day) says: "the objectives of the Institution are for the advancement for the public benefit of the science and practice of signalling (which shall mean the whole of the apparatus, electrical, mechanical or otherwise, methods, regulations and principles whereby the movement of railway or other traffic is controlled)."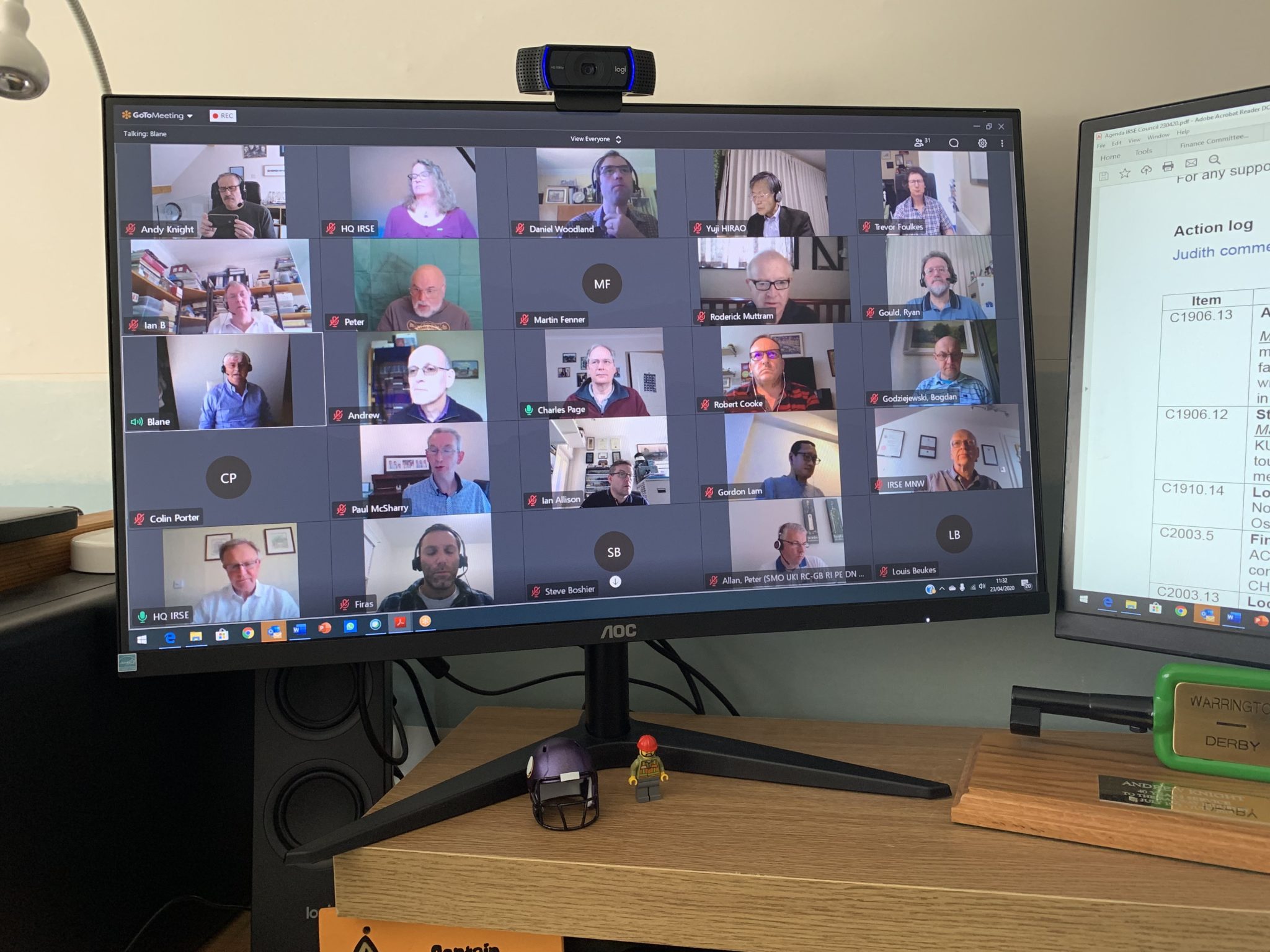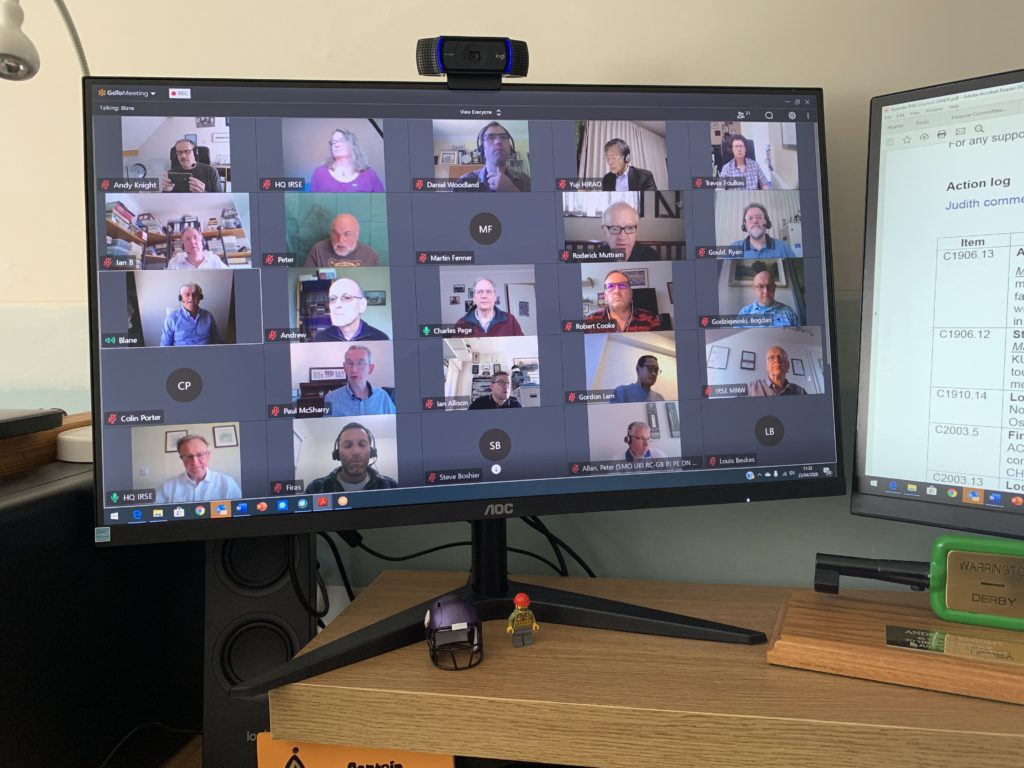 Consider that this was decades before software, so did "or otherwise" foresee the software now being used in all modern control systems? And the "railway or other traffic" neatly covers IP data packet transmission, which now dominates all telecoms transmission used in railway signalling. So it was, and is, a most comprehensive definition that allows the Institution to embrace all technical disciplines and all forms of technology. Despite many attempts over the years, the definition has not been improved.
The Institution had its origins in Britain, but with membership now at an all-time high, and with members from 54 countries around the world, it is genuinely international.
The IRSE is organised in geographic 'local sections' around the world plus the Minor Railways Section, focusing on heritage railways, and the Younger Members Section. The sections organise talks, technical visits, events and competitions throughout the year. Over the last 12 months, and during the Covid-19 pandemic, some sections have organised highly successful online talks and meetings, which have been available to both members and non-members of the IRSE. In general, attendance at these events has been far greater than the previous face-to-face events, and the sections plans to hold both in person and online events when Covid restrictions allow.
The IRSE's International Technical Committee (ITC) provides a multi-national and independent perspective on Railway Control, Command and Signalling (CCS) topics. The ITC comprises industry experts from both suppliers and operators, drawn from more than a dozen countries around the world. It aims to inform and educate both IRSE members and the train control and communications community worldwide, principally by the production of reports on selected topics.
Conferences and conventions
The IRSE also organises paper conferences, conventions and seminars throughout the year, and the output of the major events is published in IRSE News. Webcasts of the Presidential Programme papers and many section events are also available to members and non-members at https://vimeo.com/irse. The institution also publishes a number of textbooks about railway signalling, control, and communications.
The bi-annual IRSE International Convention is a weeklong programme of presentations, technical visits and networking opportunities for mainline and metro professionals, and work has already begun on planning the next Connection to be held in Glasgow in September 2022.
ASPECT is the IRSE's international technical conference, normally held every two years. It welcomes papers on the topics that make up its name: automation, signalling, performance, equipment, control, and telecoms. It last took place in Delft in the Netherlands and was hosted at the Delft University of Technology. With delegates and speakers from countries all over the world, papers covering all types of railway signalling were presented.
The IRSE is licensed by the Engineering Council to assess applicants for professional engineering registration for Chartered Engineer (CEng), Incorporated Engineer (IEng), and Engineering Technician (EngTech). A professional registration interview will be required for CEng and IEng, which will always be undertaken by two of the Institution's trained volunteer members who will have experience of the work undertaken by the applicant. For applicants who do not have the required academic qualifications for professional registration, passing the IRSE Exam organised by the Institution is one way of demonstrating further learning.
Licensing
The IRSE Licensing Scheme provides the industry with assurance about the competence of individuals to carry out safety-critical or safety-related technical work on signalling and railway telecoms equipment and systems. It provides an accepted cross-industry benchmark of competence for personnel carrying out a range of activities from maintenance through design, installation, testing, project engineering and senior technical management. All licence holders must abide by the Obligations of Licence Holders, which sets out the professional standards expected, which are accredited to the international standard for personnel certification, ISO17024.
IRSE Licensing develops and maintains competence standards for a wide range of signalling and telecoms activities, with assistance from scheme users and technical experts. The competence assessment checklists (CACs) list the specific skills and underpinning knowledge needed to carry out any particular category or type of work. For example, the licence categories for signalling maintenance personnel include assistant maintainer, maintainer, fault finder and maintenance manager.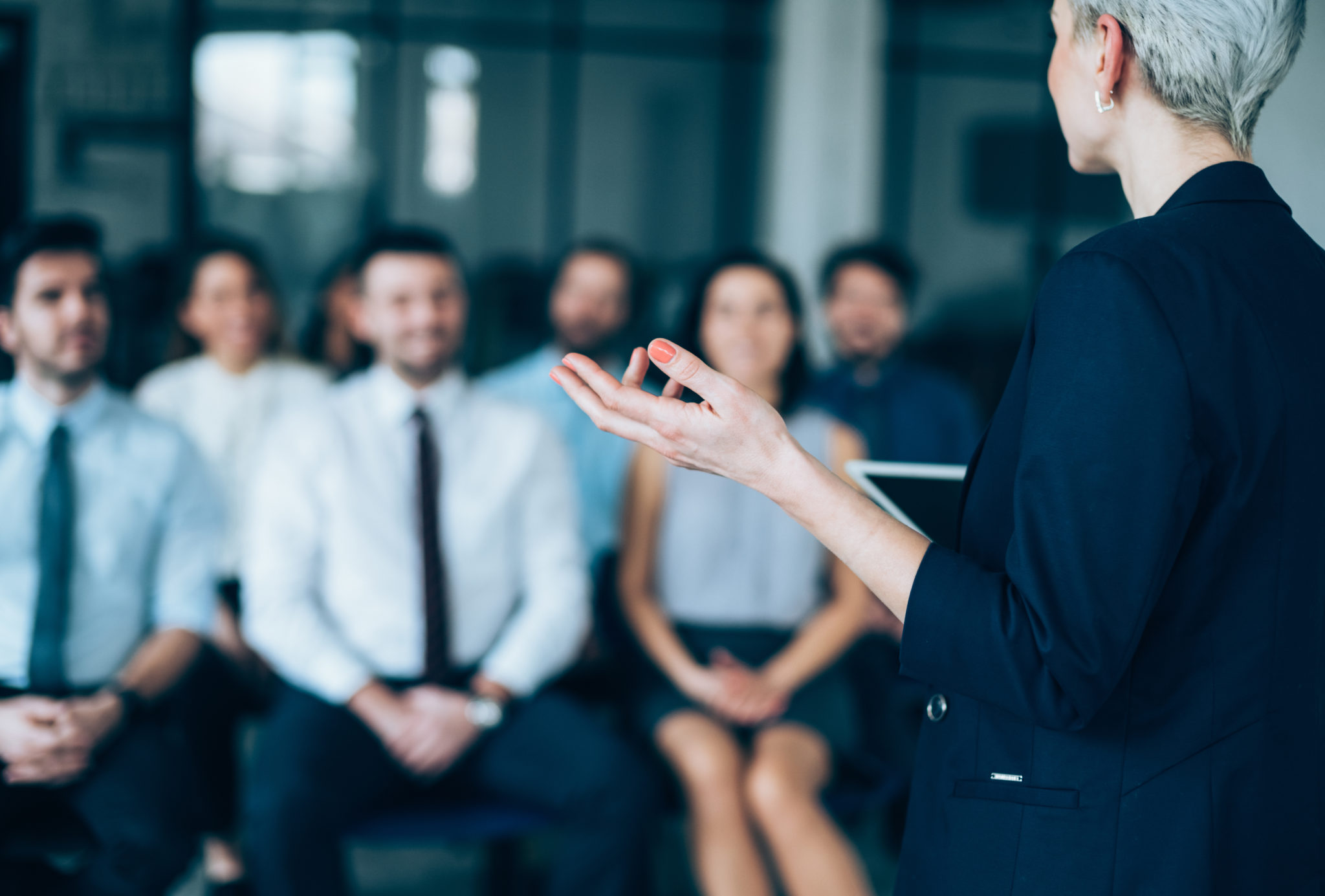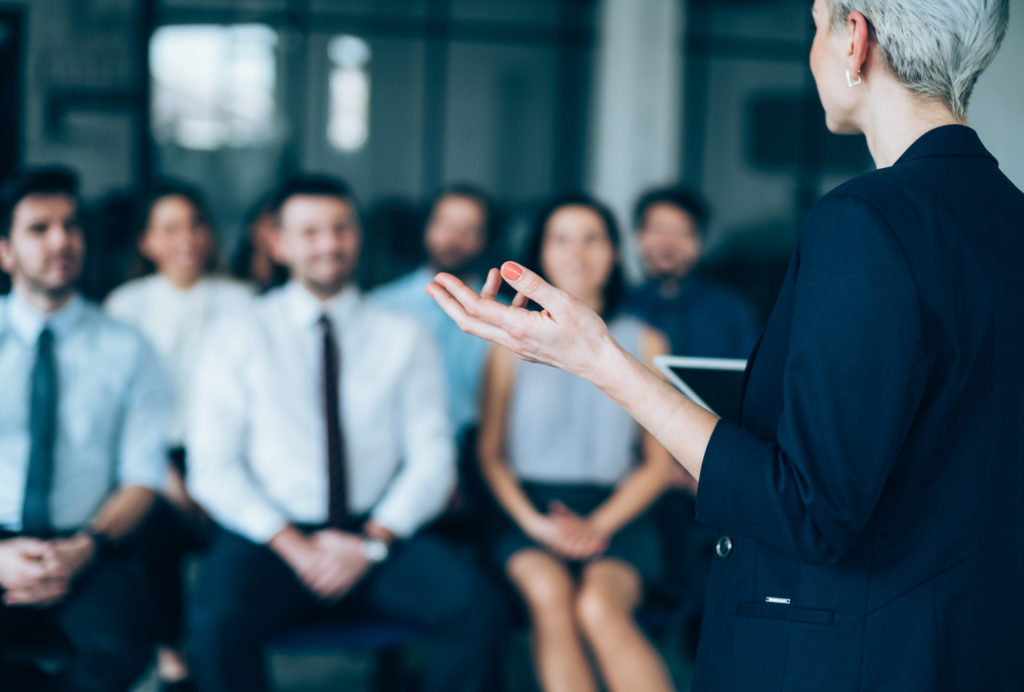 Individuals are assessed against the competence standards using a two-stage assessment process to ensure impartial collection and review of evidence. On successful completion of the process, a licence is issued. Logbooks are used to record details of training, qualifications and work experience, and IRSE licence holders are required to maintain their logbook, which assessors will review as part of the assessment process.
If things go wrong, a complaint about a licence holder can be made to the Licensing Team. All complaints are referred to the IRSE Licensing Complaints Sub-Committee for technical review. Where a complaint is upheld, a licence holder may be given an endorsement on their licence or be required to undergo further training. In the most serious cases the licence may be revoked.
Grades of membership
There are several grades of membership with the IRSE. Affiliate membership is open to those currently in full-time or part-time education relevant to the profession, or who are currently on a formal training programme relating to train control systems, telecoms, or railway systems engineering. It is also open to anyone who may not have a specific technical background, qualification or experience, but who are engaged in, connected with, or simply interested in the profession.
Accredited Technician membership is for those actively engaged in the railway control and communication engineering profession and working at a responsible experience level, and who are able to demonstrate their competency in signalling or telecommunications engineering through an apprenticeship or competence assessment scheme.
Associate Member (AMIRSE) is for those working at responsible experience level, exercising their professional engineering judgment in the field of railway control and telecoms, and making decisions on specific areas of their work.
Member (MIRSE) is for those working at senior responsibility, taking significant engineering decisions affecting technical and organisational output and providing guidance to others.
Fellow (FIRSE) is for senior managers in railway control and communications businesses who dictate business and technical policy and for those recognised as experts in their field of railway control and telecoms.
So, the IRSE is the professional engineering institution to assist anyone with their career in railway signalling and telecoms, but also for anyone interested in the science of railway signalling, telecoms, and train control, and located anywhere in the world.
---
If you would like more information on the IRSE, please visit www.irse.org, email [email protected] or phone on +44 (0)20 7808 1186.