Innotrans has been held in Berlin every two years since 1996. Back then, it was an entirely German event with just 151 stands and 6,376 visitors. Thereafter it steadily grew in international importance so that by 2008 it had 85,592 visitors and only 48% of its 1,914 stands were those of German companies.
At the beginning of the Covid pandemic, the 2020 fair was postponed until April 2021 and was then cancelled when this proved not to be possible. Hence this year's Innotrans was the first for four years. It had 2,834 exhibitors from 56 counties and attracted 137,394 visitors. As a comparison there were 232 stands at last year's Railtex/Infrarail.
Accommodating Innotrans at the Berlin Messe exhibition grounds required all its 42 exhibition halls, providing a total covered area of 108,000 square metres. There were also 3.5km of outdoor track displaying 124 rail vehicles and a bus display with 14 buses.
Innotrans also had a full event schedule which ranged from short exhibitor presentations to conventions of a few hours, considering topics such as rail automatics, 5G in mobility, ERTMS, and design for passenger experience. Videos of most of these conventions can be seen on the Innotrans website.
It was also a platform to launch new products and announce various agreements. Of these, perhaps the most newsworthy was the Memorandum of Understanding signed by the Chief Executives of Deutsche Bahn and Ukrsalisnyzja (UZ) which guarantees Ukraine's railways support for reconstruction after the war and collaboration on expanding rail freight corridors and terminal capacity.
With so much to see and do it is only possible to cover a small fraction of what was on offer at Innotrans. What follows is a necessarily arbitrary description of what caught my eye.
RIA's pavilions
Britain ranked fifth at Innotrans in respect of stands at the show. The top five countries were Germany (998); France (219); Italy (206); Switzerland (138); and the UK (109). Many of the UK companies were at two separate pavilions organised by the Railway Industry Association (RIA) which had also arranged a reception at the British Embassy in Berlin hosted by the British Ambassador, Jill Gallard. Speaking at this event, Dan Moore, the Department for Transport's (DfT) director of strategy and analysis confirmed the UK Government's commitment to supporting rail exports.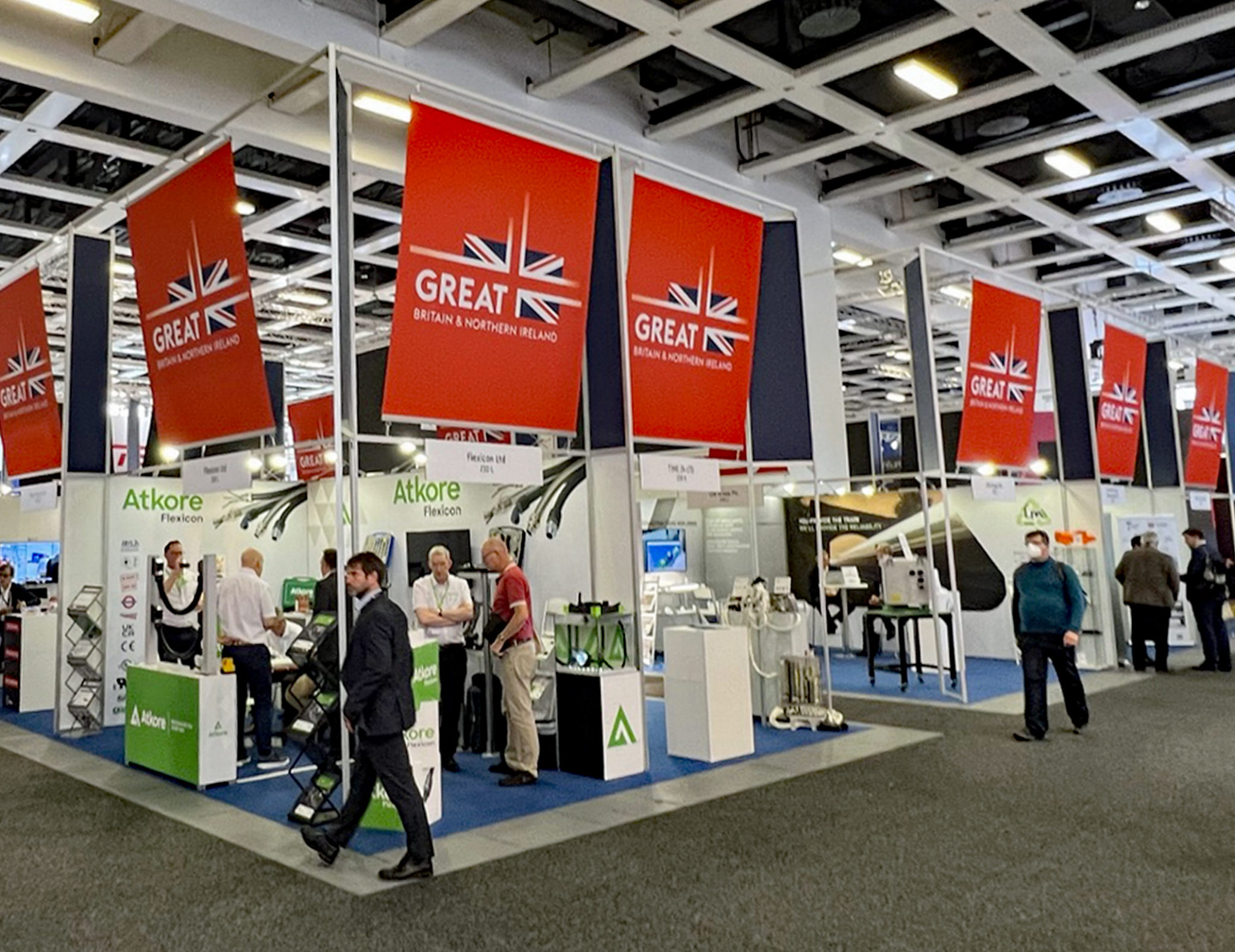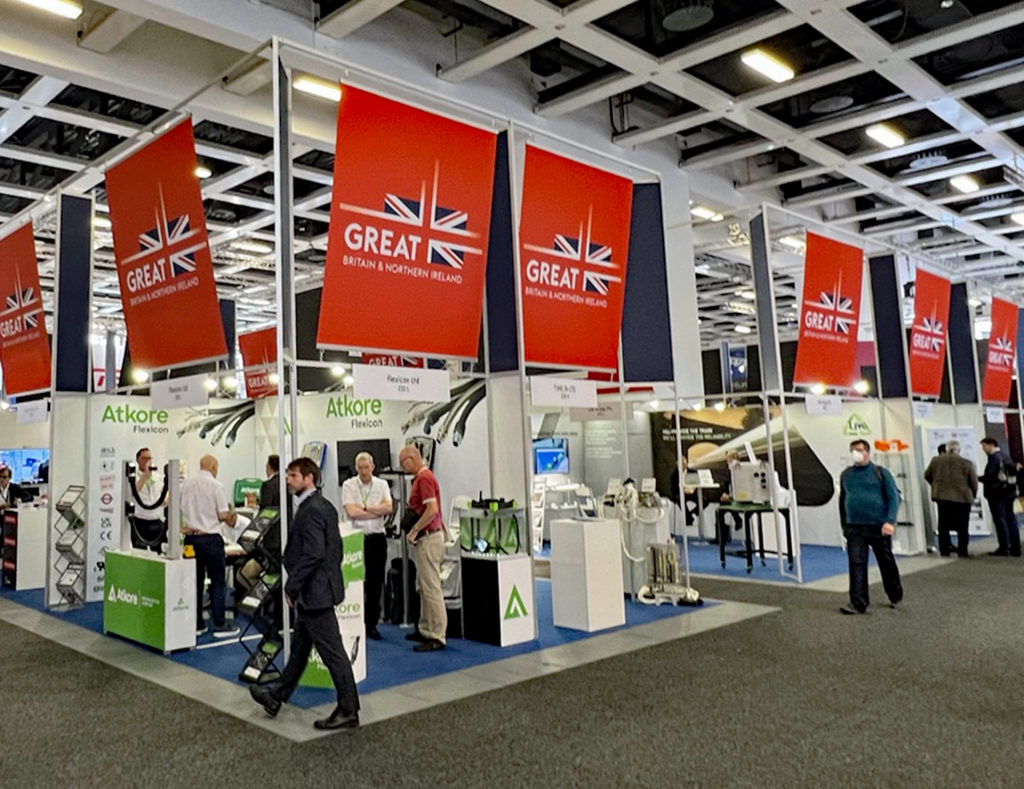 Innovate UK had a stand at the larger pavilion where winners of its First of a Kind competition funded by the DfT, showcased its products. Here, Incremental demonstrated its real-time incident management system, RAPPORT. Chrome Angel demonstrated its "serious game playing" approach to train crew training and educating station staff about problems faced by disabled passengers.
Also on this larger pavilion was One Big Circle which demonstrated its on-train Automated Intelligent Video Review video capture system to detect infrastructure anomalies. Lotus Engineering was also there to promote the use of its automotive technologies in a rail environment such as noise cancelling sound systems in a passenger rail vehicle.
The other pavilion was set up by RIA, in association with the Welsh Government, to promote Welsh companies at Innotrans. The intention was also to attract inward investment, for example to support train production at CAF's Newport plant and the infrastructure work for the Global Centre of Rail Excellence (GCRE). This is the rail testing centre test track being built on a closed surface mine 25km northeast of Swansea and which is expected to be operational in 2025.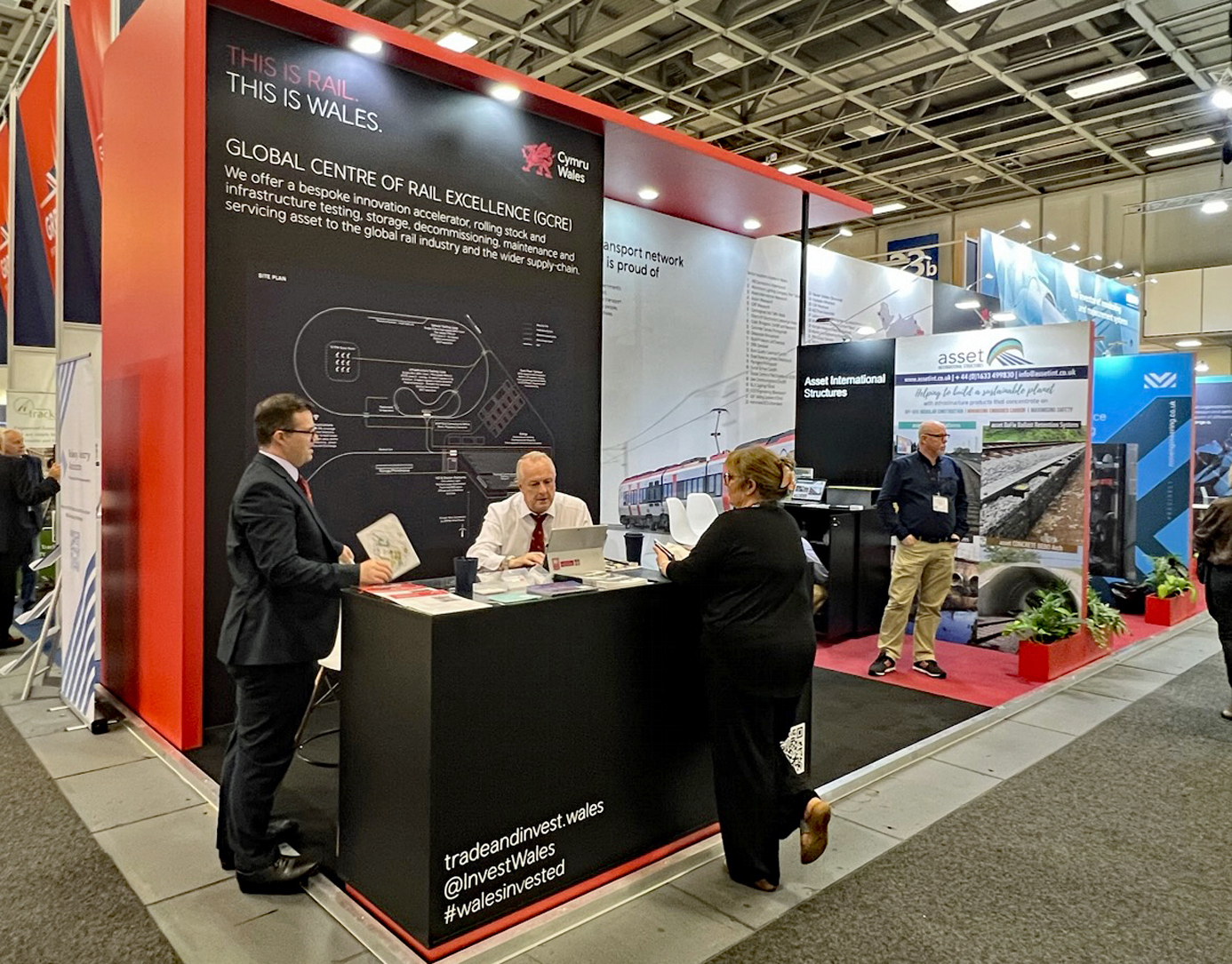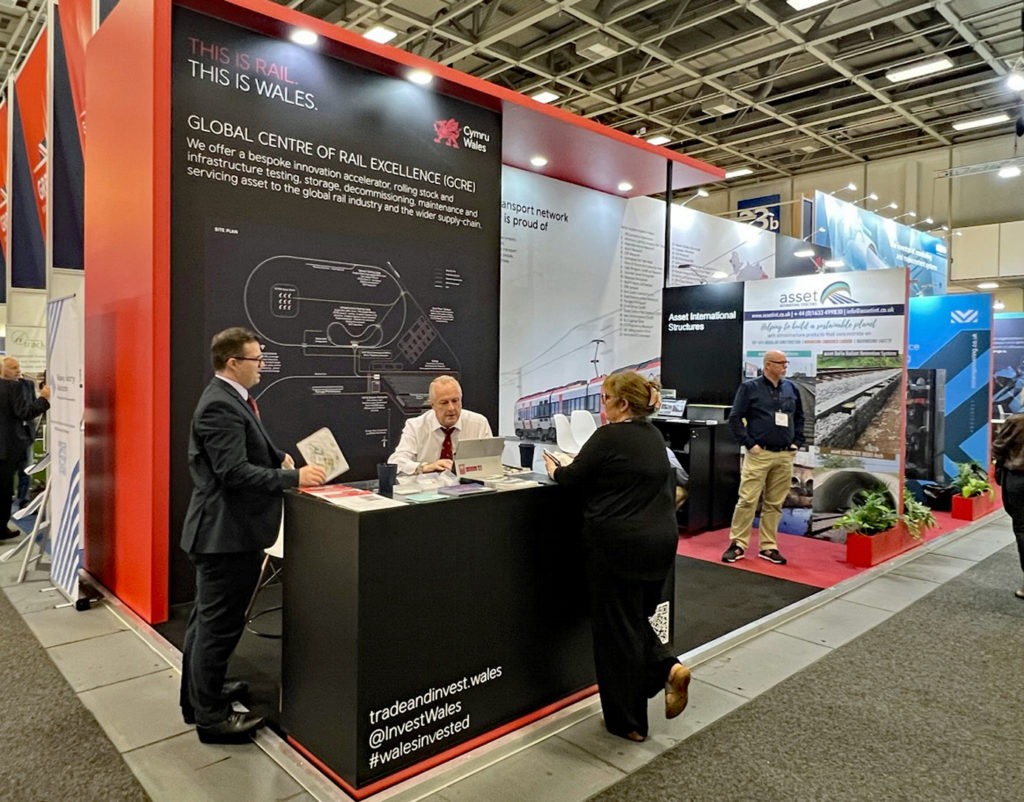 Other UK stands
On its stand, Unipart Rail showcased the innovations of its partner companies. These included Park Signalling's next generation RETB signalling which provides affordable digital in-cab signalling on remote single-track routes. Also on show was the Squirrel inspection robot produced by Acuity Robotics which climbs metallic structures, and the portable tCat trolley which surveys OLE and track clearances. For OLE installation, the Gripple catenary droppers can be installed up to eight times faster than conventional droppers using their quickly adjusted lockable release cams.
Though Progress Rail is an international company, the UK element of its stand concerned its cast crossings and had a video demonstrating how around 60% of its crossings supplied to Network Rail (over 5,000 to date) are explosive depth hardened. This involves fixing Semtex to a crossing and detonating it to work harden to manganese steel.
Oe electrics had on display a much smaller product – its easily replaced USB modules which can be replaced in situ without the need to switch off power. On the Icomera stand the Visor app, developed by its UK subsidiary, GoMedia, was on display. This has been developed in collaboration with the Royal National Institute of Blind People to help visually impaired people navigate the UK public transport network. It works by recognising NaviLens BIDI codes which, unlike QR codes, can be read from up to 20 metres away.
The UK rail service sector was well represented at the CityCube, a conference and event hall opened in 2014. On its stand Mott McDonald gave presentations on digital efficiency on major programmes, commissioning rail systems, and digital project management solutions. Meanwhile, Atkins demonstrated its decarbonomics system which offers a carbon reduction service for entire building portfolios. Also on its stand was a demonstration of how 3D surveying had produced a digital twin which had been used to design the current Dalmeny to Haymarket electrification scheme.
With much of its R&D activity outside the UK, the University of Birmingham's Centre for Railway Research and Education (BCRRE) was at Innotrans to further raise its international profile. At Innotrans it signed agreements with various organisations including one with the Welsh Government to partner innovation activities at the new GCRE test site. BCRRE also announced its new Rail Innovation Cluster which aims to provide SMEs with a greater value innovative capability.
Other stands of interest
The Australian Railway Association led the furthest travelled delegation of 180 Australian rail industry delegates from 49 organisations. With £90 billion to be invested in the country's rail network over the next 15 years, the delegation aimed to connect with suitable businesses, look for new solutions to implement these projects, and attract skilled workers to close its skills gap.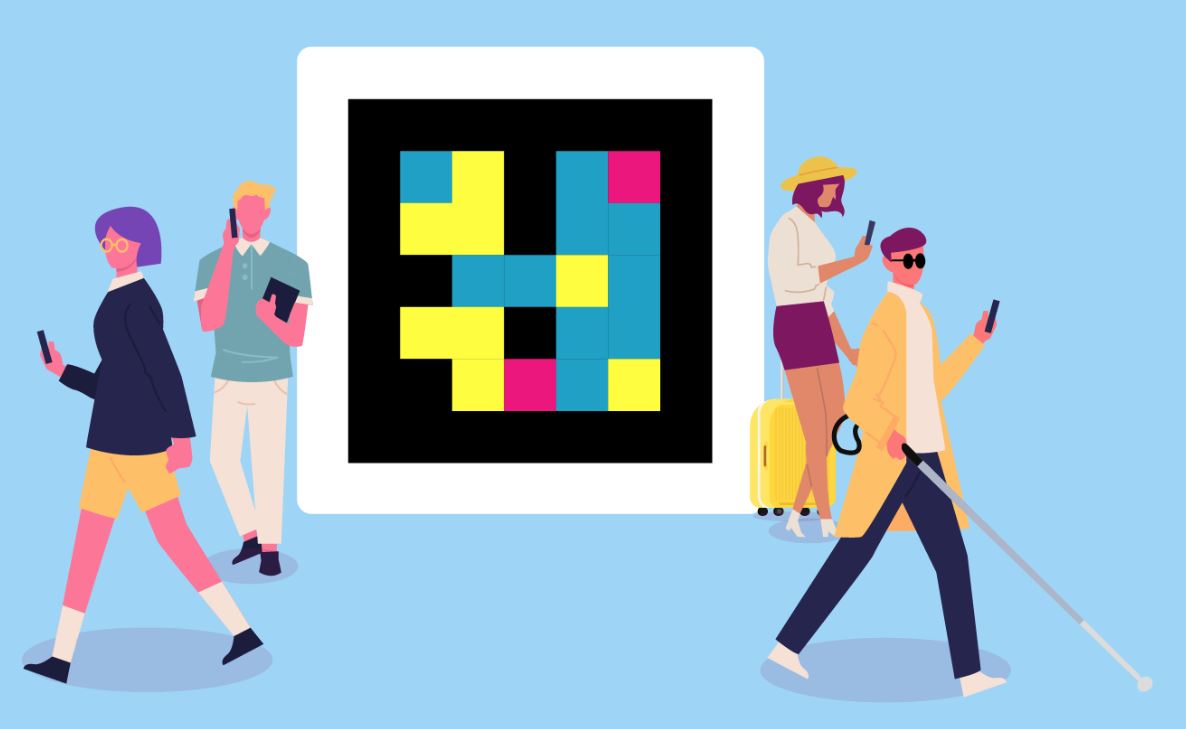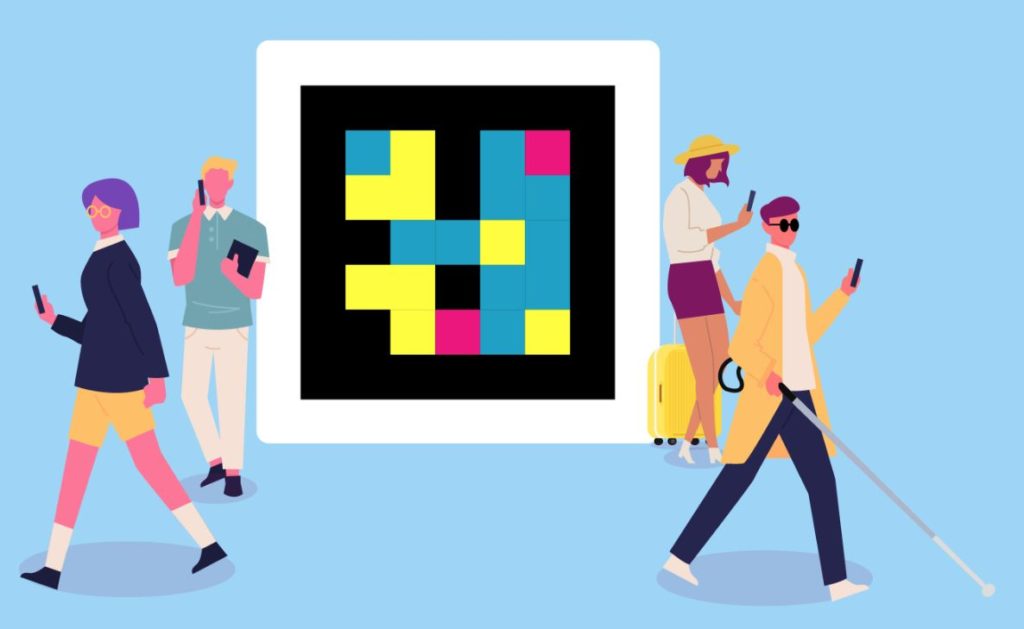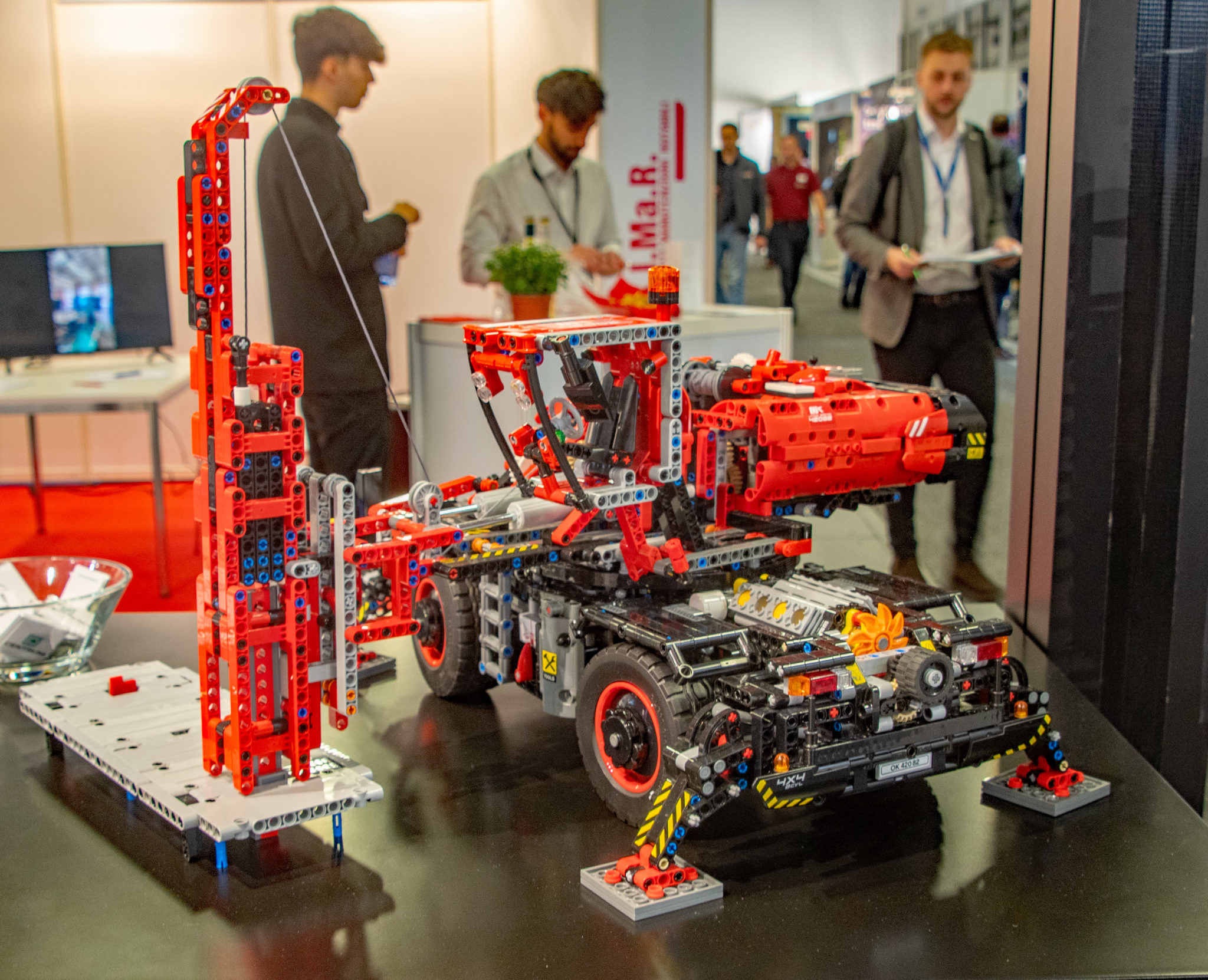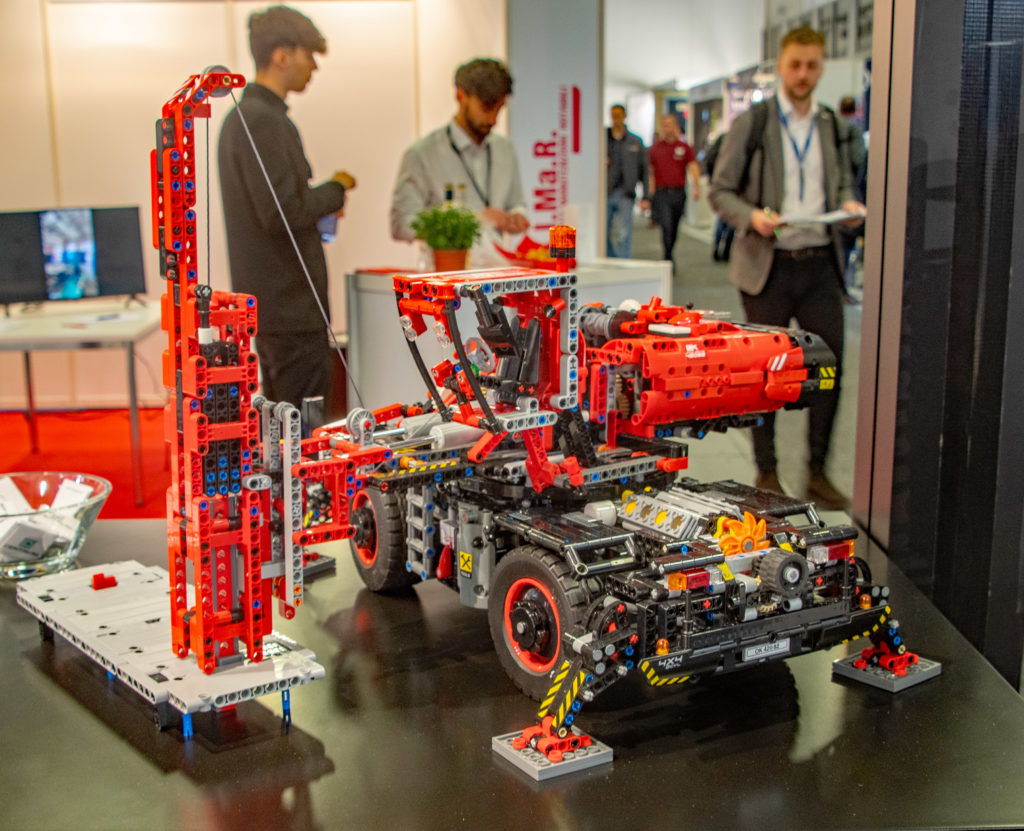 Denmark is famous as the home of Lego and, amongst electrification aficionados, for its rolling programme of 1,400 single track kilometres which started in 2015. This is being delivered by a consortium of Siemens and Danish contractor Aarsleff Rail whose stand naturally featured a LEGO model of an electrification piling rig.
Hitachi Metals had an interesting electrification innovation that monitored contact wire wear by embedding an insulated wire within it. This wire's insulation wears through when the contact wire wear limit is exceeded to trigger a warning signal. A technology developed for submarines, inertial navigation systems using fibre optic gyroscopes were on display at the iXblue stand. This provides location information accurate to within 13cm for every kilometre for which GPS is not available. On the Fraunhofer stand it was fascinating to watch the company's prototype lightweight mobile robot steam cleaner navigate its way to clean a coach interior.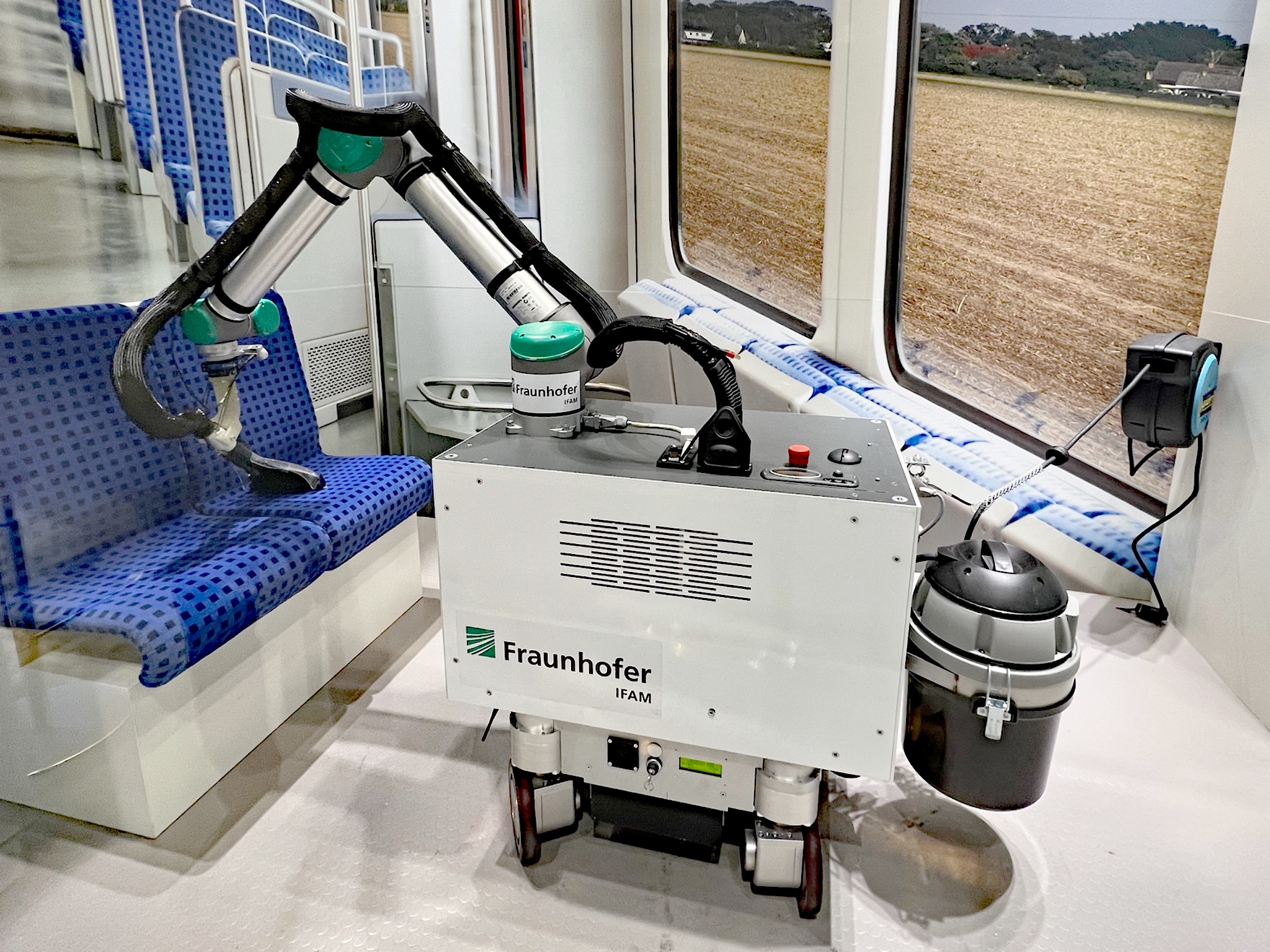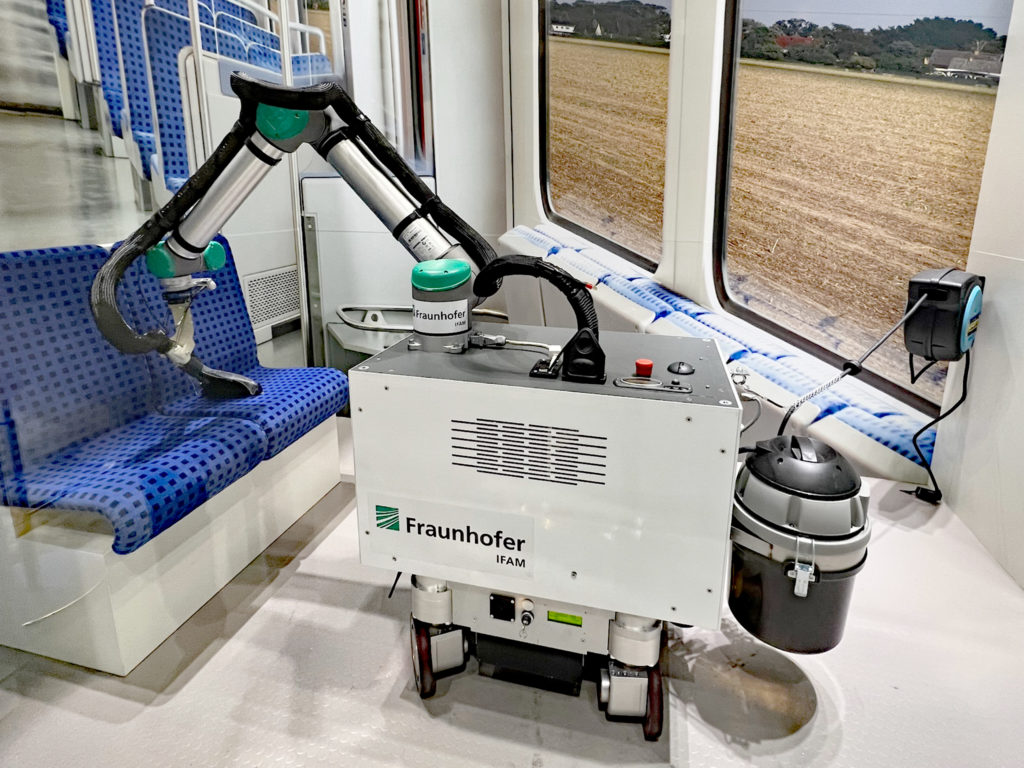 With the current energy crisis, it was perhaps not surprising that multi-national component suppliers Wabtec and Knorr-Bremse were both promoting their efficient low-carbon products. Wabtec's Trip Optimizer™ is a smart train cruise-control used on 17 US railroads that is claimed to offer 10% fuel savings. Knorr-Bremse was showing its LEADER system which helps drivers adopt an energy-efficient driving style and is claimed to save, on average, 15% fuel savings. Both companies also promoted their energy-efficient heating, ventilation, and air conditioning systems (HVAC) which also use refrigerants with a global warming potential less than 1% of current refrigerants.
Without doubt, Siemens had the largest stand at the show and needed its own guide plan showing the stand's 58 displays. These were arranged into four areas: i) lifecycle cost-optimized rail infrastructure and rolling stock; ii) 100% system availability; iii) maximised network capacity; and iv) optimised customer experience and processes. These are all supported by the Siemens Xcelerator, the company's new digital business platform which has open interfaces to accelerate digital transformation and sustainability in mobility at scale. Hence the stand's slogan was 'Destination Digital.'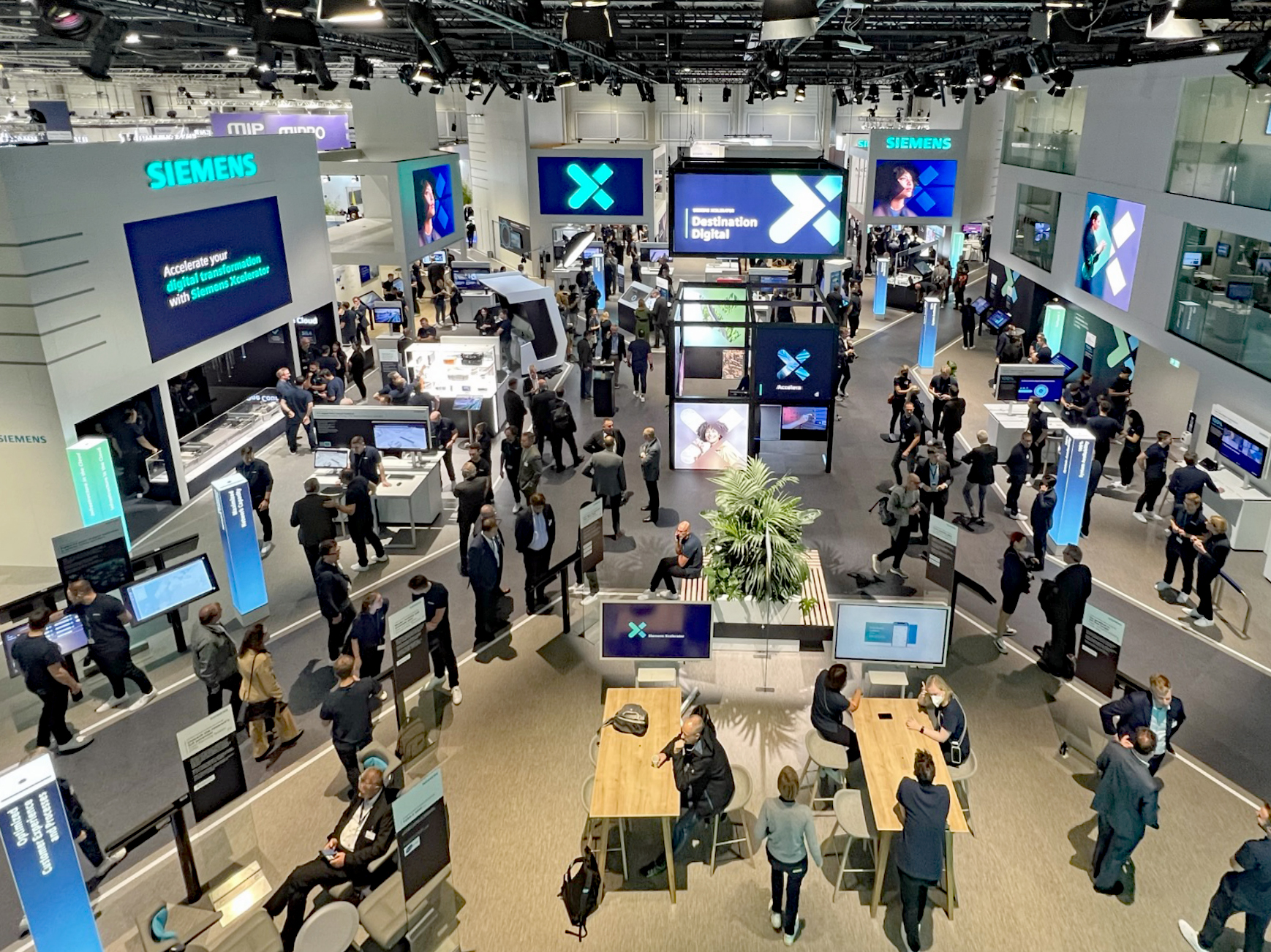 Rolling Stock
Of the outdoor displays, Stadler's trains provided the greatest UK interest with three new classes of vehicles for Wales and Liverpool. Launching the Class 777 units, Liverpool Mayor Steve Rotheram advised that they would be in service by the end of the year. Fifty-three four-car Class 777s have been ordered from Stadler, of which seven are fitted with batteries. The unit on display was one of these and is fitted with a 320kWh battery which gives it a range 55 kilometres beyond Merseyrail's third rail network.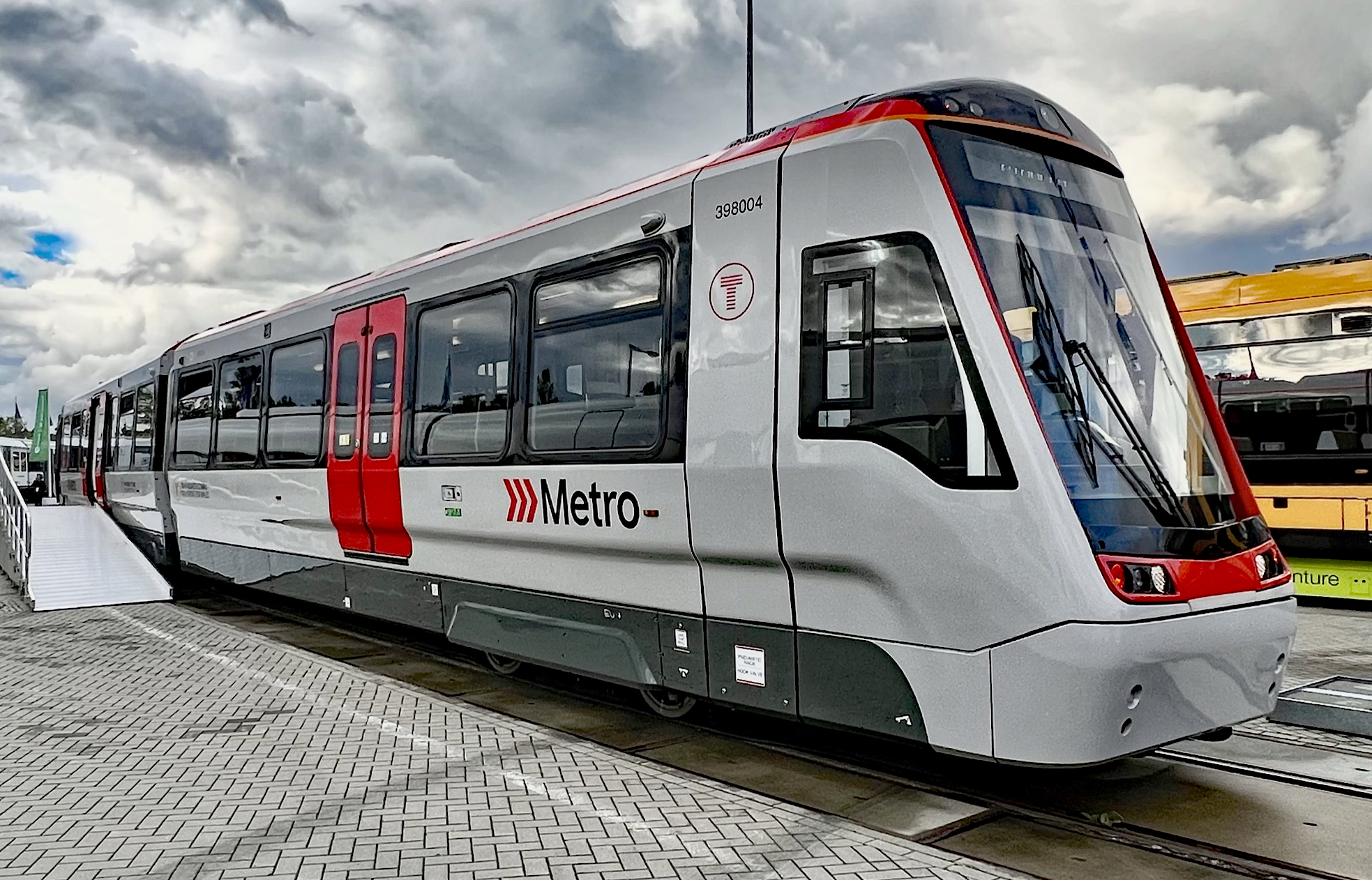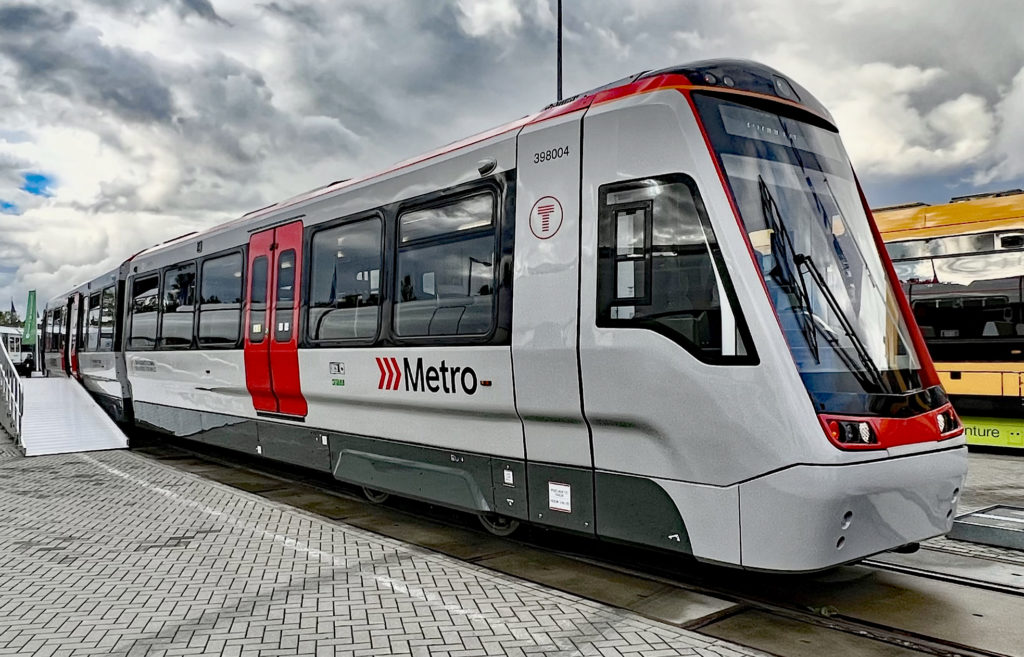 The new Transport for Wales (TfW) trains showcased by Stadler were the Class 398 100-km/hr tram train CITYLINK units and Class 756 FLIRT units which are expected to enter service in 2024. 36 x Class 398 units have been ordered as well as 7 x three-car and 17 x four car Class 756 units. These are 120km/hr tri-mode units which can operate from 25kV AC OLE, diesel, and battery power.
Stadler also had on show its 160km/hr FLIRT Akku battery-electric unit which will enter service in Germany this year. In 2021 this unit set a world record by travelling 224 kilometres on a test track in battery mode.
Other units on display included Hitachi's tri-mode Blues unit for Italy, Alstom's Coradia Stream High Capacity double-deck regional train for Germany, and Siemens Desiro HC. Also, for Germany, this unit is configured with two powered single-deck end cars and two double-decker unpowered middle cars.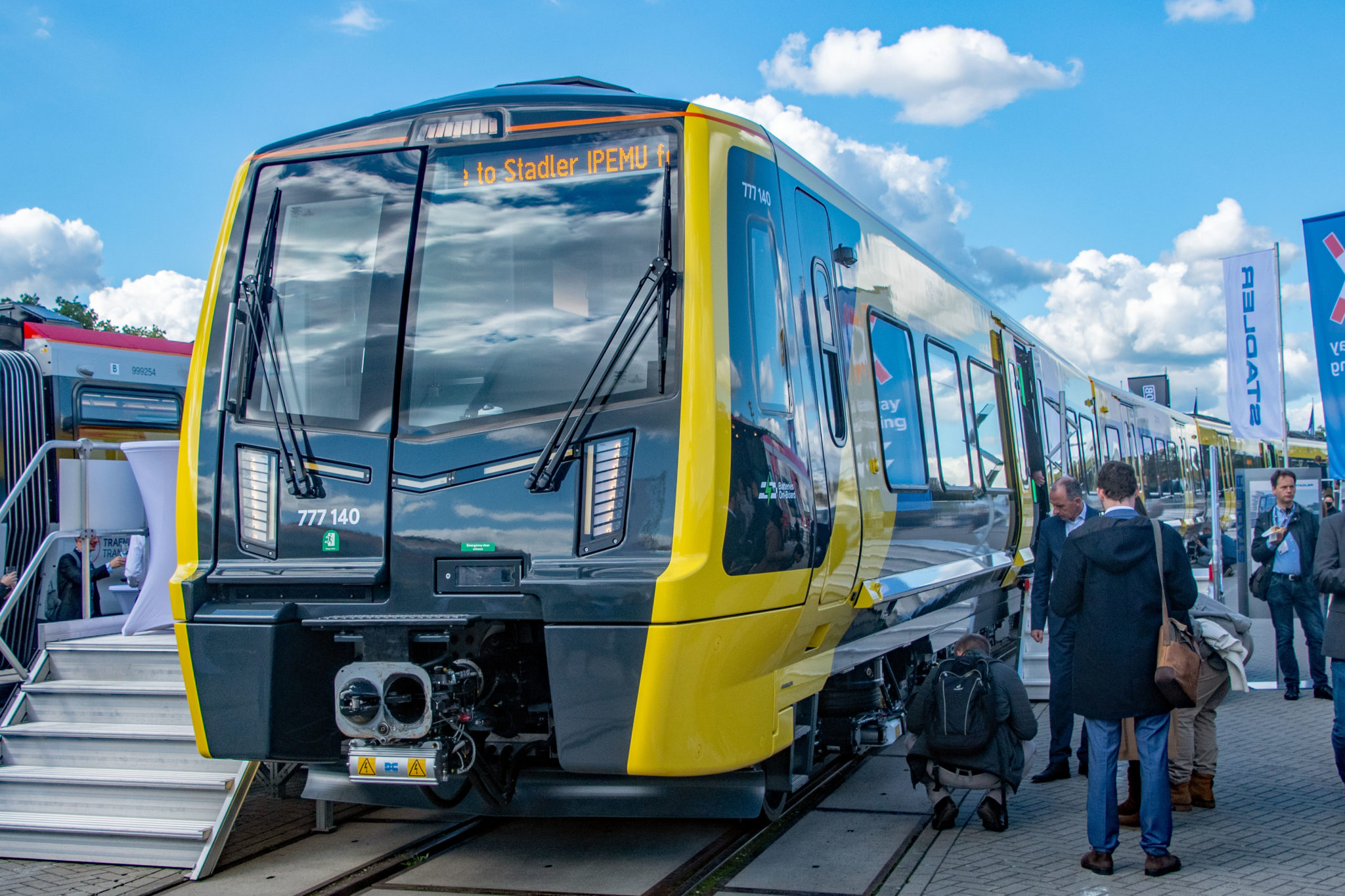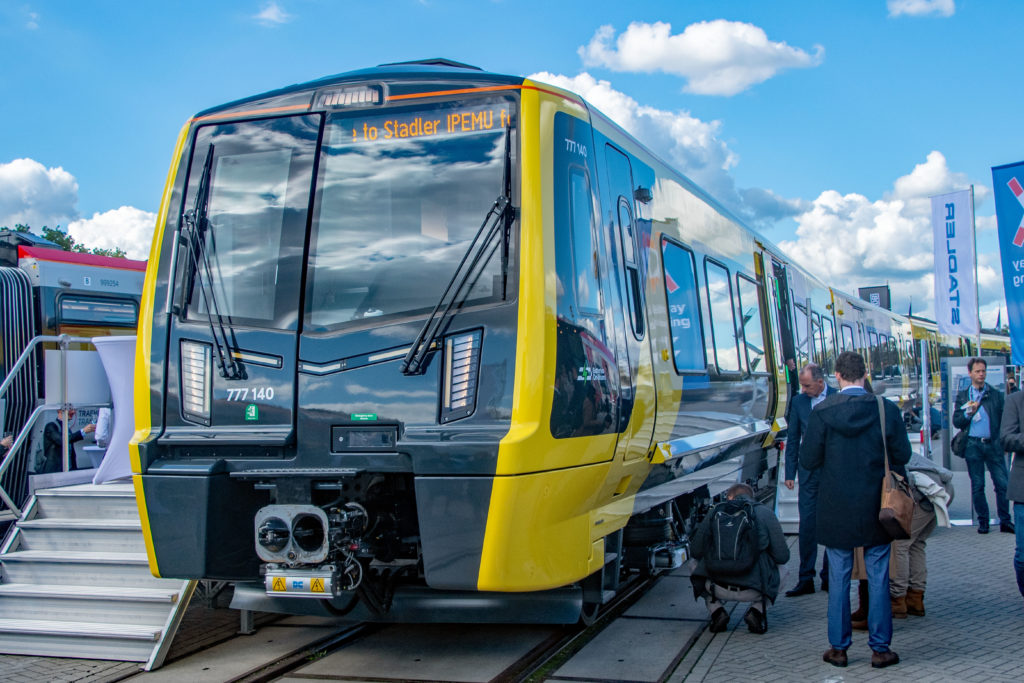 A coach from a Talgo ICE L 230km/hr high speed trainset showed Talgo's unconventional single-wheel articulation system. DB has ordered 23 of these trains which consist of a locomotive and 17 coaches. Talgo claims this offers 45% weight savings over conventional bogie vehicles.
Various trams were on display. Skoda presented its metre-gauge low-floor Skoda 36T tram train which will operate within and between the German cities of Heidelberg, Mannheim, and Ludwigshafen, and can operate catenary-free for up to 800 metres. Stadler also unveiled its new metre-gauge tram, the TINA (total integrated low-floor drive) which should enter service in Darmstadt next year.
The Siemens fully automated X tram will operate on Vienna's new U5 line from 2024. These trams can also be manually driven on existing lines. They have a novel electrically-controlled friction brake which uses a compact, self-contained, electrohydraulic brake actuator which does not require compressed air.
There was an interesting selection of locomotives which highlighted differences between UK and European practice. The TRAXX MS3 locomotive displayed by Alstom, for example, can operate from the 15 kV 16·7 Hz, 25 kV 50 Hz AC as well as 1·5 and 3 kV DC power supplies on the different European networks. It has a maximum power of 6MW and also has a 230kW diesel engine for shunting and last mile operation.
Stadler was displaying Europe's most powerful locomotive, the 9MW EURO9000 which also operates from Europe's four different power systems. It has 2 x 950kW diesel engines for operation on non-electrified lines and to boost power when DC power supplies are used. Siemens were showing Europe's faster locomotive, its 230 km/hr Vectron 230 which has a maximum power of 6.4MW of which Czech Railways has ordered 50 for delivery from 2025.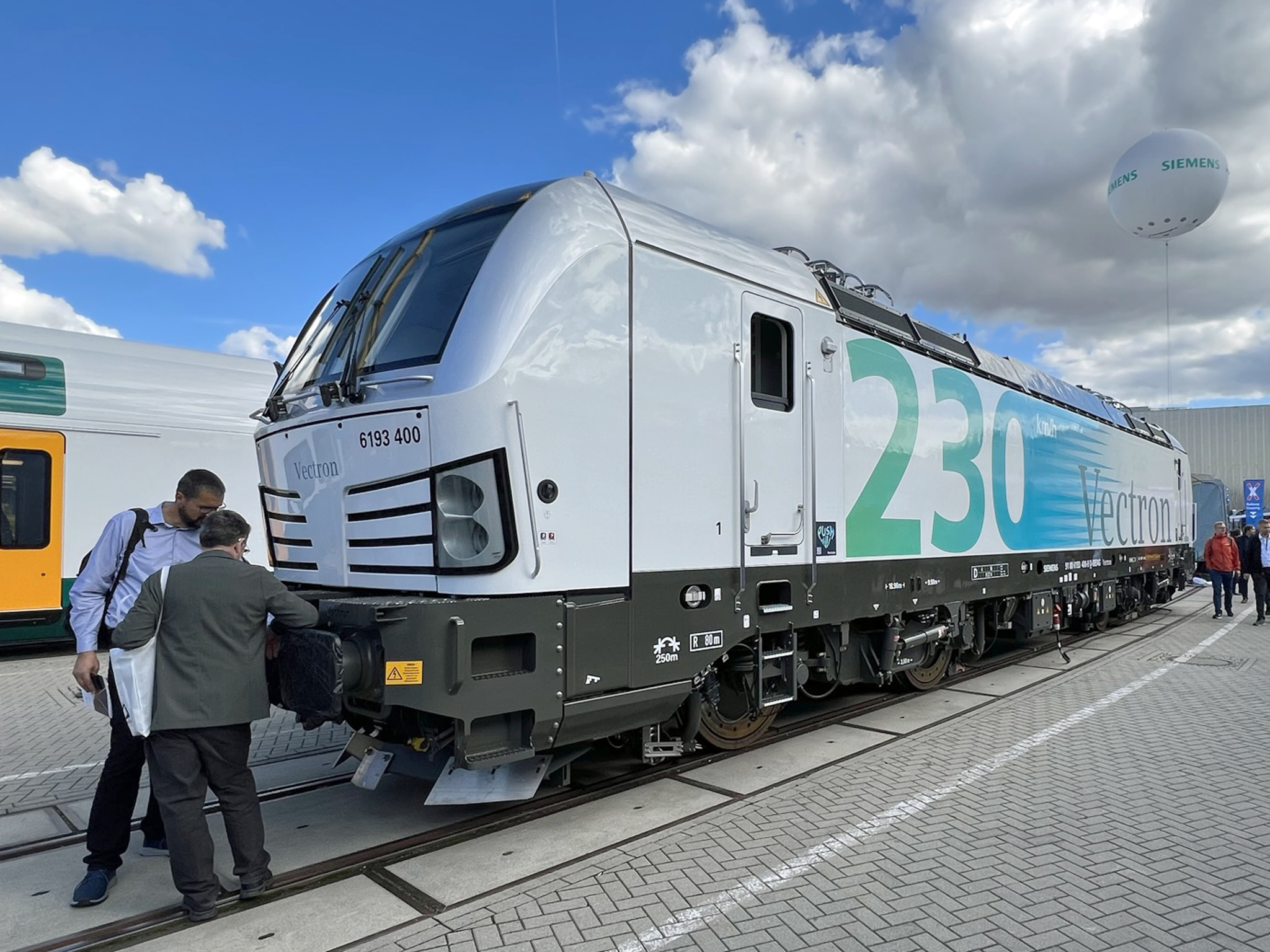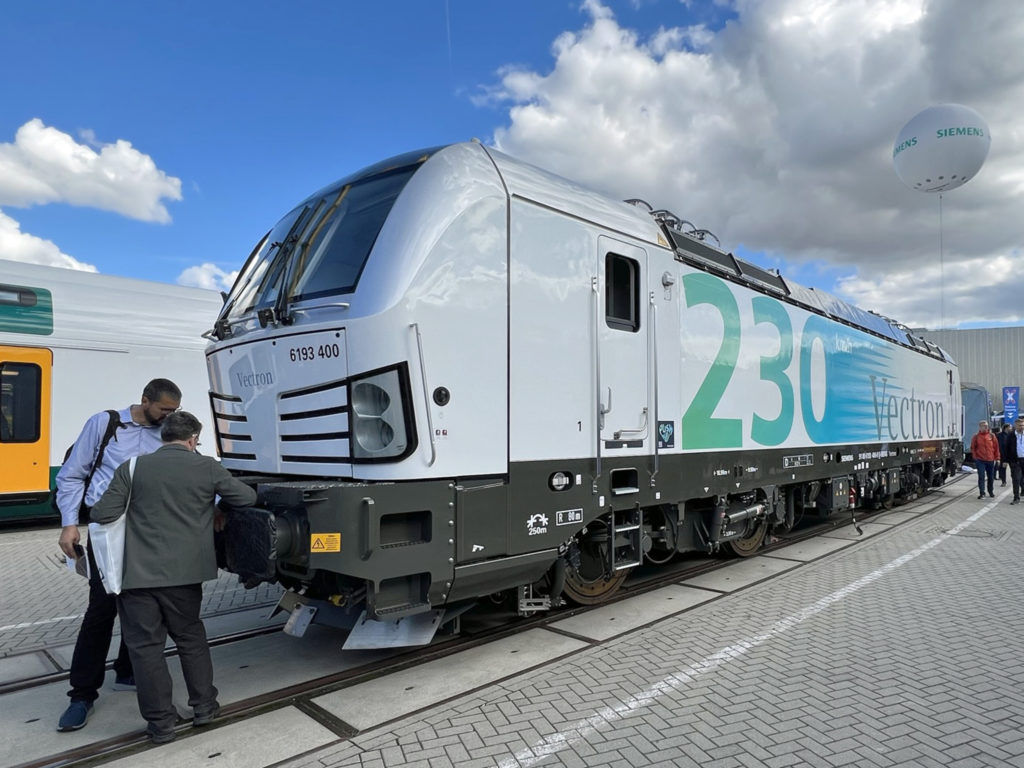 The Chinese rolling stock manufacture CRRC had on shown its 140km/hr 6.4MW BISON electric locomotive which has supercapacitors giving it a 10-kilometre range 'off the wire'. CRRC is developing this locomotive for use by Rail Cargo Hungaria.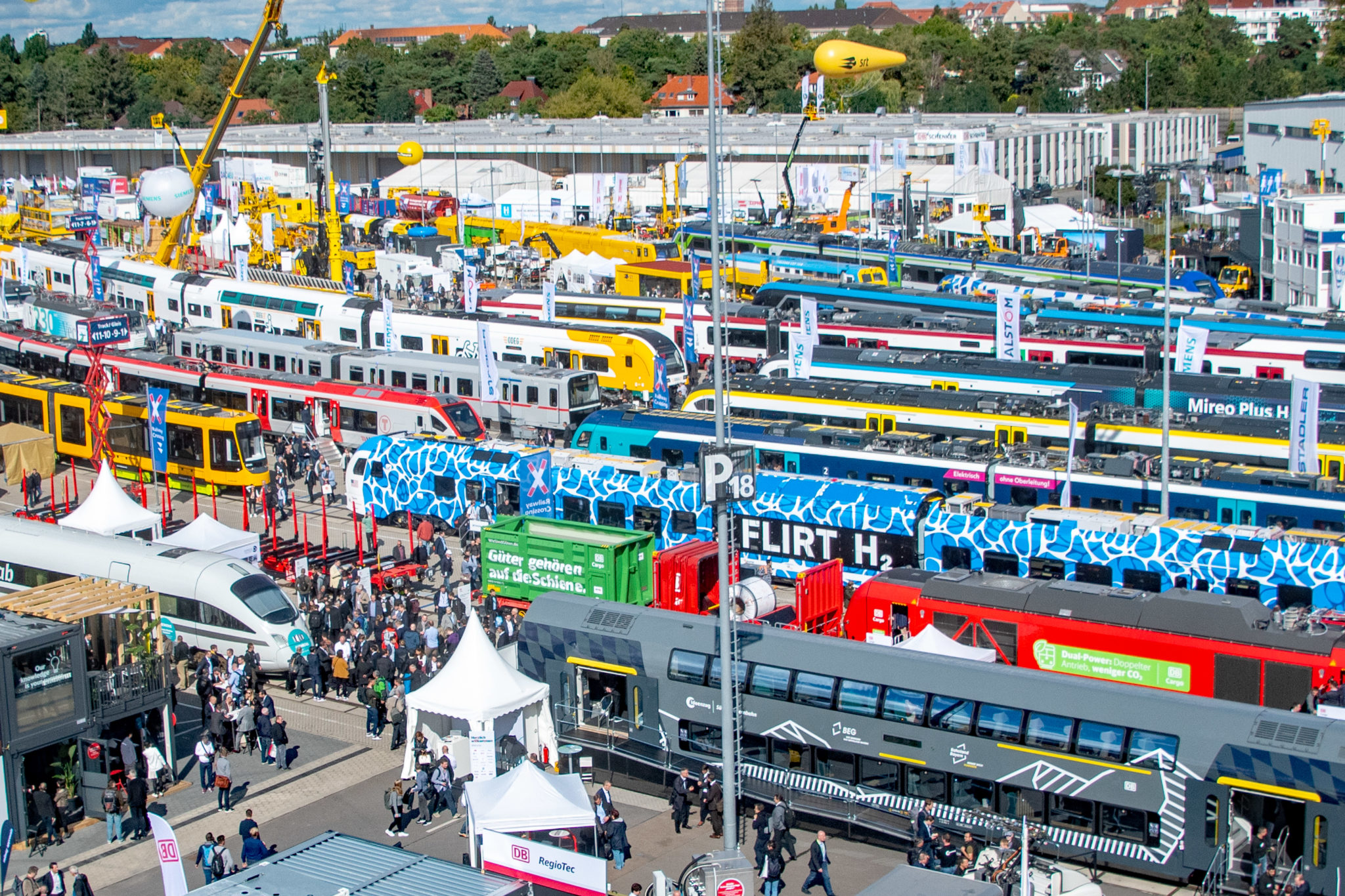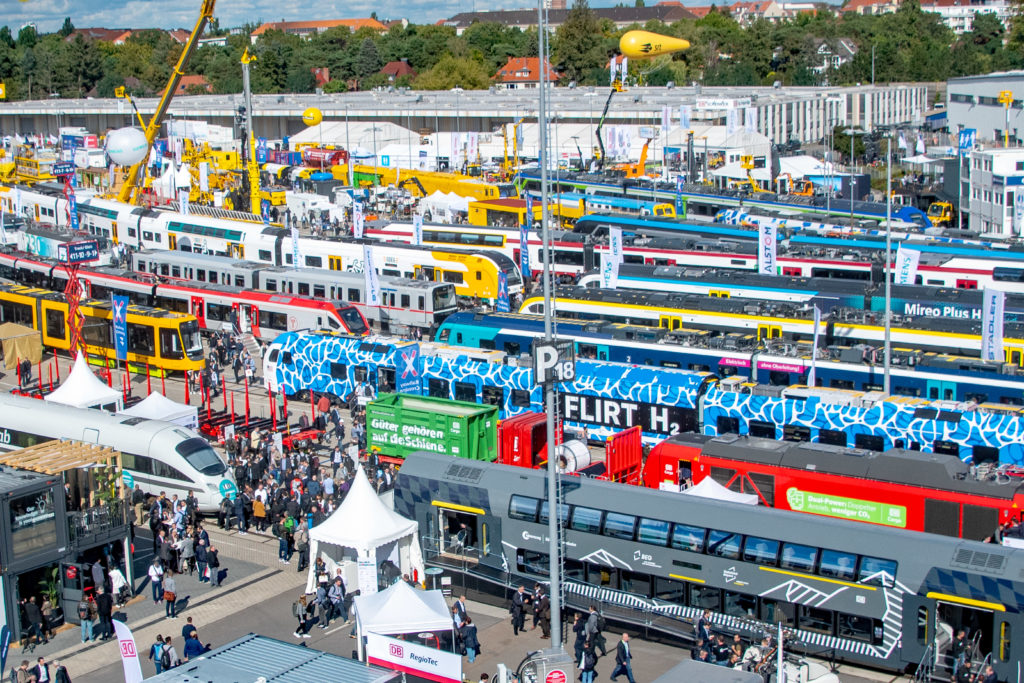 Hydrogen trains
It is now six years since Innotrans saw Alstom unveil its iLint, the world's first hydrogen train. This year it was evident that they are no longer the only company with a hydrogen train. Though there was no iLint at Innotrans, rides on this hydrogen train across Berlin were on offer at the Alstom stand which showed how the iLint had recently travelled 1,175km without refuelling.
On its stand, an Alstom representative confirmed that its UK hydrogen train proposal does not involve any loss of passenger space as its roof-mounted hydrogen tanks can be accommodated within the UK loading gauge.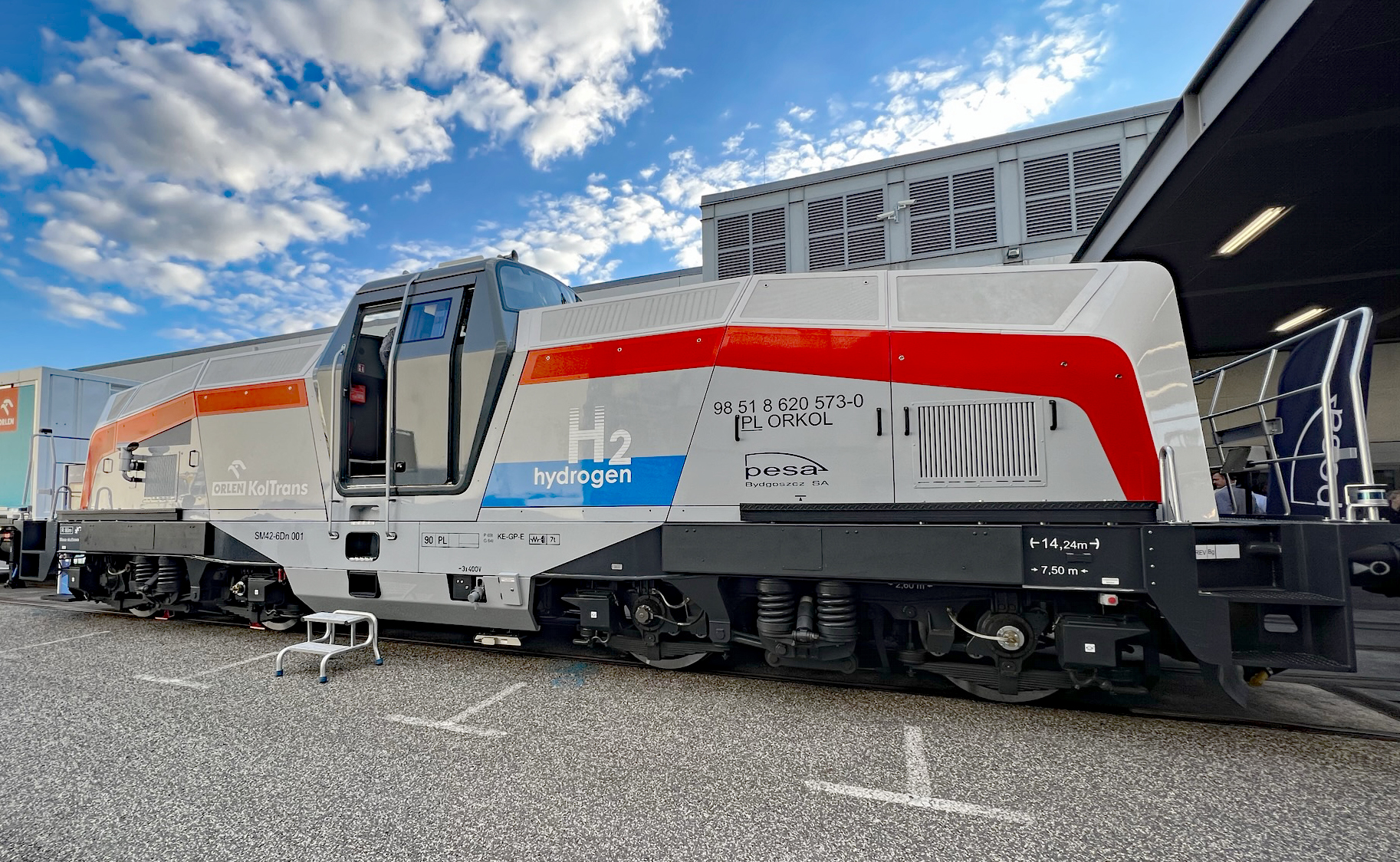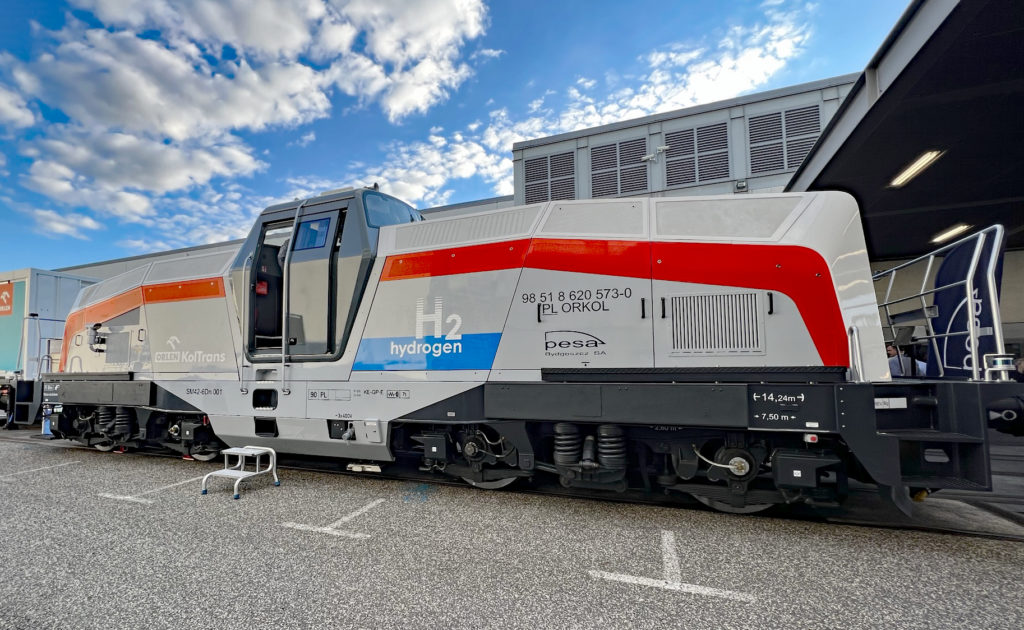 At the presentation of Siemen's Mireo Plus H hydrogen train, the contract to supply seven of these two-car units to the Berlin-Brandenburg region was formally signed. Siemens has worked with Ballard to develop the 200kW fuel cells for these 160km/hr Mireo articulated units. In addition, DB Energie GmbH and Siemens Mobility have a joint R&D project, H2goesRail, which has developed a mobile hydrogen filling station with a 450kW electrolyser that can produce 200kg hydrogen per day. This was also on display.
Stadler was also showcasing its hydrogen train. This FLIRT H2 unit will operate in San Bernardino in California and is a 125km/hr two-car unit with central power pack containing the hydrogen fuel cells and tanks. It is supplied under a contract to supply one train with an option for a further four.
In other developments, Polish manufacturer, Pesa unveiled a hydrogen-powered shunting locomotive which has a 650kW power output and can operate for 15 hours before requiring refuelling. Whilst on its stand, Hyundai Rotem had a model of a hydrogen tram that it had been developing for use in Egypt. The company advises that it sees hydrogen as an alternative tram energy storage system, as the weight and vehicle costs for fuel cells are lower than those of batteries.
Of the 14 buses at the bus display, 10 were battery-powered, one was a trolley bus, and three were hydrogen powered. The hydrogen-powered buses had been built by Skoda, Solaris Urbino and Ferrovie dello Stato. The later company supplies Busitalia which operates 32 hydrogen buses, each holding 38kg of hydrogen with a range of 400 kilometres.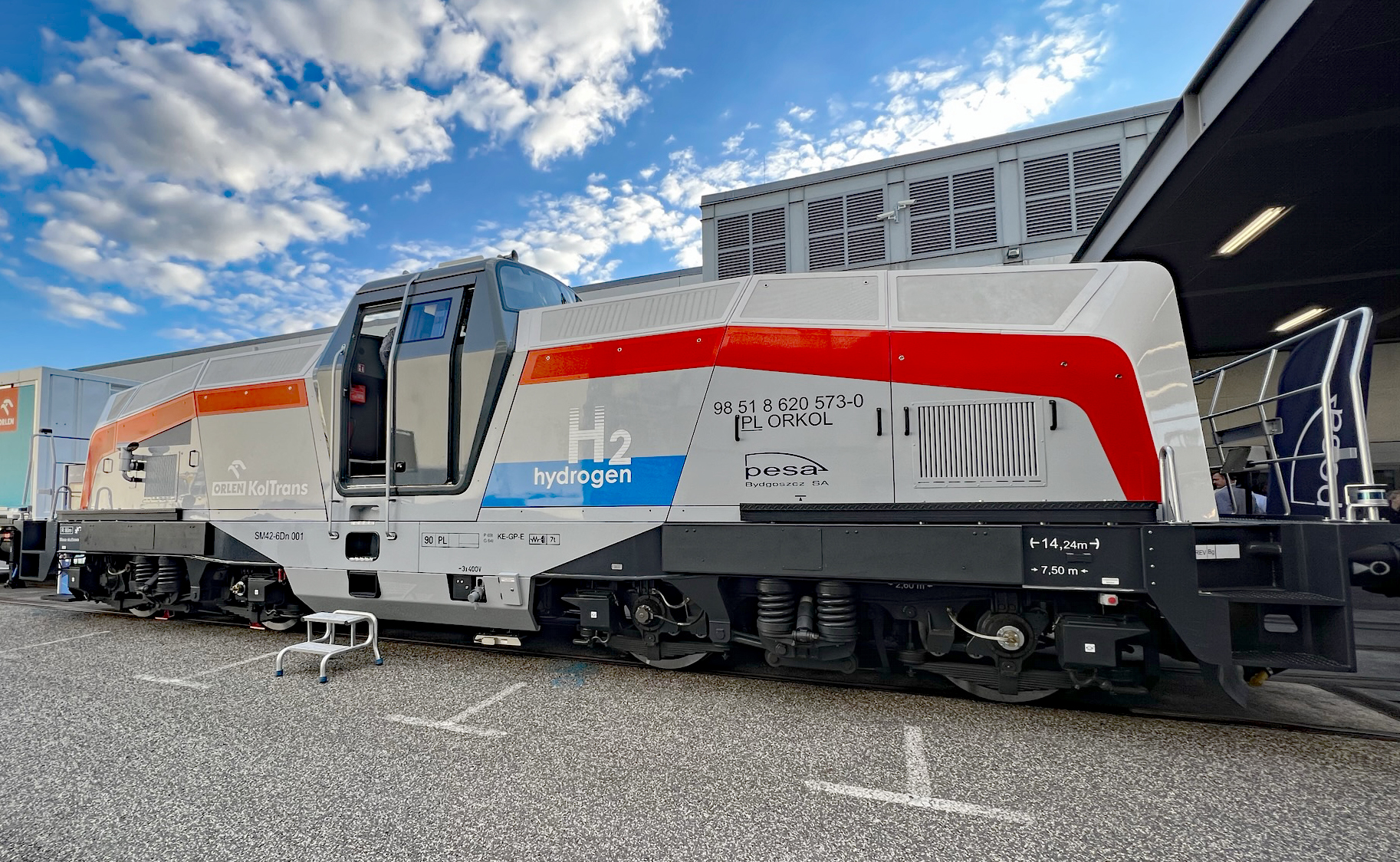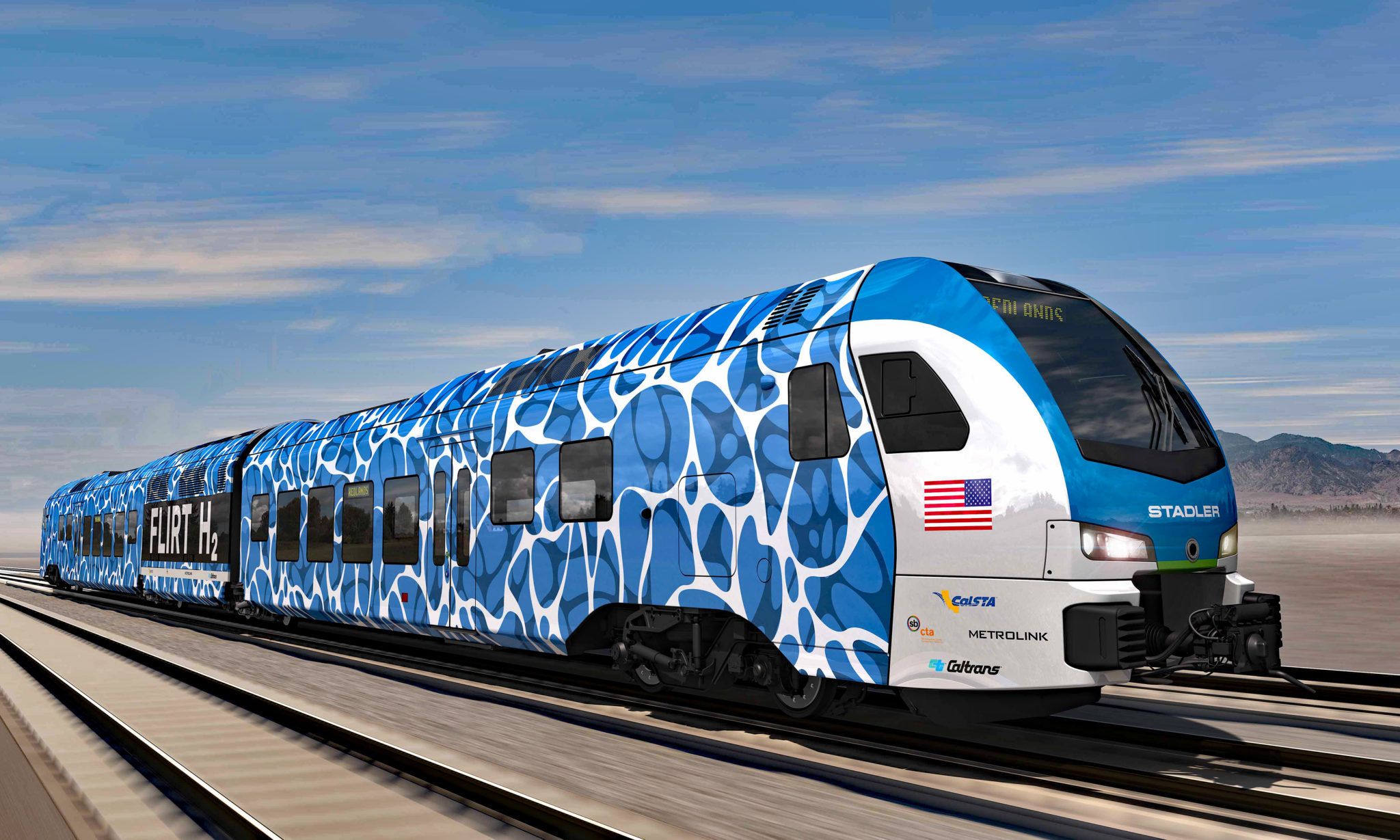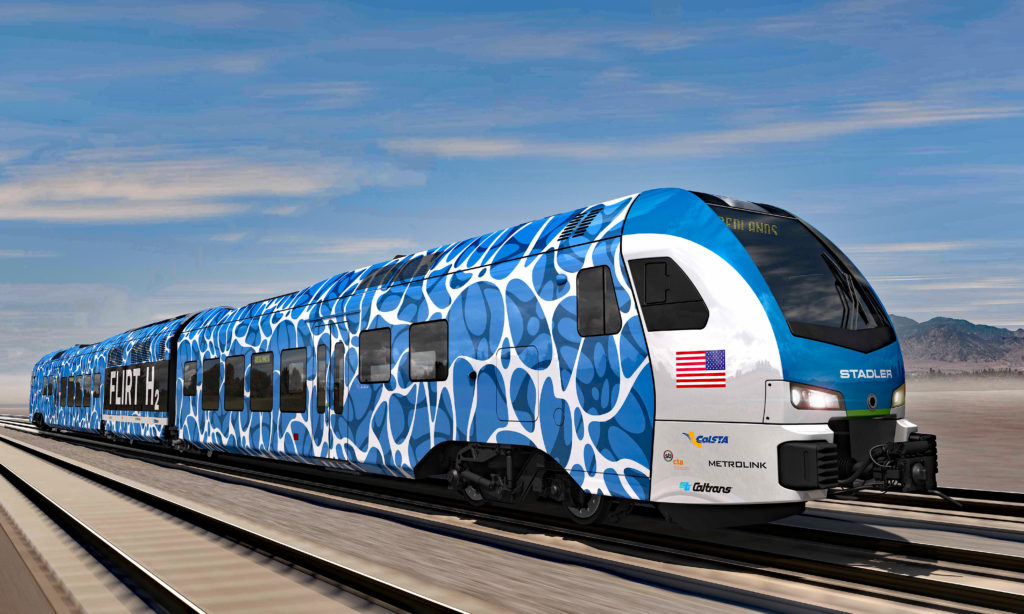 The Future?
Whilst Innotrans showcased many proven railway engineering products, some stands offered an unconventional, and in some cases, unproven future.
The International Monorail Association stand was promoting the use of monorails. At Innotrans, it released its Monorail World Market Study which showed the market for such systems to be €2 billion. This study showed that the capital cost of monorails ranges between $30-70 million per kilometre and that, for the same capacity, these lower and upper costs are comparable with the construction of light rail vehicles and light metro.
Wikipedia shows that, worldwide, there are 44 monorail systems of which only 14 are over 10km long, and 207 metro systems of which only seven are under 10km long. Thus, monorails may be a niche role though it seems doubtful that they can challenge rail's urban transportation dominance.
Two stands showed proposed maglev trains. CRRC had a model of its 600km/h maglev train which has successfully completed low speed tests on a short test track. Nevomo (formerly Hyper Poland) introduced its MagRail technology which it claimed can be easily installed on existing rail infrastructure to enable trains to travel at 550km/h. The company recently received a €3.8 million grant from the Polish National Centre for Research and Development.
Although Nevomo has yet to demonstrate that its proposal is credible, maglev is a proven technology. However, it is not clear what problem it solves as, above 300km/h, rolling resistance is a tiny fraction of the aerodynamic drag and comparable with the energy maglev needs for its levitation. Hence, it's not clear how the huge cost of its infrastructure could be justified.
This year Innotrans hosted its first International Hyperloop Conference, the second ever such event, at which various hyperloop companies including Zeleros and Hardt Hyperloop who also had stands at the show. Although it is now nine years since Elon Musk produced his paper proposing hyperloop, it remains unclear how the many safety aspects of transporting passengers in pods in a vacuum tube network at 1,000km/h can be addressed.
Those on the Hardt Hyperloop stand did offer solutions which included the workings of a hyperloop point. They also explained how each system component will be eventually certified after testing and development. However, until then hyperloop is literally a pipedream, albeit one that attracts large amounts of finance. With no working hyperloop system in sight, it will be interesting to see how long this financial model can be sustained.
The sheer scale of Innotrans is an indication of the size of the global rail market which is €177 billion euros according to the latest study by the European Rail Supply Industry Association (UNIFE). This made up of services (37%), rolling stock (35%), infrastructure (18%) and signalling (10%). Geographically, the four largest markets are: Europe (33%), Asia (33%), North America (15%), and Russian-gauge countries (12%) which, in total, are 93% of the market.
Innotrans is certainly an international event. Yet, not surprisingly, it was dominated by European companies. By region, the companies providing stands were from: Europe (87%), Asia (6%), Middle East (3%), and North America (2%).
The companies mentioned in this report are a just tiny percentage of those exhibiting and an arbitrary selection at that. Yet it is to be hoped this gives readers a good impression of the event and shows the importance of keeping abreast of railway engineering outside the UK.
Innotrans next takes place between 24 and 27 September 2024. If you are going, book your hotel well in advance, wear comfortable shoes, and remember that you can't do it all.