The two buzz words in vogue are 'Digital Railway' and 'Innovation'. Both appear ad nauseam, and one has to question what they actually mean and whether the people who quote them actually understand what is being promoted.
It seems that the Department for Transport (DfT) has the same problem and a refreshingly frank hour-long teleconference session took place recently, in which the Minister for Rail – Chris Heaton-Harris – acted as chairman, with a panel of experts responding to his questions to try and explain precisely what these words mean.
Some responses were not quite what was expected, but, if this event succeeded in determining some of the terminology, it was very worthwhile.
New spending
The session began with the Minister announcing that £1.2 million was to be made available for feasibility studies into three more areas of ERTMS / ETCS implementation. These are:
parts of the West Coast main line (WCML) in the Warrington / Wigan area;
the Midland main line (MML);
the Great Eastern Anglia area including Norwich to Peterborough.
Of these, the MML makes most sense, as the Thameslink Class 700 trains that operate to Bedford are already using ETCS in the central London core, so they could remain in that mode as they exit towards Bedford. This also applies to Thameslink trains that run to Peterborough and Cambridge over the East Coast main line (ECML) where £350 million is already committed to ERTMS introduction.
Of the other two areas, the GE route aligns with a proposal put forward by Alstom back in 2017 which viewed London-Norwich as an ideal candidate for ETCS introduction. However, we shall have to wait and see what is proposed, but, if lineside signals are to be abolished, then all trains running in those areas must be fitted.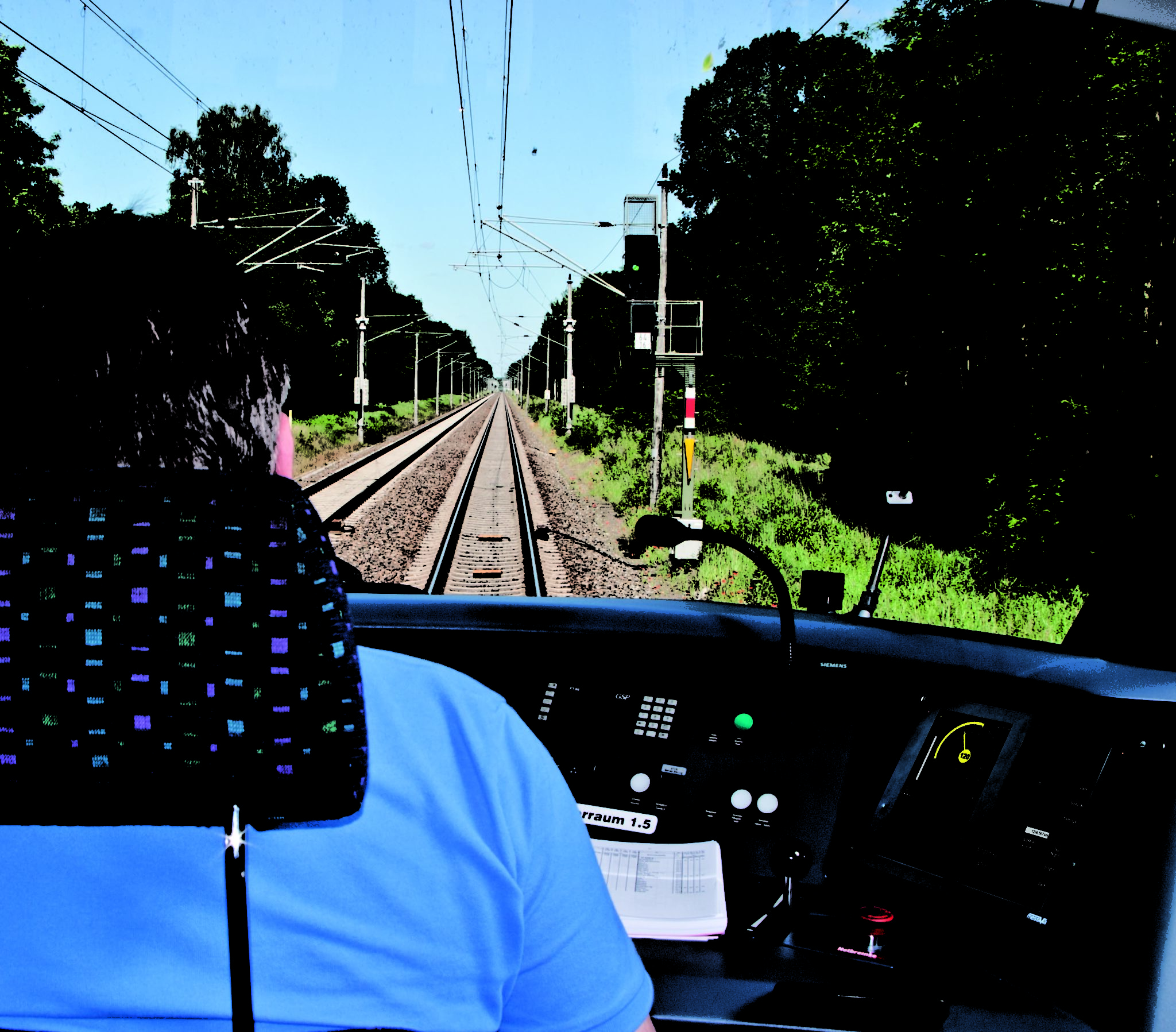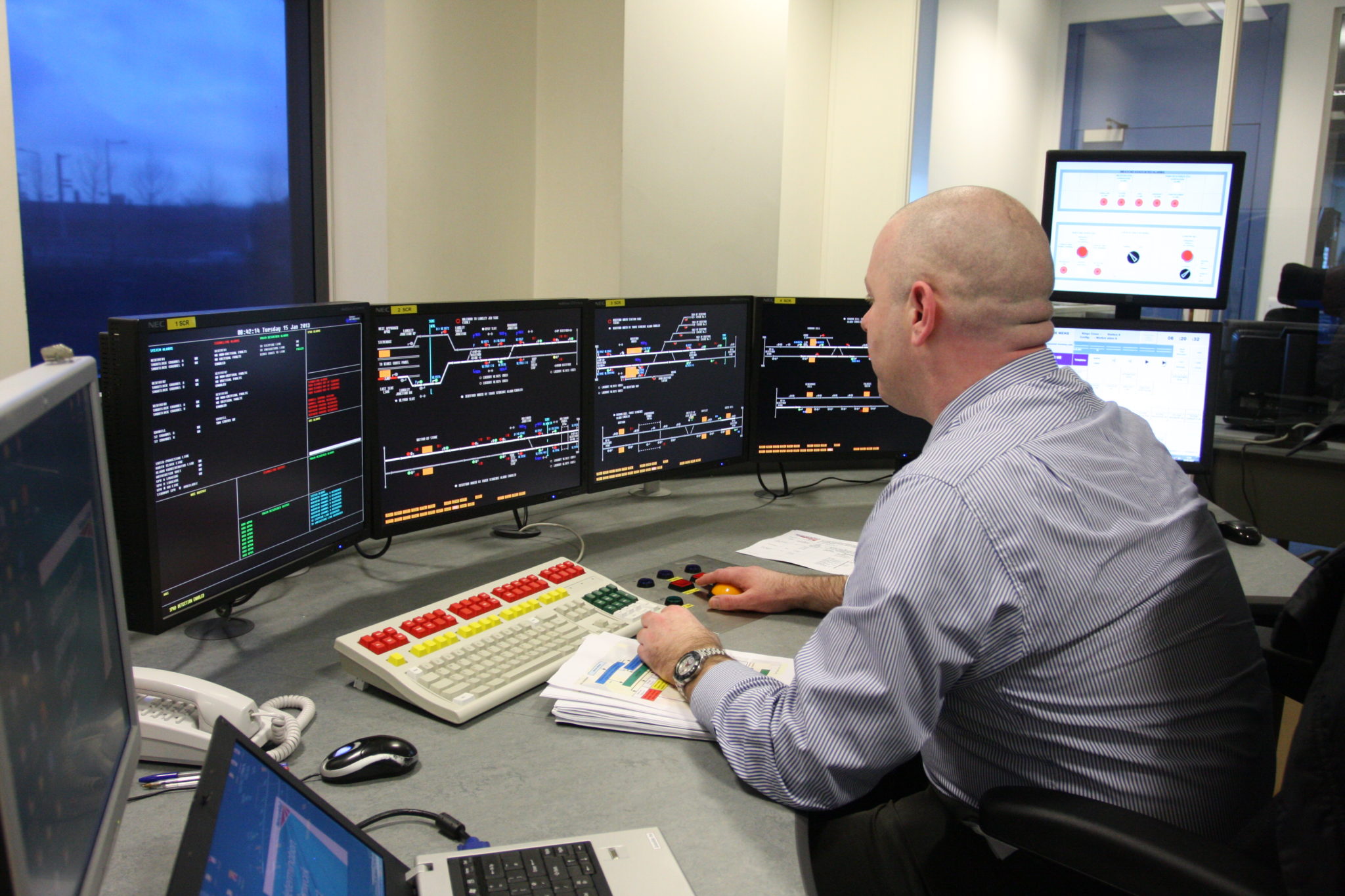 A broad array of panelists
To assist the understanding, a team of experts was assembled to answer the Minister's questions, with 150 or so guests listening in. The experts were:
Rob Morris is managing director of Siemens Mobility's signalling operation in the UK and one of the suppliers of ETCS systems – the fourth generation of signalling technology that the company, with its origins going back to Westinghouse and Invensys, has been involved with, dating back to the 1800s.
Professor Clive Roberts, from Birmingham University, who, with eight co-partnering universities and 18 industrial partners, is leading the way with technical innovation into the rail industry.
Luisa Moisio, the R&D Director at RSSB, is watching closely the migration of current signalling technology towards ETCS implementation and the safety aspects that need to be assured.
Toufic Machnouk, the route programme director for the Network Rail ECML project, is tasked with delivering all aspects of ETCS introduction from Kings Cross to just short of Grantham. This means moving from a system fixed around infrastructure to one where drivers are directly advised of the movements ahead. This will need a route-based approach with whole industry participation.
David Clarke is technical director of the Railway Industry Association (RIA). His concern is the need to replace 60,000 SEUs (Signal Equivalent Units) in the next few years with ETCS systems and whether the supply industry has the capacity to deliver this. Getting costs down to mainland European levels must be part of the challenge as well as ensuring a consistent workflow to prevent a 'boom and bust' investment.
Kelvin Davies from UKRI – UK Research and Innovation UK – stressed the need to introduce digital technology in small incremental schemes, such as the re-booking of tickets and improved information to staff.
Questions to the panel
What does digital signalling mean to the supply chain?
This was the first of several questions getting to the core of the terminology. For Siemens, recognition exists that ETCS is already established in the UK – on the Cambrian Line, the Thameslink core, the Crossrail extremities out to Heathrow and, in progression, the ECML, and as such the UK can sell its expertise abroad. RIA believes that industry is ready technically, but logistically there is still a long way to go. Network Rail must determine how many suppliers it wants in the market, but the three already incumbent will be insufficient if the rate of ETCS roll out is to be accelerated. There needs to be a total new way of delivering projects as incremental changes to the current methodology will not reduce cost.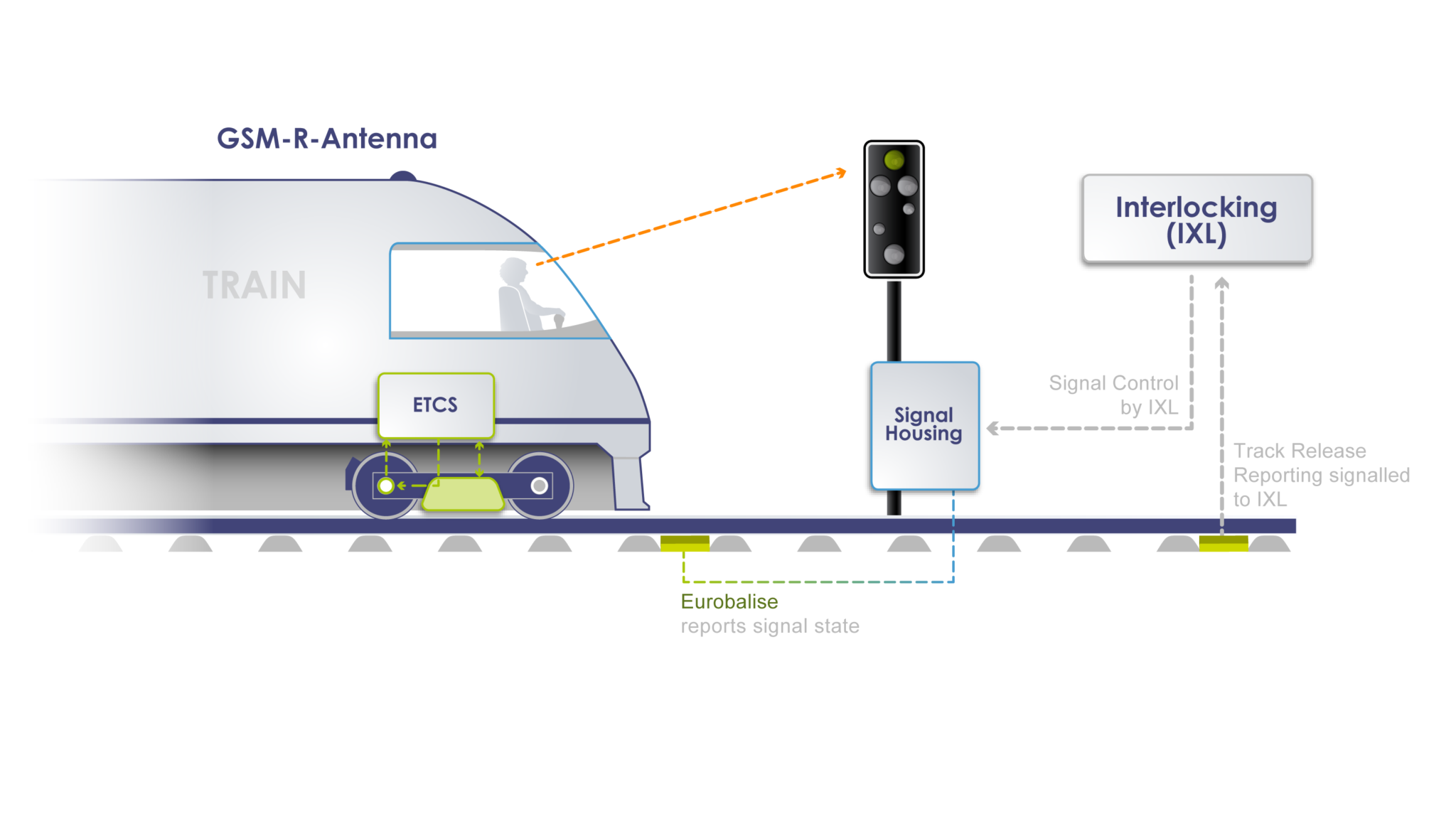 What lessons have been learned so far from the ECML project?
Both RIA and Network Rail emphasised the need to bring industry together with the supplier(s) being involved at the outset and the end users – the TOCs, FOCs and route managers – being part of the process. The Finsbury Park to Moorgate branch in London is well underway and the migration strategy has involved all parties to ensure effective co-ordination. This model will be used to implement later stages of the project as it proceeds northwards. Ongoing lessons learned must be back fed into the supply organisations.
What direct passenger benefits can the digital railway bring?
The RSSB believes the biggest benefit will be to improve the reliability of services, although it is admitted that this will not be noticed directly but only in the form of performance statistics. The remote monitoring of assets using digital links should be capable of predicting failures before they actually happen. An improved door-to-door experience should lead to a challenge for lowering fares.
For the universities, digital signalling (ETCS) ought to be capable, when interfaced with other systems such as Traffic Management, of enabling quicker timetable reconstruction when train service problems occur. Small companies with specialist IT and digital development knowledge must be encouraged to feed their products into passenger interfaces, providing, of course, that access data is available.
Innovate UK believes that providing direct information to the user's smart phone is desirable. Examples would be:
helping travellers find the right platform and coach number,
giving disabled people much greater confidence that access and exit facilities will be provided at the relevant stations,
provision of customer entertainment and virtual reality information on where the train currently is and which station is being approached. A good example of this is the Liskeard-Looe line in Cornwall where a digital app enables passengers to view the line on screen. Entertainment provision could prove controversial, but the younger generation today are hooked into screens and seem totally oblivious of their surroundings.
All of this does depend on data being made available, but it can be done, an example being the Real Time Trains app.
What is the UK learning from other countries?
Network Rail is closely monitoring events in Denmark and the Netherlands as both countries implement ETCS programmes. It is clear that migration is the big challenge and, alongside that, the interaction with the driver. Observing things that are not going well is as important as knowing what elements are successful.
Innovate UK is very aware of enterprise overseas but to use these, collaboration will be needed to get such innovations introduced and demonstrated into the UK. The 'not invented here' ethos still exists and can be very counter productive.
At university level, international knowledge transfers take place regularly. The Shift2Rail project within Europe is a good example of sharing knowledge. Birmingham University has working relationships with China, Singapore and Brazil, but very much on the basis of a two-way offering.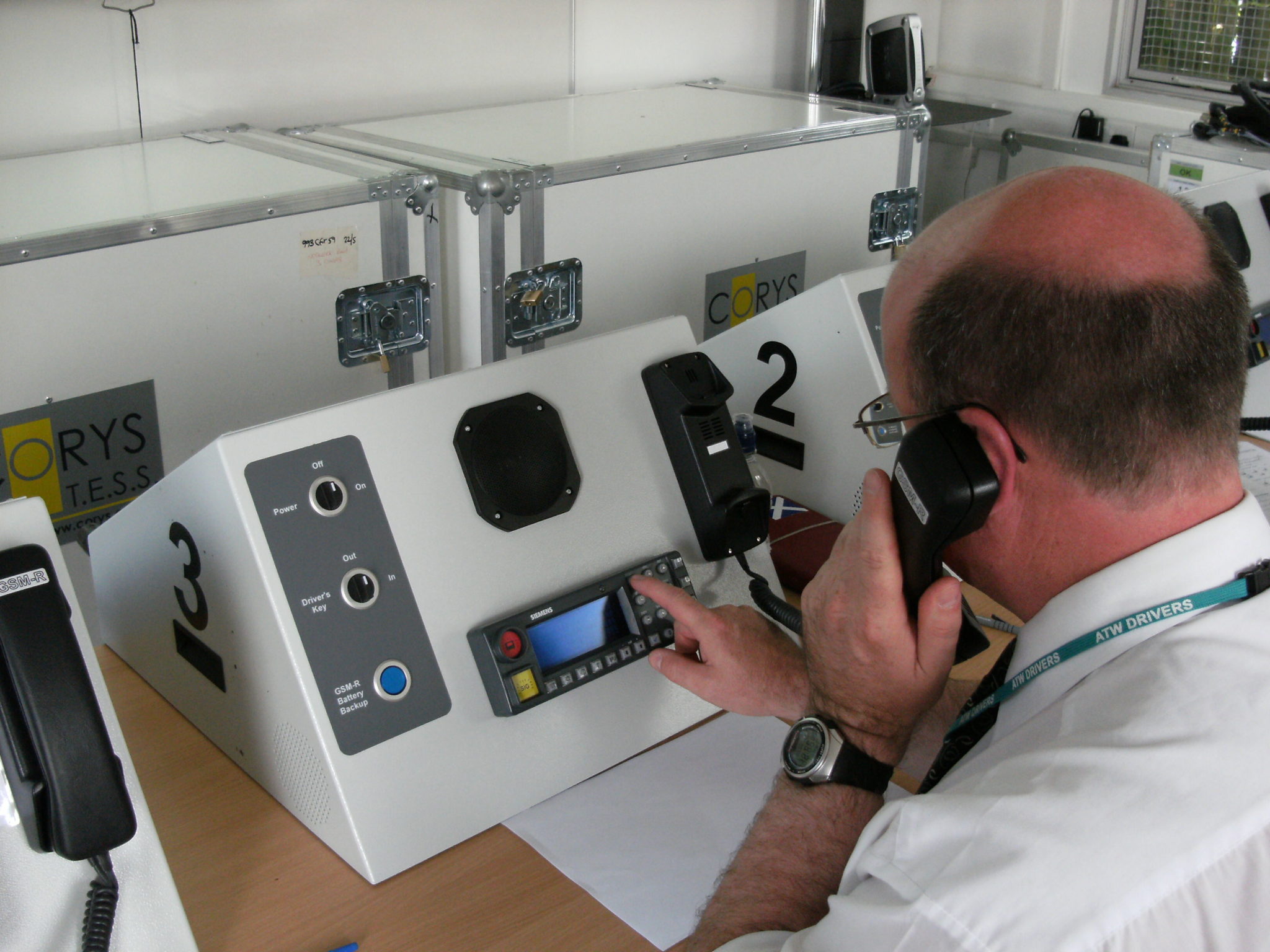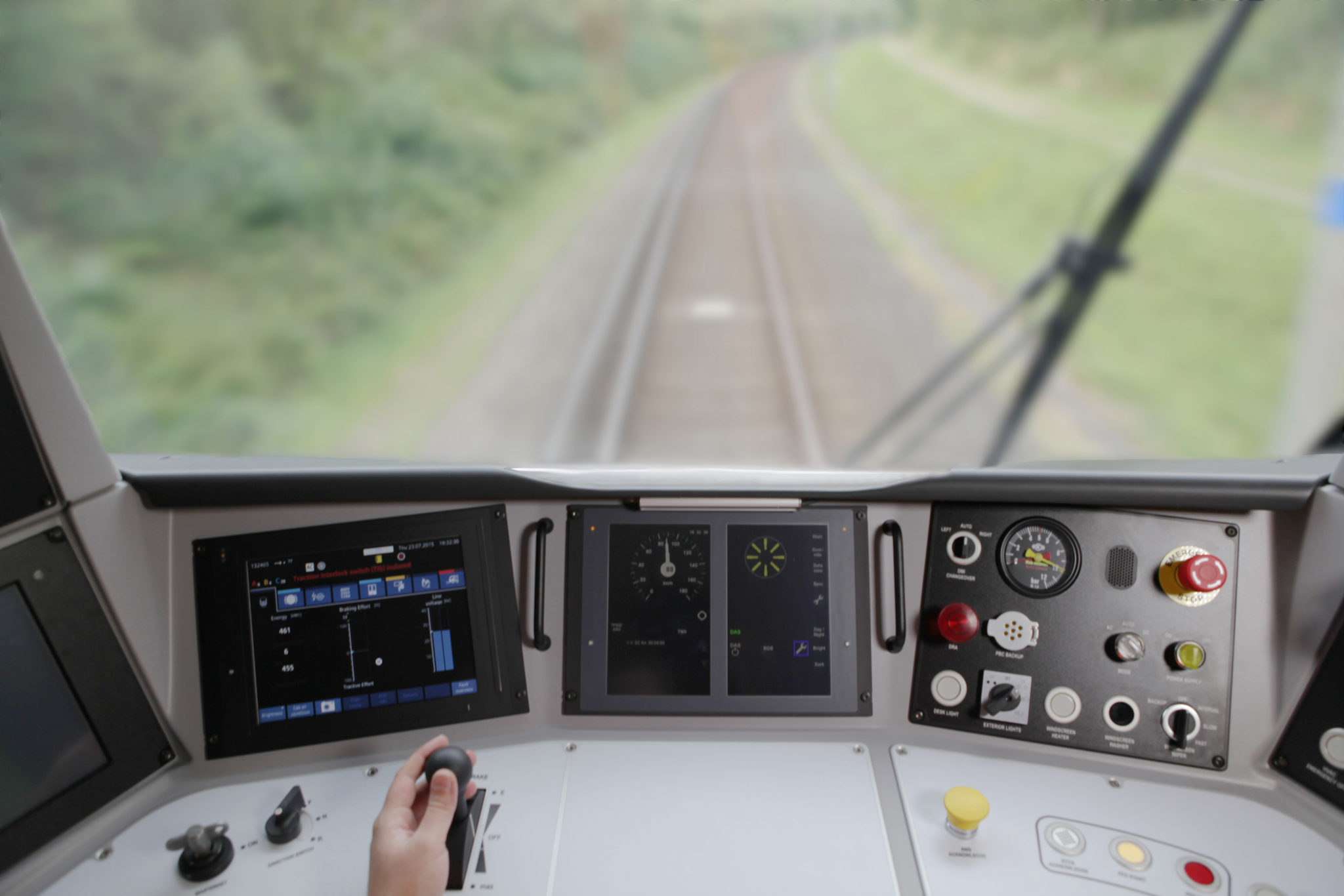 How do we embrace new ways of doing things?
This question prompted answers from the technologists on the panel. RIA sees a need for a digital design and development forum. To get costs down, the ability to demonstrate a new product or system in a factory using a simulation of the real railway is a real digital win. This must apply to such activities as signalling testing.
For universities, the importance of simulation suites to test out new and innovative ways on how a railway operation might be improved must become part of normal development methodolgy. The idea of a 'block chain' concept, where a virtual ledger is created to test out the value of new technology, is seen as worthwhile. There is no point in pursuing things if they are going to cost more and offer little real benefit.
How can people be changed to keep pace with the technology?
This final question is a difficult one, as many people are resistant to change and it is often left to a future generation to adopt newer technology and working practices. For the ECML project, a lot of effort is being put into both explaining and training for the new technology across all organisations that are needed to operate the railway. The aim is that technology should be an enabler of the people and not the other way round.
Universities already have 500 students studying rail subjects, which includes the impact on people as well as technology. They will shortly take over the national college of transportation and infrastructure, which will impact on school leavers right through to PhD students.
Was it worthwhile?
Getting government better informed on rail technology has to be good and, hopefully, the Minister's understanding was improved. The Digital Railway banner is a convenient image for the public to grasp, even though the thrust of digital systems into rail operations in the UK started back in 1973 with TOPS (Total Operations Processing System) for wagon movement monitoring. Since then, virtually every railway operation, finance and people control relies on digital systems, so it is not exactly novel.
Equally, innovation is an overused word, and it is acknowledged that the application of ETCS is not innovative in terms of the technology (the system began life in the 1990s) but will require innovation in its application. It must be remembered that the ERTMS concept embraces three different applications: ETCS for signalling, GSM-R for radio connectivity and ETML for traffic management. Of these, it is easy to forget the GSM-R element, which will require replacement in the next five to 10 years. Progress on a new 5G system is being made internationally, but the migration of one to the other will itself be a challenge and probably need much innovative thinking. Remember – if the radio connection is lost, the ETCS element is virtually useless.
Innovation is much more likely to come in smaller developments, where usage can impact directly on the travelling public. Well done to the DfT for initiating this debate, and maybe they will do likewise with other controversial railway topics in due course.