As part of the valuable debate on electrification, the Railway Industry Association (RIA) arranged a presentation on electrification delivery in late February, concentrating on the need to achieve a realistic and acceptable cost of installation and commissioning.
The presenters were Philip Doughty, chief mechanical and electrical engineer at Network Rail and Peter Dearman in his pan-industry role. The session took account of the Covid restrictions at the time with both physical and online attendance. The hybrid session was well-managed by RIA's staff.
Stop and start
In a striking and hard-hitting opening session Peter Dearman reminded those present that there had been a history of stop and start on electrification within the UK. Notwithstanding the Weir report recommendations before the second world war, there had been an important strategic aim delivered in 1955. This led to the delivery of the West Coast route electrification, albeit in phases.
A major plan was put together by British Rail in the late 1970s which recommended virtually complete system electrification and it was noted that on that basis their recommended network would have been electrified by 2004. A further major push occurred in 2010 with the National Electrification Plan but, by the end of the decade, full system electrification was still not on the horizon. Now we have the Traction Decarbonisation Network Strategy which yet again delivers a chance to go forward with that goal of a majority electrified system.
Peter delivered a warning that, after the history of the last few decades, this really was probably the last chance of gaining acceptance of major system wide application of electric traction and the industry must not fail to get it right. Other transport modes were reacting to the need to decarbonise and rail could be left behind in search for a robust, environmentally friendly transport system. In summary, there are around 13,000 single track kilometres of electrification which can be justifiably equipped.
Financial challenge
Philip Doughty took over the lead and emphasised how Network Rail was reacting to the challenge of bringing the cost of electrification down to acceptable levels and was at pains to point out that all options were on the table. Standards could be challenged and how requirements could be applied would be analysed with a view to compliance at an optimum cost.
The first area Philip mentioned was the height of bridge parapets on electrified lines. The audience were reminded that the impact of the extra weight loading imposed could be quite significant; even possibly leading to a need to reconstruct where the structure was at a margin. The need to reduce the risk was recognised but the application of robust risk assessment practices and some original thought could lead to major savings.
Clearances from live equipment had always been a challenge within high-voltage railway electrification, particularly on UK systems with their tighter gauge, and major developments had taken place leading to significant economies. However, there were further opportunities to be examined and basic definitions to be reviewed. The current standards referenced the distance from a standing surface, but that definition of the surface required some refinement and common sense in application, recognising that any standing surface must be assessed on the basis of anyone credibly standing on it.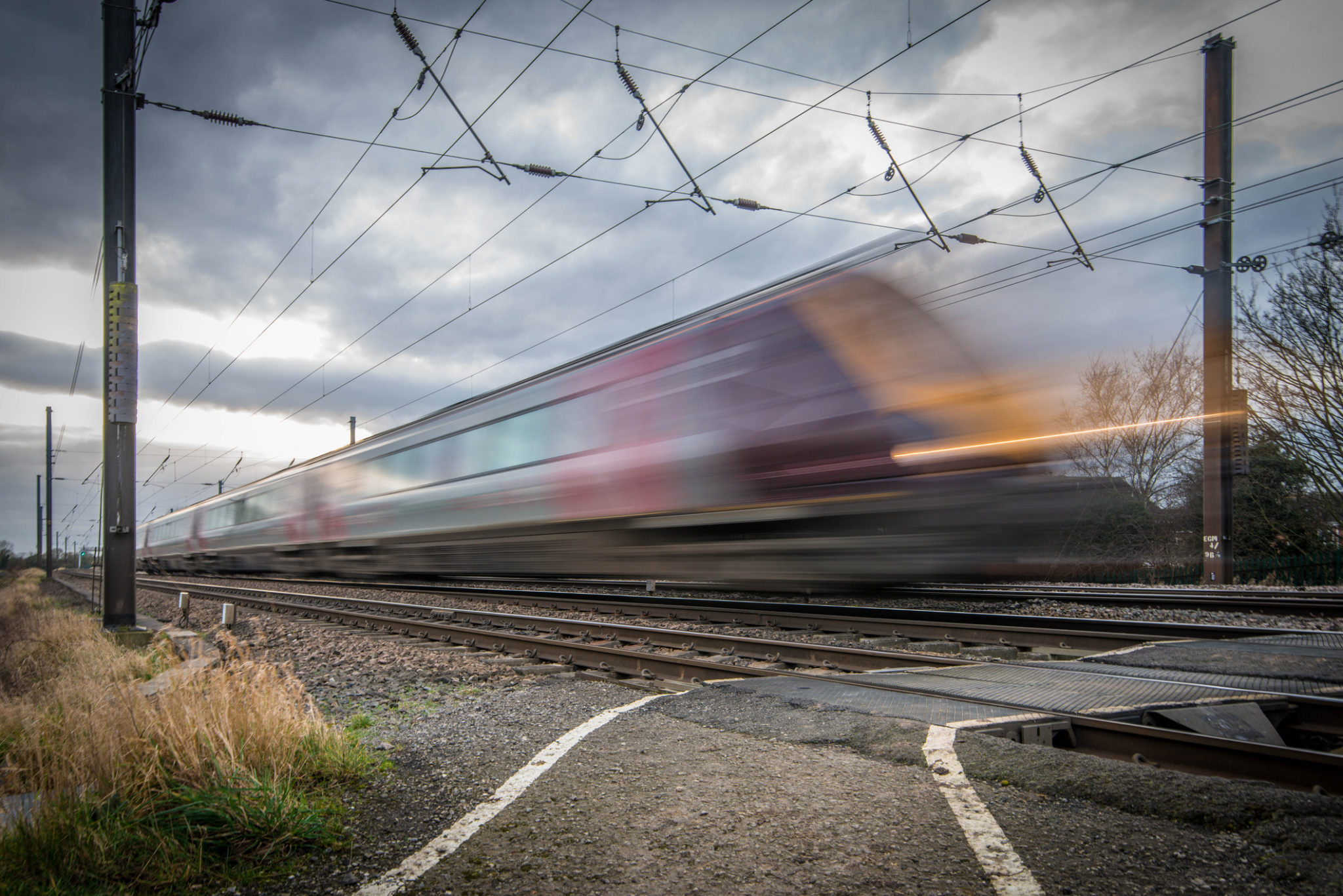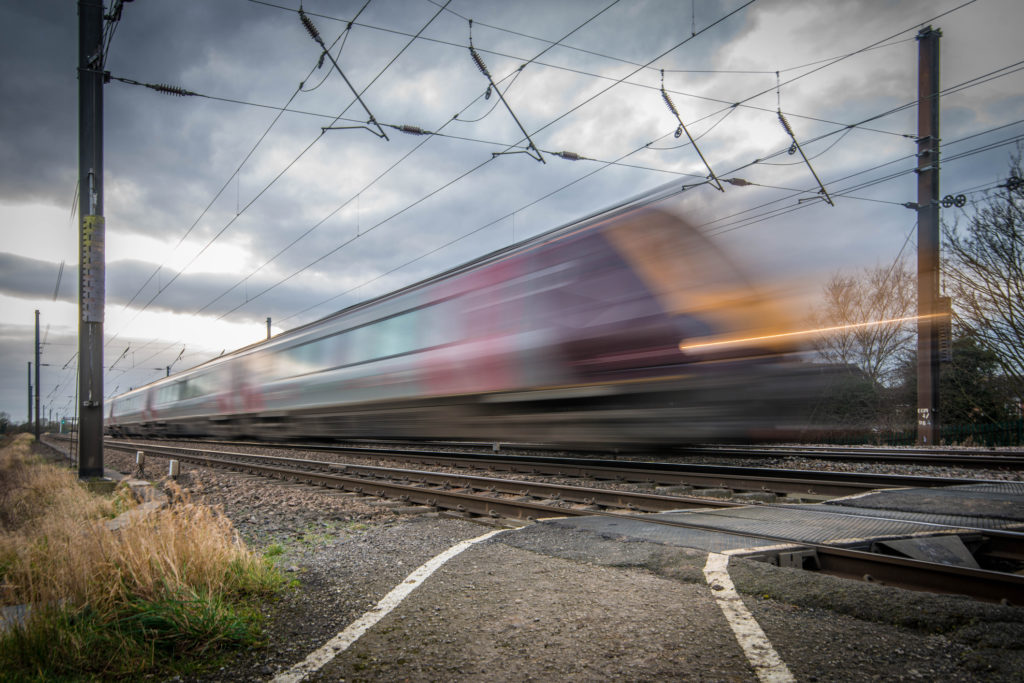 Rolling programmes
Other targets for development included the adoption of insulated pantograph horns in the UK as accepted in the rest of the continent. Wire gradients and mast spacing were also in the sights. Additionally, the application of ground-proving radar could reduce the need for trial holes and, on a basic level, the whole range of masts could probably be rationalised.
However, other upward impacts on cost could be driven by factors other than physical works and challenges of process, and non-design and non-construction resources, were to be given consideration. The headcount of 'white collar' staff against active staff on the ground was an area ripe for action to reduce the headcount.
In the light of the UK's economic position, all infrastructure developments are the subject of close scrutiny by the government, in particular the treasury. Comparison will be made with practice elsewhere and those comparisons are not always positive, however studies show that costs can be brought under control and limited with a rolling programme, in a highly effective fashion. Philip pointed out that the highways authority has a rolling programme, coupled to alliancing arrangements, for smart motorway rollout and that this has had very positive financial effects. He noted that Germany has a consistent rolling programme of electrification on an annual basis and their costs are significantly better than those of this country.
A fresh approach
Discussion then moved over to other potential physical design and construction impacts. The subject of discontinuous electrification came up and Graeme Brindle demonstrated how this was being considered on the South Wales electrification scheme. Where there were severe infrastructure challenges or even overly complex locations, application of the philosophy was being considered. The discontinuities could always be removed later in the life of the infrastructure; for instance, when a bridge renewal came due in future years.
Freight traffic was becoming an increasingly focussed area and it was noted that discontinuous electrification did not sit well with single locomotive haulage. The potential modal shift would require a fresh approach to not only electrification but operation and general railway construction and design issues.
Although the emphasis was on electrification, it has been accepted that there are parts of the network which will possibly never justify full conventional electrification and pragmatic approaches to battery and hydrogen traction sources were accepted as part of the mix. Similarly bi-mode diesel electric could also find a place; particularly where installation of electrification contact and distribution systems could not be installed on an all-line basis initially.
The last chance
Overall, the Group meeting produced a very positive and realistic vehicle for taking electrification forward although both Philip and Peter were at pains in their summing up to emphasise that this was really the last opportunity to get it right and that the industry must accept this and make system electrification a success.
RIA is to be congratulated on facilitating these group discussions and enabling the railway community to be felt and heard both in society but also in government.
Image credit: istockphoto.com