Norfolk's Bure Valley Railway (BVR) has held an extensive trial of bio-coal as the heritage rail sector looks towards a carbon-free future.
The event, which took place in June, was the result of cooperation between members of the Advanced Steam Traction Trust (ASTT), Bure and the Heritage Railway Association.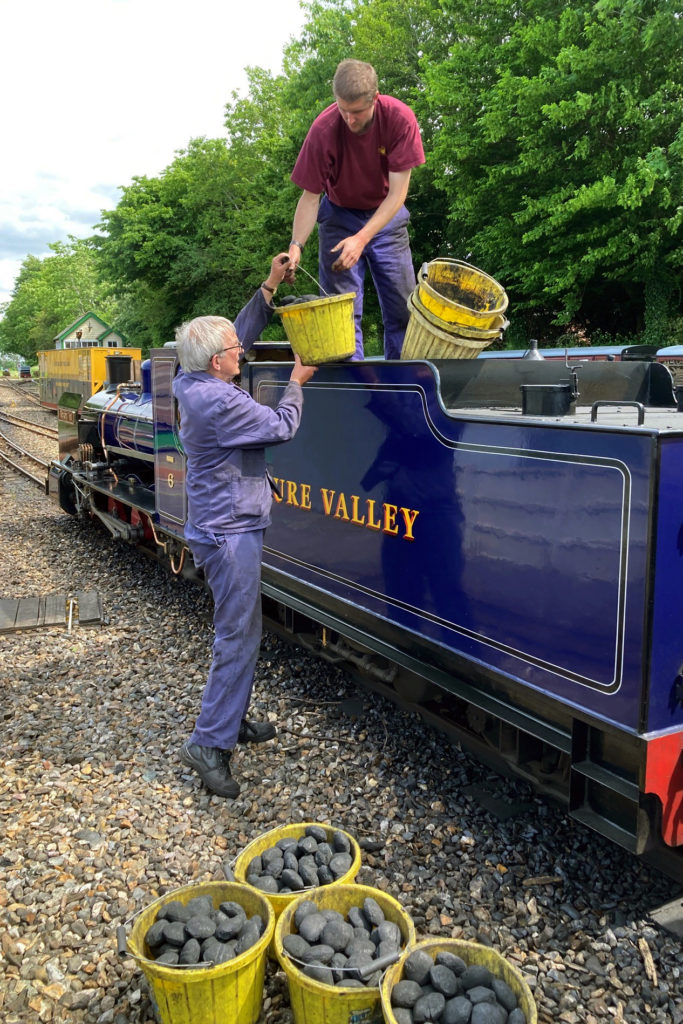 The first departure on the narrow gauge line burnt the usual Welsh coal from Ffos-y-fran as a base comparator under test conditions. Subsequent trips used Homefire Ecoal50, Briteflame and Homefire Ovals; all three products are from a range of manufactured smokeless fuel samples given to the BVR for the trials by CPL Industries.
Andrew Barnes, Managing Director of the Bure Valley Railway, explained how careful measurements were taken during the experiment. "Fuel in the tender was weighed, the amount of water consumption and ash left in the ash pan and smoke box were also measured. Transducers were rigged to a computer in the lead carriage to measure smoke box vacuum, exhaust performance and speed.
"All three fuels functioned well, but Homefire Ecoal50, made up of 50% biomass – notably crushed olive husks which would otherwise end up in landfill with the associated risks of methane – and 50% traditional solid fuel fines was an unqualified success, giving the same performance as our usual Welsh coal whilst emitting up to 40% lower carbon dioxide emissions."
ASTT produced the test protocol, provided the test equipment and supervised the trials.
John Hind, Chair of the ASTT said: "We are not only looking at performance here but how the bio-fuel burns and what will be acceptable to passengers? Homefire Ecoal50 is the nearest to recreating that unique ambience visitors expect, recreating the smell of heritage steam."
Of the three products, Homefire Ecoal50 came out on top with an exact match for the performance of coal. Briteflame showed 80-85% of coal's performance, but with significantly higher ash output. Homefire Ovals had 95% of the performance of coal.
Steve Oates from the Heritage Railways Association said: "It's excellent to see one of our member railways taking the lead. The timing couldn't have been better. As carbon came under the spotlight at the G7 summit, a UK steam railway has been testing an alternative to fossil fuel. Although heritage steam only produces 0.023% of total UK carbon emissions, we continue to be very focussed on finding ways to reduce this further."
Julian Martin, Sales Director at CPL Industries confirmed that his company "currently imports 200 thousand tonnes of coal a year for use by our industrial, domestic and heritage customers and we feel uniquely placed to play a key role in helping our customers move towards a low carbon and renewable future."