After more than a year away from real events, speaking to rows of faces on our computer screens has become all too familiar. Yet this is only possible with the relatively recent proliferation of high-bandwidth internet connectivity, smart phones, cloud computing and videoconferencing apps. Not surprisingly, their use has been accelerated by the pandemic, with Zoom reporting a 535% increase in its daily traffic in 2020.
Although this is a good way of learning and keeping in touch, it is a poor substitute for face-to-face gatherings. Pre-Covid, the networking opportunities that conferences provided made them popular events. Providing an equivalent experience online has proved difficult.
This was the challenge faced by the Railway Industry Association (RIA) when making their popular innovation conference a virtual event. Rail Engineer has reported on the previous seven conferences and was interested to gauge how this one compared. It took place from 28-30 April.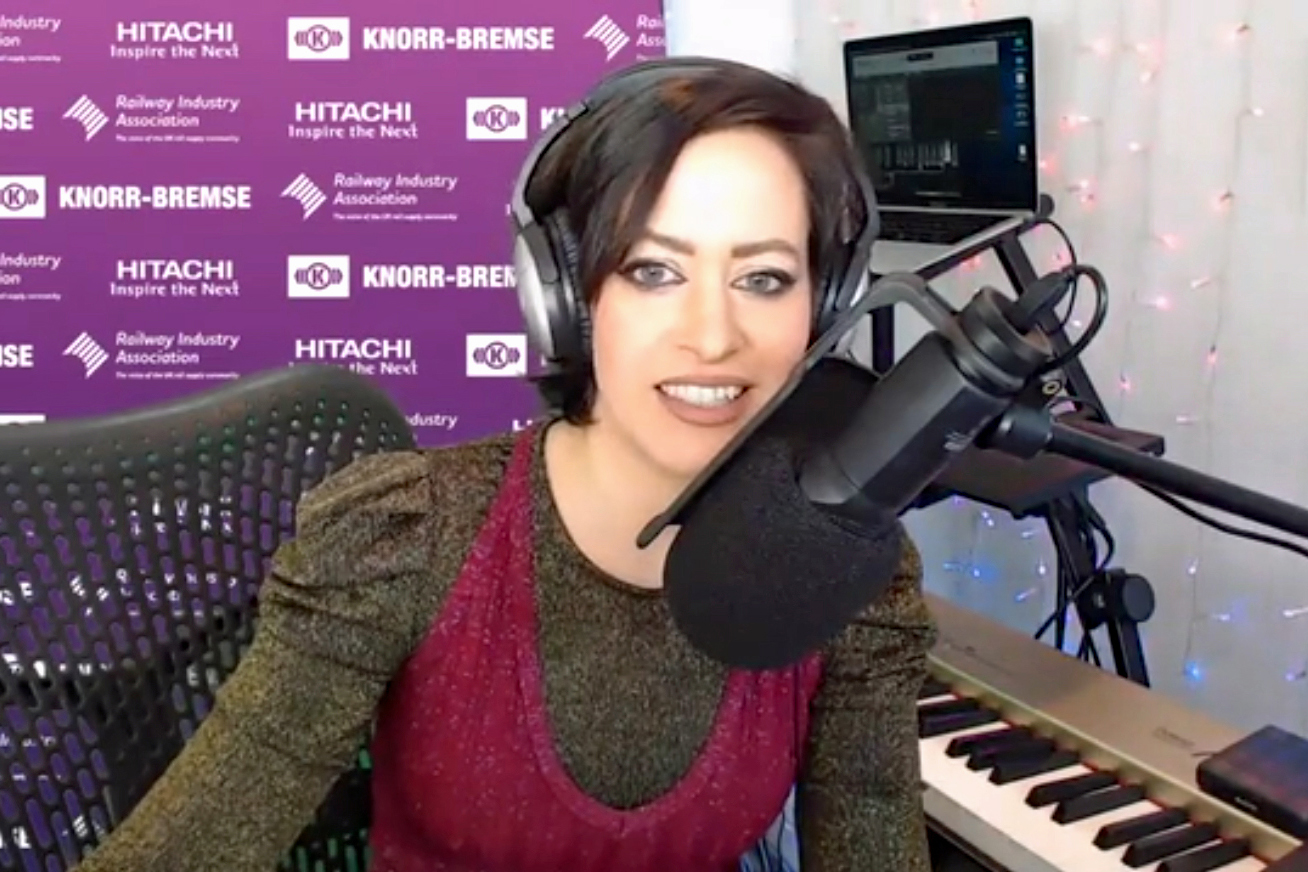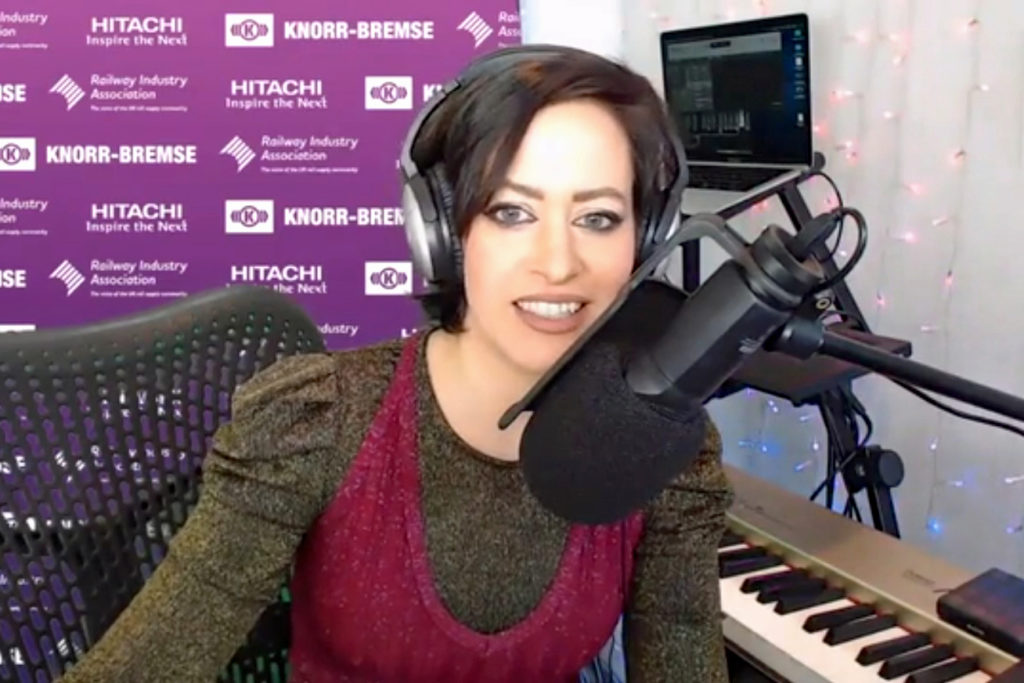 Key speakers
Introducing the conference were RIA's Chief Executive, Darren Caplan, and Technical Director, David Clarke. Caplan set out RIA's vision of an innovative, digitised and green rail industry, and had no doubt that passenger numbers would bounce back post-Coronavirus as videoconferencing actually generated travel. He was pleased to see how rail had supported the economy during the worst of the crisis when it accounted for 25% of UK construction.
Clarke explained that the conference's theme, 'The Railway of the Future', was about making sure that the railway is ready for whatever the future holds. He also launched RIA's new collaboration with ITN Productions, 'MADE With Rail', which highlights the latest developments in Materials, Automation, Data and Energy (MADE) and RIA's new Unlocking Innovation website (www.riagb.org.uk/UnlockingInnovation).
Rail Minister, Chris Heaton-Harris, responded to Caplan's enquiries about the delays to both the Williams Review and the response to Network Rail's Traction Decarbonisation Network Strategy (TDNS). He advised that there will be a white paper with measures prompted by Williams "very very shortly" and that there would soon be a response to TDNS which would "make people on this call very happy".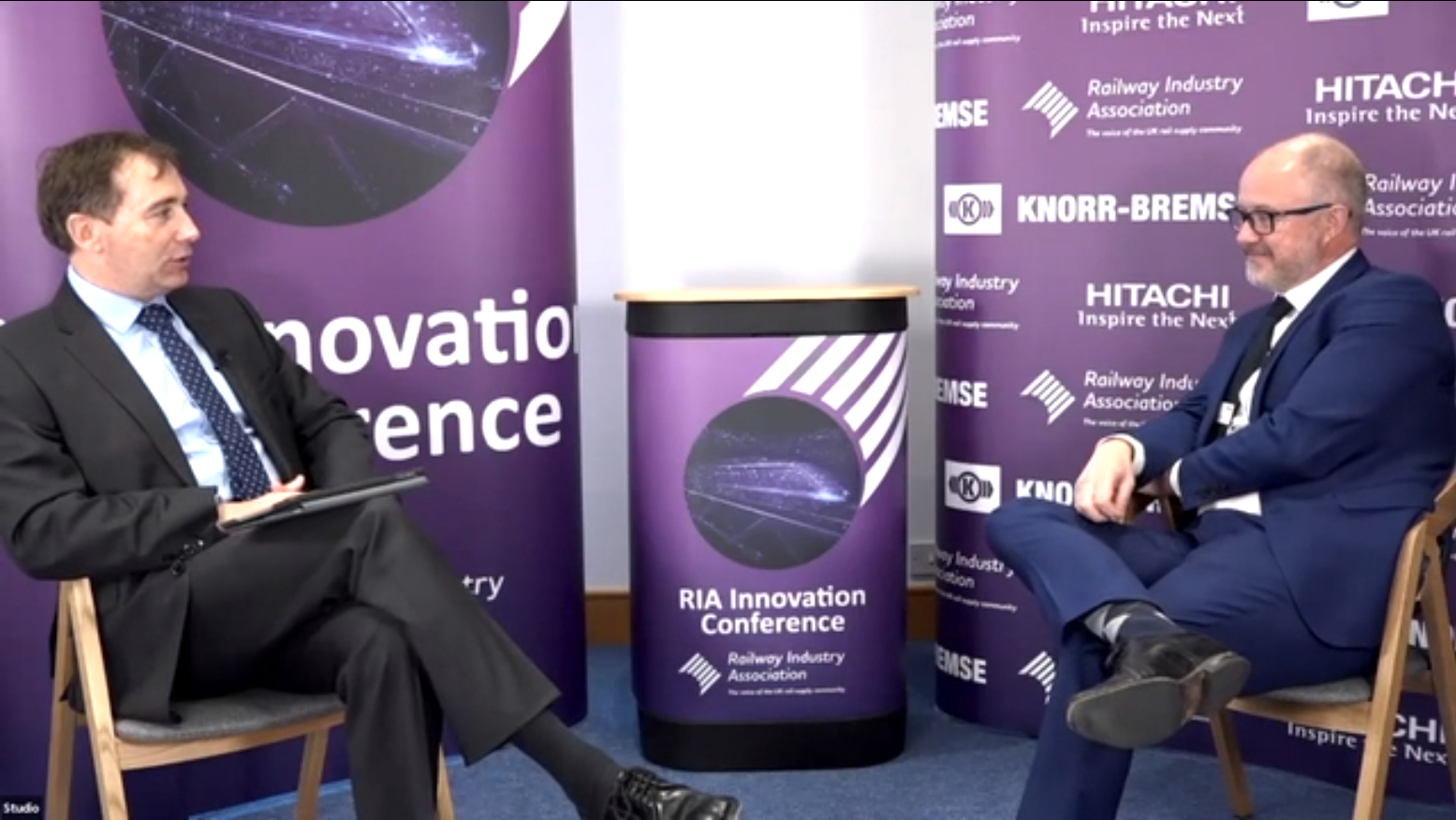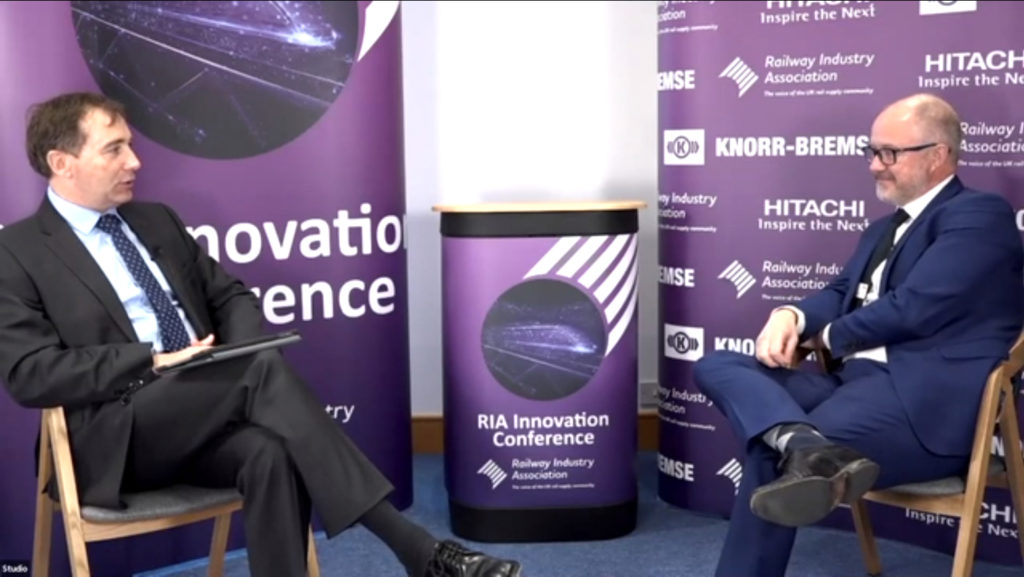 He considered the modern railway to be a catalyst for growth and prosperity on which the government had committed significant investment, but noted that railways had to be more affordable. Hence it is essential that Project SPEED (Issue 189 Mar-Apr 2021) reduces project costs and timescales.
Heaton-Harris is keen for UK rail to become a leader in rail technology and was pleased to see world-class testing sites being developed. He wanted rail to work with government to exploit the opportunities to innovate.
In an interview with RIA's David Clarke, Network Rail's CEO, Andrew Haines, was asked what he would like to see the future look like. His response was the three Ss of Safety (constant improvement), Simplicity (for passengers and freight customers) and Sustainability. He emphasised the latter was not just about the environment, but required a cost-effective railway which must be adaptable and not slow to innovate. He also emphasised the importance of Project SPEED and noted that the most difficult part of his job is convincing the Treasury to invest as their perception is that the railway has a poor delivery record.
Haines felt that the Williams Review would address the fragmentation and contractualisation which produces perverse incentives and makes it difficult to innovate. He was confident of the railway's post-Covid recovery, but cautioned that it will no longer be bankrolled by commuters. Hence a welcoming, reliable railway with affordable solutions is needed. In addition, access strategies need to balance work savings against revenue streams for the best whole-industry decision.
He thought the argument that rail needs an injection of funding to decarbonise was being won. Haines noted how Scottish electrification is providing a continuous workstream which creates supply chain stability, continuous improvement and lower costs, as shown elsewhere in this issue. Furthermore, new electrification technologies such as surge arresters were now reducing the cost of electrification. He was pleased that the electrification contract for the trans-Pennine route upgrade had been let below the budget price.
Rail technology keynotes
The conference technical keynote presentations provided perspectives from a train operator, rolling stock company and an infrastructure manager.
West Coast Partnership is the 'shadow operator' developing the initial HS2 services. Its Managing Director, Caroline Donaldson, explained how innovation was being encouraged to provide an exceptional passenger experience. She felt that innovation had to be embedded in HS2 operations to get ahead of ever-changing customer demands. For example, innovation was needed to improve seat reservations and make it easier to get to stations, as well as for fleet maintenance and cleaning. She asked businesses to contact her if they have something to contribute.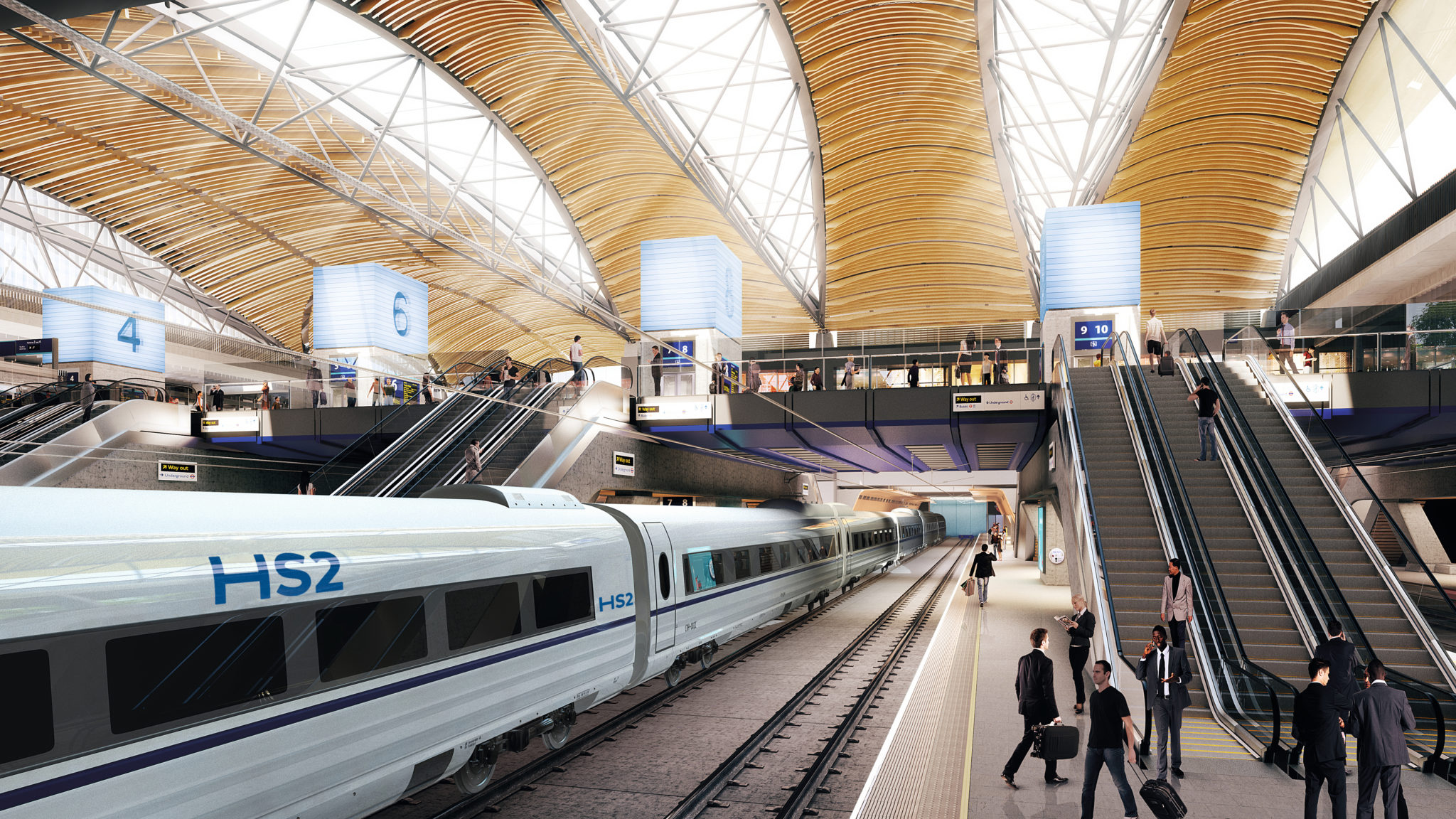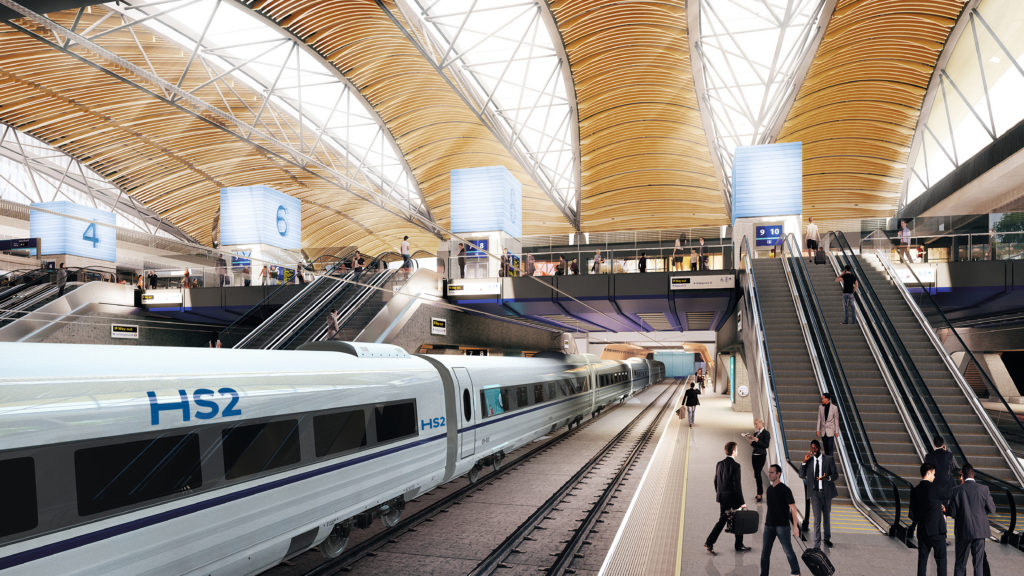 Martin Ertl, Vice President, Innovation and Portfolio Management at Knorr-Bremse, also felt that rail must use its technical know-how to develop passenger-focused solutions to drive recovery and growth. This includes technologies to increase infrastructure capacity such as Knorr Bremse's Reproductive Braking Distance technology which always ensures minimum braking distance is maintained. He also considered that 'intelligence-driven maintenance' is needed if there is to be zero disruption to services.
Ertl was concerned about restrictions on the use of data and made a plea for open data. For him, the issue is not data ownership as data only has value when it is used to generate useful information. Experience shows that this is most likely when data is shared.
Network Rail's Chief Technology Officer, Robert Ampomah, felt that archaic things were still being done such as manual train coupling, inspections and maintenance. Such things needed to be mechanised and automated, he asserted. In CP6, the company has £245 million to invest in its R&D portfolio, of which £85 million has already been invested. Network Rail is also working with UKRRIN and other partners to leverage additional funding opportunities.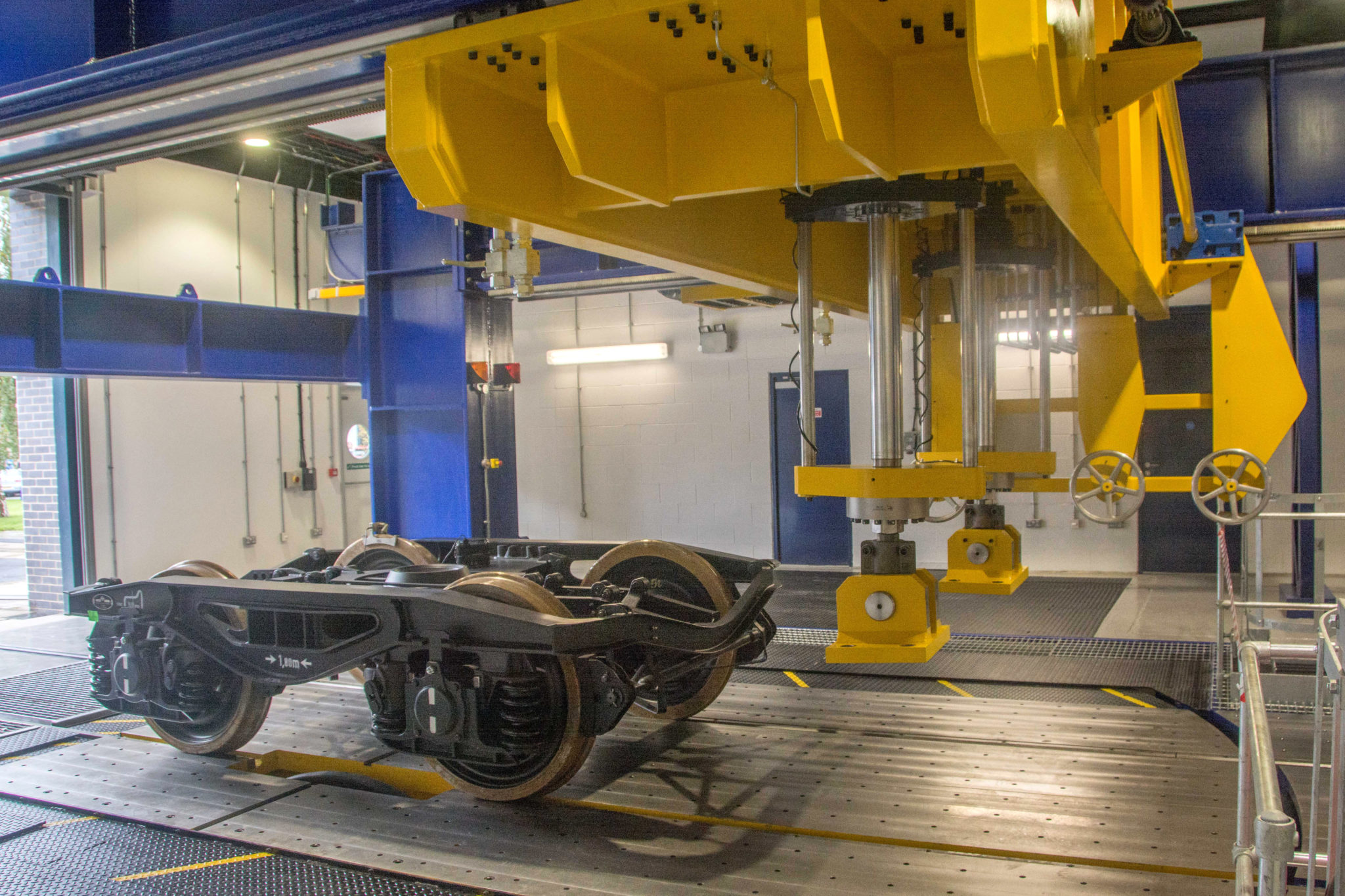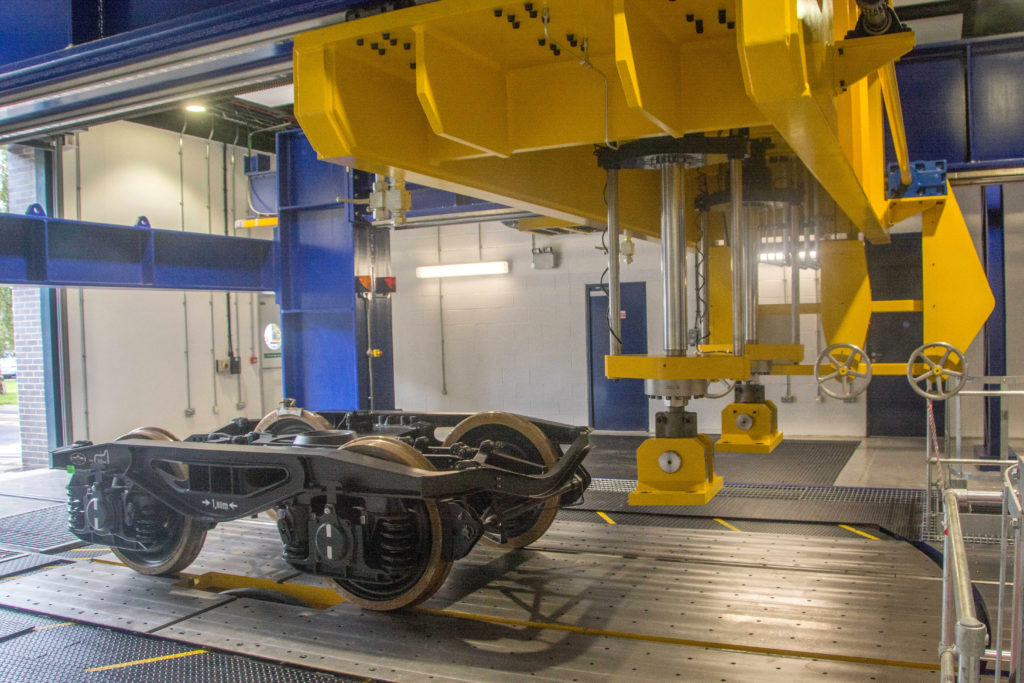 He advised that Network Rail's R&D investment to date had delivered benefits of around £300 million, with a rate of return of about five years. Such projects included plain line pattern recognition and digitised lineside inspection of vegetation. Ongoing work includes operational data sandbox, fibre sensing, automated repair, cost-efficient electrification and earthworks stabilisation. Ampomah concluded his presentation with his own mnemonic of three Cs: Collaboration, Creativity and Cost-reduction.
Although innovation brings technological changes, Irina Parsina from Microsoft Teams reminded the conference that innovation was all about people. Organisations have to create the climate for successful innovation and not forget that any innovation is designed for the human.
She felt it was important to understand that change does not always come easily due to human traits of laziness, risk aversion and resistance to change. In the rail industry, Parsina was clear that barriers had to be broken down to enable innovation and ensure that everyone has a voice.
Virtual round tables
The first panel discussion considered three themes of the new Rail Technical Strategy (RTS): Easy to Use for All, Optimised Train Operations and Reliable/Easy to Maintain. Sharon Odetunde of RSSB explained how innovations from the 'Easy to Use' theme will make rail more attractive to passengers. Clive Roberts of the University of Birmingham spoke about 'Optimised Train Operations', the benefits of more flexible train timetables and the challenges of ETCS on a mixed-traffic railway.
David Rowe of Network Rail considered how the 'Reliable/Easy to Maintain' theme was focusing on asset reliability whilst David White of HS2 explained how the company was taking a whole systems approach to treat data as an asset which included the use of digital twins.
This topic was continued in the 'Data-Driven Growth' session in which Ian McLaren of Govia Thameslink Railways (GTR) explained why GTR was making its data and apps freely available. Such apps include train cleaning, desk booking and Covid testing. James Bain of Worldline underscored this point by mentioning the Rail Data Council which aims to better coordinate open access to UK rail data.
IRSE President, Ian Bridges, spoke of the benefits of using data for predictive maintenance and of digital twins. Will Wilson of Siemens noted that real-time data was becoming increasingly essential, yet the vast amount collected is more than can be processed. He felt the challenge was to clearly present relevant information, for example providing passengers with train loading during the pandemic.
The 'Innovation for Economic Growth' session considered opportunities and obstacles for innovation. IAND's founder and CEO, and chair of the Royal Academy for Engineering's Enterprise Hub's Innovators Network, Elspeth Finch, explained the UK Government initiatives to encourage innovation and considered the difficult problem of scaling-up new technologies. She suggested that SMEs could work with large companies to innovate at scale.
Paul Sheerin, Scottish Engineering's CEO, described how a rail 'cluster builder' is being established for businesses wishing to increase their involvement with the Scottish rail sector and felt that Scotland's rail electrification was a catalyst attracting new companies. James Davies of Industry Wales emphasised the importance of supply chains working across different sectors. Lucy Prior MBE of 3Squared emphasised the diversity of SMEs. She urged companies to "network and let people know" about their products and to "keep listening" in order to "keep innovating".
The discussion following this session highlighted the rail industry's lack of diversity and how procurement was a barrier to innovation, but could be an enabler with a change of thinking.
The decarbonisation session was introduced by presentations on hydrogen trains, battery technologies and electrification. Garry Keenor of Atkins noted that whilst batteries and hydrogen clearly have a role in rail decarbonisation, for most of the network electrification is the only option. This was the conclusion of the 'Why Rail Electrification?' report that he co-authored. Keenor stressed the need for a rolling electrification programme and noted that, without this, the railway will not decarbonise and will be more expensive to run. Panel members concurred with this view.
RSSB's CEO, Mark Phillips, absolutely supported the requirement for a major electrification programme, but noted the difficulties of convincing government that this can be done efficiently. Rail Delivery Group's CEO, Jaqueline Starr, considered that rail must also drive modal shift for which a customer-focused railway was essential.
Porterbrook's CEO, Mary Grant, described how her company was hybridising existing trains to reduce their emissions and hoped her company's hydrogen train would be in passenger service by 2022. Network Rail's Safety and Engineering Director, Martin Frobisher, noted that November's COP26 UN climate change conference in Glasgow was a global opportunity to showcase the rail sector's decarbonisation initiatives. He also considered that indirect emissions were a big challenge and wanted to see the supply chain commit to following Network Rail's example by adopting science-based environmental targets.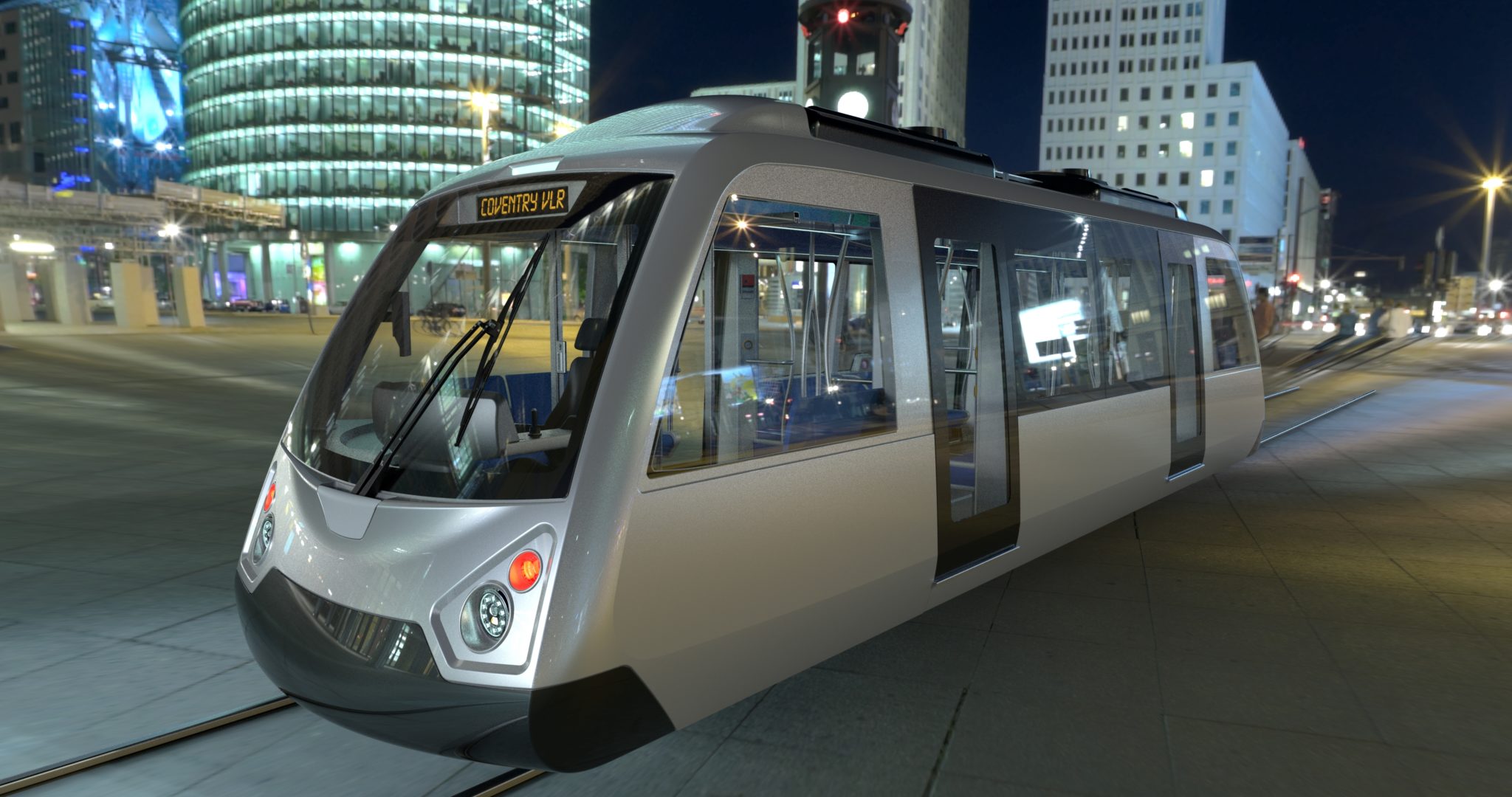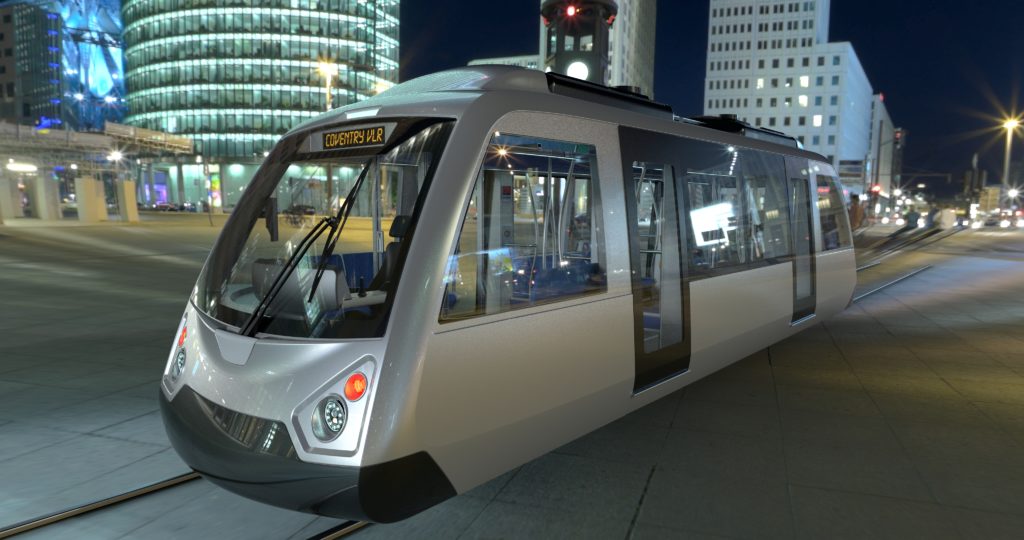 Innovation capabilities
Current and future facilities for rail innovation were considered in sessions about current facilities offered by the UK Rail Research and Innovation Network (UKRRIN) and future centres under construction.
Speakers at the first session were Amanda Mackie, Professor Simon Iwnicki, Professor Clive Roberts and Professor William Powrie who respectively lead UKRRIN's centres of excellence for testing, rolling stock, digital systems and infrastructure. Mackie described how Network Rail's test facilities are used to develop rail innovations at higher technology readiness levels.
Professor Iwnicki described the University of Huddersfield's rolling wheel test rig and new pantograph test rig. He explained how digital modelling would enable the latter to simulate the operation of multiple pantographs on a train. Professor Roberts advised that a new purpose-built centre for digital railway engineering at the University of Birmingham had opened in November. An example of this centre's work will be the development of an HS2 digital twin to provide system testing in laboratory settings.
In the next session, Unipart Rail's Engineering Director, Professor Steve Ingleton, described how UKRRIN's Innovation and Technology hub at Doncaster – due to open in the summer – will provide a permanent rail innovation exhibition to showcase UKRRIN's achievements. This is intended to both encourage innovation and attract people to the industry.
Arthur Emyr from the Welsh Government described the £150 million rail testing facility to be built on the site of a closed opencast mine near Ystradgynlais in Powys with 6.9km of 170kph electrified track and 4.5km of low-speed high-tonnage track. The Welsh Government is working with industry and the Welsh supply chain to establish this centre which is expected to be completed by 2025.
Richard Jones of the Black Country Innovative Manufacturing Organisation explained how the £29 million Very Light Rail (VLR) national innovation centre at Dudley is intended to promote lower-cost VLR solutions across the UK. At £10 million/km, VLR's cost is expected to be a quarter of a conventional tram system. Jones felt that this could enable the UK to create a whole new VLR industry as cities around the world are desperate for such affordable mobility solutions. The centre will have a 2.2km conventional rail test track and is to test a novel lightweight VLR track. It is expected to open early next year and will have a dynamometer system, simulation suites and electronic and software laboratories.
Other virtual aspects
As well as presentations and round tables, the conference had other virtual experiences. These were an exhibition hall, parallel workshops, table sessions and evening events. Whilst these were quite different from previous conferences, they still offered plenty of opportunities for learning and meeting new people.
The virtual stands in the exhibition included those of conference strategic partners Network Rail and UKRRIN, and sponsors Hitachi, Knorr-Bremse, Capgemini Engineering, Railtex, Withers and Rogers, Altran, Porterbrook, Harmonic and Ricardo Rail.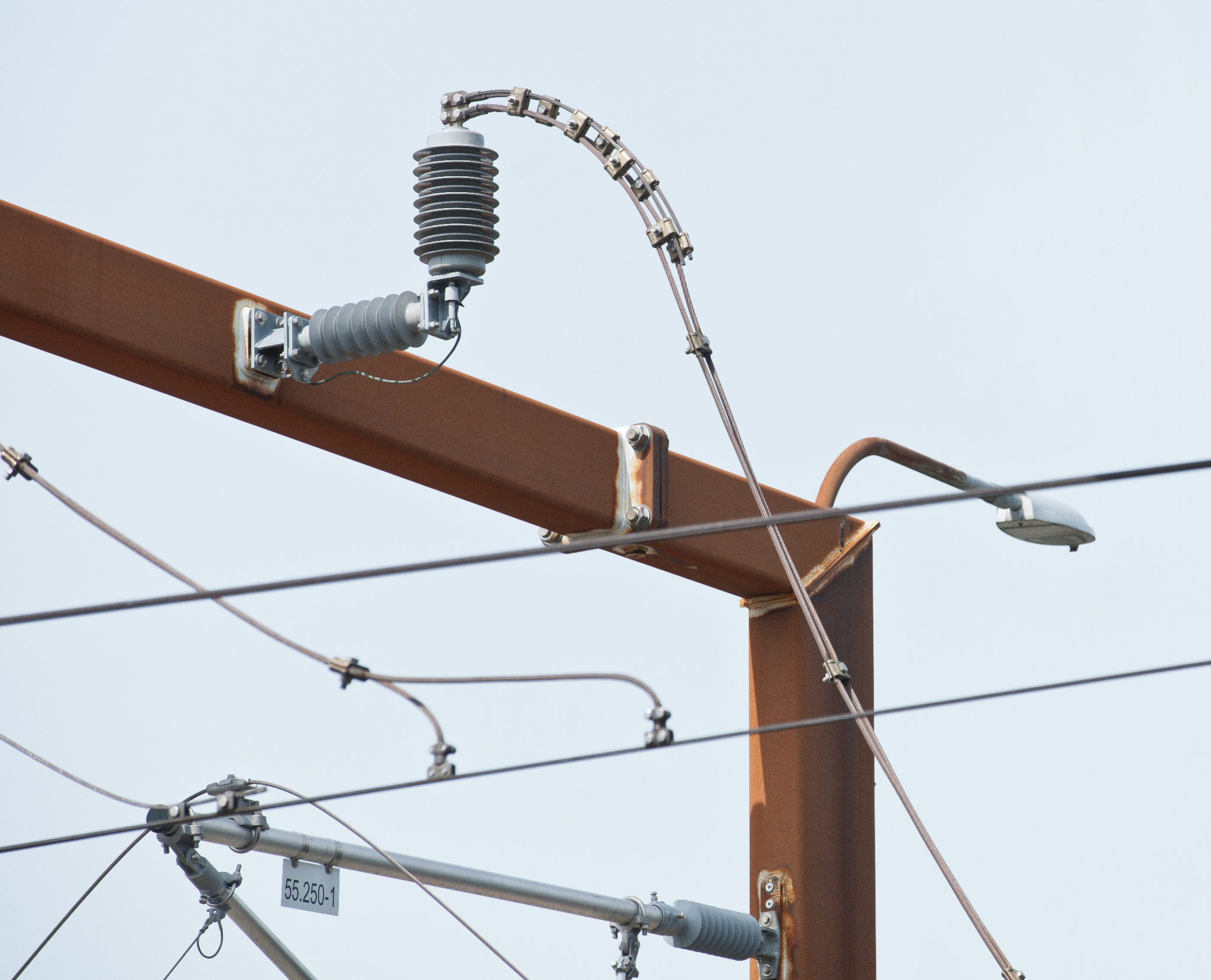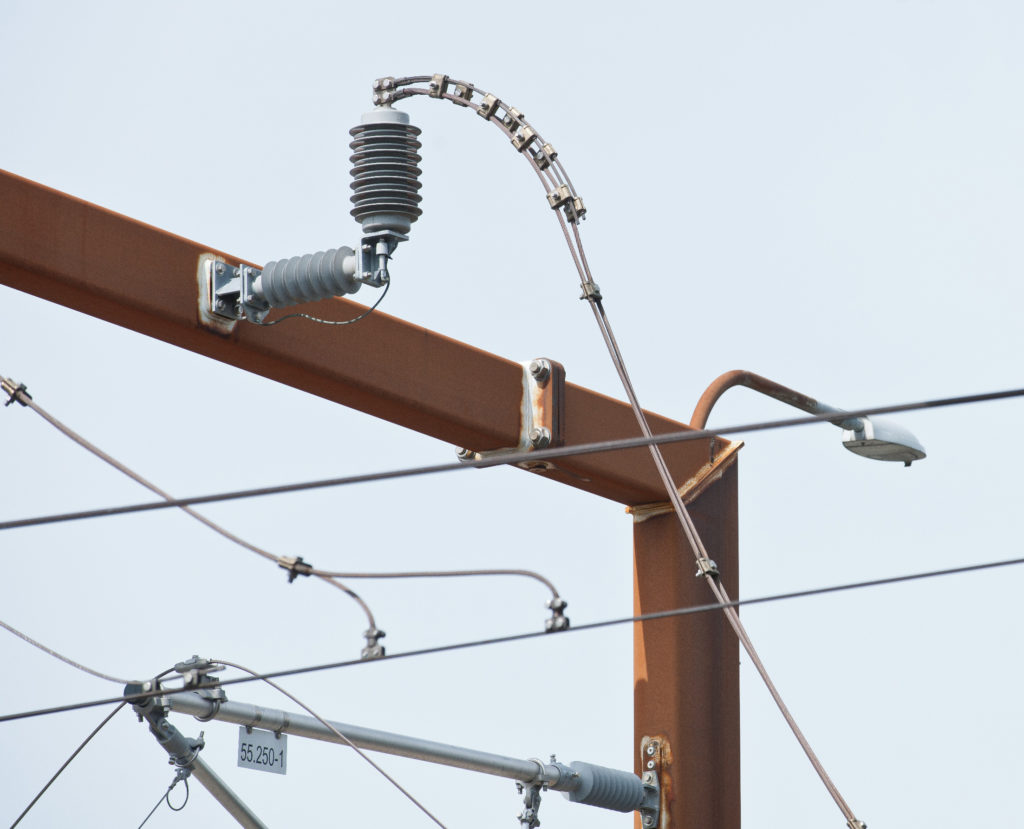 Workshops were run by UKRRIN, Network Rail, Transport for London and non-technical RTS themes to accelerate successful innovation. Those I attended included RTS 'Rapid Benefit Realisation' and 'Digitally Talented Workforce' themes, and a Network Rail workshop on cost-effective electrification.
At the table sessions, delegates were able to discuss a specific innovation topic, meet a particular company or generally network. These were cabaret-style virtual tables of six, hosted by various companies and organisations which also provided a rare opportunity for a catch-up.
A particularly interesting table was hosted by James Featherstone and Patsy Brady of Network Rail's Digital Innovation and Collaboration in Engineering (DICE) initiative. This has teams of graduates competing to develop digital solutions to Network Rail's challenge statements. DICE started in 2018 and this year has 19 teams of five developing solutions for sustainability issues. Four of these will go forward to the final which is judged by Andrew Haines and other Network Rail executives. Winners then receive funding to develop their products.
On the conference's first evening, there was a virtual dinner with tables of six which included an organised tasting of beer sent to them beforehand! The next evening featured an interview with Charles Duke who was the tenth astronaut to walk on the moon. At the age of 85, he is still the youngest person to have done so. Duke noted that his smartphone has 800,000 times the memory of the computer that controlled his moon landing.
This year, RIA's virtual innovation conference was certainly not the same as previous events, yet the information and insights it provided were not diminished. It was also a thoroughly enjoyable experience. The RIA team, and host LJ Rich, deserve much credit for their innovative approach.