Rail Engineer first met SigTech Rail Consultancy Ltd in November 2021 to discuss its abilities and plans to support the operational railway. A year later, we met up with SigTech again to learn how the company is progressing.
SigTech Rail provides specialised, efficient signalling support for track and point renewals, civil engineering works, maintainers, and any project that involves signalling. The company has developed to become a first-class provider of specialist signalling services, including non-conceptual design, installation and permanent way signalling support, along with operational telecoms.
Adaptive and innovative
Network Rail has said it is committed to delivering more work via small and medium-sized Enterprises (SMEs) such as SigTech, and that 33% of its annual expenditure is being spent via SMEs. Over the last four years, Network Rail has increased its expenditure with SMEs, achieving 25.61%, 26.78%, 30.4% and 35.6%, respectively. SMEs are important to Network Rail as, it says, such companies are recognised as being highly adaptive and innovative, and are not constrained by large overheads and excessive company processes. The government also says small companies play a significant role in the growth of the economy, with SMEs accounting for approximately 15.7 million jobs in the UK and 60% of all private sector employment.
The company operates throughout the country and was originally based near Canterbury in Kent. However, to enable quicker and easier travel to its clients, the company has moved its base to Derbyshire. This is an ideal location to support routes such as the East Coast Main Line, West Coast Main Line, and HS2; together with major rail locations such as Derby, Birmingham, Crewe, Liverpool, Manchester, and York. The company is now ideally placed, being closer to all of the cities in the running to become the HQ of Great British Railways.
SigTech Rail's unofficial motto is however "have van will travel" and it considers its work area as all of the UK. This summer it had six projects successfully taking place at the same time in: Newcastle upon Tyne, Liverpool, Manchester, Birmingham, London, and Southampton. The company's support teams are also located around the country, including Kent, Edinburgh, Nottingham, and the Wirral.
Hammerton lever frame renewal
Typical of the type of work SigTech has been involved in during the last year is the renewal of the locking frame at Hammerton station to the West of York. Over the weekend of 12-15 August, the firm worked alongside locking fitters from Network Rail to renew the lever frame. Hammerton is an intermediate station on the York to Harrogate route, which is signalled by traditional mechanical branch line signalling, located between the modern electronic signalling at York and Leeds. However, the lever frame is unusual as it is located in an exquisitely designed wooden 'hut house' on the platform. It is thought to date from the signalling of the line in the 1880s and an 1895 survey records eight 'signal boxes' on the line as being "Wood Cover on Platform". In 1914 a McKenzie and Holland No.16 lever frame was provided, and it was this frame that was being replaced over the weekend in August.
The frame was heavily worn with salt and grit from the many years of signallers' boots walking to and from the nearby gated road crossing. A replacement frame was recovered from Bardon Mill, Northumberland; which was renovated and re-built at Holgate depot in York, with only the necessary 10 levers from the 20 recovered. The frame was then dismantled and transported to Hammerton.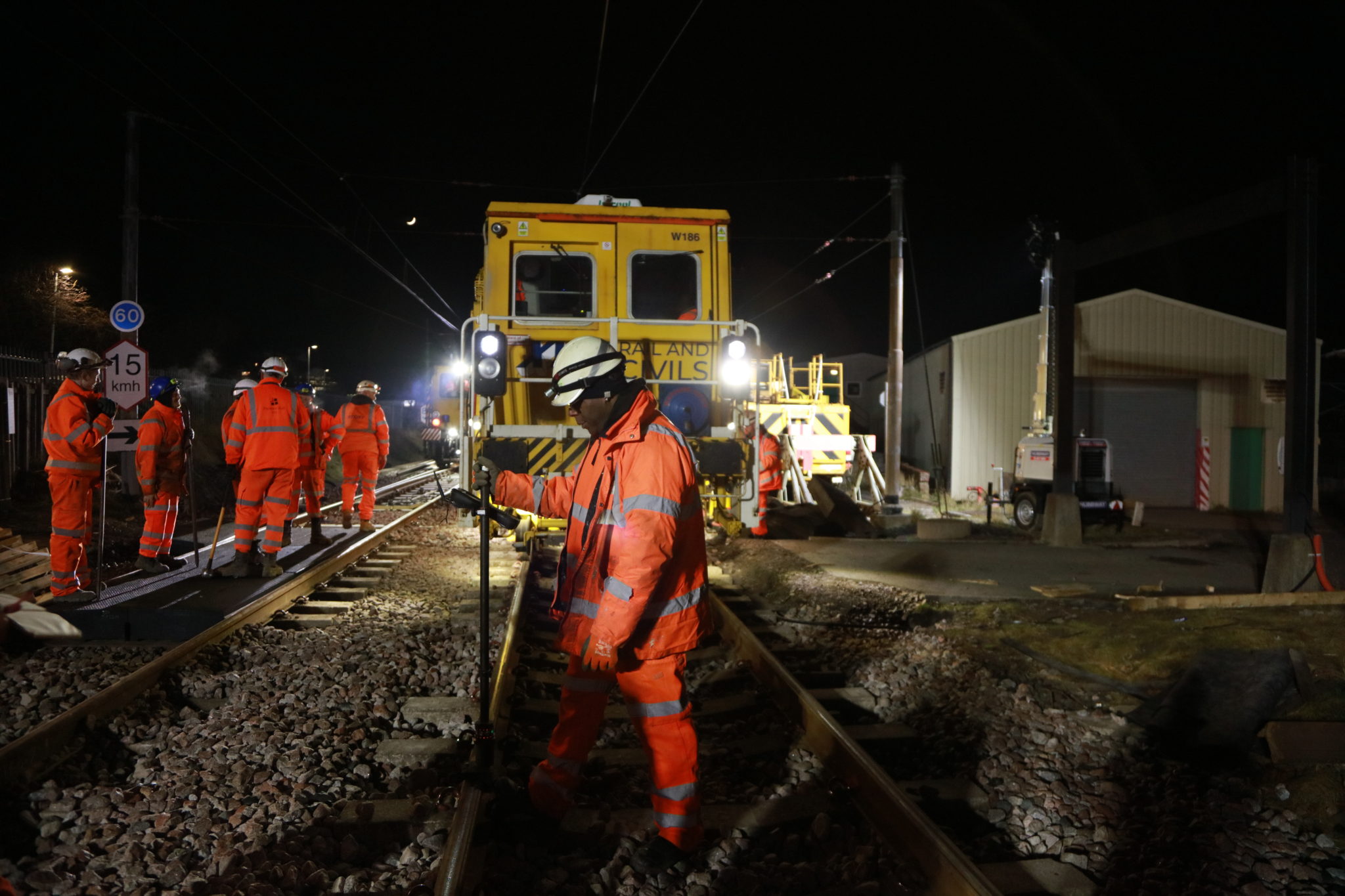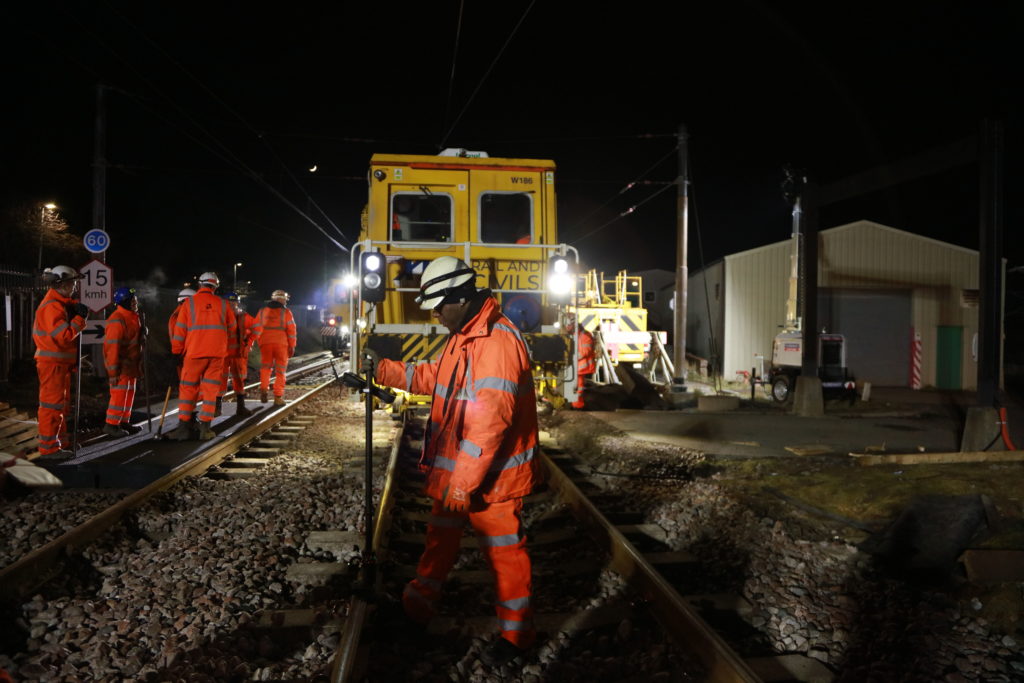 The company's role was to disconnect all the electrical lever locks and circuit controllers attached to the frame. After the frame was replaced by the locking fitters, SigTech's installers re-terminated the 89 wires under the control of its lead tester. Following installation (with it working first time) the frame was transferred to the test team of SigTech and Network Rail for them to undertake the required testing. It was then handed back ready for the first train on the Monday morning.
Joe Young, mechanical and electrical locking supervisor for Network Rail North East, said: "I would personally like to thank everyone who has been involved and dedicated to the Hammerton lever frame renewal. There have certainly been many tense moments and issues to overcome, however as a team we have conquered and succeeded. The renewal of the frame is a fantastic achievement which should be celebrated by everyone, bearing in mind the last time a lever frame renewal on this scale was conducted was by British Rail back in 1981. In my eyes, this is an accomplishment that we should all be proud of."
Southport Birkdale platform extension
Another example of work successfully carried out by SigTech Rail is the modification of the tuned TI21 track circuit system at Birkdale station near Southport. New for the Merseyrail network is a specifically designed variant of the Stadler Class 777 units. The existing Class 507/508 trains are 60.7 metres (3-car) and 121.4 metres (6-car), but these new Stadler trains are longer at 65 metres (4-car) and 130 metres (8-car). Extensive platform works at 92 platforms at 56 stations and track realignments have been required to accommodate the new trains.
The works are essentially civil engineering, but in the case of Birkdale station the TI21 track circuit needed modifying with an Insulated Block Joint (IBJ), so the company was brought in by the civil engineering company to resolve the issue. This sort of situation can often occur with railway civil engineering works, when the main contractor needs a quick efficient way of delivering any S&T asset work that is affected by their core works. SigTech is ideally placed to arrange any design work and carry out the work and testing out safely in compliance with all Standards requirements.
The company has also been involved with supporting track work and switch renewals around the country, for example supporting the Tyne and Wear Passenger Transport Executive network (Nexus). Working around the country and on different railways allows SigTech to experience and then share best practice; which is even more important for today's non-centralised, devolved, national rail network.
SigTech is also available to assist with 'tricky' faults and it can sometimes help a maintainer for an independent person to assist with a difficult fault. No matter how competent a maintainer may be, a fresh pair of eyes and a different approach can often help. SigTech Rail has recently assisted with resolving a wide to gauge set of points at Edge Hill Liverpool, caused by excessive rail wear due to extensive freight traffic and tight curves.
Meeting clients' needs
It is clear that the company has established very good relationships with its clients, enabling it to provide a quality service and more meaningful interactions. This results in a good, personalised service, and for the clients' needs to be met more accurately. As with most SMEs, which have fewer employees, it's easier for people to get to know one another and form deeper working relationships. As a result, everyone can support one another and pick up on particular strengths and qualities, which improves teamwork skills and performance. Knowing colleagues on a personal level makes the working environment a comfortable one, and this is reflected by the level of service provided to customers.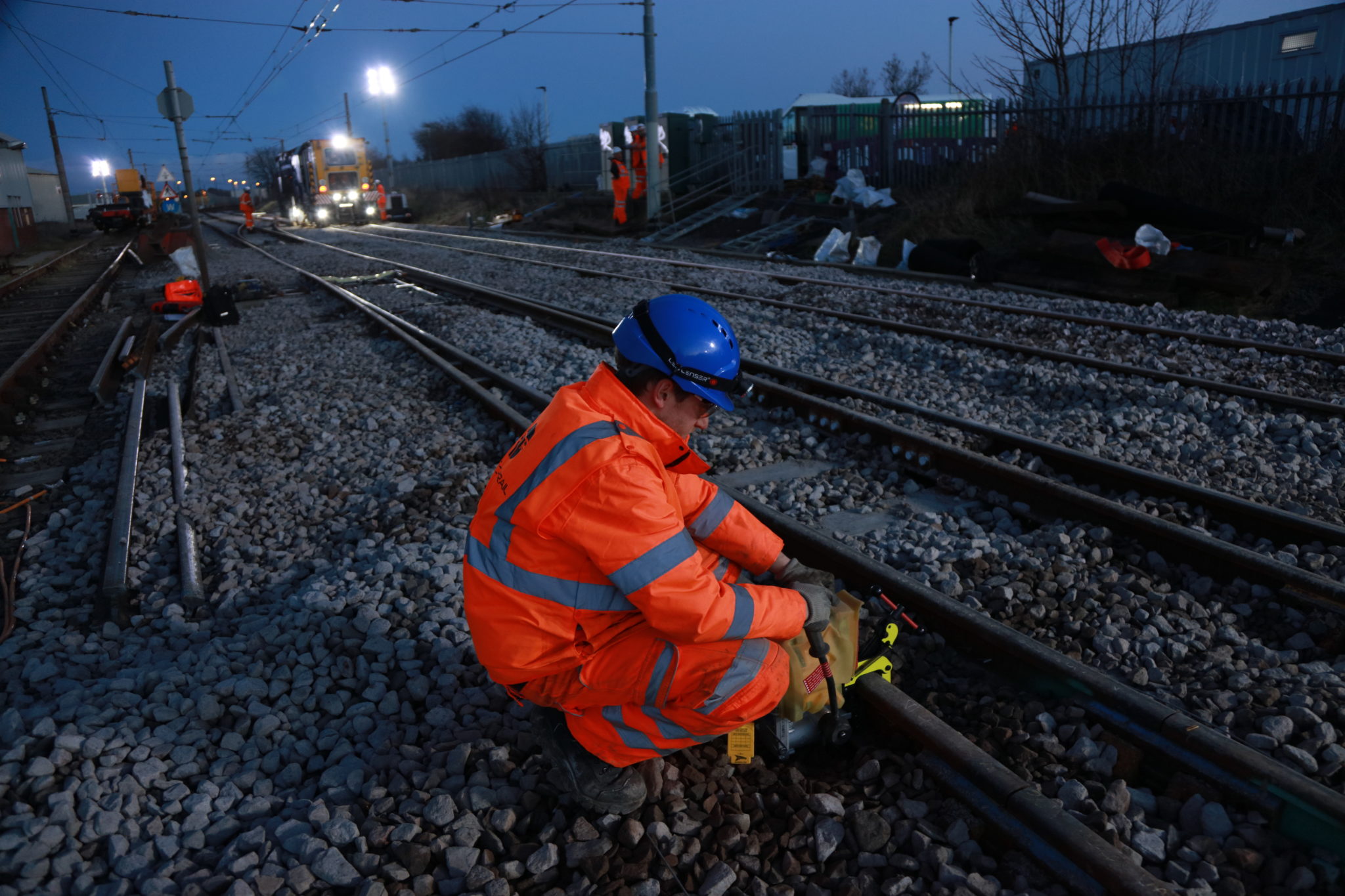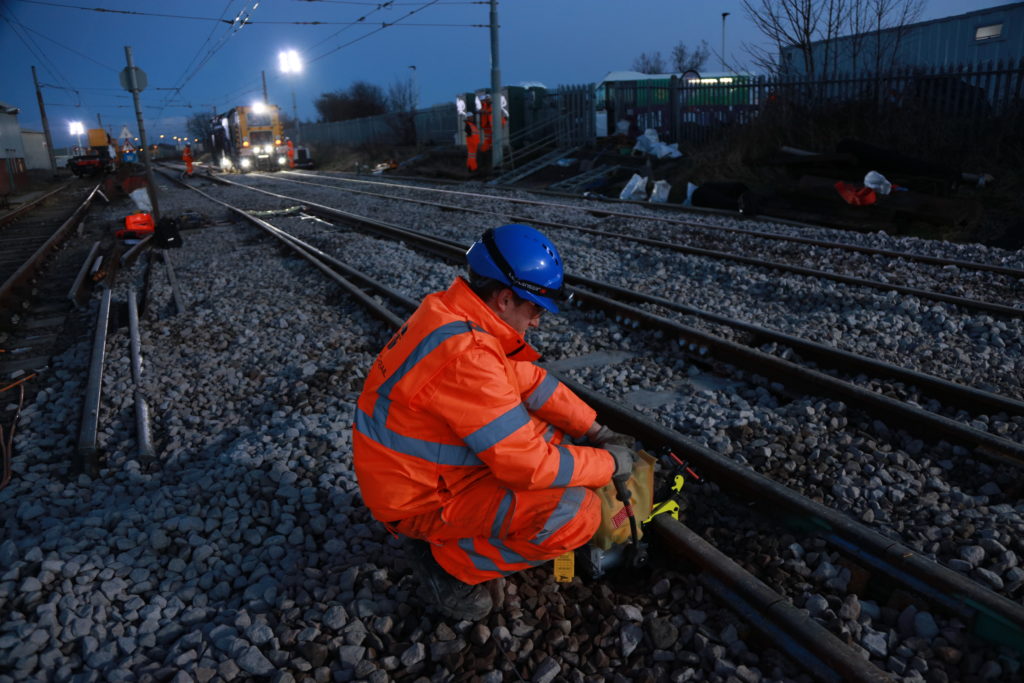 SigTech Rail's simple employment structure allows for adaptable individual requirements; such as working from home, working flexible hours, or attending family commitments. Specialised service companies offering niche, quality services are distinguished from other larger businesses and organisations. This instils a sense of confidence amongst clients.
The personal relationships that are established with smaller workforces help to create a strong team spirit, whilst instilling mutual goals. Each individual in an SME is crucial to the success of the business, creating mutual respect and a sense of camaraderie. SigTech is also keen to train and mentor new entrants into the industry, and has plans to support heritage railways and provide apprentices the opportunity to learn and work on mechanical signalling. This is a win-win for everyone; providing apprentices valuable experience and heritage railways with more cost-effective signalling.
Reduced costs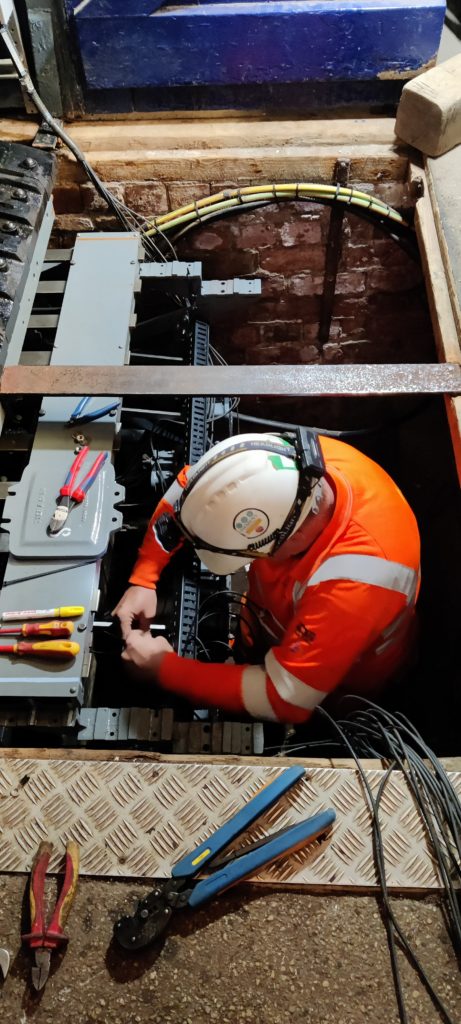 It's perhaps inevitable that SMEs will consume much less energy when compared to larger businesses – a factor which is now more important than ever. There are fewer computers, printers, and lights running, which reduces both initial and maintenance costs. In many cases, the money that's saved on resources can be used to offer a lower price to potential clients – making them not only a more specialised, but a more cost-effective option.
Within an SME like SigTech Rail, decisions can be made and implemented much more efficiently. Instead of having to be discussed by large groups and layers of people, decisions are quickly made and accurately communicated directly to everyone in the business.
Certifications
Being an SME doesn't mean a company does not have independent assessments. SigTech has impressive certifications, which include ISO 9001 Quality Management. It has been verified and audited by RISQS to undertake fixed price works and is also a Certified Member of CIRAS (Confidential Incident Reporting Analysis System for Transport).
The company has also achieved Gold Membership with Constructionline and is now a verified and pre-qualified contractor, providing signalling maintenance and support services throughout the UK rail industry. The Constructionline Gold Award also verifies to PAS91 and includes Acclaim Accreditation which certifies SigTech within Safety Schemes in Procurement (SSIP) by demonstrating the company's compliance with relevant health and safety legislation.
As signatories of the Rail Supply Group Work Pipeline Visibility Charter, SigTech will also provide its work pipeline visibility across its supply chain in order to allow suppliers to plan and invest with confidence, driving improvements in productivity, and enhancing collaborative delivery.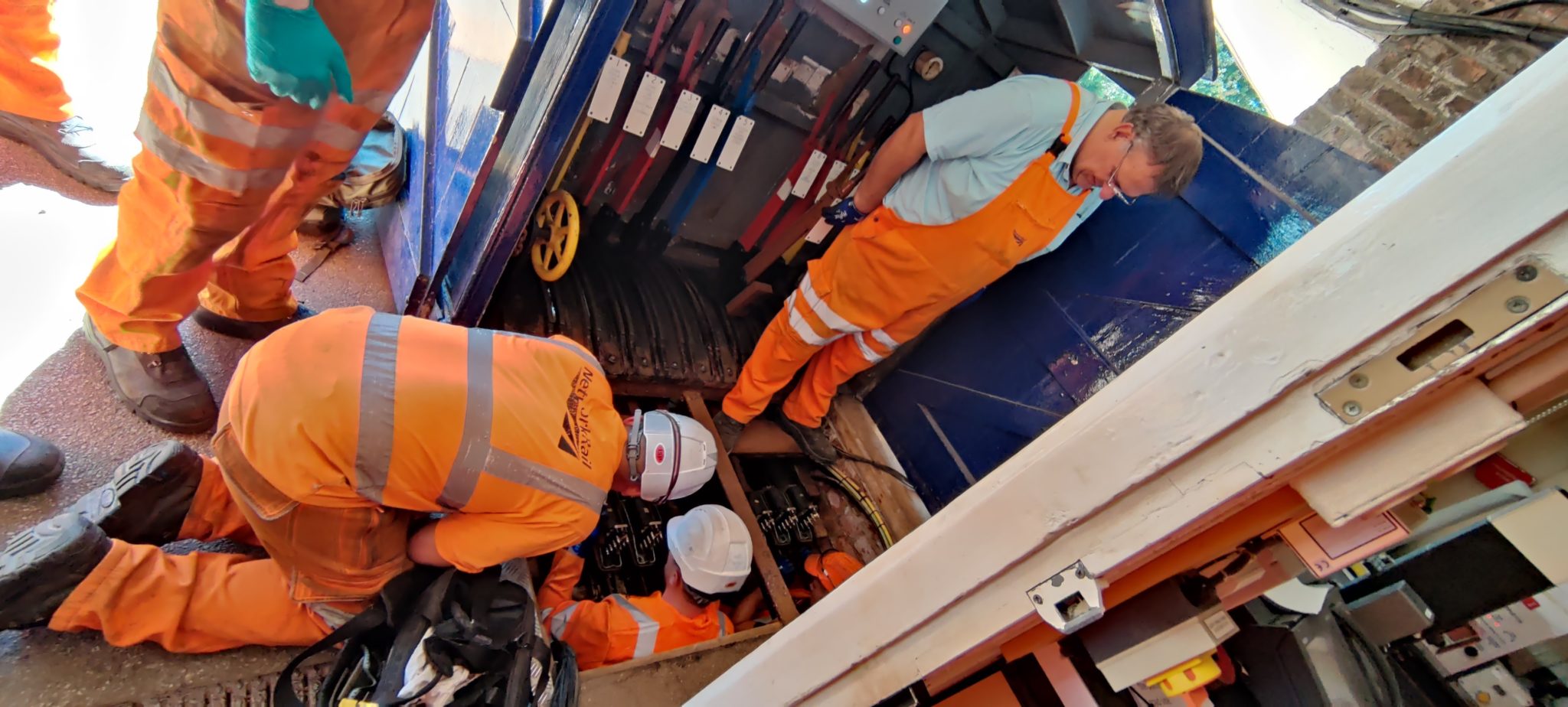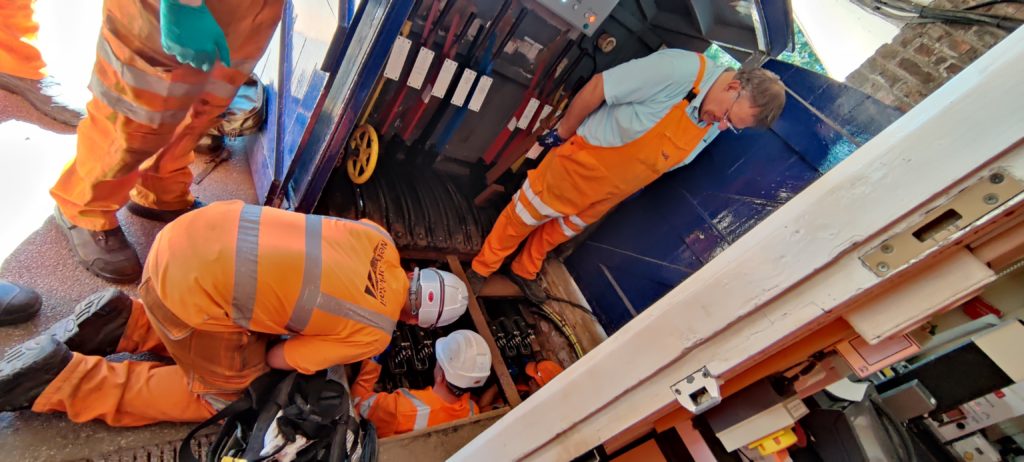 If you need a cost effective, knowledgeable, safe, and reliable firm to undertake signalling work to support your project or maintenance area, give SigTech Rail a call on 01303 764344 or visit www.sigtechrail.co.uk. SigTech Rail is always ready and waiting to share best practice and help any project over the line.