Noel Travers, the 54th Chair of the IMechE Railway Division, is touring the UK and beyond with his Chair's Address entitled Not a very good engineer – the fallacy and effect of this mindset. Noel's address summarises his career, highlights the contribution engineers can make in general management, and explains how the Railway Division can help to demonstrate the value of engineers when working 'outside of their engineering boxes'.
Noel's definition of a 'good engineer' is someone like Nigel Gresley of A4 Pacific fame, George Westinghouse inventor of the automatic air brake, Eddie Searanke, who designed the bogie that became the Alstom FLEXX Eco bogie, or, of course, the IMechE's founder, George Stephenson, the 'father of railways'. In other words, people who design iconic products. However, in conversation we agreed that engineering is a much broader church, and all the other branches of engineering need to co-exist to deliver whole systems.
Early career
Noel is currently the managing director of Xrail Group Ltd but, of course, that is not where he started.
Noel's journey into engineering came about through his secondary education, partly near Preston, at a school where the best students were encouraged to apply for apprenticeships at what was then British Aerospace. At the age of 14, he moved back to his native Derry, Northern Ireland, and enrolled in a local grammar school. As Derry had little industry his school "focussed on getting as many students as possible into the tertiary education system to create career opportunities by, to be totally frank, broadening horizons outside of Derry." Noel was good at science and maths and was lucky enough to have a careers advisor who encouraged him to do engineering and to apply for sponsorship to fund his way through university.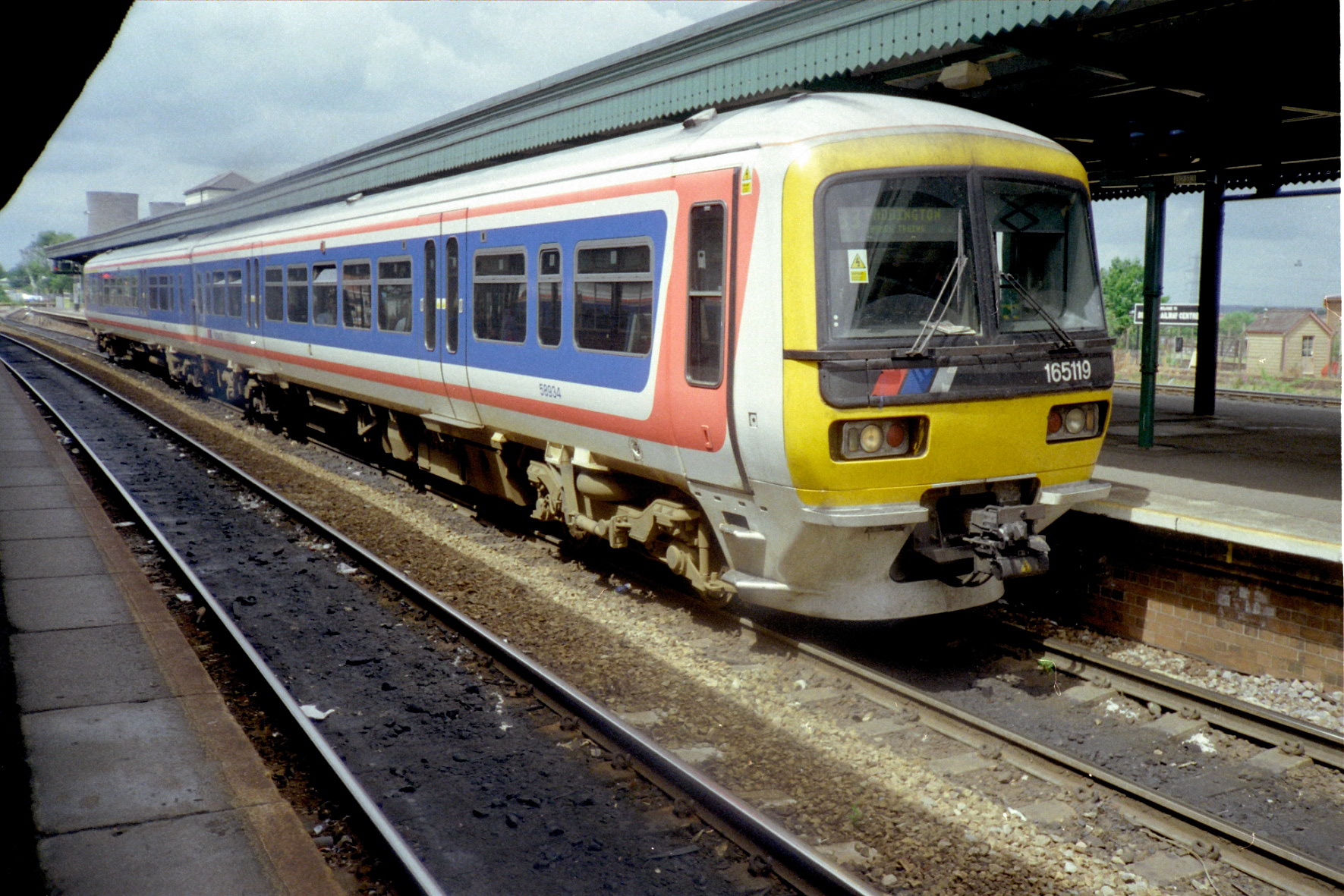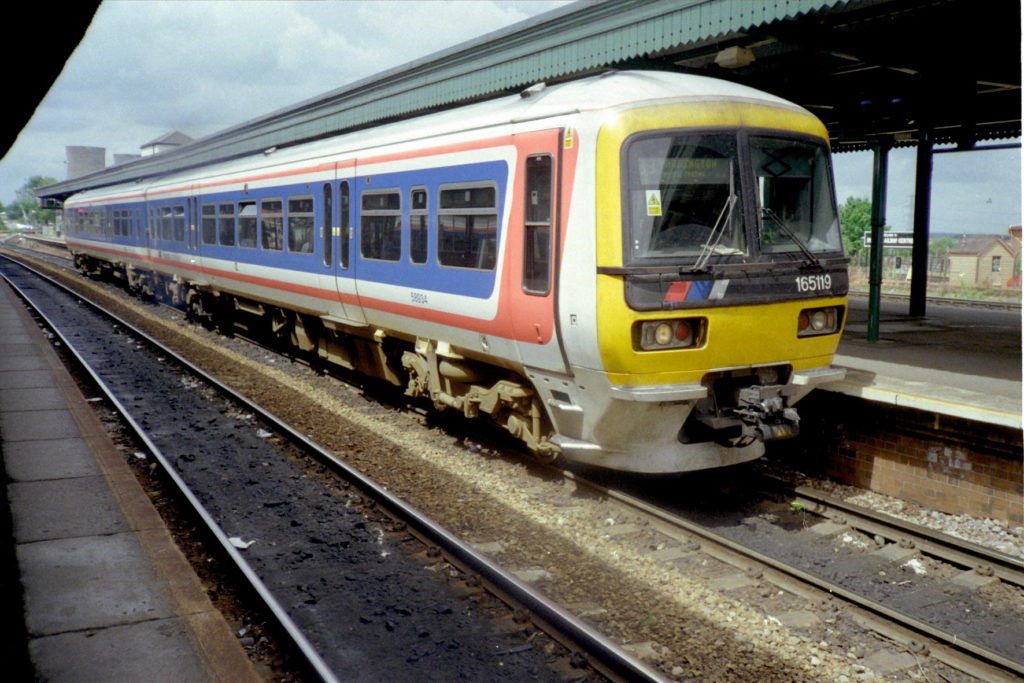 This led to Noel joining British Railways as an engineering management trainee in 1988 and enrolling on a mechanical engineering degree course at Loughborough University. "The British Rail Engineering Management Training scheme really was excellent – it gave a very broad overview of the entire railway system, the different forms of engineering involved and the potential roles for a mechanical engineer when you graduated", Noel said. It was one of a very few that highlighted two paths available to trainees: the technical path to the Railway Technical Centre in Derby and regional centres, where the design and technical groups were based, or the management route into the world of maintenance depots. Noel chose the latter.
Noel's first 'proper' role was as a technical assistant at Aylesbury Depot for Network SouthEast to support the new class 165 fleet, followed quite rapidly by a promotion to production services engineer. Noel said that these were the only true technical roles in his career, although as the trains were still in warranty, technical issues were mostly addressed by the manufacturer. "My role was to ensure that maintenance could be undertaken, that correct manuals, tools, spares etc., were in place, and managing the interface to the manufacturer for technical issues."
Next was a move east to Wembley Depot as shift production manager (mk1, 2, and 3 coaches). This was mainly a management role, getting the best out of the teams with maintenance cleaning and even bed making for the Anglo-Scottish sleepers. Noel also had to exercise engineering judgement to decide if coaches with issues were safe to enter service.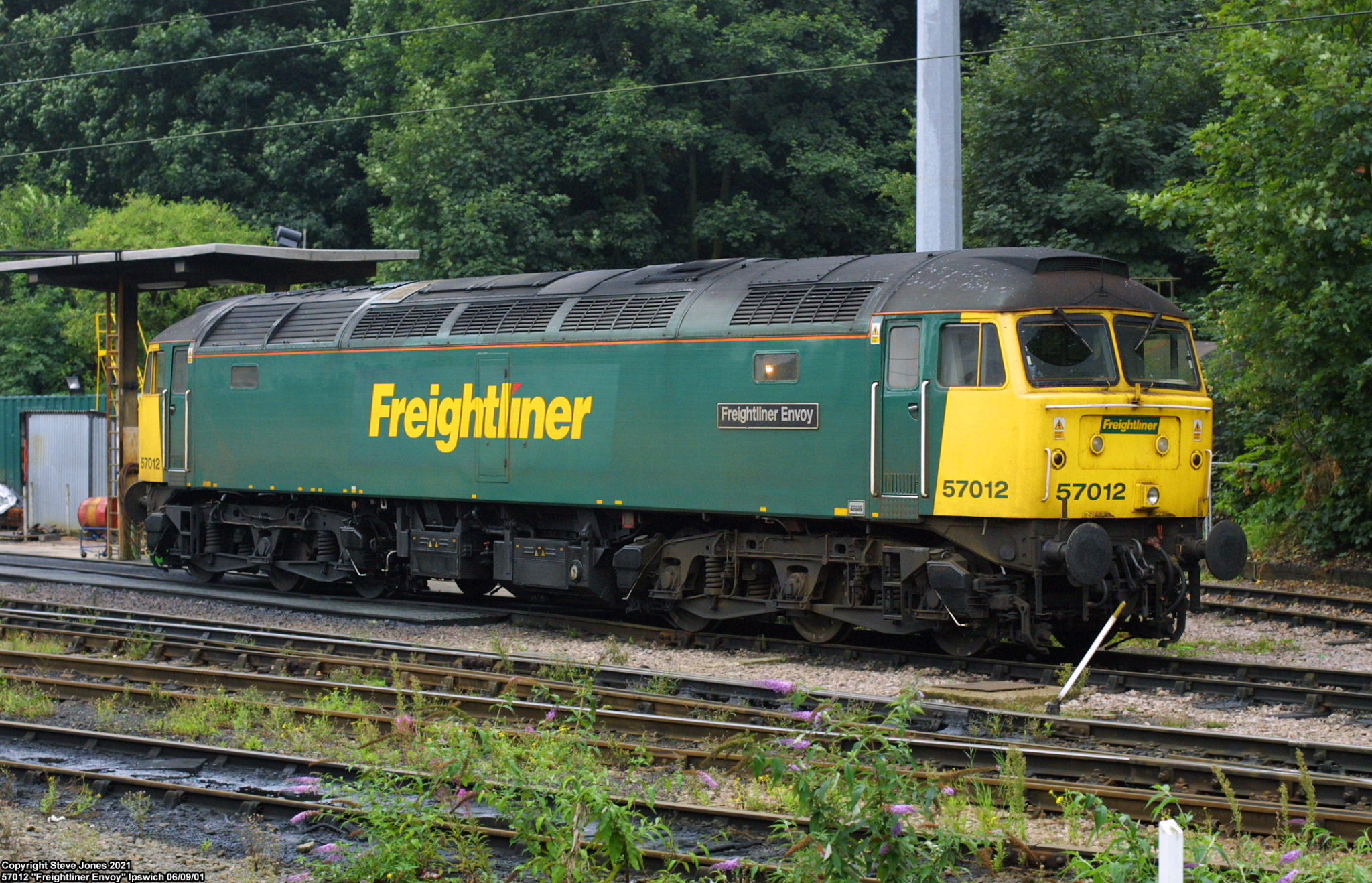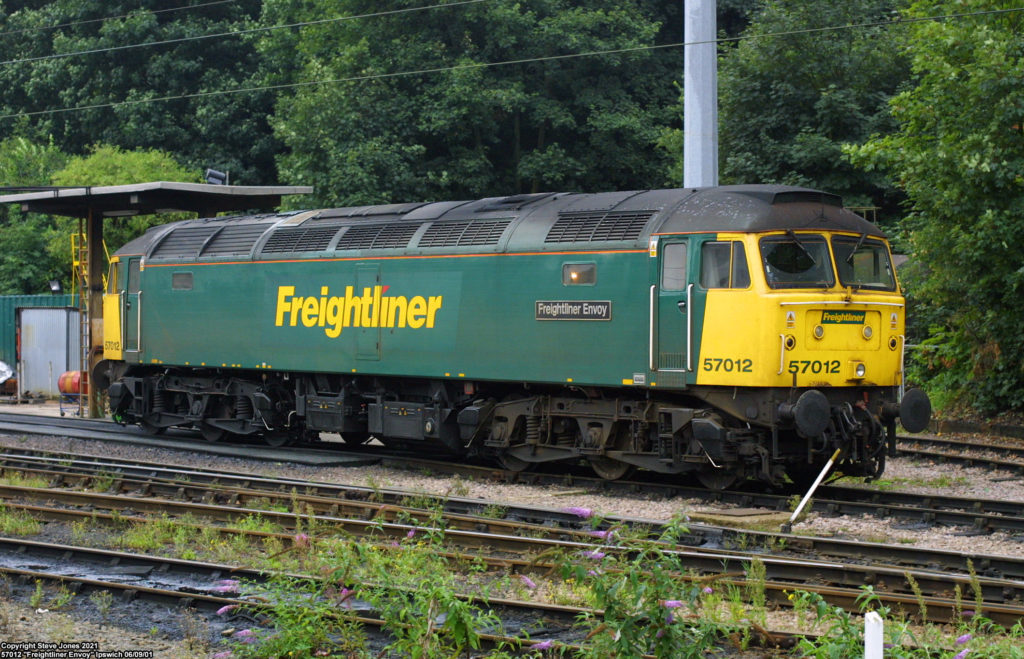 Headquarters
In 1995 Noel moved to British Rail HQ to work on the Freightliner Restructuring Team getting the Freightliner company ready for privatisation. Noel said: "the team had to arrange the maintenance of a fleet of diesel and electric locomotives and wagons, despite not owning any depots itself. To do this, maintenance contracts had to be organised, ensuring all the operator's safety case requirements were met cost effectively." Noel added that he won a Young Members presentation competition for a presentation on the pros and cons of sub-contracted maintenance, something that was then quite ground-breaking.
Following privatisation, Noel joined Freightliner as assistant traction and rolling stock engineer. Freightliner operated in an incredibly competitive market and cash was tight. The diesel loco fleet was "poor and it was a daily struggle to get enough locos to operate the timetable". There was no money to buy a new fleet, but Freightliner got into discussions with Brush which led to the development of the class 57 loco – a class 47 body with a second-hand General Motors EMD645 engine and ex-class 56 alternator. At circa £350,000 per loco this was less than 25% of the cost of new and did more than any other initiative to get Freightliner though its early days until new locos could be afforded.
Noel said, "the technical brains in the project came from Brush Traction and my boss, Jim Hailstone who was chief engineer for Freightliner; my role was to bring commercial and cost analysis to get the right outcome for the money we had". Noel aspired to move into commercial or general management roles, but the Freightliner boss of the day thought engineers should stay in their engineering box. This led Noel to seek a position elsewhere.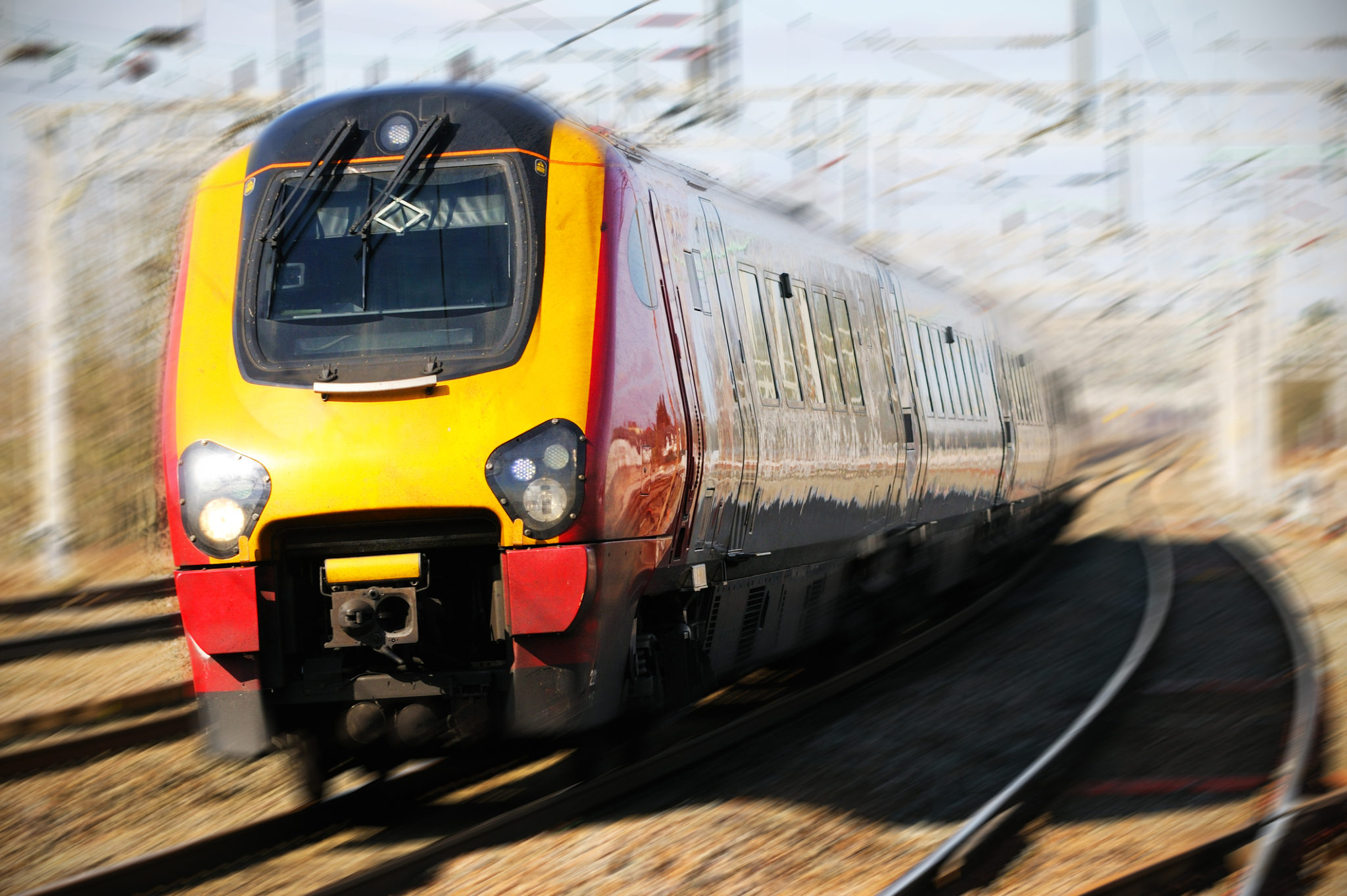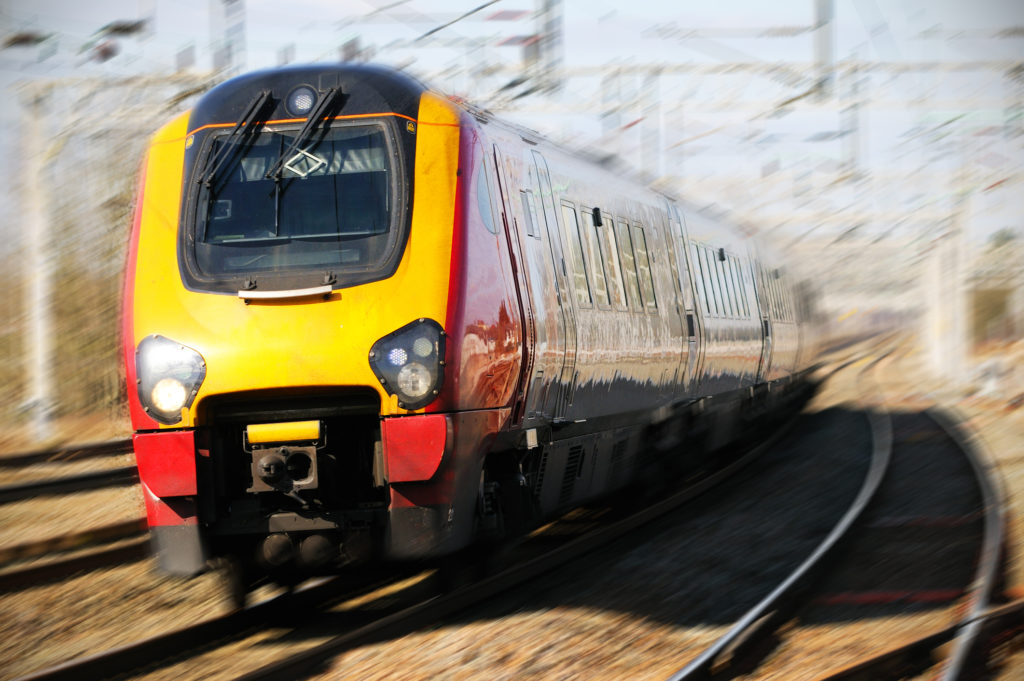 Leasing
In 2000 Noel joined GATX Capital − a leasing company seeking to establish itself in Europe − as senior director, later vice president. Noel couldn't escape rail engineering as his first job was to oversee the manufacture and delivery into service of the Voyager fleet for leasing company Lombard (a division of NatWest Bank), to whom GATX was providing a residual value guarantee; taking the risk on the value of the fleet at the end of the leasing period.
Noel's next move was to Lombard. "I had full responsibility for developing a market in bespoke operating leases for transportation assets, closing deals for light rail, and depots amongst others," he said. "I also took on owner responsibility for the Voyager fleet, another commercial role where I had responsibility for all client interface and negotiations."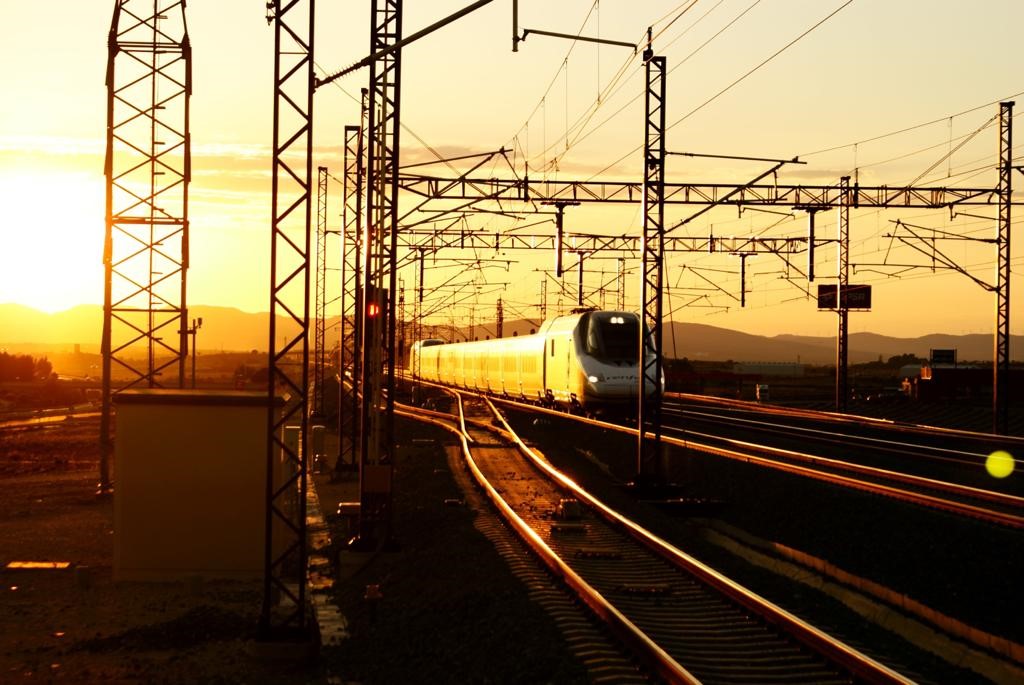 Manufacturing and services
Following a call from a head-hunter in 2008, Noel was intrigued to be considered for the sales and marketing director role at Bombardier's UK train building division. Noel said that "Bombardier was in a difficult position at this time having developed a reputation for not delivering on promises and only admitting to being late at the last possible moment, which was a huge risk to the then upcoming Thameslink bid – the biggest bid for trains and maintenance in recent history.
"I was responsible for changing the culture regarding how we communicated with clients especially about delivery performance. It was also my responsibility to mend relationships with major clients in general and the DfT in particular."
The DfT's specification drove the development of the Aventra platform from the successful Electrostar product and, although Thameslink was lost, the closer working between train building and services bid teams led to the successful Crossrail bid. Noel's last 18 months at Bombardier were spent as interim chairman and managing director, before joining Unipart Rail as managing director in 2016.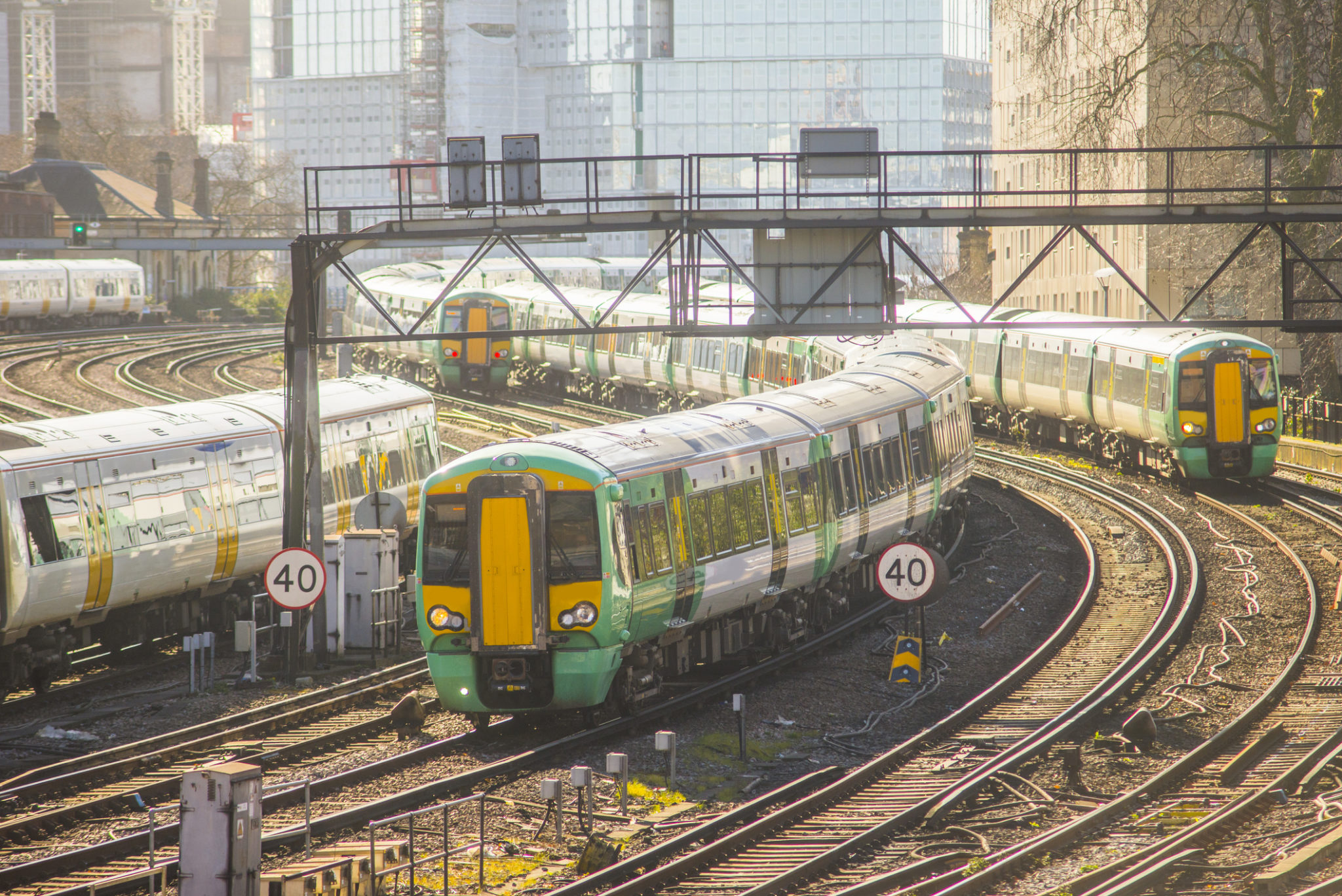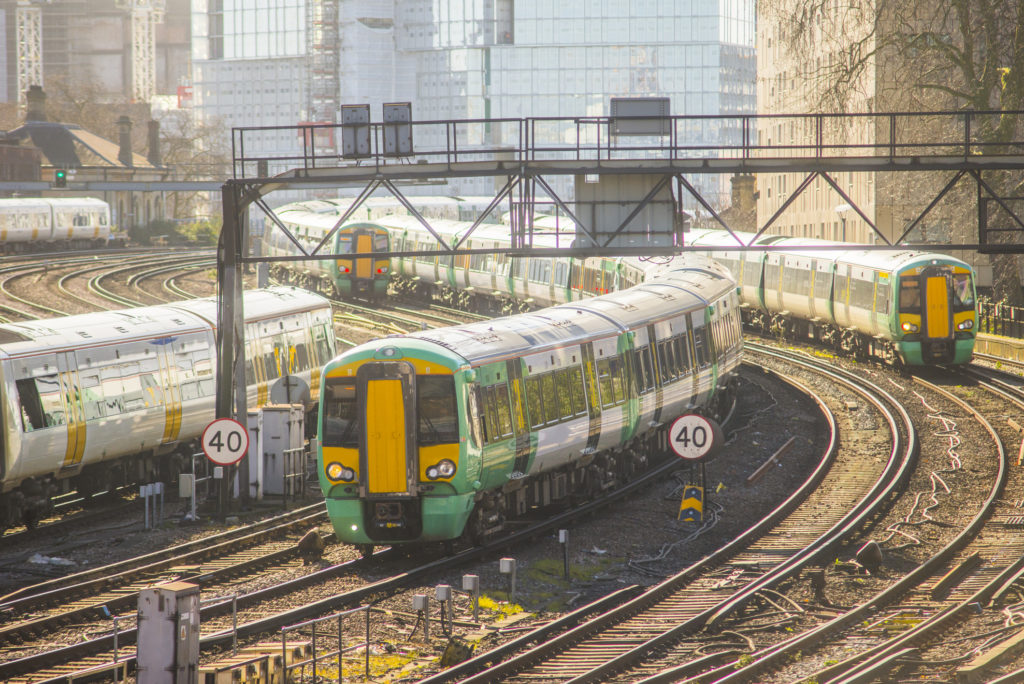 Unipart Rail makes, overhauls, and supplies components for train and infrastructure, Noel's first involvement with the latter. "After a couple of years in the role I was also given responsibility for the automotive manufacturing businesses of Unipart Group, an interesting combination. I wanted to bring the manufacturing excellence from the automotive business to the rail manufacturing business, and in return bring the rail commercial thinking to the automotive business.
"I was surprised to find the dominance of the car manufacturers in their market and just how subservient the supply chain was. It didn't feel like a particularly healthy customer-supplier relationship. But it was a fabulous experience operating in the very different automotive sector and I discovered that, as a railway engineer, I could hold my own in that environment."
Noel took his current role, managing director of Xrail Group, in 2021. Xrail is an SME that operates in signalling and infrastructure and, inter alia, maintains the signalling system on the Haramain High Speed Line in Saudi Arabia and the Madrid to Valencia High Speed Line in Spain.
Decisions
The Railway Division elects its Chairs who are all eminent engineers but whose careers have taken all sorts of different routes. Noel described what caused him to make his career decisions and asked: "why did I feel the need to get out of engineering?"
"Thinking back", he said, "it was clear I was ambitious and was particularly keen to get into a general management position. I formed the view that I wouldn't get an opportunity to manage a business coming from an engineering position. I believed I needed to get into some sort of financial role to be taken seriously, hence my move into banking and finance."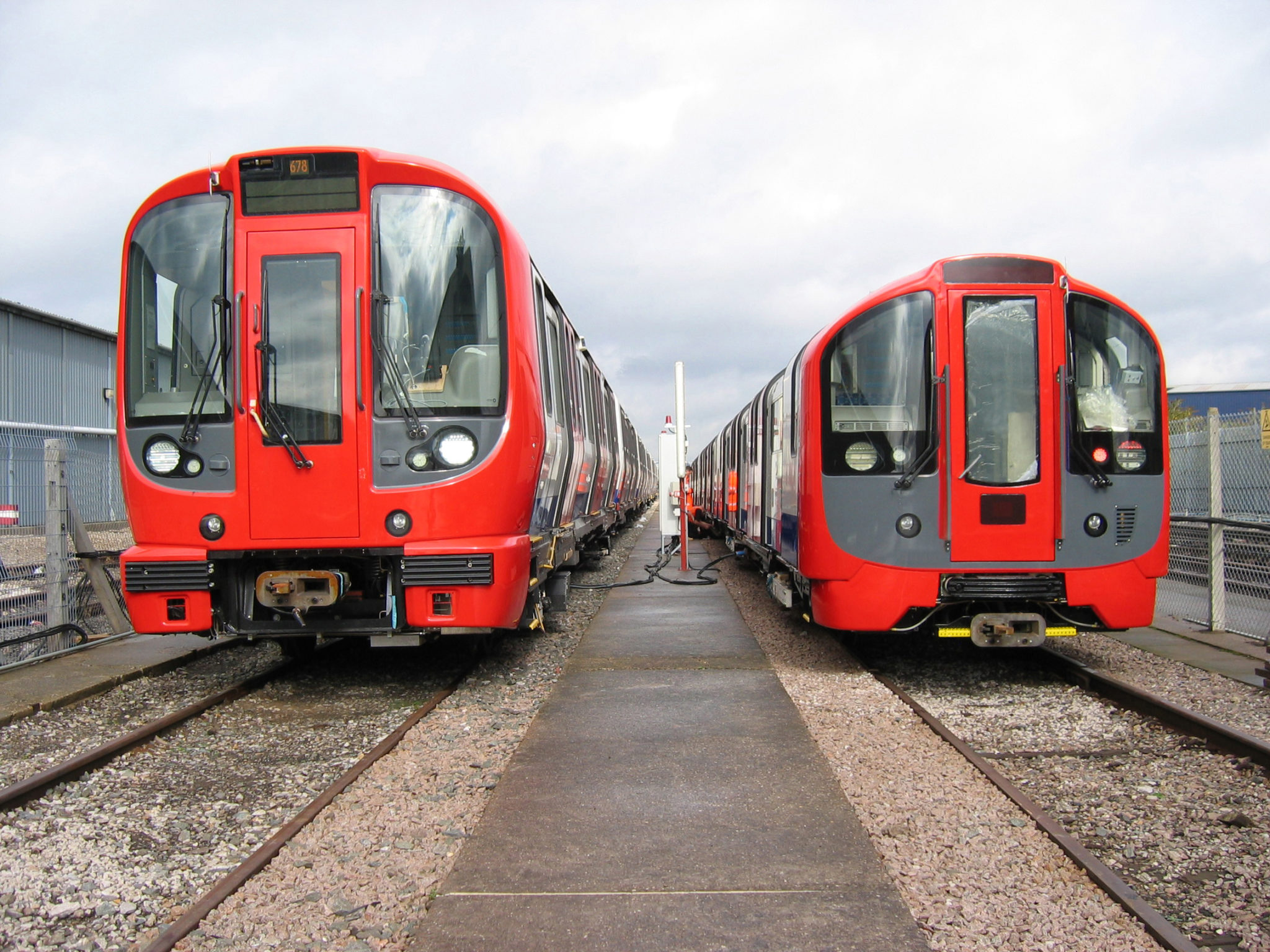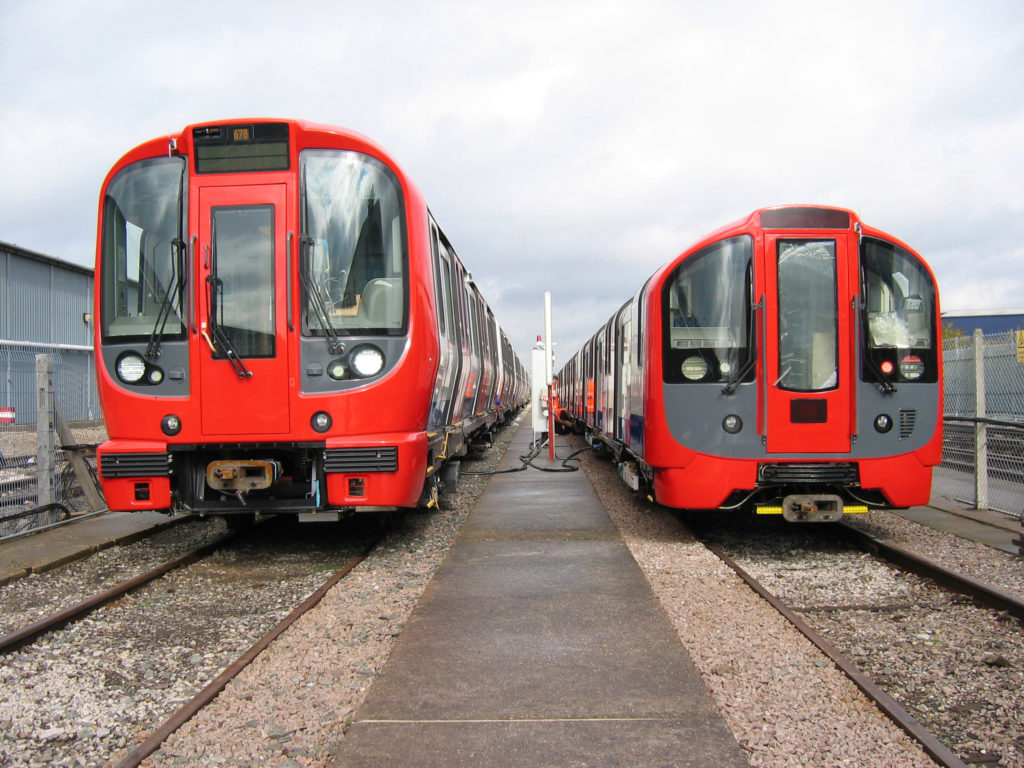 Noel went on to cite a number of engineers who had been appointed to senior general management top jobs, four of them past Railway Division Chairs, but felt that little was made of the fact that they were engineers. He contrasted them with other past chairs who were senior engineers in manufacture, operations, or academia. All of them possess excellent leadership, communication, and analytical skills, especially the ability to explain engineering principles to non-engineers.
"The key point, that often passes us by, is the diversity of opportunity that is open to professional engineers," Noel continued. "Some people feel at home covered in oil and grease, some people don't; we can accommodate both these types in our profession. Highlighting this will increase the diversity of candidates wanting to join us as a profession, and let's face it, if any profession needed to increase its diversity it is ours!"
Noel highlighted the opportunities engineering can provide which might stop some people leaving the engineering profession in their early years to become accountants, bankers or, like Noel, financiers. "That said, engineers who leave the profession to do something else might come back having acquired more skills and we should do everything we can to entice these people back with their newly acquired skills," he said.
The year ahead
In his year as Railway Division Chair, Noel will be encouraging the Institution to do more to highlight the diversity of opportunity that exists within the profession. "But it is not just the job of the Institution to do this", he said. "It is incumbent on all of us and our organisations to spread the message far and wide, otherwise our profession will continue to be dominated by people who look, sound, and most importantly, think the same and we will continue to lose talent to professions and sectors offering the sort of role that is attractive to as diverse a population as possible.
"Let's offer work placement opportunities for undergraduate engineers in more diverse areas, let's not just put them into depots, workshops, or design offices. Why wouldn't we put them into businesses to shadow business leaders, indicating to them that their career can take them there. This will help us to develop better work-prepared engineers when they graduate, but more importantly encourage these graduate engineers to pursue a career in our profession."
Returning to his original theme, Noel said that he is an Engineer and whilst he might never have designed a train braking system, a bogie, or, indeed, a traction system, he has contributed to the process through his role as a leader who, with an engineering understanding, was able to create the organisational culture to allow technically gifted colleagues to succeed. That truly is the essence of being an engineer.