The rail industry's new outdoor civil and systems show is just weeks away
Railworx is a new-for-2019 rail industry show with a difference that takes place next month at the East of England Arena, Peterborough. The first clue is the venue, which is predominantly outdoors. Exhibitors book a six metre by 12 metre stand and then have plenty of space to show off even large equipment. There is, however, an indoor exhibition hall which will appeal to companies that prefer a more traditional exhibition environment, with shell-scheme stands and carpets.
The second clue is in the byline – "Your Outdoor Rail Civils and Systems Engineering Show". Railworx is aimed squarely at those companies that undertake civil engineering – be it working with structures, earthworks, sea defences or station buildings – and railway systems such as signalling, telecoms, electrification and traffic management.
Organised by the experienced team at Rail Media that has managed and developed other outdoor rail industry shows, Railworx goes much further as it highlights far more of the engineering that goes into the UK's railways. It will appeal to all those involved in station refurbishment, resignalling schemes, bad-weather resilience, infrastructure maintenance and reconstruction, high-speed communications, electrification and power, systems engineering, building information, remote monitoring and so much more.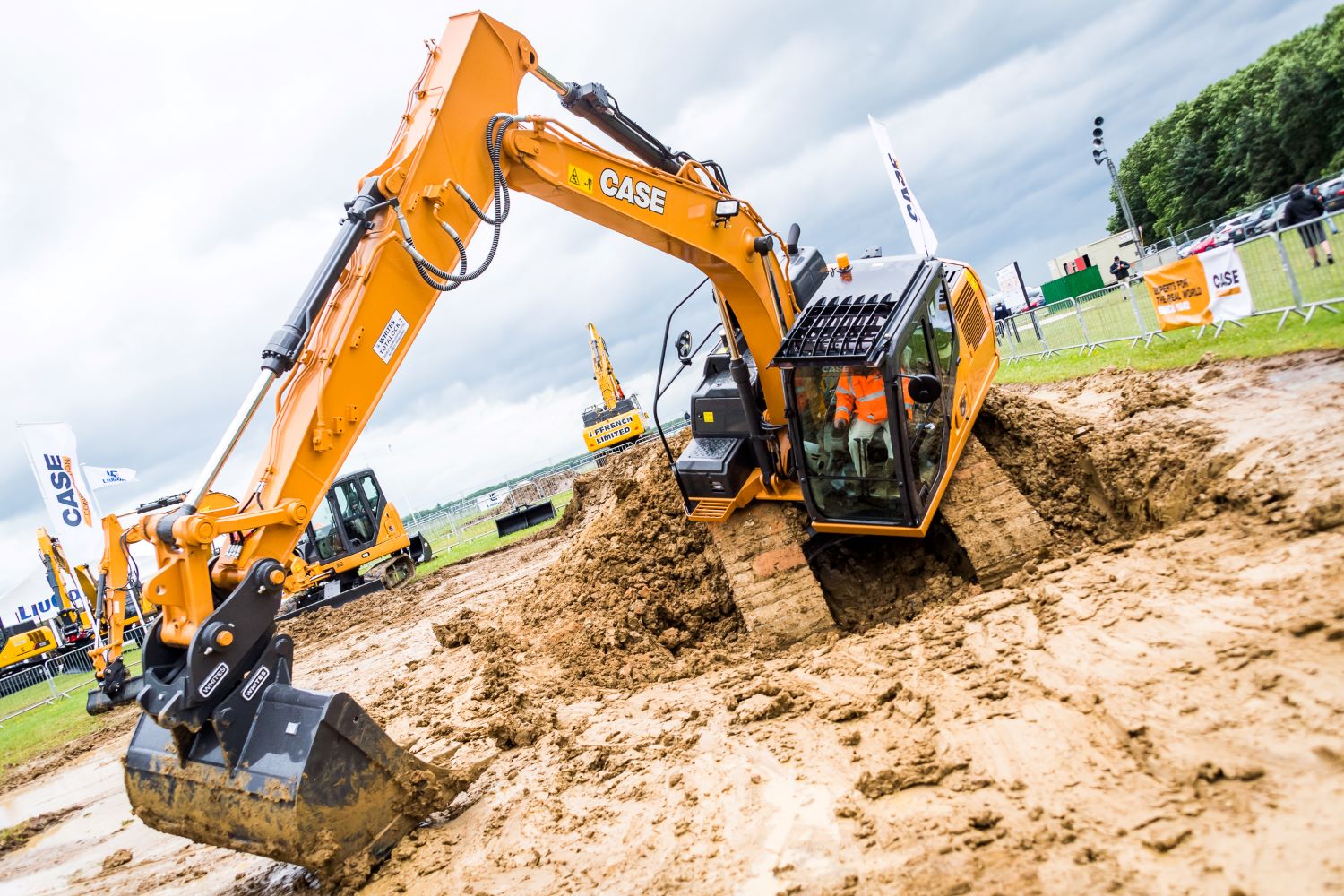 Equipment will be shown working, either on the stands or in the special demonstration area. This is sure to be a major draw and will be well organised, as Railworx is being presented alongside the well-established Plantworx show for the construction industry. Organised by the Construction Equipment Association, Plantworx attracts major exhibitors such as JCB, Caterpillar, Doosan and others, all with large stands and interesting demonstrations.
A total of 15,000 people visited Plantworx in 2017. It takes place every two years, so this year the combined Plantworx/Railworx show is likely to attract over 20,000 when it takes place on 11-13 June.
There will be special features as well, to give visitors even more to see. These will include:
The Drone Zone – they are increasingly in use over the railway, but what can they do?
Network Rail's dedicated 'InnovationWorx' area showing the latest developments by the Signalling Innovation Group and in the fields of electrification and telecommunications;
The major civil engineering contractors, front line suppliers to Network Rail and HS2, looking to connect with their existing and potential supply chains;
Live demonstrations of machinery and plant used for railway civil engineering, including piling, reinforcing, drainage, access, lifting, surveying and monitoring;
'Consultants Row' where the industry's designers and consultants show what they can do;
A Meet the Buyer event with several of rail's major players;
The Get SET Zone, designed to help visitors explore employment opportunities and to give them access to services they may need.
In the InnovationWorx zone, Network Rail will be showing off the latest developments from its own research and from its suppliers. Presented by the Signalling Innovation Group, but also taking in the latest developments in telecommunications, electrification and the Digital Railway, InnovationWorx will include the latest technology from 33 Network Rail suppliers, all in one area.
The Railway Industry Association is assembling a group of buyers and procurement specialists from major UK railway companies and contractors for a Meet the Buyer event at Railworx.
These important buyers will be holding meetings on site so that visitors and exhibitors alike can arrange discussions, present their offerings and hopefully plan to meet again to discuss cooperation in more detail.
The Get SET Zone is designed to help visitors explore employment opportunities and to give them access to services they may need to get a new job, get back into work, or get their first job. Recruitment job board RailwayPeople.com will be hosting a Recruitment Wall, on which exhibitors can post their vacancies and visitors can see what jobs are available, while a number of recruitment company directors will attend each day to speak about the industry. Julie Wilkinson CVs will be providing a CV writing service and MIND will be offering free advice to visitors about mental health support for the workplace.
Many well-known names will be amongst the exhibitors. There is only space here to detail a few of them, but all can be found on the Railworx.com website.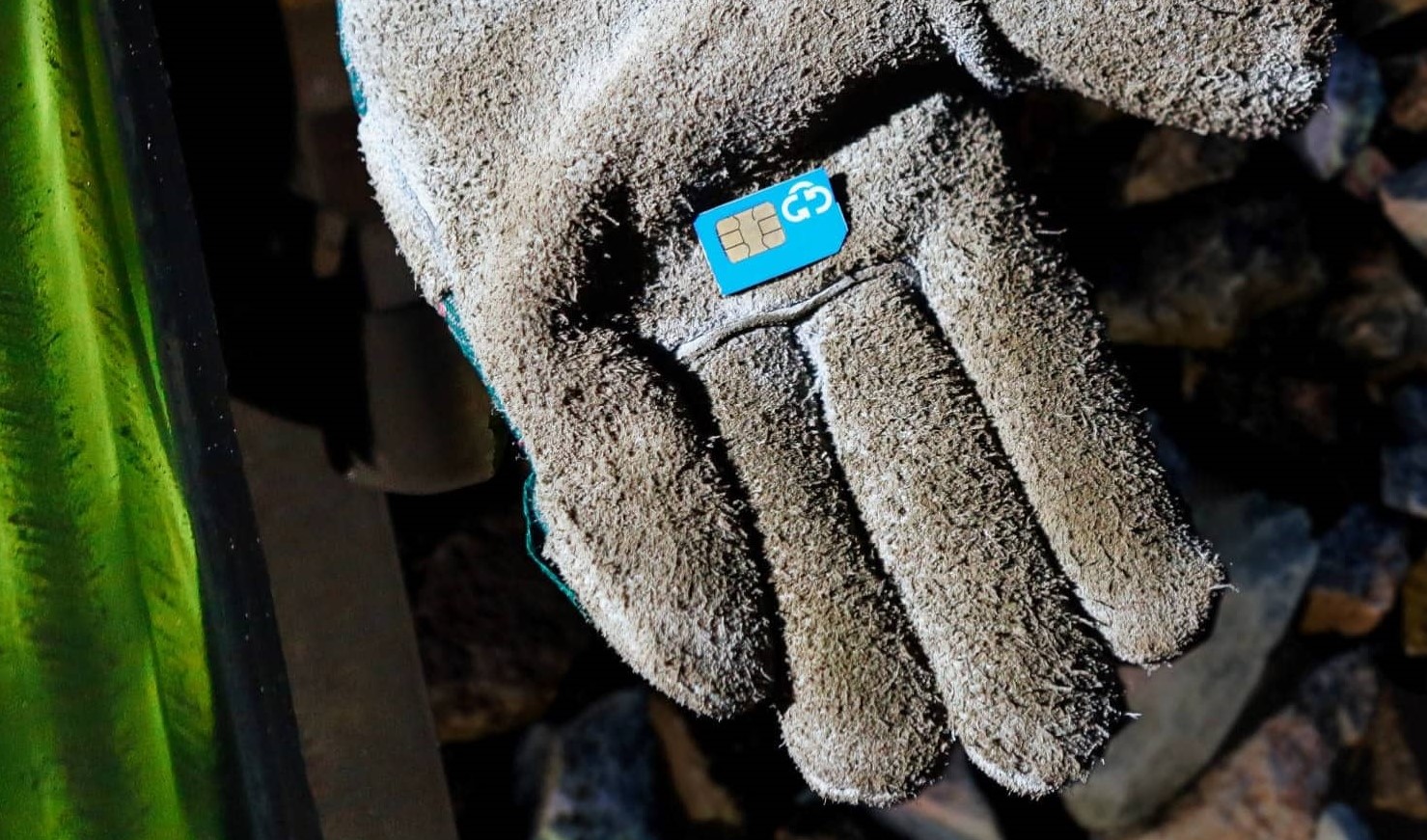 Dual Inventive (RH1)
Dual Inventive specialises in products that seek to improve network capacity, railway efficiency and track worker safety through the use of new technologies and innovation. Its core areas of expertise lie in wireless technology, cloud platforms and track worker safety.
At Railworx 2019, Dual Inventive will be showcasing its latest products for those taking on the challenges of running a railway in the modern world, where availability is key.
Recently, the company won the Silver award for innovation for its next evolution of open railway interlocking systems. This system has been designed to manage the safe movement of trains whilst also affording the same levels of protection to the track workers. As the interlocking is directly controlled by the protection staff in the field, they no longer need enter the track to set up their protection, as will be demonstrated on stand RH1.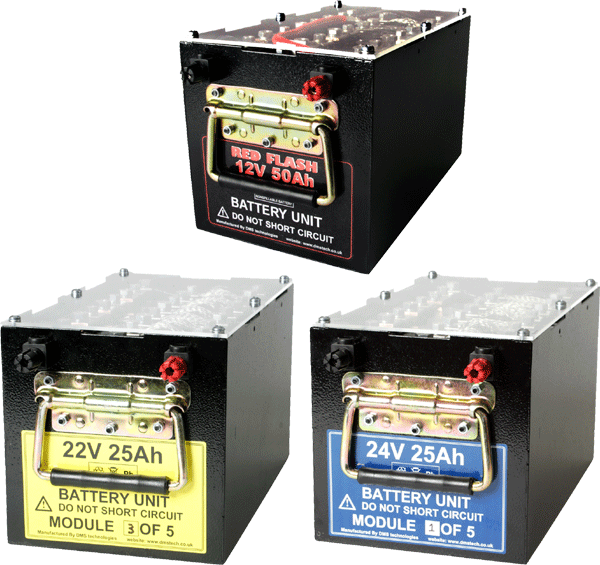 Duvine / DMS Technologies (RF1)
Duvine and DMS Technology have over 30 years' experience working within the rail industry and have multiple products with PADS approval. At Railworx, they will be showcasing a range of power supplies, chargers and battery back-up solutions for point switching, axle counters, signalling, level crossings, cathodic protection and portable Wi-Fi.
Experts will be on hand to discuss the existing product ranges, as well as any future requirements/project that visitors may be planning, as Duvine and DMS Technology specialise in the design, manufacture and testing of complete power and back-up solutions.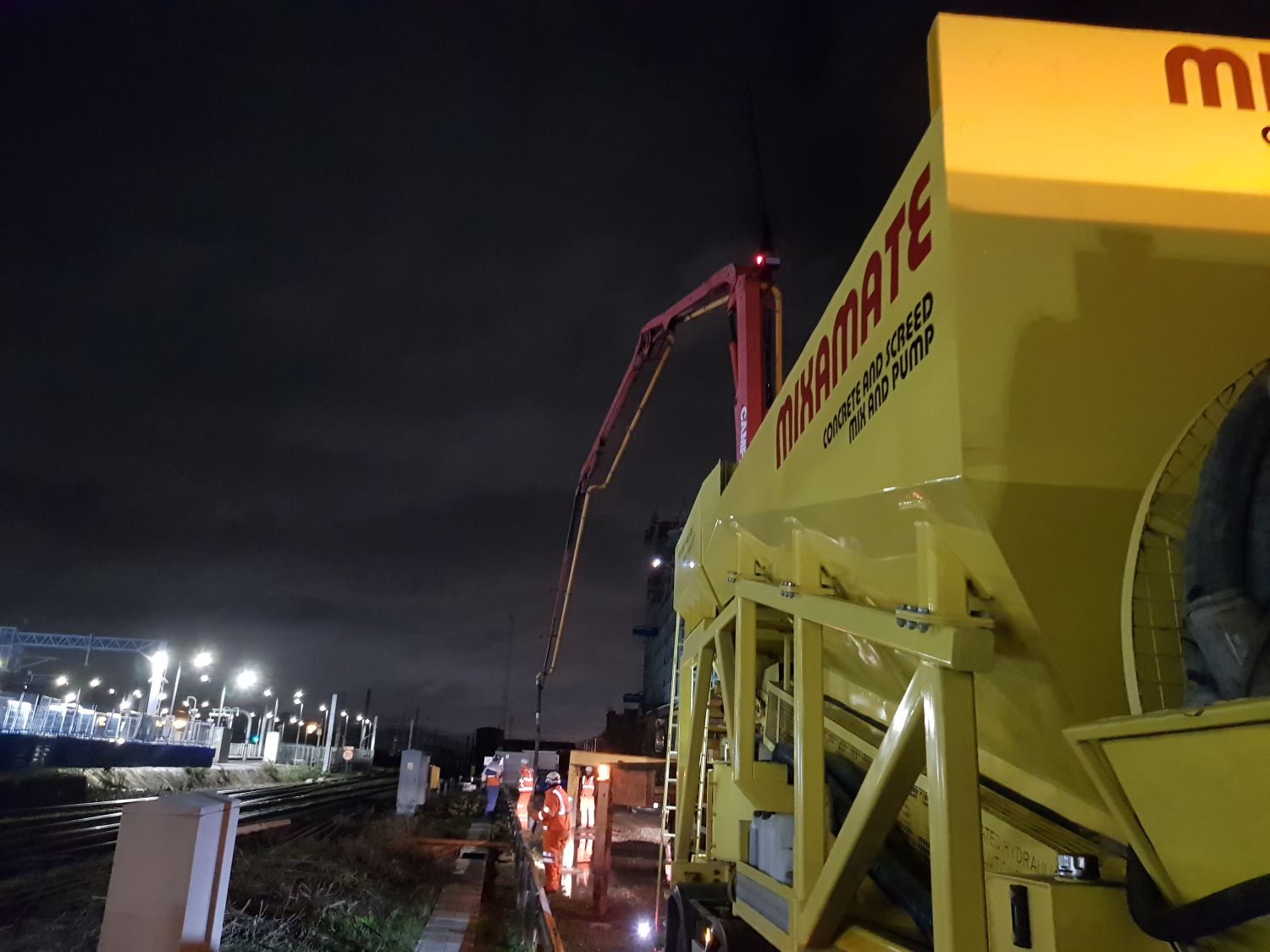 Mixamate (RE8)
Mixamate is the UK's leading provider of mix-on-site concrete and screed. Unique all-in-one concrete pumping trucks provide the delivery, mixing, and pumping of concrete from a single vehicle. This greatly reduces the hassle traditionally associated with mix on site works, while the on-board hose allows for the pumping of concrete from up to 100 metres away.
This service has proved particularly popular within the rail sector, where pours are often required outside of normal working hours or at short notice. Mixamate works regularly with rail industry specialists such as Hochtief, BPH Rail, Sonic Rail Services, and others.
This service is also available for screed, and both liquid and dry mixes can be provided. The pumping trucks carry on-board computer systems that electronically weighs every single ingredient that goes into the mix, resulting in batching plant quality concrete that is vastly superior to standard volumetric mixers.
Visitors can find Mixamate on Stand RE8 at this year's Railworx show.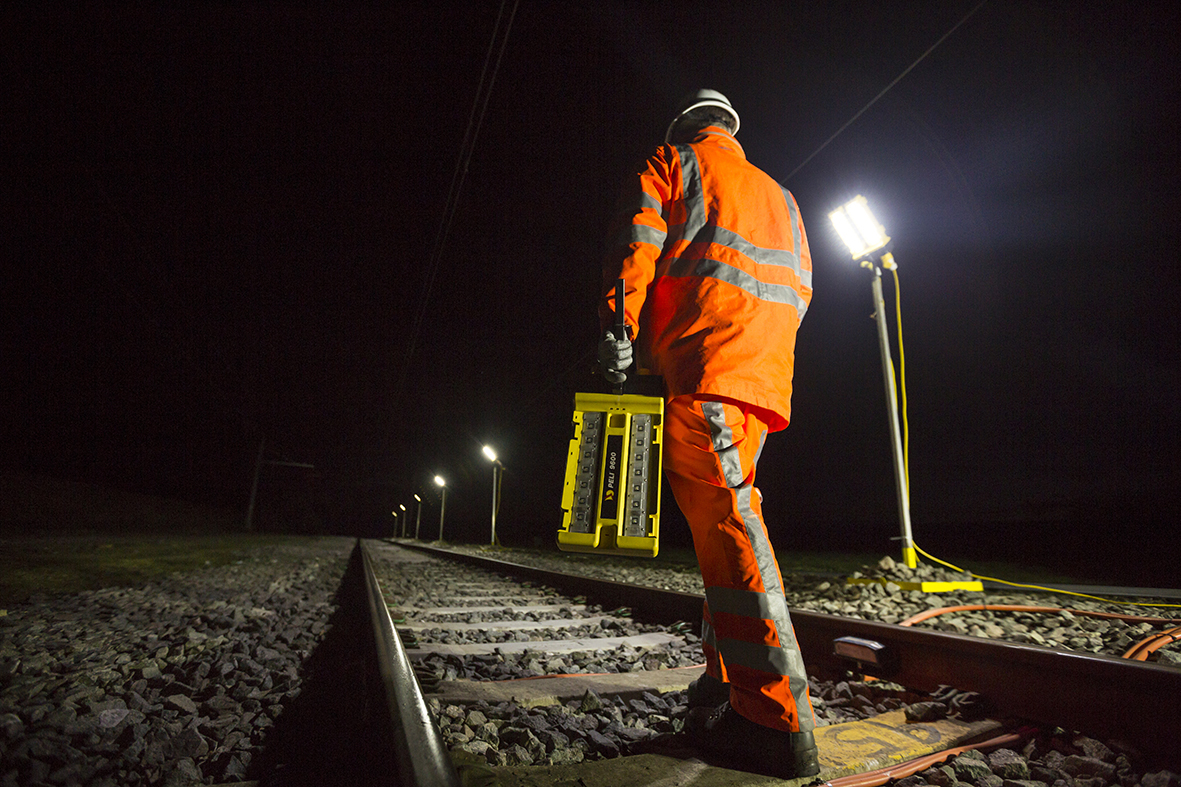 Peli Products (AD23)
Peli Products UK will display its trackside-area lighting range on stand AD23 at Railworx 2019.
The innovative Peli™ 9600 LED lighting system is a series of linkable lights that offers a powerful output over a length of track, eliminating the problems of dark sections associated with other similar products. The Peli 9600 has been developed in cooperation with rail industry professionals and is a rugged, versatile system, ideal for the tough conditions experienced in trackside maintenance.
The full range of Peli portable trackside lights will also be on display, many of which now feature an 'intelligent control' panel. This adjusts the light output according to the length of light duration required, providing a real-time display. The control panel can be set to the number of hours and minutes of light required and the unit will calculate and adjust the output.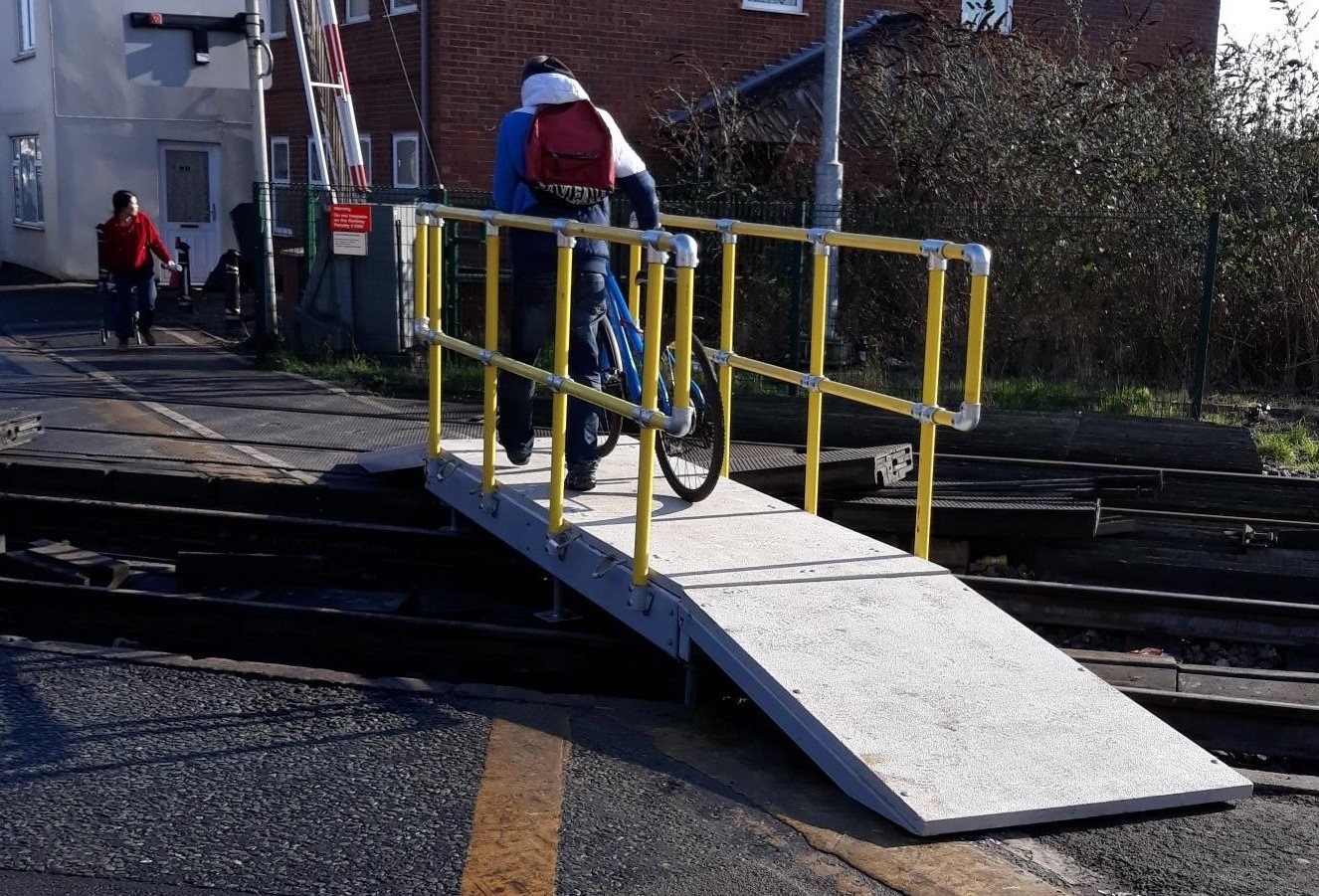 Premier Rail Services (RA1)
Premier Rail Services is an approved installer of all Rosehill, Strail and Polysafe level crossing systems. Living up to its slogan of "Dedicated to meet our customer's needs", it is also the largest stockist in the UK of all types of RRAPs, with Strail, Rosehill, timber, foam, metal and UTAS (Universal Track Access Systems) available for hire, along with other specialist equipment.
As well as highly skilled staff trained and experienced in fencing, vegetation clearing (around level crossings), groundworks, hard landscaping and plant operations, Premier Rail Services has a dedicated management team that is passionate about the projects undertaken for clients and is experienced on working in partnership with many others.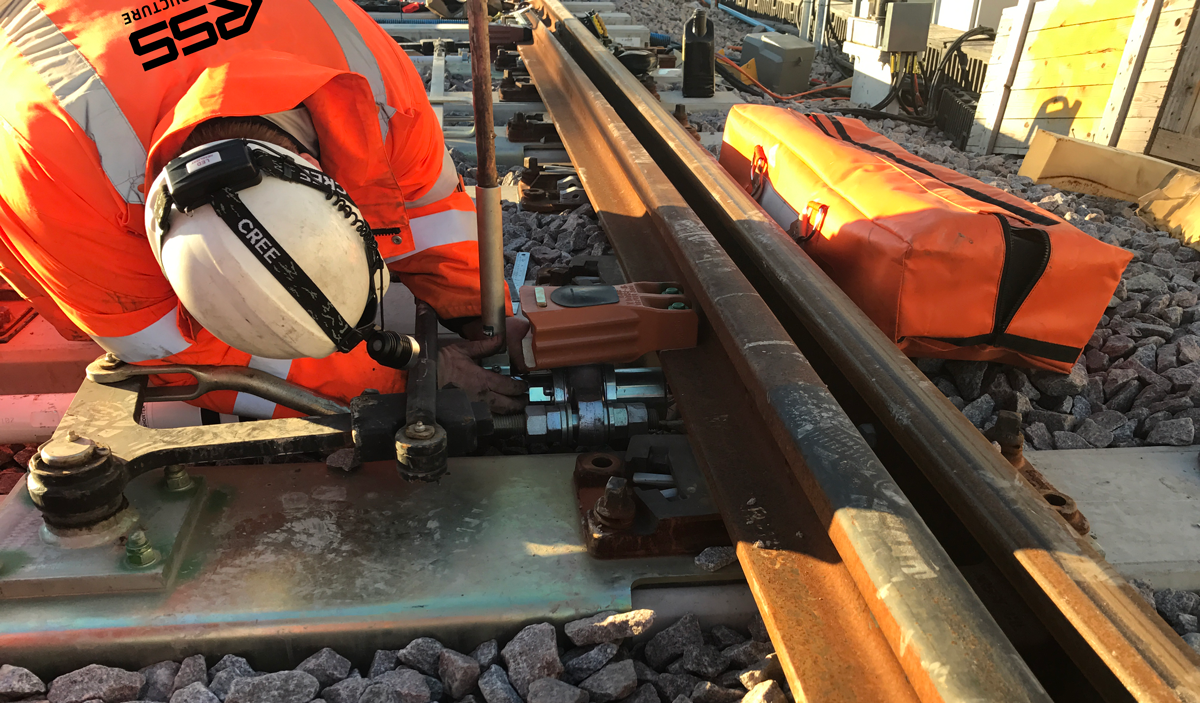 RSS Infrastructure /Infra Skills (RE7)
RSS Infrastructure is an award-winning organisation that is committed to increasing productivity and improving safety. To that end, at this year's Railworx, the company will be showcasing its track warning systems as well as its overhead line electrification, vegetation management, road rail access points and level crossings, civils/ construction solutions, resource and recruitment, magnetic safety barrier fencing, magnetic points boards and signalling services divisions.
Infra Skills has attained industry-wide recognition for creating a training package that exceeds the professional standards required to work in infrastructure. The company has won a number of awards for its training courses and assessments, which allow professionals to become more productive, safer at work and ready to deliver.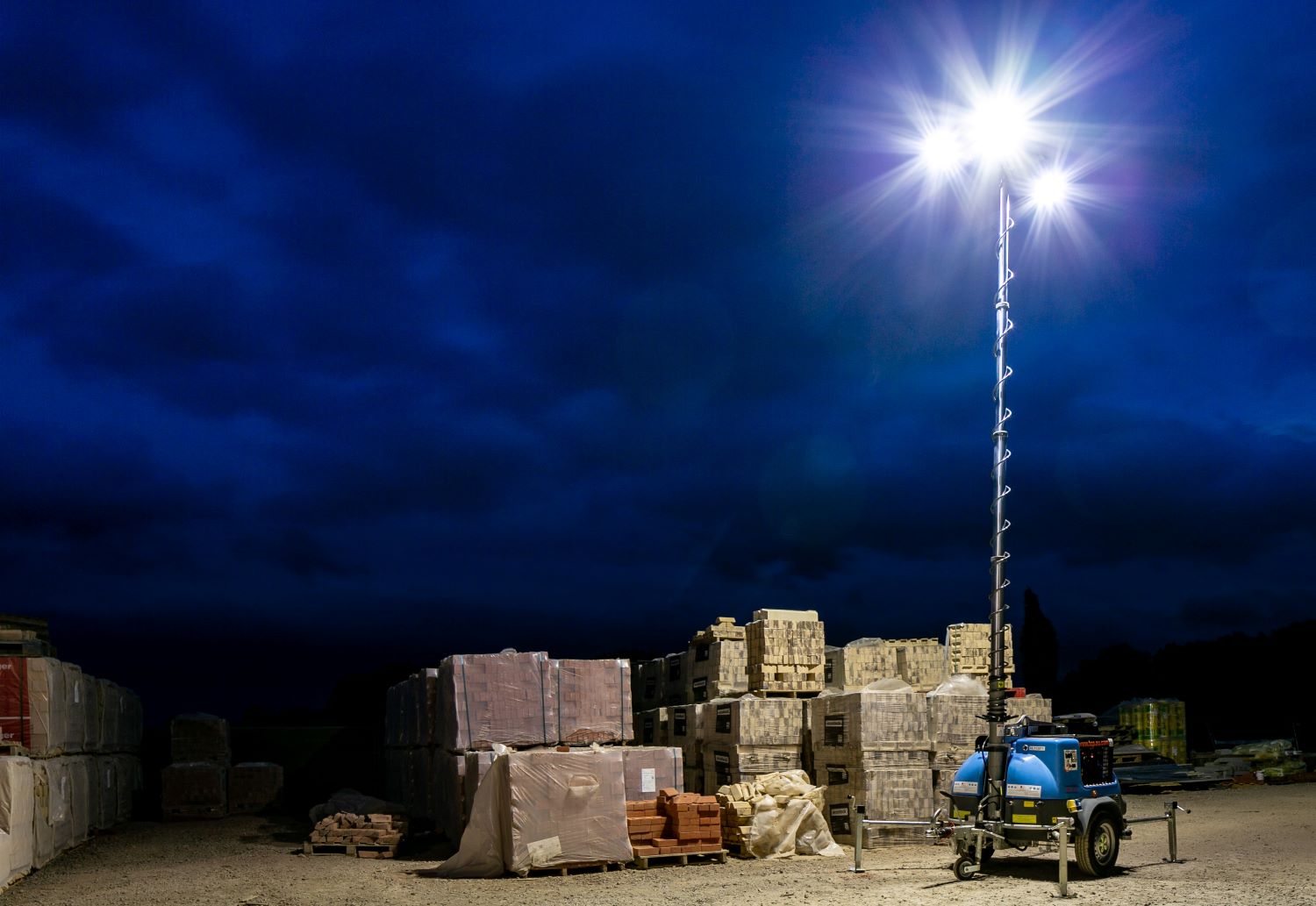 Taylor Construction Plant (RJ1)
TCP (Taylor Construction Plant) hydrogen fuel-cell/battery hybrid products include lighting towers and power generators which produce zero carbon emissions (at point of delivery), are virtually silent in operation, and eliminate risk of fuel spills.
Highlights on the TCP stand at Railworx will include the EcoliteTH200 hydrogen fuel-cell lighting tower, developed in partnership with BOC, a member of the Linde Group, and the Ecolite CCTV hydrogen fuel-cell tower, which provides cost-effective temporary site security with remote monitoring and on-site recording.
On stand RJ1, TCP will also be demonstrating a welfare cabin unit powered by solar photovoltaic (PV) panels and the ECO GH2 hydrogen DC power generator, developed in partnership with Intelligent Energy, working alongside the LGP 2500 Power Pack.
This is a unique opportunity to discover how TCP is using clean-air technology to enable tools, lighting, CCTV and welfare units to be powered off-grid without harmful emissions.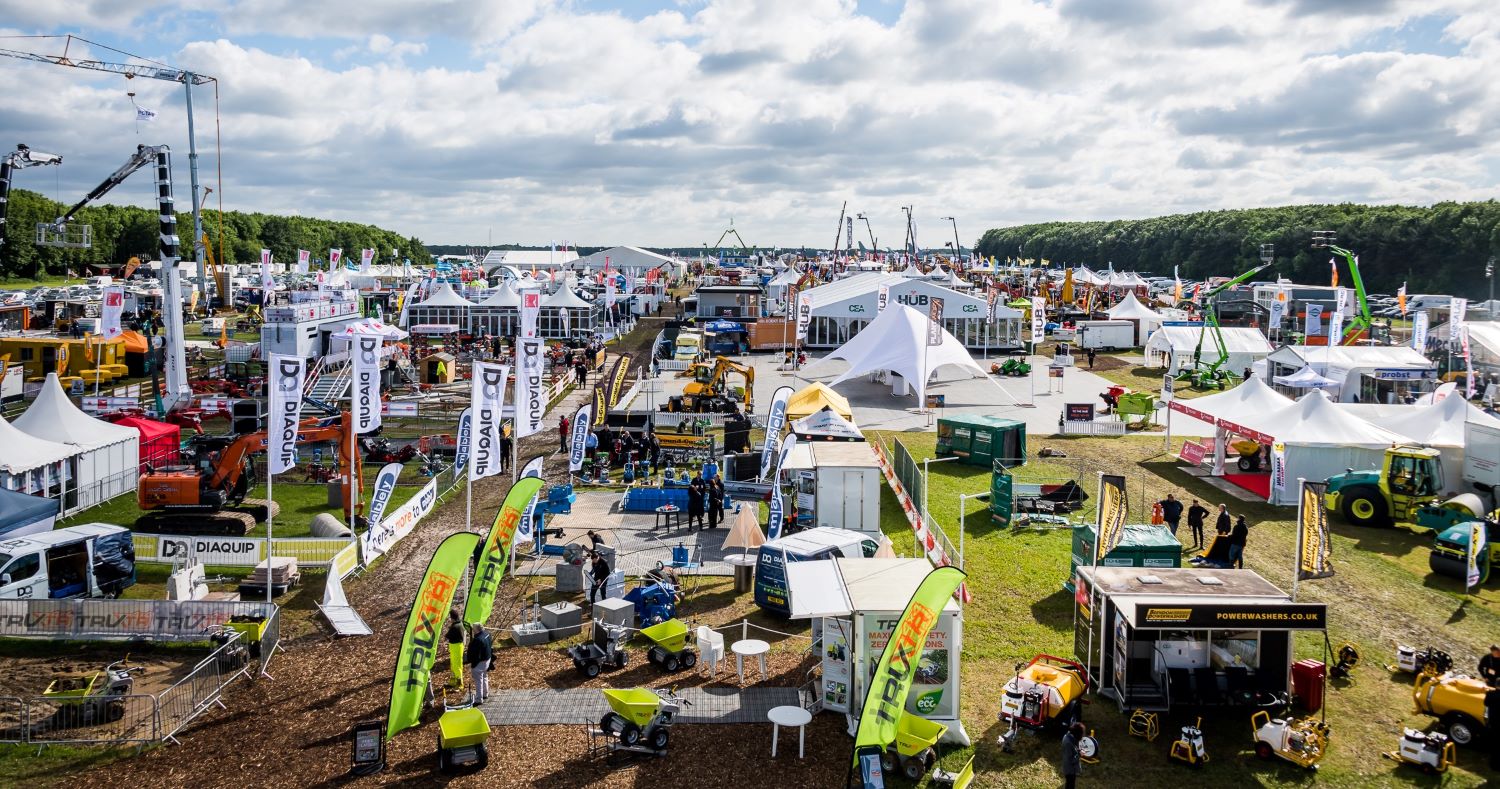 Many more to see
The list of exhibitors is, of course, far larger than this brief preview. Supporting organisations, that will be found in the Partners' Pavillion adjacent to the visitor entrance, include Network Rail, Digital Railway, the Railway Industry Association, RailwayPeople and the Signalling Innovation Group, along with overall event sponsors Kubota and Mecalac.
In the exhibitor area, companies as varied as Bollé Safety, Echo Barrier, Geismar, Hilti, Ilecsys Rail and Van Elle will be showing their latest products and services.
The National College for High Speed Rail will be there, as will Hitachi Information Control Systems Europe and Rowe Hankins.
It all adds up to a fascinating few days, so be sure to go along to the East of England Arena, from Tuesday 11 June to Thursday 13 June, and see Railworx for yourself.