Five organisations are bidding for a contract to design, manufacture and maintain the trains for the first phase of HS2.
The original list was Alstom, Bombardier, Hitachi, Siemens and Talgo. When Bombardier and Hitachi decided to make a joint bid, CAF was added to the list to maintain five bidders.
The first phase, for at least 54 trains to run on both HS2 and the 'classic' network, is likely to be ordered in Spring 2020 with a contract value of around £2.75 billion.
Although graphics of the new designs have been released, technical details have been withheld, but the field includes a range of new designs and adapted existing platforms.
Alstom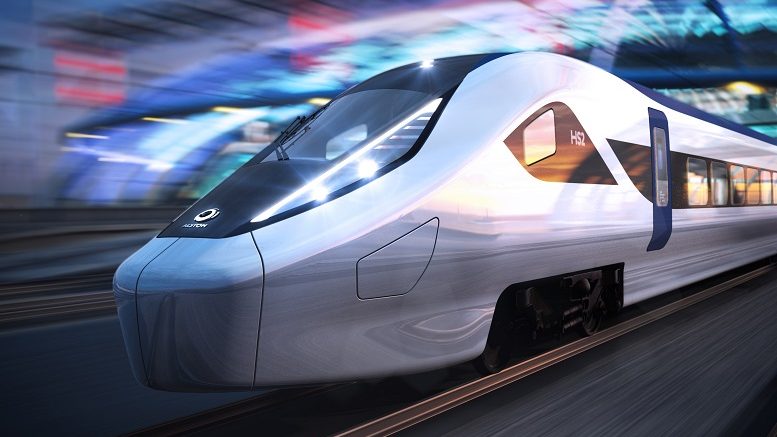 A new design, although based on existing technology, Alstom's UK managing director Nick Crossfield commented: "Alstom's vision is to make HS2 trains a timeless design classic, with a passenger experience that is as smooth, calm and spacious as it is high-speed."
Bombardier/Hitachi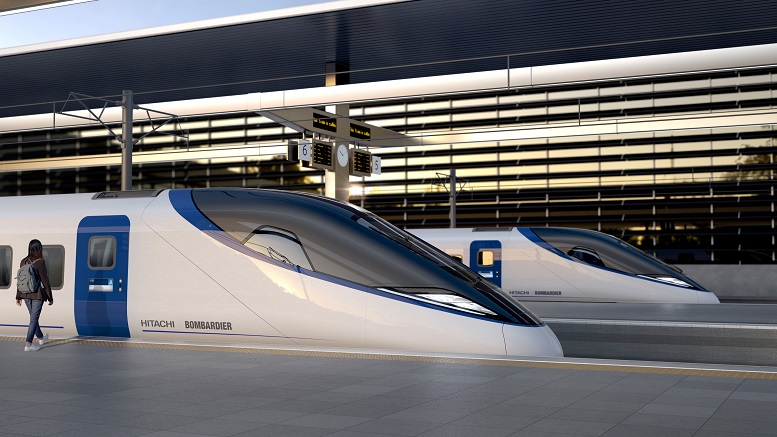 This partnership has already delivered the Frecciarossa (Red Arrow) ETR1000 for Trenitalia in 2015, which is the fastest yet quietest in-service high-speed train in Europe. Operating at speeds up to 225 mph, it has "transformed passenger experience and connectivity across Italy".
CAF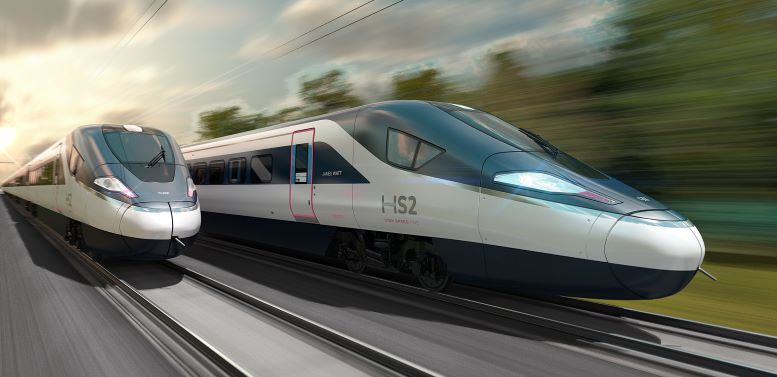 CAF has stated that its offer to HS2 is based on its Oaris platform. CAF UK director Richard Garner said: "The Oaris platform uses the latest technology to offer high-speed travel and has demonstrated its capacity to operate at speeds over 360 km/h – combined with the advantages of proven reliability, comfort and safety."
Siemens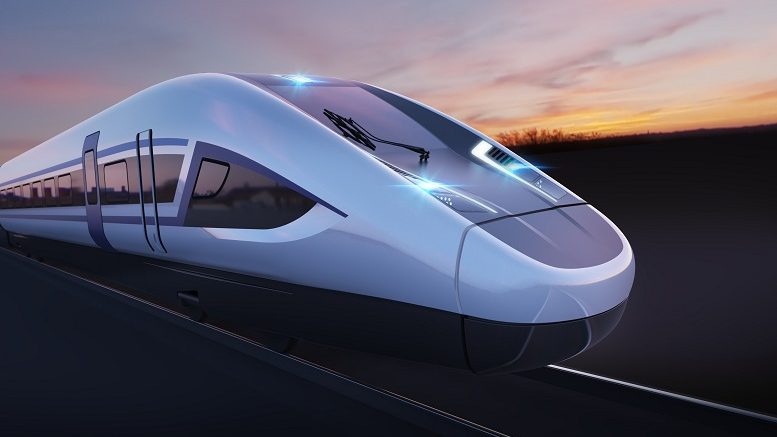 Siemens' Velaro family of high-speed trains is already in operation in Spain, China, Russia, Germany and the UK, where its Eurostar e320 fleet runs at 320km/h.
William Wilson, CEO of Siemens Mobility, said: "Our team has worked tirelessly to develop an offer that transforms how passengers experience high speed trains and set the standard for other global high-speed rail systems to follow."
Talgo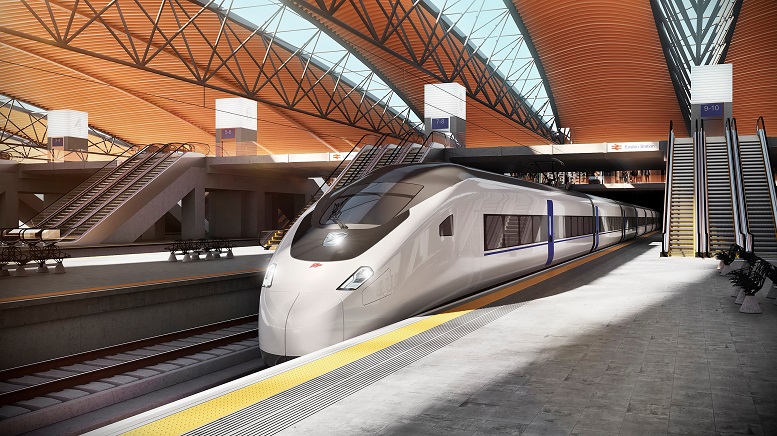 Talgo has based its offer for the supply of trains to HS2 on Avril – its latest generation rolling stock platform. This represents the latest evolution of very high-speed vehicles, which has been developed over several decades using experience gained from supplying trains to Spain, Saudi Arabia and Central Asia.
Talgo UK's Jon Veitch commented: "HS2 will be crucial as the UK economy grows. We humbly believe that Talgo's combination of experience and adaptivity is the best option for both train operating companies and taxpayers."
Who will win?
That's anyone's guess. All five companies have the pedigree. Bombardier and Hitachi already have factories in the UK that could build these trains tomorrow, so they must be strong contenders as splitting the volumes between the two locations would make the quantities more manageable and keep the work in the UK.
Siemens is building a factory in Goole to build London Underground's deep-tube trains – but would it get two major contracts or would the DfT want to spread orders around?
CAF's new factory in Wales is now in operation, as is Alstom's technical centre in Widnes, and Talgo has said it would like to build a factory here.
So let's see, in one year's time we should know…