Clearance assessment has remained largely unchanged for years. While it might be familiar and embedded within the market, the UK is looking at using technology to execute new approaches for Track and Infrastructure Engineers.
Gauging is an important topic. It's key to avoiding strikes, keeping passengers safe, and maximising asset utilisation. There are many different aspects involved when asking why gauging is key, but with over 40 years of established industry guidance on its value − the question is what's next? How do we take it from essential to beneficial?
For some track designers, gauging is at the bottom of the to-do list; the first and last process in the design workflow. Incumbent software is binary and simply facilitates the result. Modern software should be innately intuitive and helpful. The aim is for Engineers to carry out their gauging tasks smartly, safely, and quickly.
Gauging providers D/Gauge focusing primarily on Rolling Stock and TOC's. They pivoted to take their existing in-house, Network Rail approved software and modified its capabilities for the Track and Infrastructure community. D/Gauge Rift is a brand-new clearance assessment tool which draws on advances in cloud computing to de-risk and simplify gauging for everybody.
The next level
Innovation in rail is at its peak and SMEs have the agility, and arguably the responsibility, to reinvigorate the supply chain with fresh ideas. Gauging for track and asset design has seen some of its largest technical advancements in a relatively short amount of time.
Survey data has increased in size and complexity. With larger survey files containing millions of data points, software needed a way of calculating, interpreting, and presenting clearances in a streamlined and efficient manner. The railway is ready for a better connected, intelligent environment. But how exactly is this possible, and what technical and technological advancements are required?
Simplifying standards
D/Gauge works closely with Network Rail to consistently improve and update standards, working with professional bodies such as the Railway Industry Association (RIA) technical leads, The Permanent Way Institution (PWI) members, and the Railway Safety and Standards Board (RSSB).
Generally, there is a requirement for gauging software users to read, understand, and apply these standards to design work to obtain clearance results. One of the innovative elements of Rift is the ability to configure environments for each railway. Standards can be pre-set and automatically applied, reducing setup time for each Track Engineer.
Depending on the reviewing body, each organisation can choose the standards that are appropriate. This reduces the complexity required.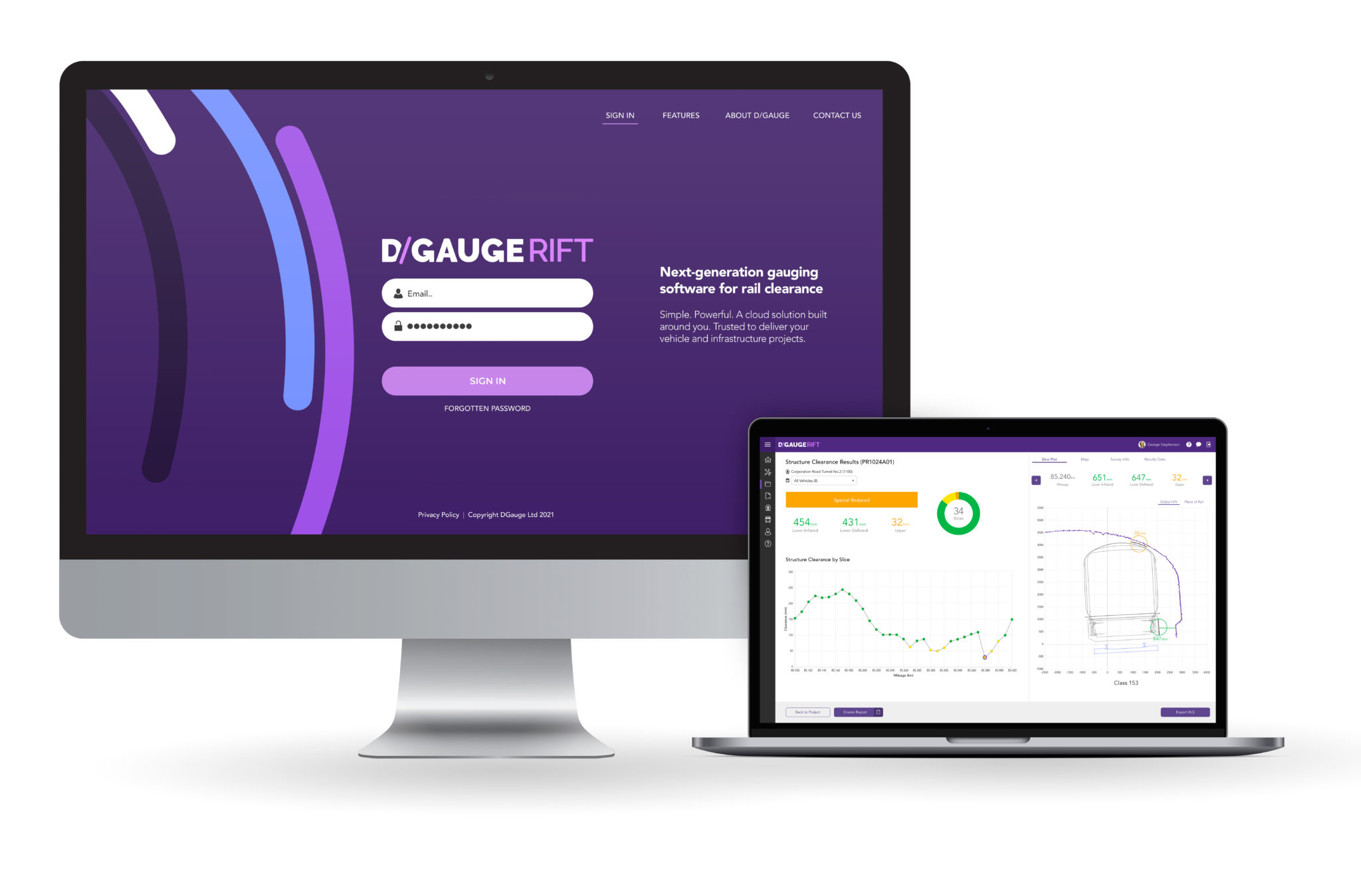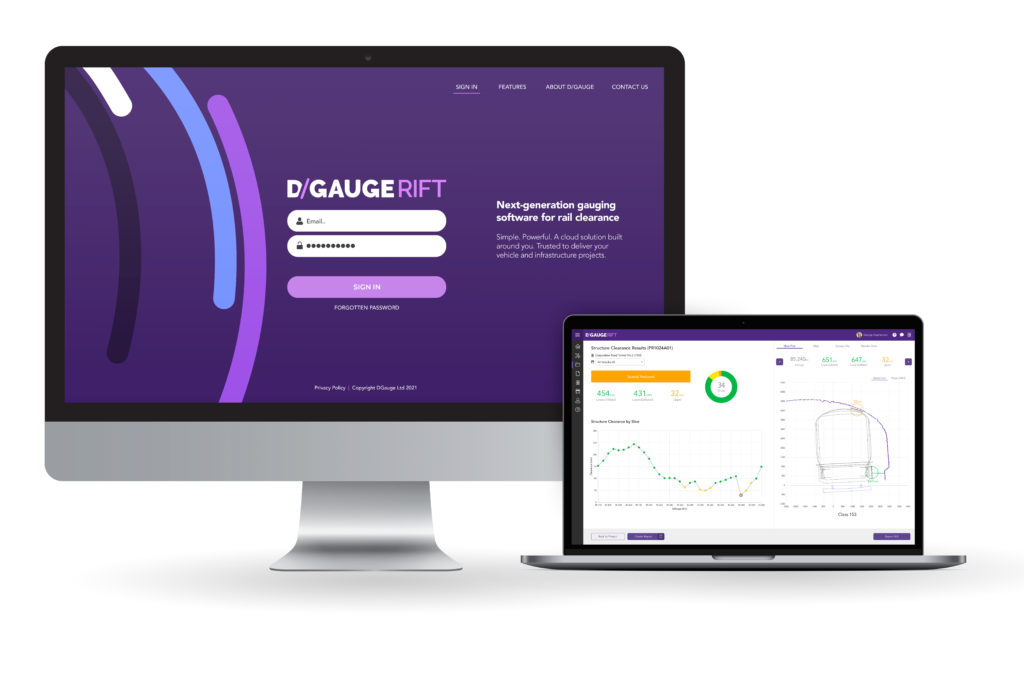 Homogenised reporting
Calculating the assessment is only half the task. Understanding, collating, and presenting the results in a coherent manner takes an equal amount of time. The industry has a clear understanding of the key requirements a gauging report needs to show, but paper-based and manual approaches, as well as archaic templates, often add confusion and inconsistencies.
D/Gauge has worked with Network Rail to create a homogenised automated report that contains all the required information, without the need to draft separate reports and carry out additional manual data processing and interpretation. As gauging is key to the approval of a proposed Track design, Engineers need their colleagues and stakeholders to be able to pick up a report and understand its implications quickly. D/Gauge Rift allows users to see the important information almost instantaneously, and on screen. The final report is then just a click away.
A generated PDF output contains all the inputs, vehicles, tolerances, and information which went into the gauging assessment. The new way of presenting this information provides simplified reporting methods and clear, easy-to-digest data.
Faster workflow
Whether gauging is a daily necessity or only required on certain projects, the key requirement in the modern world is speed. High-speed trains, high-speed 5G, and high-speed gauging software. Software doesn't need to limit track and infrastructure designers but should empower them to create more iterative designs and verify gauging at every stage of the process. Waiting for results should not be a delimiting factor.
Projects are completed faster with this new way of working. More projects can be handled within teams and less time is spent setting up, compiling data or sharing results.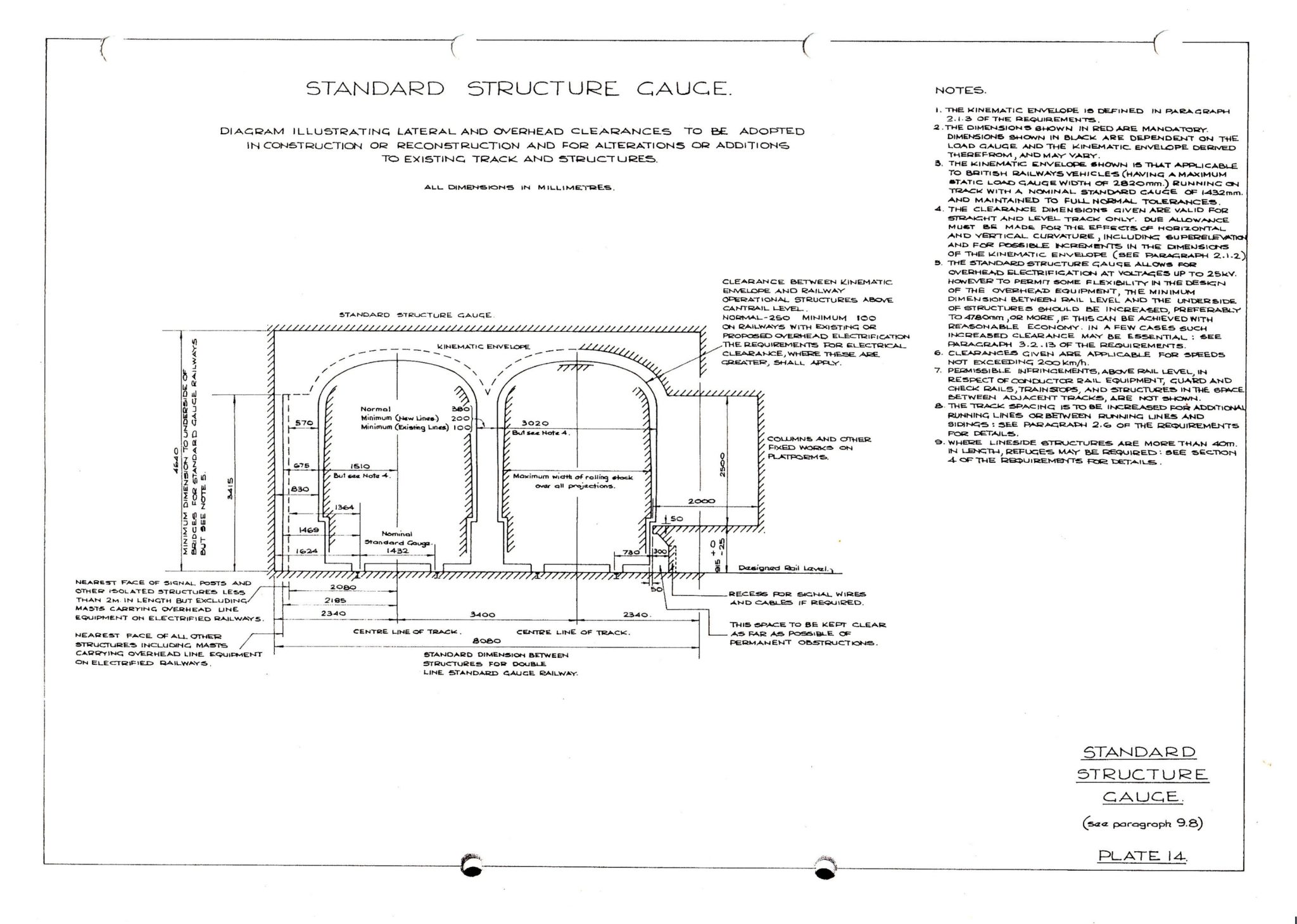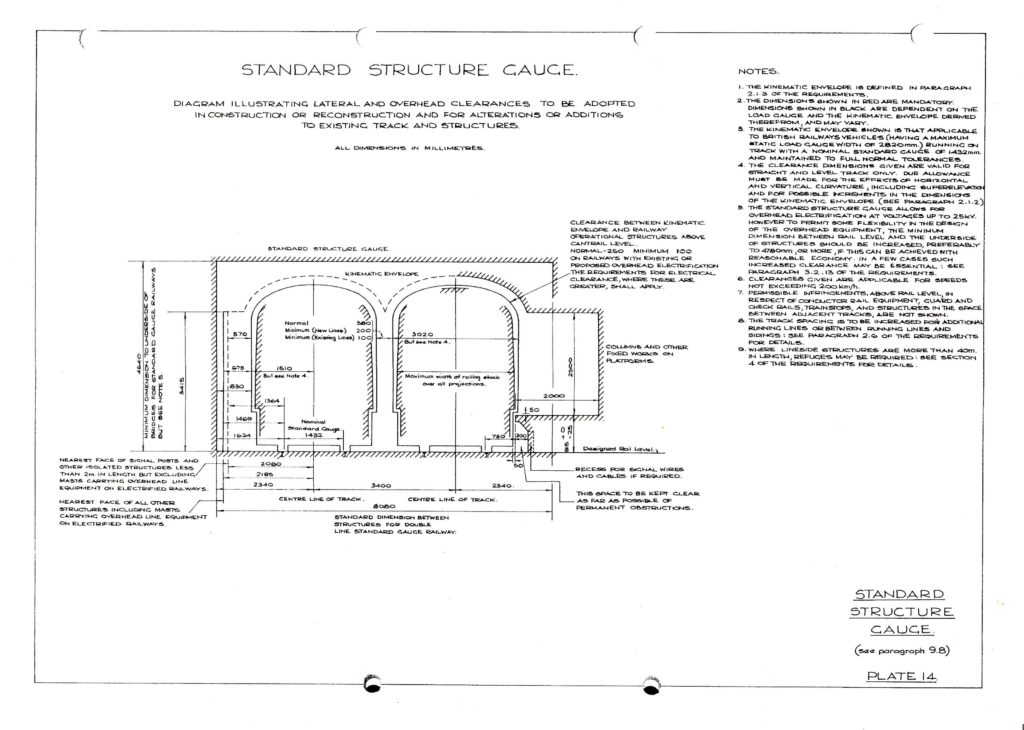 Pioneering
David Johnson, Technical Director of D/Gauge, was the first person to computerise gauging, making the move from poles and wet string to laser scanning and computerised software. His software coding led to the deployment of VDP Gauging, ITD Gauging, and Clear Route Original (among others).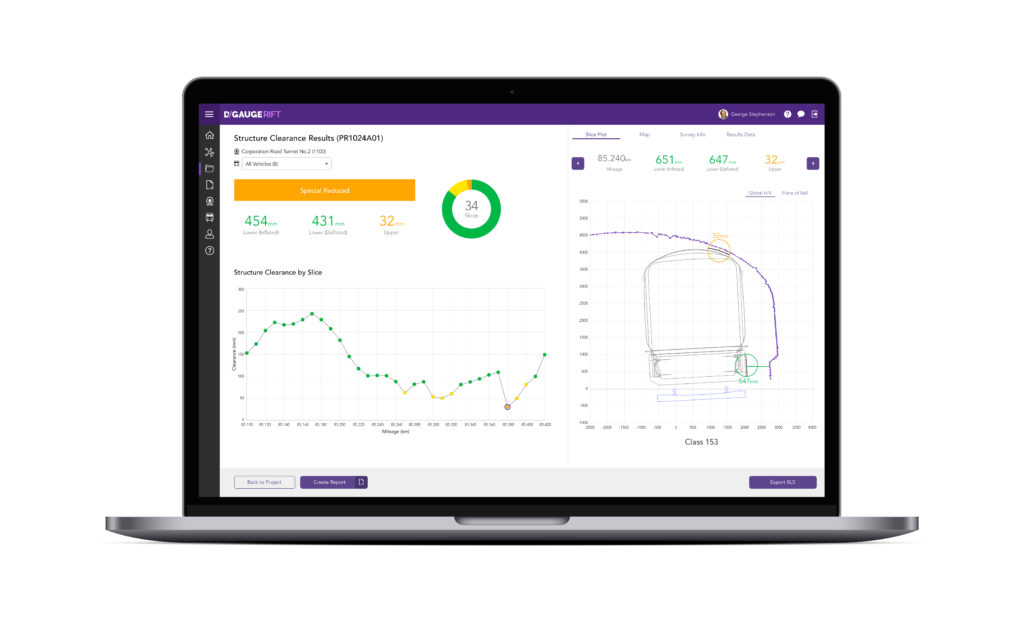 Since the computerisation of surveying, D/Gauge Rift has taken this to the next step. Vast swathes of data are now entering the industry. Gauging software needs to keep up with this demand. Cloud-based computing allows users to grapple with larger amounts of data, from storage through to processing to get results faster.
A key task which uses large amounts of data is Passing Clearance. With its new capabilities, D/Gauge Rift can incorporate Passing Clearance into its software. Passing trains are notoriously lengthy gauging tasks to assess. Running two vehicles across miles of track can sometimes take designers days. At the end, users are left with excessive information which does not immediately aid decision making.
D/Gauge has developed a method of completing passing clearances more efficiently. Instead of running the typical combination profile, designers can have faith their exact vehicle profiles are being run, giving a more accurate understanding of the real clearances we would see out on the ground.
Collaboration
Cloud-based technology unlocks a new world of collaboration and possibilities. All users need is a working internet connection and a desktop, and they can pick up exactly where they left off. D/Gauge Rift uses Microsoft Azure servers to provide unrivalled speeds and power, with the added benefit of freeing up the user's own computer so that they can continue working on other tasks.
Track designers can now view internal projects, pick up where peers have left off, or review results, simplifying the internal process before results are communicated externally. A seamless workflow in house is key to delivering projects in a more efficient manner.
But what can this state-of-the-art software provide for its end users? For engineers, D/Gauge Rift provides a straightforward approach to gauging. Existing industry knowledge, datasets and standards requirements are all pre-loaded. The software can be just as easily picked up by a graduate or principal engineer in the same way. Teams no longer need to be formally trained in using complex gauging software and can focus on their exceptional Track and Infrastructure design expertise.
---
07566793420