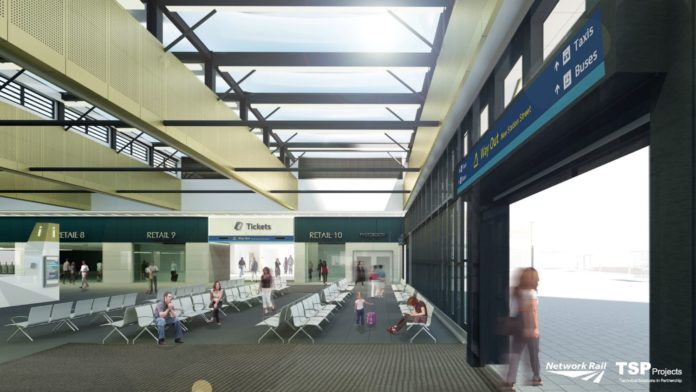 Image: Leeds station roof – a TSP project with Network Rail.
TSP Projects, the engineering arm of British Steel, has been acquired by French consultancy and engineering concern Systra.
The move doubles the French company's presence in the UK and will be known as 'TSP Projects, a Systra company'.
TSP Projects' expertise in civil engineering, electrification and track will expand and complement Systra's existing UK rail engineering business. The French company, which is owned jointly by SNCF and RATP, already boasts national and international experience in high speed rail, heavy rail, metro, light rail transit and transport consultancy.
This major investment by the French company creates an 800-strong combined workforce in the UK and provides TSP Projects with a permanent owner aligned with its core activity. With an annual turnover of £35million, TSP Projects currently employs over 400 people across five offices in the UK: York, Manchester, Birmingham, Reading and Bristol and, from today, the teams will work alongside Systra Ltd, which has 13 UK offices.
Pascal Mercier, Systra Ltd CEO said: "As the signature team for transportation solutions, Systra is committed to providing clients with truly specialist expertise, delivered locally. This acquisition is a game-changer for our UK & Ireland business, placing us among the leading UK consulting engineering firms. This is a good fit between two like-minded companies with a shared commitment to excellence, safety and innovation."