A 150-year-old bronze statue of railway pioneer Robert Stephenson has been removed and put into safe storage while Euston station undergoes its major HS2 redevelopment.
The Grade-II listed monument to Robert, the son of 'father of the railways' George Stephenson, came to Euston in 1871 and has stood in pride of place in its current location since 2008. Now the listed sculpture of the 19th century civil engineer is being taken down and protected while the railway evolves for the 21st century.
It's not the first time the statue has taken a break from welcoming passengers to London – the monument has been relocated a number of times since the Victorian station was demolished in the 1960s and Euston rebuilt as we know it today.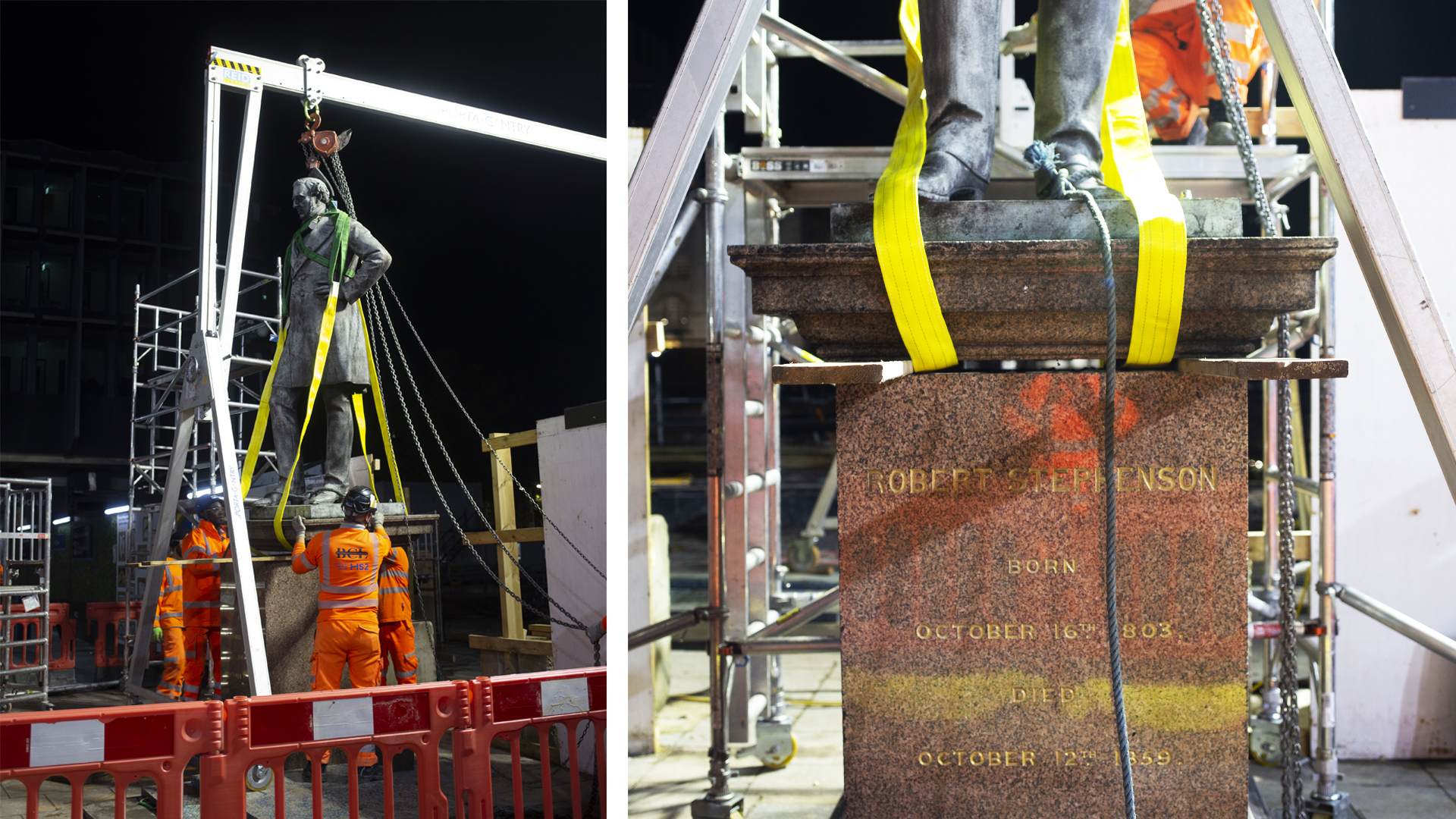 Joe Hendry, station manager at Euston station, said: "We will miss having the statue at the station – so it's absolutely vital that this tremendous part of railway history benefits from best-in-class protection. It's been a great team effort to plan this work as part of the wider HS2 redevelopment. It means Robert Stephenson, who was involved with the development of the first Euston station, continues to be part of the station's story."
Costain Skanska (CSJV) working on behalf of HS2 Ltd and Network Rail gained special planning permission from Camden Council to carry out the statue relocation.
CSJV and Network Rail also worked with the Railway Heritage Trust and Historic England to ensure all conservation guidelines were followed before, during and after the statue's removal.
Among his many achievements, Robert Stephenson developed the London and Birmingham Railway which opened in 1838. It was the first intercity railway into London and sparked the "railway mania" of the mid-nineteenth century.