Moore Concrete has been leading the way in civil engineering for the past 30 years and has experience manufacturing a wide range of bespoke structural precast elements for the rail sector, including cill and ballast units, deck slabs and various platform units.
The company has experience working to both Network Rail and Translink specifications, is an accredited RISQS supplier and has capabilities varying from small-scale refurbishments to large-scale infrastructure works. It operates a rigorous quality management system to ensure that all products are manufactured in full compliance with ISO 9001 and relevant product standards.
Precast offers many advantages for rail projects, including:
faster and more efficient installations, with reduced on-site time and fewer track possessions through the ability to crane units directly into position
suitability for all kinds of projects – from decorative roof slabs to box culverts under railways – due to its versatility and durability
greener construction, with virtually no wastage on site as units are individually designed
a safer working environment, with fewer workers required for installations and less physically challenging work
guaranteed high quality due to manufacturing taking place in a controlled factory environment.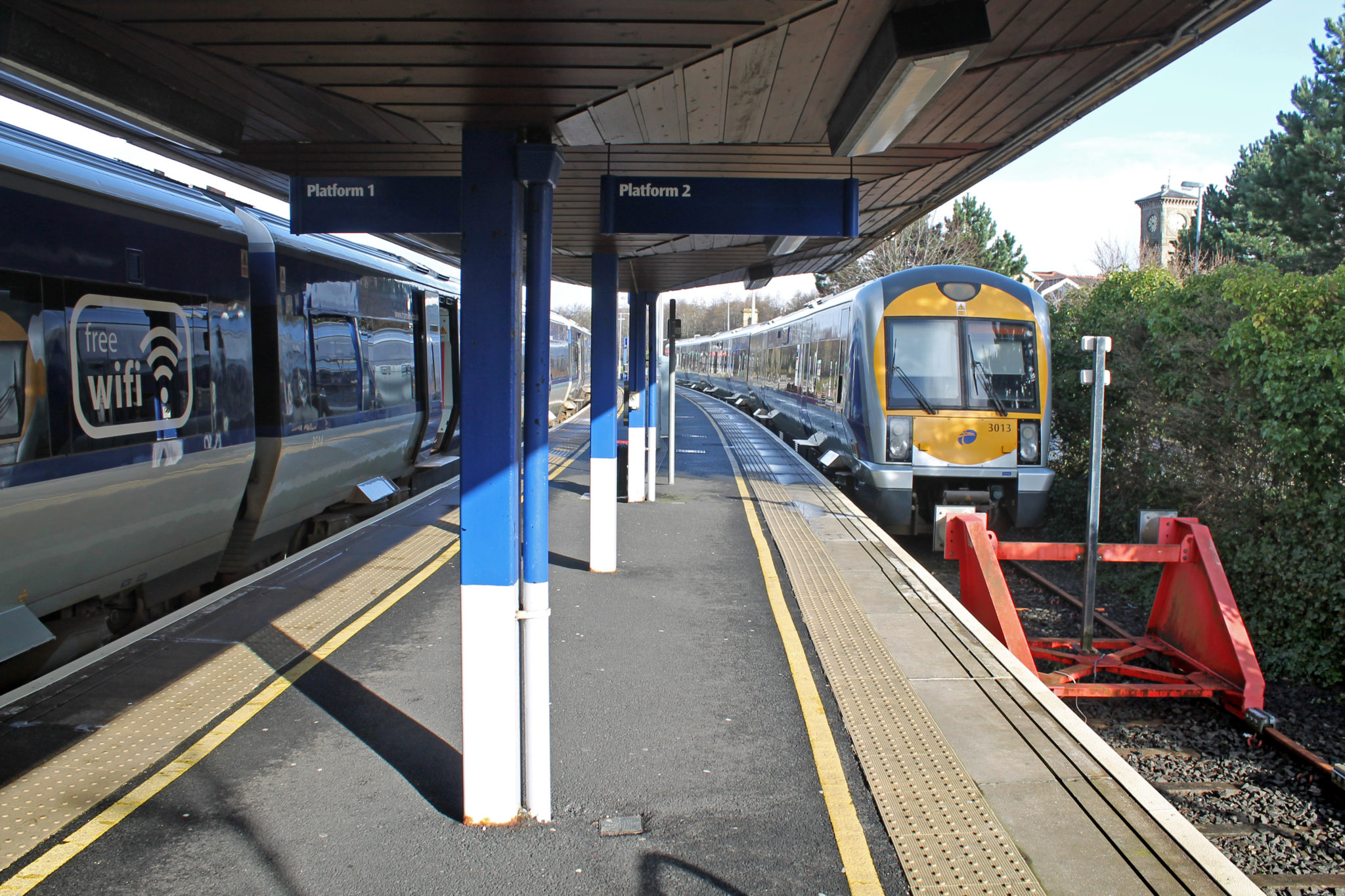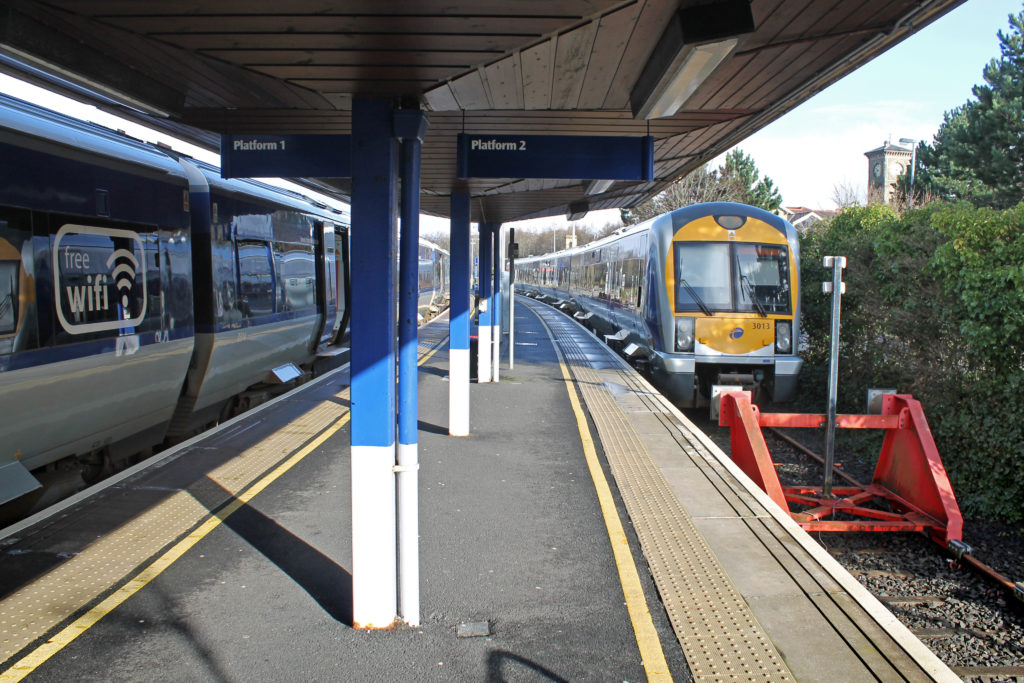 Moore Concrete has been involved in many major rail projects over the years including Bow Street station near Aberystwyth, Barking Riverside station in London and the North West Transport Hub in Londonderry.
Bow Street station
In February 2021, Bow Street station on the Cambrian Line welcomed its first train for 56 years after an £8 million refurbishment project. The original station closed in 1965 and is now home to a builders merchant. Its reopening means that locals now enjoy easy access to nearby Aberystwyth, as well as Pwllheli, Birmingham and Shrewsbury.
Moore Concrete manufactured approximately 390 tonnes of precast units for this project over various phases, including platform units, an access ramp and retaining walls.
As a company, Moore Concrete has an ethos of working collaboratively with its clients and contractors using an integrated project team.
With Bow Street, an early engagement approach with contractor Alun Griffiths allowed the firm to participate in a number of project meetings where design, operational efficiency and improved programming were discussed.
To ensure open communications and transparency, Moore Concrete operates a bespoke online quality management system, QuikTrace, which allows clients and contractors to access live information from the factory, including pre and post-pour checks and cube results on the units as they move through the manufacturing process.
Barking Riverside station
At 440 acres, Barking Riverside is one of Europe's largest brownfield sites; planning permission has been granted for 10,800 homes here. New transport infrastructure is viewed as vital to support the mixed-use development, specifically the 4.5km extension of the Gospel Oak to Barking line, part of the London Overground network.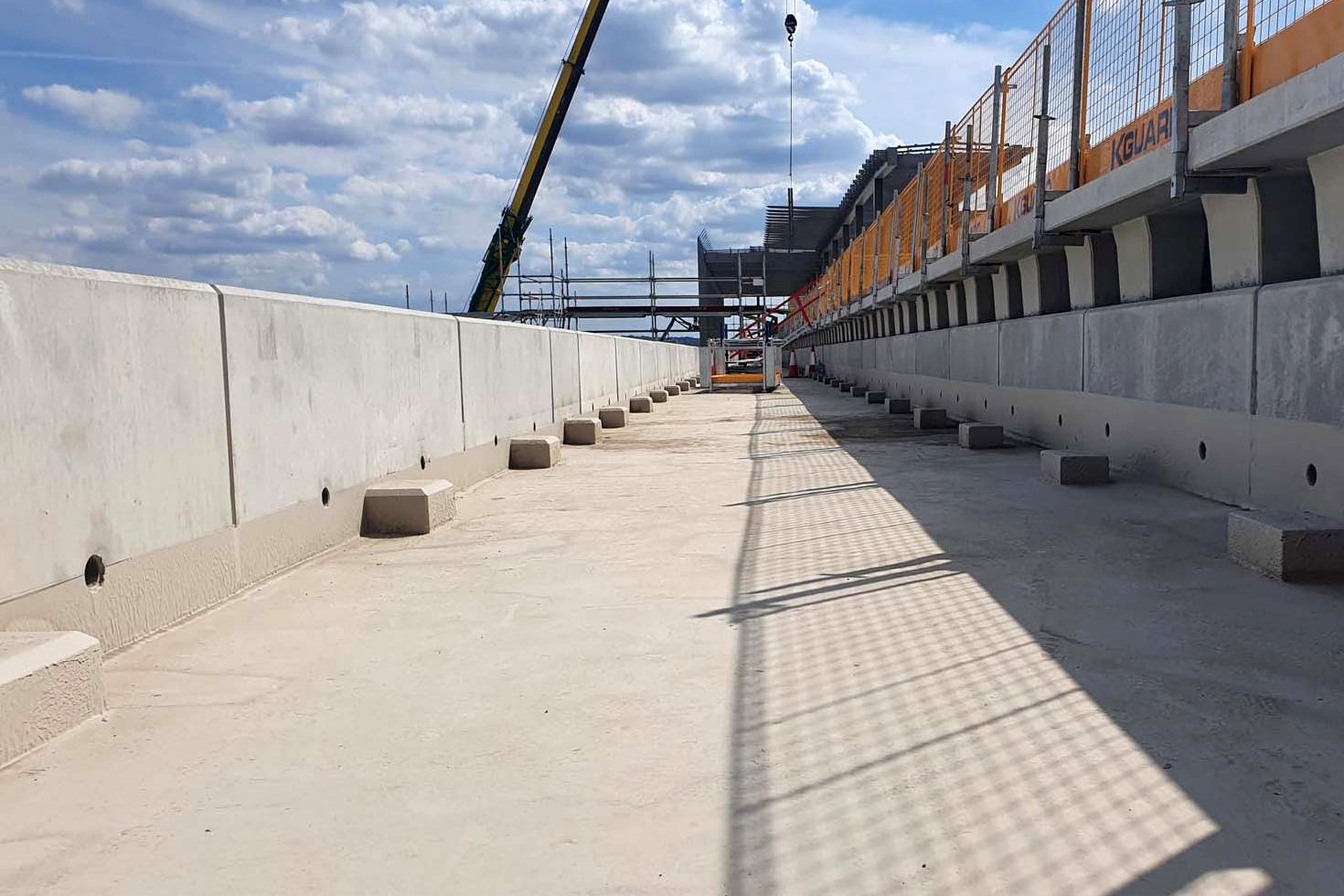 The terminus station at Barking Riverside is situated at the end of a new viaduct which connects with the Tilbury Loop line and runs from Renwick Road into the new development. The main contractor was MSVF, a joint venture of Morgan Sindall Infrastructure and VolkerFitzpatrick.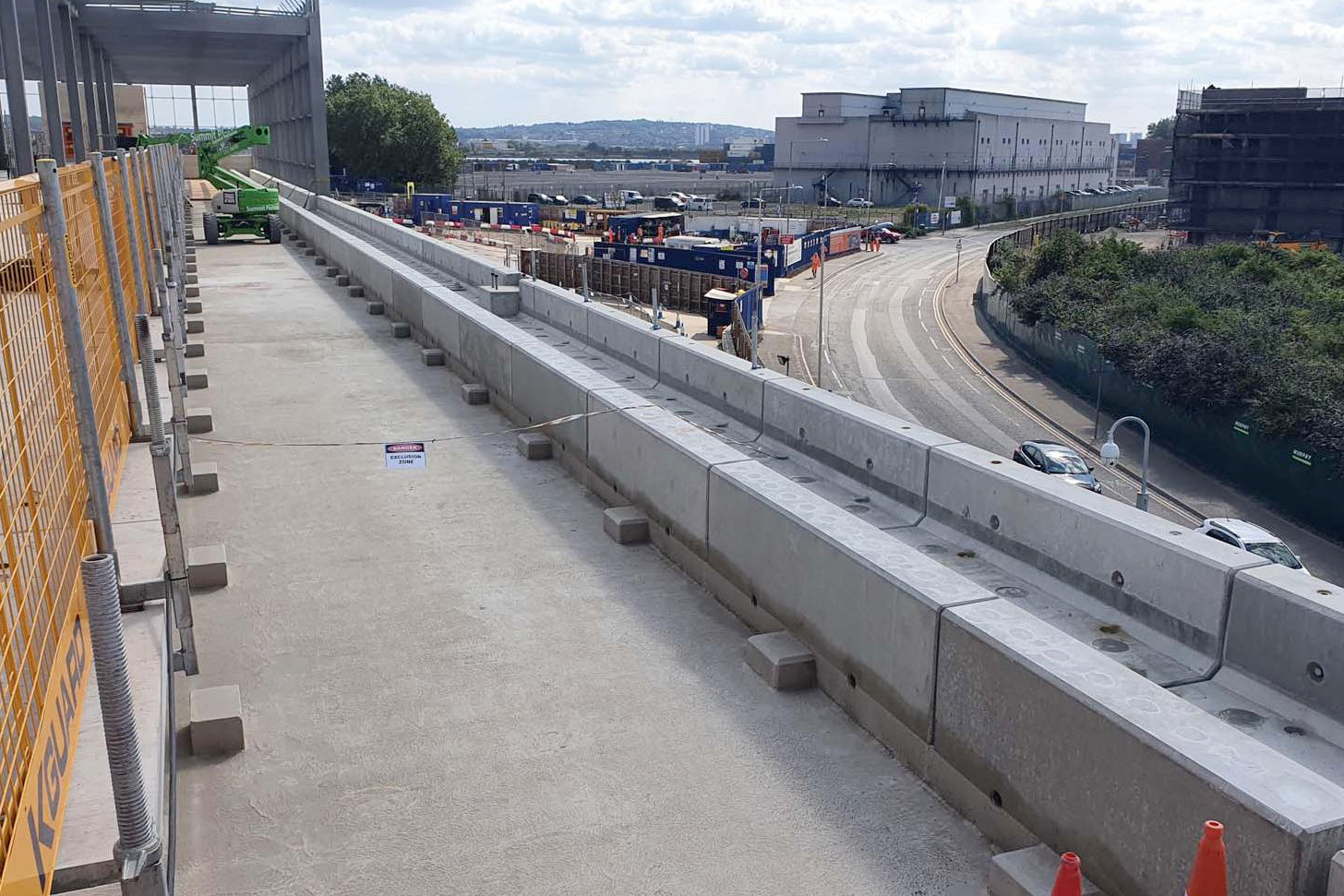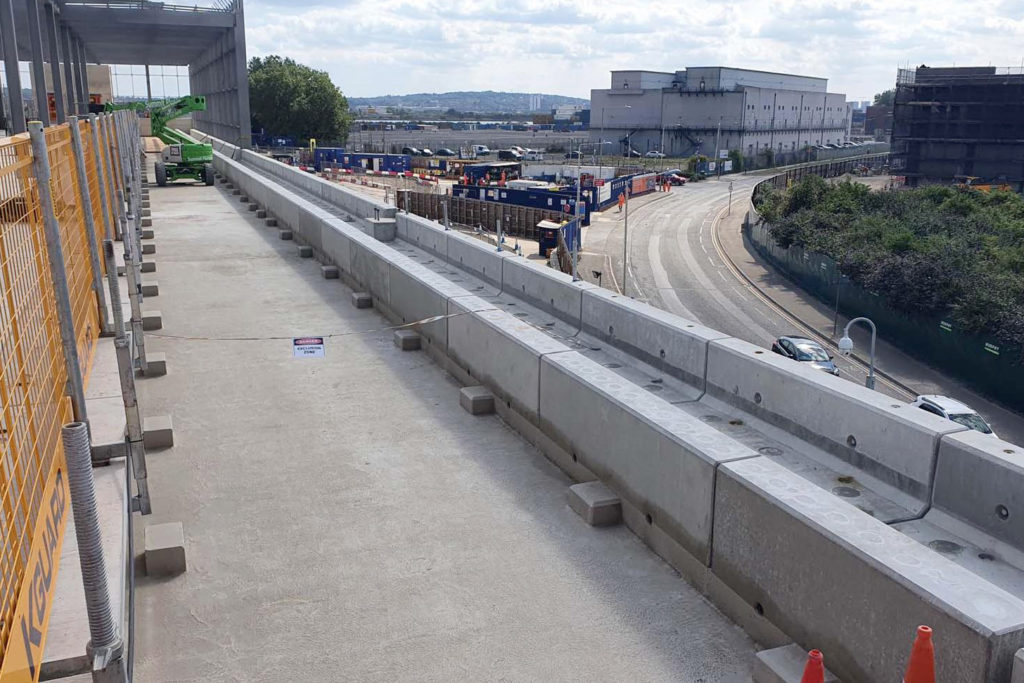 For Moore Concrete, the project was broken down into three areas – precast elements for the main station construction, parapet units along the viaduct leading into the station and bespoke retaining walls, creating a ramp between the existing railway and the viaduct. The most unusual items manufactured were the platform 'tables', supporting the main platform areas while providing access and protection to various service runs.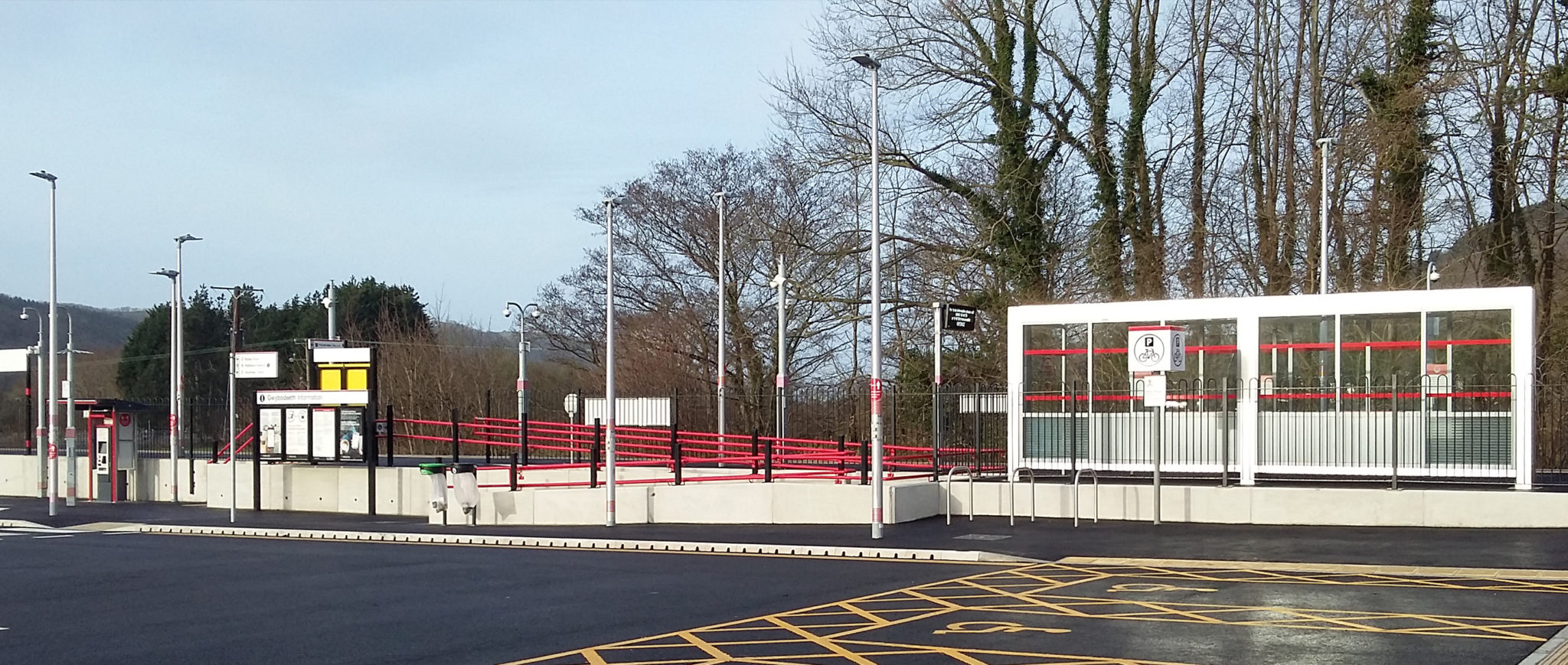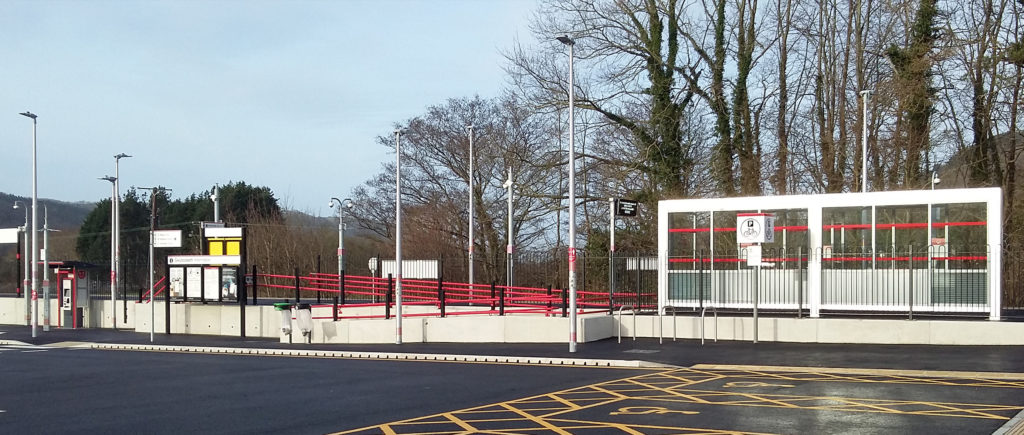 The viaduct features a discontinuous run of parapet units, some supporting signal gantries and others lighting masts. A series of complex 'blisters' along the structure were value-engineered to enable them to be constructed in standard unit moulds, bringing a saving in cost and time to both the precaster and contractor. Moore Concrete manufactured the 30 different unit types, maintaining the highest quality and ensuring an adherence to the just-in-time installation sequence required by the client.
Barking Riverside station has already been shortlisted in the 'Moving' category at the New London Architecture Awards prior to construction work being completed. Installation and erection continues on site to ensure the project is ready to accept its first passenger trains as planned in autumn 2022.
The North West Transport Hub
Representing an investment of around £27 million, the North West Transport Hub was a cross-border project between the Department of Transport in Ireland and Derry City & Strabane District Council. The aim of the scheme is to transform and encourage sustainable travel across the north-west region.
The North West Transport Hub is located at the former Grade B-listed Waterside railway station which served as one of Londonderry's main stations for a century before closing in 1980. It was restored throughout 2019/20 and repurposed as a 21st Century transport facility while retaining its 19th Century façade.
Moore Concrete supplied modular units to form both sides of the platforms. On a site with limited storage space, night-time working was facilitated by continuous communication with the site and careful delivery sequencing.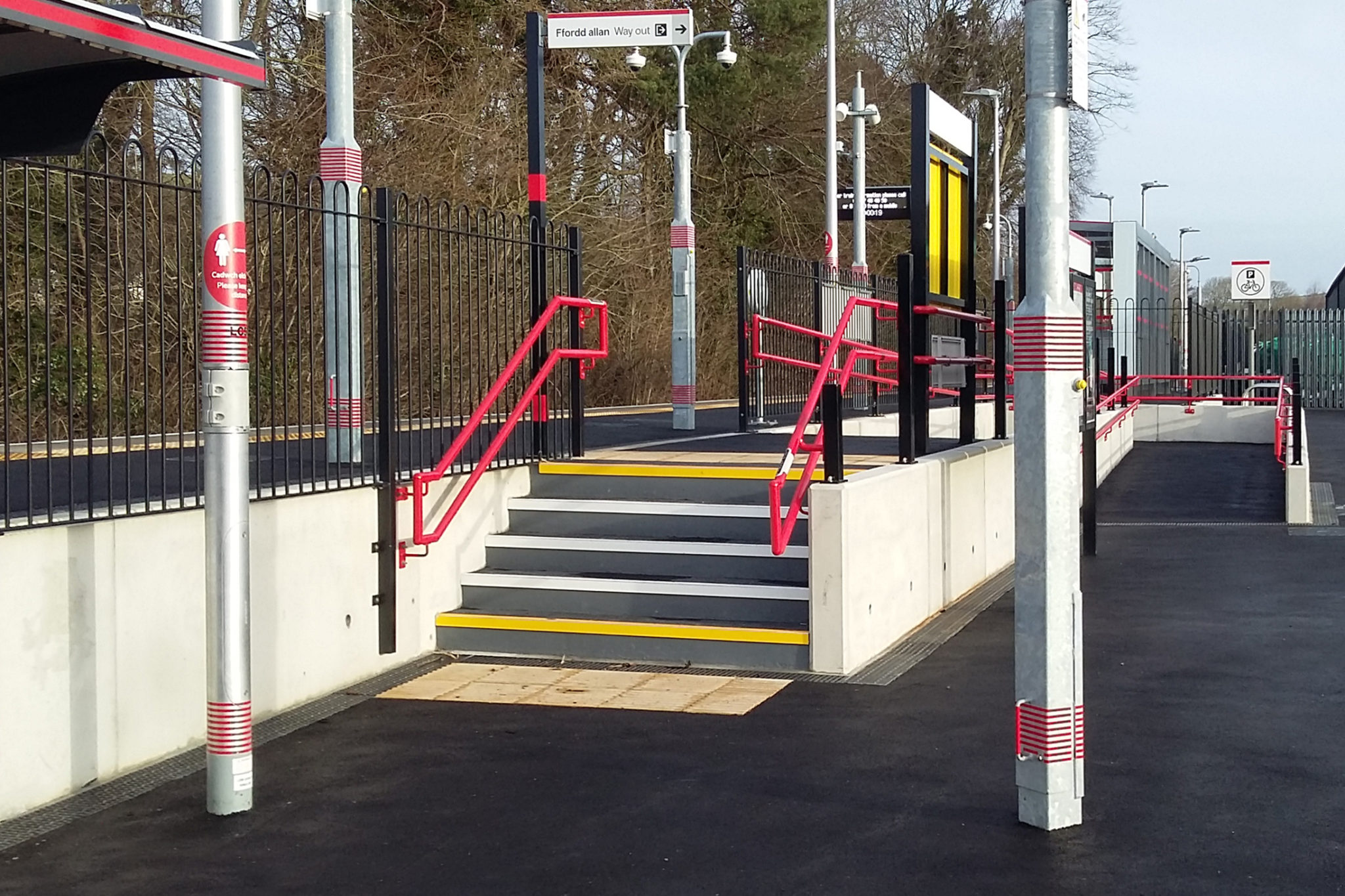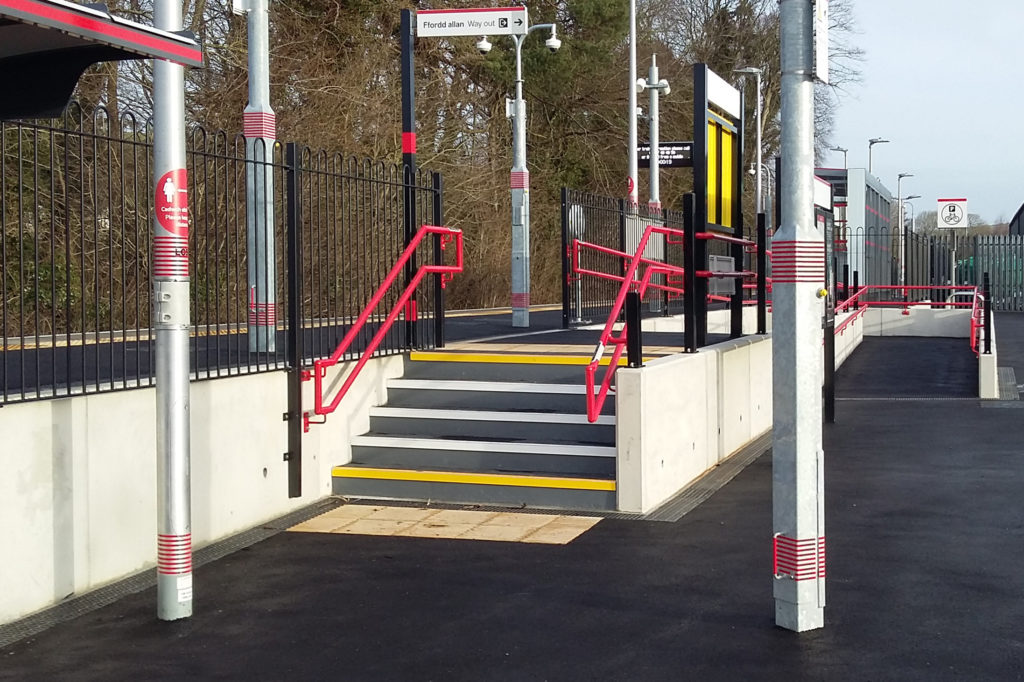 Broad experience
In addition to rail, the company's expertise in civil infrastructure covers a wide range of industries including coast, flood, road, water, wastewater, energy, defence, retaining solutions and mining.
---
More information on its bespoke railway solutions is available via the company's website or by contacting the Civils team.  
028 2565 2566