AECOM, the global infrastructure services firm, is developing one of the UK's first 3D-printed commercial products made from graphene-reinforced polymer. The company's CNCTArch is designed to drive down the costs associated with installing digital signalling systems on transport networks, using a graphene arch that sits over rail tracks and eliminates the need to attach new digital equipment to existing infrastructure.
Derived from graphite, graphene is one of the strongest materials in the known universe. It was first isolated by researchers at the University of Manchester in 2004.
The AECOM team came up with the concept of CNCTArch in response to clients' concerns about the cost and time of digitising the signalling systems on their networks. The company looked at replacing the traditional 'bolt and screw's method of deploying digital systems in tunnels, which takes four shifts to install, by developing an arch on which the digital technology is attached that doesn't bolt to any existing infrastructure and would take only one shift to install.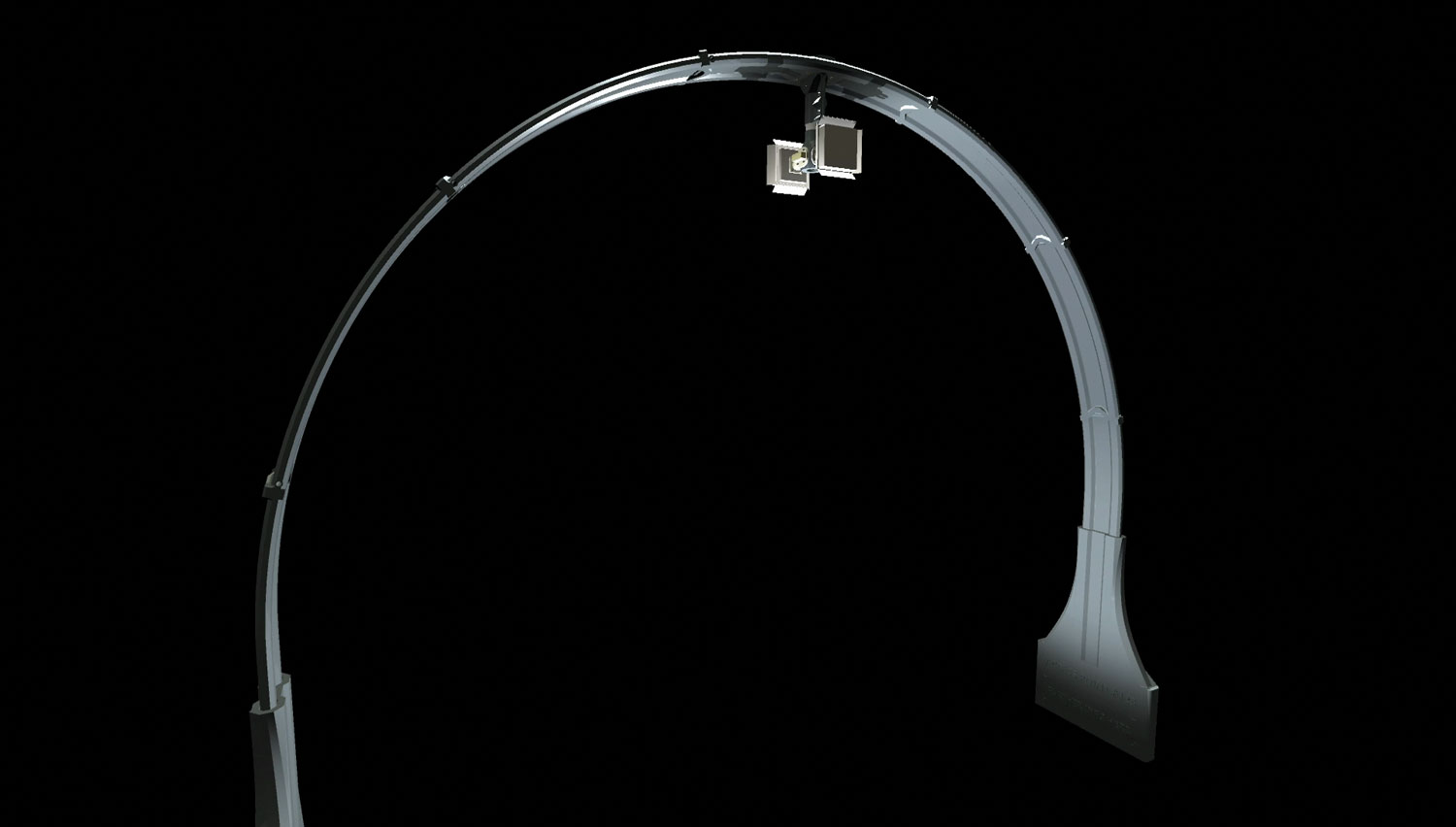 While developed for use in tunnels, the CNCTArch can also be used in open environments and has the potential to transform the deployment of digital traffic management systems.
An example of this new lightweight arch, 4.5 metres high, is currently being tested on an outdoor track at Network Rail's workforce development centre in Bristol, where AECOM is working with Network Rail's Western region team and its Bristol Parkway signalling training school to test the arch. Sensors have been installed to monitor, in real-time, how the arch performs in different weather conditions, measuring oscillation and deflection.
The six-month trial is the next step towards commercialising the product, with the results enabling AECOM to further validate the feasibility of using the arch as an alternative to traditional methods of installing digital equipment.
---
This article first appeared in Issue 177 of Rail Engineer, Aug/Sep 2019.