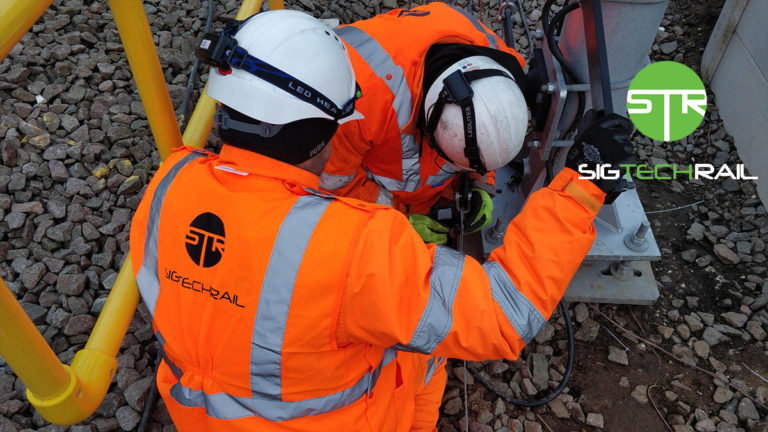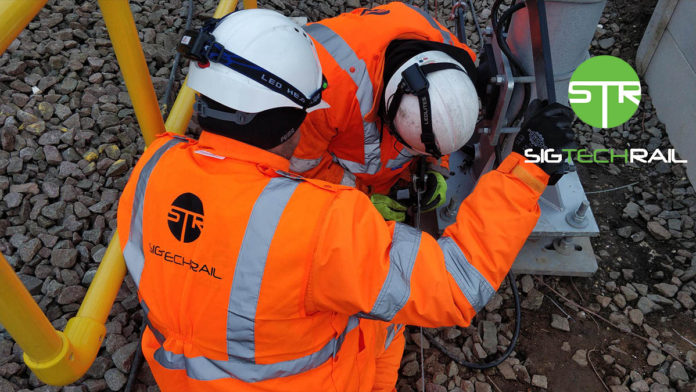 Rail Engineer recently met up with Pete Lindley, Managing Director of SigTech Rail Consultancy Ltd, to learn more about the company and the specialised signalling support it provides for track and point renewals, civil engineering works, and any project simply involving signalling.
We often hear about the large resignalling projects delivered by the big railway signalling companies, but there are also many important small and medium-sized enterprise (SME) companies, such as SigTech Rail, who play an important part in providing a safe and efficient railway. In the UK, the usual definition of an SME is a company with less than 250 employees. The best SMEs are highly adaptive, creative and innovative, and are often owned and run by skilled and experienced engineers, who have learned their trade from the bottom and quickly risen to the top. Network Rail says it works directly with over 3,000 SMEs and a survey of its top 100 tier 1 suppliers found that the indirect spend with SMEs rose to 17.8% in 2019-20. An increase of 3.8%.
Network Rail's direct expenditure with SMEs has also increased and in the 2019-2020 financial year it spent 35.6% of its total £7.1 billion expenditure with SMEs, exceeding the government's 33% target, and by two years. In real terms, this equates to a total of £2.52 billion and is the first time Network Rail has exceeded £2.5 billion in a single financial year. SMEs also play a significant role in the growth of the country's economy, and 60% of all private sector UK employment is via SMEs.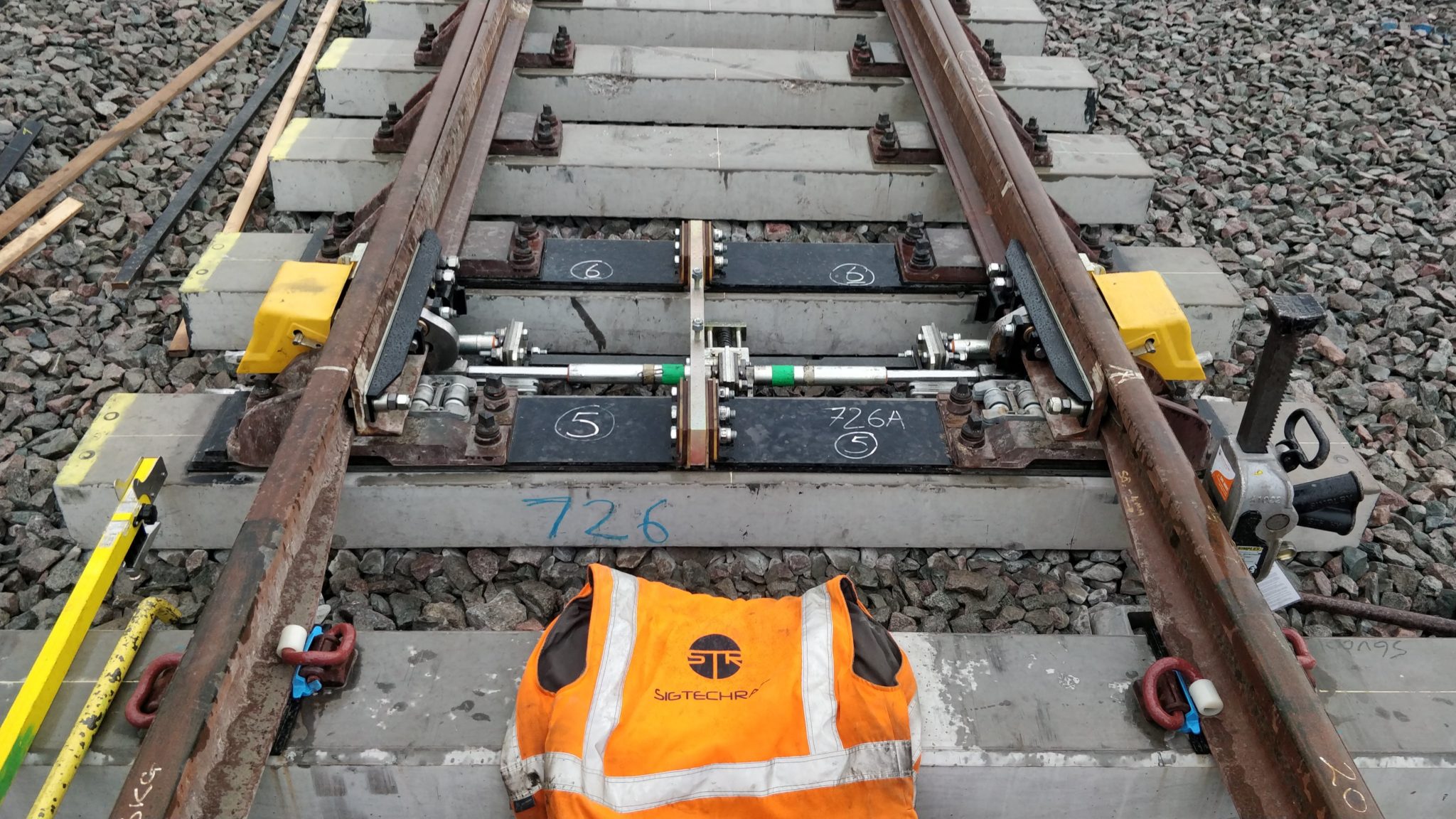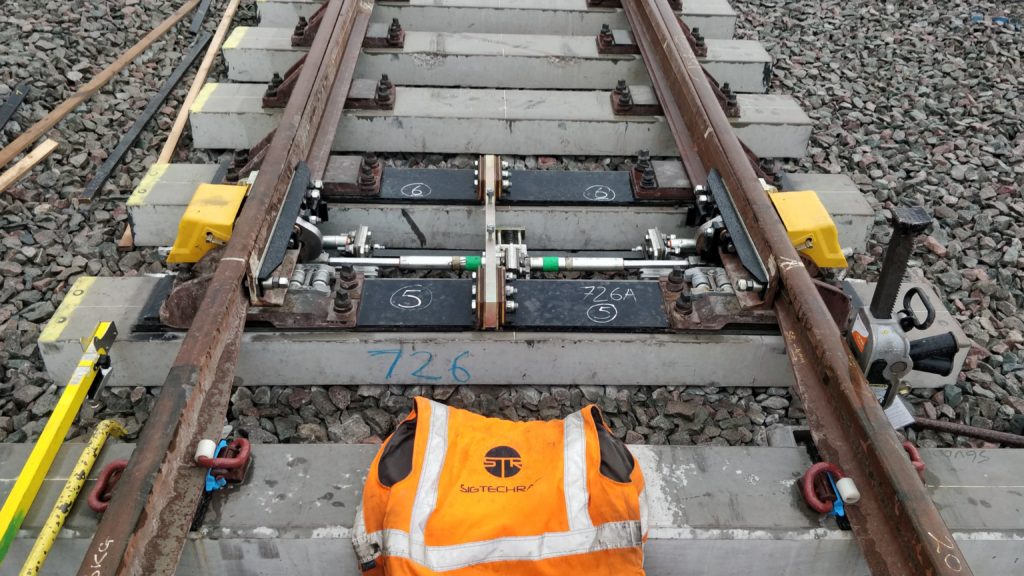 Pete began his railway career in September 1993 as a signalling and telecoms (S&T) Trainee Technician, working for British Rail, based out of Retford Low Level faulting and maintenance depot. He gained valuable quality experience and qualified as an S&T Technician in 1995, quickly passing all the technical and safety rail qualifications available, including his BTEC ONC in Electrical Engineering. He then progressed to be an active member of the faulting and maintenance teams, working up the promotional career ladder to become Team Leader, Balfour Beatty Kent renewals in August 1999. In August 2016, Pete founded SigTech Rail Consultancy Ltd, and has successfully built the company to be a respected, specialised signalling consultancy.
In conversation with Pete, it soon becomes clear that he has the dedication, passion, and determination to do his very best for signalling and the rail industry, and to continue to successfully build his company. He explained how he was mentored and developed by experienced technicians and engineers to deliver safe and efficient signalling engineering excellence, and how he is determined to do the same for his staff, as well as the clients and customers his company serves. He emphasised how he imparts his personal values to all that SigTech Rail does; be it safety, honesty, trustworthiness or adding value.
Pete has handpicked his team and will only employ people who have the right technical skills and attitude to deliver safe and efficient signalling solutions. He explained that, so long as people have the right attitude, they will quickly learn the right way to deliver work and SigTech will help with training and mentoring. Having the wrong attitude leads to problems and responses such as "That's not my job", "How much work?", and "When is home time?". Such people are not for SigTech.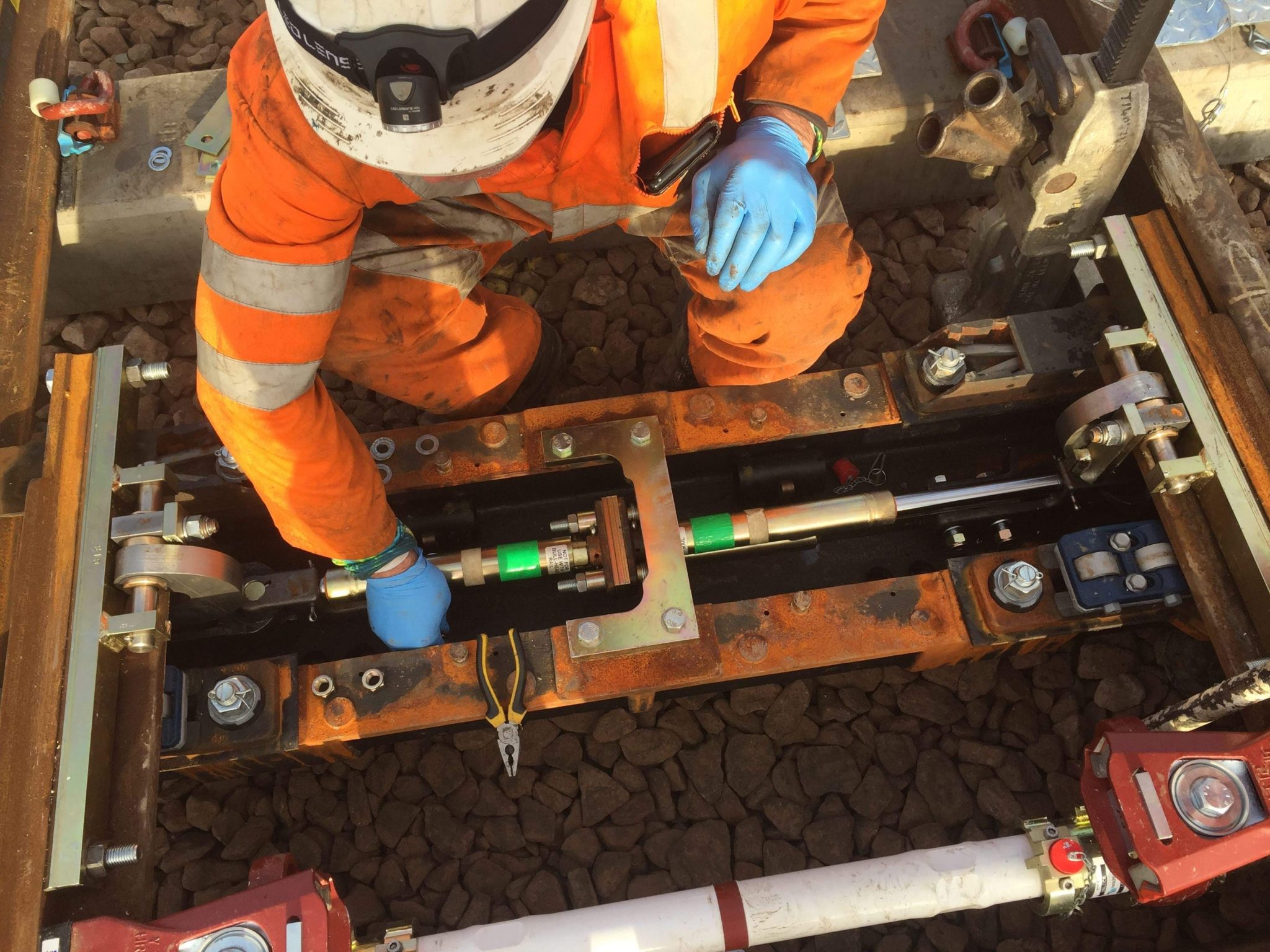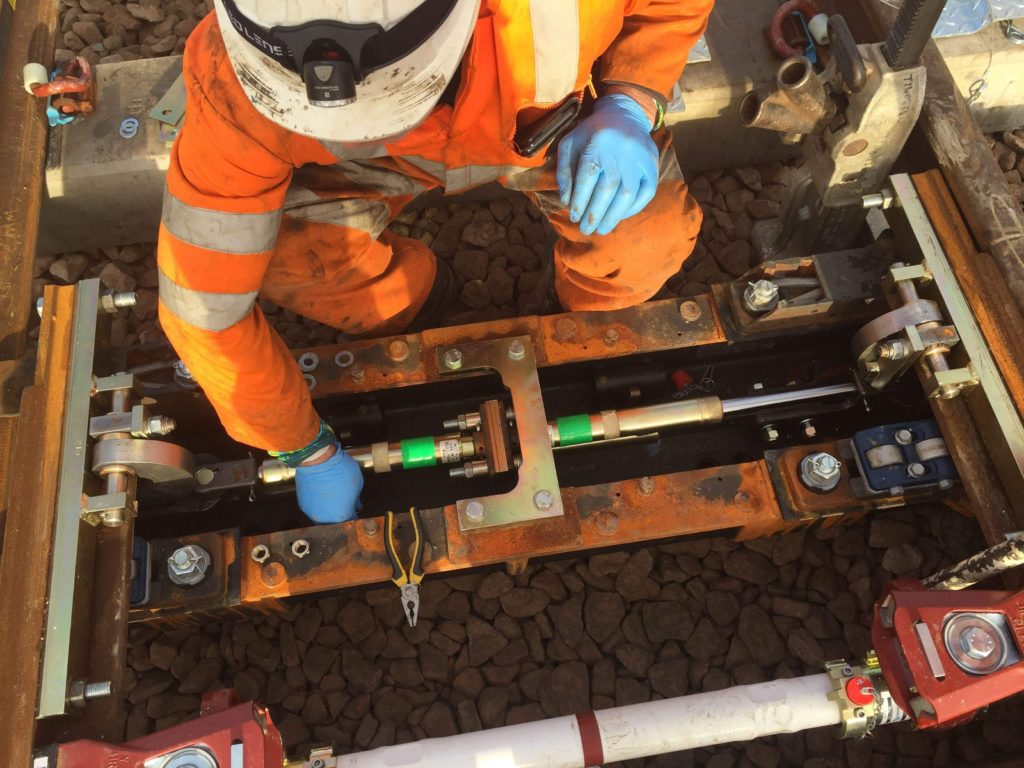 Pete explained how his phone is always on, and how he is ready to guide and develop his team wherever they are, at any time. He has established a team of signalling technicians who have a proven track record of delivering safe, cost effective, quality signalling solutions on time, and sometimes in challenging circumstances.
The company has grown to become a first-class provider of specialist signalling services including non-conceptual design, installation, and permanent-way support including operational telecoms. SigTech Rail has enjoyed working with some of the UK's most demanding clients to provide them with rapid turnaround signalling solutions to meet challenging requirements. Being an SME allows the company to be highly adaptive, creative and innovative, and they are not restricted by excessive company bureaucracy and process.
Larger companies and their leaders often come to rely on process instead of people to solve problems and can have an overdependence on meetings. Productive teamwork does not require meetings for every single action or decision, and people can become disheartened and ineffective when they are regularly stuck in meetings. It was clear from our discussion that this is not the case with SigTech Rail and it does not suffer from any lack of perspective and openness.
Company accreditations
SigTech Rail has an impressive set of company policies which can all be seen on its website. The company has been verified and audited by the Railway Industry Supplier Qualification Scheme (RISQS) and is a certified member of the Confidential Incident Reporting & Analysis Service for transport (CIRAS), Railway Industry Association (RIA), Rail Alliance, and Rail Forum Midlands. Accreditations include ISO 9001, Construction Online (Gold), and Builders Profile.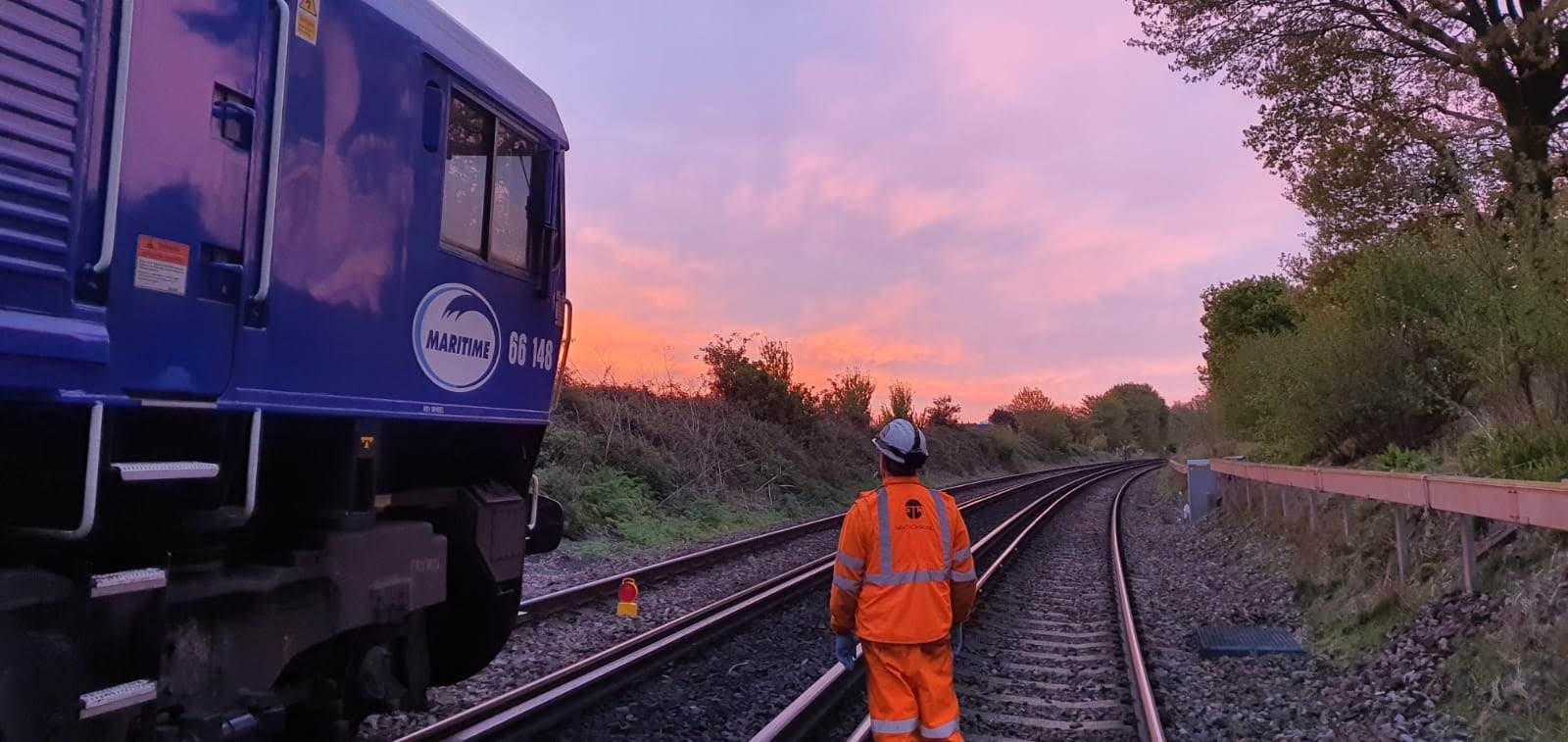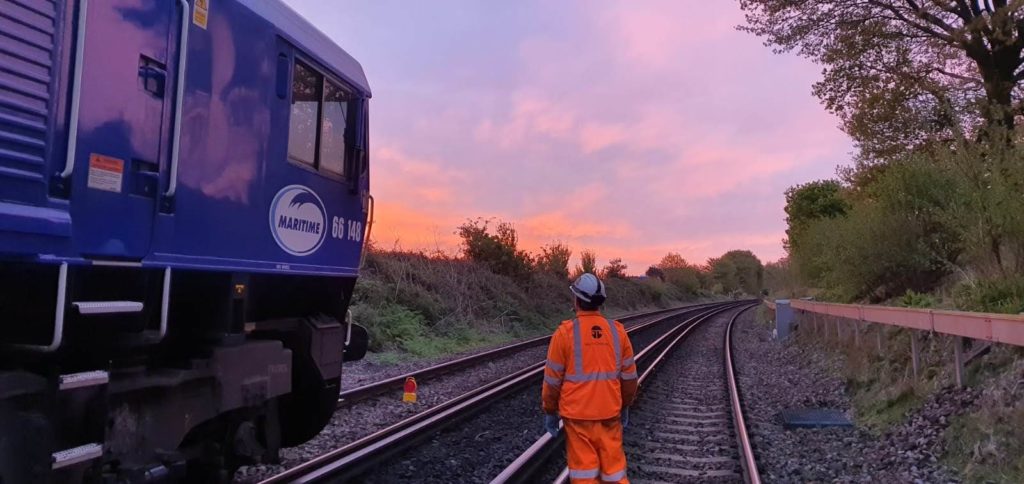 Its signalling engineers operate on a national basis and are highly experienced and fully qualified in the required signalling disciplines. Signalling practices can vary around the country, but SigTech Rail has the knowledge, experience, processes and contacts to quickly and safely identify solutions. They are ready to take on the most complex of signalling engineering challenges, from delivering simple short-term projects ranging from the re-positioning of a signal, through to supporting conceptual re-modelling and re-signalling projects. SigTech Rail prides itself on providing its clients with value-for-money signalling services via a single point of contact who has the required signalling engineering knowledge and experience, and health and safety as a priority.
SigTech Rail core competencies currently consist of, as a minimum: asset condition walkout surveys; installation; Signalling Maintenance Testing Handbook (SMTH) testing; A2-9 Functionally Equivalent Design, Signalling Intermediate Testing Handbook (SITH) including G110 testing and author / checker; faulting & maintenance; switch and crossing (S&C) – points operating equipment, surveys and refurbishments; plain line and S&C renewals; signalling support for P-Way and civil engineering project works; and signalling design and build. The SMTH-trained staff are all individually licensed with, or working towards, IRSE Licence category 1.4.160 (Signalling Maintenance Tester), and are supported by a 24-hour on call Signalling Manager.
Testing
The testing of signalling equipment has always been very, very important and as signalling systems become more complex, it is even more essential that robust testing is carried out after any alteration has been made, however small it may be. Tester independence – meaning that no person involved with the production, checking of design details, or with the installation work, takes part in any testing activity (except in an assisting capacity) – is key. All the testers involved must have the right competency, along with understanding the processes and complying with the testing requirements, and providing a documented audit trail. SigTech prides itself on closely mentoring testers as not everybody can be easily deemed competent.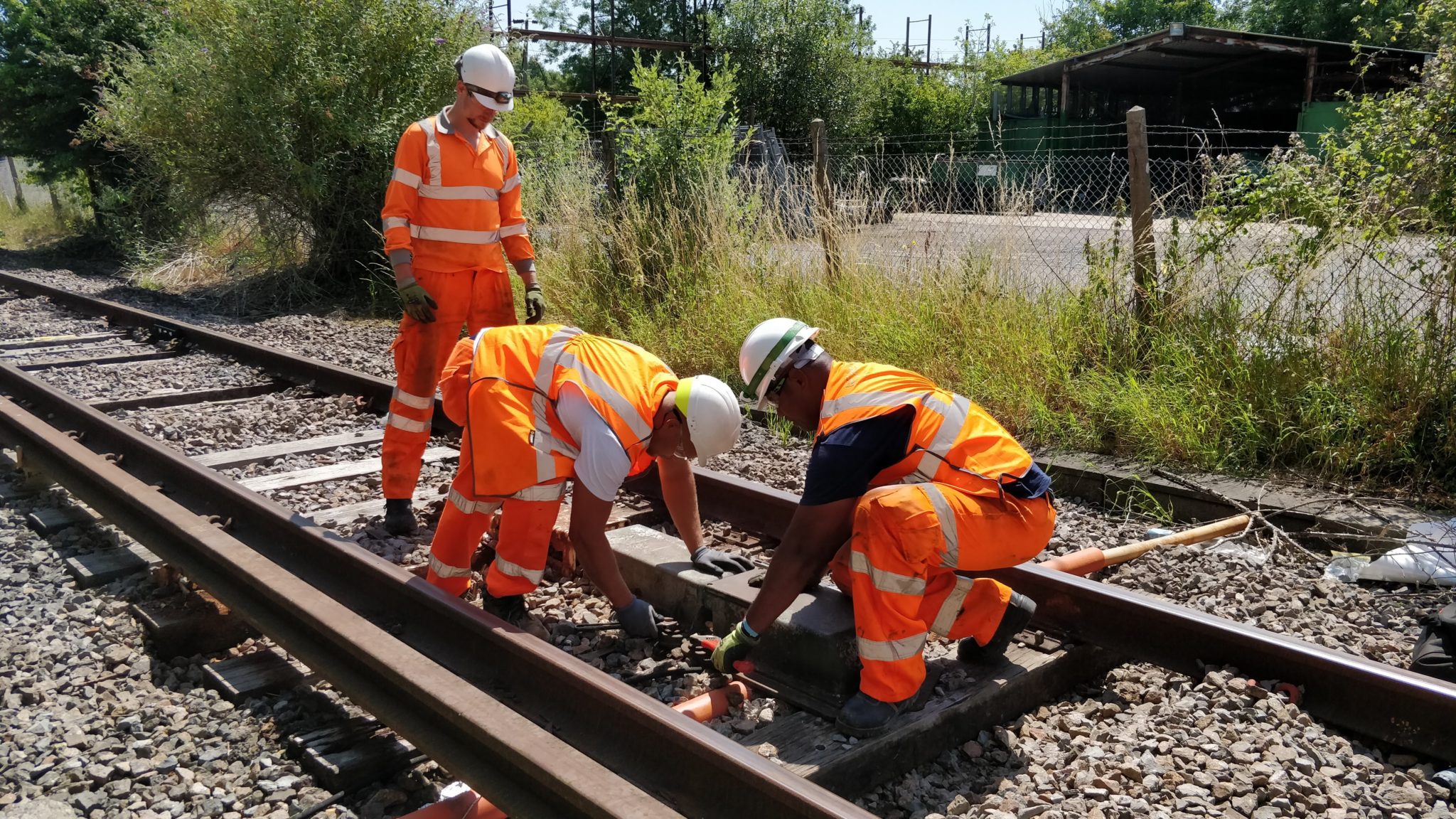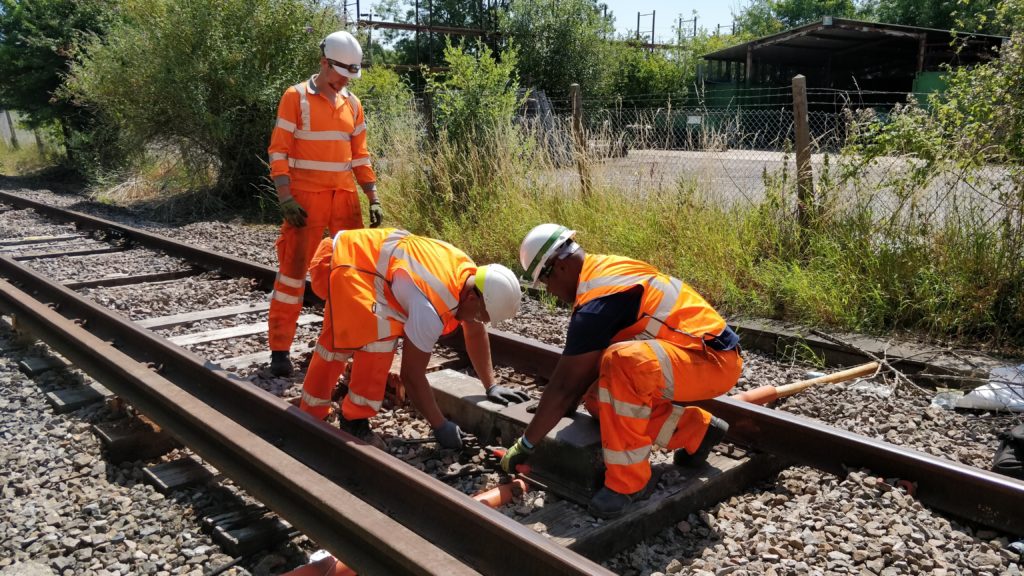 The Signalling Works Testing Handbook (SWTH) describes the procedures and process controls for maintenance or project 'new works' to alter signalling infrastructure involving conceptual design, or with the potential to affect the fitness for purpose of signalling infrastructure. SWTH testing is intended to prove equipment and systems work safely and reliably in situations where the equipment is new, or alterations have been made that have not previously been tested. The objective of SWTH testing is to confirm that systems conform to conceptual design requirements, statutory requirements, and Railway Group and Network Rail Company Standards, and that the signalling equipment has been constructed in accordance with the relevant installation specifications and codes of practice to ensure there are no safety or reliability issues.
When equipment is changed like-for-like, such rigorous testing is unnecessary as the signalling equipment has previously worked correctly, therefore SMTH can apply. SMTH testing is the 'like-for-like renewal' or the renewal of operationally specific equipment, along with the disconnection and re-connection of signalling equipment and associated cabling. It is an integral part of maintaining and faulting the operational network, along with playing a vital role in any track or S&C renewals. In simple terms, SMTH is used to safely restore equipment to service that has worked before, and SWTH is there for systems and projects that have never worked before.
There are also circumstances where it is appropriate for alternative techniques. These are NR/L2/SIG/30014/A210 Design and Testing Processes for Minor or Repetitive Alterations, and NR/L2/SIG/30014/G110 Signalling Non-Conceptual Works and Emergency Testing. These are part of SWTH, but G110 testing uses the processes and procedures based on SMTH only for pre-planned, non-conceptual works, and small-scale emergencies.
It can't always be easy for clients to correctly scope G110 activity. Sometimes it needs an organisation, such as SigTech Rail, to survey the site and confirm if the work can be delivered under G110 before any work, such as the correlation of the available records, can commence.
So, if you need someone to undertake signalling work to support your project, and who is competent, flexible, and trustworthy, as well as knowledgeable, safe and reliable, then contact SigTech Rail on 01303 764344. Pete and his team are ready and waiting to help any project over the line.