The biennial international fair of Russian-gauge railway equipment that is PRO//Motion.EXPO took place over four days at the end of August. This year was the seventh such show, which offers static and dynamic exhibits, extensive exhibition halls and conference presentations, with over 700 companies present. It was held at the Scherbinka test facility, 30 kilometres south of Moscow, which opened in 1932 and has a circular test track, six kilometres in circumference.
The impressive event showcases the latest 1,520mm-gauge railway equipment and offered visitors both the opportunity to hear conference presentations which offered international insights and the chance of a close-up examination of the latest Russian-gauge rolling stock.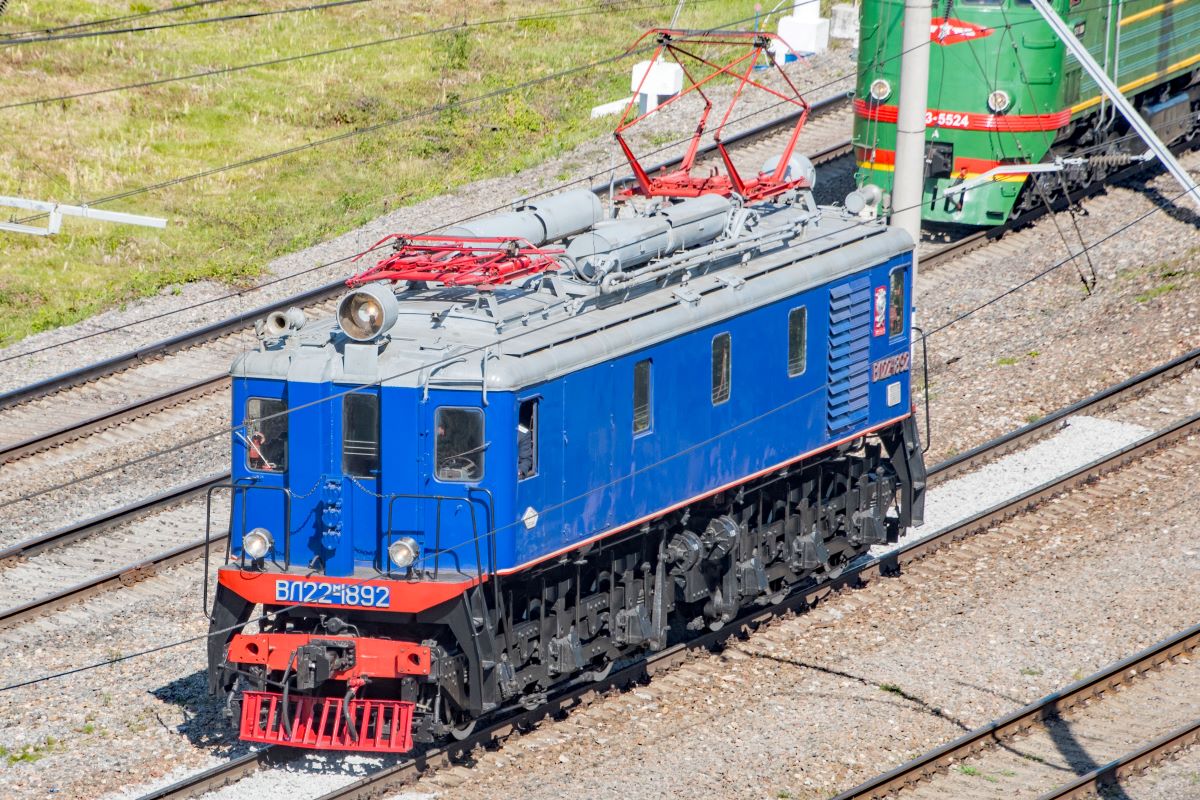 A highlight of the show is the 'Dynamic exposition', in which locomotives are run on the circular test track. This year's show included nine preserved steam locomotives, Russia's first mass-produced 3kV DC electric loco, introduced in 1938, and the latest freight locomotives.
These included the protype two-unit 2ES5S 25kV AC freight locomotive, unveiled by Transmashholding (TMH) last year, which has an autopilot and pre-emptive self-diagnostics and recently completed 5,000 kilometres of test running at Scherbinka, hauling 6,900 tonnes at up to 120km/h. As a result of a programme to localise the supply chain, 85 per cent of its value is Russian made. This includes traction equipment, transformers, compressors and control systems.
Also in the exposition was the 9,300kW three unit 3TE25K, Russian's most powerful diesel locomotive, also built by TMH. This was introduced on the Baikal Amur main line last year and can haul freight trains of 7,000 tonnes.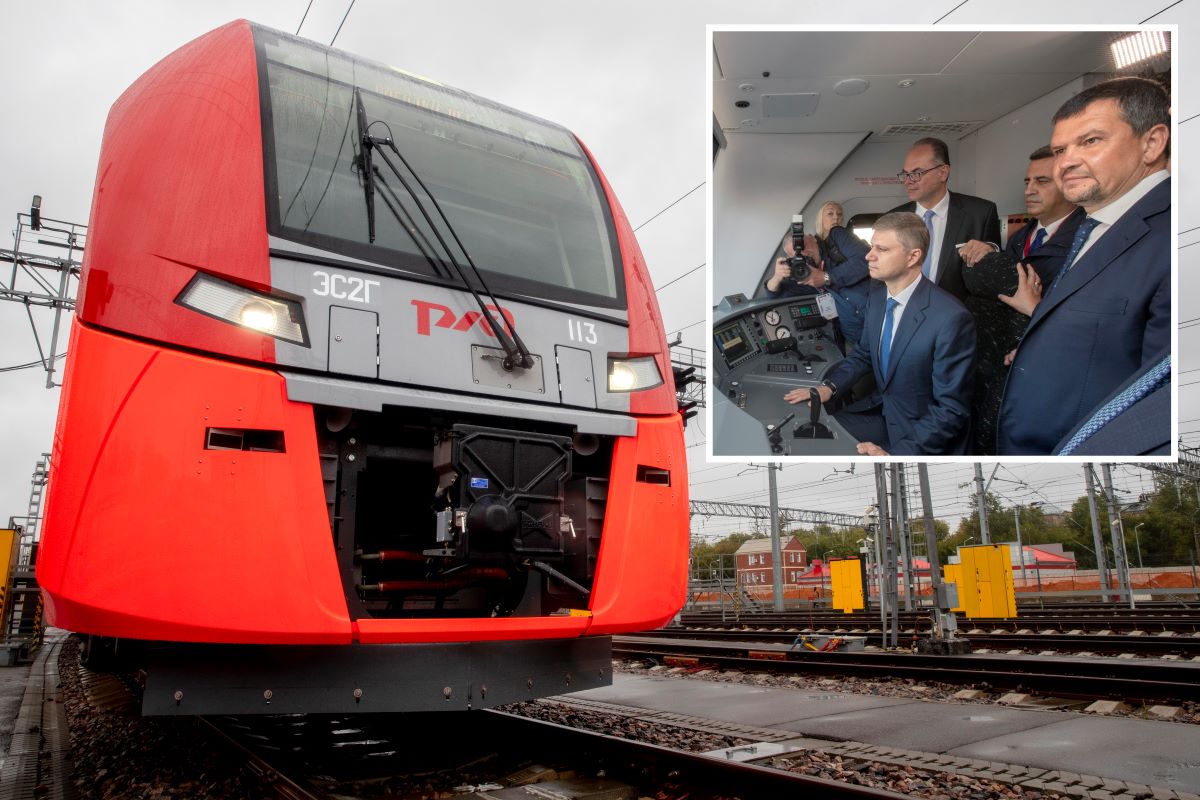 Self-driving swallow
The event also provides an opportunity for news releases. On 30 August, the completion was announced of the re-gauging of the rail network on Sakhalin island, in Russia's far east and just north of Japan. Until World War 2, the island was ruled by Japan, hence its railway was originally built to Japanese 1,067mm gauge. The programme to re-gauge the island's 700-kilometre network to Russian 1,520 mm gauge started in 2003.
News from the Expo itself was that Russia's first self-driving train had been tested at Scherbinka on the first day of the show. This was a specially fitted ES2G unit – a high-density version of the Siemens Desiro EMU variant, known as the Lastochka (Swallow), which operates the Moscow Central Circle (MCC) service. This line opened in 2016, as reported in issue 158 (December 2017), and already carries 11 per cent of Russian Railway's passengers.
This self-driving unit has machine vision using radar, LiDAR and both conventional and infra-red cameras. It also has infrared motion sensors that are installed at the train doors to ensure platform safety, as opposed to the normal worldwide practice of using platform screen doors to control platform safety of unmanned metro services, and an ultrasonic positioning system that enables station stops to be accurate within 50 centimetres.
The autonomous train will require several months of testing to fine tune its algorithms. The intention is that services such as the MCC, with a large volume of traffic and small distances between stations, will eventually be operated by unmanned trains, whose operation will be monitored by a control centre that can operate the trains in an emergency. It is envisaged that one control room operator will be able to control ten trains, although this will require the approval of appropriate legislation.
On board the autonomous Lastochka at Scherbinka were the Deputy Chairman of the Government of the Russian Federation, Maxim Akimov, and Russian Railways chairman, Oleg Belozerov, who claimed that this Russian-developed technology was a year ahead of that being developed by foreign colleagues.
The MCC's Lastochkas are maintained at Podmoskovnaya depot, which has a data-service centre in which it uses the Siemens Railagent application suite make full use of the fleet's connectivity, supporting smart monitoring, data analysis and predicative maintenance. As a result, the fleet has an availability greater than 99 per cent. Some of the trains are also fitted with infrastructure diagnostic and rail fault detection systems, to maintain high infrastructure availability.

Shaping the future
In his speech at the opening of PRO//Motion.EXPO, Oleg Belozerov advised that the driverless train on which he had just ridden signalled a new era and highlighted the importance of artificial intelligence. He advised the conference that Russian Railways intends to become a leader in such advanced technologies and that, in particular, the company is focusing on quantum communications, which offer complete protection from hacking. This is because such communication is based on physical principles rather than cryptographic systems.
His address set the conference theme of how railway engineering technologies can shape the future. In the opening session, speakers were asked to choose one of twelve technologies that will have the greatest impact in the next ten years. In most cases, artificial intelligence was the answer, although some speakers didn't wish to answer the question as they considered that it was wrong to focus on just one technology. Other answers were high-speed rail, big data and 5G as an enabler.
Various presentations featured the use of digital technologies for asset management, traffic management and train control. This included the development of unmanned trains, which are being developed for both freight traffic as well as metro services such as the MCC. In a presentation on digital railway traffic control technologies, Professor Efim Rosenburg, first deputy general of Russian Railway's Research Institute, outlined a strategy to introduce moving-block signalling with interval regulation by radio.
He envisaged that this would be introduced from 2027 onwards, after initial concept testing. This would be a development for Russia's KLUB-U train control system, for which there are currently 18,000 in-cab units in service. It would also build on the experience of coupling virtual freight trains by radio on the east Siberian railway.
In another presentation, it was estimated that reducing headways to three-minutes on the MCC, which carried 129 million passengers last year, through the introduction of a hybrid radio moving-block system would cost 13 billion roubles (£160 million) and would pay for itself in five years.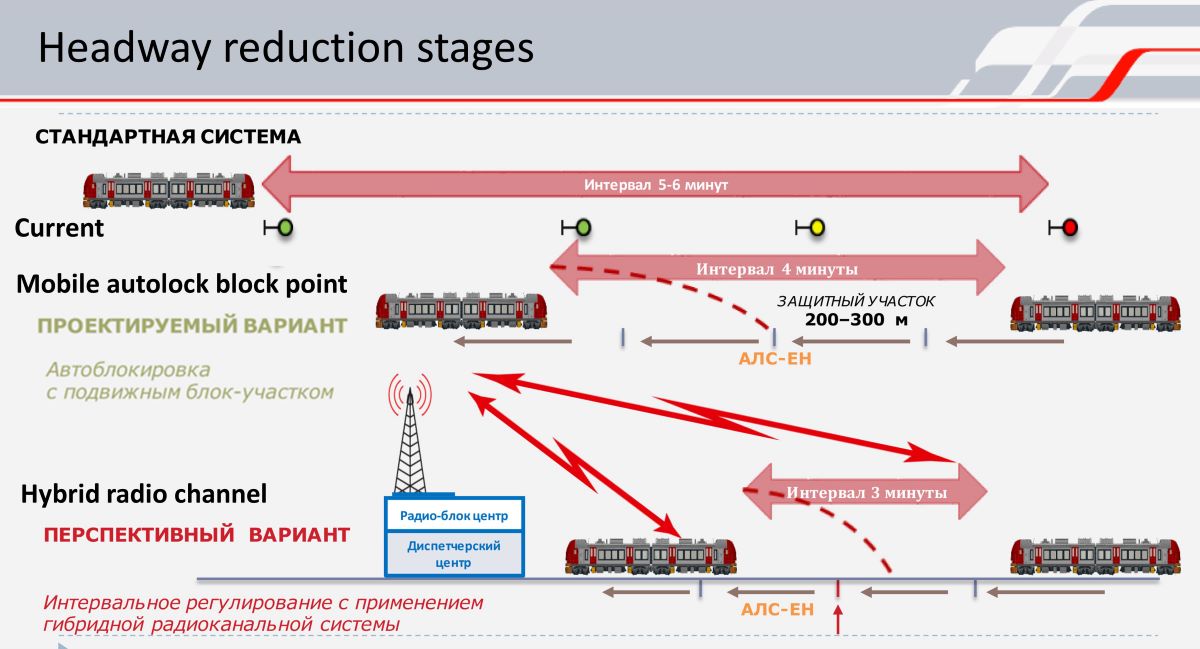 Green technologies
Technologies to reduce the rail industry's impact on the environment were also promoted. Introducing the session on green technologies, Boris Ivanov, Russian Railways deputy head of technical policy, advised that the company's carbon emissions had been reduced by 30 per cent since 1990, though he accepted that this was still not meeting UIC targets.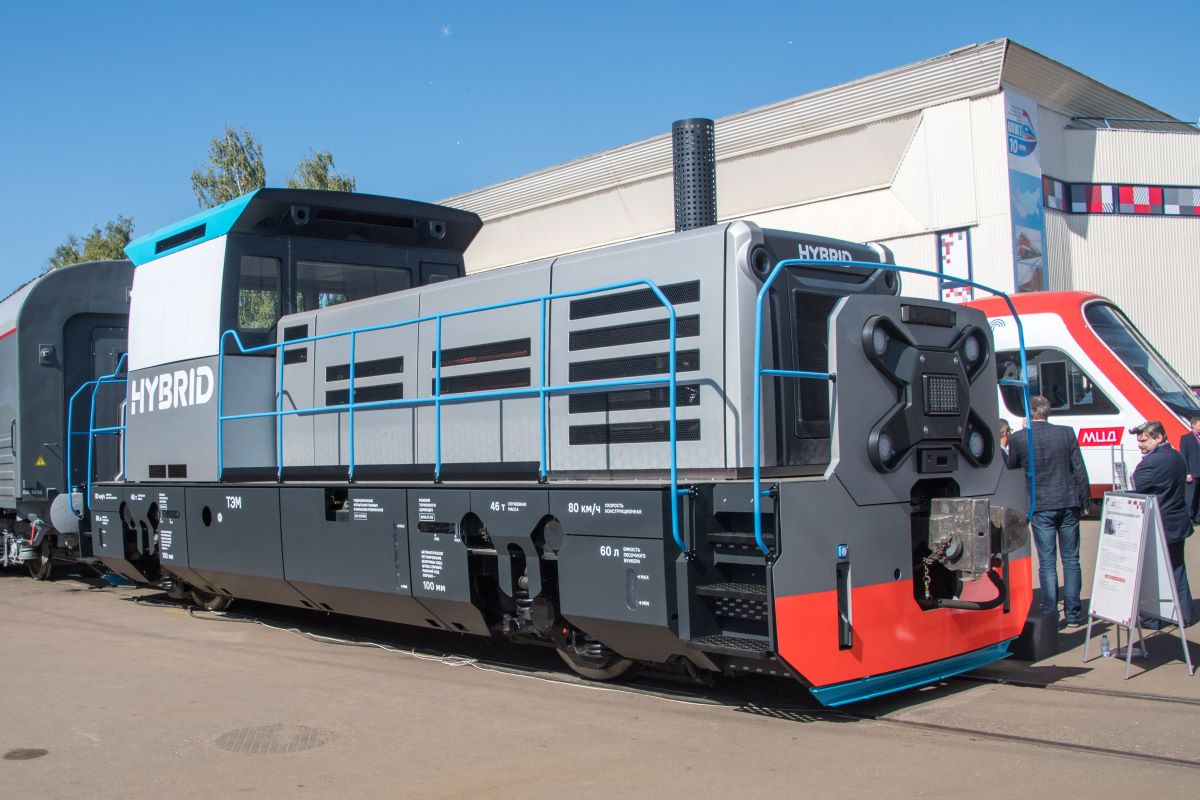 His presentation showed that Russian Railways has a target to reduce CO2 emissions by 30 per cent of its 1990 baseline by 2030 and have carbon-free train operation by 2050. For particulate emissions, the target is a reduction of 40 per cent of 2005 levels by 2030 and to eliminate them by 2050.
To reduce emissions further, Russian Railways is looking at alternative energy sources, such as hydrogen. There is also a large-scale programme to introduce more efficient diesel and electric locomotives.
One such initiative is a programme to introduce battery-hybrid shunting locomotives, which are estimated to offer a 27 per cent cost reduction, equivalent to annual savings of nine million roubles (£100,000) per locomotive. As Russia has 18,000 such locomotives, which spend up to 85 per cent of their time idling, this initiative offers significant cost and environmental savings.
Other speakers referred to initiatives to replace diesel with cleaner fuels such as LNG (liquified natural gas). However, whilst this will significantly improve atmospheric pollution, it does little to reduce CO2 emissions.
Initiatives to reduce energy use at stations included the installation of solar panels and heat exchangers, which pay for themselves within two years.
Hydrogen-powered trains were also mentioned in other sessions. Alstom's chief executive, Henri Poupart-Lafarge, described how Alstom had introduced the world's first hydrogen train in passenger service and explained the benefits of this technology. He suggested that its use on rural routes might result in electrification equipment on little used lines being dismantled.
Joerg Liebscher, CEO of Siemens Mobility in Russia, described how his company's Mireo commuter trains can be battery or hydrogen-powered and would use the next generation fuel cells that offer a 50 per cent increase in power density. He advised that there was a great deal of interest in hydrogen powered trains in Europe and that the German government had a 350-million-euro programme for their development.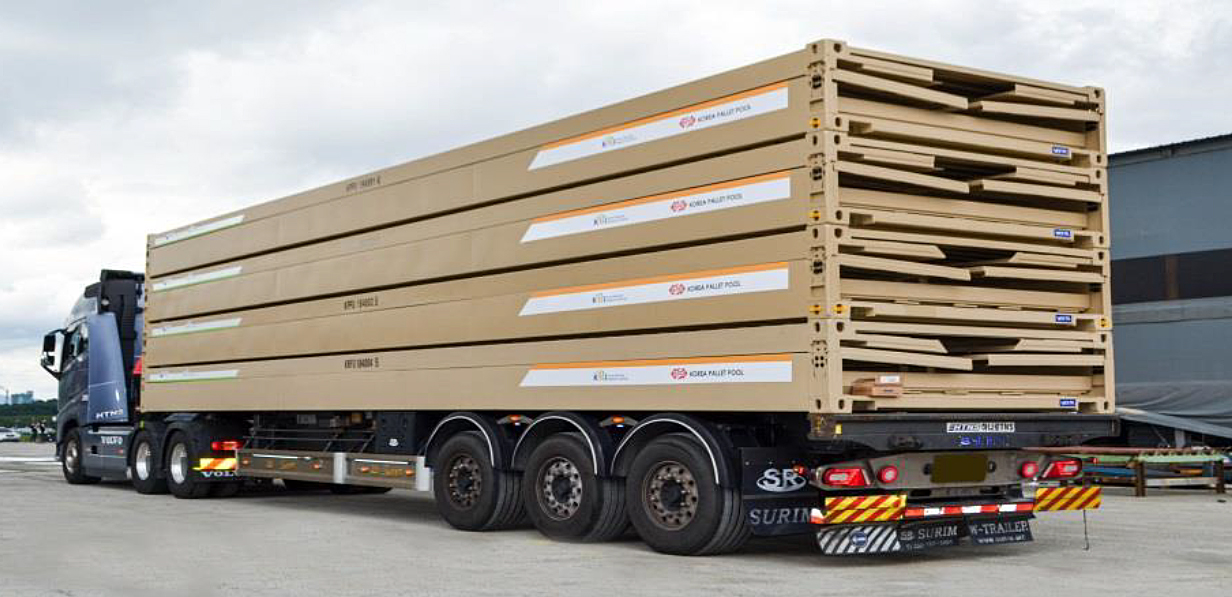 Other speakers considered that it should be possible to power freight trains by hydrogen. Whilst this is not possible in the UK, due to hydrogen storage space limitations, this may be feasible in Russia, where the use of four-unit freight locomotives to haul freight trains that are one kilometre long is not uncommon.
As Russian Railways is primarily a freight railway, there was a range of innovative wagons on display and mentioned in the conferences. These included articulated wagons with swop bodies, techniques for lightweighting and a power pack for refrigerated containers powered by an axle-end mounted hydraulic pump.
A presentation from Korea explained how folding containers had been developed to address the trade imbalance between Asia and Europe that requires containers to returned empty. In a pilot scheme introduced in July, four such folding containers take up the same space as a normal container.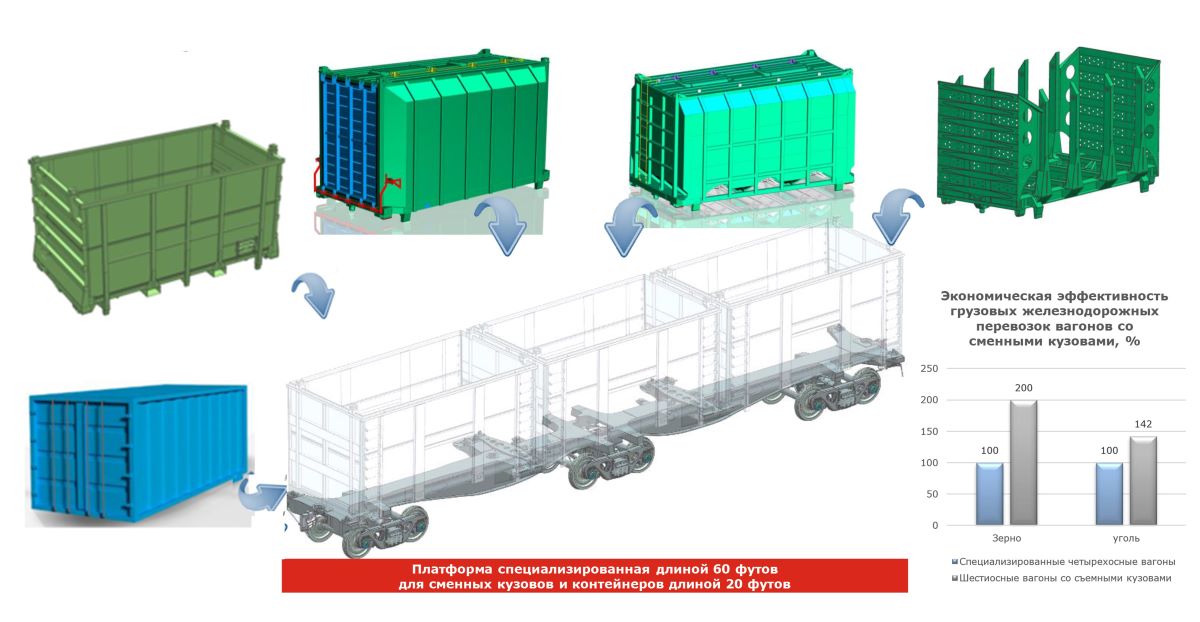 Austrian technology day
Day two of the Expo highlighted rail technology partnerships between Austria and Russia. This was underscored from day one when PRO//Motion.EXPO was jointly opened by Oleg Belozerov and Andreas Reichhardt, Federal Minister for Transport, Innovation and Technology of the Republic of Austria. In his opening speech, Reichhardt noted the deep friendship between Austria and Russia and suggested both countries had much to offer each other. He considered Russia to be a global leader in artificial intelligence and noted that Austria is the world's fifth-largest supplier of railway goods and services.
The Austrian technology day was introduced by Andreas Mattha, CEO of ÖBB (Austrian Railways) who noted that both companies had spent time understanding each other's markets and that Austrian companies were actively involved in upgrading Russian Railways' infrastructure. He stressed the importance of environmental protection and felt that ÖBB also had much to offer in this respect.
He also considered that it was important to extend the Russian broad-gauge network into Vienna by building the proposed 400-kilometre 1,520mm line from to Kosice in Slovakia as described in issue 162 (April 2018). At an earlier press conference, Alexander Misharin, first deputy managing director of Russian Railways, advised that this project was proceeding to plan and that the feasibility study for this new line would be completed this year.
The Austrian technology day also provided an opportunity to launch a joint Austrian/Russian rail technology platform to market and co-ordinate research, innovations and bilateral technology projects. Commenting on this, Oleg Belozyorov noted the importance of this transition from direct procurements to the creation and promotion of joint products.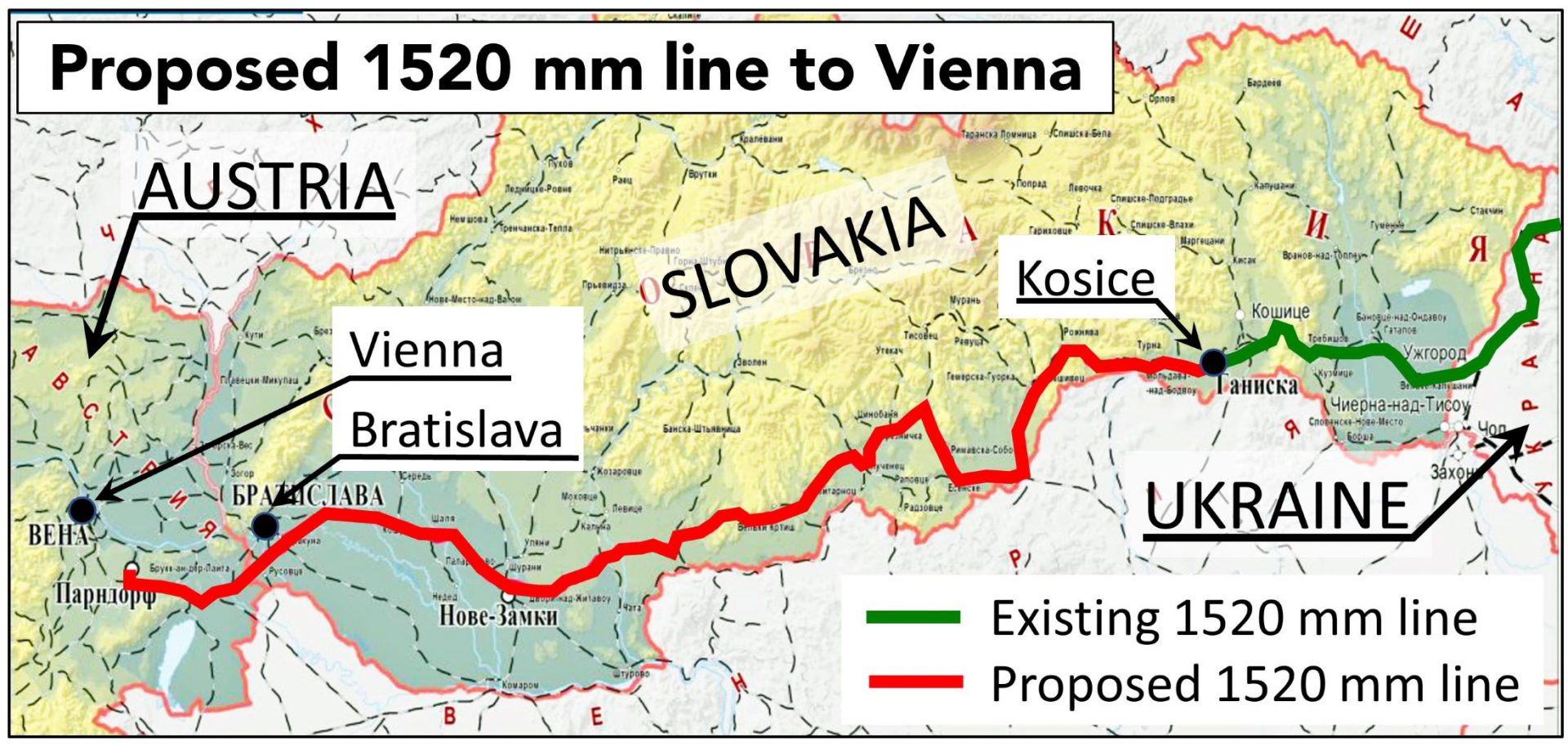 The session also provided the opportunity for 14 Austrian companies to showcase their products and services. In addition to the well-known names of Plasser & Theurer and Frauscher, this included Calipri, Linsinger and Kiepe Electric, which manufactures HVAC equipment for various train-builders including Bombardier, Stadler Rail, Siemens and Alstom.
Calipri produces hand-held, highly accurate profile measurement devices for wheels and rail. These use the company's patented principle of using three laser lines with roll and pitch correction. Linsinger designs and manufactures rail milling machines, which operate at a cutting temperature of 320°C. This compares with rail grinding temperatures that can peak at 820°C and may potentially change the microstructure of the steel rail head.
A presentation from Dr Hee-Seung Na, President of the Korea Railroad Research Institute, provided another international aspect of interest. Dr Na was confident that the railway across the demilitarised zone between North and South Korea would soon re-open, following an agreement at the April 2018 inter-Korean summit. He explained how a new route across the two Koreas could be used to carry containers by rail from South Korea to Europe.
Another interesting perspective was offered by a presentation on the problem of creating a Russian industrial internet of things from Vladimir Betelin of the Russian Academy of Sciences. He noted that, by 2050, 50 billion devices will be connected to the internet and he was concerned that undeclared capabilities on Intel processors, which included auxiliary cores that monitor inputs and outputs, rendered these devices liable to cyberattack. He felt this was a factor in the development of the Stuxnet virus which had reportedly destroyed Iran's nuclear centrifuges. For these reasons, he felt it was important for Russia to expand its ability to produce microprocessors.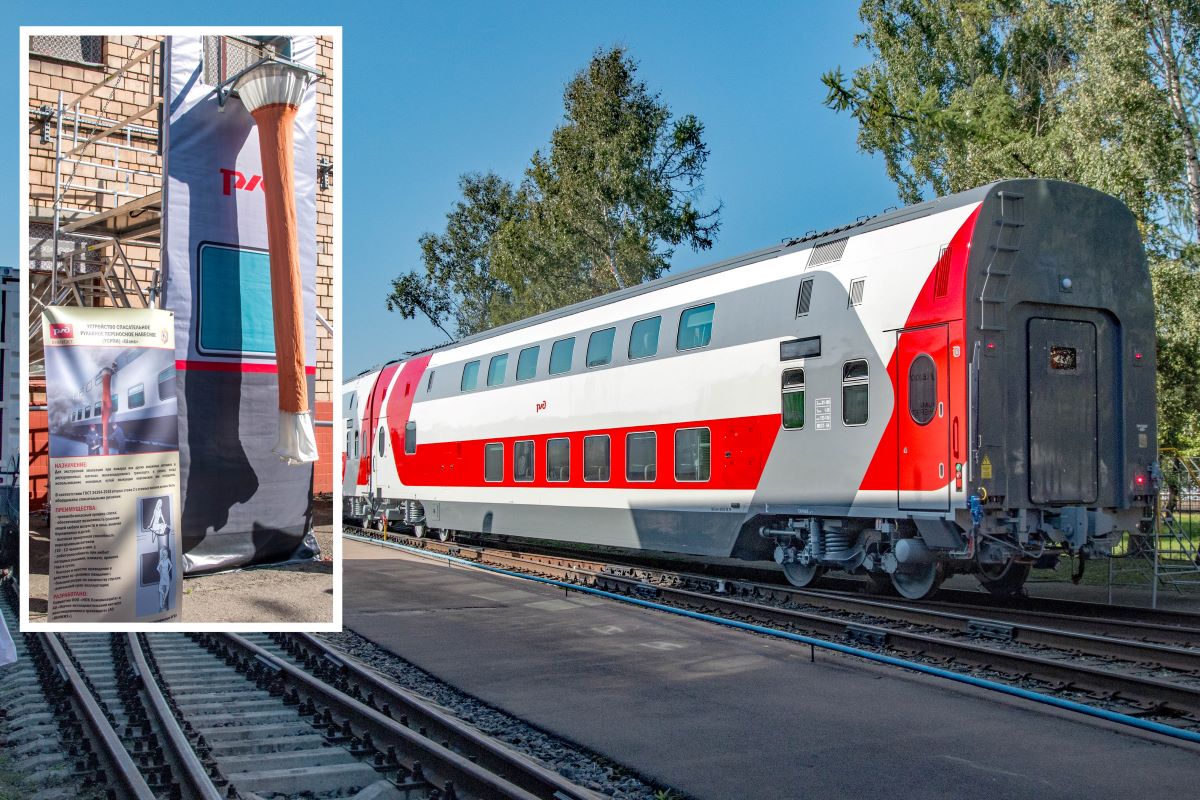 Static display
As the Russian loading gauge is 34 per cent higher than that in the UK, this British visitor found it an awe-inspiring experience to walk around the rolling stock on display on the tracks between the exhibition and conference halls.
Vehicles that seemed to be built to the full 5.3 metre height of this gauge were the double decked coaches, a self-powered liner-tamper and self-powered snow plough that can clear snow at 40km/h.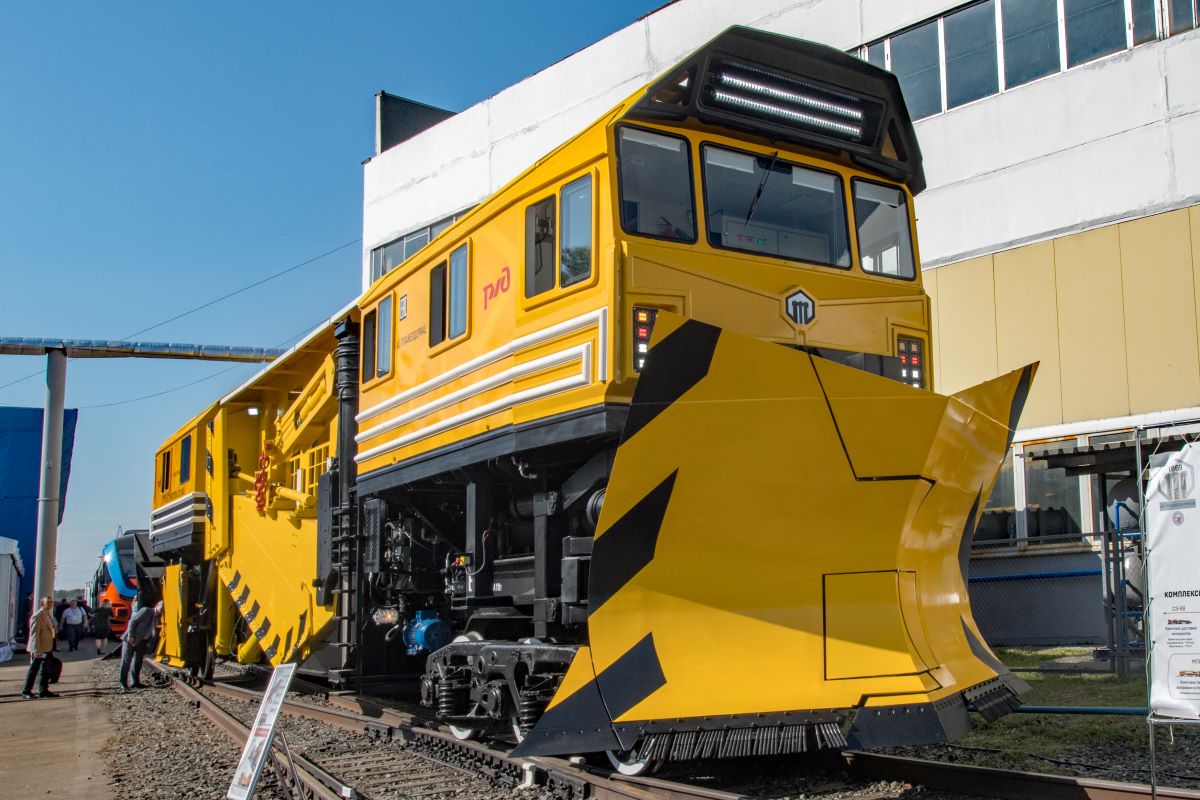 A much smaller exhibit was the hybrid TEM5X shunter built by TMH. This has a 200kW diesel engine, lithium-ion batteries of an unspecified capacity and a 135kN starting force.
One of the latest freight car designs offered by the United Wagon Company was its articulated hopper wagon. This has a tare weight of 36.5 tonnes and can carry 113.5 tonnes (or 160 cubic metres) of grain or fertilisers on three bogies, resulting in a maximum axle load of 25 tonnes. Due to the short gap between their two hoppers, the use of these wagons enables train weight to be increased.
TBEMA's high-speed diagnostic coach normally operates in Siberia and Kazakhstan. It has various cameras and sensors that measure around 200 infrastructure parameters at 160km/h. This includes track geometry, pattern recognition, structure gauging, rail profile and OLE geometry. The coach undertakes ultrasonic rail testing at up to 140km/h. This high-speed testing is possible as there are separate transmitting and receiving ultrasonic sensors. The coach also has ground penetrating radar.
For a UK visitor, it was also noteworthy for having the only Union Jack to be seen at Scherbinka. This was on the coach's standby generator, which was provided by Welland Power from the Lincolnshire market town of Spalding.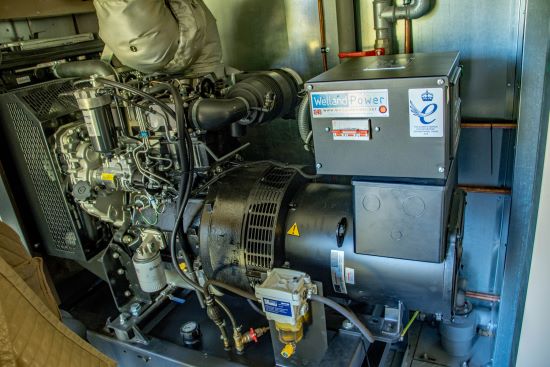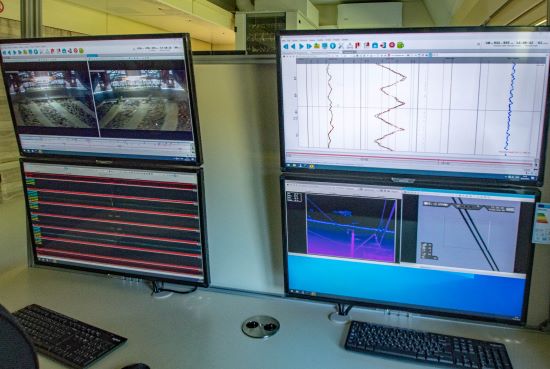 It would be interesting to compare the capabilities of TBEMA's measurement coach with Network Rail's New Measurement Train. Although TBEMA only has offices in Russia, Ukraine, India and Hong Kong, it does have a joint project in France, after SNCF engineers saw its equipment at the 2015 Expo in Scherbinka.
It may well be that the UK could learn from Russia's infrastructure measurement techniques. There may also be lessons from its development of unmanned metro trains on lines without platform screen doors and plans for a hybrid radio moving block system.
Although these are technically challenging programmes, perhaps their most difficult aspect is the integration of infrastructure and rolling stock systems. In Russia, it seems that such integration is supported by a strong central guiding mind. In the UK, systems integration requires all parties to have aligned objectives.
Achieving this may be more difficult than overcoming the technical problems.