The new Reston station saw its first train at 06:16 on 23 May when the 05:29 TransPennine Express service from Edinburgh to Newcastle arrived. This was the first time a train had stopped there since the original station was closed in 1964.
Reston is a small village of about 200 houses in the Scottish Borders, 47 miles from Edinburgh and 10 miles north of Berwick-upon-Tweed, close to several settlements including the coastal town of Eyemouth. The 70-space car park has been built in the expectation that the station will be a well-used railhead for the area.
Scottish Transport Minister, Jenny Gilruth, advised Rail Engineer that the £20 million investment provided by the Scottish Government for the new station would open up the area and that there are plans to improve bus links to maximise the benefit that the station will provide to the local community.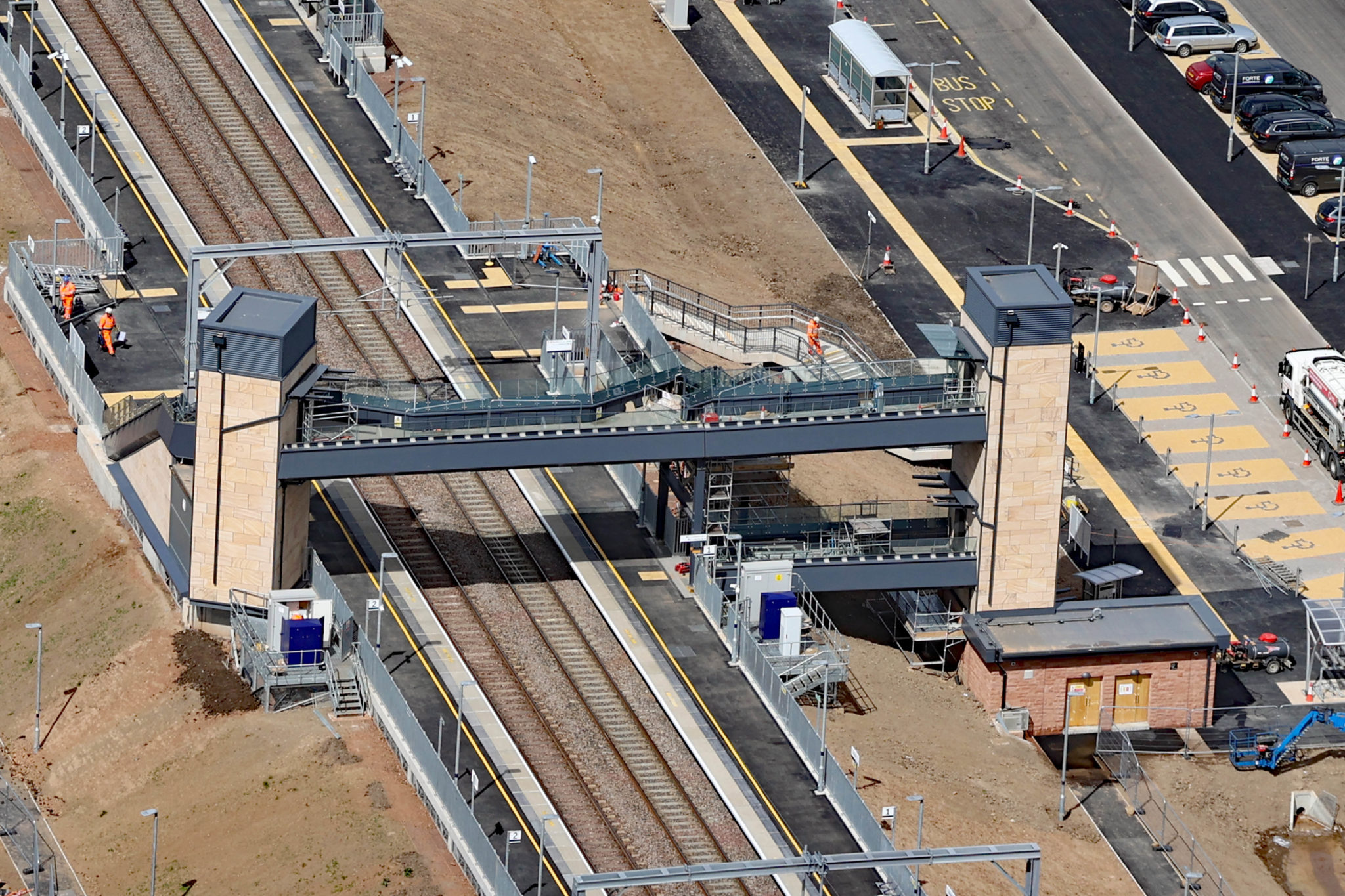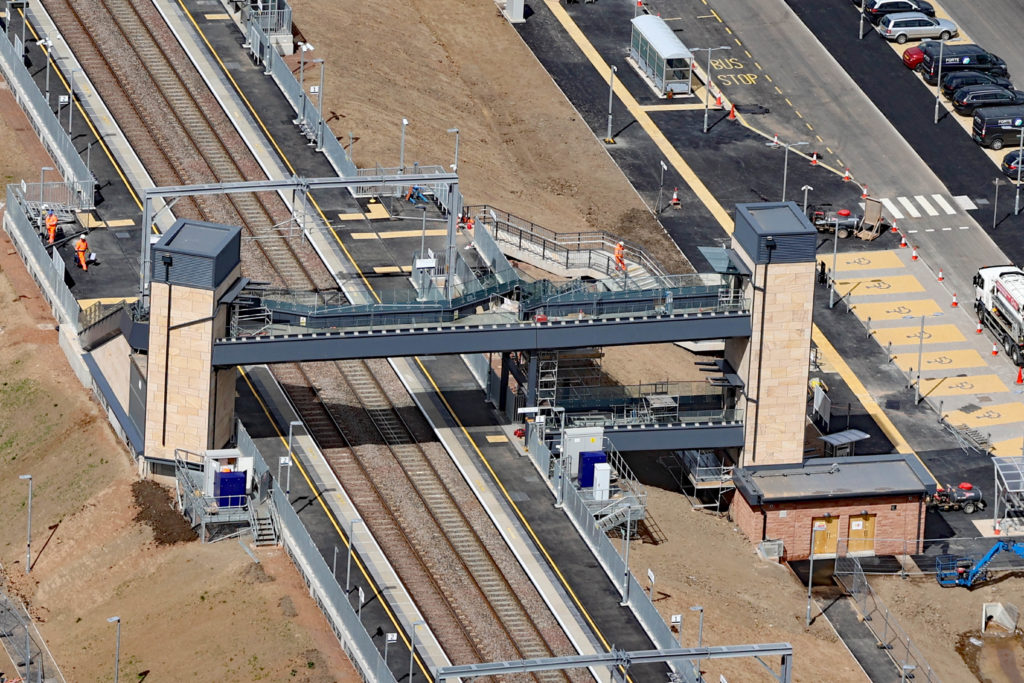 The station is served by eight trains a day all operated by TransPennine Express, except for a LNER service that provides a 07:27 service to London and an evening arrival from London at 21:41.
The station is built on an embankment and has two 270-metre-long, 4-metre-wide platforms. Its novel ribbon footbridge incorporates lift shafts on either side, with the north shaft 17 metres high and serving three levels ─ the interchange (ground level), the north platform, and the bridge crossing.
Various ceremonies marked the day with the most intense taking place at the station between 10:10, when the Transport Minister and main press party arrived at the station on a train from Edinburgh, and 10:22, when the next train to Edinburgh departed.
This train did so carrying 49 pupils from Reston Primary School who had been given train tickets by TransPennine for a day out in Edinburgh to mark the occasion.
Image credit: David Shirres / Network Rail