Helping passengers travel easily and efficiently on public transport is a complex task, and one which has been made considerably more difficult by the COVID-19 pandemic. The global health crisis has had a major impact on our transport networks, with passenger confidence in public transport having been severely affected.
Rail passenger numbers fell sharply in spring 2020, with just 35 million passenger journeys made between April and June, compared to over 400 million during the same period in 2019. Whilst the expectation is that this figure will recover at some point, it remains highly likely that demand will remain below the previous peak for a considerable time.
As an industry, it is our job to do everything we can do to drive passengers back to public transport for the sake of the wider economy, for the mental health and development of our employees, and to support the government's decarbonisation agenda.
Although technology has helped enormously through the required lockdowns and periods of restrictions, everyone working from home five days a week is neither sustainable nor desirable for the economy, our people or our organisations in the long-term. Whilst there will be a new balance of home/office working, we need to be back at our places of work, spending money in our local communities and enjoying the benefits of face-to-face contact with colleagues, customers, suppliers and stakeholders.
Contributing to decarbonisation
Getting passengers back on public transport is also an important element of the government's decarbonisation agenda. We have seen that, when lockdowns in the UK were lifted, traffic in towns and cities surged, increasing congestion and air pollution. Rail is already a low-carbon form of transport, but it can go further. There are many contributors to decarbonisation, including electrification of the network, the reduction of carbon footprint on infrastructure through digitalisation and radio-based communications, the deployment of hybrid and battery trains, more efficient energy use and introduction of traffic management. And, of course, we have a major role to play in encouraging the modal shift of passengers from cars onto public transport.
Siemens Mobility is a major contributor across all facets of decarbonisation of the transport system and, with our intermodal, communications and information solutions, we are also able to make a major contribution to modal shift. Our solutions can help improve the experience of the passenger to such an extent that the choice to go to the office instead of working from home, or to travel by train rather than by car, is easy and safe to make.
Responding to the UK Government's message to 'Build back better' and the drive for decarbonisation, now is the time to start investing in the tools that are required to rebuild passenger confidence and ensure staff safety.
Using digital technology to provide real-time information that allows passengers to make informed decisions, for example allowing them to choose to travel on a less crowded service, will not only support those travelling, but also improve operational performance. It will also provide a valuable resource for railway staff, enabling them to receive that same information in real time, allowing them to intervene proactively to changing situations.
Equally it is important to factor in the benefits that digital signalling and control solutions deliver, driving performance and capacity improvements with fewer delays and less disruption on the network, so there are fewer instances when services become overcrowded.
The benefits could be realised through investment in a complete end-to-end solution, but individual elements can start to be added now to deliver immediate benefits, with a complete end-to-end solution the longer-term goal. This approach would bring real benefits for operators and passengers, by integrating existing systems with new technologies to capture enriched information and gain a better understanding of how the entire system interacts, leading to a more efficient public transport ecosystem.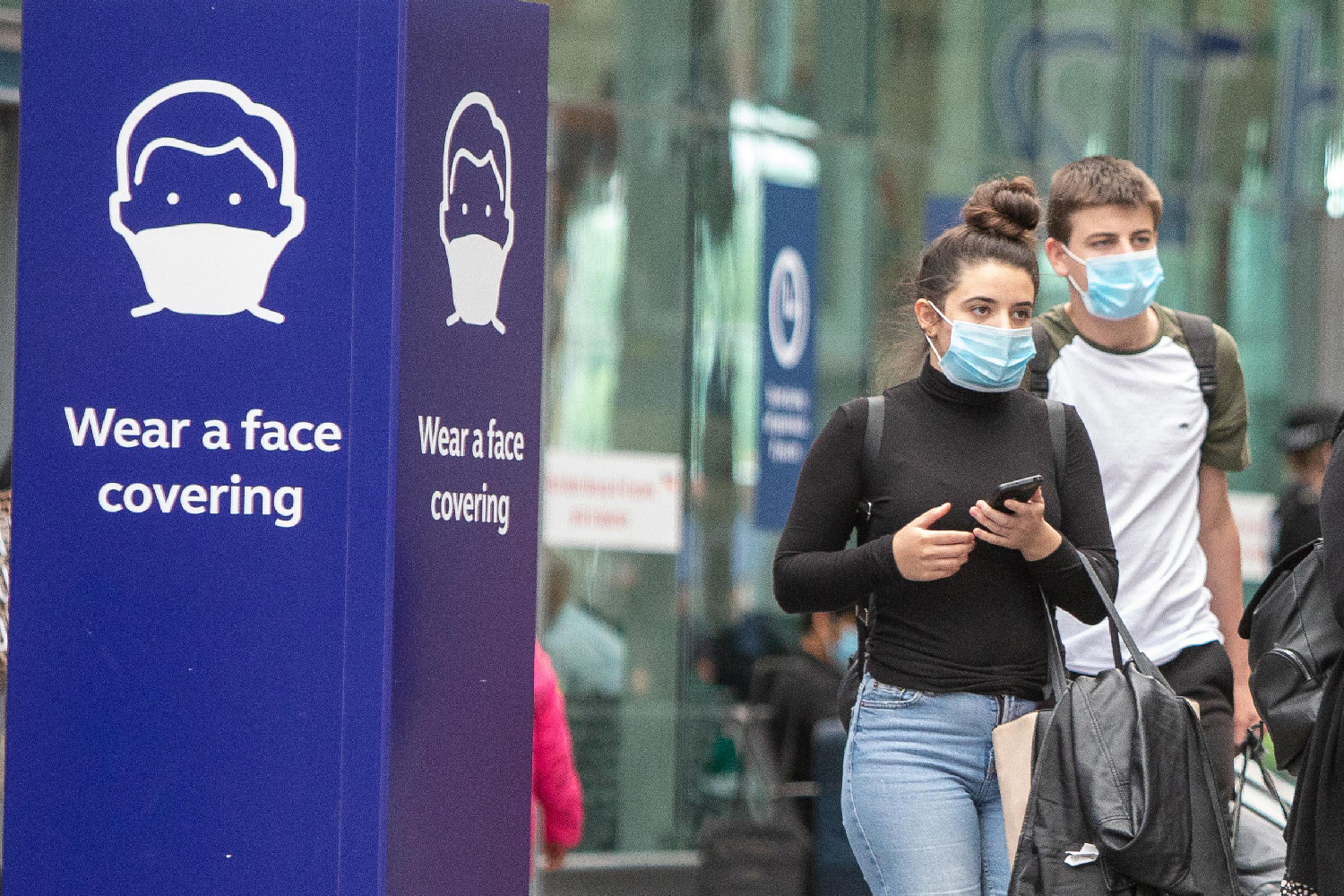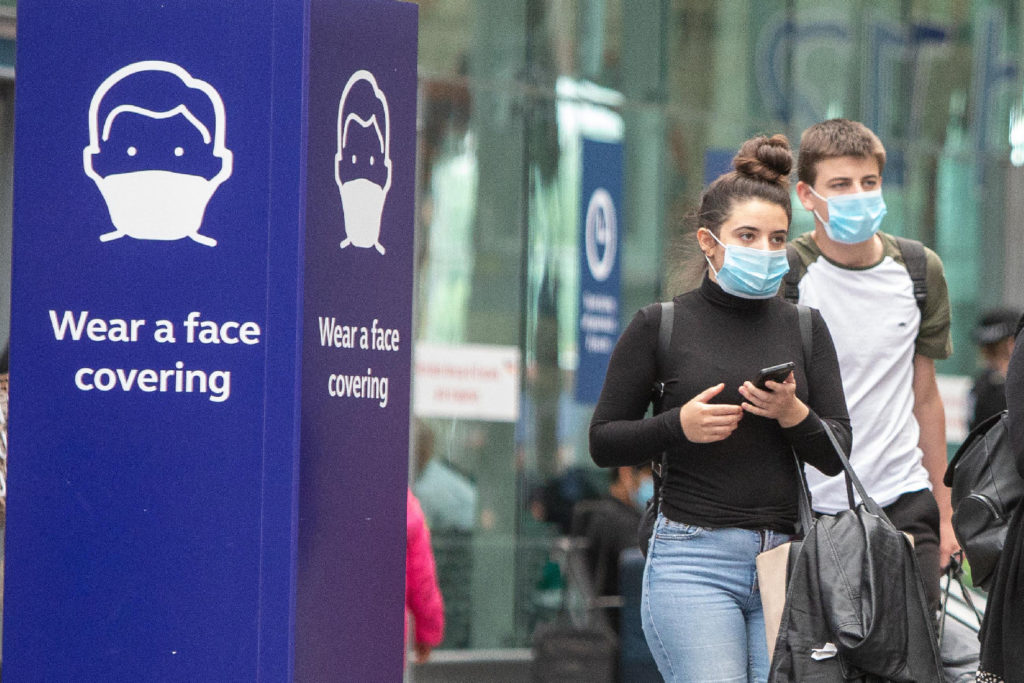 Managing stations effectively
Siemens Mobility's Digital Station Manager (DSM) portfolio is the over-arching railway solution that enables this integration. It provides operators with an overview of their station systems, enabling them to operate as an integrated transport system. Within DSM, individual modules can be added, either to Siemens Mobility or to other manufacturers' technology, to deliver significant, and very visible, benefits and value at modest cost and in short timescales.
One such module is the Digital Station Capacity Solution, which provides operators with live data and accurate information about current and future passenger numbers. This enables operators to manage stations at a safe capacity and to identify potential pinch points, as well as providing an occupancy and incident alert system. The operator is notified whenever a threshold of crowding in specific zones is reached, or incidents are detected. They could include a person trespassing on the line, a build-up of major crowds, panic behaviour or abandoned luggage.
Additionally, by analysing how passengers move within a station (how many people are in the station, where they entered it and how long they stay), passenger flow within the station can be managed – to reduce bottlenecks and to enable passengers and staff to maintain safe social distancing.
The Trip Planner module enables passengers to receive real time information about different aspects of their journey, whether on-board or travelling to and from the station. For the passenger, this begins with the ability to choose their door-to-door journey based on several options including duration, cost, weather and choice of low-carbon modes of transport. Throughout the journey, passengers receive accurate and reliable real time information, including in-journey options such as information about alternative routes and modes of transport, seat reservations, platform changes or pointing them to less crowded carriages.
While overall flow and numbers are important to keep passenger and workers safe, incorporating the DSM Wayfinding functionality can then additionally help individual passengers to move safely and efficiently through a station, in a COVID-secure way, making sure they get to the right platform at the right time. Providing synchronised bespoke information across multiple channels, such as directly to a passenger's mobile phone (again through apps) or on-board train displays, means everyone on the railway can receive the information they need. It can also offer enhanced support for those with special requirements as they travel, for example wheelchair users. This includes information about passenger journeys through to station facilities, such as lifts and escalators, as well as directions to carriages that have seats available.
This data-based intelligence can also help bring operators closer to their customers by providing a comprehensive overview of the state of the network and the passengers moving through it. It is then possible to engage directly via station displays and public address systems, as well as by sending messages via smartphone apps. Ensuring passengers receive useful information in real time will reduce the potential for overcrowding and so further enhance both passenger and staff safety.
Another operator benefit is that the data available from the system can enable planning models to be developed for future operations based on forecast demand. The impact on operation, including train schedules, station staffing requirements and rail replacement services, can be adapted manually or automatically. The passenger flow and security requirements in specific scenarios, for example routine situations, special events, or in order to meet COVID-19 requirements, can also be planned and evaluated through simulation.
By building these tools into operations now, we can prepare to support the safe return of passengers to the network, providing tangible benefits to the travelling public, our workforce and operators. We can manage the flow and movement of passengers to, in, around and through stations and the wider network, and we can ensure the safety of passengers and railway staff. Perhaps more importantly, though, we can, as an industry, demonstrate that positive actions have been taken to provide a safe and secure travelling environment that makes rail travel the obvious choice.
Helen Davis is director strategy and business development, rail infrastructure at Siemens Mobility UK.