On a bright and sunny Tuesday 7 September, Railtex and Infrarail returned to the exhibitions circuit, both events coming together under the roof of Birmingham's NEC. Featuring exhibits of all shapes and sizes, attendees could get their fill of the latest offerings from the railway industry supply chain. From cabling to CCTV, transformers to tracks, products and services of every kind were on display. And, despite the lingering climate of uncertainty and hesitation, 5,000 attendees came to network, explore collaboration opportunities, and discuss the current state and future of the UK's railway. It would be impossible to give a full account of the exhibition, which was packed with displays, demonstrations, seminars and speeches, but hopefully the next few pages will give a respectable overview of the three-day event.
A warm welcome
Opening the exhibition, Nicola Hamann, Managing Director of Mack Brooks, welcomed visitors, expressing her gratitude to everyone who had made the exhibition possible, and those who had made the journey. She struck a defiant tone in the face of the pandemic which had blighted the past 18 months.
"While the impact of Covid-19 has been strongly felt across the entire railway supply chain, the sector is still thriving. Significant improvements to the network are being made and around £50 billion will be spent over the next five years. It is more important than ever for organisations in the industry to position themselves in front of their target markets."
The opening ceremony continued with a message from Darren Caplan, Chief Executive of the Railway Industry Association (RIA), who continued in a similar tone, using his speech to highlight how the railways have kept essential goods and services moving and how, going forward, the railway will be at the heart of the governments 'levelling up' agenda. "What other sector levels up the way that rail does?" he said. "Whether it's getting people around the country, getting people around the region, getting people around the community, rail is right at the heart of that and benefits all people."
Despite the resilience of the industry, Mr Caplan recognised the imminent challenges – decarbonisation, digitalisation, and regaining passenger confidence, among others – but emphasised his belief that these could be overcome: "I am very positive about the future of rail. There are plenty of people who don't have a positive view, but it's a 30, 40, 50-year game."
However, he also stressed that investment is desperately required and, before handing over to Andrew Stephenson, Minister of State at the Department of Transport, had this to say: "No one is going to say in 30 years' time, 'I'm pleased they cut back investment in rail'… Now is not the time for short-sighted policy decisions."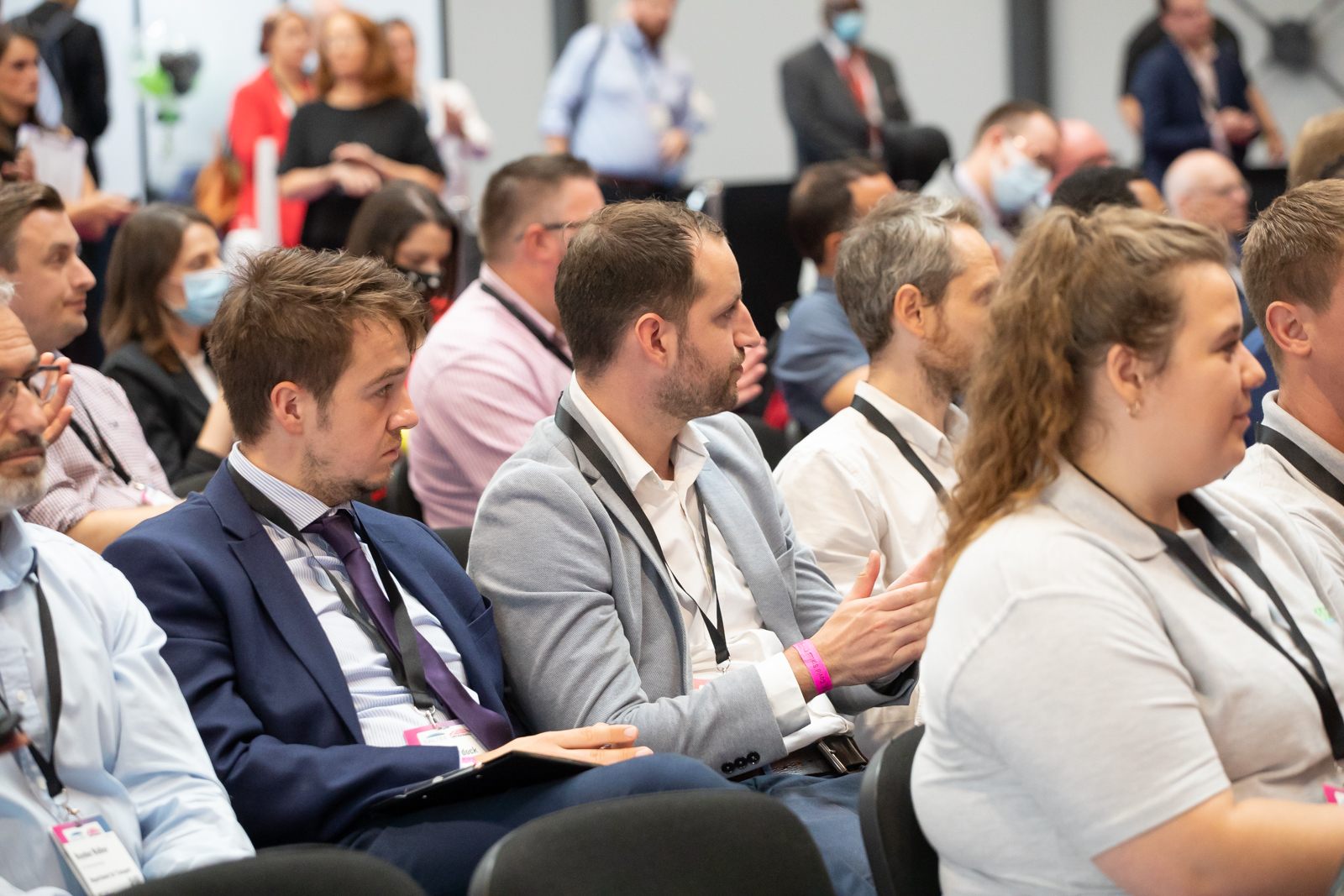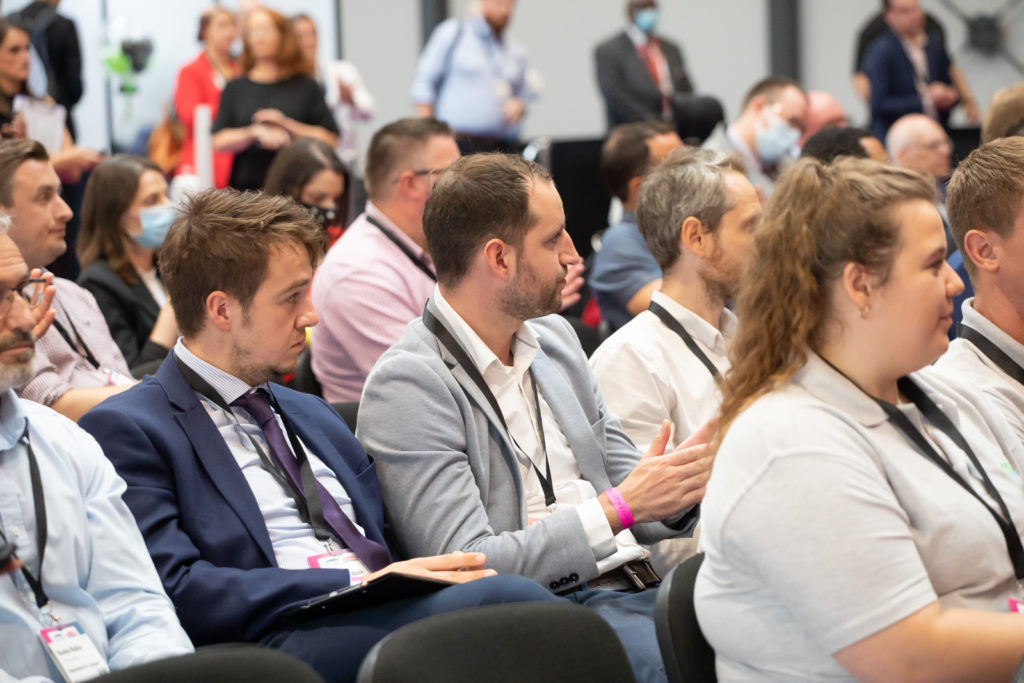 Committed to Rail
Mr Stephenson used his speech to outline how HS2 expects to support 34,000 jobs in construction and, combined with other projects, will form a key part of the Government's plans to build a green transport system in the UK. "This Government is dedicated to providing a new Railway era this country can be proud of," he began. "One that secures the future of the railways and helps to deliver our national goals of levelling up and a green-led economic recovery. Our flagship project, HS2 is a perfect example of that new era."
But he was keen to emphasise that HS2 is just one example of the Government's commitment to rail and that the Treasury had named high-quality infrastructure as one of its three key pillars of investment to support the country's economic recovery and "level up" the regions.
"To date over £100 million has already been spent on the development of Northern Powerhouse rail and a further £75 million has been committed to developing the programme over the next year. This is on top of ongoing improvement to rail connectivity between Manchester and York through the Transpennine Route upgrade. The Transpennine Route upgrade is the biggest single investment in upgrading the countries existing rail network over the next five years."
He went on to comment on the Government's Integrated Rail Plan, outlining how major rail projects will work together to deliver the services that benefit passengers across the North and the Midlands. "The plan is not just about building railways," he said, "It is about taking a holistic view as to how we can capitalise on our investment to help boost regional economies. It's about considering the role that rail projects plan in regeneration and creating new employment opportunities."
He also addressed the demographics of the industry's workforce and the need to build in greater diversity. "We know that over quarter of the rail supply chain workforce is aged over 50. Many will retire over the next decade. We need to attract a new cohort of engineers with rail-specific skills in civils, signalling and electrification. Rail also needs more women and people from ethnic minority backgrounds – not just to apply for jobs but to progress and succeed at the most senior level."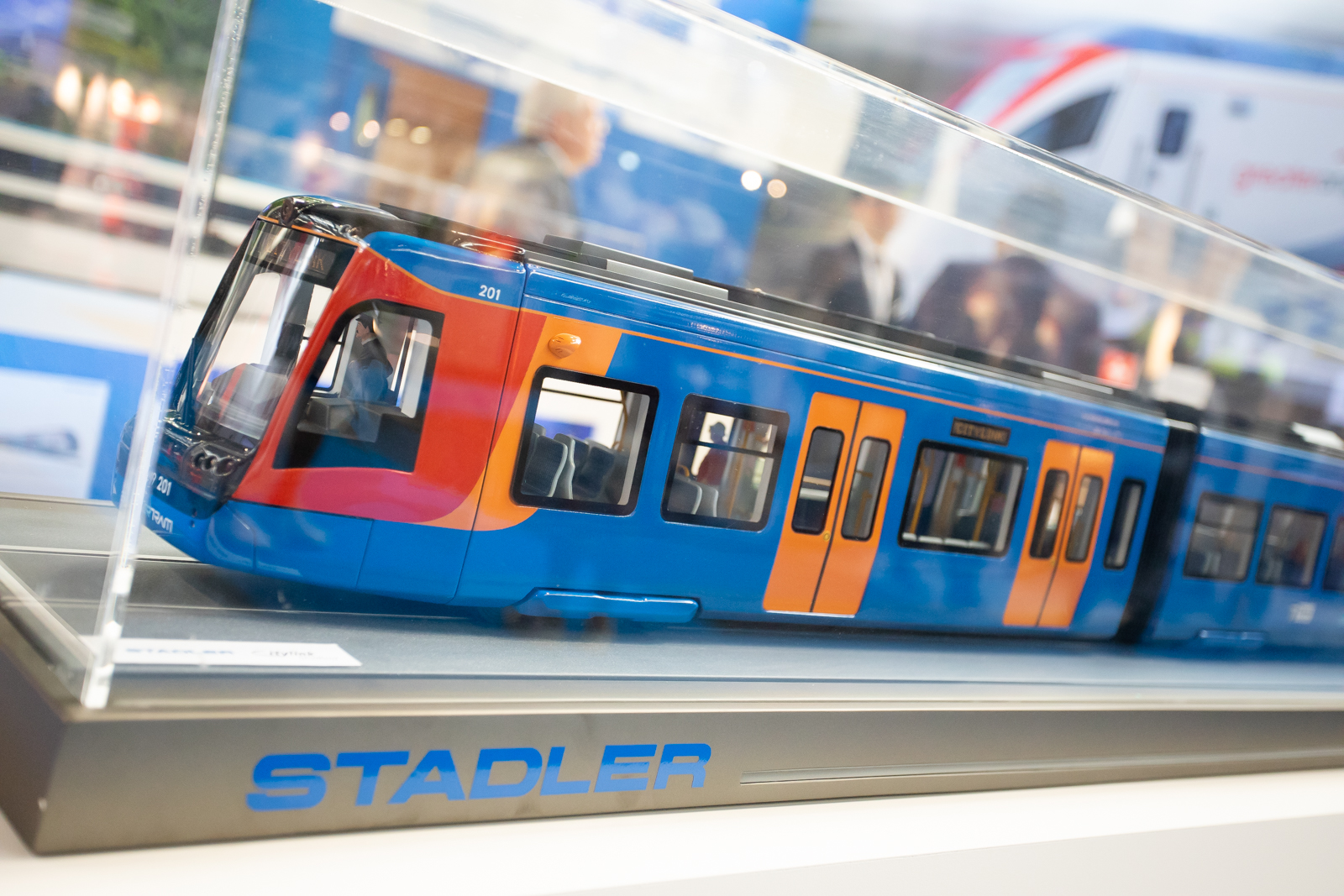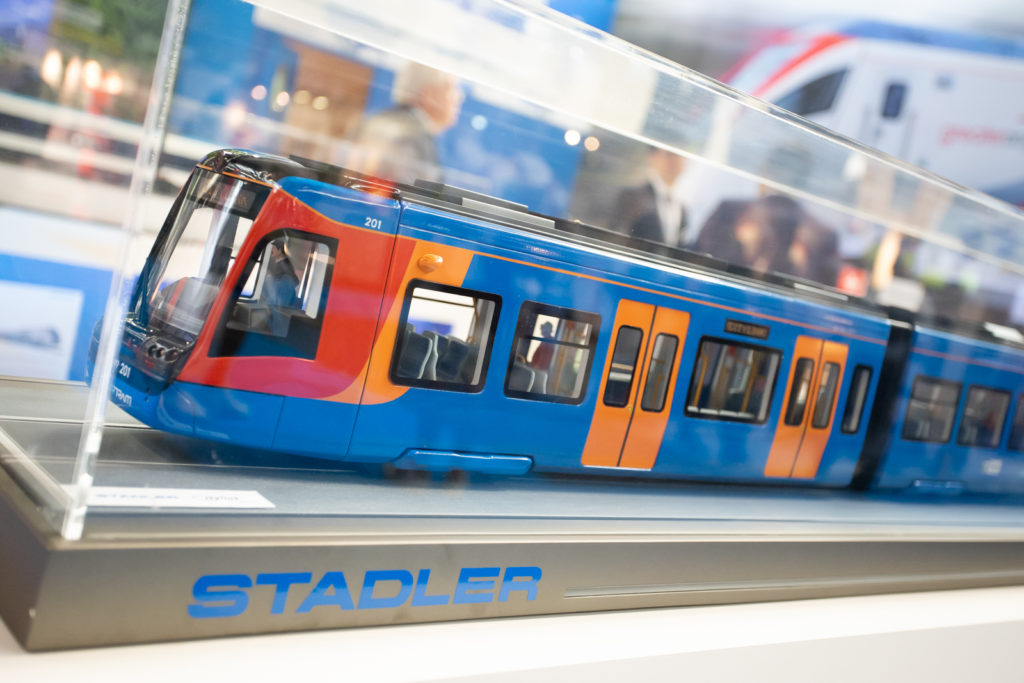 On the floor
With the exhibition formally opened, attendees were free to wander the wide range of stands where representatives of companies small and large waited, anxious to make contact with customers after 18 months of uncertainty. British Steel sponsored Hall 11's display area, 'The Track' which was used by exhibitors to display and demonstrate tools and equipment in an authentic rail setting. Companies participating included British Steel, Barkers Fencing, JMS Transformers Ltd, and Transmag (UK) LTD.
Also in attendance were Hitachi, which unveiled its new Trackside Guardian product, Alstom and Stadler, replete with information and models of their latest designs, as well as a whole host of SMEs and start-ups eager to showcase their innovative designs and services. Rail Engineer's Editor, David Shirres, gives a much more extensive account of the goods and service on display in his Editor's Eye review on pages 92-97.
Future Focus
Beyond the main exhibition, was a rich supporting programme packed with keynote speakers, technical seminars, project updates and Q&A sessions. The programme included two conferences streams: The Future Focus Conference and Unlocking Innovation Zone, recurring features organised by the exhibition's main show partner, the RIA.
The programme of the Future Focus Conference offered insights and discussions on four main themes: (i) Growth – how the rail industry can support investment, jobs and economic growth; (ii) Geography – how to ensure that rail reaches and benefits all corners of the UK; (iii) Green – how clients and the supply chain can work together to decarbonise the network; and (iv) Global – the opportunities that exist for the UK as part of a global network of infrastructure investment. Sessions included panel discussions and Q&As on subjects under the umbrella of all four focus areas, covering hot topics including issues such as devolution and levelling up, free trade agreements and export strategies, and equality, diversity and inclusion.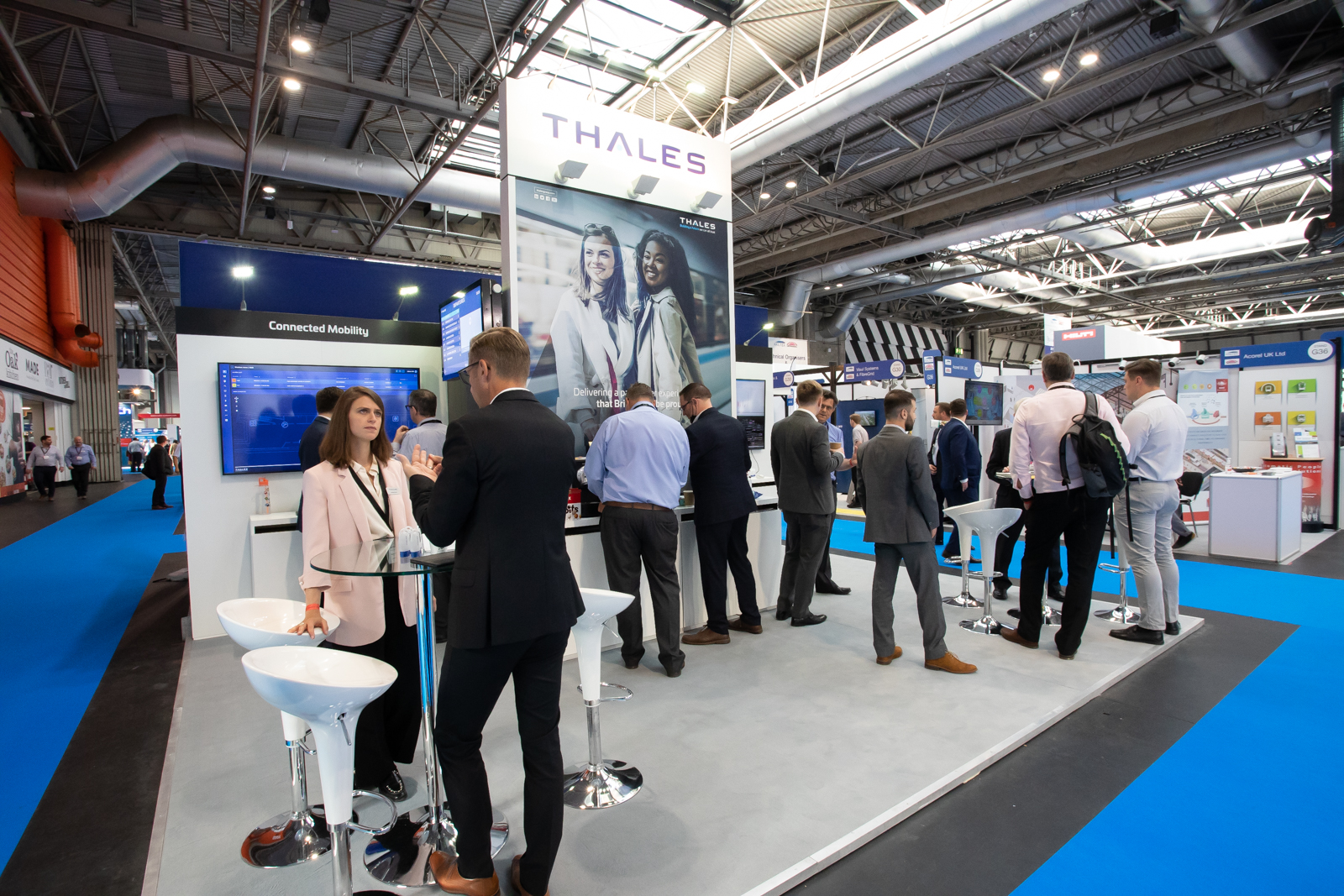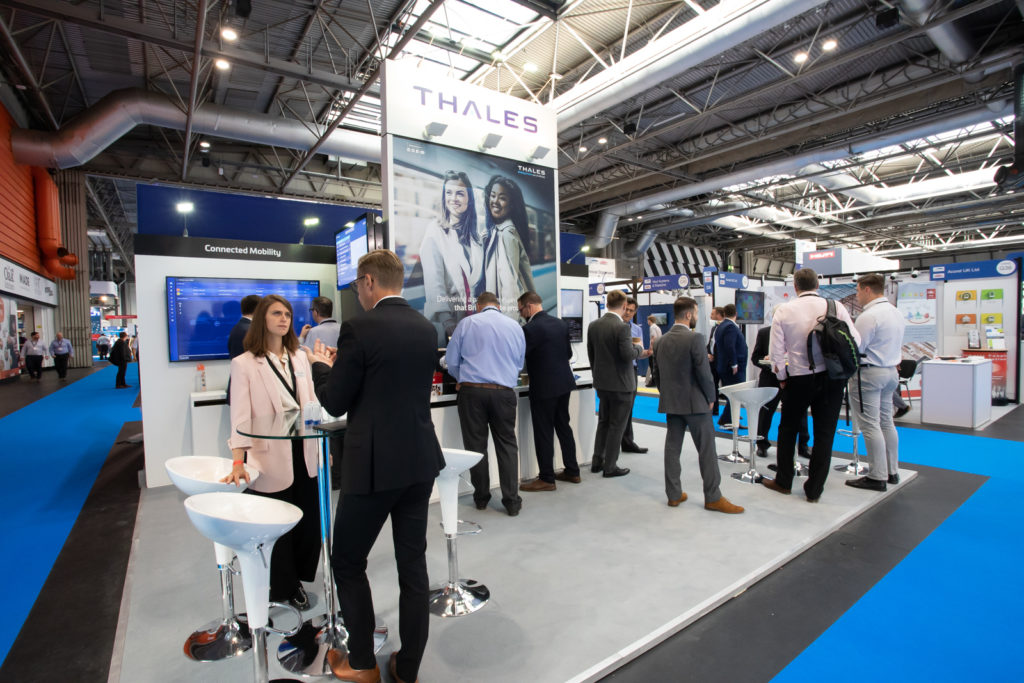 One highlight was a seminar by Sir Keith Williams, author of the Williams Rail Review. Giving an overview of the reforms set out in the Williams-Shapps plan, he repeated Andrew Stephenson's message about the importance of the regions in the future development of the railway's development. "One question that really stood out to me was how you get to be listened to in the corridors of power? If you look at commitments 11 to 15 of the review, you will see an intent to involve local communities and mayors of the regions much more in decision making, to take the decision making out to the people who know rather than leave it up to the Department for Transport. I hope we'll see progress in that area."
Commenting about the green agenda, he stressed that "Decarbonisation is not only about the railway, it's about the infrastructure that we operate and the stations. I think we'll see a commitment to that in that section of the review."
He also emphasised that progress on fares is crucial in demonstrating to passengers that the government is starting to make the changes heralded in the plan for rail white paper, commenting that: "One of the things that has struck me is just how far behind Rail is in terms of its fare structures."
Closing the second day of the Future Focus Conference, Shadow Rail Minister Tan Dhesi MP gave a keynote address which emphasised how rail can be a great connector in society with the power to transform for communities, jobs, leisure and boost economic growth. He began by praising the rail industry for its resilience and continued commitment throughout the pandemic. "The diligent work of station staff, drivers, conductors and the many more who supported the continued operation of our trains cannot be understated. I'm really proud of what you have collectively delivered for our country under some of the most challenging circumstances we've experienced in our lifetime."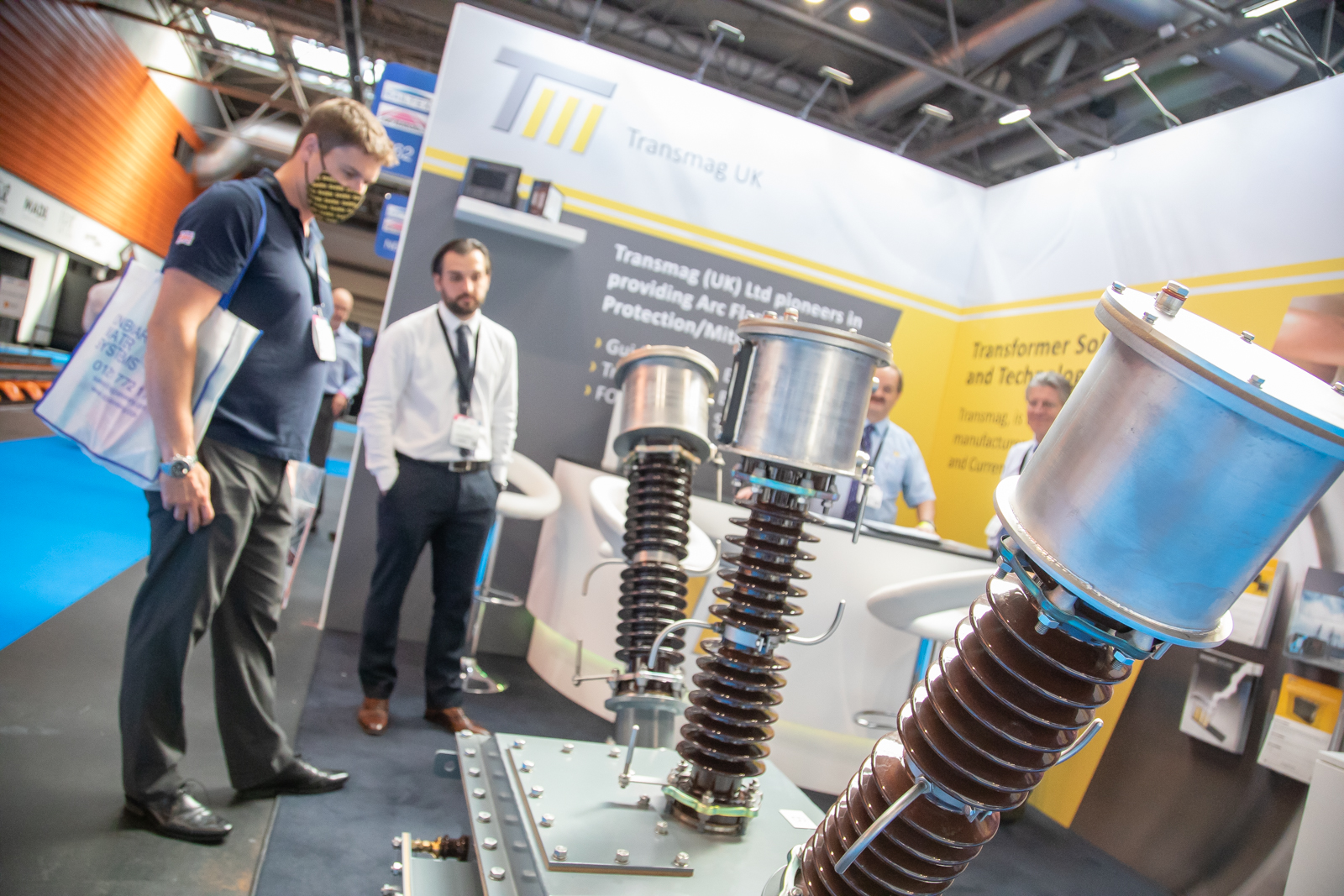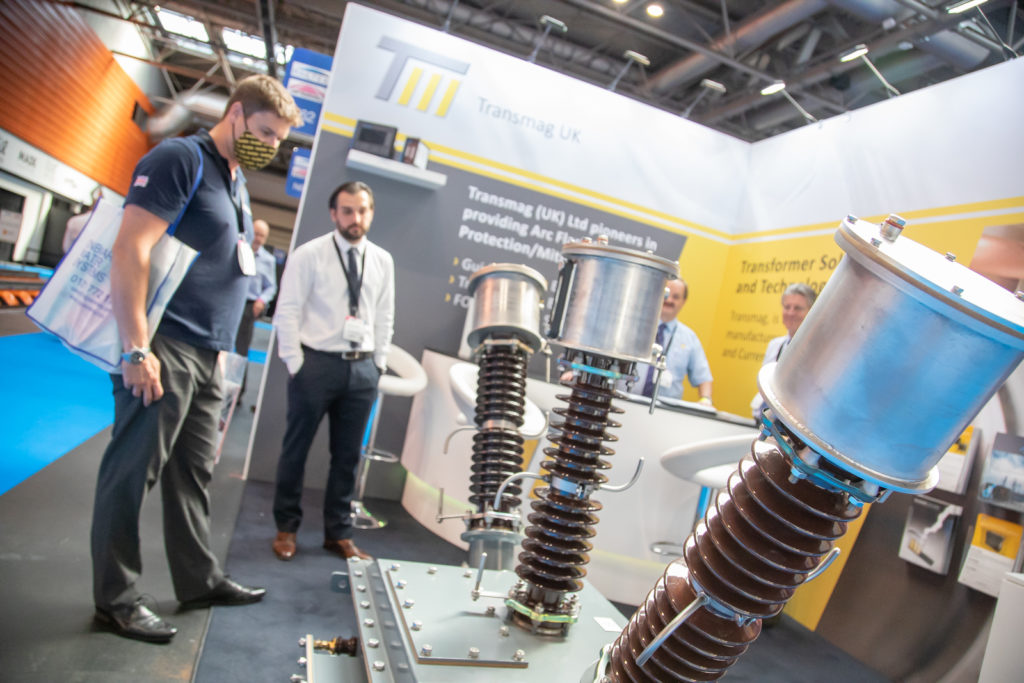 However, he shortly turned his attention to the Government's plan for the railway and what he thought were the shortcomings of the William-Shapps plan. "With the franchise system crumbling and the fallout from a pandemic, this whitepaper should have been the Government's turning point for making our rail industry fit for the future. But instead of ambition for investing in our railways we see cuts to funding and cuts to jobs. We cannot achieve a better rail network by cutting costs that damage our own network."
So, what should a 21st century railway look like in the UK, he asked? "We need to improve connectivity between our rural communities, towns and cities and offer better integration of the entire transport system, linking buses, trains and trams. Our rail fares are way too complex. They need to be simpler, affordable and flexible. We need to make the most of our private sector utilising SMEs, start-ups and innovative digital technologies to revolutionise the network, assist with construction and maintenance and enhance the experience of passengers."
Unlocking Innovation
The Unlocking Innovation Zone focussed on new ideas and thinking that could benefit the railway, its passengers and the economy. It covered high-level challenges and opportunities for rail clients; near-term challenges and opportunities for Tier ones and Tier twos; help with attracting funding and partners for projects; and elevator pitches from a range of contributors including SMEs and Start-ups.
Opening the seminar session, David Shipman, Innovation Engineering Manager at Network Rail, gave a presentation on Automation in Survey, Design and Testing of Command, Control and Signalling Schemes (CCS). He spoke about the challenges that are seen in signalling automation and how they can be tackled in the next few years. "If we carry on doing what we do today to deliver signalling schemes we have constraints with cost and with access. The amount of work we have to deliver just to keep the railway running from a signalling perspective exceeds those constraints quite considerably."
Technology alone does not solve those challenges, he said, and we can't continue to deliver the same signalling technologies using the same systems and process if we're going to get a sustainable solution. "Target 190 plus is one of the examples of how we're dealing with that. It is a major five-year research and development programme for future CCS. It includes the technical developments to support delivering ETCS, automatic train operation, and future communications. It also looks at the ways of working that we have, the technical processes, how we develop the capabilities, how we get these into business chains that the routes can then deliver to this business as usual for them."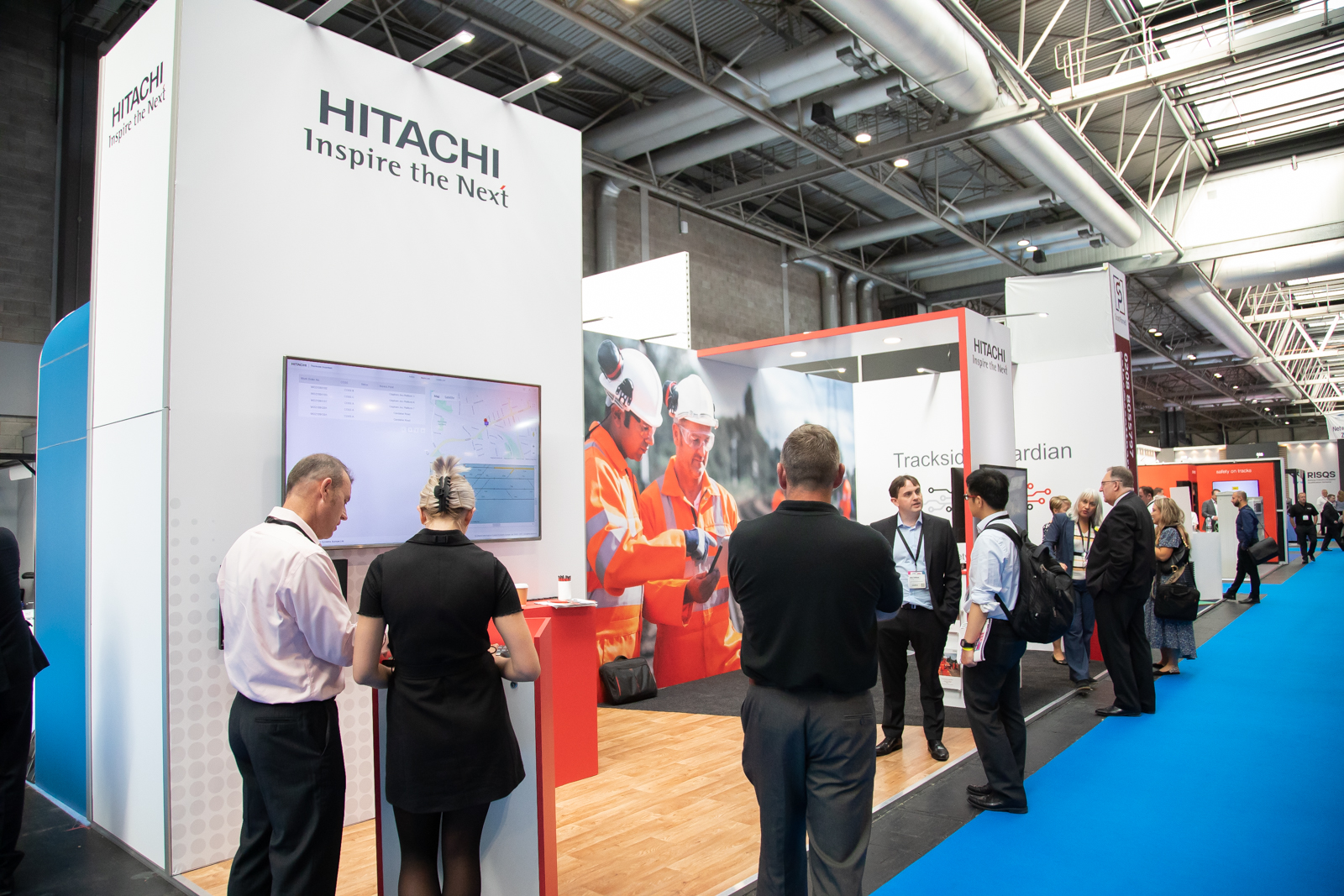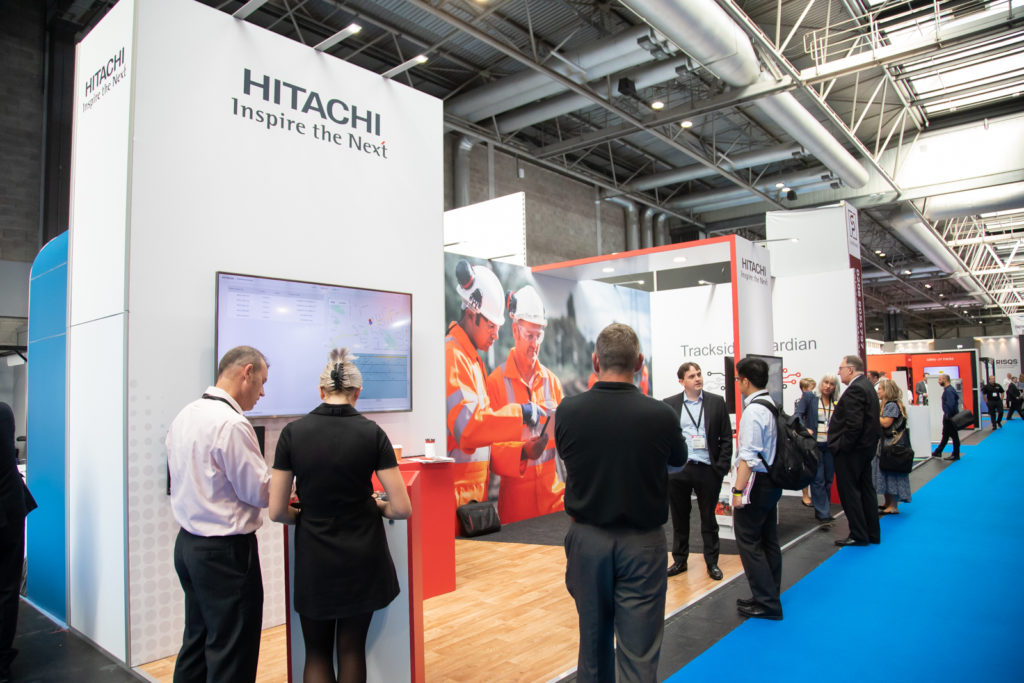 On day two, Costain's Group Climate Change Director, Lara Young, led a session titled 'Bringing net-zero to life'. The presentation aimed to demonstrate how anyone, regardless of where they sat with the value chain for rail, can go about driving the reduction of carbon emissions in their firm. The session raised a number of interesting points about how companies approach reducing emissions and how their approaches can often be flawed.
"Climate change is bigger than just addressing carbon issues," she said. "However, trying to solve all of the climate change challenges of our industry in one go isn't really feasible. We've chosen to prioritise addressing carbon emissions as a first step and we've established a plan for how we're going to do that. As we get this rolling and things are in progression, we will weave in the approaches we're going to take with biodiversity and natural capital."
She also questioned the practice of paying for others to reduce emissions or absorb CO2 to compensate for your companies' own emissions. "We haven't resorted to off-setting. Our logic behind that was that if we were going to choose to invest in reducing emissions, we were looking to do that at the source."
Summing up
The uncertainty around Covid-19 certainly had an impact on the numbers coming through the doors of this year's exhibition, but those who did attend expressed their enthusiasm at being back onsite after eighteen long months without such an event. The exhibiting companies showcased a wide variety of new products and innovative solutions, with a clear focus on sustainability, decarbonisation, digitalisation, and equality, and these were the major topics under discussion at the event's many seminars and workshops. The message to take home from Railtex/Infrarail 2021 is that the whole sector is eager to get back to work in the wake of the pandemic, and that the events of recent times can act as a catalyst for change. Rail may have faced some dark days over the past 18 months, but if the sentiment of this exhibition is anything to go by, it will build back stronger.