When two passenger trains collided in Salisbury in October last year, a major incident was declared by the emergency services and 15 people, including one of the drivers, were taken to hospital.
Preliminary findings by the Rail Accident Investigation Branch (RAIB) attributed the incident to the South Western Railway train involved in the crash passing through a stop signal, which occurred as a result of low adhesion between the wheels and track.
Signals passed at danger (SPAD) have long been a serious concern for the rail industry and have resulted in several high-profile accidents. The worst in living memory was the fatal collision between two passenger trains at Ladbroke Grove in 1999.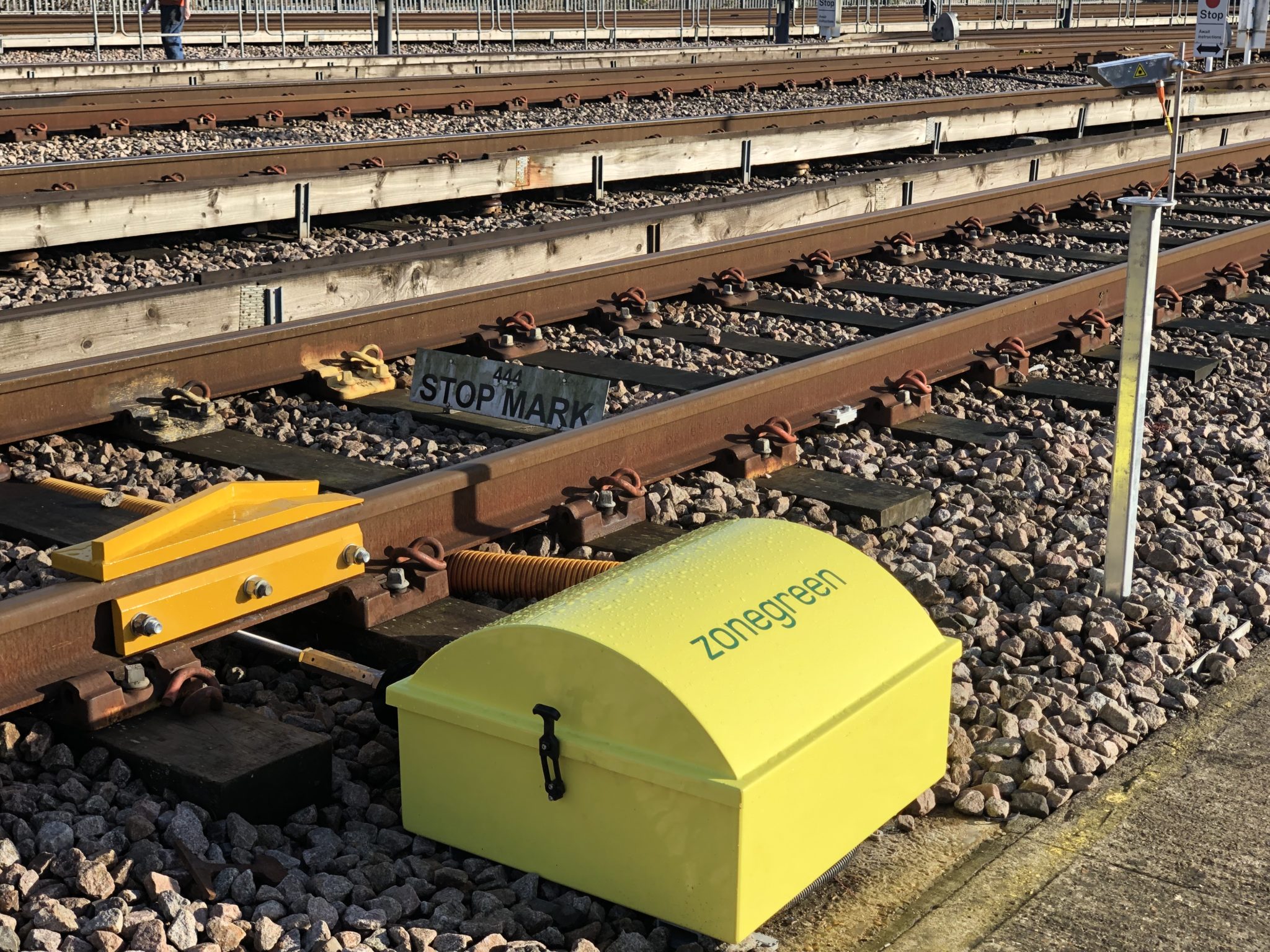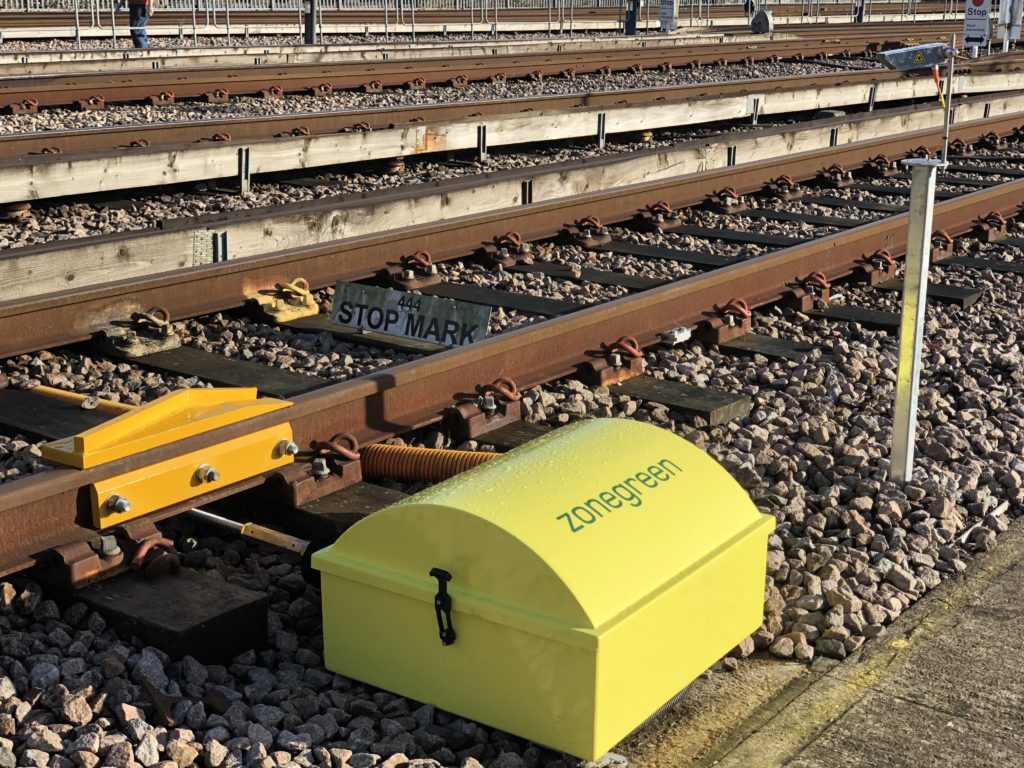 In its 2019/20 report, the Rail Safety and Standards Board (RSSB) noted SPAD levels were at their highest since 2008. Perhaps surprisingly, empty coaching stock (ECS) make up almost 20% of SPADs nationally despite accounting for just 4% of train services, and in period 10 of 2020, there was a spike, predominantly made up of ESC-related SPADs.
The causes of ESC SPADs
Why do so many empty trains pass signals at danger? The RSSB's 2021 report − Mitigating Against Empty Coaching Stock SPADs − found that 52% of all incidents are due to the driver failing to check the signal aspect. This was twice that of the next biggest reason for ECS SPADs − a misread signal.
The explanations as to why drivers fail to check the signal aspect when operating ECS services are many and varied, but often they are the result of inattention, distraction, or loss of concentration.
However, ECS operations involve more shunting than other train services and the RSSB report did find that almost half the ECS SPADs reviewed involved shunting.
Most ECS SPADs seem to happen during busy times for train movements in and out of depots, yards, and sidings – before and after the morning peak, and again after the evening commute is over, when most passenger services stop and rolling stock returns to stabling.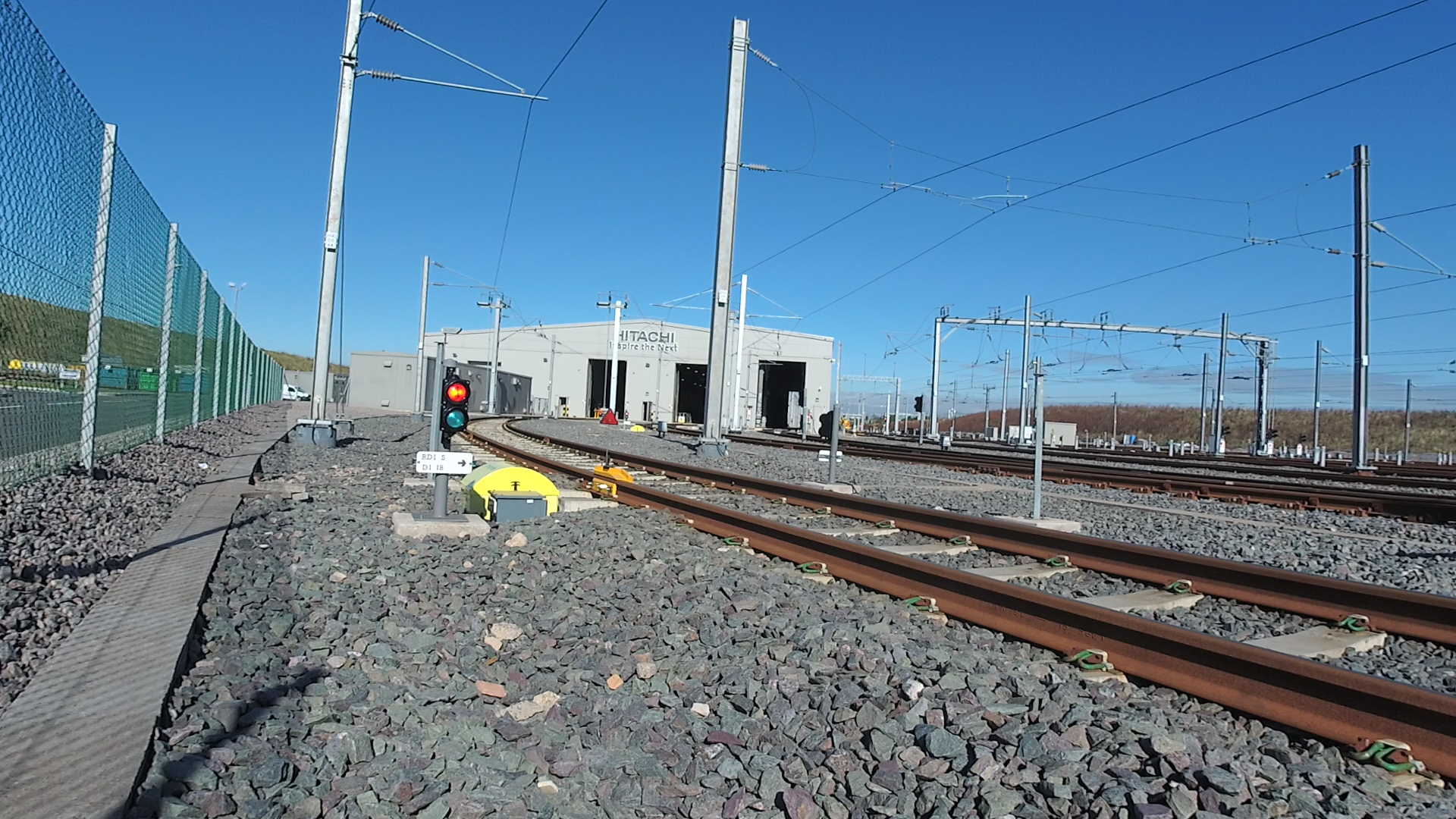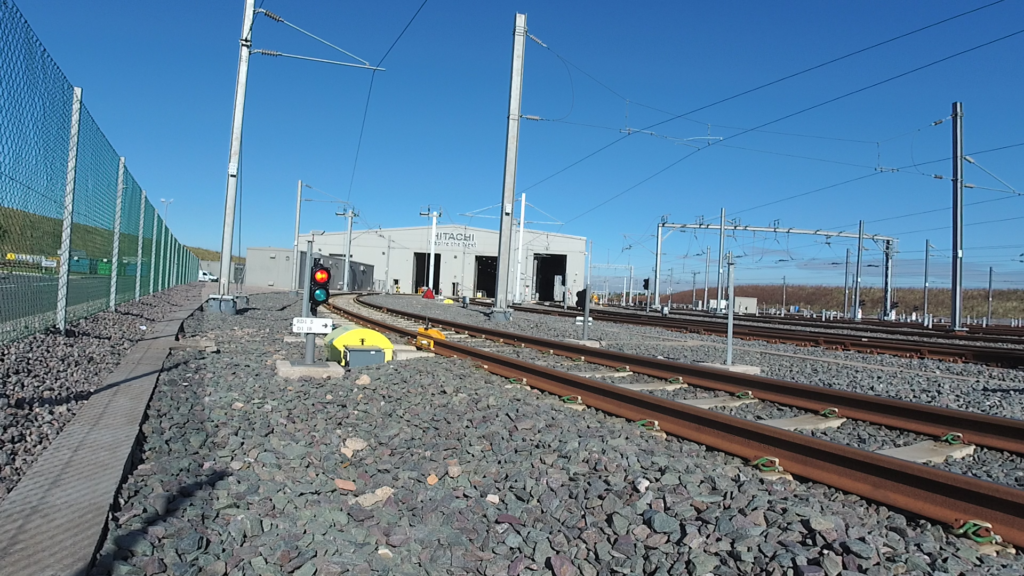 Given that depots are less likely to have automated train protection systems, their infrastructure and the people who work within them are at a significantly increased risk of harm from SPADs.
Protection and prevention
There is no question that SPADs in rail depots can be catastrophic. A vehicle that fails to stop where it is intended could crash into the maintenance shed and plough into the path of unsuspecting staff.
Sheffield-based rail safety specialist, Zonegreen, is working with depot operators to limit the risk of SPADs through the implementation of its Depot Personnel Protection System (DPPS).
The firm's technology manages the safe and effective movement of rail vehicles around a depot, providing physical protection to staff in at risk areas, through the implementation of Network Rail-approved derailers and warning beacons/klaxons. Should a train entering a maintenance facility fail to stop at a signal, the derailer will prevent it from coming into contact with workers.
Zonegreen's derailers are controlled by intuitive Road End Panels situated adjacent to the depot doors with direct line of sight of the physical protection. The latest version of the panel, launched in 2020, was more than five years in development and is the product of continuous research and customer feedback. Staff are issued with personal RFID tags, programmed with various levels of authorisation which they use these to log onto the system when they begin work, via the road end panel. The derailer is then prevented from being lowered, physically protecting the road that is in use from train movements.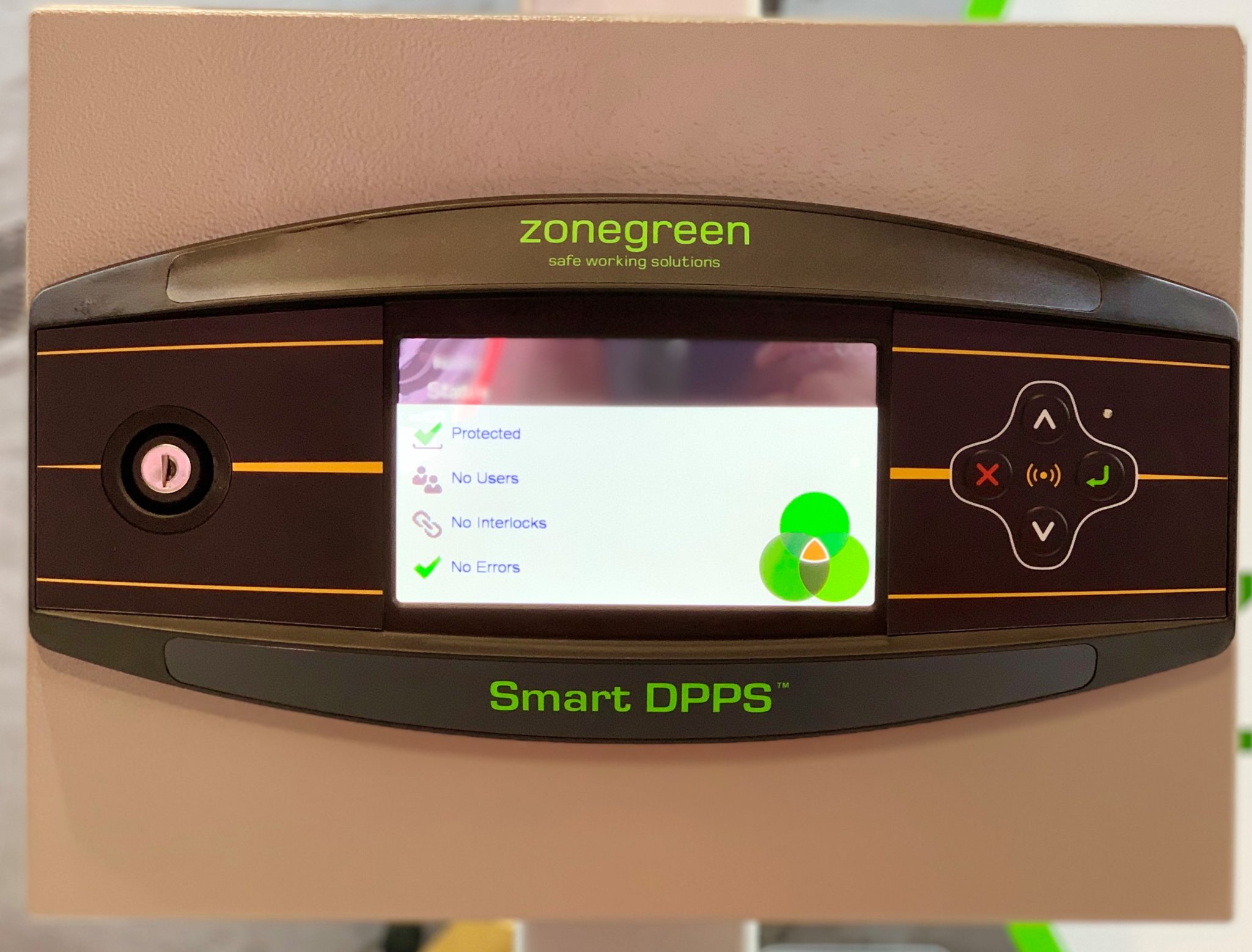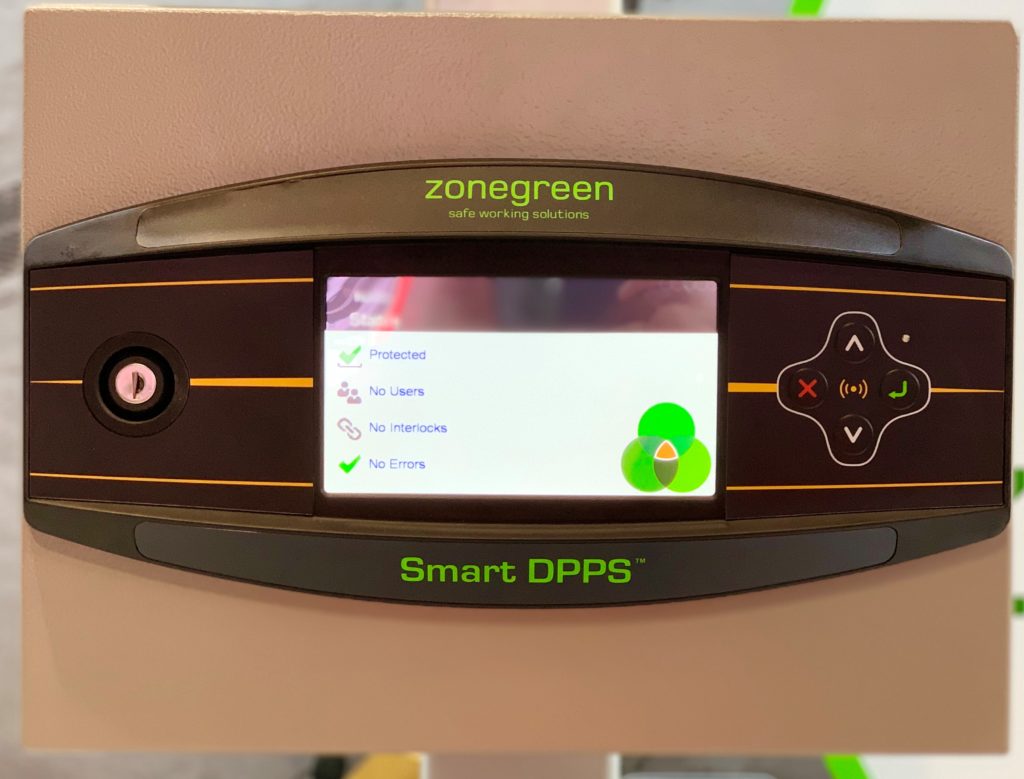 Independently certified
DPPS is the only depot protection system that has been independently certified to be EMC compliant (electromagnetic compatibility). The road end control panel has been assessed by Eurofins to meet European radio emissions and railway standards, ensuring its radio frequency range will not interfere with telecommunication or electrical devices. This is critical in a depot environment, where there are many complex pieces of equipment, including the trains themselves.
"A lot of consideration has gone into the human factors involved in depot protection and this has enabled us to find ways to make DPPS easier to operate, actively avoiding error and leading to large productivity gains for our customers," says Christian Fletcher, Zonegreen's technical director.
"Whilst SPADs may still occur at depots operating our system, workers can carry out their duties confident that every possible step is being taken to protect them from serious harm."
At the heart of DPPS is the concept of 'distributed intelligence' which means, unlike alternative systems, there is no master controller or signal point failure, producing unprecedented reliability.
The latest version of DPPS is 'software free', allowing simple configuration and future modification.
Certified risk reduction
DPPS is also independently certified to meet the hardware safety integrity requirements of SIL2. This is a measurement of the performance required for a safety instrumented function and is defined by assessing the relative levels of risk reduction it provides.
Although there is no defined SIL requirement for depot protection, some alternative products integrate an off-the-shelf SIL2 PLC into an otherwise untested system. However, Zonegreen has subjected the whole of DPPS to the functional safety assessment, demonstrating its commitment to improving the depot environment for maintenance personnel.
The firm's continued research and development has enabled its team to create a standard DPPS product that can be simply and quickly configured to each depot's unique layout. This means every installation will be certified to SIL2 in respect of hardware failures.
"We are continually improving our safety system by identifying areas of risk to rail staff and finding innovative solutions," says Christian. "The introduction of RFID panels is a great example, making contactless technology available at a time when it is so crucial.
"Our research shows SPADs are a serious concern for depot operators, but we believe our technology has the potential to reduce the number of incidents occurring annually, particularly among ECS services."
---
For more information about DPPS or Zonegreen's range of depot protection equipment, telephone (0114) 230 0822 or visit www.zonegreen.co.uk.