Plans to reopen the Walsall to Wolverhampton railway line for passenger trains have taken a step forward as designs have been published for new stations on the route at Willenhall and Darlaston.
Passenger services last ran between Walsall and Wolverhampton in 2008, although the intermediate stations at Darlaston James Bridge and Willenhall Bilston Street had closed in 1965. A direct service between Walsall and Wolverhampton was restarted on 1998, but it ended ten years later amid reports of low passenger numbers and a lack of rolling stock. Since then, the line has been used for freight movements and as a diversionary route.
Now, the West Midlands Rail Executive (WMRE) and Transport for West Midlands (TfWM) are looking at proposals to reopen the line to passenger services and reinstate the two intermediate stations. The Willenhall station will be close to the old Bilston Street site, while the one at Darlaston (shown above) is proposed to be built on derelict land next to the Kendricks Road bridge, also not far from the original station.
Plans are being developed in close collaboration with train operator West Midlands Railway, the City of Wolverhampton Council, Walsall Council and Network Rail, with the majority of the costs covered by the region's HS2 Connectivity Fund.
It is proposed that each station will have:
Two platforms capable of accommodating six-car trains;
A pedestrian footbridge, with stairs and lifts, for access between platforms;
Long-stay car parks, with 300 spaces at Darlaston and 150 at Willenhall;
Pick-up/drop-off areas;
Secure cycle storage.
A public consultation, commencing on Monday 4 March will seek responses from local residents and others.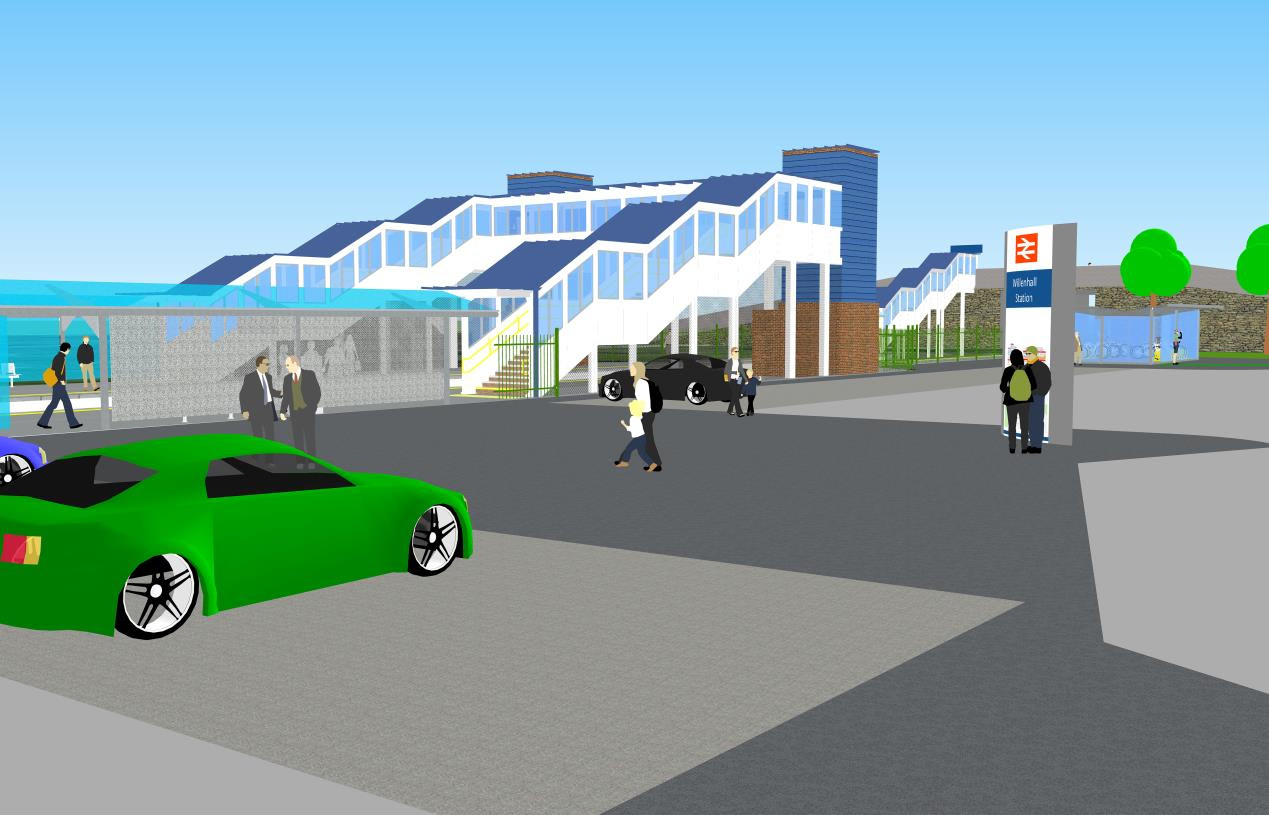 Mayor of the West Midlands Andy Street said: "The publication of these plans is the next major step towards bringing passenger rail services back to the Wolverhampton to Walsall line.
"The opening of these stations is just one part of our plans to regenerate and revitalise this part of the Black Country. They will help unlock swathes of land for industrial, commercial and housing development between Wolverhampton and Walsall."
Following the consultation period, formal planning applications will be submitted during the summer and it is hoped work will start on site towards the end of 2020, with trains running by 2022. These could take the form of an hourly all-stations service between Wolverhampton and Walsall and another between Wolverhampton and Birmingham New Street.