Network Rail is to invest £350,000 in helping to restore a section of the historic Draycott canal route in Derbyshire, both to reduce flooding on the railway and to rebuild heritage, creating new recreational facilities for locals and tourists alike.
Known locally as the Golden Mile, the section to be restored was infilled in the 1960s after freight trade stopped using the waterway. In 1999, a drainage ditch was installed along the canal route to help to prevent flooding on the nearby Midland main line, which connects Derby and London. Whilst this did help, increased rainfall has seen the railway flooded 19 times in the past eight years, costing around £2 million and causing over 357 hours, or 14 days, of delays for passengers.
Work on the scheme has now started and will see a 1.1km stretch of canal restored, as well as low points of the canal bank raised by one metre to reduce the chances of water overflowing onto the nearby rail route. This will help to create a more reliable railway and reduce train service disruption for passengers. This is a key step in reducing flooding in the area, but further work will also be required.
Network Rail's contribution joins a £100,000 investment, which has been fundraised by the Canal Trust over the last three years.
As well as reducing flooding, the project will create a new section of canal which can be used by boaters and will ultimately form part of the restored canal to Derby. New leisure facilities will also be created, providing provisions for angling, canoeing, paddle boarding and even outdoor swimming.
Existing facilities for walkers, cyclists and horse riders will also be improved with the current footpath re-laid. An old mill, which was built in 1812, will also be restored and turned into a community hub, with toilets and a café for visitors.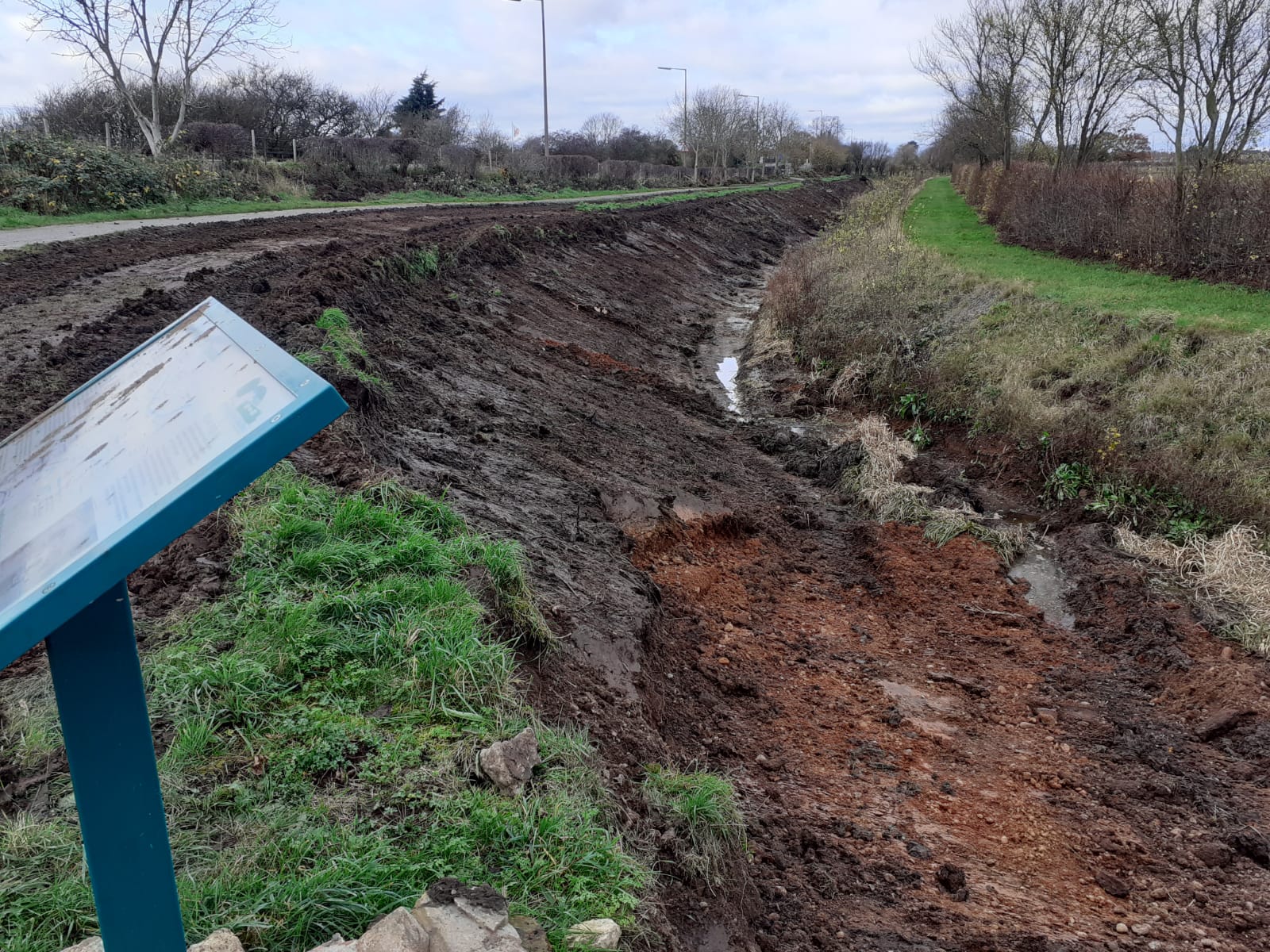 The scheme will also bring significant environmental benefits. The reopening of the canal will improve biodiversity in the area through planting native plants to support insects and amphibians, which will encourage birds into hawthorn hedges, which the Derby and Sandiacre Canal Trust have already created. Water voles already live in the area and all work will be carefully managed to protect them on site until they can be released back into the canal when complete. The new arrangements will provide a much better habitat allowing them to thrive.
The scheme is expected to complete in Summer 2021.