Network Rail engineers protecting the Cumbrian Coast line from extreme weather and erosion have rebuilt a section of public slipway used to launch lifeboats.
To access the headland at St Bees for the railway protection work, as part of an £8 million project to improve reliability for passengers and freight, engineers used the slipway which is also used extensively by the nearby St Bees Royal National Lifeboat Institution (RNLI).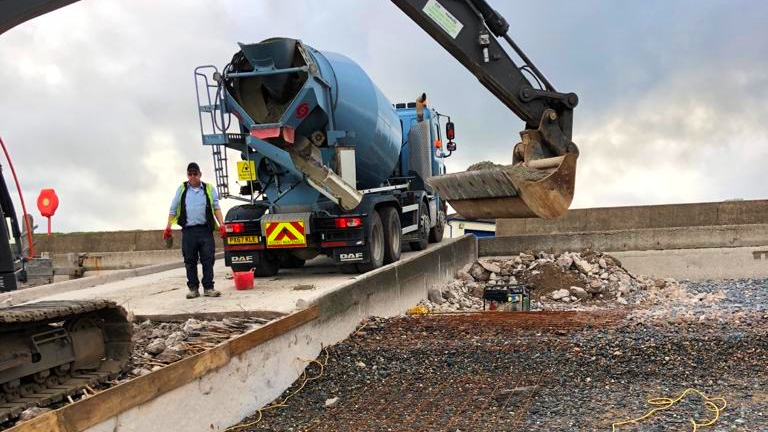 But it appeared the slipway also needed attention after being battered by the elements and the railway team lent its help to Copeland Borough Council to fix it. Concrete washed away over the years by pounding waves and rocks was re-laid, restoring the slipway and ensuring its availability for the community and the lifeboat station – helping to save lives at sea by keeping the charity's lifeboat station in operation.
Craig Jackson, works delivery manager for Network Rail, said: "It was the least we could do to fix the slipway at St Bees and also allow the RNLI to continue its fantastic work.
"While we were there with all the construction equipment it was only right to fix the slipway while we were carrying out our £8m Great North Rail Project scheme to protect the railway from coastal erosion.
"It's great that our essential work to secure the long-term future of this vital railway route for passengers and freight on land, has now also benefitted those who find themselves in trouble at sea."
Gerard Burns, RNLI regional estates manager, said: "I'd like to say a massive thank you to Network Rail for their assistance in repairing the concrete slipway at St Bees. Thanks to the team's hard work, the lifeboat station has been able to remain in service."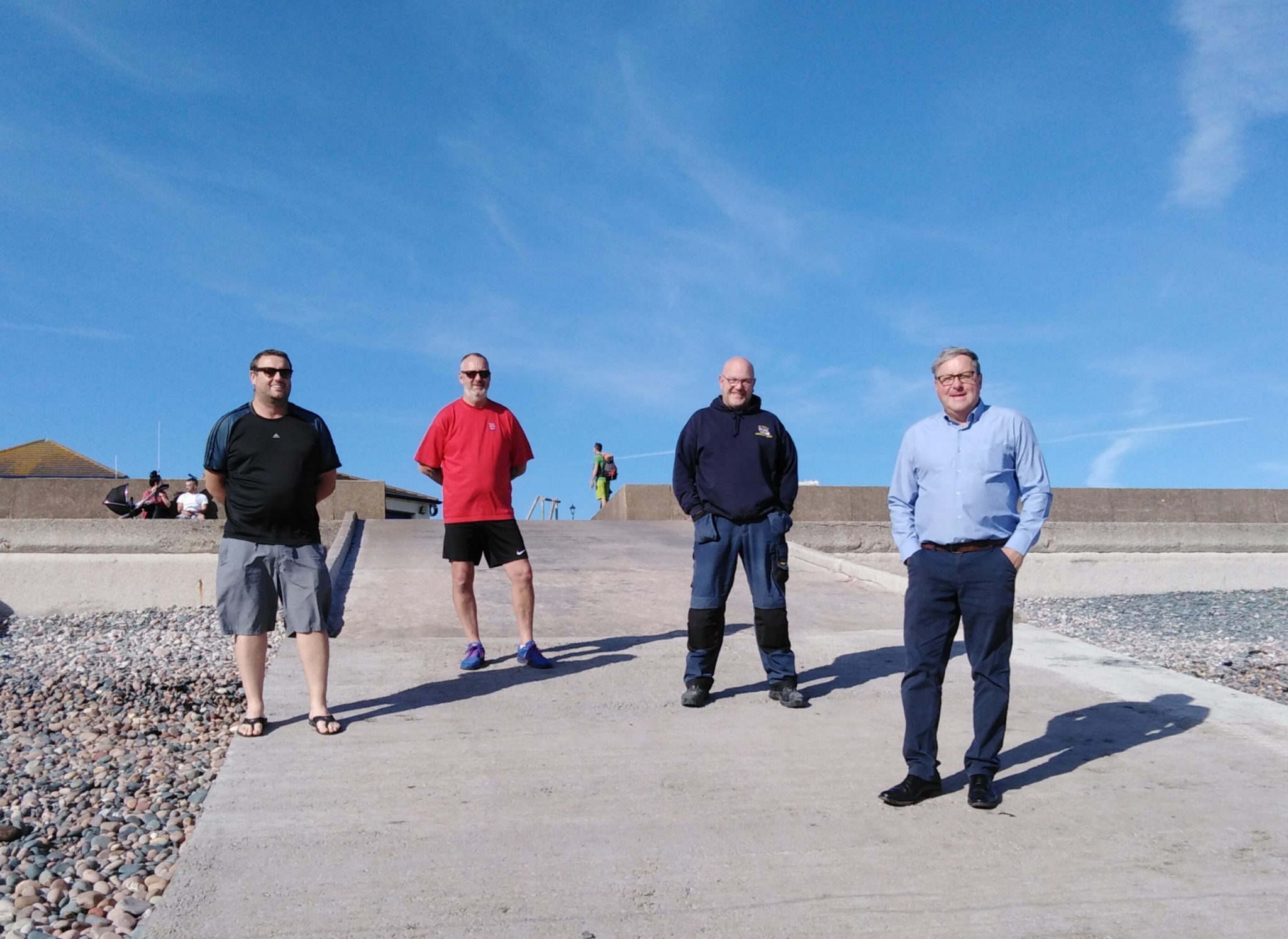 Jeffrey Hailes, Copeland councillor for St Bees, said: "I'd like to thank Network Rail and everyone involved in this important project. There is now a safe access for our dedicated RNLI team when they are being called out to sea, and a safe route for the public to access the beach. This work is much valued by the whole community."
The Great North Rail Project work to stabilise the railway at St Bees is now complete. It involved installing 230 metres of 'rock armour' to secure the base of a headland from coast erosion risking the railway above.