National Apprenticeship Week 2019 took place 4 to 8 March 2019. Coordinated by the National Apprenticeship Service, an offshoot of the Department for Education, It is designed to celebrate apprenticeships and the positive impact they have on individuals, businesses and the wider economy.
This year's theme was 'Blaze a Trail', highlighting the benefits of apprenticeships to employers, individuals, local communities and the economy. A range of activities and events took place across the country, seeking to change the perceptions that people have on what an apprenticeship is and to encourage people of all ages and backgrounds to take up an apprenticeship.
The rail industry was thoroughly involved. Network Rail, as the largest employer, promoted its apprenticeship scheme and the benefits that participants can enjoy.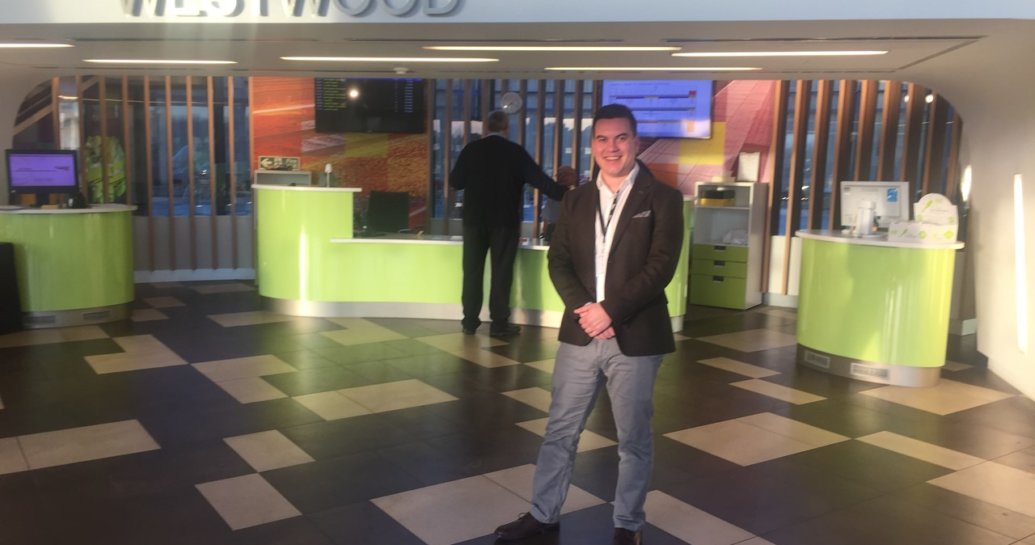 Richard Turner, as head of apprenticeship delivery, is responsible for overseeing Network Rail's entire range of apprenticeship and graduate programmes, including its award-winning rail engineering technician apprenticeship scheme.
"Network Rail has a long history of running great apprenticeship and graduate programmes, and our early careers offering is only going to increase over the next few years," he said. "We need to be recruiting and training apprentices today so that they're ready to maintain and operate tomorrow's railway.
"Apprenticeships also offer an opportunity for existing railway employees to re-skill or up-skill as new technologies enter the workplace. Simply put, our apprenticeships programme safeguards the future of railway infrastructure, operations, and workforce."
Good examples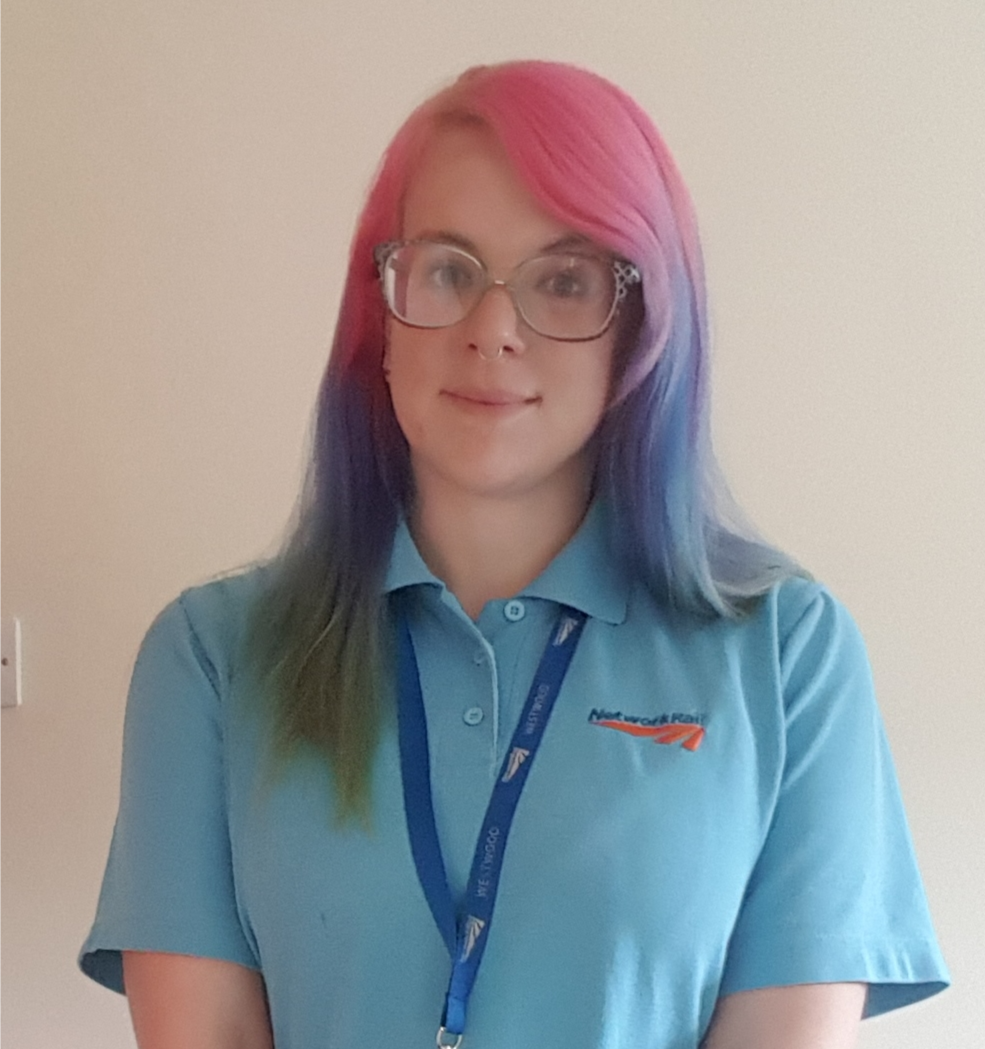 Snowy Worrad is an apprentice for Network Rail Wales and Borders, based in Port Talbot. She explained why she had decided to take up an apprenticeship: "I applied for the scheme because I wanted to study engineering but I didn't want to stop working to be able to do so.
"Joining the company as an apprentice has given me a boost that wouldn't be possible otherwise, and there have been lots of opportunities for me to see more of the company, get involved in new ideas and to meet people from different roles. I've completed placements with a wide variety of teams and I know that once I completed the apprenticeship, I will have gained all the skills and knowledge I need to further my career in engineering."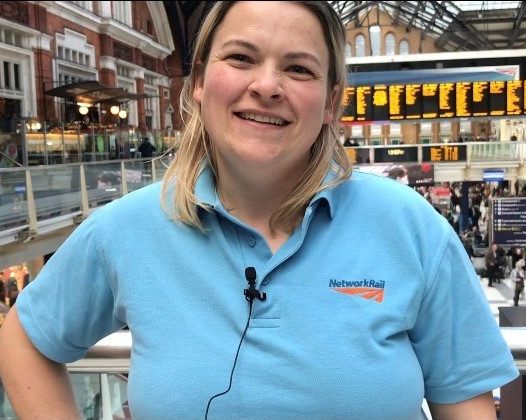 Elinor Harris, 32 and from Gorleston in Norfolk, is almost at the end of her three-year apprenticeship. She joined Network Rail with an interest in engineering but no knowledge of how the railway worked. Three years on, she's learned about switches and crossings, trackside maintenance and signals, and has also had the chance to analyse data that helps with the day-to-day running of the railway.
"At Network Rail, you get so many opportunities to develop, and the chance to study for qualifications," she said. It gives you a great head start to further your career.
"The experience so far been really rewarding and I have learnt so much. I am almost coming to an end of my apprenticeship and it has been an incredible experience and I have no regrets. I would certainly recommend the apprenticeship scheme to anyone."
Looking back while looking forward
One interesting approach to National Apprenticeship Week was that of Anna Delvecchio, commercial account director at Amey. A former apprentice herself, she now works closely with industry and government and was part of the team that formulated the new Rail Sector Deal.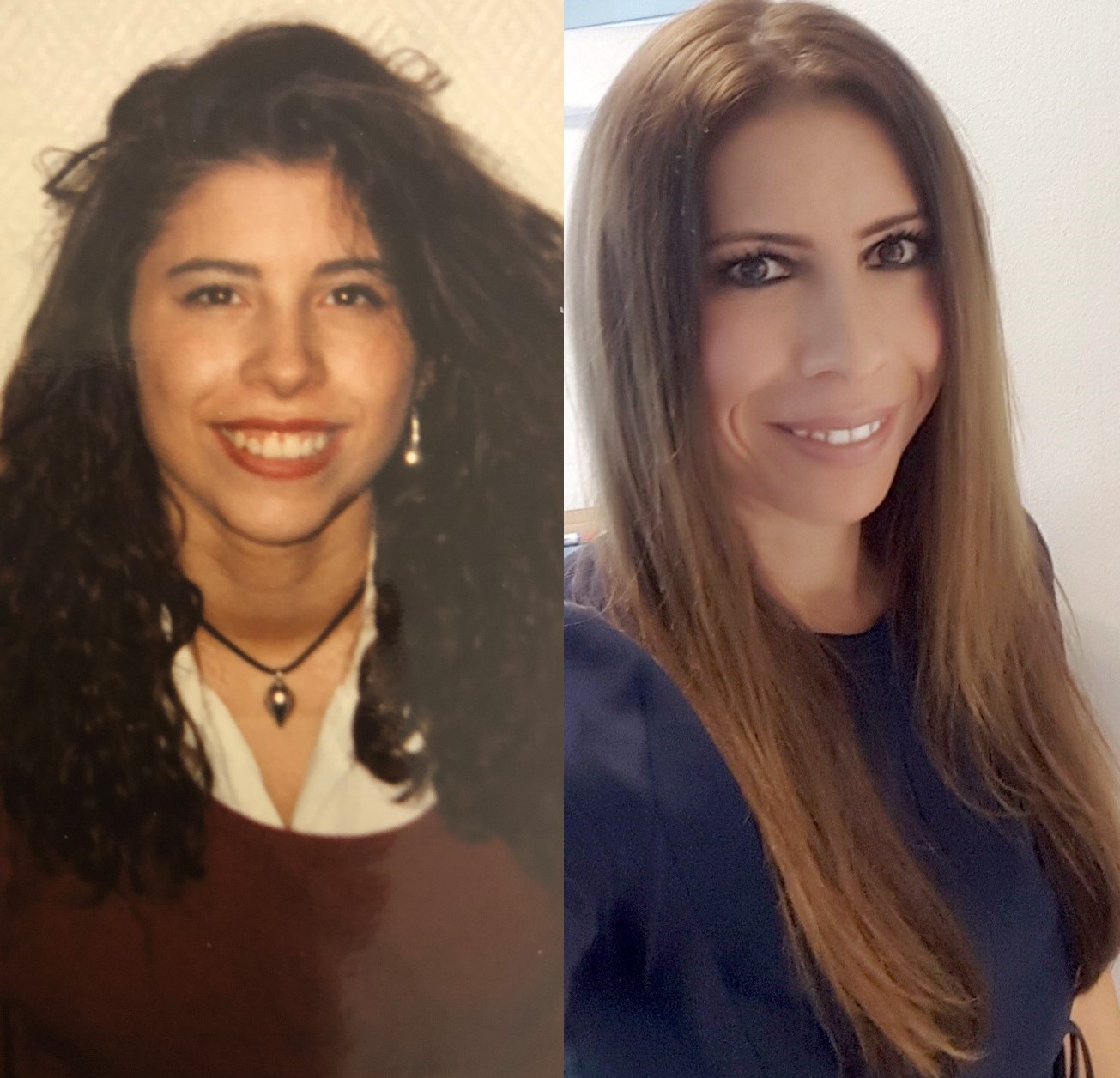 Winner of a number of awards for her activities in promoting the rail industry, including Woman of the Year at the FTA Everywoman in Transport and Logistics Awards, she decided to go back to being an apprentice for the week, while giving a group of apprentices the opportunity to shadow her.
A group of Amey apprentices, working across both transport and rail, shadowed Anna in her job, and at the same time, talked of their experiences and what it means to be an apprentice in a major company today.
"It was brilliant, and I enjoyed every minute of reverse shadowing and the apprentices understanding my role," Anna enthused. "It was incredible to see so much talent in so many apprentices in a short space of time.
"Let's start with Jay Millard. He is an apprentice tree surgeon. He taught me so much about trees in just four hours. He is brilliant. He doesn't want a career in the office and loves working outdoors. It was freezing cold, pouring down with rain and there he was enjoying his job – looking after trees in the rain with a smile!"
Another former apprentice on Anna's 'team' was Holly Welch, who completed her apprenticeship in engineering and now works on highways design. Anna described her as "an inspirational role model for STEM and engineering roles", adding: "She is a great example of someone we should use to inspire young girls to think about a career in engineering."
Lamar Gardiner also works on highways design, and he explained to Anna the details of his role – completing drawings, surveys and going on site.
Danny Mahmood is relatively new to the programme, only starting his apprenticeship six months ago, training in overhead line equipment (OLE). He is currently placed with the design team, and Anna spent the afternoon shadowing him, seeing what he does on a typical day.
Deivydas Andriuškevičius is a street lighting apprentice. "I've known him the longest," Anna commented. "Deivydas is an absolute advocate for apprenticeship programmes, just like me."
Reactions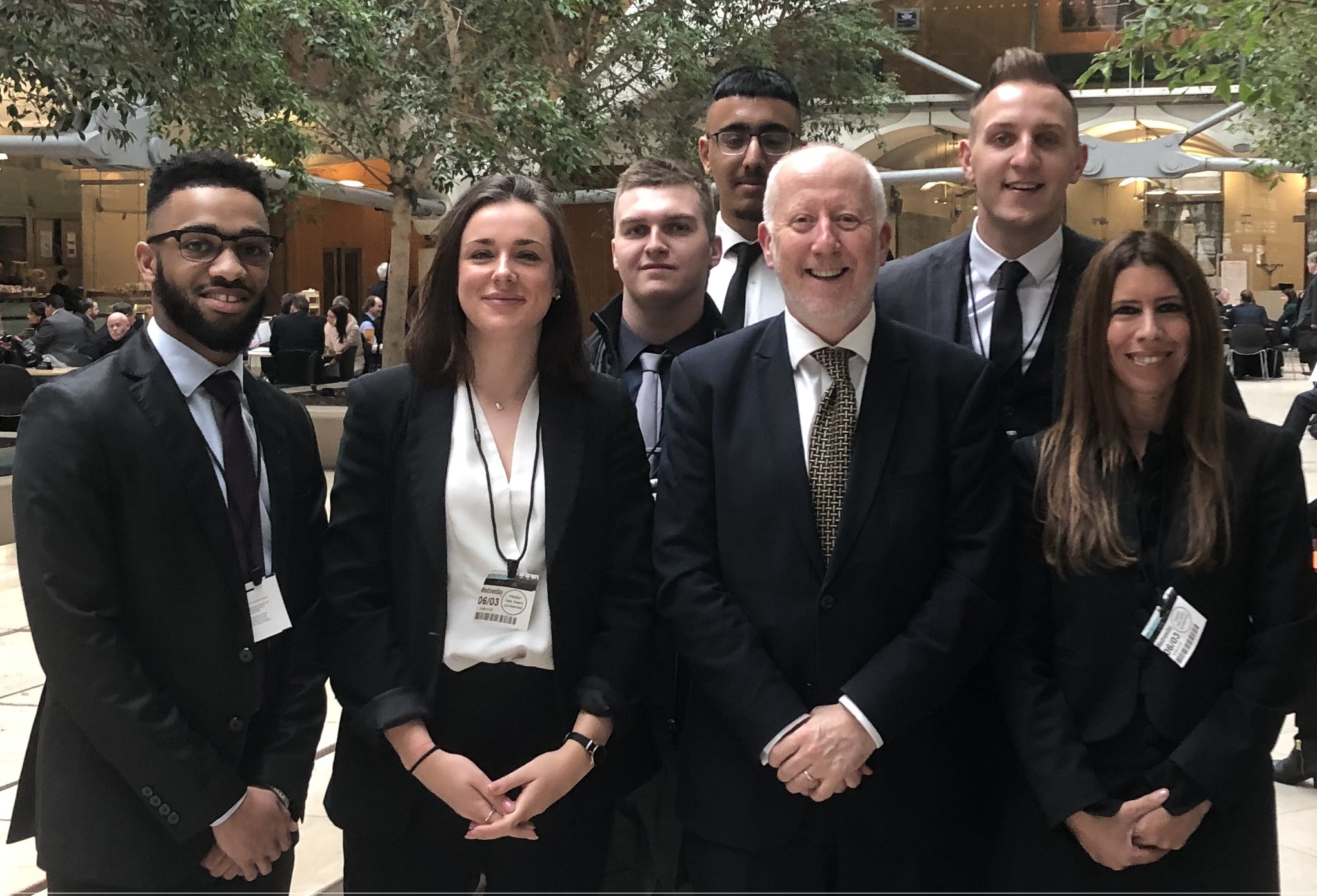 The apprentices that Anna worked with were appreciative of the opportunity.
"I was very interested to meet shadow Transport Secretary Andy McDonald," said Lamar. "He was clearly very busy but seemed very calm and it was interesting to hear about his work. We also met Robin from BEIS who had started off as a history teacher. He was keen to hear about our backgrounds as well. A really interesting day."
Danny was fascinated by being able to see, in a small way, the connection between the operational work he is engaged with every day and the bigger policy decisions that can influence this. "We saw different government departments and got to see how their policies can affect our everyday work. We heard how they are hoping to recruit an additional 20,000 apprentices".
Holly agreed that she had gained a sense of perspective on the work of the industrial strategy. "That was interesting – to hear first-hand about the sector deals and how these are linked to skills and productivity."
"It was an exciting opportunity to meet the government departments and Andy McDonald," Deivydas agreed. "I'm so inspired."
So what comes next in this interesting initiative?
"I will be helping Amey champion our apprenticeship programme with our apprentices as well as continuing to support the good work of both Women in Transport and Women in Rail," said Anna. "I will also be helping CILT (the Chartered Institute of Logistics and Transport) with their Big Logistics and Transport Diversity Challenge and I have a little project that I have been working on with a few which is progressing very nicely. Watch this space!"