In June 2013, Rail Engineer carried my article on electrification of the Midland Main Line (MML), entitled 'Sparking the Midlands'. The Midlands centre of the Institution of Mechanical Engineers Railway Division arranges a business-related colloquium in Derby every two years. With the announcements of expanding electrification in the United Kingdom and, in particular, the Midland Main Line, the committee decided to organise the event that year around the emerging details of the project to electrify the route. The presentation was very positive about the works and the transformation they would make.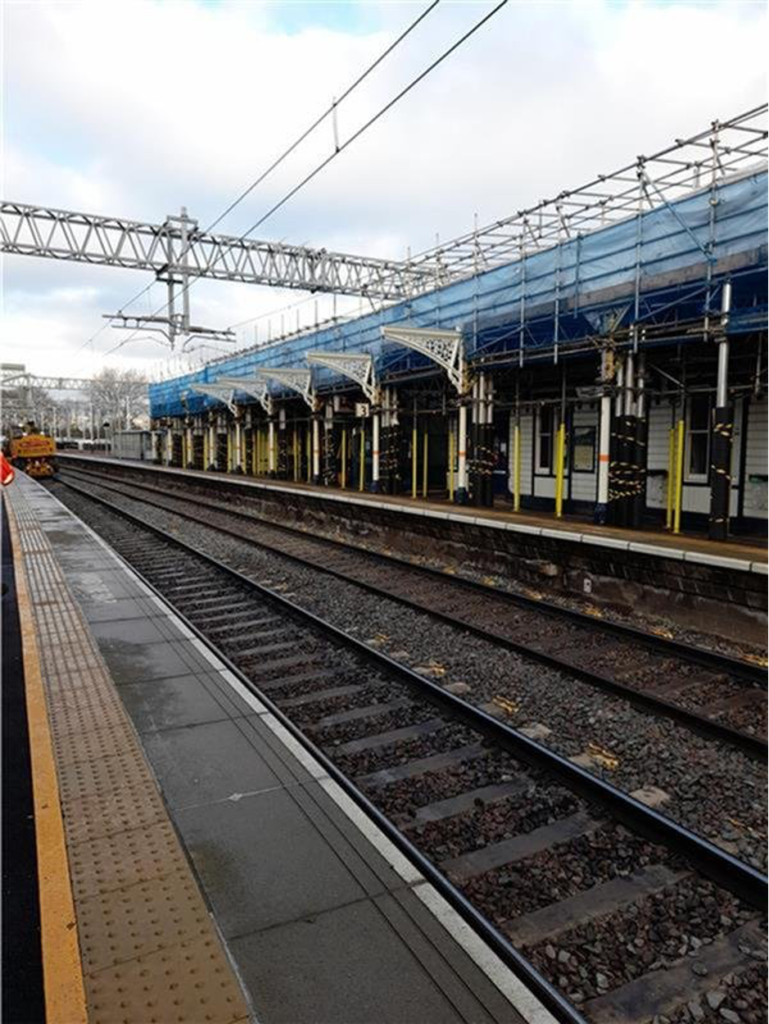 Since that successful conference, much has happened, with the national railway electrification programme changing out of all recognition. As for the plan to electrify the MML, this emerged from the design and consultation/review process as an abbreviated scheme carrying the short title 'L2C', or London to Corby. The physical aspect, however, actually covered Bedford to Corby, with a planned extension to Market Harborough; the reconstruction and major track remodelling at that location being covered in Rail Engineer magazine (see Issue 181, Jan/Feb 2020).
To recap, the Midland Railway's main line from St Pancras to Sheffield, Derby and Nottingham has not received any significant investment for some considerable time. The southern part of the line, to Bedford, was electrified in the early 1980s and British Rail InterCity made a decision to deploy a portion of its High Speed Train diesel fleet to cover the longer distances, also in the 1980s.
Signalling was modernised in a piecemeal fashion and mechanical signalling remained between Bedford and Trent Junction until the 1980s, when Leicester Power Signal Box was completed; opportunities being taken to upgrade the overall line speed to 110 mph.
For such a strategically important route, the end-to-end speed remained low until proposals for electrification and linespeed improvement came to the fore in recent years. Much clearance and capacity work has taken place on the line, with electrification construction proceeding apace, reaching the current position at the end of the year with much of the electric railway infrastructure in place, and testing and commissioning under way.
Progress report
Rail Engineer magazine was pleased to be invited to a presentation on behalf of the route and the Train Operating Company management hosted by Rachel Lowe, head of communications for the East Midlands route of Network Rail. Rachel was accompanied by her route and project colleagues, and further content was ably added by the East Midlands Railway team.
The progress report highlighted the May 2021 timetable change and the results expected to emerge from it. Customers will benefit from a better experience with a considerable increase in the number of seats and quicker journeys.
Whilst acknowledging that 2020 had been a challenging year for all, Rachel was able to emphasise the sustainable introduction of electric trains into the East Midlands franchise for the first time. This will result in more travel opportunities and a simpler and more consistent timetable, with earlier morning and later evening services.
Further into this positive future, the works form a major milestone towards the new rolling stock – the Aurora trains planned for introduction in 2023. All of this progress could allow an exciting anticipation of electrification further north to Sheffield.
Notwithstanding the significant route refurbishment and upgrade along the way, the electrification works take the high ground for visibility and some useful statistics emerged for the continuing construction between Bedford and Corby. Current progress had allowed the first stage (Bedford to Irchester) to go live on 19 July 2020 and the final stage (Irchester to Corby) to go live on 23 August 2020.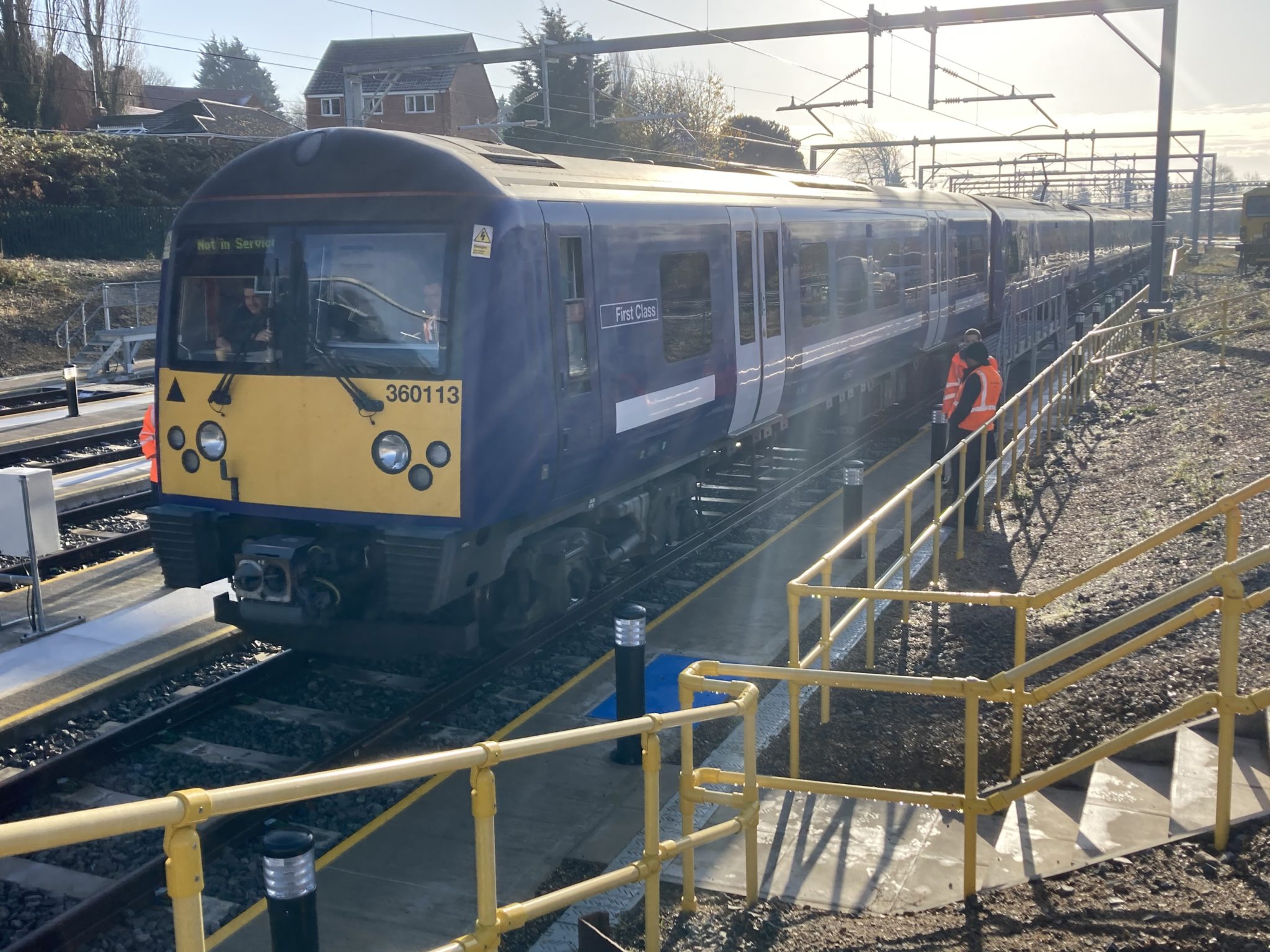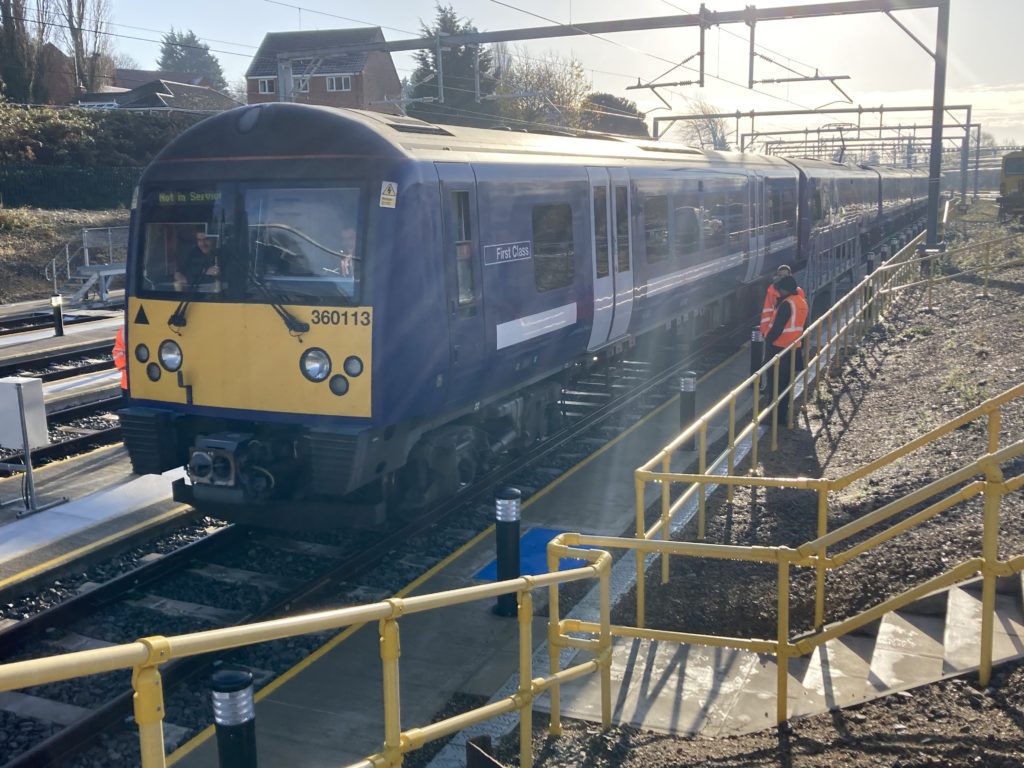 As a core of the electrification process, 179km of new overhead line equipment (OLE) has been erected between Bedford and Kettering/Corby and eight substations have been assembled, including a new National Grid electricity supply connection at Low Meadow Farm. Some 29 structures have been rebuilt or altered to enable electrification equipment clearance with 2,000 electrification masts installed to carry the 25,000V contact system.
Tree and vegetation clearance works are now taking place in preparation for a further extension of the wires to Market Harborough.
Electric trains
With the arrival of the fleet of Class 360 electric multiple units on the route, a necessary development is the Kettering Electric Stabling sidings. These were completed and control was transferred to East Midlands Railway on 9 November 2020. The new sidings, which are near Kettering station, are available so that electric trains can be kept overnight – and serviced and cleaned – ready for passengers the next day. Designed and built especially for EMR's Class 360 electric trains, the sidings are now in use as a base for the first newly-arrived units and their availability for training and commissioning purposes.
As referred to earlier, the route capacity and operability has been significantly uplifted by the 'Fourth Track' project. This has involved creating a fourth line between Bedford and Kettering, with new signalling and associated telecommunications equipment installed (see Issue 181, Jan/Feb 2020).
These works will bring significant benefits, allowing more trains on the route (particularly for freight traffic) and providing increased resilience with improved performance and punctuality. The service provision allows a second train per hour for Corby and, in total, six main line trains to London St Pancras per hour, a real step-up from the current provision of five.
The statistics for these works are impressive, including 1.5km of embankment works and 15 underbridges strengthened. A total of 23km of new track has been installed and 24 new point ends have been put in place, to add to the switch and crossing totals. For train control and regulation, 11 new signal gantries and 105 new signals have been installed.
Station enhancements
To enhance access to the trains for passengers, works have also taken place on the stations; the works at Market Harborough have been reported in Rail Engineer (see Issue 179, June 2019 and Issue 181, Jan/Feb 2020) but other stations have felt the benefit of the route upgrade.
At Kettering, Platforms 1, 2, 3 and 4 have been extended and the necessary modifications to platform canopies to accommodate electrified overhead wires completed. Those canopies will be refurbished and lost architectural details reinstated. New station lighting, closed-circuit television and public address systems for the extended platforms are providing an enhancement to the customer experience.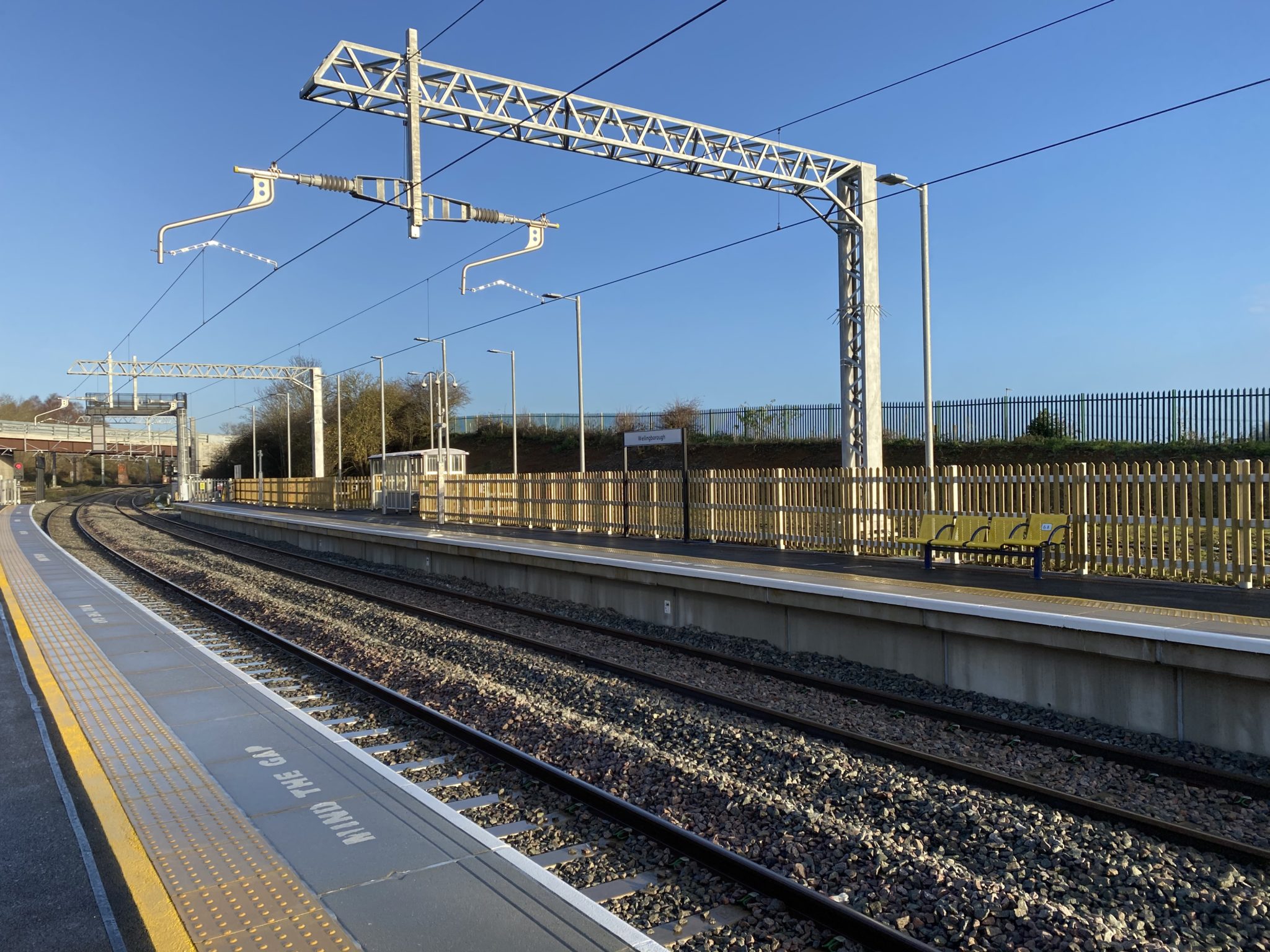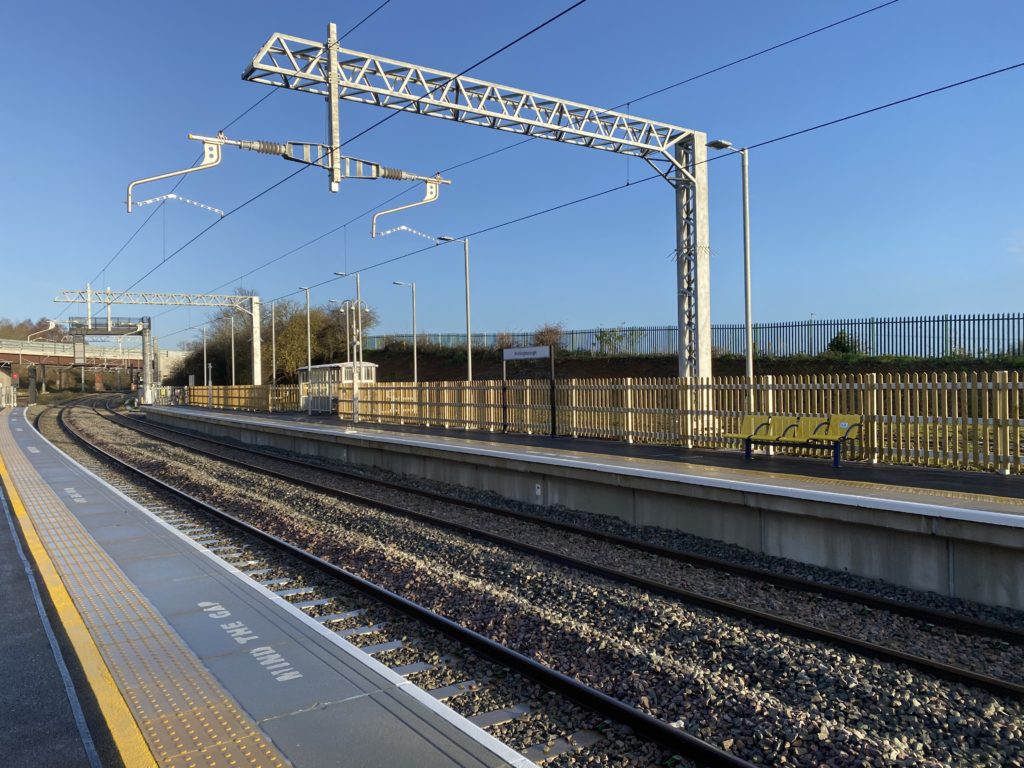 Meanwhile, at Wellingborough, a new Platform 4 has been erected and the existing platforms extended. Again, clearance for electrification contact systems has led to refurbished existing canopies, accompanied by new waiting shelters and fencing, and the extension of the footbridge to the new Platform 4.
An interesting partnering aspect has been the funding contribution from Bovis Homes as part of the Stanton Cross development to support the footbridge extension. Lee Barrett, operations director for Bovis Homes and a representative of Stanton Cross Developments, explained: "Our investment in Wellingborough station is key to the strategic vision for Stanton Cross. We are committed to creating a sustainable new community with the infrastructure in place to provide excellent connectivity. The upgraded station stands to benefit all those who will live and work at Stanton Cross."
The attractive Grade II listed goods shed has also been renovated to provide a walkway for passengers on Platform 1. As at other stations, station lighting, CCTV and PA systems have been put in place. One refreshing involvement in the works is the ongoing Railway Heritage Trust attention, working with East Midlands Railway to create further business opportunities.
The volume of route clearance work has also been impressive – 12 bridges were reconstructed, six parapet schemes undertaken to meet electrification protection requirements and four footbridges rebuilt.
With such a change to the route, and in particular the introduction of 25kV electrification, a robust safety campaign has been launched to educate and protect neighbours and stakeholders. As well as traditional public safety events and mailings, there have also been targeted messages for a younger audience – the demographic most likely to get hurt on an electrified railway. The scale of the effort has been considerable and messages included an original film, 18, that has received more than 110,000 views on YouTube. A graphic novel, Eighteen, was launched at Comic-Con in November 2019.
Reflection
Overall, the works are a positive move forward for this sometimes less-than-high-profile route and, given the level of local housing development, both the main line and other services should see significant expansion with passenger numbers growing and line capacity increased.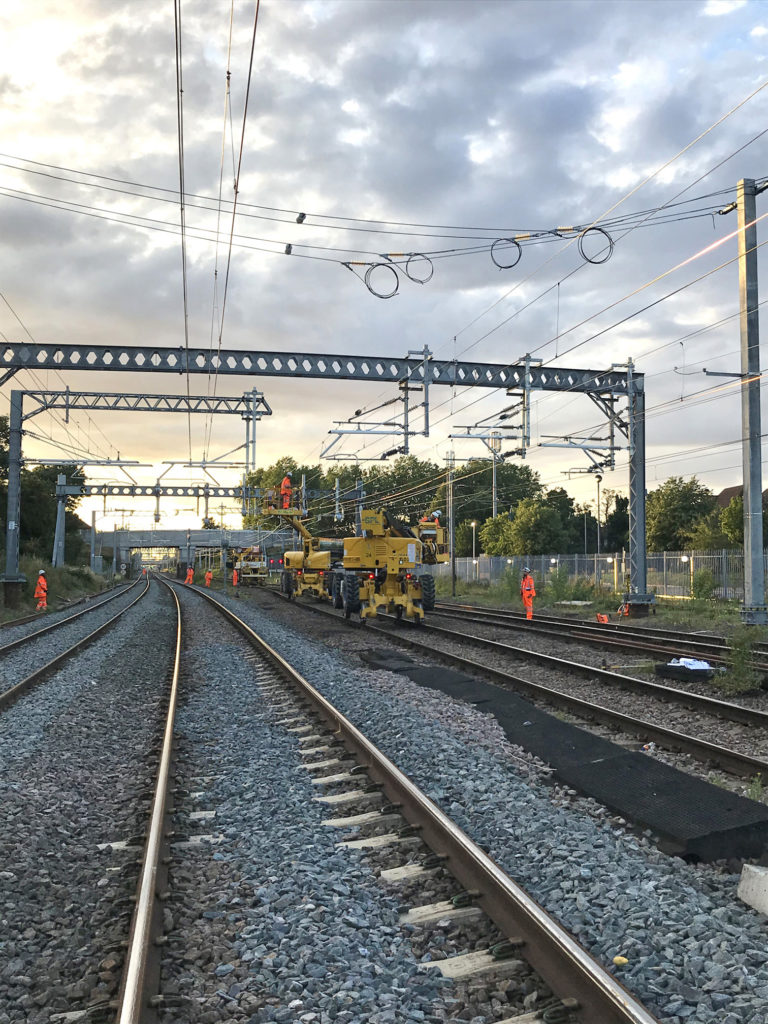 Gary Walsh, route director for Network Rail's East Midlands Route, commented on the scheme's progress: "This is a really exciting time for all passengers using the Midland Main Line as we start to see the benefits of many years hard work by hundreds of people across the rail industry.
"We're now working with our colleagues at East Midlands Railway to support driver training and the introduction of electric powered trains on the route, as well as carrying out final testing and assurance with the Office of Rail and Road. We're well on track to deliver significant improvements for passengers in 2021. We'll also be able to transport even more freight by rail, keeping lorries off the roads and supporting our economy to 'build back better'."
Lisa Angus, transition and projects director at East Midlands Railway, added: "The Midland Main Line upgrade has been made possible by the skill and hard work of so many people, right across the rail industry. As such, these latest milestones are an incredibly proud moment for all of us.
"However, we still have a huge amount of work in front of us to deliver on this investment and introduce the major timetable enhancements in 2021. Pleasingly, despite the huge challenges Covid has created for all of us, that is also on track and we look forward to achieving further milestones in the weeks and months to come."