Behind every train service is a maintenance regime, upholding safety, value, and reliability. However, while every operator will have a maintenance strategy, few are fully optimised. And, from cost savings to sustainability, the potential benefits of optimisation are far greater than you might think.
One of the most expensive aspects of the railway is maintenance. It's not uncommon for trains to cover 300,000 miles in a year, carrying over a million passengers – and this load comes with wear and tear. Without a robust maintenance regime, the value of a train will plummet, curtailing its potential lifespan and undermining the owner's investment. Not only must trains be regularly serviced to ensure their reliability, but their safety must always be of paramount importance. No wonder, then, that maintenance is one of the most significant costs of running a train service.
Maintenance is essential
That's why optimising maintenance is so important. If your regime is too stringent, you may be over-servicing your fleet, raising costs and making it harder to run your service as your trains will be out of action more often than necessary. Not to mention the human factor risks of undertaking repetitive tasks, potentially leading to error. But if your services and overhauls are too sparse you run the risk of breakdowns, shorter train lifespans, and potentially even operational incidents.
Yet the potential benefits of maintenance optimisation are often under-appreciated. While all operators understand that maintenance is essential, not everyone is aware of the many knock-on benefits that accrue from fine-tuning schemes, integrating periodicities, and perfectly timing overhauls. While there's no such thing as a one-size-fits-all solution, there are a number of maintenance optimisation principles that can help calibrate the most efficient and cost-effective way to service your fleet while upholding the highest standards of safety.
Small changes, big benefits
Maintenance optimisation involves investigating the periodicity of all the different exams trains must undergo in order to operate on Network Rail's infrastructure. It's about ensuring that you're maintaining it enough to uphold safety and minimise breakdowns, but not so much that you're overspending or jeopardising your fleet availability.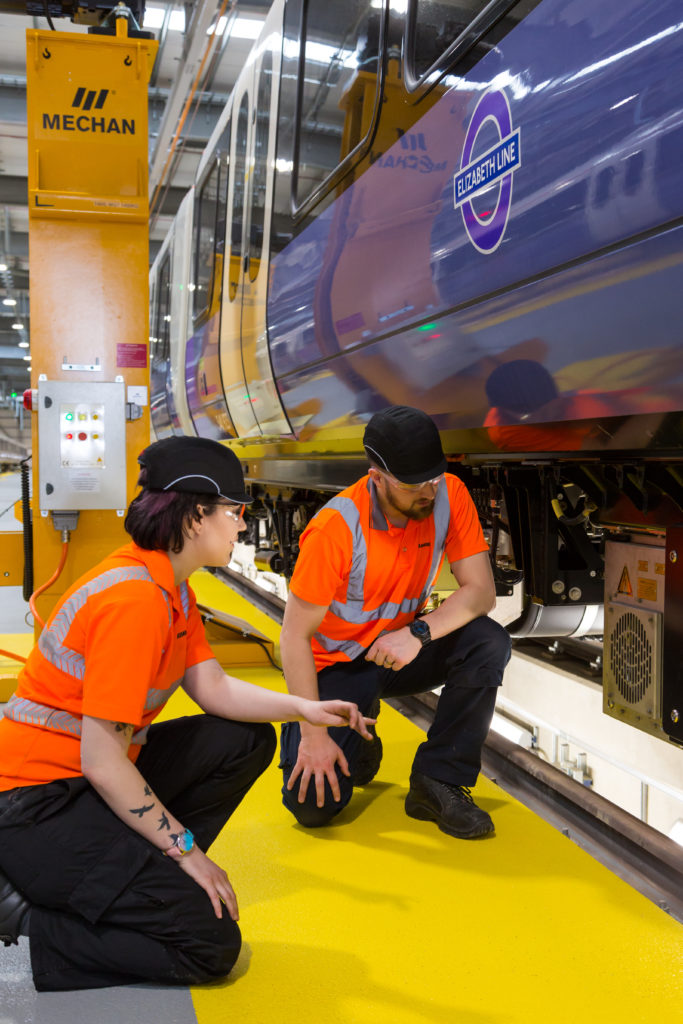 Since trains are complex machines, their maintenance regimes include a vast array of processes, testing and renewing many different elements. Take the brake pads, for example. Typically, a train may change its brake pads every 50,000 to 200,000 miles depending upon the type of train. However, if we can work out the optimal moment for this renewal, the potential savings are enormous. With a 12-vehicle unit (circa 384 brake pads), and a 50-unit fleet, changing the brake pads every seven months rather than every six compounds to a significant saving in cost and time. In turn, this efficiency improvement can potentially enable you to run more services.
And it's not just brake pads that need replacing, but a whole host of components, from bogies and wheelsets to engines, HVAC systems and doors. Over a 30-year lifespan, the savings from such minor adjustments can be vast.
These benefits extend beyond finances. Optimising your maintenance schedule can improve sustainability. Better maintenance extends the lifespan of train units, reducing the burden on the environment that invariably comes with de-commissioning old trains. At the same time, rationalising overhauls, refurbishments and component replacements helps to eliminate waste and ensure that every aspect of the train is deployed to its maximum utility.
Running reliably?
Every day, operators face the same challenge: how to complete their timetable while operating the correct train formations. An operator might have a fleet of 30 trains, but in order to uphold their service they'll need 27 of those trains to be operational in order to faithfully carry out their promised timetable. Taking them out of service for maintenance is costly. In passenger trains, the passengers must be compensated through 'delay-repay' schemes for delayed or cancelled trains. Freight operators may lose contracts if they cannot fulfil their obligations or miss a container ship sailing. Operators who consistently fail to uphold their services risk being fined or being issued with an improvement notice by the DfT/ORR.
The recently-published Williams-Shapps review promises to reshape Britain's railways. Although it remains to be seen how its recommendations will specifically impact the trains themselves, reliability, availability, and safety are going to be paramount – it's how operators will be judged. Maintenance optimisation can help operators to achieve higher levels of availability. Even ensuring that you have one more vehicle available can be the difference between running a service or cancelling it.
Maintenance must, therefore, always compliment the operational timetable and vice versa. That way, operators know what availability they want to hit and can judge how it impacts safety and reliability. Aligning maintenance and operational strategies improves the passenger experience while preserving the maintenance activities of the train and ultimately the lifespan of the train itself.
Individual requirements
Maintenance efficiencies usually boil down to either (i) extending a maintenance regime or overhaul, leading to greater availability; or (ii) reshaping the structure of the activities themselves, potentially making better use of condition monitoring equipment, to better utilise the available 'downtime' for each train, again enhancing availability. But every train is different. Each train should be individually assessed for its own performance levels.
The older a train is, the more operators tend to know about its particular needs. With failure data gathered over a number of years, operators can identify patterns which demonstrate where the risks are likely to be, informing their regime with historical information. And, if they have the right support, they can challenge service and overhaul regimes so that they're calibrated to the exact needs of each train which, in turn, can improve availability, reliability and cost. This is always based on a risk-assessment approach, so that safety is never compromised.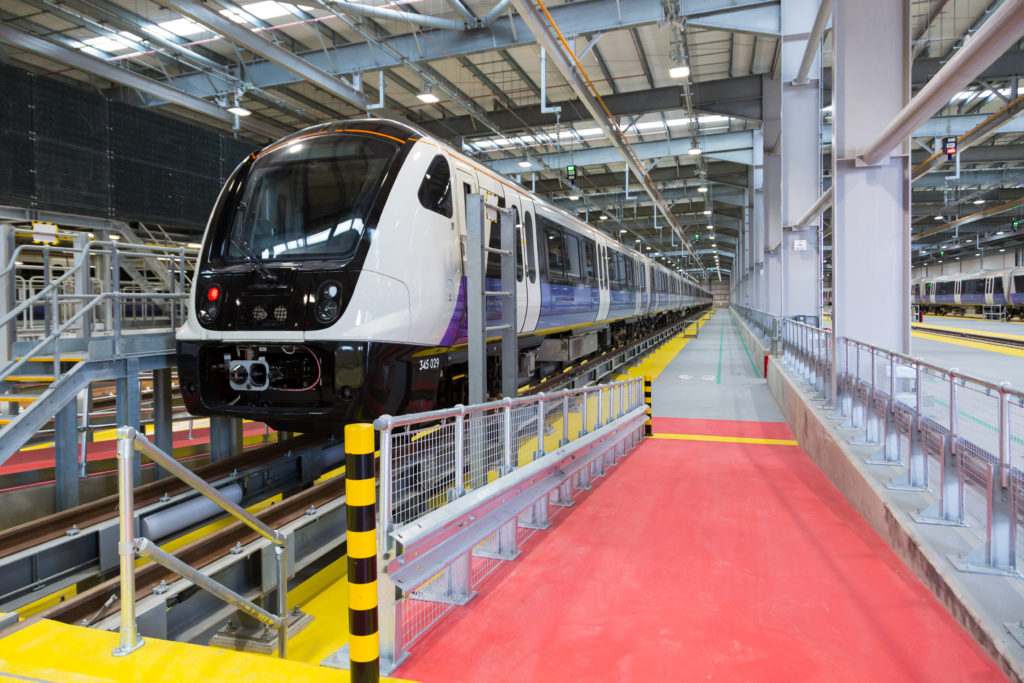 Depot gospel
Trains don't operate in isolation. They rely on a vast infrastructure, including servicing and fuelling points as well as depots. For many operators, depots are crucial to their fleet's maintenance. Yet they often encounter problems when trying to expand. If you enlarge your fleet with new trains, how are you going to maintain your legacy units while also adding new maintenance points to the existing facilities? Expanding the depot is not always an option and building a new depot doesn't come cheap, and that's without considering the difficulty of finding a suitable location and gaining the appropriate planning consents.
That's where maintenance optimisation can help. By fine-tuning the maintenance regime of your existing fleet, you can often free up valuable depot space for your new trains. Finding the right level of maintenance can push up capacity, making room for new units. Aligning periodicities is key. The art of integrating different maintenance regimes enables expansion without always having to redesign the depot layout itself.
To do this, you need a deep knowledge of how depots actually operate. For instance, how will it affect working hours and how will the staff respond to revised shift patterns? And how does that impact your maintenance strategy? Some depots are still relatively unionised. Knowing the landscape helps to intelligently shape maintenance, while engaging with staff representatives, and informing operators and vehicle owners so that they know the most effective way forward.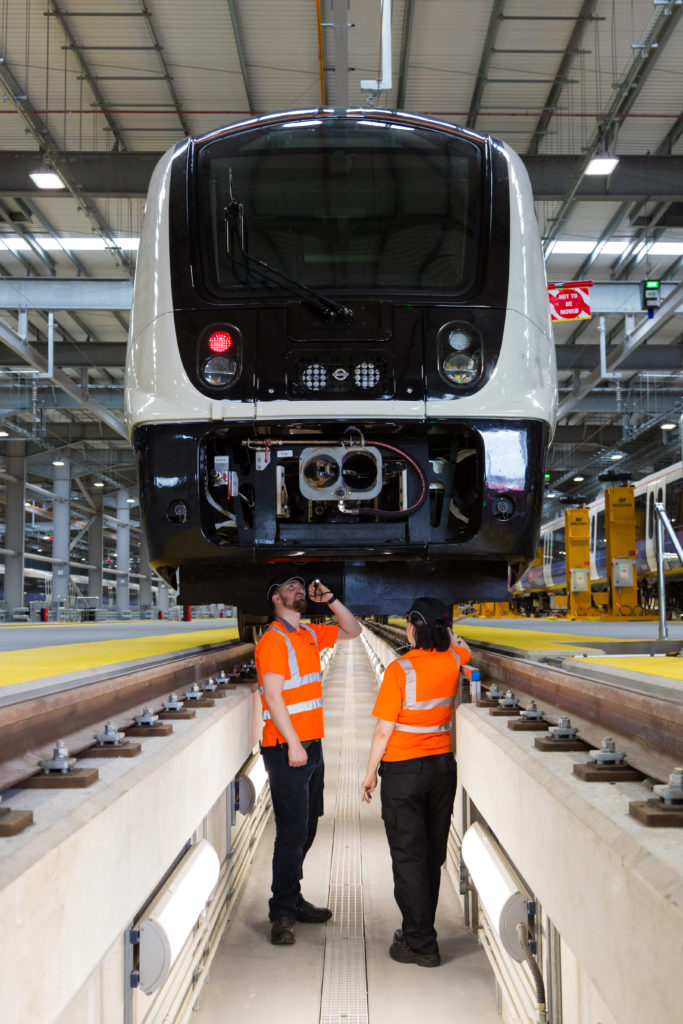 Making maintenance better
Clearly, optimising maintenance is complicated. A wide variety of stakeholders, a complex owner-operator system, the limitations of the infrastructure, the idiosyncrasies of particular trains, the changing demands of regulators, staff consultation, and the continuous need for impeccable safety standards: all of these must be carefully balanced when designing a maintenance scheme.
That's why Atkins' approach is based on both risk-assessment and a deep knowledge of trains, infrastructure, and industry. When helping clients to optimise their maintenance regimes, Atkins tap into the knowledge of our engineers, who specialise in bogies, engines, wheelsets, corrosion, HVAC, and more. Each particular component is properly assessed by those with the right expertise, informing the overall maintenance strategy.
Atkins also know the vehicles themselves. Having worked on the whole unit lifespan, and know each phase well – this knowledge can be extrapolated to understand how the vehicle is likely to perform for the rest of its service. With newer vehicles, we have procurement teams who have helped our clients negotiate for, commission, and buy them. In some cases, we even helped to write the specification of the train itself. Our staff have been depot managers, vehicle engineers and system specialists, giving them a good understanding of how they operate. This frees up other staff to focus on defect improvements, upgrades, design improvements, or refurbishment, improving the overall safety and reliability of the train.
The rail industry is volatile. It's dependent on a matrix of owners, operators, regulators, and supporters, while also being vulnerable to changes in political attitudes and unpredictable events like the Covid-19 pandemic. That's why it's absolutely essential to develop a robust maintenance plan that enables you to meet your timetable and operational needs, but with the flexibility to cater for the occasional challenges endemic to the industry.
SNC Lavalin and Atkins have decades of experience of helping optimise rolling stock operations and maintenance, bringing together their experience from hands-on working on mainline and metropolitan railways in UK, Denmark, Sweden, and Canada. They are always looking to work with operators looking for greater efficiencies – get in touch and find out how they can help to optimise your maintenance schedule.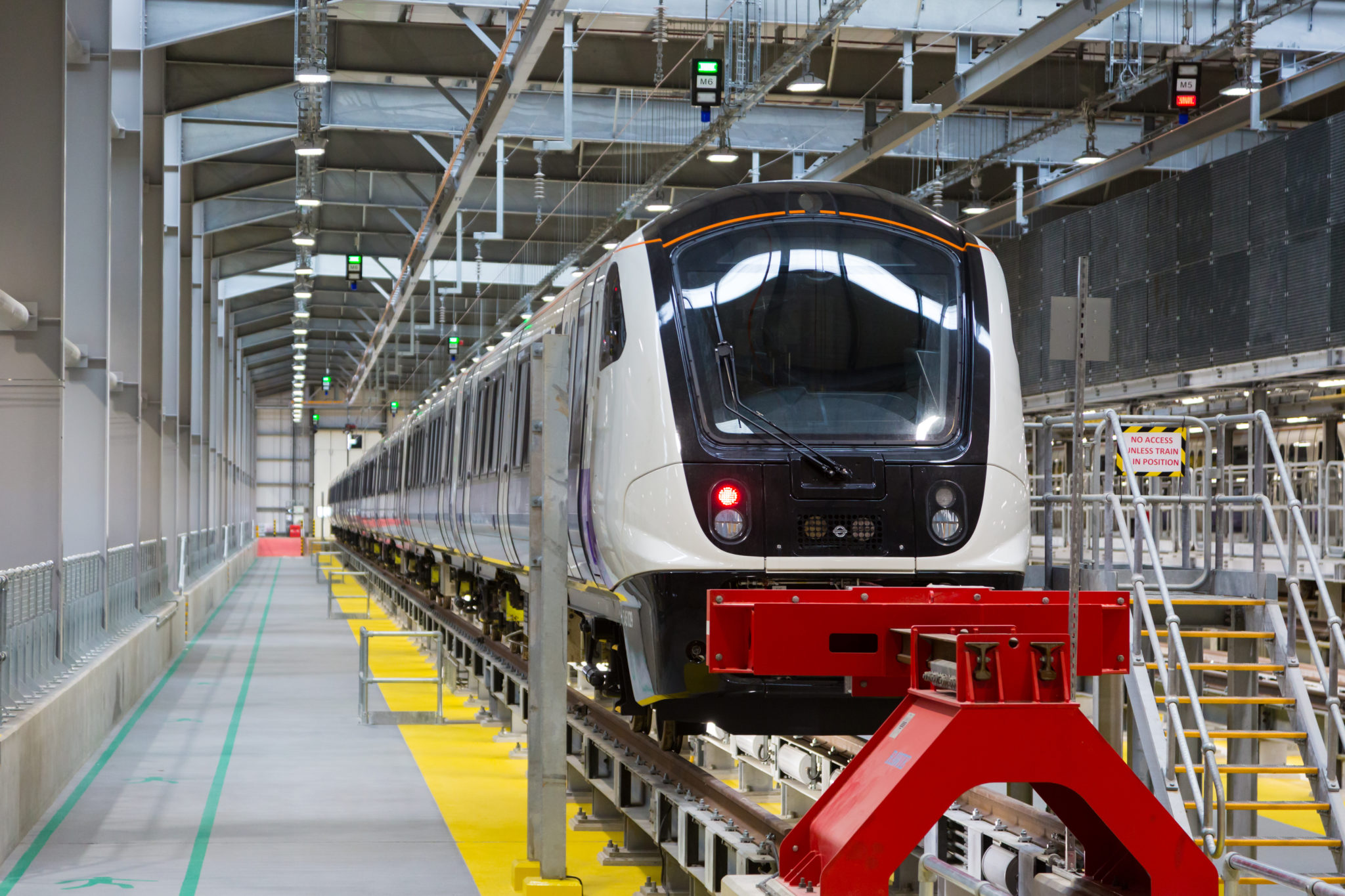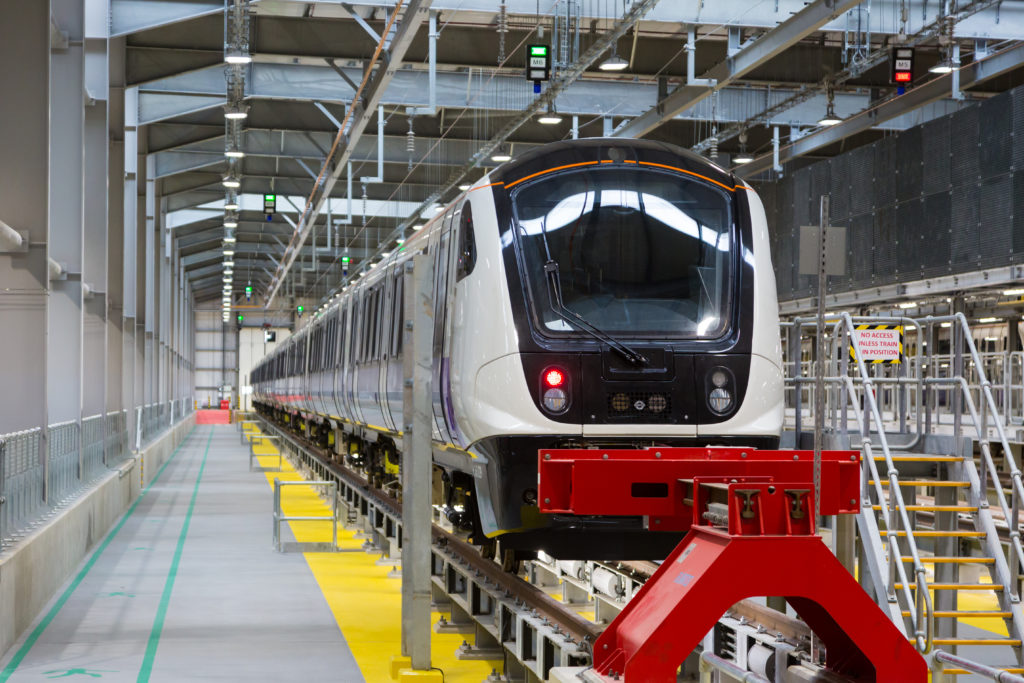 ---
Guest Author – Richard White