At this Light Rail Summit, the strong relationship developing between the UKTram, LRSSB and the ORR was evident. It was in October 2021, that ORR announced their review of LRSSB. This review is taking place as a direct result of a request by LRSSB's chair and CEO in a letter to ORR sent in May 2021.

The first recommendation in the RAIB investigation report into the 2016 Sandilands accident stated that: "ORR should work with the UK tram industry to develop a body to enable more effective UKwide cooperation on matters related to safety, and the development of common standards and good practice guidance". LRSSB was the result.
Recommendations two to six required the tram industry to work on a number of safety issues, and LRSSB took on this work on behalf of the operators. The key purposes of LRSSB are to:
Codify and develop standards and guidance to provide both support and guidance to its members.
Support the design, delivery and ongoing operation/maintenance of light rail systems in the UK and abroad.
Manage and assist in the collation and analysis of industry safety and risk data, and to provide a platform to help lower the level of risk in the member networks by sharing best practice and benchmarking data.
Ensure data and learning points are gathered from worldwide industry partner organisations to ensure best practice advice is shared whenever possible.
Ensure that ORR/RAIB future recommendations are acted upon industry wide.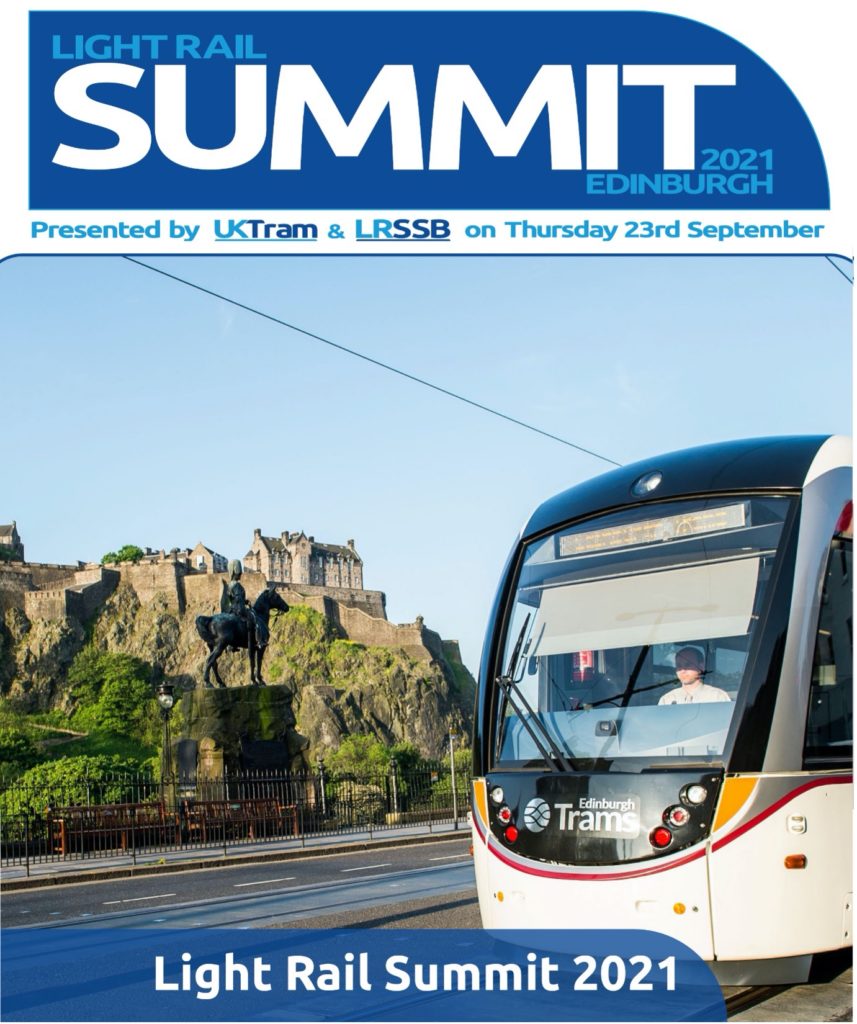 As ORR stated in their terms of reference: "As light rail becomes an increasingly important solution to the UK's urban transport challenges, the LRSSB has evolved into the central sector body responsible for coordinating advances in tramway safety and setting recognised industry standards."
The ORR review will act as a light touch "temperature check" of LRSSB's progress prior to a more comprehensive review at the five-year point following its formation in 2019. The review will involve all the tram operators and key stakeholders including customer representatives and trades unions. It is planned to be complete in the first quarter of 2022.
Carl Williams, LRSSB Chief Executive, commented: "When the organisation was first established, we invited the ORR to carry out a review of our initial work. It was agreed that this would take place during the first two to three years of LRSSB operations, and we welcome this evaluation process.
"Since Sandilands, the sector has worked tirelessly on fulfilling specific recommendations made by the RAIB, and the LRSSB has taken the lead in a number of areas. These include extensive research into the most appropriate driver inattention and speed monitoring systems, the development of a comprehensive framework for risk management and mitigation, and a sector-wide database for incident reporting.
"Further research projects, including studies of obstacle detection/avoidance, passenger safety and driver fatigue monitoring, are planned for the coming months.
"While much has been achieved in a relatively short period of time, there is still more to do, and we look forward to working closely with the ORR on the review as we strive to drive continuous safety improvements through standardisation, collaboration, research and shared best practice."