I have memories of seeing and, on occasions, examining level crossings in a number of European countries. Unsurprisingly, the safety record across the continent varies widely but, between 2014-2018, an average of 1.33 incidents occurred for every 1,000 track kilometres. Ireland and the UK perform best at 0.2, while Estonia and Slovakia are at the other end of the scale at 4.9.
Statistics never tell the full story, but nowhere appears to be quite as hazardous as India where trains operate on around 64,000km of railway with 40,500 crossings, equating to one every 1.5km. Indian Railways are looking to increase the number of crossings with manned barriers from the current 16,000. Crossings adjacent to canals have warning signs, but reports indicate that over 2,800 are open crossings, devoid of barriers and signage. Fatalities rose from 1,408 in 2018 to 1,788 the following year.
In Britain and Europe
Even in European countries, signage and barriers often look less substantial than those used in Britain. In decades past, groups of British Rail office staff worked exclusively on level crossings, ensuring they met the standards decreed by the then Railway Inspectorate and Department of Transport. Not only were the barriers and gates subject to a prescribed standard, so too were the road markings, signage and road approach visibility.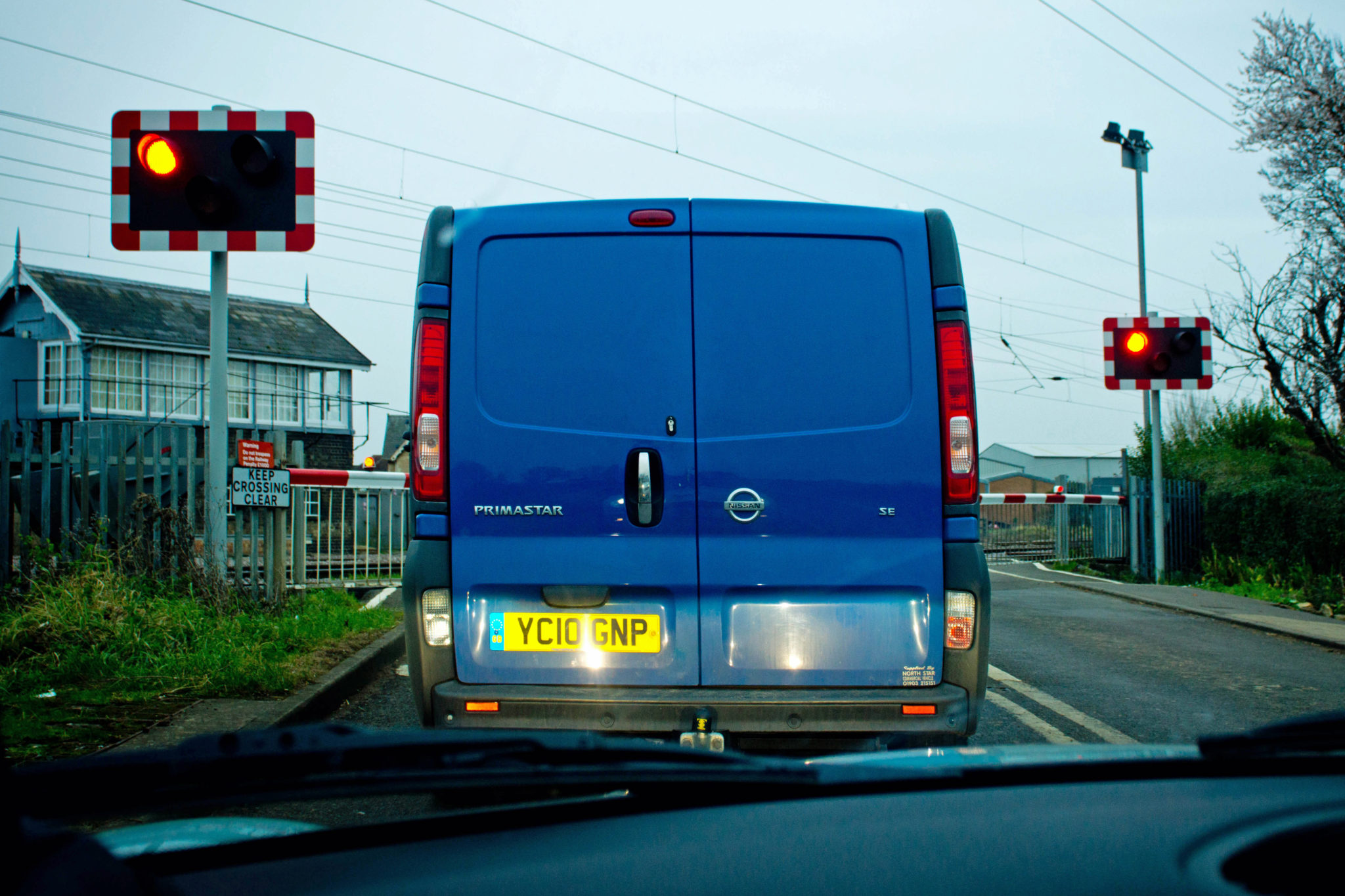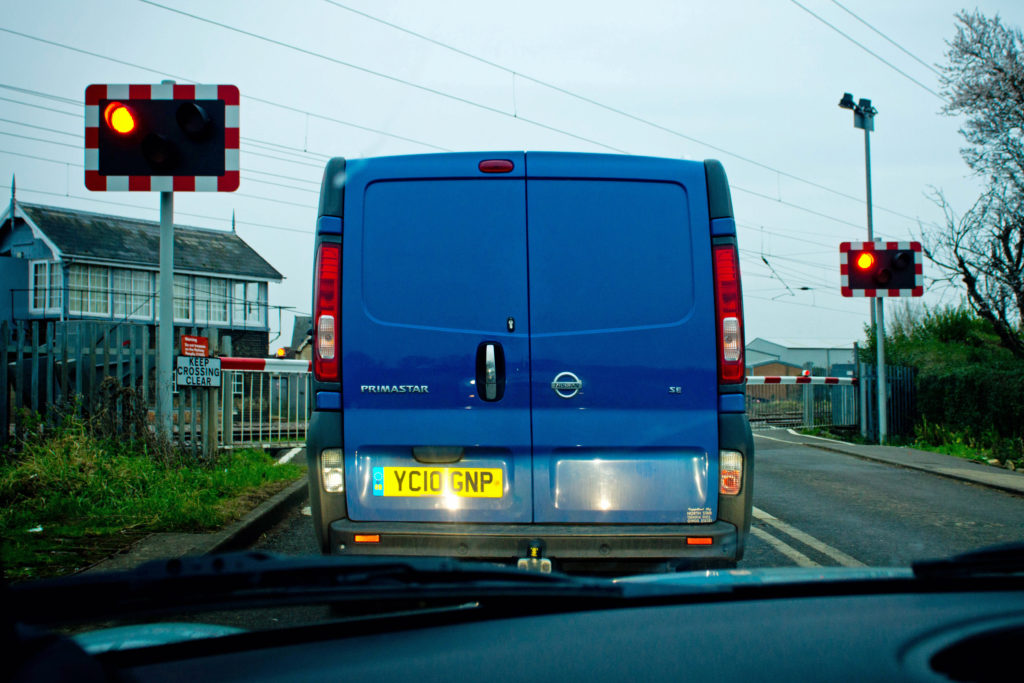 Generally, the number of fatalities at UK level crossings has followed a downwards trend over the past 20 years. Back in 2003/4, 11 pedestrians and five vehicle occupants lost their lives; in 2019/20, two pedestrians were killed but no vehicle occupants. There were however 316 near misses with pedestrians, the highest number since 2011-12.
For context, we have around 5,800 level crossings on main lines in Britain, with user-worked and foot crossings each amounting to around 2,000. We have over 800 automatic crossings and a similar number under manual control. In addition, 1,500 level crossings are found on our heritage and minor railways.
The industry's continued focus on this major risk area has seen the creation of enhanced, modelling tools using the latest intelligence. Safeguards such as obstacle detection technology have been deployed and red-light enforcement cameras installed. A cost-effective train-detection warning solution is being developed for footpath and bridleway crossings. These all add to previous performance improvements brought, for example, by the introduction of precast road surface units that fitted between and alongside running rails, and could be removed relatively easily to allow the track to be maintained or replaced.
Safety principles
In 2011, the Office of Rail and Road (ORR) published its 'Level crossings: A guide for managers, designers and operators – Railway Safety Publication 7' – usually referred to as RSP7 – which is currently in use. However, on 20th January this year, the ORR opened consultation on its replacement by a draft document entitled 'Principles of Level Crossing Safety', described as a guidance publication.
The ORR says that RSP7 can be difficult to use because it is long, prescriptive and contains information that is out-of-date or superseded. In particular, it duplicates information that is available elsewhere, such as in technical standards.
The new draft document is divided into four sections. The first describes the role of the ORR, while Section 2 deals with risk assessment. The following sections detail a total of 23 safety principles and are: Section 3 'Safe for the user', Section 4 'Safe railway' and Section 5 'Safe highway'.
The ORR has said that its aim is "to support the assessment and control of risks at level crossings" and to provide a resource that supports "the design, management and operation of level crossings". My initial assumption was that the ORR's intention was to step back and let crossing owners take greater responsibility.
ORR webinar
Rail Engineer joined 40 individuals who were invited to attend an ORR webinar on 23rd February. The speakers from the ORR were Tracy Phillips – Head of Safety Policy and Corporate Support, Paul Appleton – Deputy Director, Railway Safety, Clare Povey – Principal Inspector of Level Crossing Strategy, and Dawn Russell – Senior Policy Manager, Railway Health and Safety.
Paul, with 20 years' experience as an inspector, said that the intention was to replace the current prescriptive and rigorous rules with improved risk assessments. Local authorities and others have been involved in steering groups and new technologies are providing options for pedestrian crossings.


Clare Povey reminded us of the ORR's role, with their 300 professional staff operating from six offices, including one in Scotland. She described the ORR as an "independent, non-ministerial UK Government Department". Of RSP7, she said it was in need of revisiting and replacing by a system with a wider scope. Although it will be withdrawn, she suggested RSP7 should continue to be used by others and be adopted as an industry standard.
Dawn Russell said that the withdrawal of RSP7 was part of a wider review of ORR-published information and reminded us that the safety of users, the railway and the highway are paramount, as well as discouraging trespass. She spoke of the need for collaboration to improve understanding of users and how they behave, and the ORR's intended move away from categorising crossings.
Reassuringly, we were told that the ORR is developing "two or three more case study-based guides" which will be made available on its website in future.
Question time
Questions were limited to those submitted in message form as the presentations were made and, for the most part, were of a practical, site-specific nature posed by council highways staff. Barrier down time, signalling delays, planning legislative requirements and the challenges posed by bridleways and private roadways all were mentioned.
The speakers reminded us that the long-term aim is to eliminate all level crossings, although they acknowledged that this is not a realistic objective.
With the replacement of RSP7, the Rail Safety and Standards Board (RSSB) will provide further information for the ORR website. Interestingly there were no references to light rail or tram crossings.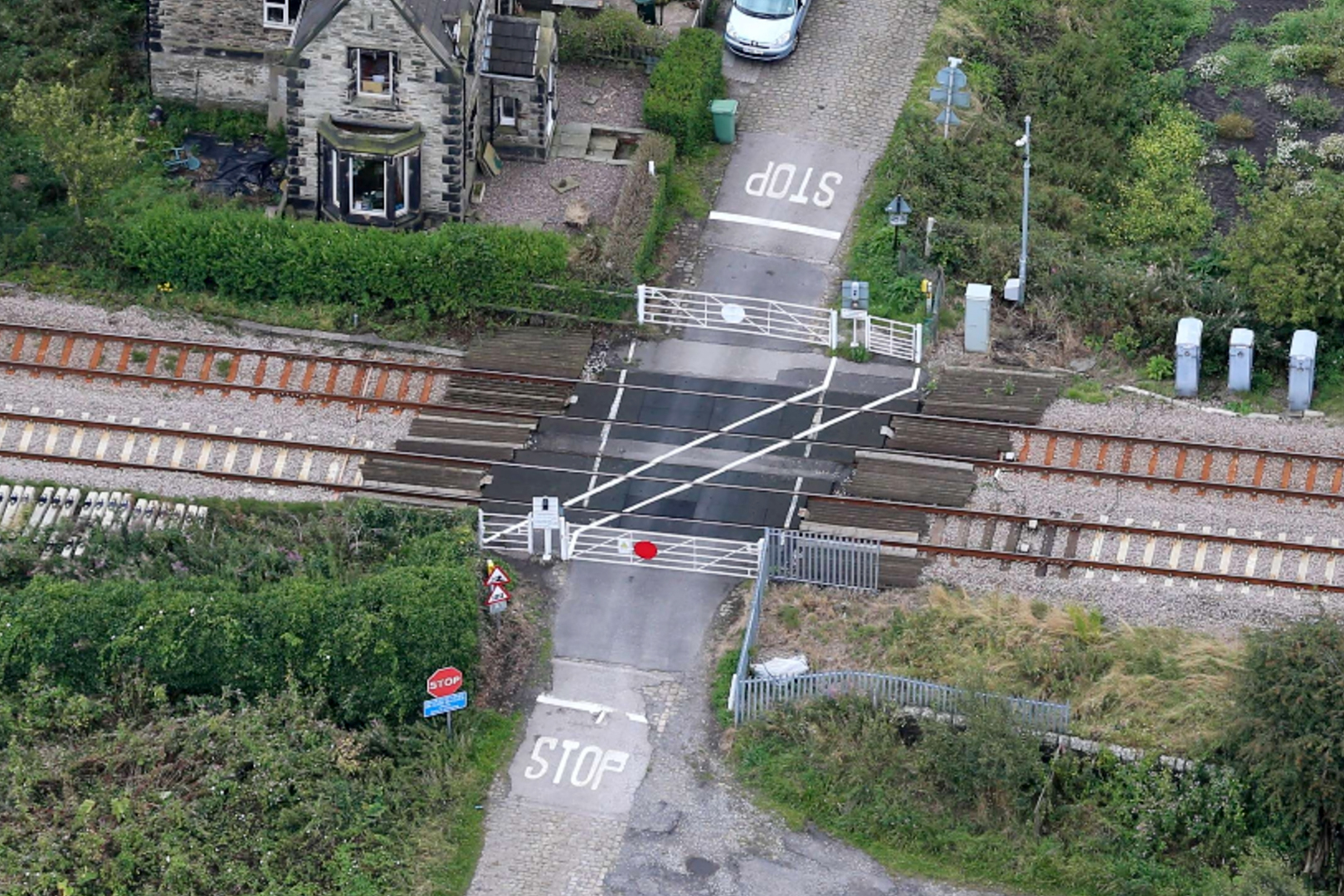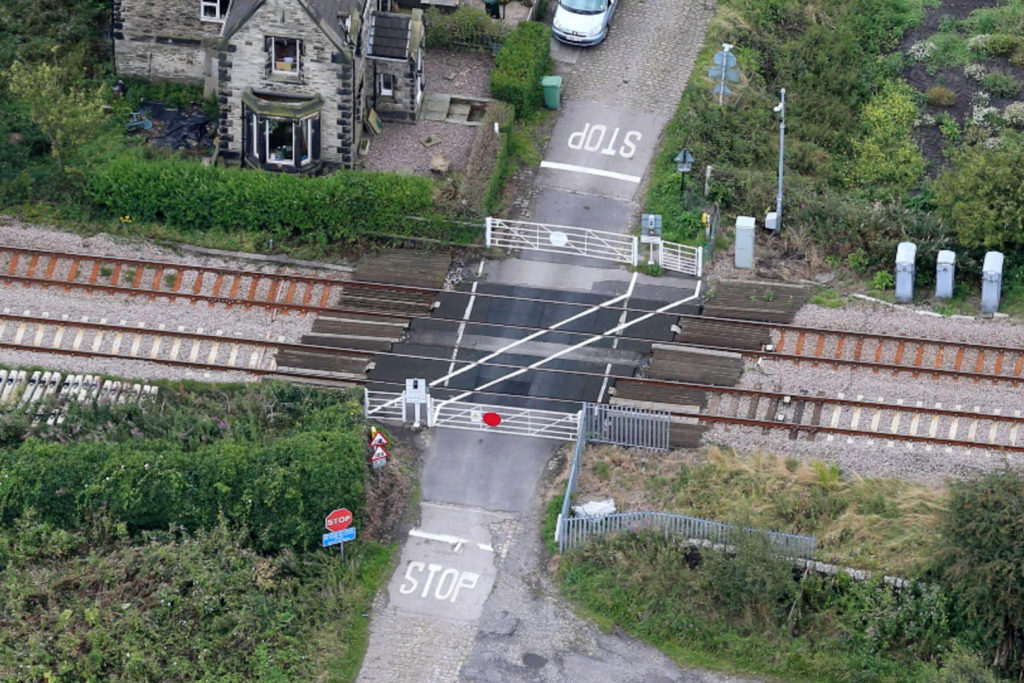 The delivery conundrum
Reflecting after the session, I concluded that the ORR will be stepping back from leading, even through the recommendation of factors to be taken into account when specifying safety systems, and installing or upgrading level crossings. How will this affect crossing safety? Perhaps only time will tell.
One area that the railway cannot easily influence is changes in road traffic which can increase existing hazards or introduce new ones. Vehicles have generally grown in size over the years to provide more capacity and push up productivity; the pressure on delivery drivers has increased, with the number of drop-offs and collections influencing their pay. And they often come from further afield, with little local knowledge. Although satnavs are much more reliable these days, they can direct vehicles down lanes for which they are not suitable, sometimes with tragic consequences.
In years gone by, post vans were regularly driven by locals who would also collect mail in country areas and might well offer to deliver other small items to householders. These drivers knew about the hazards of occupational level crossings on their patch, how they were operated and what to look out for. That knowledge has largely gone.
The closure option
We still have many under-used level crossings and Network Rail is rightly pursuing a programme to "reduce the risks that level crossings pose to the public, passengers and rail industry workforce".
A good example is the proposal to close two crossings in Burscough, West Lancashire, to motor vehicles and realign the routes for pedestrians, cyclists and horse riders to shorten the time they spend on the tracks. Affected are Shaws level crossing on Sutch Lane and Crabtree crossing on Crabtree Lane.
Network Rail has said that "this will improve safety for everyone and reduce the risk that level crossings present to passengers and crossing users". They also state that, when implemented, "the maintenance and operation of services between Wigan and Southport will be easier and costs will be reduced". Local MP Rosie Cooper recognises that the changes may prove inconvenient for some, but "safety has to come first".
In many parts of Britain, industrial development and new housing have taken place, swallowing previously quiet and remote level crossings so that road traffic far exceeds the original design remits in terms of types, weights and frequencies. In some places, replacing a crossing by an overbridge or underpass may be a reasonable option, but elsewhere is often difficult to justify.
The way forward
The draft ORR document recognises the importance of all parties working together to assess level crossing risks so that opportunities can be taken to eliminate hazards where possible. Early engagement and consideration of solutions from different perspectives provides better opportunities for innovation in risk management. Crucially it makes clear that good level crossing design understands the needs and limitations of the user, taking into account normal use, reasonably foreseeable human error and deliberate misuse.
The consultation period on the new principles ended on 26th February. Publication will follow consideration of the responses which will all be published on the ORR website.