Specialist railway contractor and plant hire company Railcare presented its innovative new MPV (Multi-Purpose Vehicle) at its head office in Skelleftehamn, Sweden.
Similar to other Railcare machines, the latest one is equipped with self-propelled vacuum pumps, hydraulics, and control cabins enabling the vehicle to be used as a complement to Railcare's vacuum excavator, snow melter, and function as a towing vehicle for, for example, ballast wagons during track work.
However, what makes the MPV unique is that it is battery powered.
At the unveiling, in the presence of Minister of Infrastructure Tomas Eneroth, Minister of Employment Eva Nordmark, and Västerbotten's County Governor Helene Hellmark Knutsson, Railcare Group CEO Daniel Öholm said: "I am proud that we are the first to produce a maintenance machine for the railway that is emission-free and with the same high performance as our other machines. It is a unique product where we at Railcare can contribute to a more sustainable future."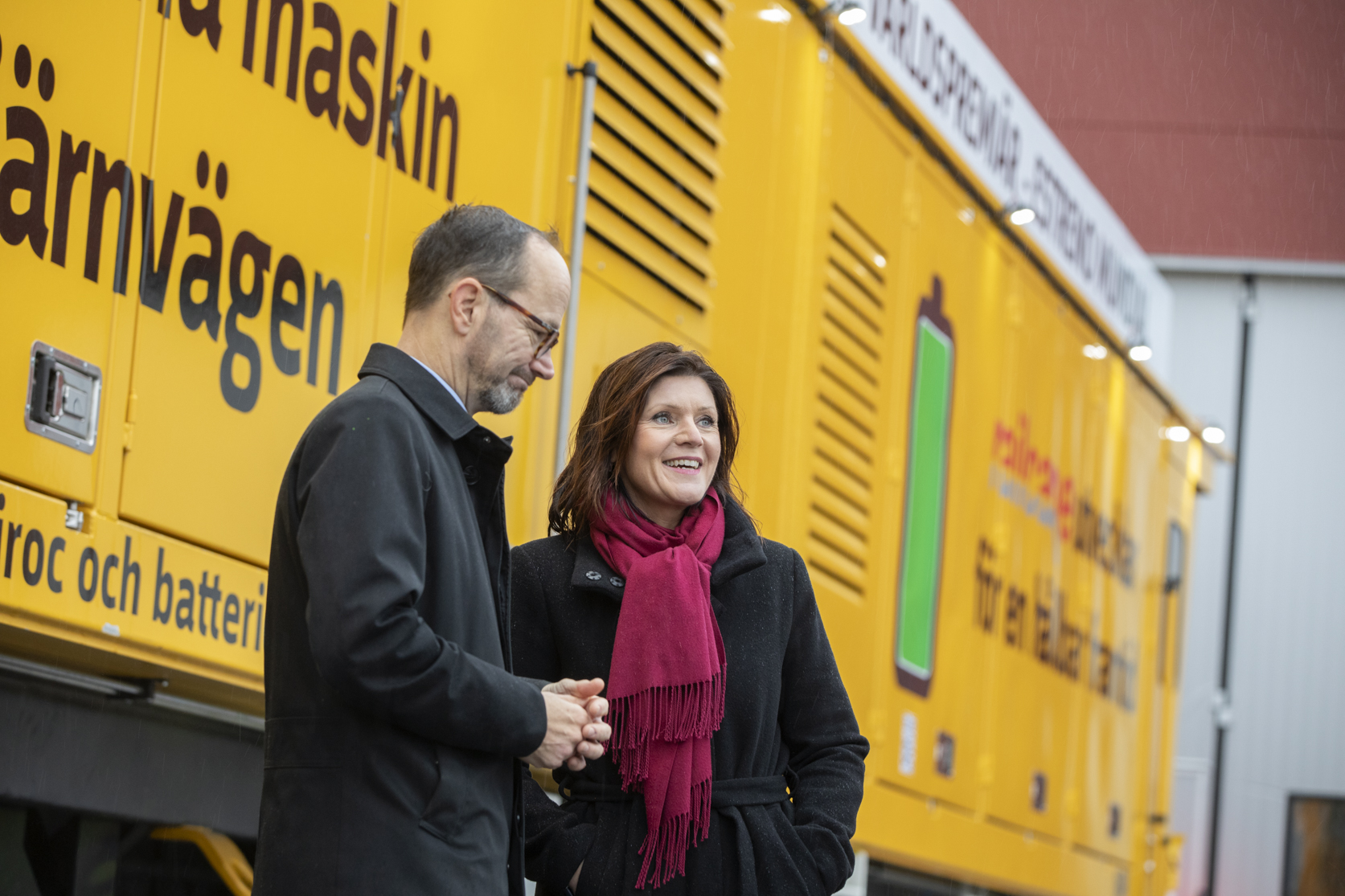 Railcare's partners in the project were also represented. Emad Zand, president of battery systems at Northvolt, and Erik Svedlund, head of marketing at Epiroc, talked about electrification on a larger scale within the industry.
The MPV is the first of its kind and there are no other battery-powered maintenance machines for the railway of this size. The capacity is equivalent to thirty electric cars and one of the biggest advantages of battery operation is that the noise levels are significantly reduced.
"It is exciting that we are the leaders in the development of battery-powered maintenance machines for the railway," Daniel Öholm continued.
"Our customers around the world have a huge demand for this type of solution. Especially in city centres, tunnels, and mines where exhaust fumes and noise levels are a big environmental problem. This machine will be a game-changer for the entire railway industry."