The Railway Industry Association has announced that its former director-general Jeremy Candfield passed away on Sunday 1 November, following a long battle with Parkinson's disease.
Jeremy was director general of RIA from 1998 until his retirement in 2016.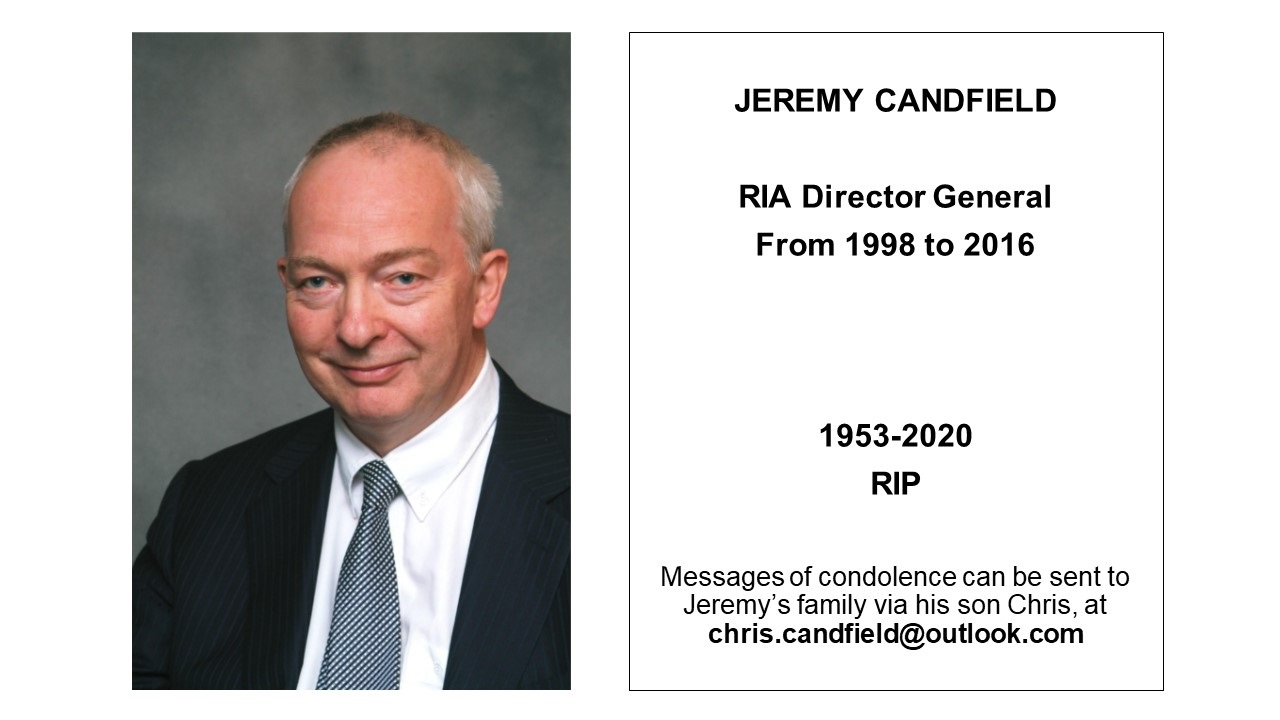 Darren Caplan, RIA Chief Executive, said, "Jeremy Candfield was my predecessor and led the Railway Industry Association with distinction for 18 years, over a truly transformational period for both RIA and UK rail.
"He was incredibly well known and regarded across the RIA membership and throughout the railway industry. On behalf of Team RIA, our members, and the wider industry, we send our condolences to Jeremy's family. Jeremy will be sadly missed by all those who knew him."