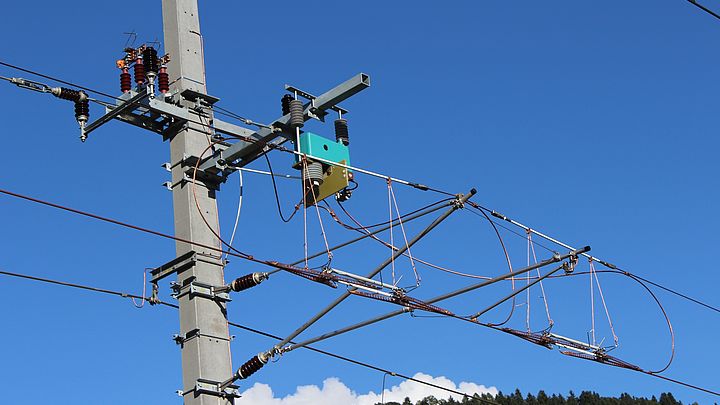 Take a look at a typical section of overhead line equipment (OLE) and you will see a mass of wires, masts and crossbeams. But, look a little closer, and you will see all the other pieces that actually bind it all together. They reinforce this mechanical engineer's view that electrification is simply mechanical engineering, but with more copper than usual!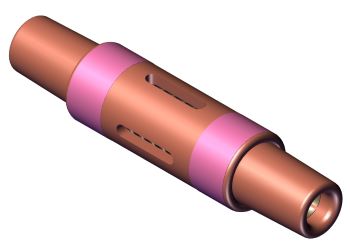 What do you do when you need to terminate one end of a 25kV conductor wire? You connect it to conical coupling or a forked collar socket, of course. You want to support the wire? Use cable dropper clamps with one of a variety of cable dropper solutions using straps or wire.
Your writer learned all about this and a lot more when talking to Paul Culnane, who has been managing director of Arthur Flury (UK) for the last nine years.
Arthur Flury AG is a Swiss company that is 99 years old, based in Deitingen, roughly halfway between Bern and Zurich. It manufactures and supplies precision OLE components for railways, metros and trams to over 40 countries around the world. The UK subsidiary is based in Milton Keynes, a convenient location to access the majority of the country; something your writer can confirm.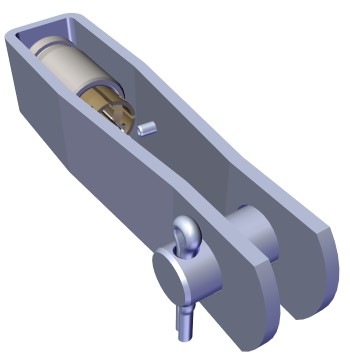 For someone not familiar with the components of OLE, it was a surprise to see how substantial some of the components are. Simple devices such as clamps to splice two wires together can easily weigh over a kilogramme, since the mass of contact wire, catenary wire and all the components to connect and support them is significant.
Paul explained that the component parts his company supplies are, largely, conservatively designed and many customers have been installing the same reliable products on jobs for decades against these trusted specifications; confidence and dependability is everything.
Arthur Flury's main customer in the UK, Network Rail (and contractors working on its behalf) has specified these parts in all the OLE designs it uses, be it from the OLEMI (Overhead Line Equipment Master Index), series 1 or series 2. This involves compliance with international standards and having been through Network Rail's rigorous product acceptance process.

Droppers
Paul explained that simple compliance is often not enough, using as an example the TF5 dropper (the vertical cable that supports the contact wire from the catenary wire (pictured)). EN 50119 – Railway applications – Fixed installations – Electric traction overhead contact lines – requires that manufacturers must do a type test demonstrating that the dropper must survive for two million flexing cycles without damage or breakage.
What the standard doesn't specify is the dropper length that has to be used and, in a mechanical test such as this, the longer the dropper, the lower the strains will be. The length of droppers varies significantly and, to ensure compliance to low system heights, the TF5 has been successfully tested with a short length of only 350mm.
Paul also described the requirement for a pull-off force of the dropper wire from its clamp of 3kN. In the real world, however, the vertical force on the clamp is only one of the forces at play, and the design illustrated shows how strain is minimised on the clamps.
Materials
The conversation turned to materials. OLE, couplers and clamps all need to have strength and good electrical conductivity, and Arthur Flury specialises in copper-nickel-silicon (CuNiSi) alloy; the detailed composition and manufacturing process of which is a closely guarded secret. This material allows appropriate clamping forces whilst conductivity is a little different to copper.
Of course, it's not just the manufacture of the alloy that needs to be considered, but the right choice of manufacturing process for the component. For example, components required to have good tensile strength are not good candidates for casting, even though the manufacturing process is fairly inexpensive. Cold forming – as perfected by Arthur Flury – offers much better manufacturing tolerances and product performance, but also requires a greater investment in manufacturing equipment and a more highly skilled workforce.
Clamps, splices, couplers and droppers are comparatively inexpensive components, bought in the hundreds or thousands. However, at the other end of the scale, section insulators and neutral sections can cost many thousands of pounds. These components have been the subject of some considerable innovation.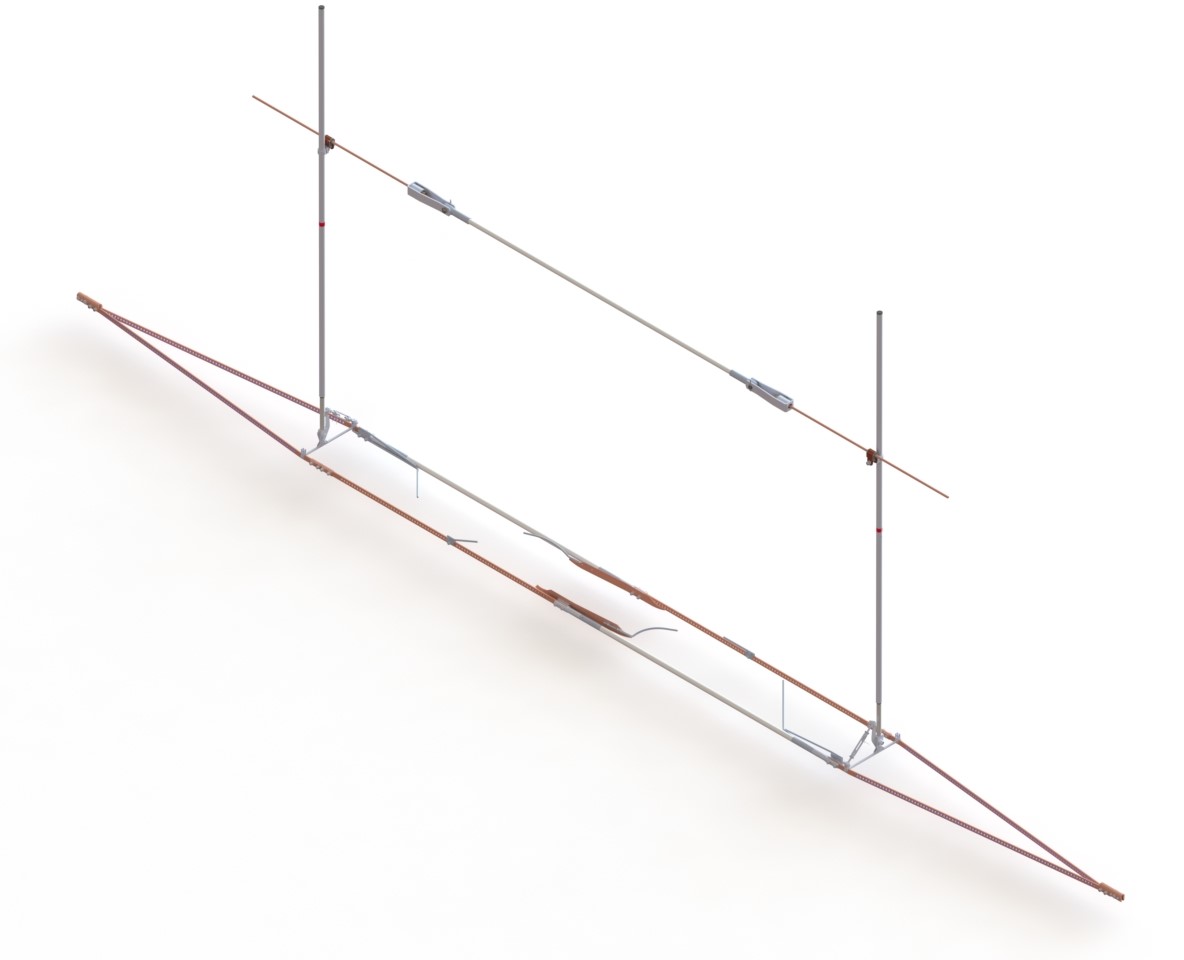 Section insulators and neutral sections
Section insulators and neutral sections have traditionally been comparatively heavy components and can impede pantograph movement.
Consider a pantograph moving along a plain contact wire. The upward force of the pantograph is balanced by the resisting force of the wire, generated partly by its mass and partly by its tension. A section insulator is many times the mass of plain wire and the pantograph sees this as a significant and sudden increase in resisting force. This is also true of neutral sections.
Arthur Flury has developed solutions that are both lighter and use spring droppers to minimise the impact of these devices on the passage of pantographs. The newest version of a neutral section uses in-line insulators on which the pantograph bears, which are significantly lighter than the more traditional designs.
Paul mentioned that the design of the neutral sections and section isolators was iterative, as accurate vertical forces imparted by the pantographs could only be obtained from prototype trials and were found to be significantly higher than the original estimate.
Logistics
The conversation turned to the process of obtaining the right parts. As a matter of course, Arthur Flury has accreditation to ISO 9001, 14001 and 18001, for quality, environment and occupational safety respectively, and maintains a list of its parts cross referenced to the part numbers for the various OLE series and the Network Rail Product Acceptance Numbers.
As is normal for manufacturers of specialised but standard components, a significant pre-sales task is to advise clients – usually designers – on which of many options is best for a particular application; for example – is a forked collar socket or an eyelet collar socket best for "this" task?
This leads to orders that typically have six to eight week turnaround, although Paul did say that the company will always make its best efforts when faced with a genuine emergency.
There are weekly shipments from Switzerland to the various sites around the country. This prompted the inevitable question about Brexit, even though Switzerland is not in the European Union. Paul explained that there is a bilateral agreement between Switzerland and the UK to maintain tariff free trade and that international freight forwarders have identified the use of alternative ports, to mitigate any possible risk of delays at the France/UK border.
The final word goes to Paul: "From product specification, through component selection and finally to delivery, Arthur Flury is here to support our clients' needs and offer maximum customer satisfaction."
Enough said!
---
This article first appeared in Issue 177 of Rail Engineer, Aug/Sep 2019.