With an unprecedented number of new vehicles ordered since 2010 – over 8,000 – and with more orders to come, getting them safely, reliably and efficiently into service is a priority. Challenges with testing, acceptance, software, stabling, depot facilities and long fixed formation trains were recurrent themes at a recent IMechE's Railway Division seminar and, sadly, even new train introduction was not a Brexit free zone.
But the speakers were in an unusually candid mood and the overall conclusion was "could, should and must do better". No one actually used the word "crisis", but "late", "more costly", "more risk" and "not performing as well as hoped" were all terms that featured in the presentations.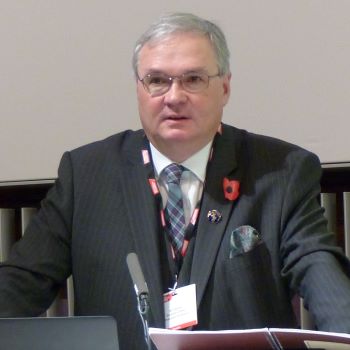 The session was kicked off with a keynote speech from Bill Reeve, director of rail at Transport Scotland. He said he was embarrassed by the record of new train introduction over the last few years and it was an inconvenient truth that the last three rolling stock projects sponsored by his department, and those for Northern and TPE where he is independent chair of the Rail North Partnership, had all been late and had suffered teething troubles. This had led to customer and other benefits – service quality, improved accessibility and introducing retention tank toilets – being delayed.
As an engineer himself, Bill said that he understood that things can go wrong, but emphasised that Ministers do not understand why rolling stock suppliers appear to promise what they cannot deliver. Moreover, Ministers remember these problems when they determine the next round of investment, despite rail's great advantages in delivering for climate change and economic regeneration.
The rail industry often fails to recognise that it is in competition with other transport modes, and that road in particular is working hard on the key challenge of decarbonisation and the opportunity of autonomous vehicles – "with comfy seats too", he added.
He said that the industry can and must do better. If it does, it is pushing against an open door in terms of building customer satisfaction, adding that the new sleeping cars are very comfortable and are timely as people are increasingly talking about "flight shame" and "rail bragging".
Bill cautioned that the current UK rolling stock boom can only lead to bust. The programme represents approximately 50 per cent of the current fleet and, although some of these trains are intended to increase the fleet size, procurement at anything like the current rate would surely lead to a nominal train life of some 14 to 20 years, with a terrible embedded-carbon impact.
Bill moved on to what he called the compatibility challenge – gauging, EMC and power. He did admit that government is at the heart of the challenge, as incentives between the infrastructure manager and the train operators had often been misaligned. He illustrated the problem of misalignment when he talked about gauging, a process that had become unnecessarily complicated, adding delay and cost as Network Rail had been incentivised to measure the gauge but, if non-compliant, was not incentivised to fix it. Scotland's CP6 high-level output specification required Network Rail to develop a Scotland-specific gauge and, over five years, bring the railway into compliance.
Bill concluded by speculating that the output of current reviews might well recommend simplified processes, aligned incentives and joined up railway undertakings. Such a move would lead to problems and issues falling away as people tackle problems in teams.
Bill's insightful remarks were in stark contrast to the afternoon keynote from a representative of the DfT, whose bland comments contributed little to the day's deliberations. As parliament was due to be dissolved two days later, perhaps it was a case of early onset purdah.
New Train Introduction
The main sessions covered the challenges faced by teams introducing new trains onto their parts of the railway, with very different presentations from Govia Thameslink Railway (GTR) and Siemens, CAF, Direct Rail Services (DRS), Irish Railways and Abellio Greater Anglia (AGA).
GTR/Siemens Class 700
Dave Hickson from GTR and Hans Benker from Siemens reviewed lessons from the Class 700 fleet introduction onto the Thameslink routes, as seen above. This was the second biggest individual order in UK history, a total of 1140 vehicles made up into 115 trains, in a programme from start of procurement to final delivery lasting over ten years.
The sheer length of the programme brought its own problems. For example, it was only six years after procurement started, and one year after contract placement, that GTR was appointed, and the opportunity to influence important aspects of the train design had passed. Details, such as aspects of the cab design, led to issues with signal sighting that caused additional infrastructure cost.
In his presentation, Dave Hickson also highlighted the lack of retractable shoegear, which was vulnerable on OLE sections not used to seeing trains designed for third-rail use – high ballast and shoes don't mix well and the track team had to learn to keep the ballast below the lower gauge envelope.
That said, the complex programme was successful in that the last train rolled off the production line on time in 2018 and, by October 2019, the trains had accumulated more than 32.5 million fleet miles.
With such a large fleet, two new depots, many new stabling points and dependency on the Thameslink infrastructure programme, there were a huge number of risks to manage. Offsite testing at Siemens' test track was highlighted as a key benefit, something noted by others, but it was emphasised that offsite testing was not a substitute for the rigours of passenger operation.
As was seen during the aftermath of the May 2018 timetable 'challenges', driver training was a major challenge, both for stock and route learning. Stabling was also a major challenge during the transition process, when there were more trains on the network than usual. Also, Dave Hickson recognised the benefit of fixed formation trains for capacity but they lack flexibility; a defect in a cab cannot be "hidden" in the middle of an eight or twelve car formation.
Hans Benker highlighted the benefits and challenges of a software-driven train, in particular that Siemens can monitor service trains from the depot and improve predictive maintenance by collecting additional data, for example, door currents. The focus shifting from hardware to software does mean that adjustments are needed by both operator and maintainer since every train has a collection of sub-systems, each with their own operating system, application and communications interface.
Keeping software up-to-date is significantly affecting how change control is managed, needing a changed approach from both his organisation and from GTR the duty holder. He also reported that, whilst the configuration management system in use for the Class 700 trains has been superseded within Siemens, the old system has been retained for Class 700 in order to minimise risk.
CAF Caledonian Sleeper
Graham Taylor from CAF described the challenges of introducing the Caledonian Sleeper vehicles with passing reference to other fleets and some of the challenges brought about by the rapid growth of CAF's business in UK. The Caledonian Sleeper fleet is just 75 vehicles, with four different variants within the fleet. However, they are amongst the most complex trailer coaches ever built and, although the fleet size is small, and there are just two Up and two Down trains per night, it is a complex operation.
Each Down train consists of 16 coaches and splits en route; the Edinburgh/Glasgow Lowlander at Carstairs and the Inverness/Aberdeen/Fort William Highlander at Edinburgh. Similarly, the Up trains combine at the same locations. For the Highlander, some of the carriages from the Up services return from Edinburgh on the Down services. The Edinburgh splitting/joining is particularly complex, with some 22 moves being carried out each night.
Graham outlined some of the challenges that faced CAF as, effectively, a new supplier to UK heavy rail with little background in working with UK processes, particularly authorisation. The client had specified a bespoke and very specific design aspiration which was to be applied to a new vehicle platform. Moreover, some of the required standards specifically applicable to sleeping vehicles had not been used before and they were being interpreted for the first time. Examples were the emergency escape arrangements, and the control of heating and air conditioning to eleven individual compartments to very stringent limits. Finally, the stakeholder group was unusually large.
Some apparently simple activities became complex. In some instances, the vehicles could not be shipped to locations with rails, or their destination was unsuitable for lorry delivery, leading to complex logistics.
Finding space to commission and test the vehicles was a challenge – as an example, space was found for the TPE Mark 5 fleet in the former Manchester International depot built for Channel Tunnel night stock. Although this is alongside the Alstom maintenance facility (Mark 5 carriage maintainers), it was on the other side of a busy main line. Hence, a move from one location to the other could take up to four hours.
Space constraints led to offices being up to a kilometre away from the site of works and even Brexit intervened and some part-finished vehicles were delivered early to avoid 29 March.
Graham highlighted at least one bright spot in that CAF had fewer problems resourcing enough field engineers as they could draw in CAF's Spanish and other international workforce, which brought both new ideas and some challenges in that the international workers had to learn the acceptable UK practices. He also warned that the impending application of HM Revenue & Customs' IR35 rules to private sector employers might create some issues for hiring temporary labour.
Testing and commissioning of the Caledonian fleet was very involved, mainly due to the extensive operational network and despite the small train numbers. There was significant testing required, both of the carriages and their integration with the electric and diesel locomotives, and pathing was a significant issue on many parts of the railway.
Developing the test safety case was the responsibility of GB Railfreight (GBRf), which has the contract to be train operator for the sleeper service and so is the duty holder. GBRf, Caledonian Sleeper and CAF staff were all involved in the tests. Fortunately, some of the fault-free running was carried out on Spanish Railways, which reduced the requirement for paths in the UK. Graham was also pleased that CAF's software philosophy of modular software linked to the train platform's TCMS software, and a well-established internal software development team, leads to rapid deployment of regression-tested modifications where they are required.
Finally, Graham remarked on the acceptance/authorisation process, which requires a huge volume of soft deliverables, interspersed with different interpretations, sometimes a lack of alignment of goals. Also, signing a train off as safe and fit to run is certainly not the same as having a train fit to offer a high-quality service to demanding customers night after night. Fortunately, the trains are all now in service!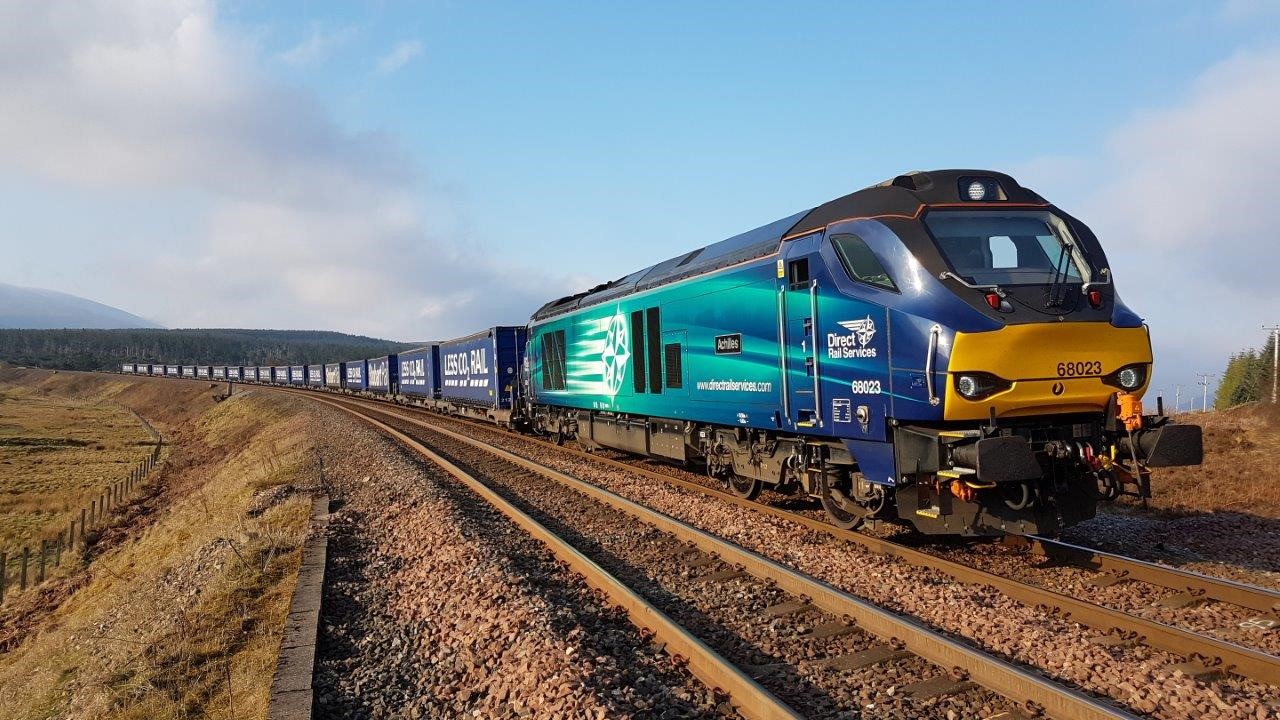 DRS Classes 68 and 88
Andy Martlew from DRS talked about the procurement and authorisation of Class 68 and 88 locomotives. His approach was refreshing. He believed firmly in engagement and relationship building with the supplier, with the operating staff and with Network Rail, that assurance is something that needs to be planned as part of the design, development and testing process, and that the customer – the Railway Undertaking (RU) – should be helping the manufacturer to succeed, especially where the manufacturer has limited UK experience.
He said he had been involved in vehicle procurement in British Railways and, as far as possible, had employed the same behaviours.
Andy talked particularly about the Network Compatibility process, emphasising that the RU must deal with this and, whilst elements might need to be done by others, the overall responsibility cannot be sub-contracted. This is particularly challenging for a freight operator that might want virtually nationwide compatibility. Once again, he emphasised engagement with Network Rail.
Using the example of gauging, Andy outlined how he worked with Network Rail to resolve an initial list of nearly 5,500 "tight spots" by prioritising, assessment and, if absolutely necessary, by modifying the locomotive gauge or by fixing the tight spot.
Andy stressed the importance and value of off-network testing. This allows a much shorter testing programme on the UK's crowded railway; a recurring theme of the seminar.
Placing the locomotive into service involves the engineering-operations risk assessment to ensure everyone understands the residual risks, that they are reduced to ALARP (as low as reasonably practicable) and that those responsible for controlling them understand their responsibilities, especially those exported to the operator from the design and construction phase.
Andy said that train crew and maintenance staff training is a much bigger challenge than many realise, and it is important to hold their hands to help them get the best out of the new technologies; it comes down to engagement once again. He also said that warranty/initial spares lists are only ever a guess and the use of spares should be monitored carefully within the warranty period to prepare for the end of the warranty.
Things can and do go wrong, leading to what Andy euphemistically described as "in field product development", especially with brand new designs. Which is when the relationship built with the supplier pays off!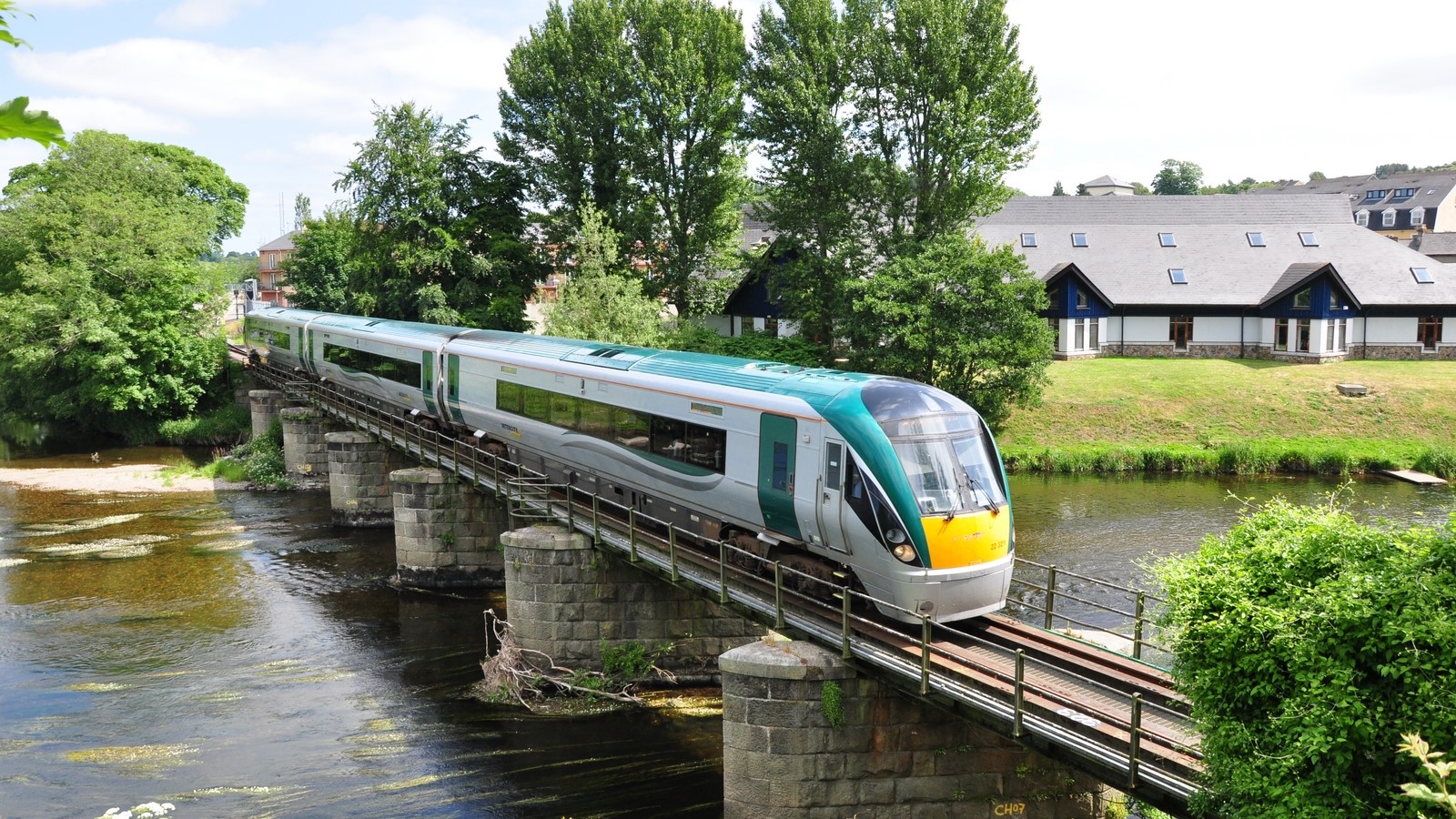 A view from over the water
Peter Smyth, Irish Rail's chief mechanical engineer, presented his experience of buying new trains. Irish Rail is state owned but organised into two accounting groups – Railway Undertaking and Infrastructure Manager. Irish Rail is roughly a "medium size TOC", carrying nearly 50 million passengers per annum with a fleet of 900 vehicles.
It has purchased over one billion Euros worth of rolling stock since 2000 from Europe, Asia and the USA. Two tenders are currently in progress for electric/battery electric vehicles for an expansion of the Dublin Area Rapid Transit network and for additional vehicles for diesel units bought from Hyundai/Rotem.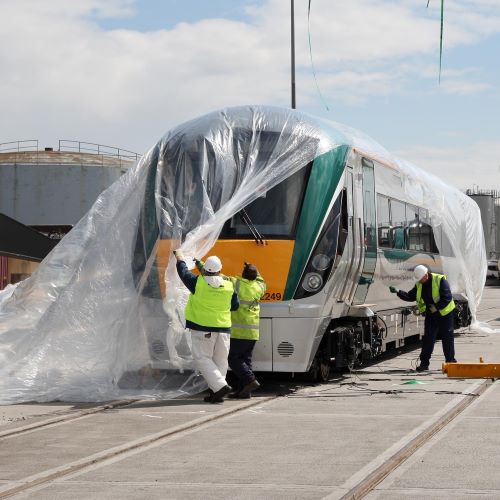 Peter outlined the process used in Ireland which will be familiar to anyone who works in an organisation that owns and operates its own vehicles; specify, procure, design, develop manufacture, delivery and into service over a period of approximately five years. He emphasised the importance of the specification – "if it's important to you, include it in the specification".
He added that the most reliable trains delivered on time and from the shortest specification were those from Japan. He highlighted particular issues he faces in a country with no rolling stock builder, often having to work with suppliers building for Ireland for the first time and the difficulty of getting any significant off-site testing due to Ireland's unique 1600mm gauge.
Peter always appoints an On-Site Representative (OSR) to act as his eyes and ears on site. He emphasised that the OSR needs to have the engineering and production skills to ensure that manufacturing is carried out strictly in accordance with the design in factories where, perhaps, practices might be "a little different" from those usually seen in Europe. He further emphasised that sub-contractors must be included in the OSR process as many of them are building critical and large sub-assemblies.
He has had great success with the 'permission to ship' process, whereby quality control and resolution of snags had to be complete before shipping and that "no permission to ship = no shipping" even if the ship is at the dockside. Shipping trains halfway round the world can mean that a large number of vehicles arrive at once and to accommodate them whilst they are commissioned can be a challenge.
Irish Rail's trains need to be authorised to enter service by the Irish NSA and Peter, like many others, emphasised planning the process carefully and starting it early.
Training and Stabling
Steve Mitchell from Abellio Greater Anglia presented the scale of AGA's challenge in getting trains, depots and stabling ready for service and training the drivers. AGA is replacing its entire fleet, but Steve confined himself to the Stadler bi-mode and electric units; 24 four-car and 13 three-car units of the former and 20, 12-car units of the latter. At the time of presenting, the bi-mode trains had started to enter service, operating in diesel mode only.
Starting with depots, Steve explained that plan A had been for a depot at Manningtree, but further work showed that the site was unsuitable to get trains into and out of service, even if the site could have been purchased and developed. Instead, the decision was taken to upgrade the existing Norwich Crown Point depot, which was already a busy place. It was challenging to carry out all the modifications in a working depot and many trains in the legacy fleets were transferred to other depots for maintenance.
Steve also highlighted the challenges of maintaining long trains, especially in a depot never intended for trains of that length. There needed to be changes to AGA's contract with train suppliers because of the changed plan, and Steve highlighted conflicting requirements hour-by-hour, leading to uncertainty for many people. This was further complicated by there being many different parties in one place, namely AGA's project team, AGA's train supply agreement team, AGA's legacy fleet management team, Stadler's commissioning and warranty team, and Stadler's technical support team.
Steve provided a long list of lessons learned, including having the contracts for the depot civil engineering in the franchise conditions precedent, managing changing plans on a stopwatch not a calendar, involving the train manufacturer in the depot design review, and avoiding using a working depot (if possible). Steve also recommended not underestimating the "people piece" and having a very clear structure to deal with arising issues (is your governance fit for purpose?) and avoiding long fixed-formation trains (another recurring theme).
Stabling
Steve turned to stabling. Again, the plan changed 18 months into the franchise. The original plan was for four trains to be in commissioning at any one time. However, this changed to having to store almost all the new fleet, as well as almost all the existing fleet, at the same time. This led to a demand for a large amount of stabling space, which AGA achieved by partnering with the Mid-Norfolk Railway and by recommissioning the Wensum sidings, close to the depot – altogether, about 5km of siding space.
Moves between sites were more frequent than had been expected, the planned-for simple workflow turned into more, and seemingly random, moves. Finding space for 12-car trains was particularly hard and, in order to move trains, there needed to be space to move them into, leading to a requirement for even more space. All the extra movements also required more drivers than had been expected.
Having the entire new fleet in the UK "on standby" was not easy, but led to production not being on the critical path. However, access to the trains needed to be maintained and Steve recommended that stabling sites should be configured so they can also be used as work sites, at least for interior modification/commissioning work.
And then there was driver training…
Steve said that the plan was for Part A – simulator training (three days) starting in October 2018, Part B – stock handling (one day) in February 2019, and PTI, plus use of the in-cab platform CCTV system and train despatch (one day), also in February 2019. This would have delivered 10 to 16 trained drivers per week, enough for the May 2019 timetable while keeping driver training off the critical path and avoiding the "three-month refresh". AGA planned to use the contractual fault-free running (FFR) process as part of driver training.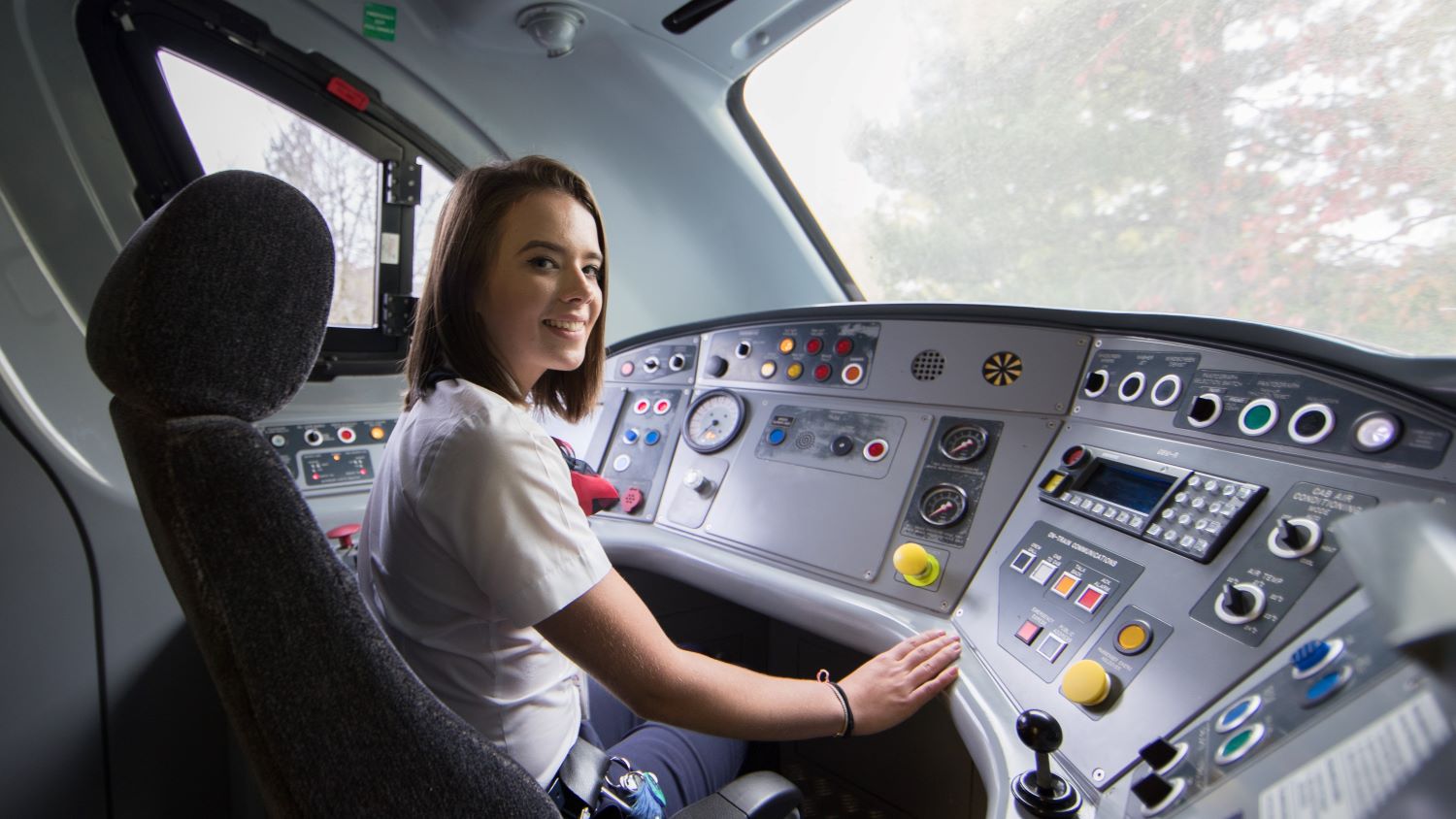 In reality, there was a delay in having a train ready for driver training, leading to a large number of drivers who had been Part A trained, but who could not do Part B, causing "re-training due to three months". Even when trains were available for part B, the automatic selective door-opening system was still not available and a catch-up plan was needed. Experience dictated that additional meet-and-greet support was required, leading to the question "is one day's road handling enough"? Finally, training was sometimes cancelled due to no units being available. As a result, driver training became near critical path.
Steve reviewed the lessons learned on driver training, especially the need for very close liaison between the project and operations teams on train status for driver training. He also said that the notion of using AGAs drivers for FFR was good, but more contingency was needed to make that arrangement truly effective. The plan for efficiency was good, but in practice there were not enough drivers or trains at the right time to make the plan truly effective.
In summary, Steve emphasised flexibility, discussion and contingency – and don't buy 12-car fixed formation trains!
To follow
This presentation by Steve Mitchell concluded the session on individual train classes that have recently been introduced onto the network by the train operators.
There followed a series of presentations by the Rail Delivery Group, infrastructure owner Network Rail safety organisation RSSB and rail regulator, the Office of Rail and Road (ORR). Malcolm's report on these presentations will be found in next month's Rail Engineer (issue 181, January 2020).