Rail freight is one of Rail's successes and is vital to Britain's economy, carrying more than £30 billion of goods each year with each freight train taking about 76 lorries off the roads. This translates to 1.66 billion fewer lorry kilometres a year, reducing road congestion and carbon emissions.
The UK government has set the world's most ambitious climate change target into law to reduce carbon emissions by 78% by 2035, compared to 1990 levels, and rail freight has a key role to significantly decrease carbon emissions as rail generates far fewer carbon dioxide emissions than the equivalent road journey.
Enhancing the network
With the right supporting technology, rail freight can provide a faster, greener, safer and more efficient way of transporting goods than roads. Network Rail plans to enhance the network to carry more freight traffic and make rail freight more competitive with other modes by increasing efficiency. By reducing uncertainty in the timings of freight movements, and demonstrating enhanced predictability of modal transitions, capacity, growth and that diversity of goods can be enhanced, a much-needed modal shift towards rail freight can be realised.
Intermodal transitions must be improved with better information of estimated arrival times at freight terminals and flexible intermodal transitions such as lift-on / lift-off between road, rail and port. More granular information on freight movements will be required and be more widely available for cross-modal supply chains. Logistic management in supply chains is increasingly important with many industry sectors now operating 'just-in-time' production. Good logistics management helps companies reduce expenses and enhance customer service but, to achieve this, planners need to know where everything is and when it will arrive.
Incremental Solutions, based in York, is a technology company providing smart transportation solutions through the exploitation of GPS and other data sources. They have developed a movement analytics engine and vehicle-sensor data processing technology, which utilises machine learning techniques to provide road and rail with deep analytical insights into logistical management.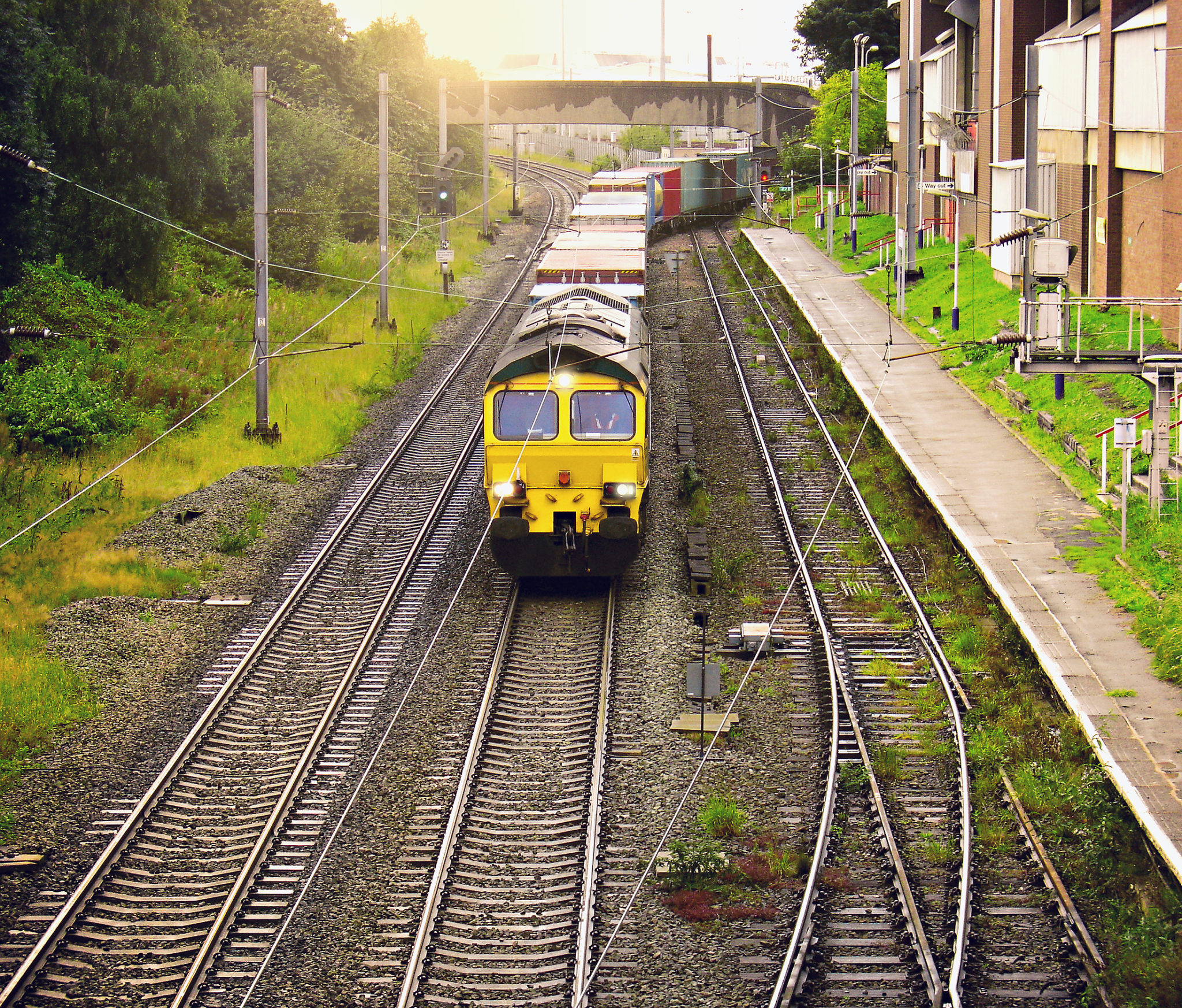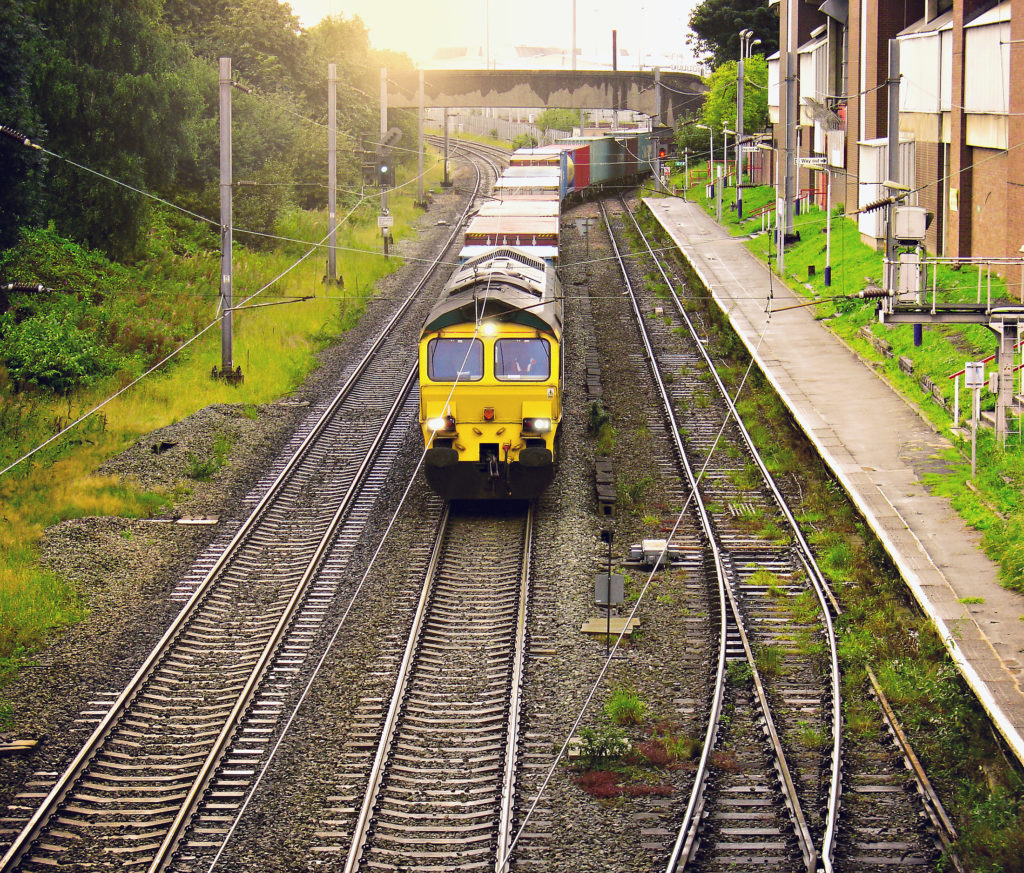 Partnership
Nomad Digital have recently partnered with Incremental to help deliver its freight train location tracking solution, 'TRACO' (TRAnsition COnnectivity for trains and trucks). Due to the practice of freight trains spending idle time in depots and sidings, they can be situated in 'blind spots' on the network. TRACO will enable everyone in the logistical supply chain to be aware of a freight containers progress, respond to any delays or disruptions and predict the train's arrival at its end destination. Additionally, by further tracking freight across onward modal transitions such as road haulage, end-to-end freight journeys can be tracked and efficiencies optimised.
Nomad have many years' experience of providing robust and high-performance road and rail approved connectivity solutions to support data transmission from vehicles. For the TRACO solution they will also provide a Global Navigation Satellite System (GNSS) GPS feed. Nomad will also supply a tracking solution that can be used on wagons and freight containers to help deliver some of the project objectives. A wholly owned Alstom company, Nomad will also be supporting Incremental with some of the engineering and deployment activities.
TRACO is designed to provide a very accurate location information and intermodal freight tracking capability. It will provide real-time location monitoring of intermodal freight pathways down to a container level. TRACO will provide the integration of previously disparate data sets through accurate location information and real-time delay prediction algorithms, which will reduce transition times and create efficiencies and benefits for all.
Adding a GPS vehicle sensor receiver to a container is relatively straightforward, but it must be securely located and protected, and will require a power stable supply. The GPS receiver will identify where the container is, but some sort of radio link with good coverage is required to transmit the information back to a central location, in real time, for analytical processing and reporting.
Intelligent devices
Part of the Nomad plan is to use an LTE-M solution to provide the tracking connectivity. LTE-M is a GSM/4G low power wide area data technology, which uses mobile network operators' existing base stations. The data bandwidth to report physical location and diagnostics will be small, therefore the power requirement to transmit the information will also be very low, allowing an extended battery life of typically six to 10 years. Physical size is also small, so we are probably looking at something the size of a smartphone attached securely to each container or wagon. As it is an intelligent device it will also be able to report its health, so it should be reliable, manageable and require no regular inspection.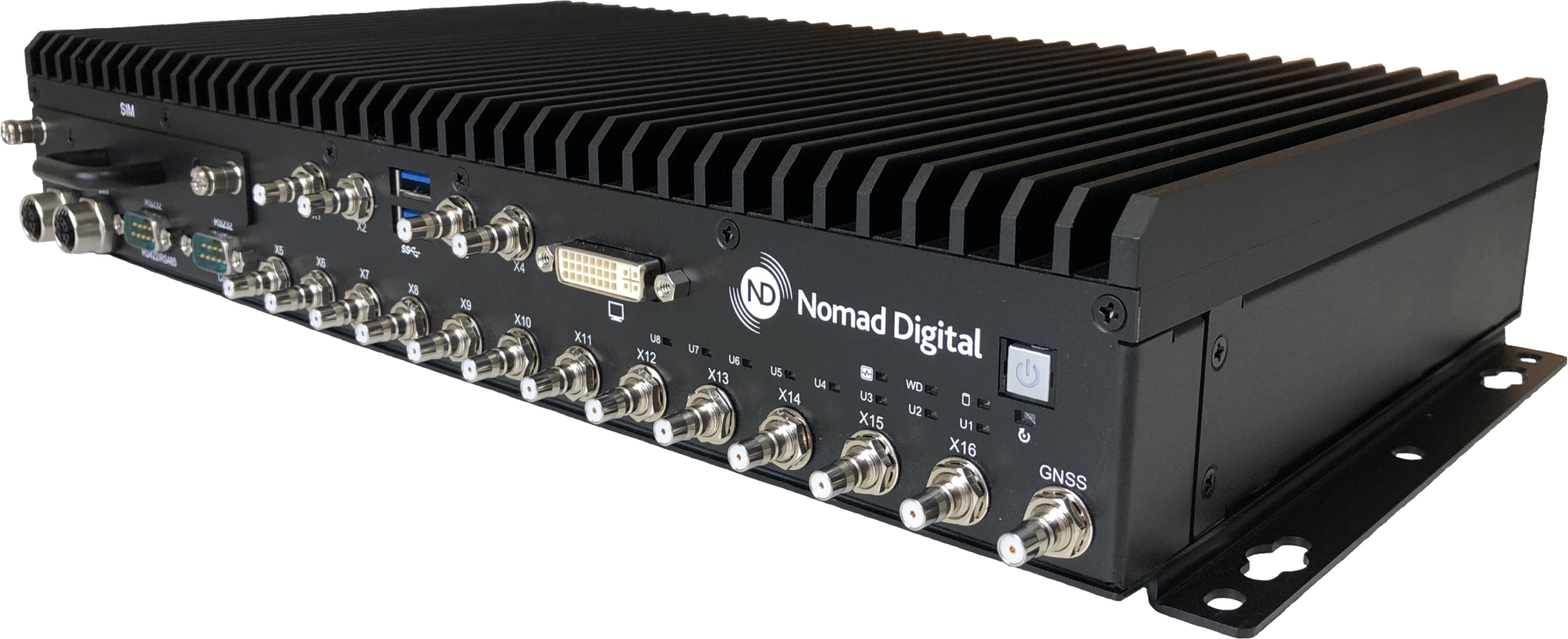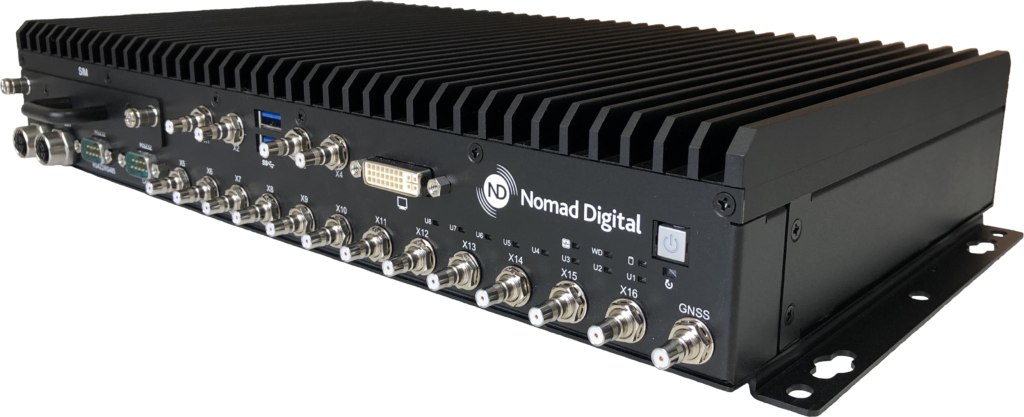 Supported by all major mobile equipment, chipset and module manufacturers, LTE-M co-exists with 2G, 3G and 4G mobile networks. It benefits from all the security and privacy features of mobile networks, such as support for user identity confidentiality, authentication, data integrity and mobile equipment identification. Some may question the adequacy of GSM/4G coverage for reliable TRACO reporting, but GSM/4G coverage along rail routes is surprisingly good and, if in a radio blackspot, the unit can hold its reporting location and time until radio coverage is sufficient for it to transmit the information. LTW-M is also within the scope of the 3GPP standard for 5G New Radio, so it won't be obsolete any time soon, unlike GSM-R.
Additionally, Nomad will deploy its Communications Control Units (CCU), which use Nomad Connect Aggregation technology, onto some freight locos and lorries. This will utilise the existing Mobile Network Operator's (MNO) LTE networks to provide reliable communications. The CCUs are specially designed for road and rail environments and provide a high performing and robust connectivity solution.
Demonstration phase
A nine-month demonstration phase commenced in July and will create an interactive and innovative demonstrator in a live railway environment by March 2022. The project must involve an owner of railway assets, an experienced railway organisation and a potential integration partner. Three supporting freight operating companies are involved – GB Railfreight, DB Cargo and Freightliner – along with Network Rail. The objective will be to investigate the current communication capabilities of trains, wagons and trucks from the three freight operators; to identify and capture the Rail Operations Centre (ROC) user interface requirements; and to explore a rail-to-road interface and the development of a depot ETA prediction model.
Vehicle surveys will be undertaken to enable designs for train and wagon fitment, which must ensure the devices are secure and will not interfere with any other assets, on both train and lineside. The requirements of the freight operators will be identified along with how the system interface needs to operate. Version one of the system interface will be produced, together with R&D activities to develop an ETA prediction model using current GPS and historical timings from TRUST and train describer data.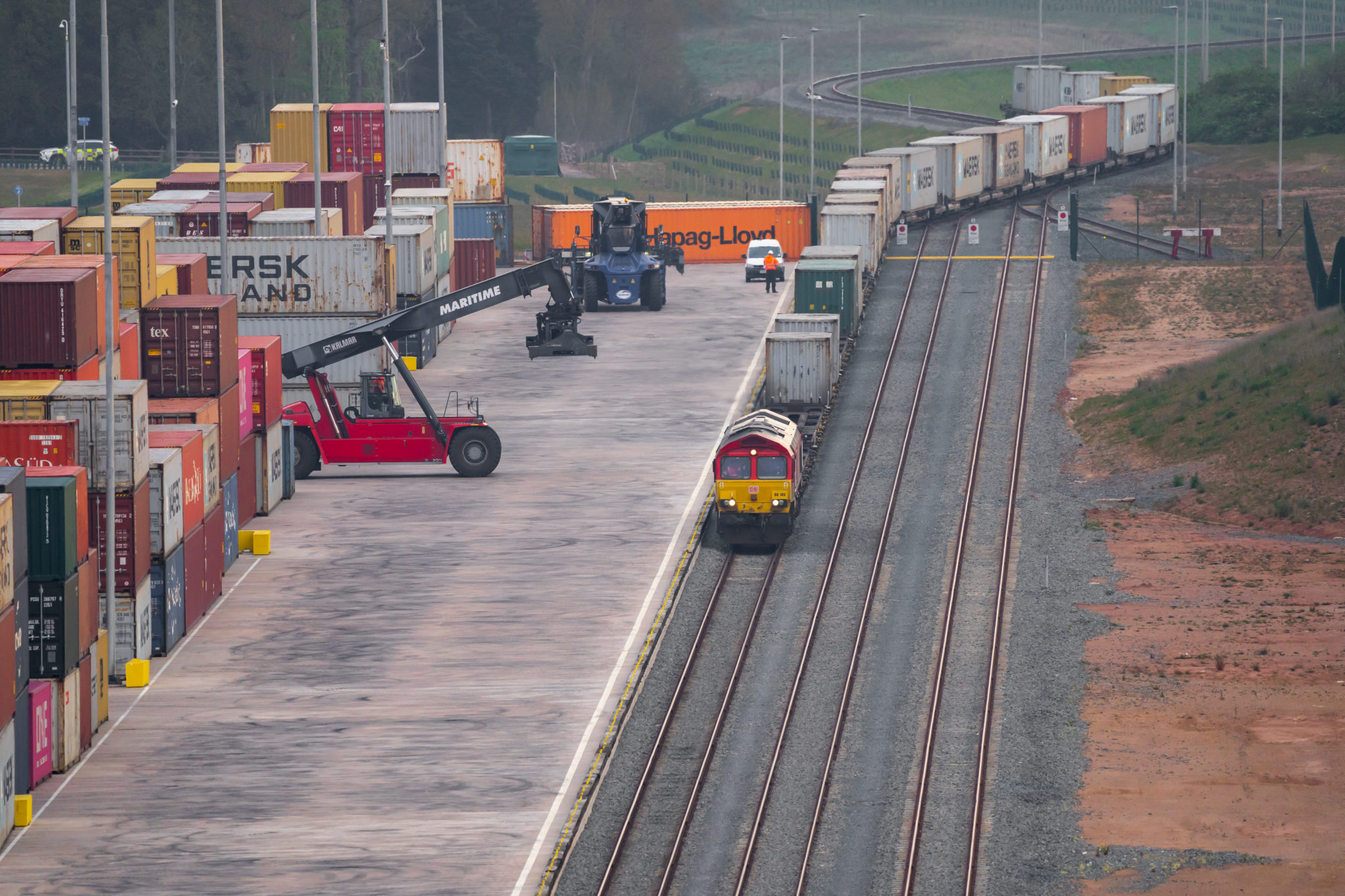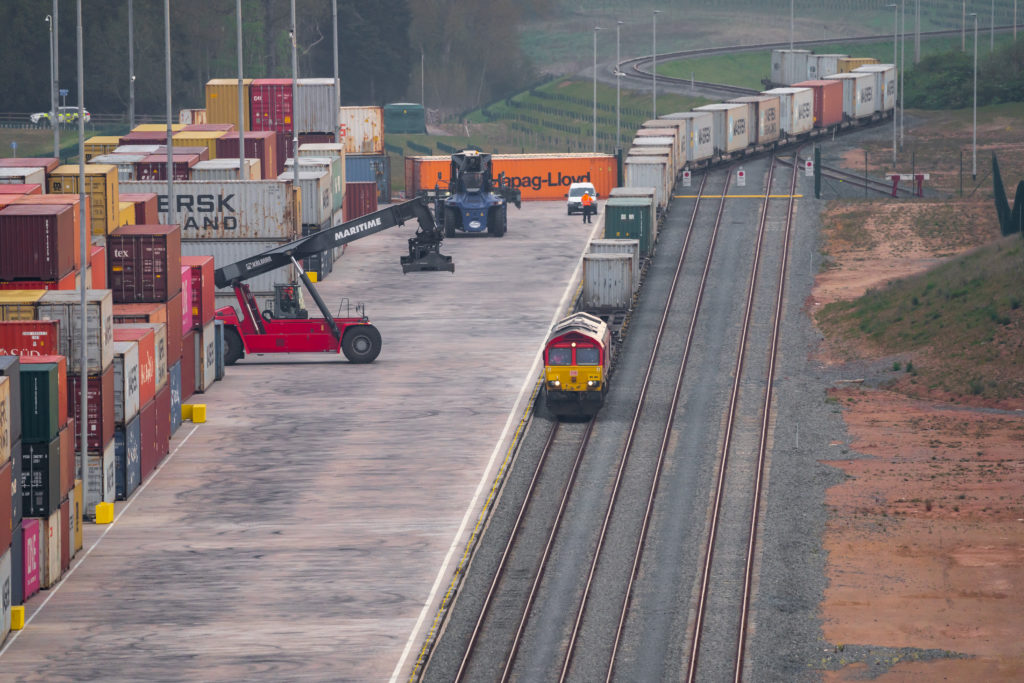 Transformative technology
Fifty years ago, computers and telecom links, primitive by today's standards, transformed freight rail logistic management with the introduction of Total Operations Processing System (TOPS) for managing locomotives and rolling stock as a replacement for paper-based systems. TRACO, with Nomad connectivity, also has the capability to transform rail freight logistics using modern analytic, vehicle-sensor data processing technology, machine learning and state of the art radio data links.
TRACO will provide an innovative solution to the challenge of maximising the growth opportunities currently being presented to the rail freight industry, by presenting better and more accurate location information and predicted terminal arrivals to the logistical supply chain. By accurately tracking and predicting arrivals for all vehicles, wagons and containers, freight operations can be better planned and managed to improve the delivery of goods for customers. With better and more accurate data, future rail freight growth opportunities such as high-speed deliveries and perishable goods can be delivered while generating less carbon for the benefit of all.