A new fifth platform has been constructed at Stevenage station as part of the Stevenage Turnback project.
This will allow services from Stevenage to run to London Moorgate, assist with commuter services from Hertford on the East Coast main line and enable an increase in services between Watton-at-Stone and Stevenage from one to two trains per hour throughout the day.
The project included construction of a fifth platform at Stevenage station, along with station integration works including new steps, lift, link bridge, waiting shelters, tactile wayfinding and ticketing facilities. Alongside this, the project delivered a new turnback line, upgraded signalling infrastructure and overhead line equipment during a project that Network Rail's route delivery director called "a great example of cross-industry working".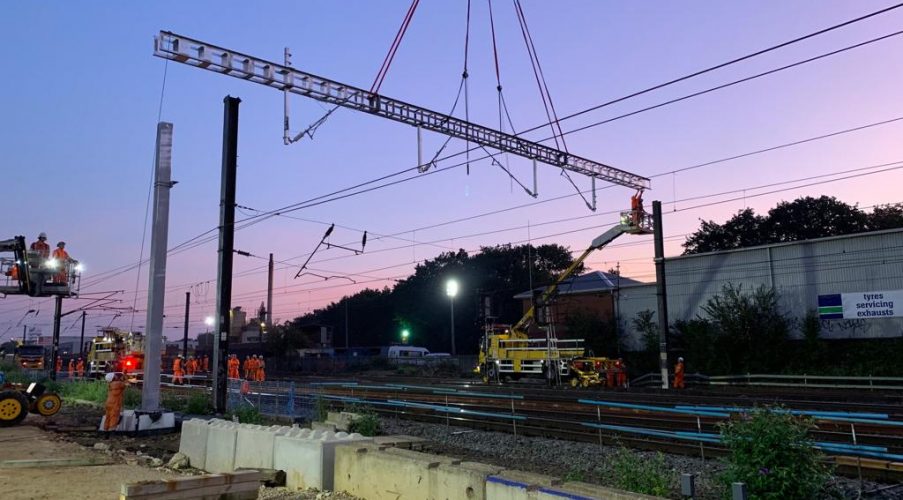 Originally planned to be delivered by September 2021, implementing the results of an acceleration study allowed Network Certification Body (NCB) to work with rail regulator the Office of Rail and Road (ORR) to commission the new facilities in August.
NCB was appointed to act as Notified Body, Designated Body and Assessment Body (NoBo, DeBo and AsBo). Utilising its expert knowledge and vast experience of regulatory processes, NCB's team worked collaboratively with the client to provide assurance progressively throughout the project's lifecycle. By engaging NCB at the GRIP 3 stage (option selection), it was possible to highlight any compliance issues early, which allowed the project adequate time to manage and address any issues, enable safe integration of the new infrastructure and de-risk delivery.
During the construction phase of the project, the world saw the emergence of the COVID-19 pandemic, creating significant challenges for the project team, the industry and the nation. In response, NCB was able to play its part and find innovative ways of working, such as remote video inspection of construction works, to keep the project on track and achieve its authorisation.
Network Rail's programme engineering manager for the Eastern region thanks NCB for its work: "A huge credit to your team in supporting Eastern Region through this process. Please pass on my sincere thanks to all involved at NCB, we couldn't have achieved this stage without your expertise and collaboration."