Platforms 5 and 6 at Edinburgh Waverley, recently extended to 275 metres in length to accommodate new 10-car trains due to be introduced on the main line between Edinburgh and London later this year, have now re-entered service.
An LNER train heading south was the first to use the freshly refurbished platforms, extended for the new Hitachi-built Class 800/801 'Azuma' trains that were hoped to be in service by December 2018, although the introduction has now been put back to later this year.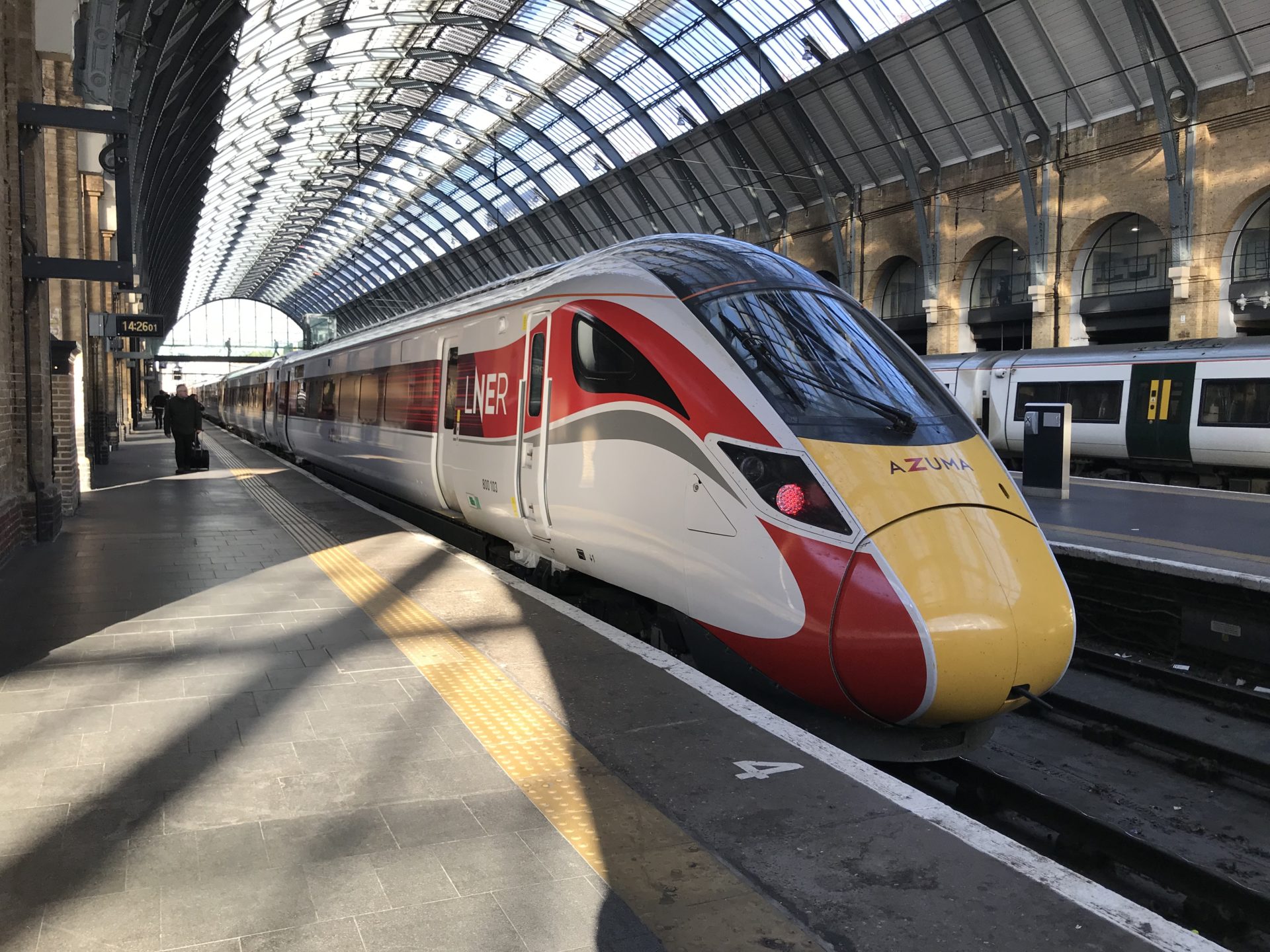 Built as five-car and nine-car sets, the operator can, of course, couple two five-car trains together to form a single 10-car train and, at 26 metres per car, that's 260 metres (more precisely, 259.4 metres according to Hitachi's engineers), hence the need for the longer platforms.
It was major undertaking for station-owner Network Rail. Around 16,000 tons of material had to be removed to create the platforms, then, once the tracks had been laid on top of 7,000 tonnes of fresh ballast, new signalling and overhead powerlines were installed.
This is not the first platform extension at Edinburgh Waverley in recent times. Platform 12, which entered service in December 2017, was lengthened as part of EGIP (Edinburgh Glasgow Improvement Programme) to accommodate ScotRail's new Class 385 trains – coincidentally, also built by Hitachi.
Network Rail route delivery director Kevin McClelland was pleased with the result: "Successfully delivering this work has been a logistical challenge for our engineers and contractors who have constructed the new infrastructure in Scotland's second-busiest station with a minimum of disruption to the tens of thousands of customers who use Waverley every day.
"The new platforms, and the modern trains they have been designed to accommodate, will greatly improve the service we can offer to passengers travelling on this key route between the two capitals."