A fortieth birthday is always something to celebrate. It's a milestone, whether it's for a person, a company or a product. In this case, it's a product. The company, Walter Somers Material Handling, was formed in 1953, but it wasn't until 1980 that the firm, by then known as SomersHandling, introduced its first mobile column lift – the model RG with a lifting capacity of 4,000 to 6,500kg.
That same company, now named Totalkare to reflect its dedication to aftermarket service as well as its high-quality product portfolio, is still supplying mobile column lifts to the commercial vehicle market as well as now supplying railway depots.
To celebrate the birthday of its lifting-jack business, Totalkare is giving itself a birthday present, by investing £750,000 into the business and pressing the button on a five-year expansion plan that will see it target more business in the rail sector.
Planning ahead
"It is the right time to lay the foundations for our next four decades," explained David Hall, who joined Totalkare just 18 months ago, leading a management buy-out of the Halesowen-based firm.
In that short space of time, the likeable Midlander has overseen a 25 per cent increase in sales and the introduction of new testing solutions into the product portfolio for the first time ever.
"The business will always be based on the founding principles of customer care and being experts in our field and we wanted to build on this philosophy by putting a marker in the sand for the next stage of our development.
"We have already started the process of implementing a new ERP (enterprise resource planning) system that will give us lots of internal and external efficiency improvements and this will pave the way for our relocation to a new purpose built-site in the Midlands. There is also investment being channelled into enhanced service management software to further improve our service capabilities."
The lifting and testing specialist, who has been involved in the sector for more than 25 years, continued: "In total, this is a significant spend for us and we are in the final stages of negotiations on a great location that is close to our current home in Halesowen.
"It's a necessary move to give us the ability to optimise the workflow on the shop floor and increase our capacity to hold stock of mobile column lifts, railway lifting jacks and new testing products."
Excellent reputation
The company is respected throughout the UK for being an industry-leader in the supply, service and maintenance of two and four post lifts, mobile column lifts and forklifter ramp systems. Many of its clients have benefitted from its lifting solutions for 40 years, a customer base that covers some of the biggest names in the bus and coach, commercial vehicle and heavy haulage sectors.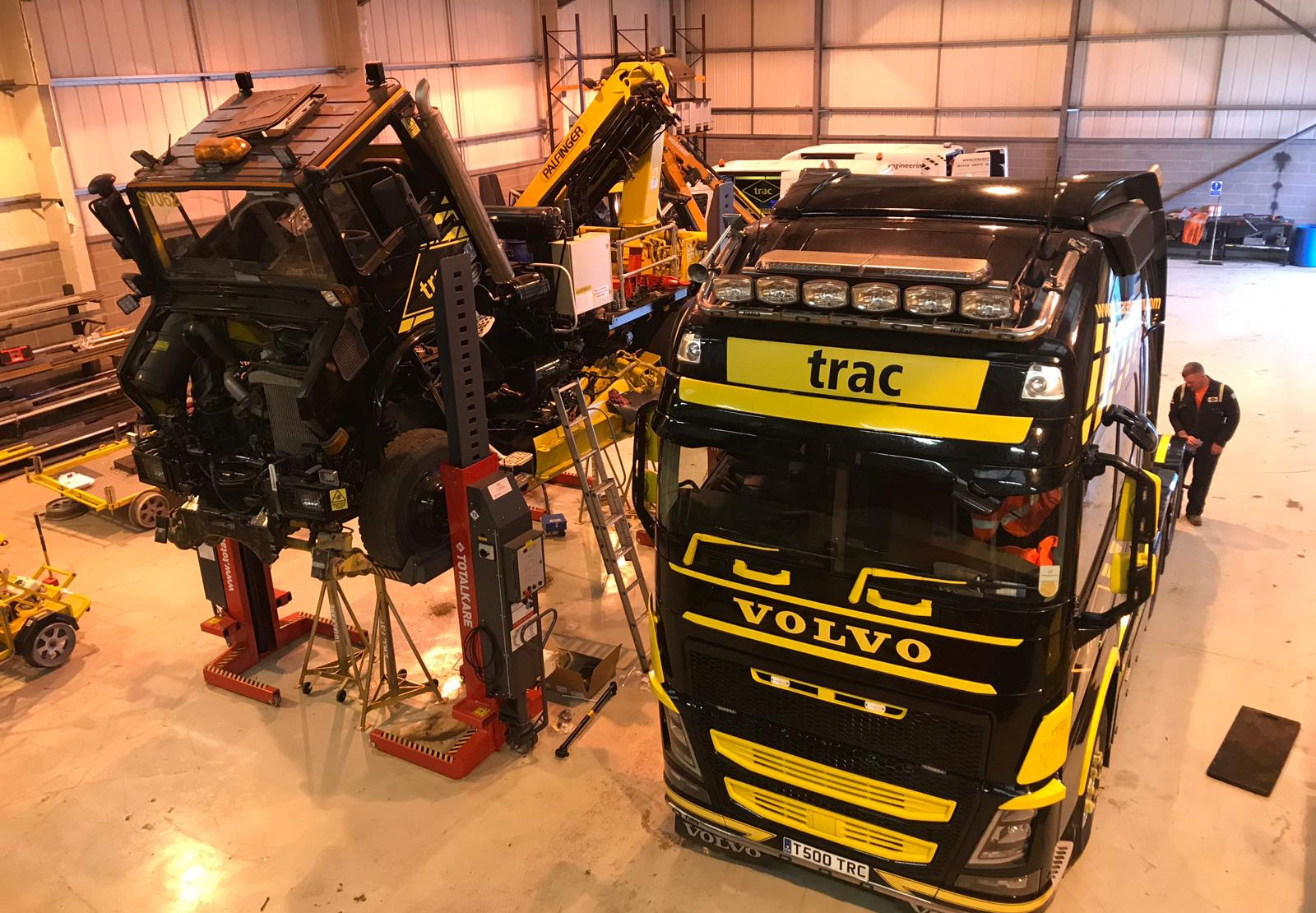 Last year, Totalkare signed a deal with Italy-based manufacturer Emanuel to supply a range of railway lifting jacks with capacities up to 50,000kg that also conform to Machine Directive 2006/42/CE and European standard EN1493. Easily customised, they can be used to lift any rolling stock – from wagons and carriages through to complete trains – providing a safe, flexible and comfortable position for operatives to carry out maintenance, repairs and servicing.
David explained: "We have been working with Emanuel for five years, supplying its heavy-duty four-post lifts into the bus and coach and commercial-vehicle sectors.
"Following a number of conversations, we saw the opportunity to take its manufacturing expertise into the rail sector, where they have similar requirements to provide a safe and fast means of keeping rolling stock operational."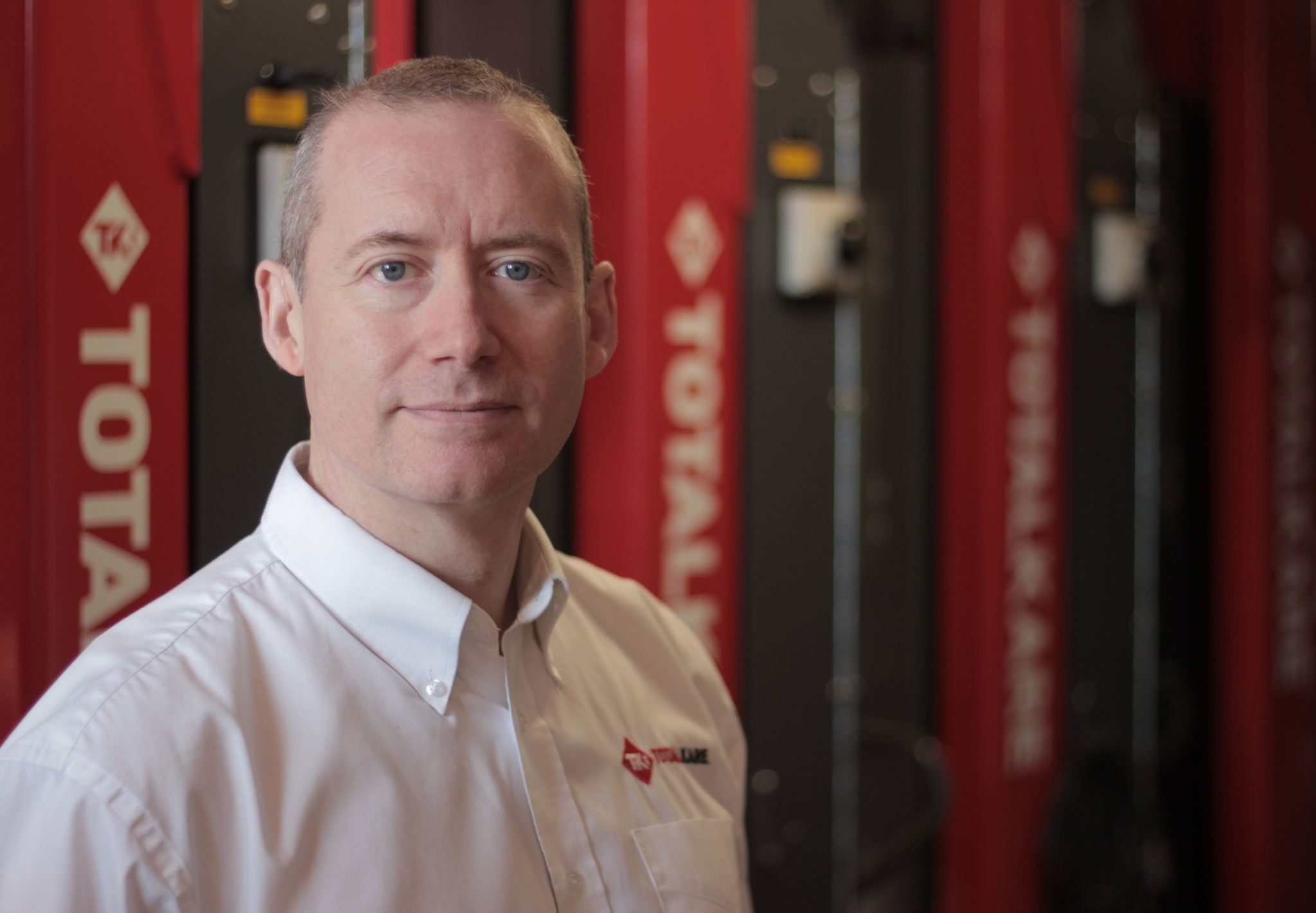 David, who is joined by Mike Lord, James Radford and Peter Geobey in the new-look leadership team, continued: "There's a reason our customers have been with us for many years and that stems from the quality of the product and this flows through the aftercare experience.
"We really do care, a mentality that you would normally find in a family-run business. This makes a real difference and we have built on this culture by investing in new technology and by strengthening our service offer with additional engineers now operating all over the country, ably supported by product specialists. The plan is to continue our recruitment drive to grow this team by an additional 20 per cent over the next 12 months.
"It's a full lifecycle from purchasing the Totalkare product and regular servicing to preventative maintenance, planned refurbishment and swift repairs to ensure we minimise workshop downtime."
Global connections
Hitachi Rail, a fully integrated, global provider of rail solutions across rolling stock, signalling services and turnkey solutions, is the latest company to benefit from the Totalkare experience. Its assembly plant at Newton Aycliffe, Co Durham, employs 700 people and has recently introduced eight new 15,000kg railway lifting jacks that will give it flexibility for future projects.
Initially, the jacks will be used to lift metro-style carriages during the manufacturing process.
"We've manufactured these lifting jacks in line with Hitachi Rail's bespoke requirements, with specific attention paid towards the size of the outriggers, height of the anvil and the lifting capacity of each product," explained area sales manager Adam Bowser.
"This install will be supported through our comprehensive Afterkare service package, which includes two visits per year."
Wayne Abbott, manufacturing engineer for Hitachi Rail, commented: "We have an existing relationship with Totalkare's European manufacturing partner Emanuel, having previously used their lifting jacks in Italy.
"Totalkare was the only supplier who could tailor a solution specifically to our requirement and we're keen to make the most of the additional flexibility it will provide at our Newton Aycliffe facility."
Moving forward
With numerous birthday celebrations planned for 2020, it's only right to give David Hall the final word on what the year has in store for Totalkare.
"Like I said before, it's about laying foundations for the next five years, but that doesn't mean we haven't set ourselves ambitious targets. 25 per cent growth is expected again over the next twelve months.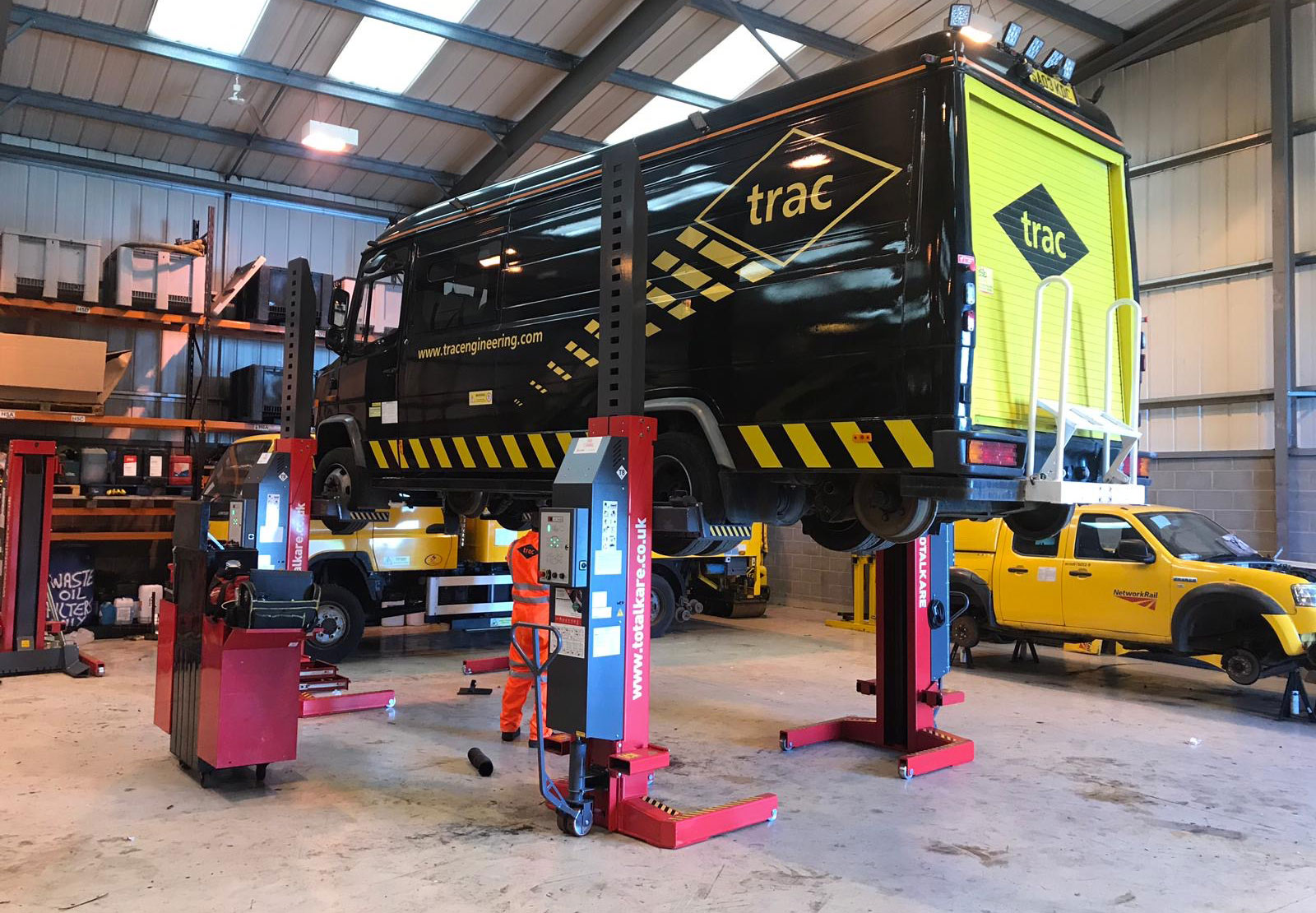 "Personally, I'm really keen to push our online training platform more and increase adoption of technology that can make our workshops safer and help to minimise the number of accidents.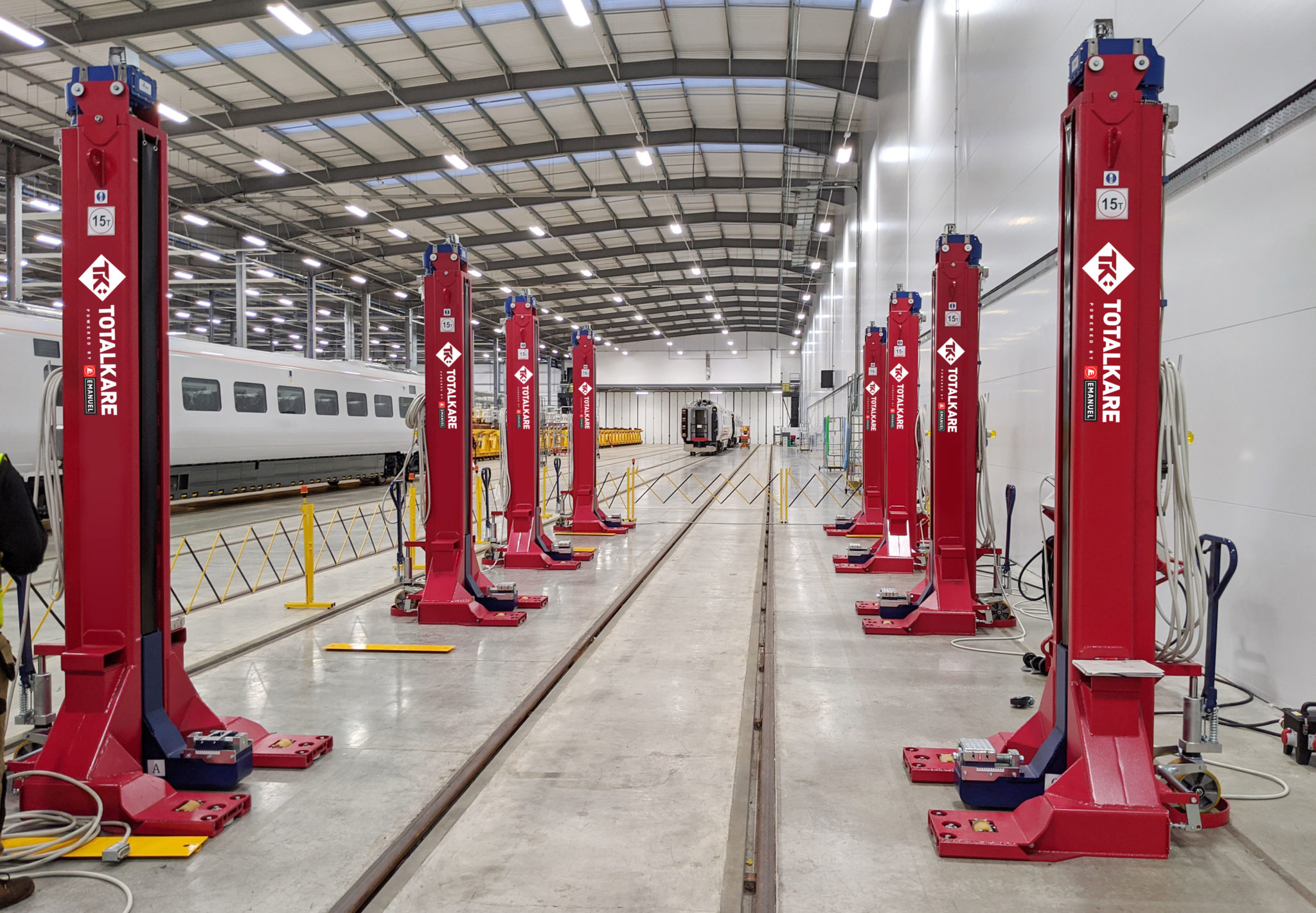 "R&D continues at pace and we are already planning the introduction of another new range of products and increasing the capabilities of our existing ones. We've got to stay ahead of the competition – great products with excellent service, that's the Totalkare way."