Edinburgh's tram network could be extended to Newhaven,
depending on the result of a Council meeting on 14 March.
Councillors will consider the Final Business Case (FBC) which sets out the strategic, economic, financial, commercial and management case for taking trams to Newhaven and outlines the project cost at £196 million. This figure includes a significant additional risk allocation as well as funding to support local business through the construction process.
The project would be funded through future tram fare revenues, along with a special dividend from Lothian Buses. The FBC predicts that "The project is forecast to generate an incremental demand of seven million passenger journeys in its opening year", on top of the 7.4 million journeys that were made on the current network in 2018.
Even when the recommended percentage of 'optimism bias' is added, which would take the project total to £207.3 million, the FBC states that the project remains affordable and self-financing, and would not divert funds from other Council services.
If the project is approved, passenger journeys to and from Newhaven could commence in early 2023, following a six-month period of testing and commissioning on the new 4.69km route between York Place and Newhaven. Further, "it unlocks a large swathe of the city for housing development and employment opportunities that would not be possible without high capacity public transport".
Construction is planned to use a 'one-dig' approach, with each work site closing only once and then reopening only when all works (archaeology, pre-infrastructure works and construction of the tram route itself) are complete.
This approach reflects lessons learned from the previous tram project, which incurred significant overruns. As a result, in 2009, two years after construction started, the decision was taken to curtail the original Phase 1a route from Edinburgh Airport to Newhaven at the temporary York Place stop, just after St Andrew Square.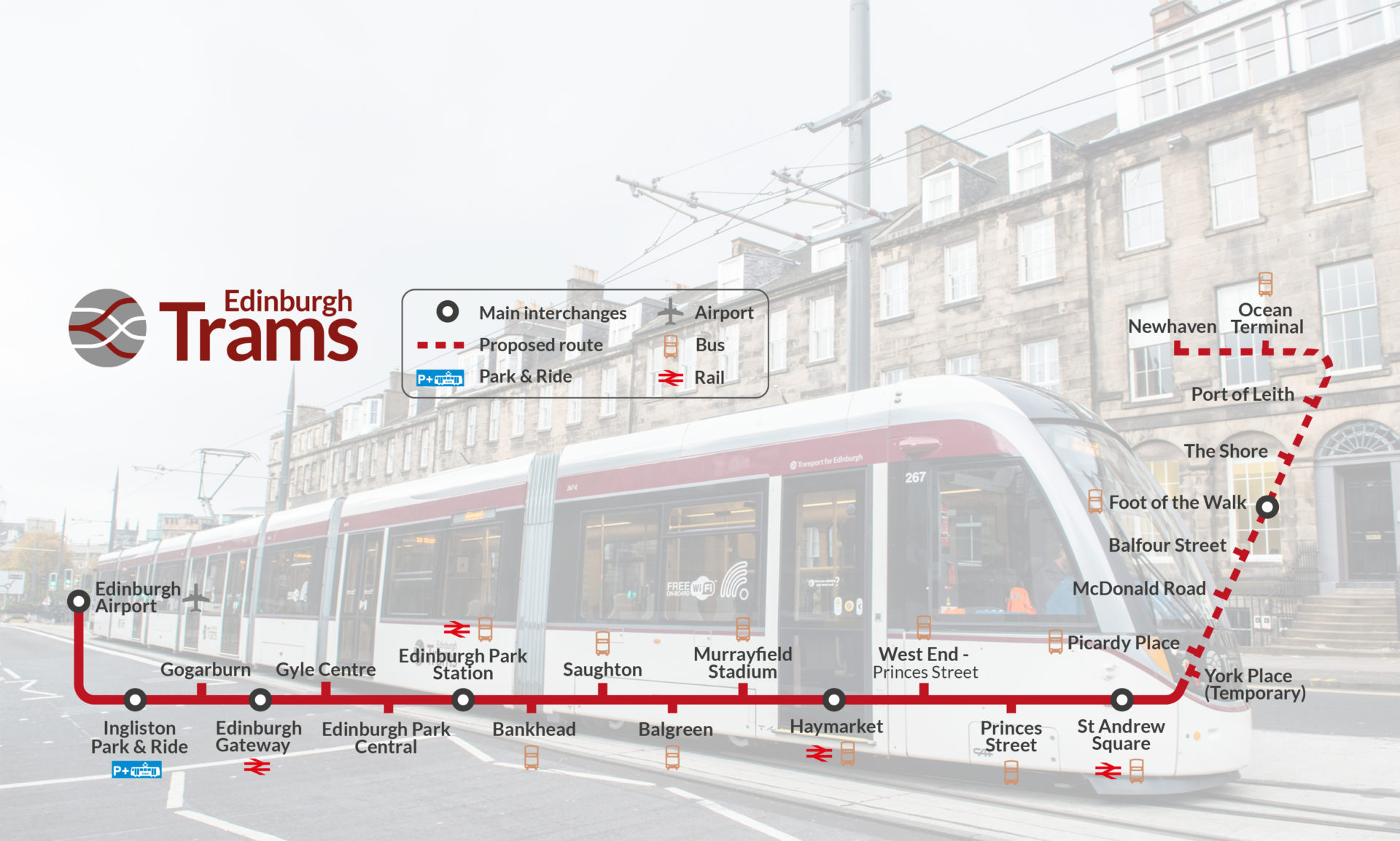 The new proposals will see the York Place stop removed and complete Phase 1a as it was originally envisaged. This extension will benefit from the utility clearance work done by the original project before phase 1a was curtailed and will not require purchase of any further trams as the 2007 contract for 27 trams was sufficient for the full phase 1a route.